Royals Take Finale At Pioneer Park
Pucheu Hurls Three Scoreless In Debut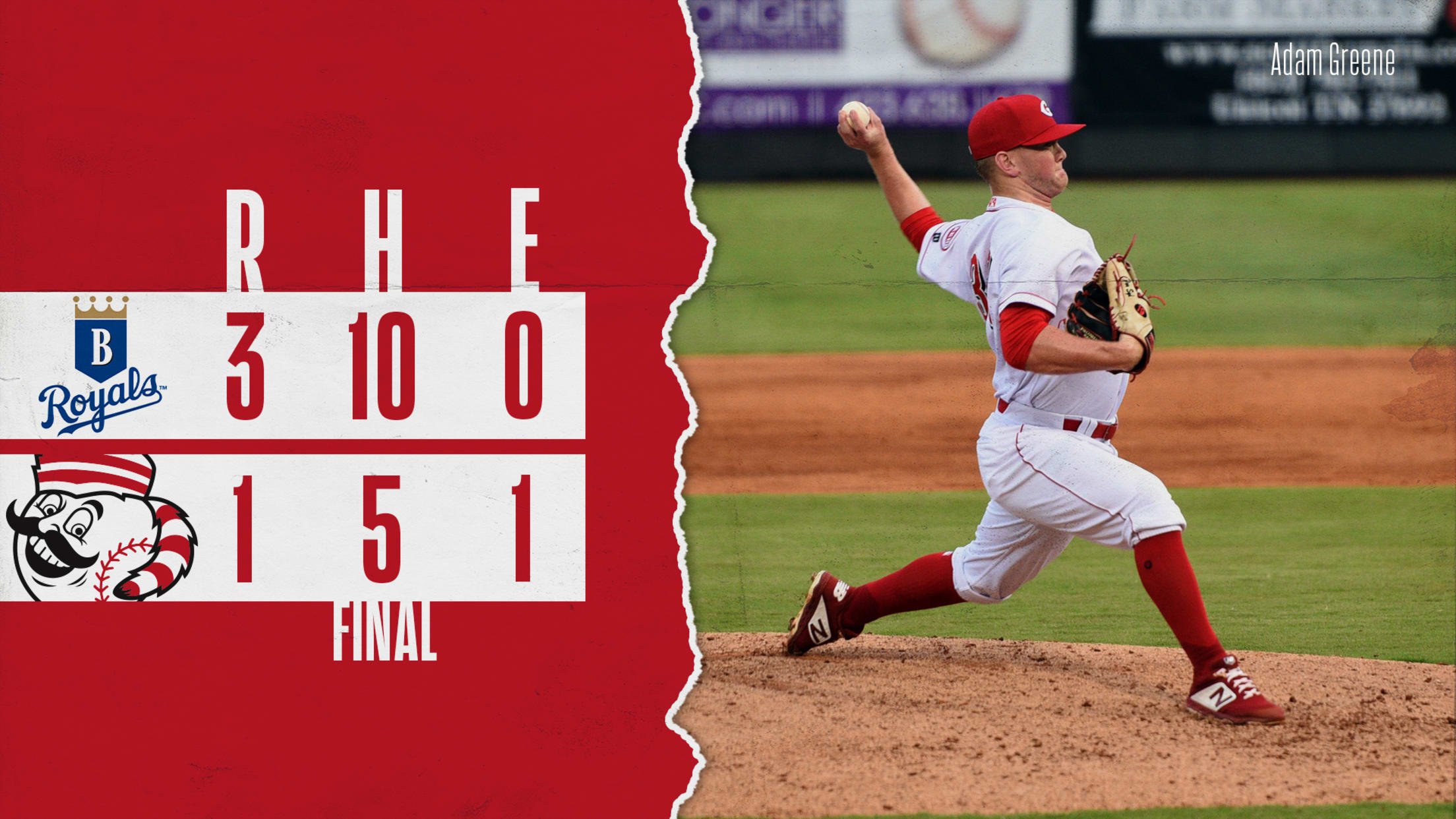 GREENEVILLE, TN - The Burlington Royals (32-22) won the finale at Pioneer Park Tuesday night over the Greeneville Reds (20-31) 3-1. LHP Jacques Pucheu struck out three over three scoreless innings in his G-Reds debut.Ivan Johnson's 24 game on-base streak came to an end after an 0-for-4 night. His 24
GREENEVILLE, TN - The Burlington Royals (32-22) won the finale at Pioneer Park Tuesday night over the Greeneville Reds (20-31) 3-1. LHP Jacques Pucheu struck out three over three scoreless innings in his G-Reds debut.
Ivan Johnson's 24 game on-base streak came to an end after an 0-for-4 night. His 24 game streak was the second longest in the Appalachian League this season.
Kevon Jackson's two-run home run off RHP Jake Gilbert (L, 0-1) in the top of the third inning started the scoring.
Greeneville loaded the bases with no one out in the fifth. Ranser Amador scored the Reds only run when Johnson hit into a double play. Danielito Remy struck out to end the inning, leaving a runner at third. The first two reached in the sixth, but LHP Zack Phillips forced two fly outs and a ground out to get out of the jam.
Burlington added an insurance run in the ninth off RHP Matt Gill. David Hollie, who reached on an error, scored the final run on Jay Chrleston's RBI-single.
LHP Patrick Smith (W, 1-0) earned the win, he allowed one hit and struck out one in a scoreless inning. Gilbert suffered his first loss after allowing two runs on five hits in four innings, while striking out four. RHP Jonah Dipoto (S, 2) retired the Reds in order in the ninth for his second save.
Greeneville is off Wednesday, and begins a two city road trip Thursday with stops in Bluefield and Burlington. RHP Juan Abril (1-6, 6.43) will start the opener Bowen Field Thursday night, with first pitch coming at 6:30 PM.
ABOUT THE GREENEVILLE REDS
The Greeneville Reds are the Rookie affiliate of the Cincinnati Reds and a member of the ten-team Appalachian League. The Reds play at Pioneer Park on the campus of Tusculum University. To learn more about the Greeneville Reds, call 423- 609-7400 or visit www.greenevillereds.com.