Storm Look to Continue Success at the Plate
The Storm welcome Inland Empire and Rancho Cucamonga to the Diamond for the last time in 2017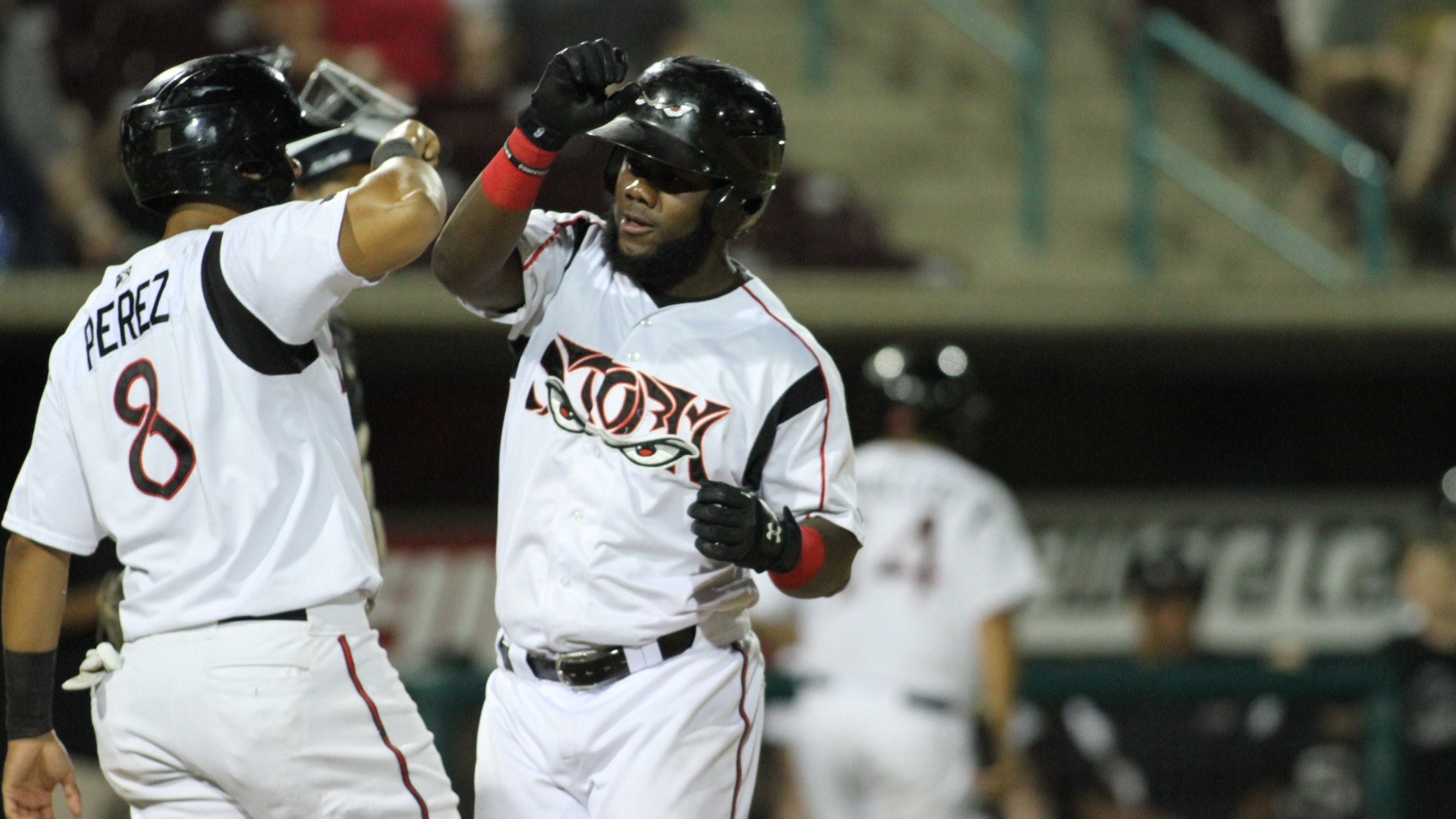 LAKE ELSINORE, Calif. - As the regular season starts to wrap up, the Storm host its last seven-game home stand of the year, welcoming the Inland Empire 66ers to The Diamond for four games before concluding the home stand with three games against the Rancho Cucamonga Quakes.Coming off a remarkable
LAKE ELSINORE, Calif. - As the regular season starts to wrap up, the Storm host its last seven-game home stand of the year, welcoming the Inland Empire 66ers to The Diamond for four games before concluding the home stand with three games against the Rancho Cucamonga Quakes.
Coming off a remarkable coming Sunday evening at Lancaster, the Storm look to stay hot and finish the season on a high note.
Rod Boykin has been swinging the bat well lately, posting a .500 average in his last five games with a pair of home runs and five RBIs. Infielder Fernando Perez has been on fire, and his success at the plate was on display Sunday when he connected for a game-winning ninth inning grand slam. He's hitting .409 in his last five games with two home runs and 10 RBIs. Then there's outfielder Edwin Moreno, who's 15-for-41 (.366) in his last 10 games, also collected a pair of home runs and 10 RBIs.
Although a small sample size, Storm infielder River Stevens is hitting .300 in three games against the 66ers with a home run and two RBIs.
Left-handed pitcher Logan Allen is expected to make a start against Inland Empire. Although he has a 2.45 earned run average in a pair of starts against the 66ers, he's come out on the losing end in both. He should be due to put one of those great starts in the win column.
Fellow southpaw Thomas Dorminy has been consistently reliable against Inland Empire this season. In 13.1 innings worth of relief appearances, he's given up just one run on five hits and a walk while tallying 17 strikeouts. He could be a key factor in the Storm's success this series.

Emmanuel Ramirez is also expected to make a start against Inland Empire. In his lone start against the 66ers, Ramirez gave up just one run on two hits and two walks while striking out eight in a no decision.
With the series against the 66ers concluding on Thursday Night with the "Streaking Will Ferrell" Bobblehead Giveaway, the Storm welcome the Quakes to The Diamond for a weekend series.
Edwin Moreno has found success at the plate against Quakes pitching this season. In 11 games, he is 15-for-44 (.341) with five RBIs on three extra-base hits. Infielder Carlos Belen is hitting .306 in 11 games against the Quakes with two home runs, four doubles and 10 RBIs. Fellow infielder Ruddy Giron is also a .300 hitter this year against Rancho Cucamonga. He's hitting .304 in 14 games with three doubles, a home run and three RBIs.
The Storm bullpen has been lights out against the Quakes. Colby Blueberg, Gerardo Reyes and José Ruiz have combined to hold the Quakes scoreless through 20 combined innings. Blueberg has tallied 13 strikeouts in eight innings, while Reyes has tallied seven through six and Ruiz nine through six. Combined, they've allowed just nine hits and six walks.
The weekend series includes postgame fireworks on Friday as well as a water bottle giveaway to the first 1,000 fans courtesy of Planet Fitness. Ace celebrates the end of his legacy at The Diamond, with a squirrel bobbletail giveaway to the first 1,500 fans. Fans can enjoy a pre-game on-field yoga session prior to Sunday's game, while all military personnel, active duty and retired, can get up to four free tickets. Crunch Fitness will be giving away 30-day memberships to the first 1,000 fans.
To purchase tickets, visit stormbaseball.com or call 951.245.4487.