Storm Look to Make Up Some Ground On Division
Lake Elsinore plays host to Inland Empire in an important three-game series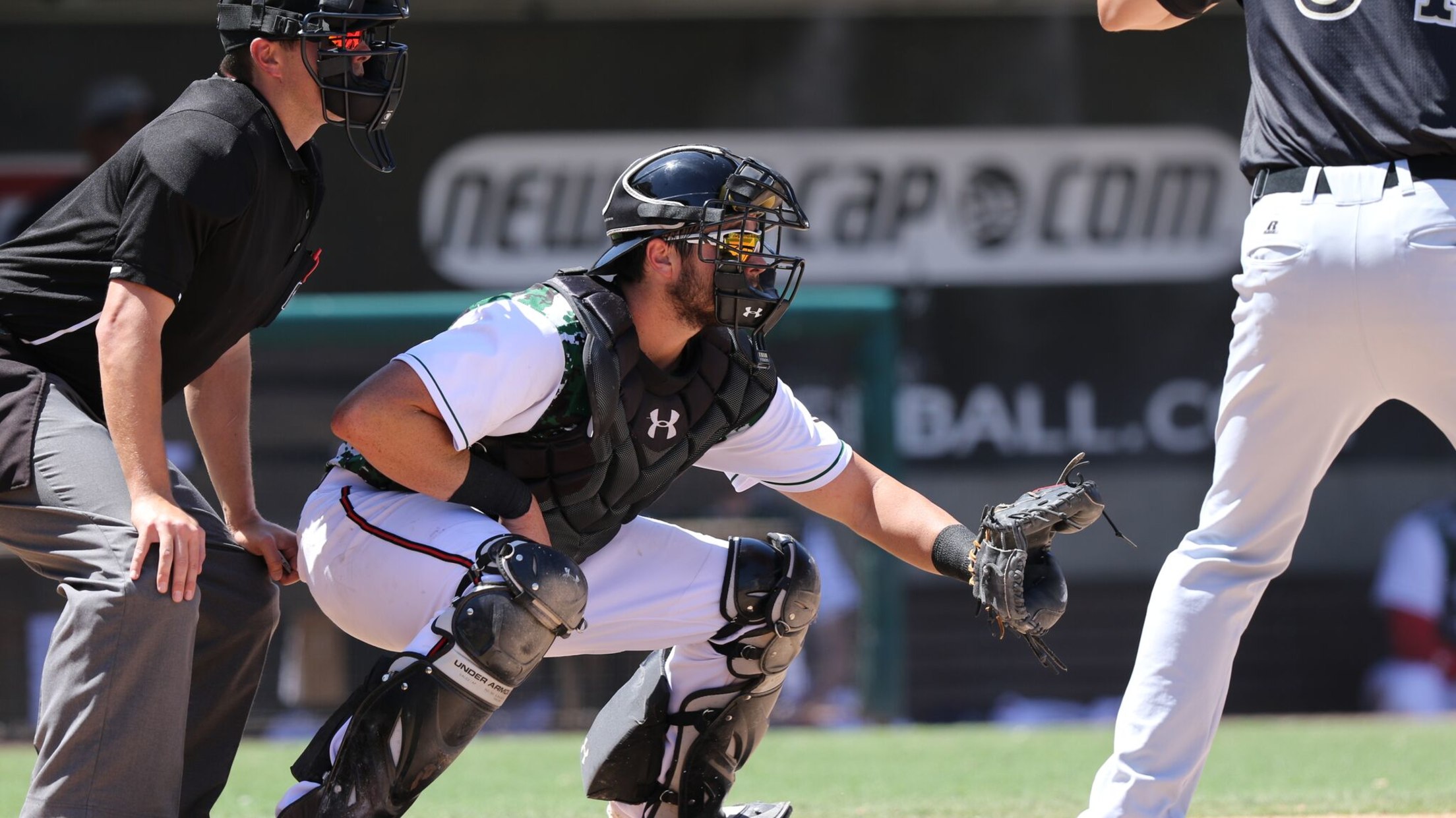 LAKE ELSINORE, Calif. - The Storm welcome nearby division rivals Inland Empire 66ers to The Diamond for a three-game midweek series. Lake Elsinore returns home after a four-game series at Lancaster in which the Storm went 1-3.It's been a tale of two teams this season for the Storm. The pitching
LAKE ELSINORE, Calif. - The Storm welcome nearby division rivals Inland Empire 66ers to The Diamond for a three-game midweek series. Lake Elsinore returns home after a four-game series at Lancaster in which the Storm went 1-3.
It's been a tale of two teams this season for the Storm. The pitching was dominant in the first half, while the offense wasn't where it needed to be for everything to come full circle and result in a division title. The second half has been all offense to try and lift the struggling pitching staff. In fact, the Storm are hitting .317 as a team over the last ten games despite a 4-6 record in that span.
Lake Elsinore will try to make up ground on their division opponents this week and close the gap on a 7-11 record against Inland Empire. Look for Austin Allen to continue swinging a hot bat, as he's hit .511 with 4 HR, 10 RBI, and 14 runs in his last ten games and has raised his average 44 points to .294 in July. Of Allen's team-leading 16 home runs, 3 of them have come against Inland Empire. The catcher currently has a 12-game hitting streak.
Carlos Belen has discovered the power stroke as of late, collecting three dingers in his last five games and hitting .333 in his last ten games with 10 RBIs in that span.
Meanwhile, Rod Boykin has been a nice addition to the lineup, filling in for the injured Michael Gettys. The centerfielder is 15-for-43 in his last ten games for a .349 average with three home runs.
Taylor Kohlwey and Tyler Selesky, recently splitting shifts in right field, have found success at the plate. They are a combined 11-for-33 to give the bottom of the lineup a boost in production.
One of the lineup's hottest bats right now is Kyle Overstreet, who just saw his team-high 14-game hitting streak come to an end on Friday. Overstreet, who shares catching duties with Allen, is 17-for-37 in his last ten games, giving him a .459 average with a pair of home runs and 11 RBIs.
The pitching staff looks to lower their earned run average from 4.45 against the 66ers and it will start Monday night with Jesse Scholtens on the mound. The righty is coming off a quality outing in which he went six innings and allowed just one earned run on seven hits while striking out five.
Out of the bullpen, David Bednar and Trevor Frank will look to continue their recent success. Bednar hasn't given up an earned run in his last three appearances, allowing just three hits while tallying six strikeouts. Frank has made five appearances against the 66ers this season, giving up just two earned runs and collecting seven strikeouts in 6.1 innings.
Monday is a Dog Day, which means fans can bring their furry friend to the ballgame for just another $1. The first 500 fans through the main entrance will receive a free hot dog as well.
Join us on Tuesday for a fiesta at the ballpark. Fiesta Tuesday at The Diamond features $3 tall boy beers, margaritas, and tacos as well as 2-for-1 tickets.
The series concludes on Wednesday, where all fans in attendance receive a free Storm ticket to a future game on their way out if the Storm win.
To purchase tickets, visit stormbaseball.com or call 951.245.4487.