Sunday funday – Fisher Cats come back, beat Binghamton
New Hampshire scores four in the eighth, wins by one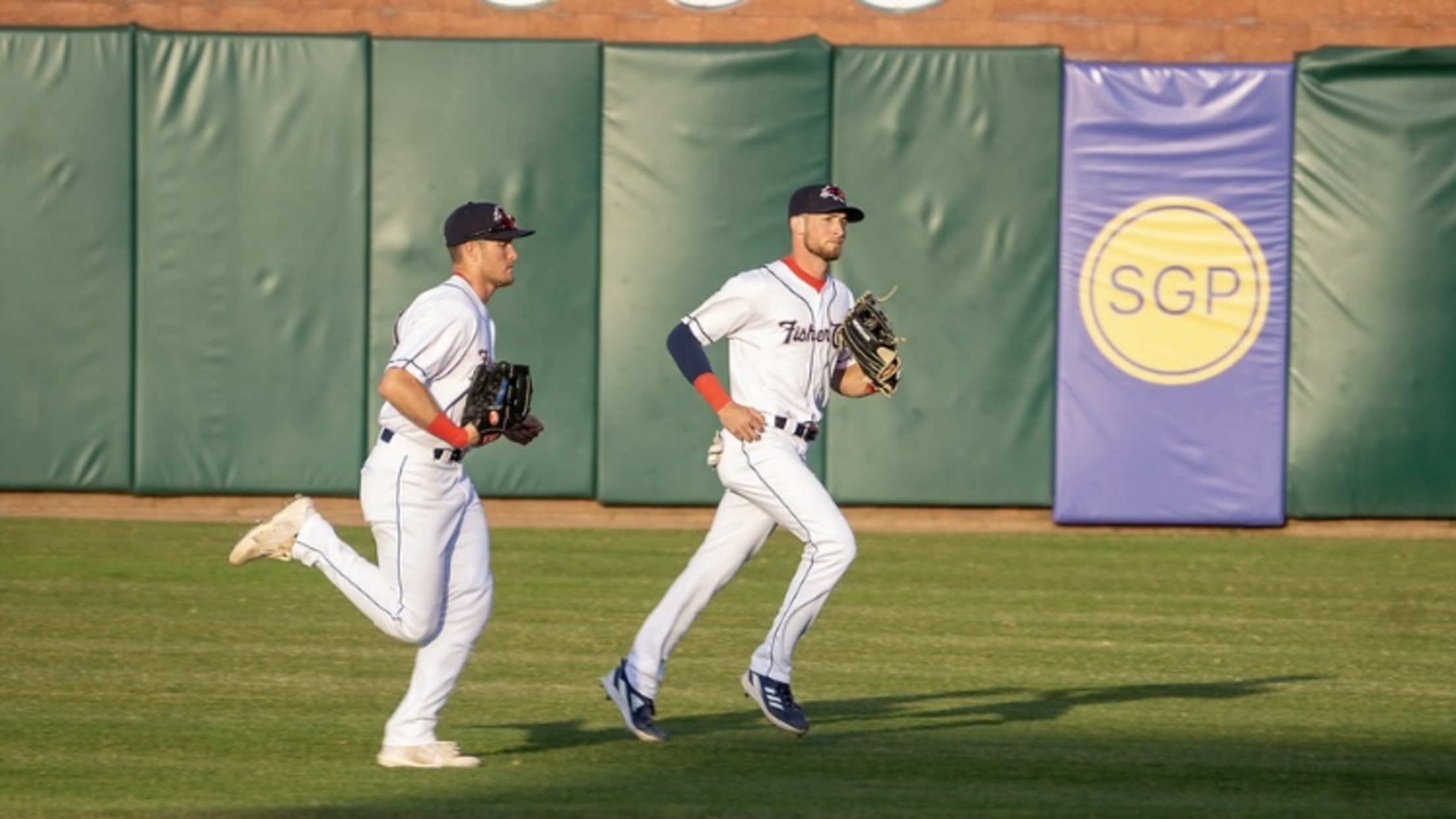 (Photo courtesy of Kristin Basnett)
Manchester, N.H. – The New Hampshire Fisher Cats (15-17) rallied from a three-run deficit and scored four in the eighth inning on Sunday afternoon to beat the Binghamton Rumble Ponies (New York Mets, 11-21) by a score of 5-4. New Hampshire and Binghamton each earned three wins in the series
Manchester, N.H. – The New Hampshire Fisher Cats (15-17) rallied from a three-run deficit and scored four in the eighth inning on Sunday afternoon to beat the Binghamton Rumble Ponies (New York Mets, 11-21) by a score of 5-4. New Hampshire and Binghamton each earned three wins in the series and split the six-game set.
Entering the bottom of the eighth inning trailing, 4-1, LJ Talley began the rally with a leadoff single and advanced to second on a throwing error. In the next at bat, Phil Clarke scored Talley with another single, and Will Robertson and John Aiello both doubled as well. Aiello's two-bagger scored New Hampshire's tying and winning runs. The Wake Forest product has three doubles and eight RBIs on the year, earning a .579 slugging percentage in 13 games.
Robertson finished 3-for-3 with a single, two doubles and an RBI. He is 4-for-7 with three doubles over his last two games.
Binghamton scored two runs in the first inning off New Hampshire starter Hayden Juenger, and five relievers combined to allow two runs in the final seven innings.
Mike Ellenbest worked a scoreless third in his first appearance of 2022. Marcus Reyes threw 2.0 scoreless innings and allowed just one hit, striking out one. Geison Urbaez and Trey Cumbie (W, 1-0) each gave up one run, and Parker Caracci earned his third save of the year with a perfect ninth inning.
Caracci also forced a long flyout to left field against Binghamton's Jake Mangum, his friend from elementary school.
The Fisher Cats pitching staff worked out of numerous jams. The Rumble Ponies left 12 runners stranded in the game, including seven in scoring position.
New Hampshire finished with 10 hits, and seven of their hits came in the sixth inning or later. The comeback marked the third time this year that New Hampshire has stormed back from a three-run deficit to win.
The Fisher Cats are off tomorrow. They begin their six-game road series against the Erie SeaWolves (Detroit Tigers) on Tuesday, May 17. New Hampshire returns home on Tuesday, May 31 versus the Portland Sea Dogs (Boston Red Sox). Tickets can be found at NHFisherCats.com, via email at [email protected], over the phone at (603) 641-2005, or in-person at the Fisher Cats box office at 1 Line Drive in Manchester.