Suns Snap Skid with 2-1 Win
Schaller, Tapani Combine for First Home Win Since June 11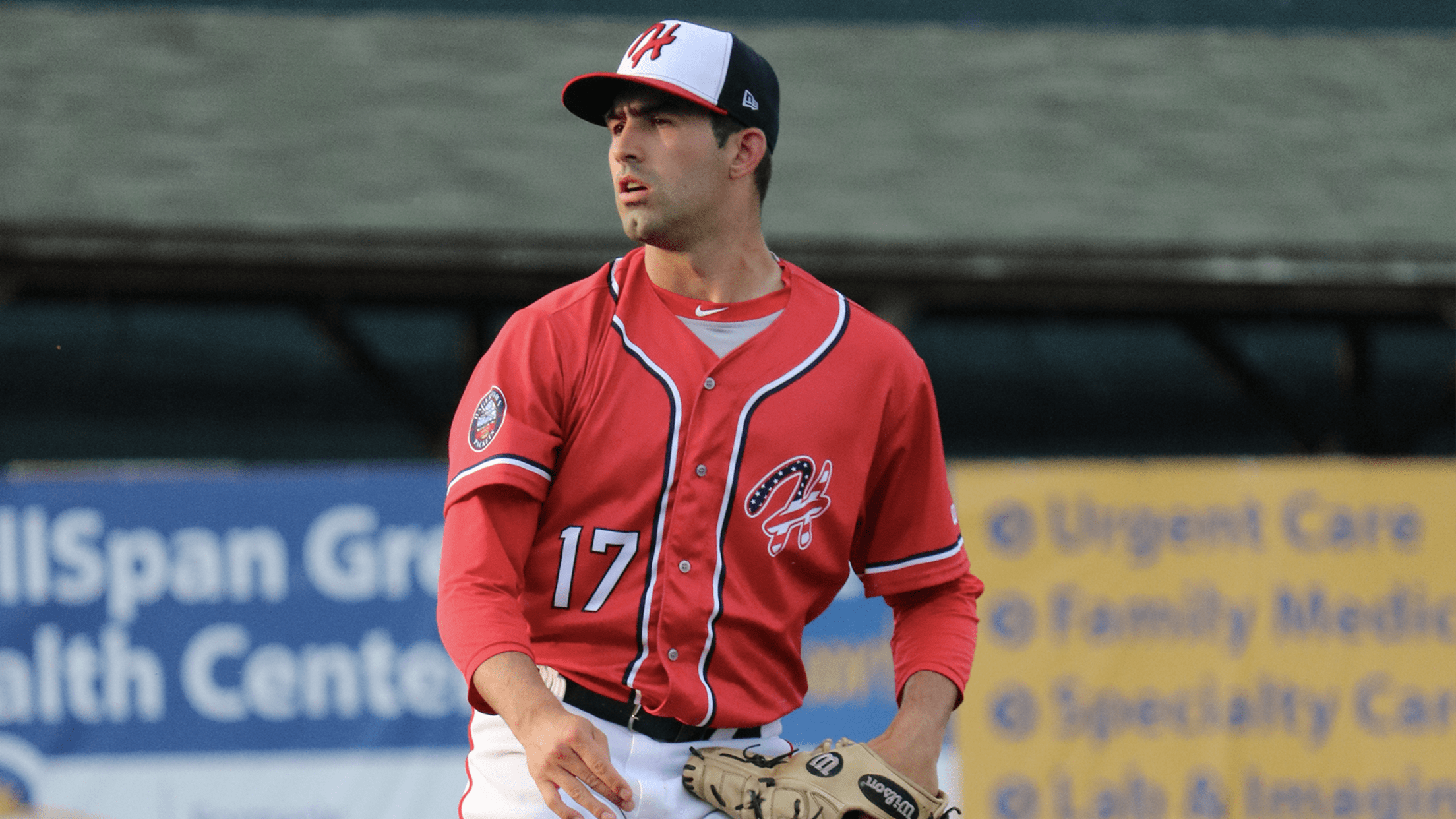 Ryan Tapani got out of a jam for starter Reid Schaller in the fifth and closed out the game without allowing a run (Abby Choi/Hagerstown Suns Staff)
HAGERSTOWN, MD (June 29, 2019) - Hagerstown utilized an excellent pitching performance from Reid Schaller and Ryan Tapani to beat Delmarva 2-1 at Municipal Stadium Saturday evening. The Suns (33-47, 3-7) won their first game at home since Kyle Marinconz's walk-off homer in game two of a doubleheader June 11. It also snaps their seven-game losing streak
HAGERSTOWN, MD (June 29, 2019) - Hagerstown utilized an excellent pitching performance from Reid Schaller and Ryan Tapani to beat Delmarva 2-1 at Municipal Stadium Saturday evening.
The Suns (33-47, 3-7) won their first game at home since Kyle Marinconz's walk-off homer in game two of a doubleheader June 11. It also snaps their seven-game losing streak dating back to June 21 against the Rome Braves.
Israel Pineda broke a 1-1 tie, doubling to right-center to score Cody Wilson, who had walked to lead off the sixth. Jhon Peluffo (L, 1-1) was able to strand Pineda and get out of the frame with the score still 2-1.
Schaller had a strong second outing on the bump. He no-hit the Shorebirds through his first four innings on the bump prior to giving up a homer to Seamus Curran to knot the game at one.
After giving up a double, he handed the ball to Ryan Tapani (W, 4-5) who spun out of trouble in the fifth before closing out the game, allowing two hits, but not giving up a run.
Hagerstown started the scoring in the second. Pineda led-off the inning with a single before Jackson Cluff roped a double to center to plate the backstop.
The Suns aim to close out the series against Delmarva tomorrow at 2:05 p.m. at Municipal Stadium. Hagerstown tossed RHP Jake Irvin (4-5, 4.95 ERA), while Delmarva counters with LHP Drew Rom (5-1, 1.46 ERA).
he Suns are in the midst of a seven-game homestand against the Delmarva Shorebirds and the Greensboro Grasshoppers. The stretch includes plenty of promotions, including Sunday Funday and Salute to America. For tickets or more information visit hagerstownsuns.com or call 301-791-6266.