Scorching May drives Mayer to the Sea Dogs
Boston's top prospect slashed .290/.366/.524 with Greenville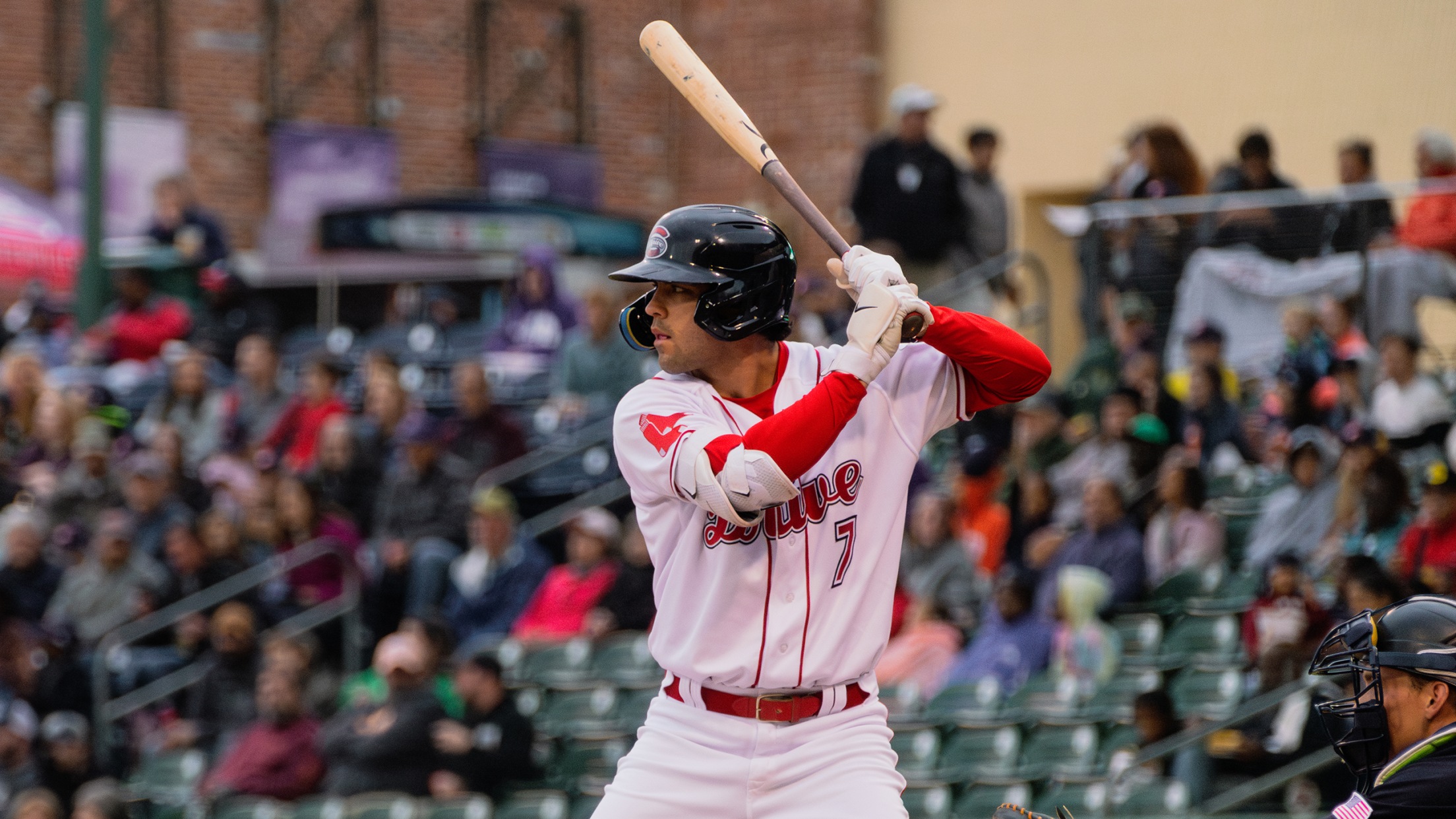 Marcelo Mayer is officially too hot for the South Atlantic League. Baseball's No. 5 overall prospect, according to MLB Pipeline, has been promoted to Double-A Portland after tearing the cover off the ball with High-A Greenville. The news was reported first by the Boston Globe's Alex Speier and confirmed by
Mayer's latest career first powers Drive's offense
Top-ranked Red Sox prospect swats his way to multihomer game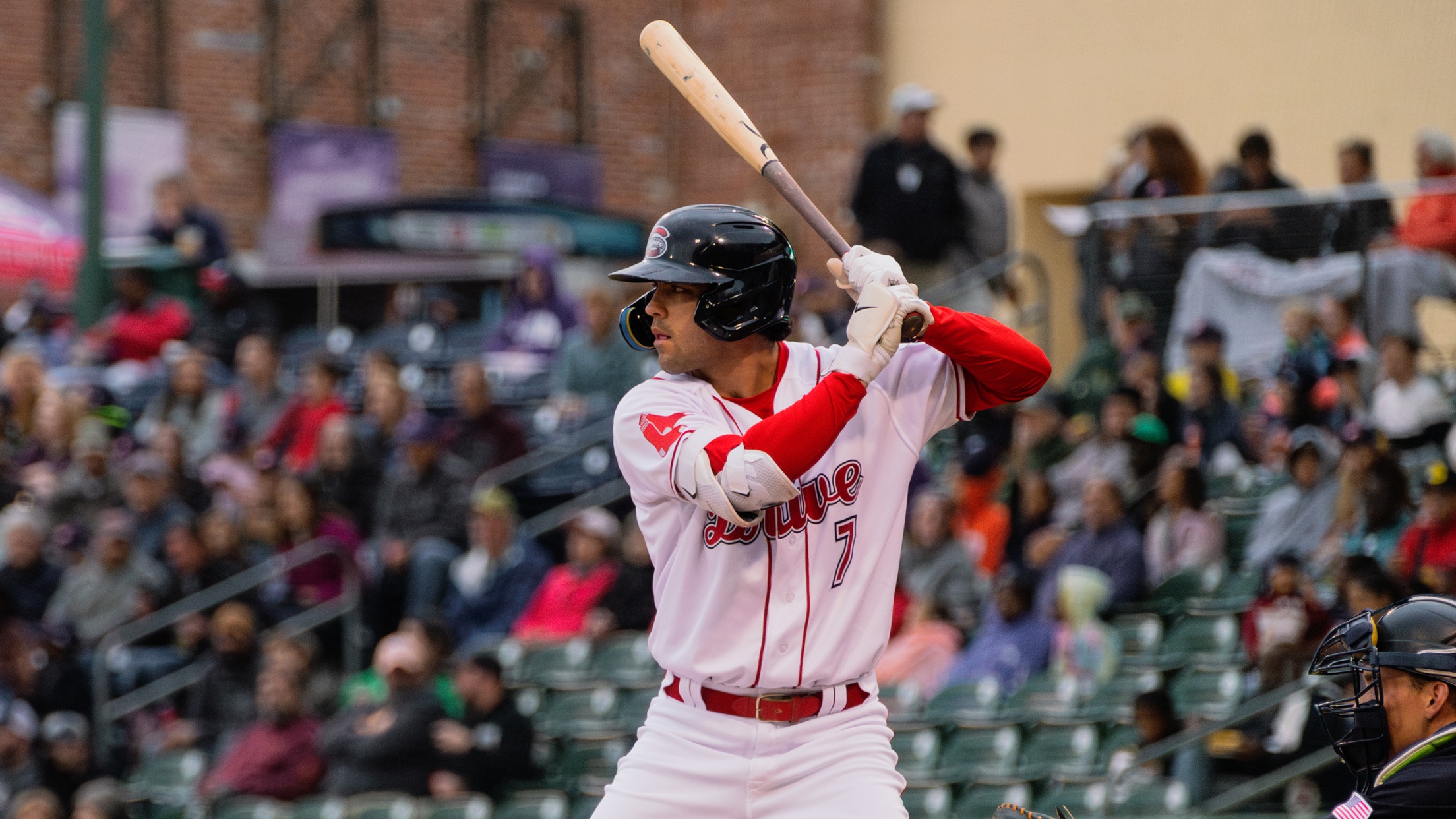 All that Marcelo Mayer accomplished during his first full professional season in 2022 proved why he's regarded as one of baseball's best young talents. But as impressive as his performance was last year, it pales in comparison to what he's done through the first seven weeks of 2023. Baseball's No.
May Monster: Marcelo Mayer mashing at High-A
Red Sox top prospect hits 3rd HR in 5 games amid another 4-hit day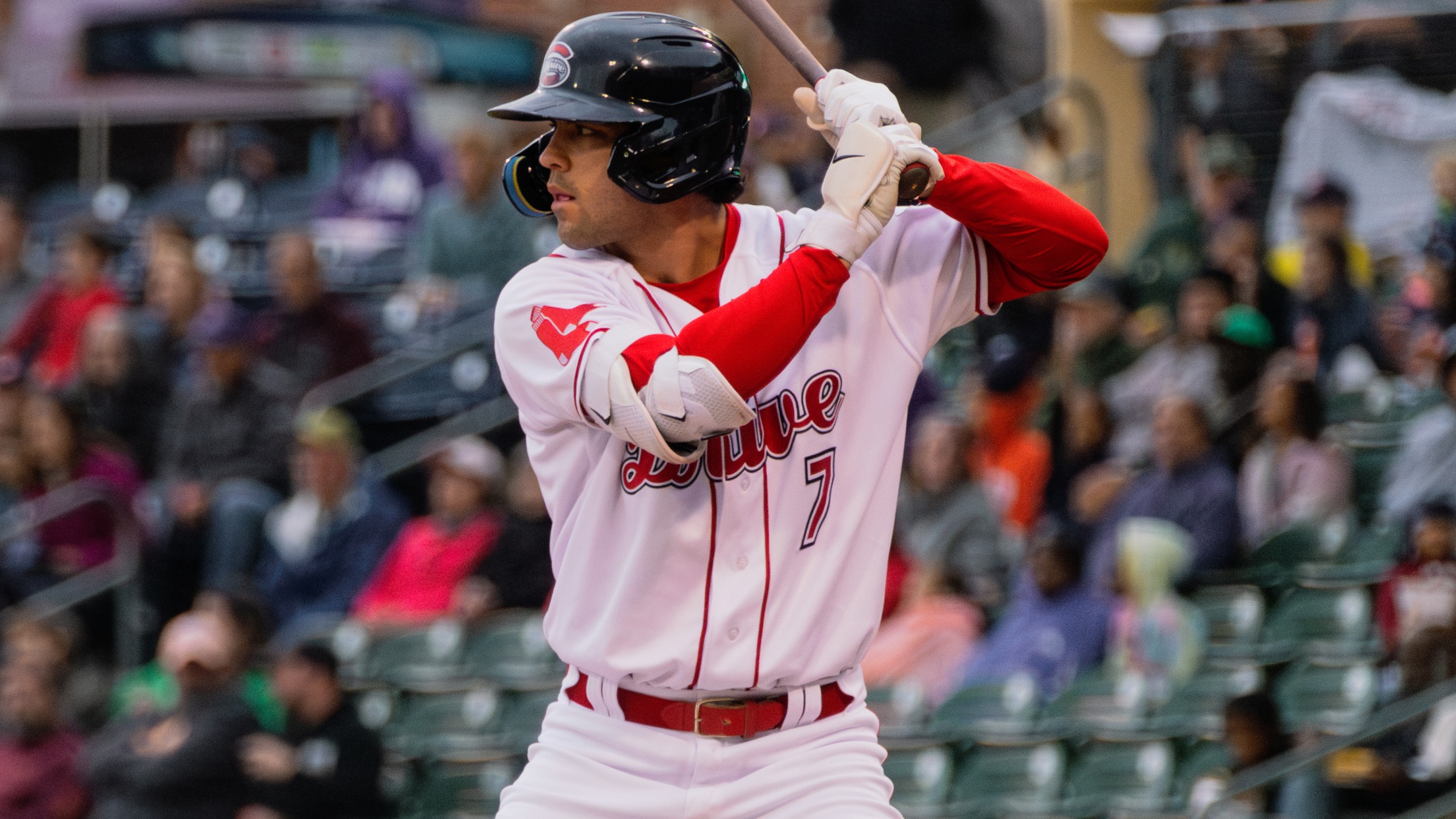 You've heard of hitters heating up with the weather. Then there is what Marcelo Mayer is doing this May. After a productive but pedestrian April, the Red Sox's No. 1 prospect and No.7-ranked prospect in baseball per MLB Pipeline is on an absolute tear since the calendar flipped to May,
Mayer's latest big night drives Greenville's bats
No. 1 Red Sox prospect knocks career-high 5 RBIs in win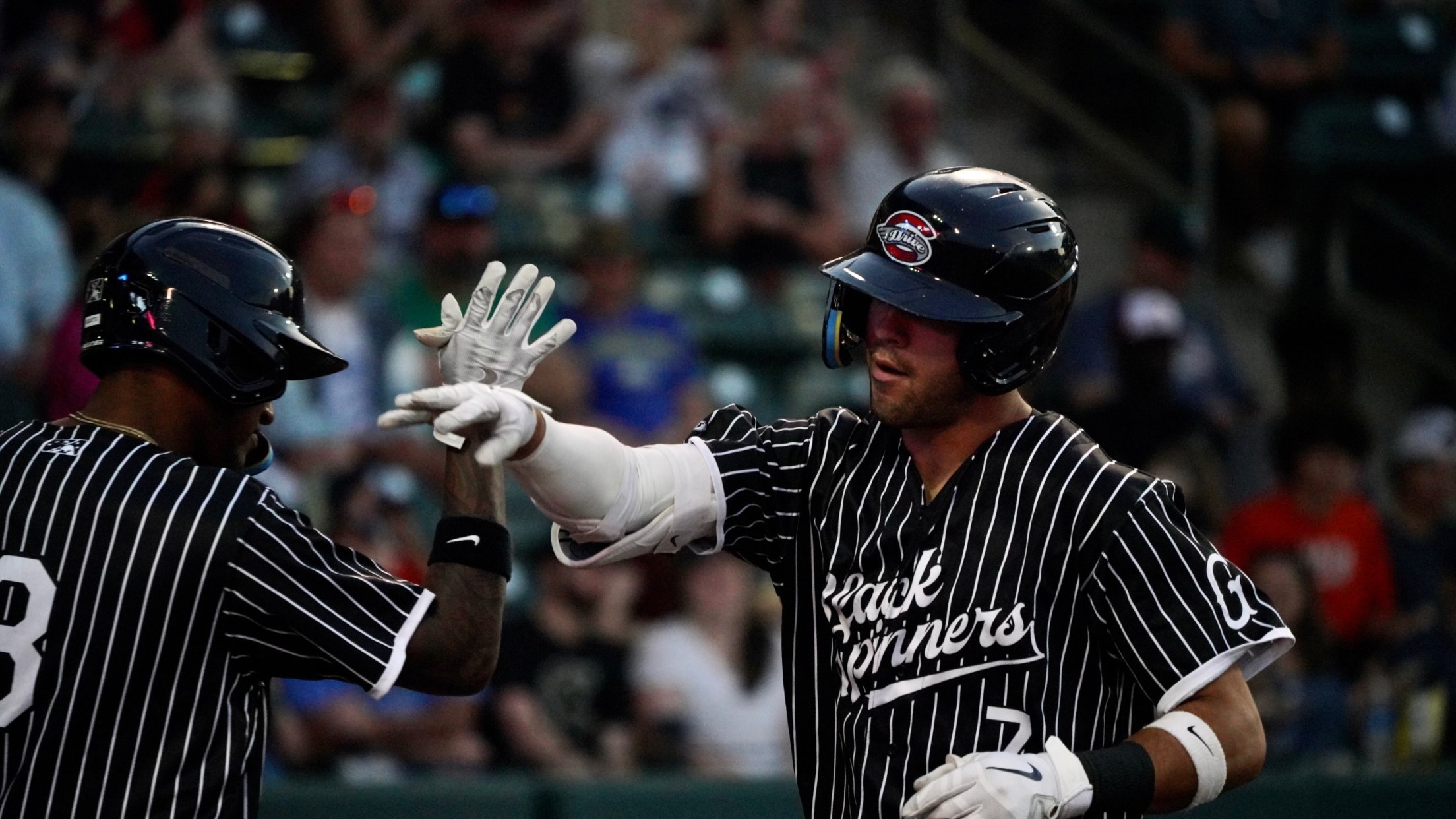 April showers usually bring May flowers, but for Marcelo Mayer, it has brought May power. The No. 7 overall prospect in baseball per MLB Pipeline has been an extra-base hit machine so far this month, and he continued that trend with a career-high five RBIs on Saturday. Mayer's day ended
Mayer shows bark on Dogs at the Diamond night
Top-ranked Red Sox prospect rips homer on four-hit night for Drive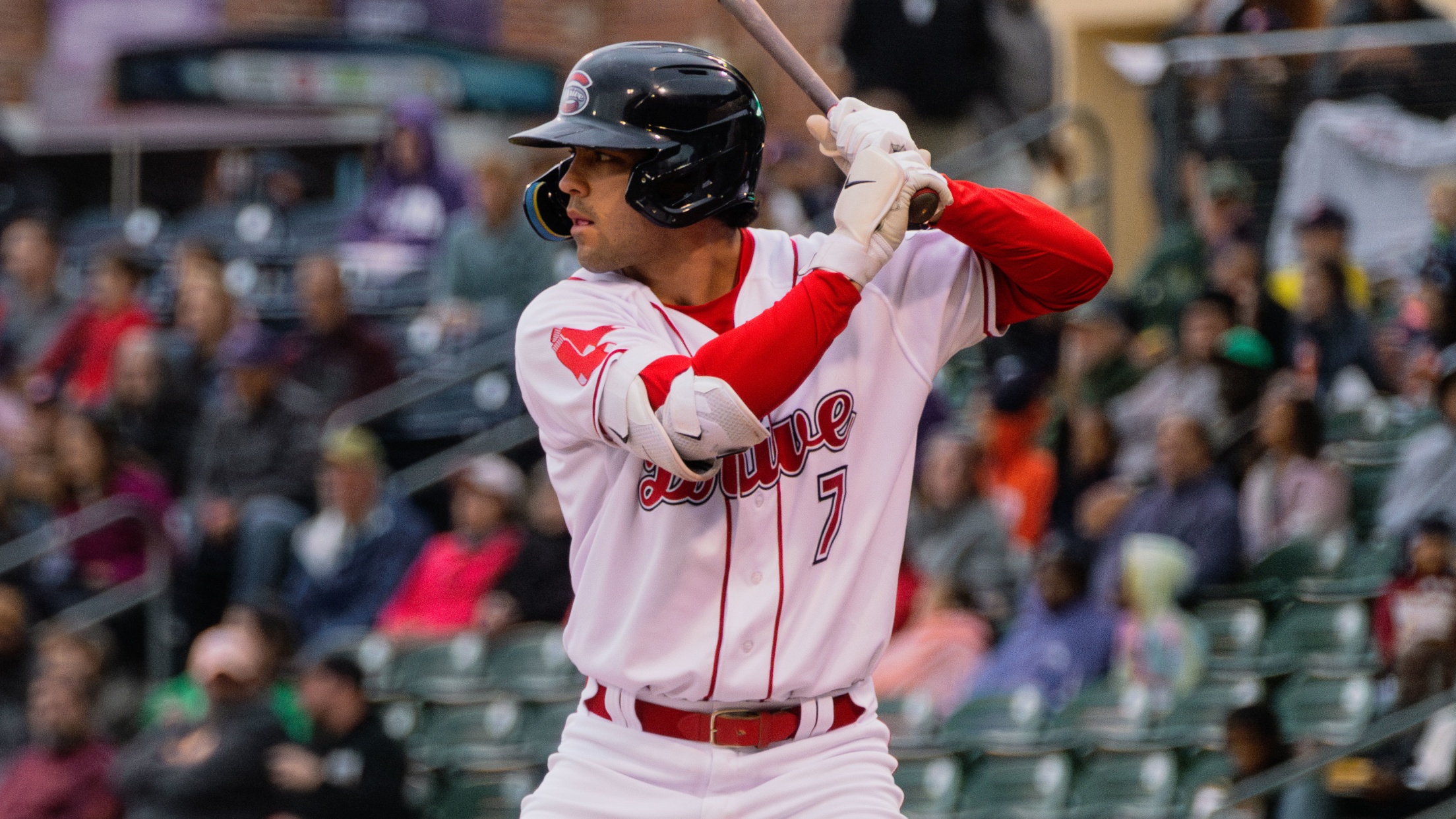 Marcelo Mayer seems to be putting the "May" into his surname. Or vice versa. Even though the No. 7 overall prospect in baseball per MLB Pipeline has played just two games since the calendar turned, he's got six hits across them for High-A Greenville. And Wednesday's output -- matching a
Mayer clubs first deep drive of '23 with Greenville
Top-ranked Red Sox prospect rips trio of hits on four-RBI night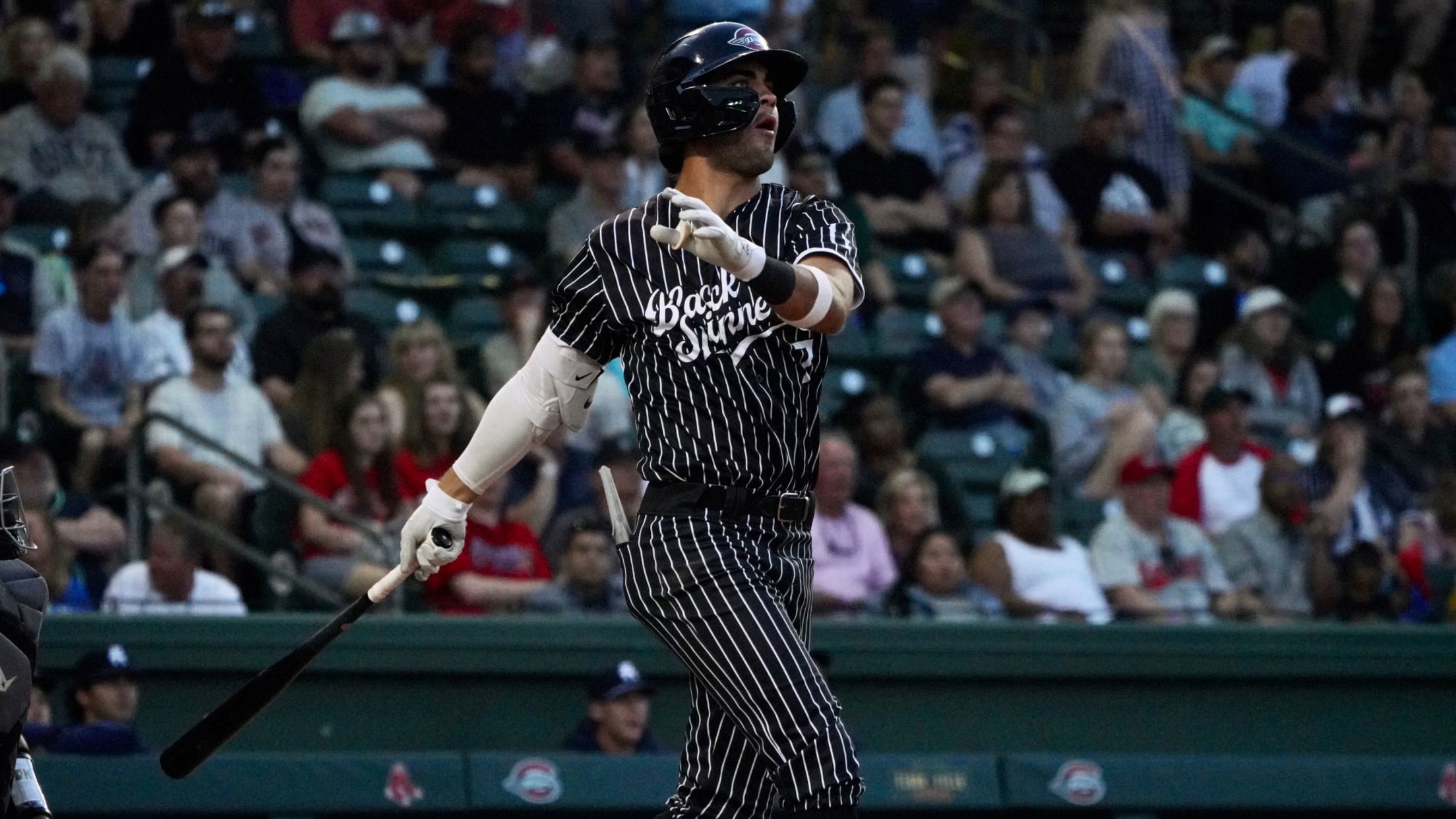 Boston's shortstop of the future, Marcelo Mayer, has left the yard for the first time this season. Rocking the special Greenville Black Spinners alternate jerseys on Jackie Robinson Day, the No. 7 prospect in baseball -- and Red Sox No. 1 -- per MLB Pipeline collected his first long ball
Prospect Primer: American League East
Stars align for Rodriguez-Mead; future tense for Yanks/Sox rivalry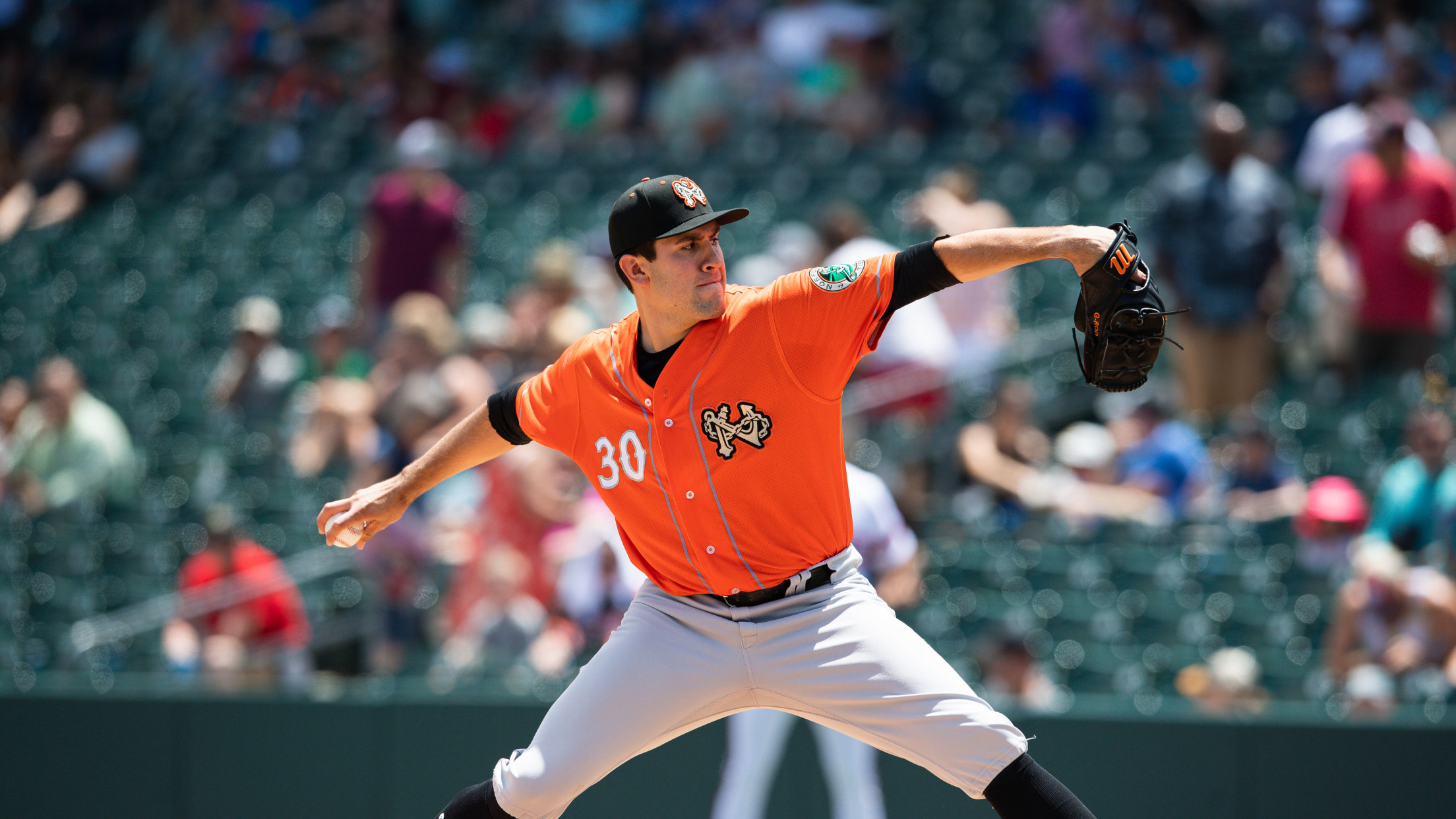 Some prospects are on the verge of stardom, others are entering a crucial phase of their development and others are getting their first tastes of full-season ball. As the 2023 season approaches, MiLB.com goes through each MLB division to take a look at the most intriguing prospects. Other Prospect Primers:
Sea Dogs staff reaps surprise reward from team sale
Former owners cut checks as parting gift to 18 club employees
February mornings in Maine can be bleak. On this particular one, Feb. 7, a Tuesday following a weekend when the wind chill hit -45 degrees, the atmosphere in the offices of Portland's Hadlock Field abruptly took a sunny and warm turn. The 18 full-time staff members of the Sea Dogs
The Road to The Show™: Ceddanne Rafaela
Show-stopping athleticism fuels breakout for No. 86 prospect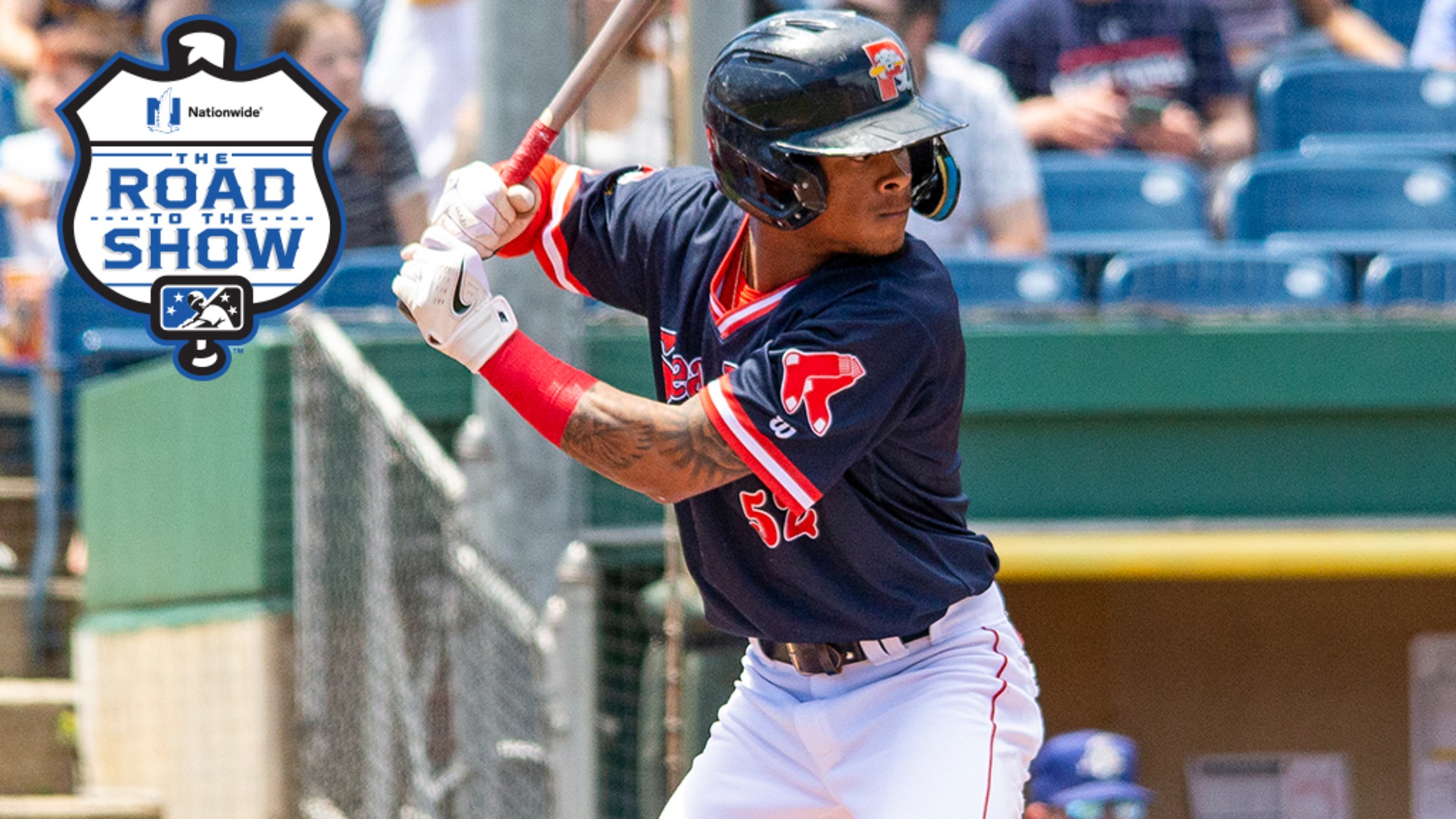 Each week, MiLB.com profiles an elite prospect by chronicling the steps he's taken toward achieving his Major League dream. Here's a look at third-ranked Red Sox prospect Ceddanne Rafaela. For more stories about players on The Road to The Show, click here. Ceddanne Rafaela stole the show on a frequent
Kavadas looks to build upon impressive 2022 season
Red Sox 2022 Minor League Offensive Player of the Year slugged 26 homers last season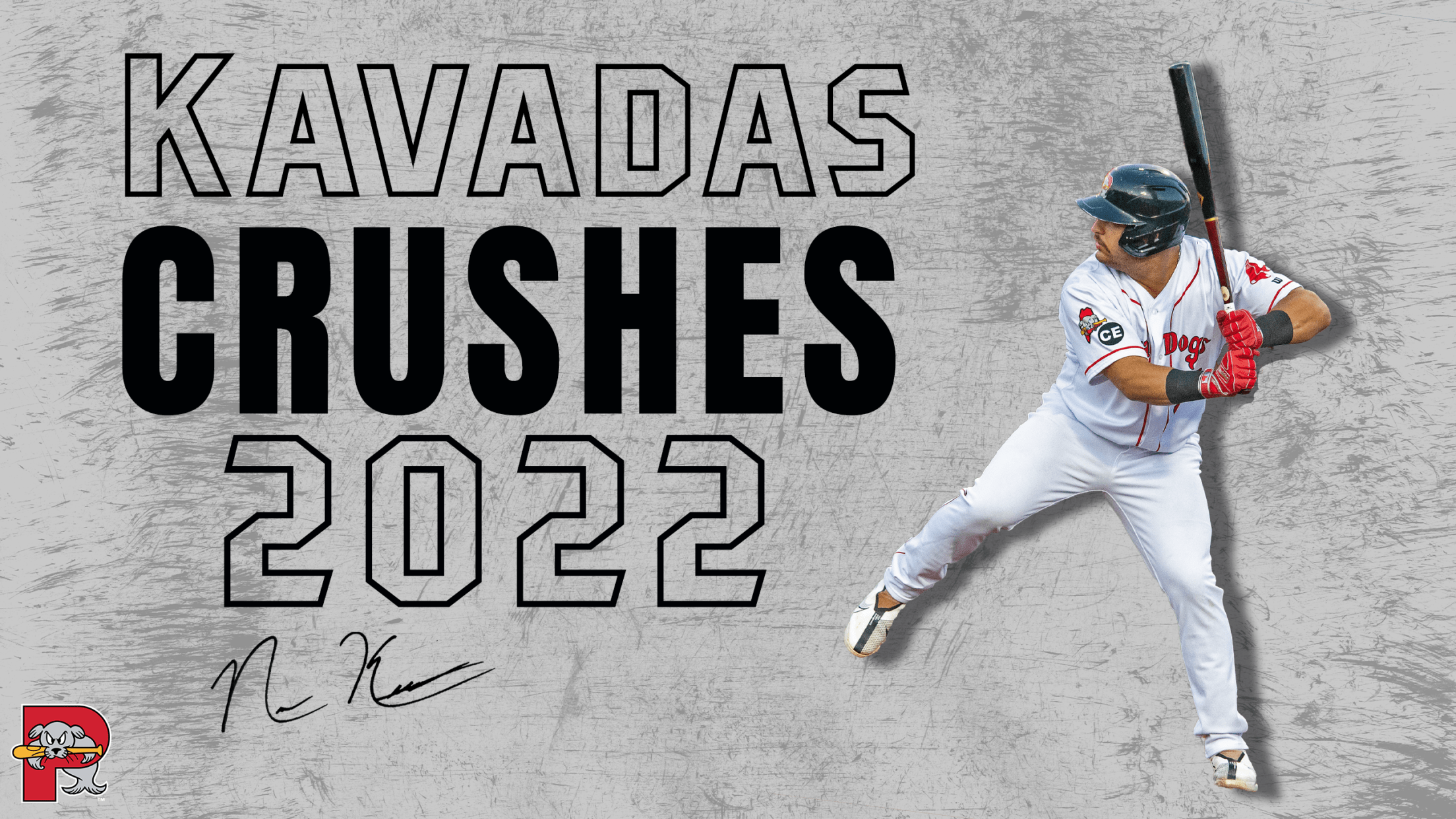 The echo of metal cleats meeting the pavement grows louder as a cluster of white jerseys makes its way into the clubhouse. The excitement from the field pours into the locker room as the Portland Sea Dogs celebrate another late regular-season victory, taking them one step closer to their first
Rafaela, Kavadas barreling toward Boston
Free-swingers, big thumpers loom large among Red Sox All-Stars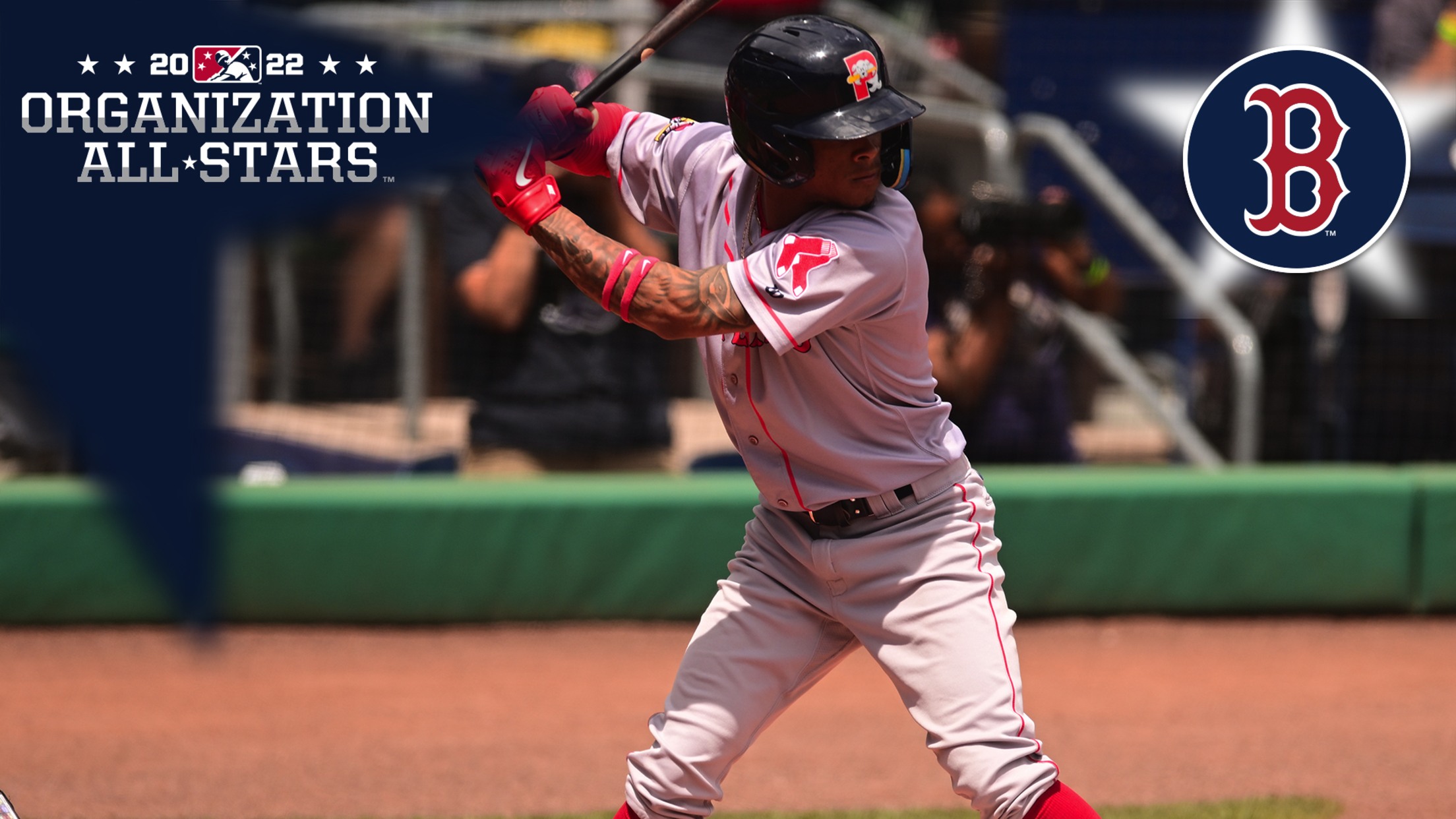 Each offseason, MiLB.com goes position by position across each organization and honors the players -- regardless of age or prospect status -- who had the best seasons in each farm system. Next up in our 2022 Organization All-Stars series are the Boston Red Sox.
'Fitzy' connects with fans through clothing line
Triple-A WooSox team up with shortstop for unique merchandise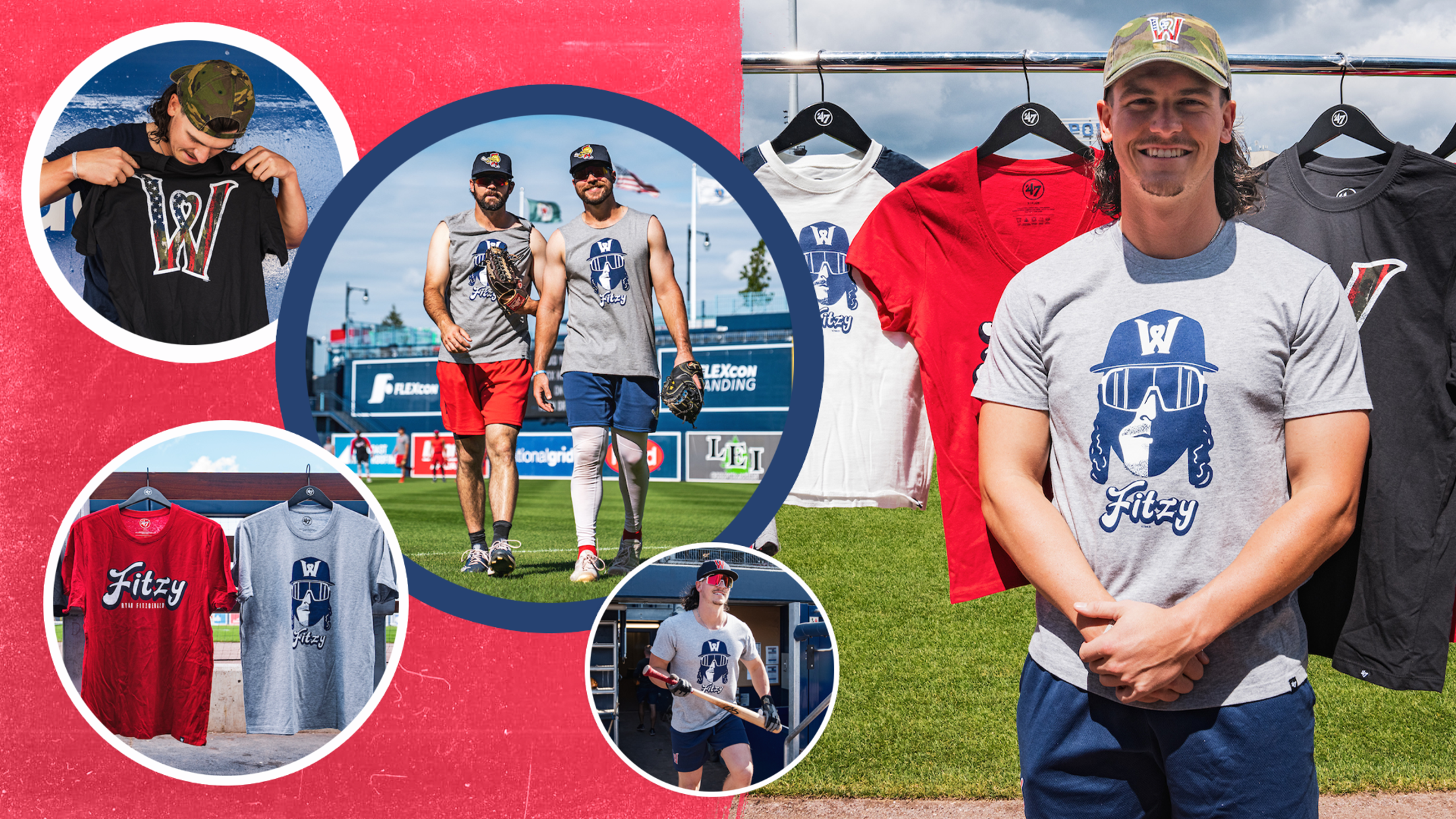 The first thing many people see when they look at Ryan Fitzgerald is his hair. His flowing, curly brown locks. Or "hockey hair," as the Red Sox prospect put it. So when it came time to decide a design that would kick off the first-of-its-kind clothing line collab between Triple-A
McDonough hits for the cycle for Greenville
After entering the season without one, Drive collect 2nd of '22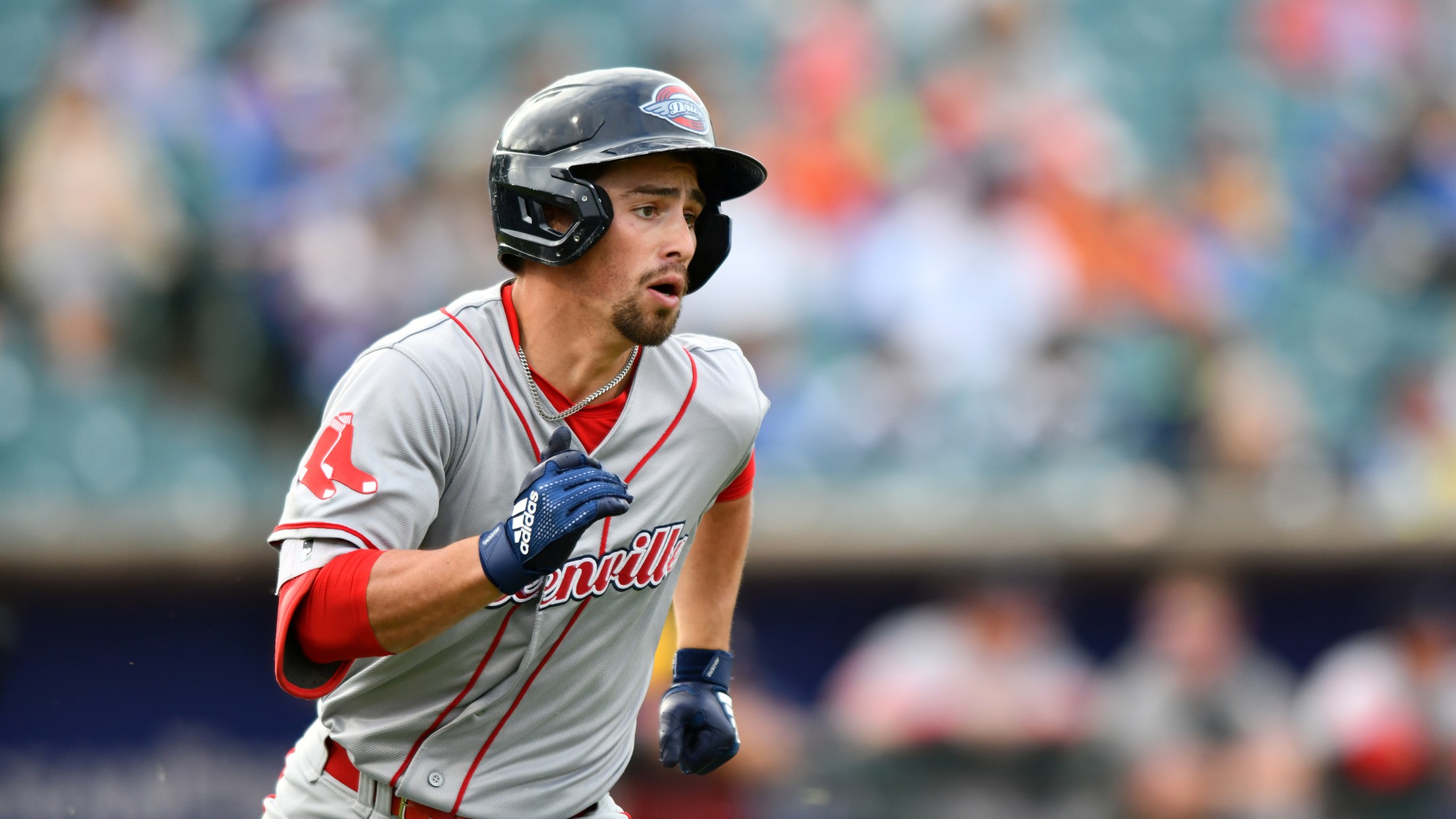 The Drive -- a franchise that has served as a Red Sox affiliate since 2005 -- entered the 2022 season without a cycle in its record books. As the year nears its final weeks, the team will now be able to add not one, but two entries. Red Sox outfield
Wacha, 'pen combine on Worcester's first no-no
Rehabbing righty, Politi, Shugart deliver feat vs. first-place Bulls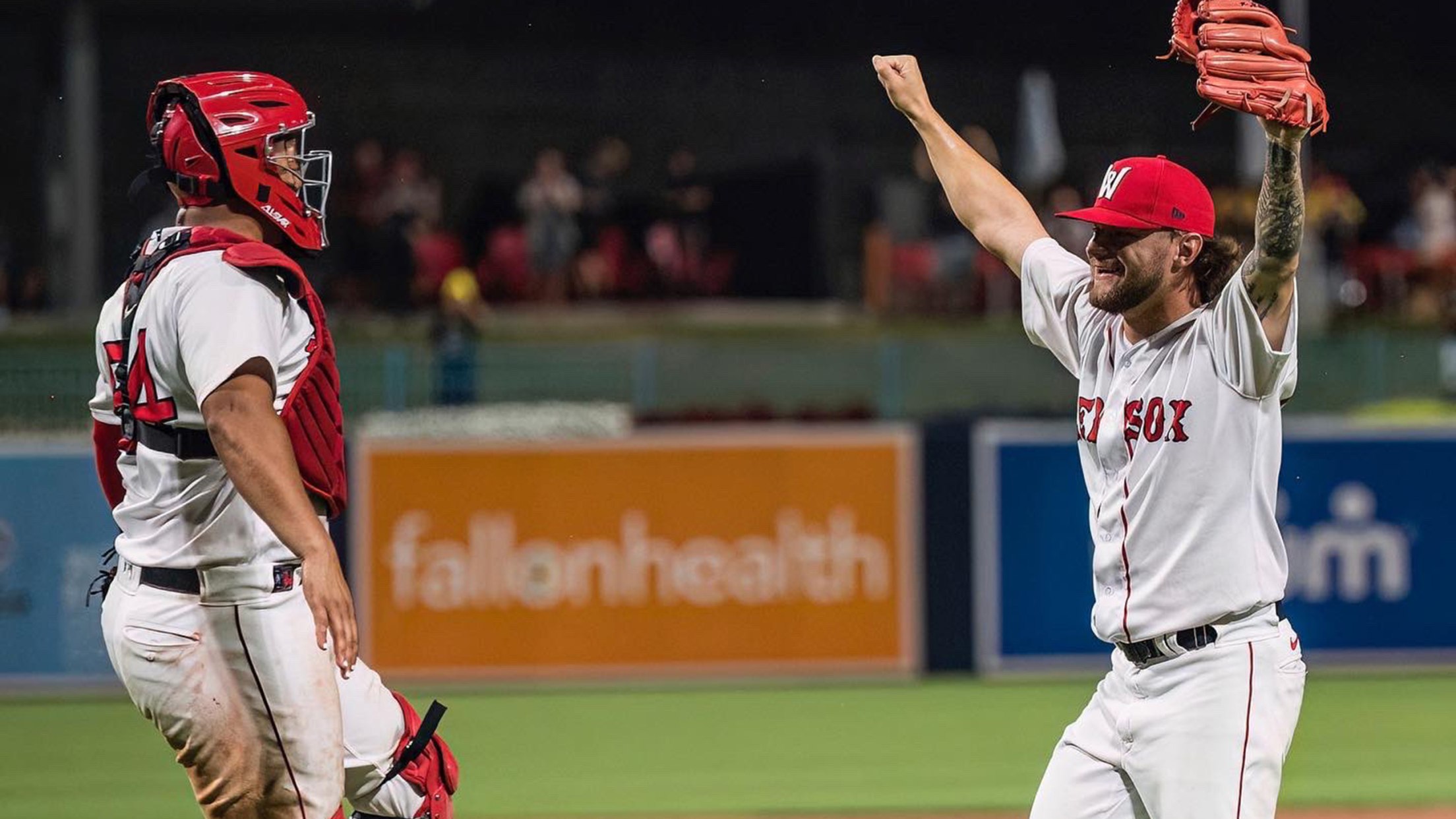 Michael Wacha has come close to experiencing a no-hitter several times in the Majors, but had never seen one come to fruition until Thursday night at Triple-A Worcester. What began as a rehab start for the Red Sox righty ended in historic fashion for the WooSox, who achieved their first
The Road to The Show™: Marcelo Mayer
Top Red Sox prospect lives up to high billing in full-season ball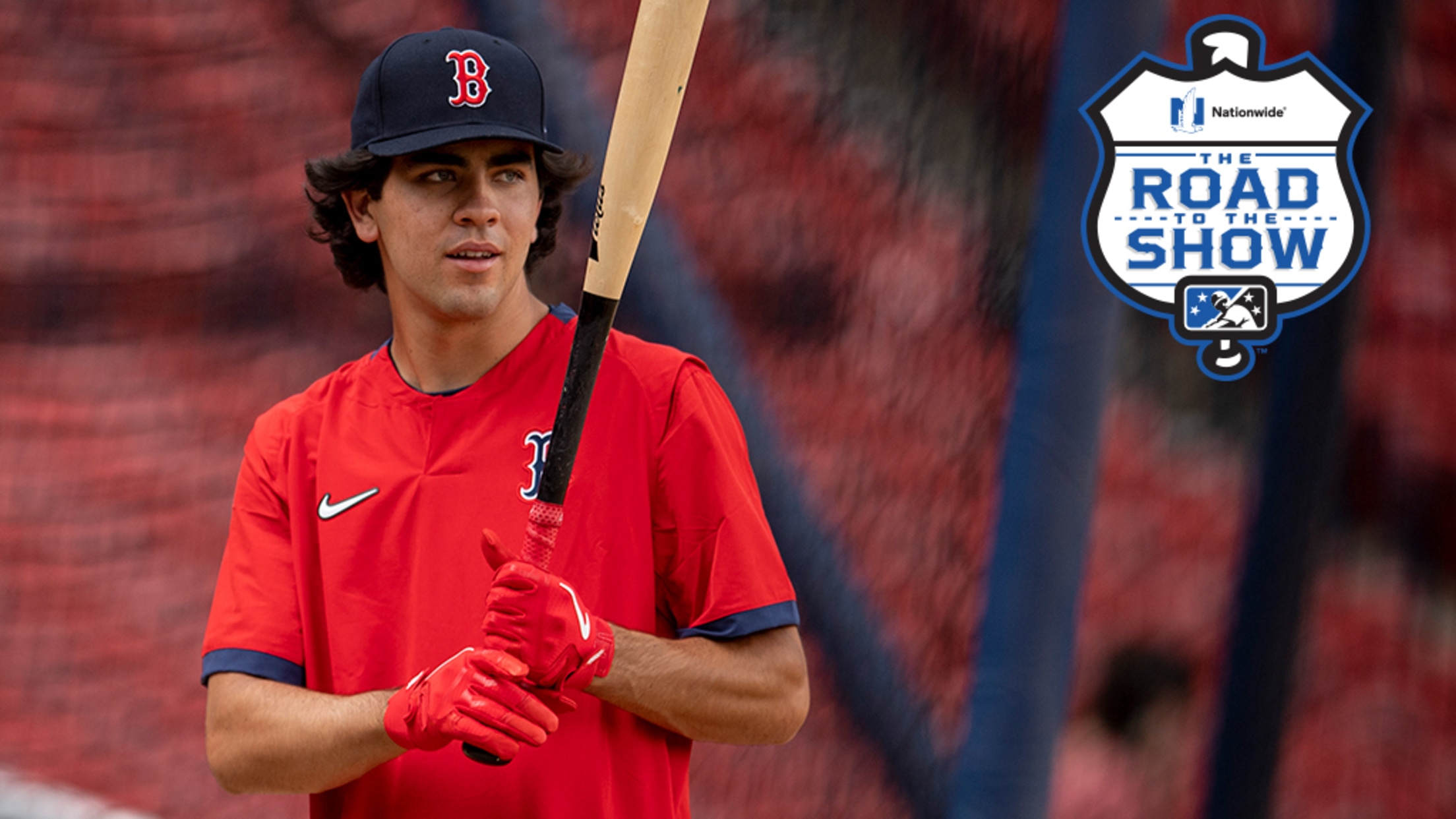 Each week, MiLB.com profiles an elite prospect by chronicling the steps he's taken toward achieving his Major League dream. Here's a look at top Red Sox prospect Marcelo Mayer. For more stories about players on The Road to The Show, click here. As he rose to the top of MLB
Prospect Q&A: Red Sox infielder Jordan
Club's No. 7 prospect recalls days as teenage long ball star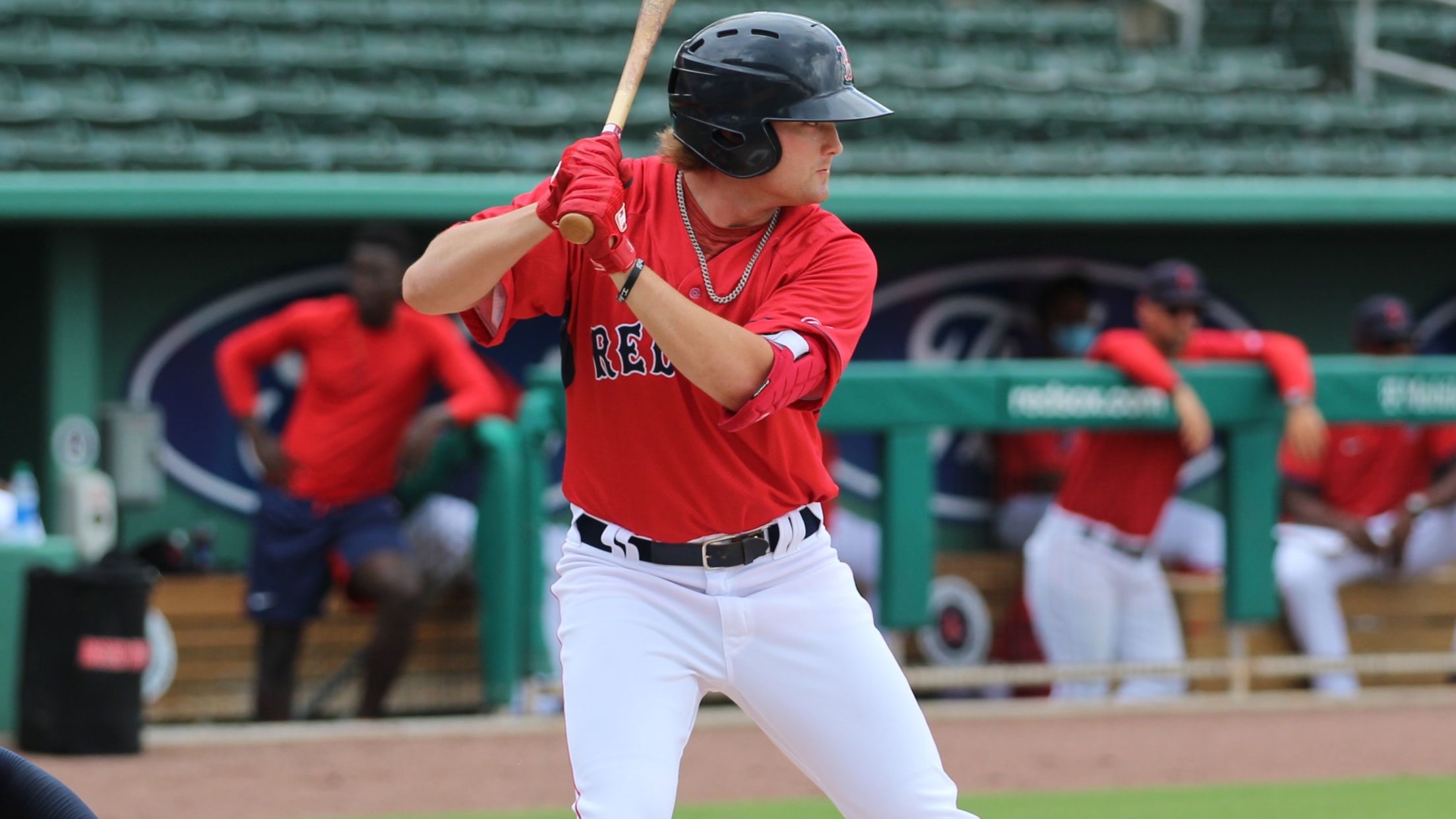 Long before he was a Draft prospect, Blaze Jordan was a home run derby prodigy. When he was as young as 11 years old, the native of Southaven, Mississippi, was an internet sensation for his viral clips from power showcases. Some home runs traveled upward of 500 feet while others
Smith looks back on first season with Red Sox
Minors' first Black female coach held versatile role for FCL club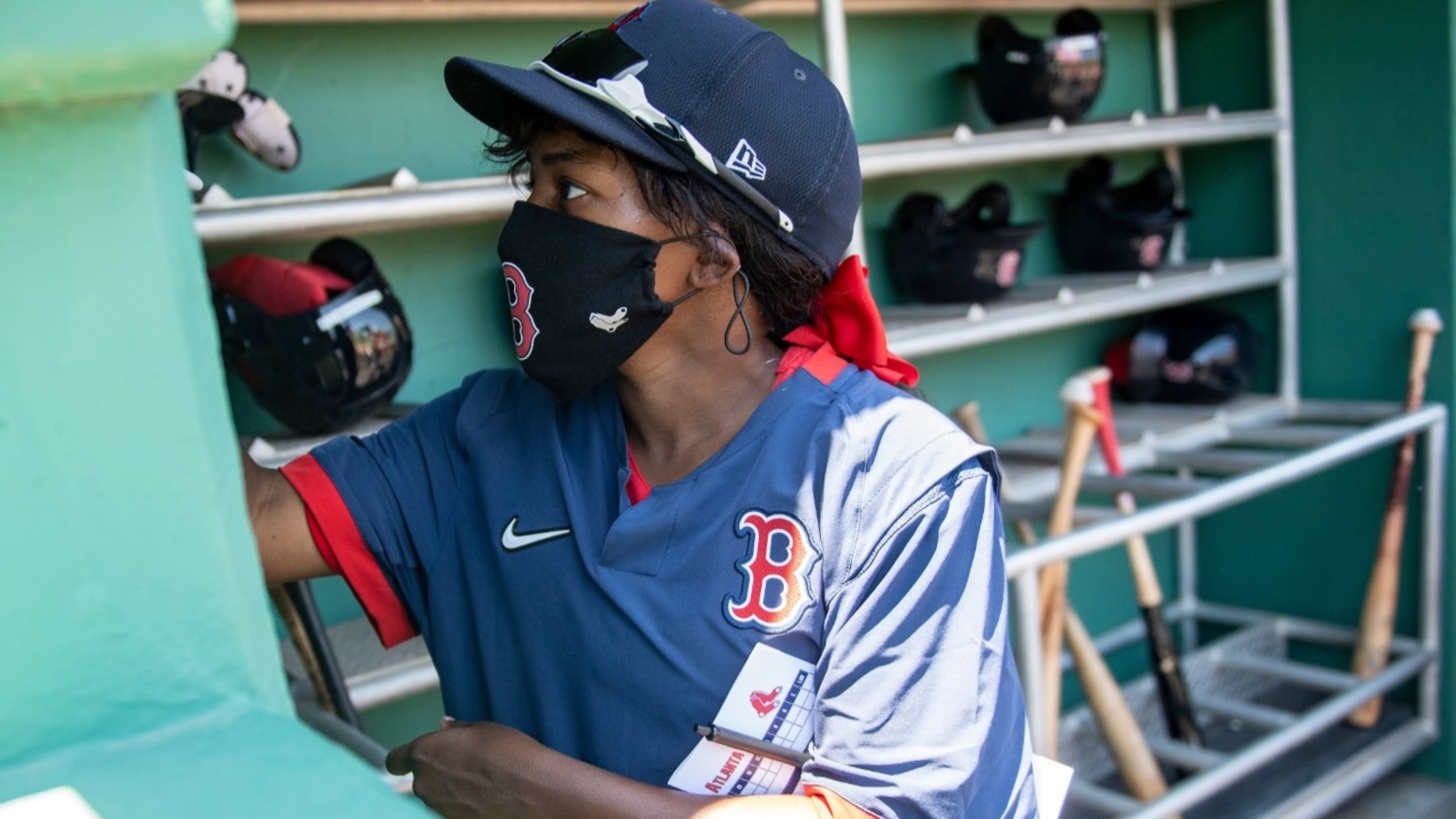 The end of Red Sox fantasy camp in Fort Myers was the beginning of another busy week for Bianca Smith. And she's had a lot of those over the past year. Smith, 30, became the first Black female uniformed coach in the Minor Leagues when she was hired by the
Wepa! WooSox win Copa de la Diversión
Worcester claims annual 'Fun Cup' with energetic branding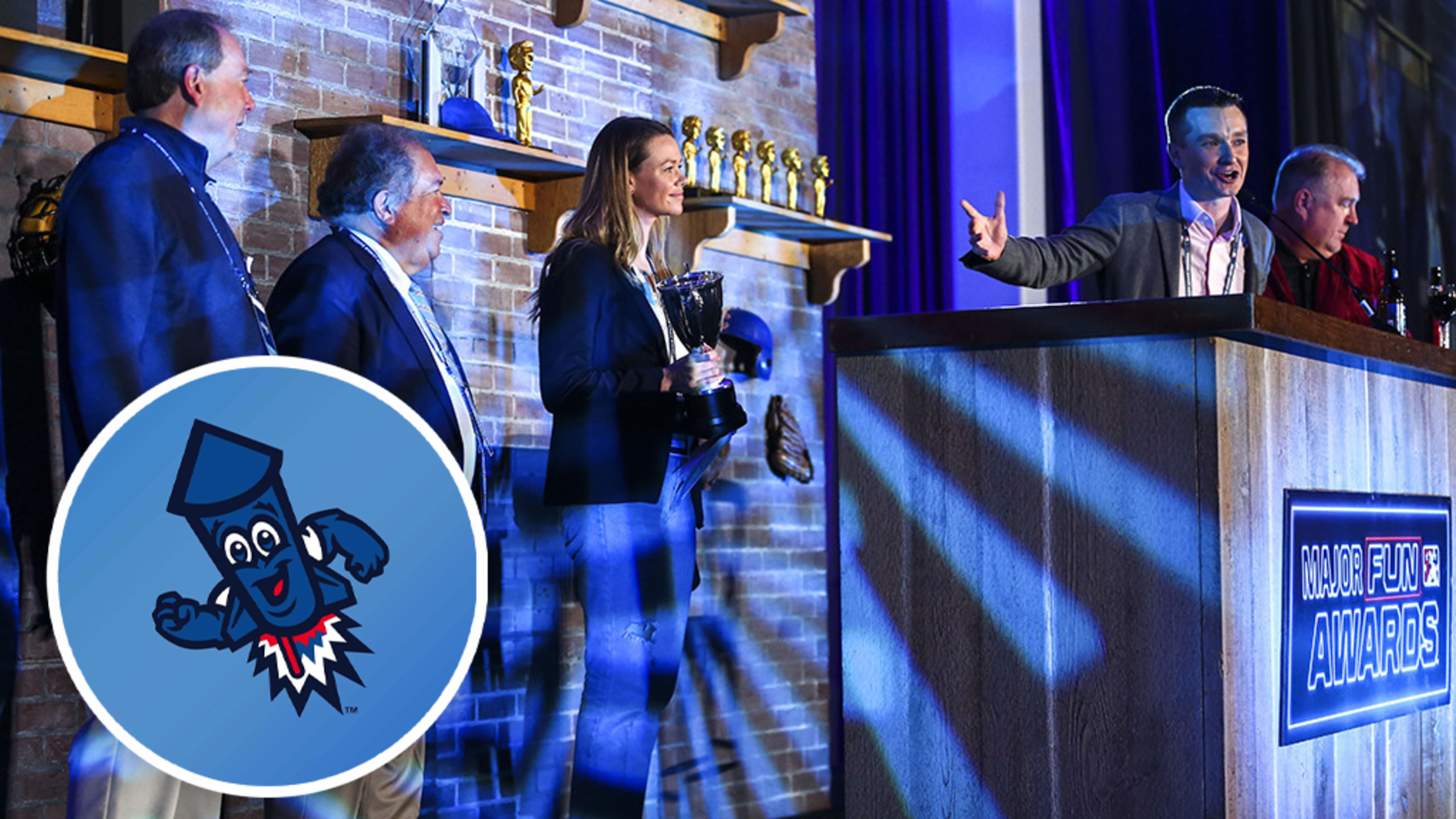 ORLANDO, Florida -- What started as a fan suggestion in 2020 led to a championship in 2021. The Worcester Red Sox were named winners of the Copa de la Diversión event series for their Los Wepas identity, receiving the recognition and the "Fun Cup" at the Baseball Winter Meetings Major
Yorke leads next wave of Red Sox stars
Boston's well-balanced system has club set up nicely for future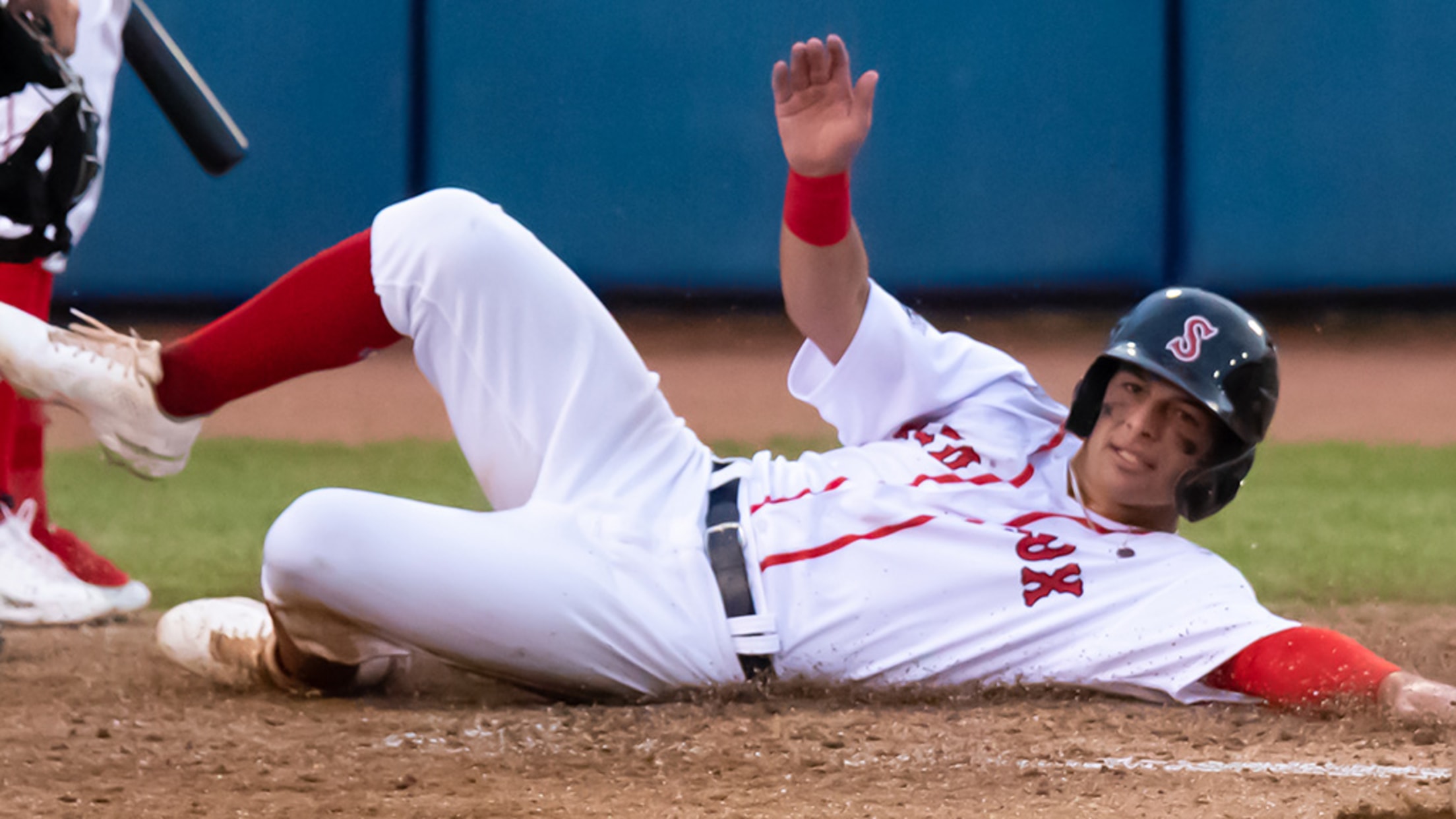 Each offseason, MiLB.com goes position by position across each system and honors the players -- regardless of age or prospect status -- who had the best seasons in their organization. Click here to locate your favorite club.
Copa de la Diversión an instant hit in new markets
Clubs flourish in first foray into MiLB's Hispanic-outreach initiative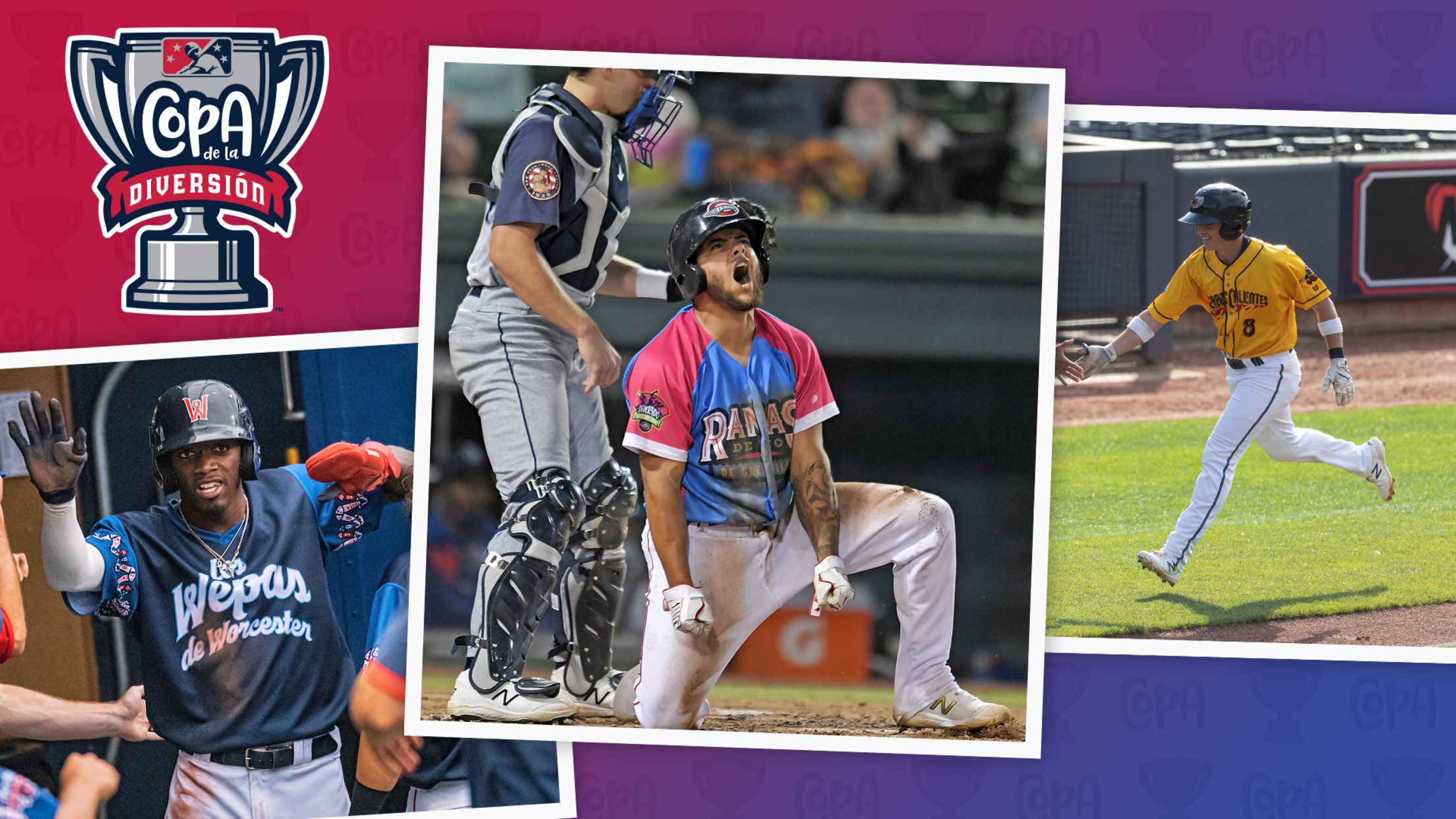 For the three clubs that debuted new identities in Copa de la Diversión this season, the success of the initiative was built upon the program's core concept of community outreach. Minor League Baseball's celebration of the Latinx community set records in participation and attendance that already figure to be broken
Wu-Yelland's debut ends in a combined no-hitter
Red Sox 2020 4th-rounder spearheads first Drive no-no since '18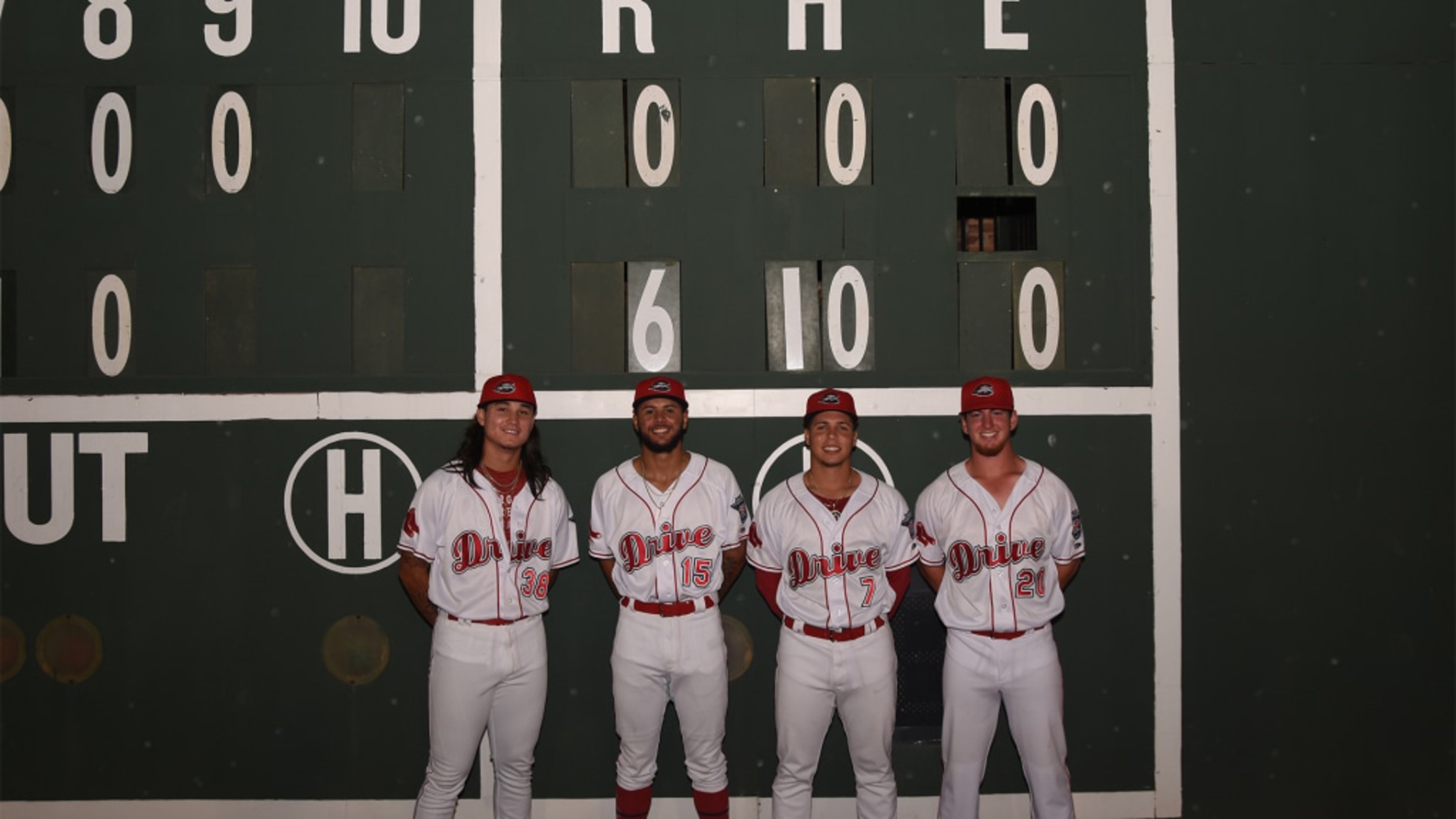 As first impressions go, Jeremy Wu-Yelland couldn't have asked for much more. Boston's first-year hurler struck out a career-high nine over five hitless innings and three High-A Greenville relievers finished off the historic 6-0 victory over Asheville at Fluor Field at the West End on Thursday night. Jose Espada, Oddanier
What a moment: Preserving history at Polar Park
WooSox president Dr. Charles Steinberg wants to tell team's story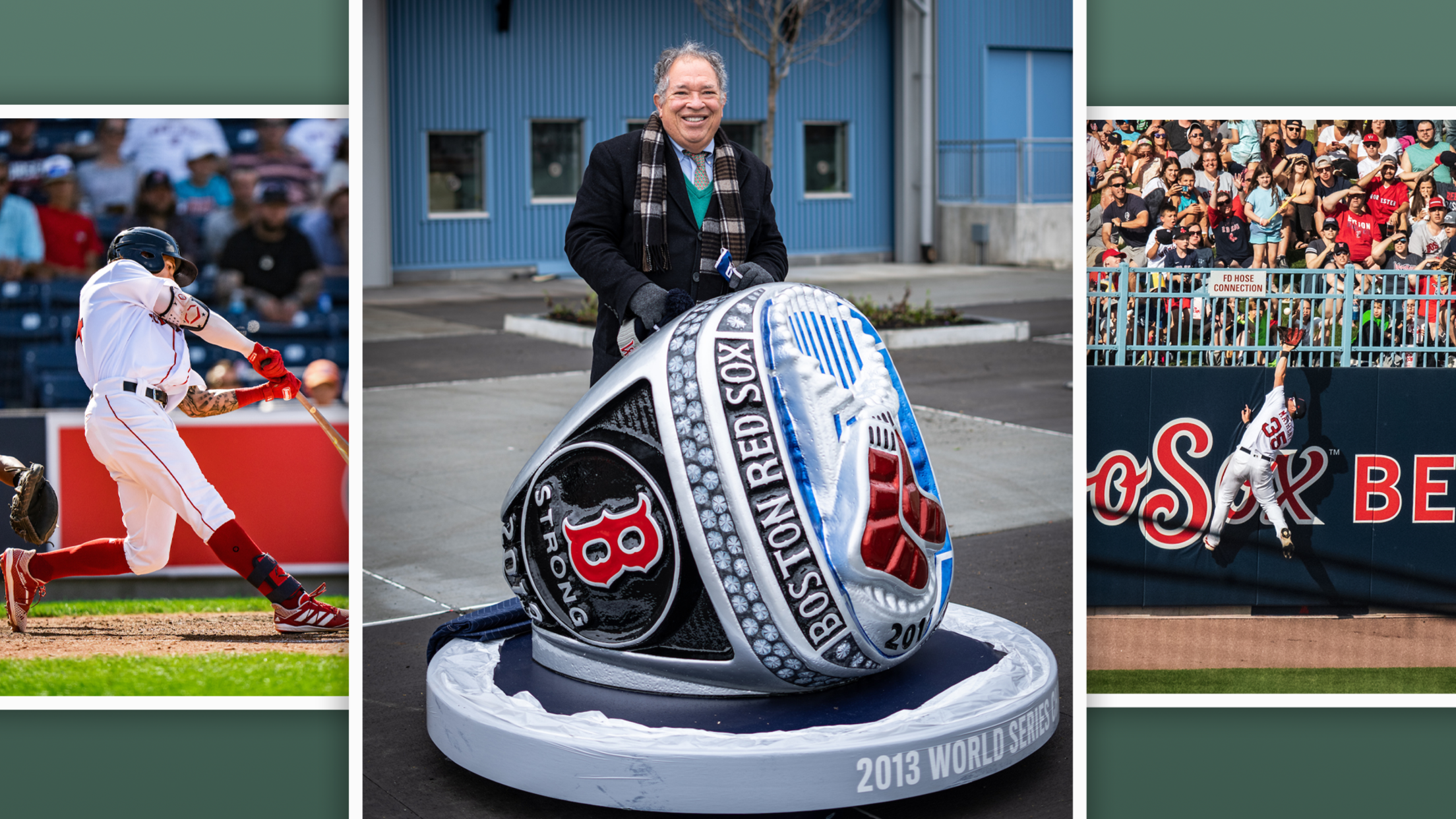 WORCESTER, Massachusetts -- It's Aug. 13, and the Worcester Red Sox are hosting the Syracuse Mets at their downtown home of Polar Park. The evening's ballgame has just begun, the first of a doubleheader, and soon, team president Dr. Charles Steinberg will step out of his office to watch it.
Koss powers Greenville with three-homer game
Resurgent Red Sox infield prospect accounts for all the offense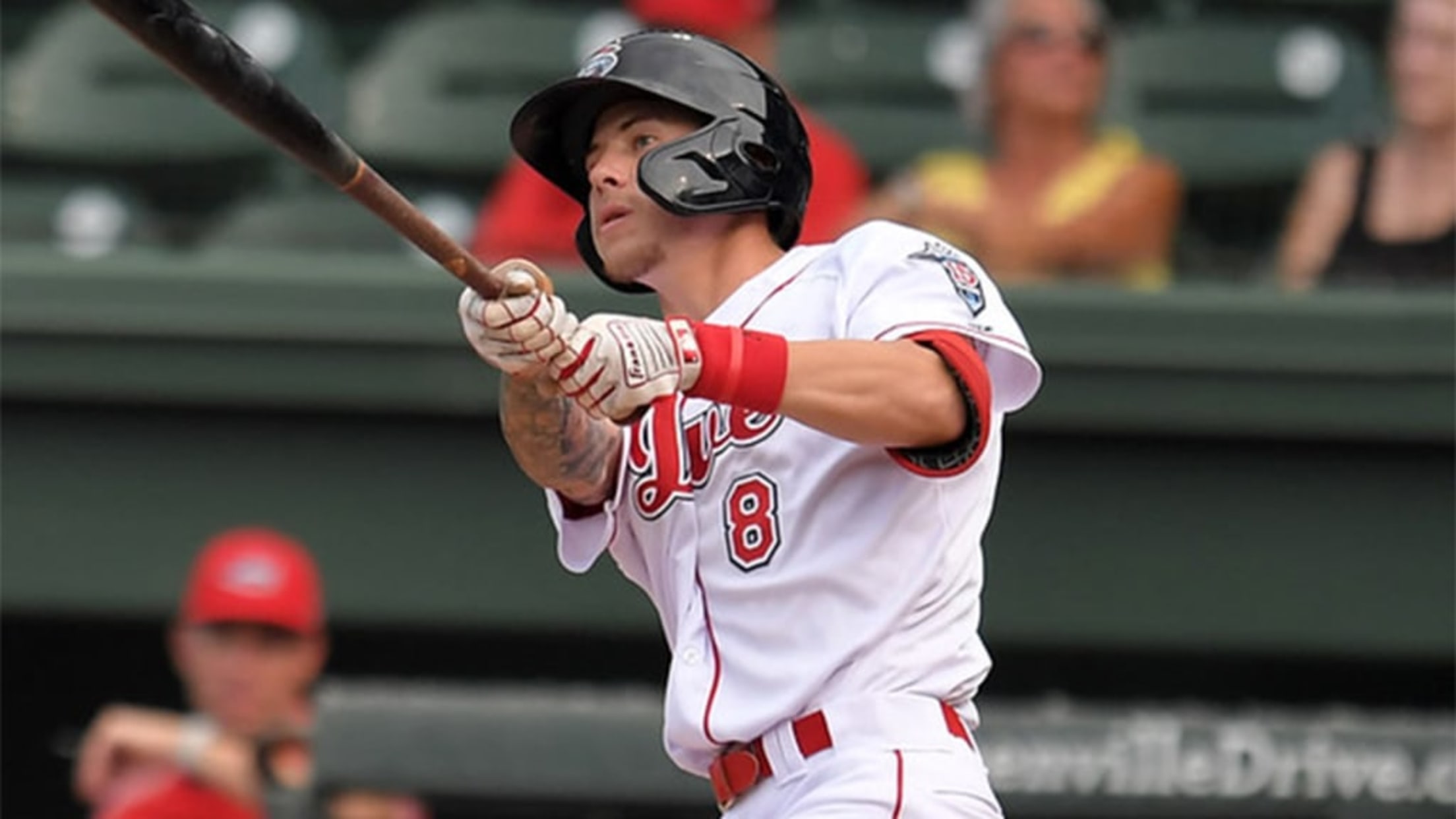 Christian Koss entered Thursday night with six homers for the season. He'll head into Friday with 50 percent more. The Boston infield prospect belted three long balls out of the leadoff spot, accounting for all his team's runs as High-A Greenville blanked visiting Rome, 4-0. "I think the big thing
Scouting report: Nick Yorke of the Red Sox
Boston's 2020 first-round pick has talent, confidence to match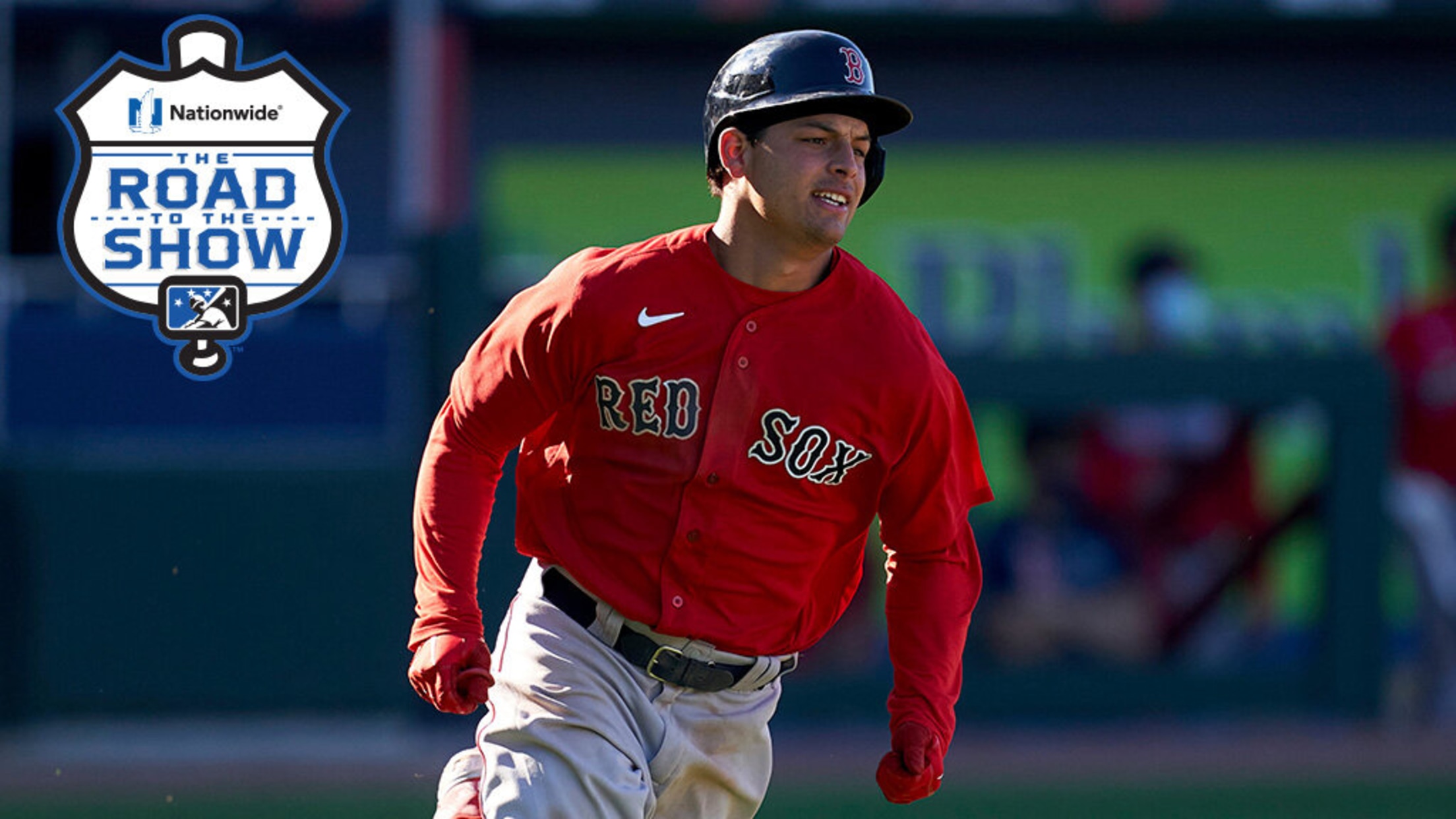 MiLB.com's Scouting Report series spotlights players who are just starting their professional careers, focusing on what the experts are projecting for these young phenoms. Here's a look at eighth-ranked Red Sox prospect Nick Yorke. For more player journeys on The Road to The Show, click here.