TinCaps, city of Fort Wayne honor AAGPBL club
Monument dedicated to female pro team Daisies unveiled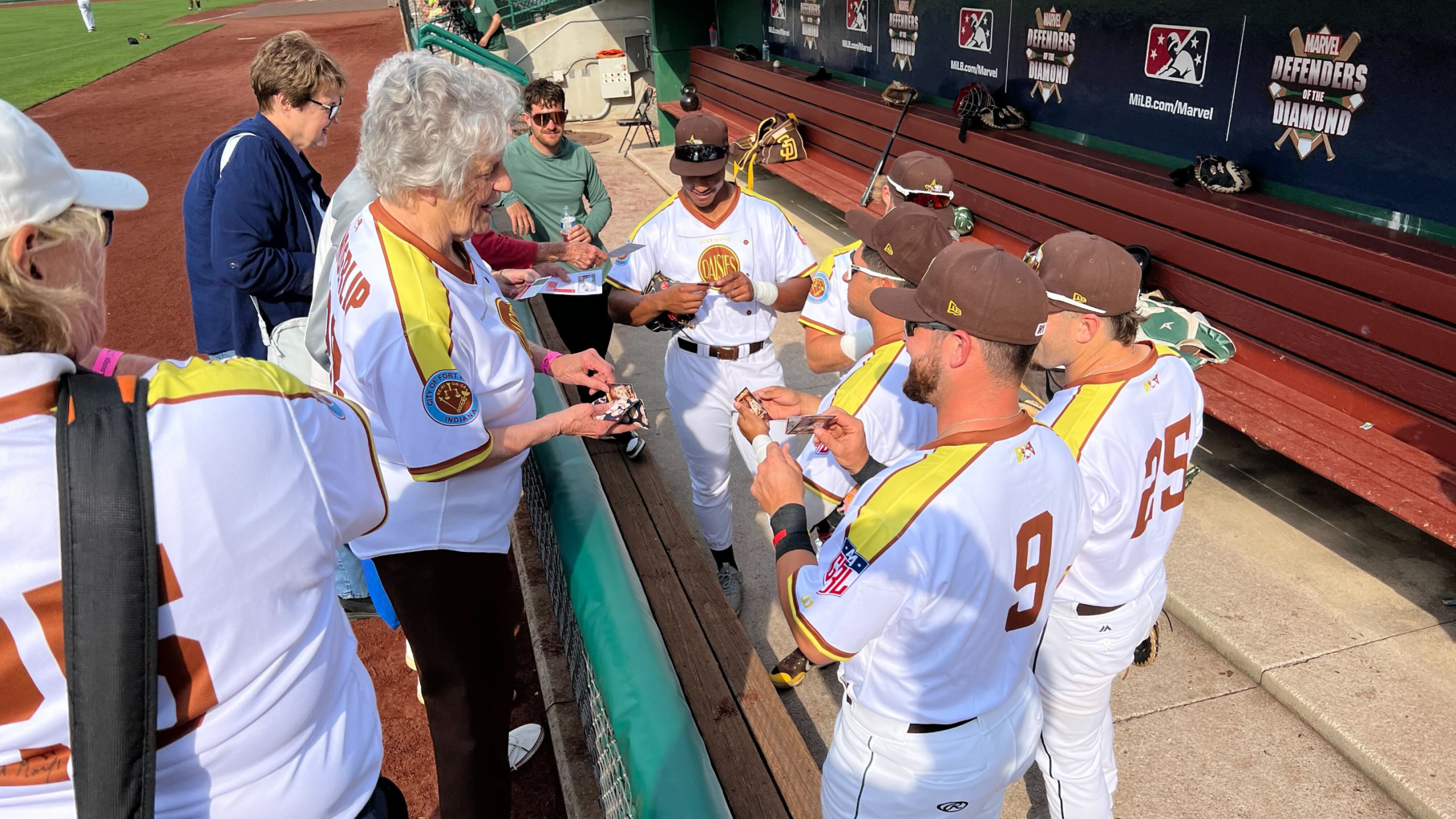 On a warm June night in northeast Indiana, Fort Wayne's Parkview Field was full of daisies. The Daisies of the All-American Girls Professional Baseball League, to be exact. The High-A TinCaps honored the city's AAGPBL team on Saturday, wearing replica jerseys and unveiling a monument dedicated to the club that
Teen sensation Salas lives up to billing in pro debut
Padres phenom doubles, singles and scores Storm's go-ahead run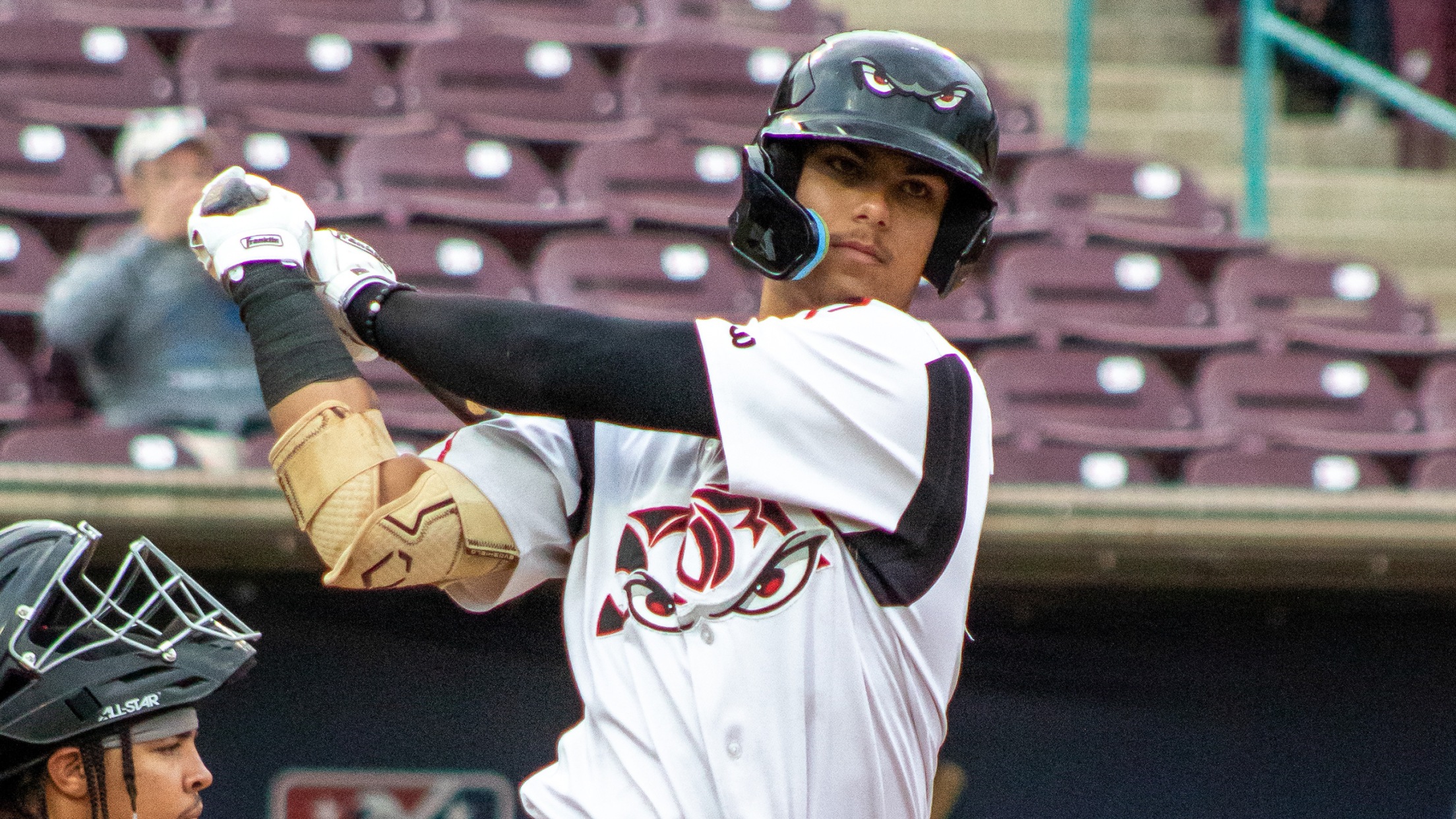 Ethan Salas doesn't even have a learner's permit yet, but the 16-year-old phenom already has a license to hit. The Padres' No. 3 prospect skipped over the Rookie-level Complex League entirely and was assigned to Single-A to begin his professional career. As if that wasn't impressive enough, Salas scored the
El Niño continues homer barrage in stint for El Paso
Padres' OF Tatis Jr. adds four more hits, two long balls at Triple-A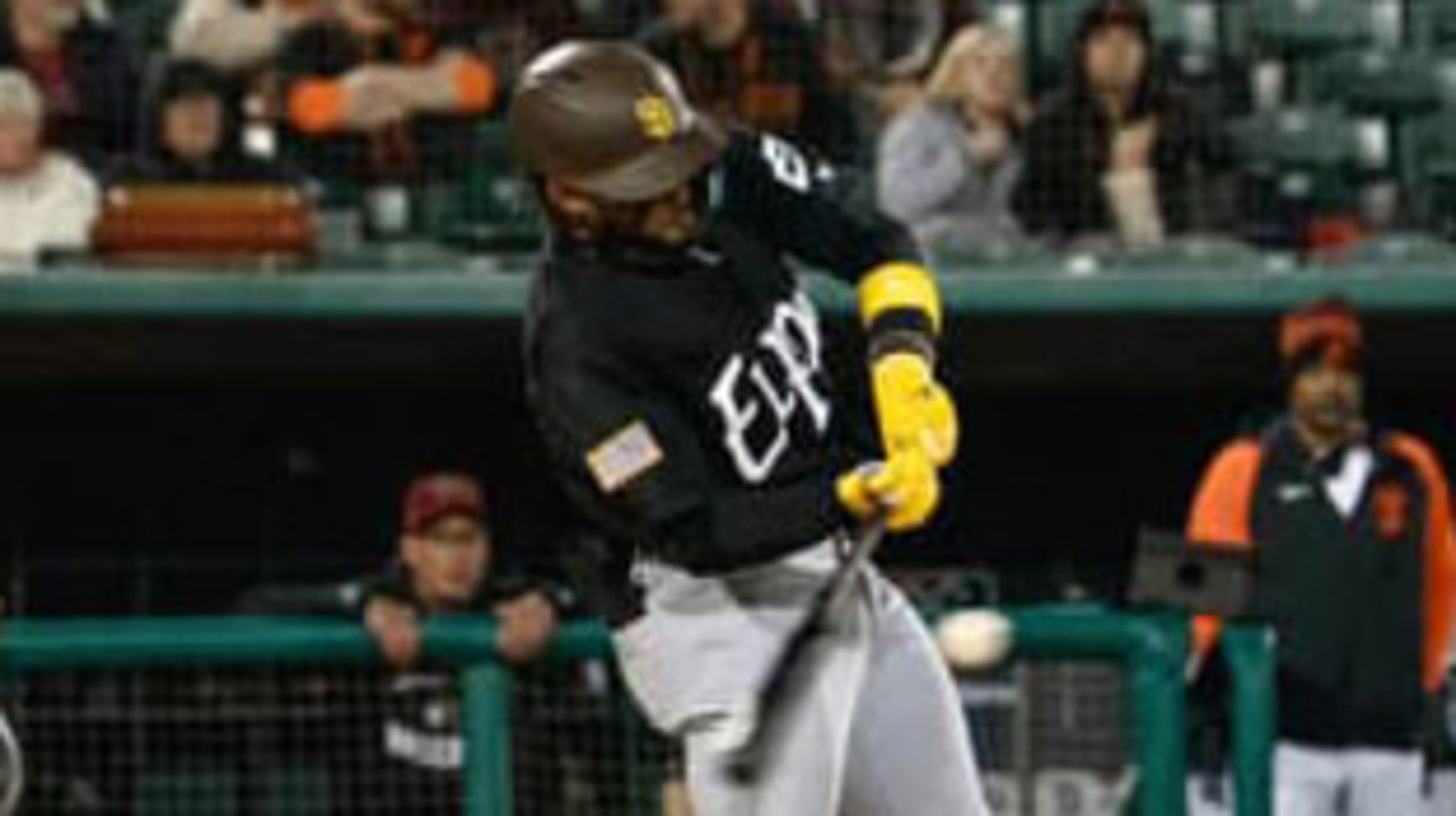 Fernando Tatis Jr.'s rehab assignment with Triple-A El Paso could not be going any better for the two-time Major League Silver Slugger. Already hitting .478 this season as he entered Saturday night's game against Triple-A Albuquerque, the Padres' 2021 All-Star couldn't be stopped yet again. Tatis wasted no time to
Tatis Jr. Ties Team Records in 19-6 Thursday Win
Padres star goes 5-for-6 with three home runs, double, eight RBIs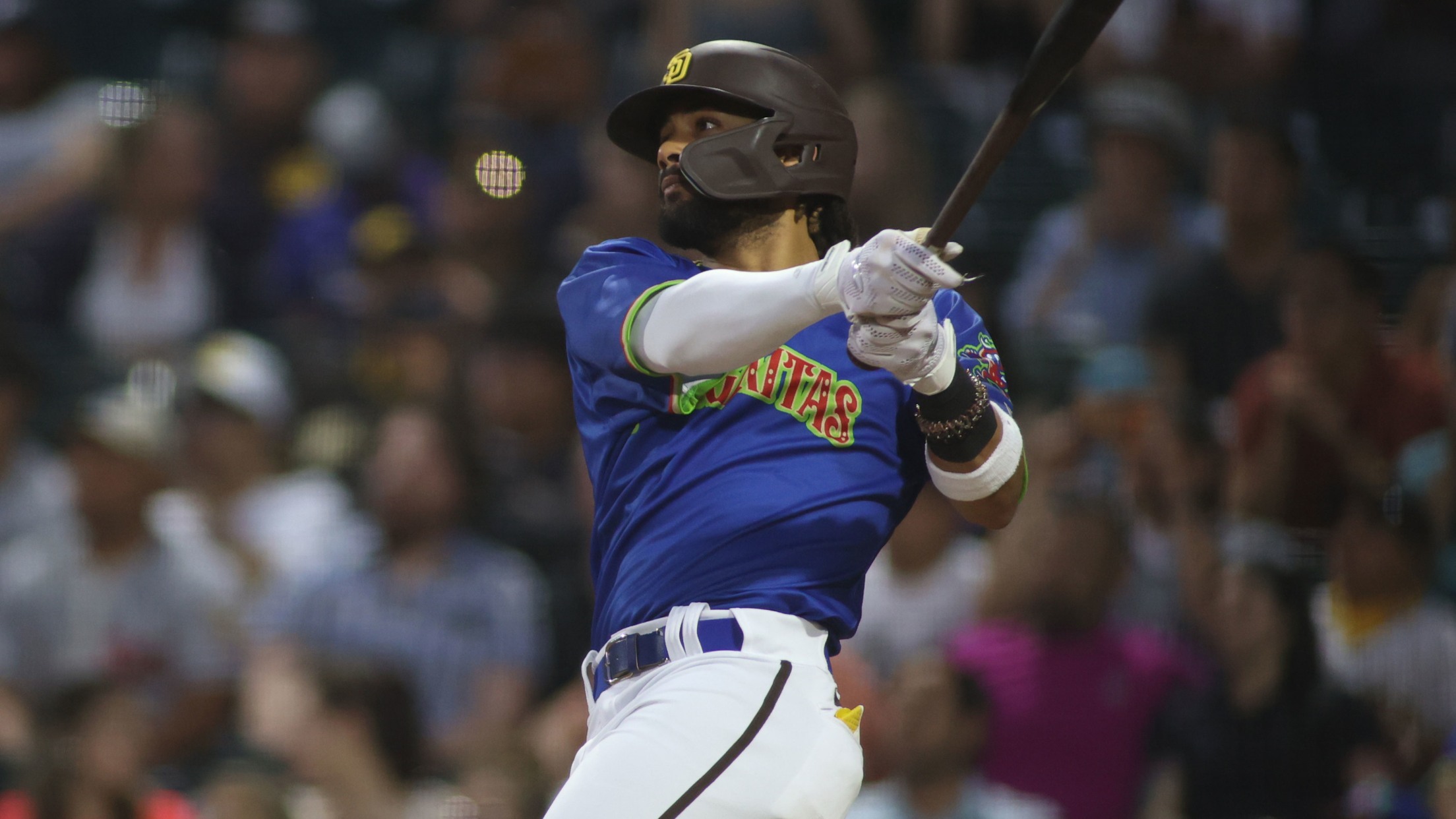 El Paso 19 Albuquerque 6 – Thursday WP: Groome (1-1) LP: Criswell (1-2) S: None Time: 2:35 Attn: 7,875 San Diego Padres outfielder Fernando Tatis Jr. went 5-for-6 with three home runs, a double and eight RBIs in his sixth MLB rehab game with the El Paso Chihuahuas Thursday night.
Tatis wallops three homers, plates eight for El Paso
Margaritas toast the matching of the club's single-game RBI record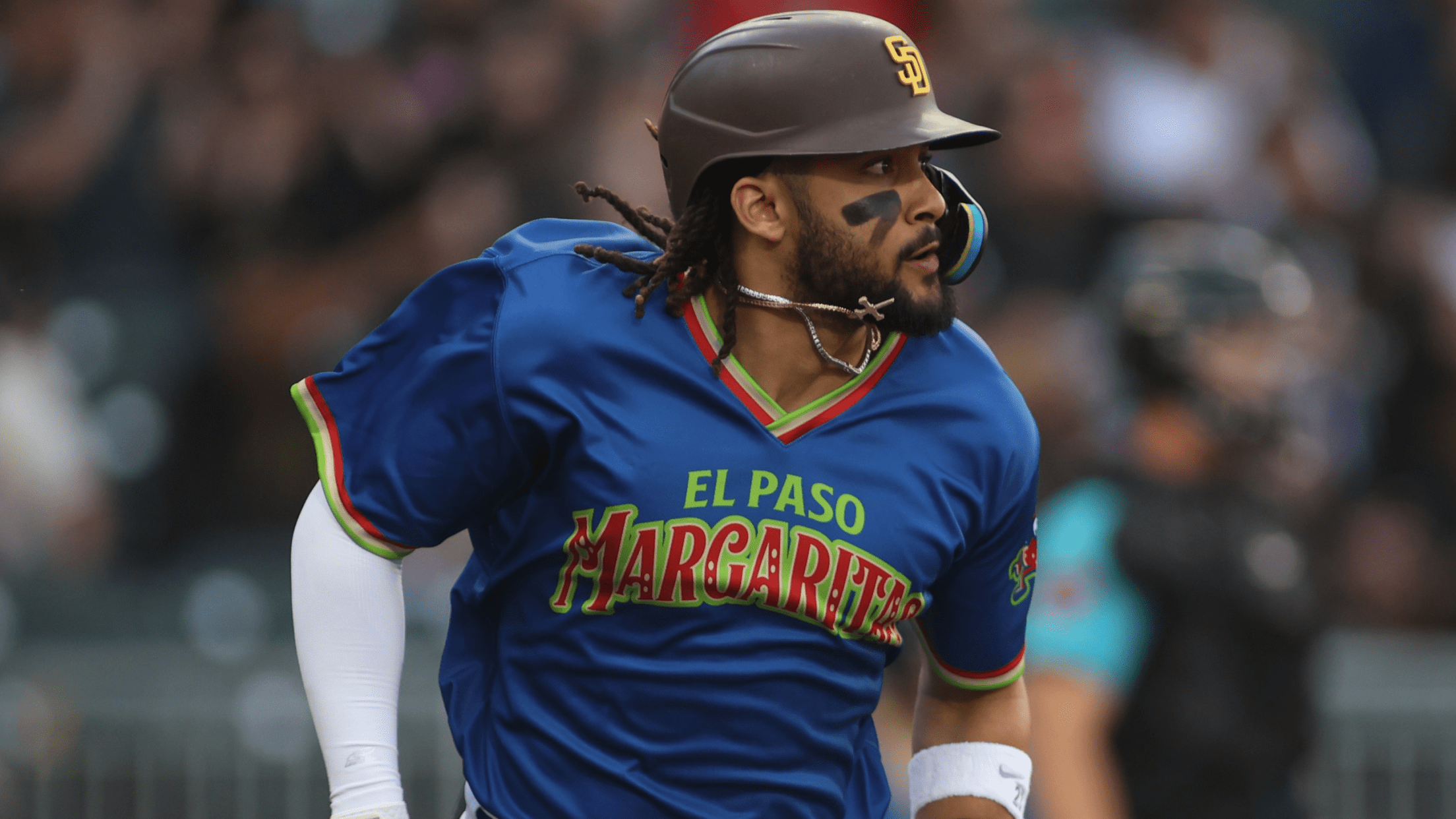 Fernando Tatis Jr. is a week away from rejoining the Padres in Arizona on April 20. He looks ready to go right now. The rehabbing San Diego star crushed a pair of 400-foot dingers as part of a three-homer night for Triple-A El Paso against Albuquerque, with the first one
Tatis hits RBI single in Chihuahuas' 10-8 win Tuesday
Kohlwey goes 3-for-4 with a double, home run and five RBIs in victory over Sacramento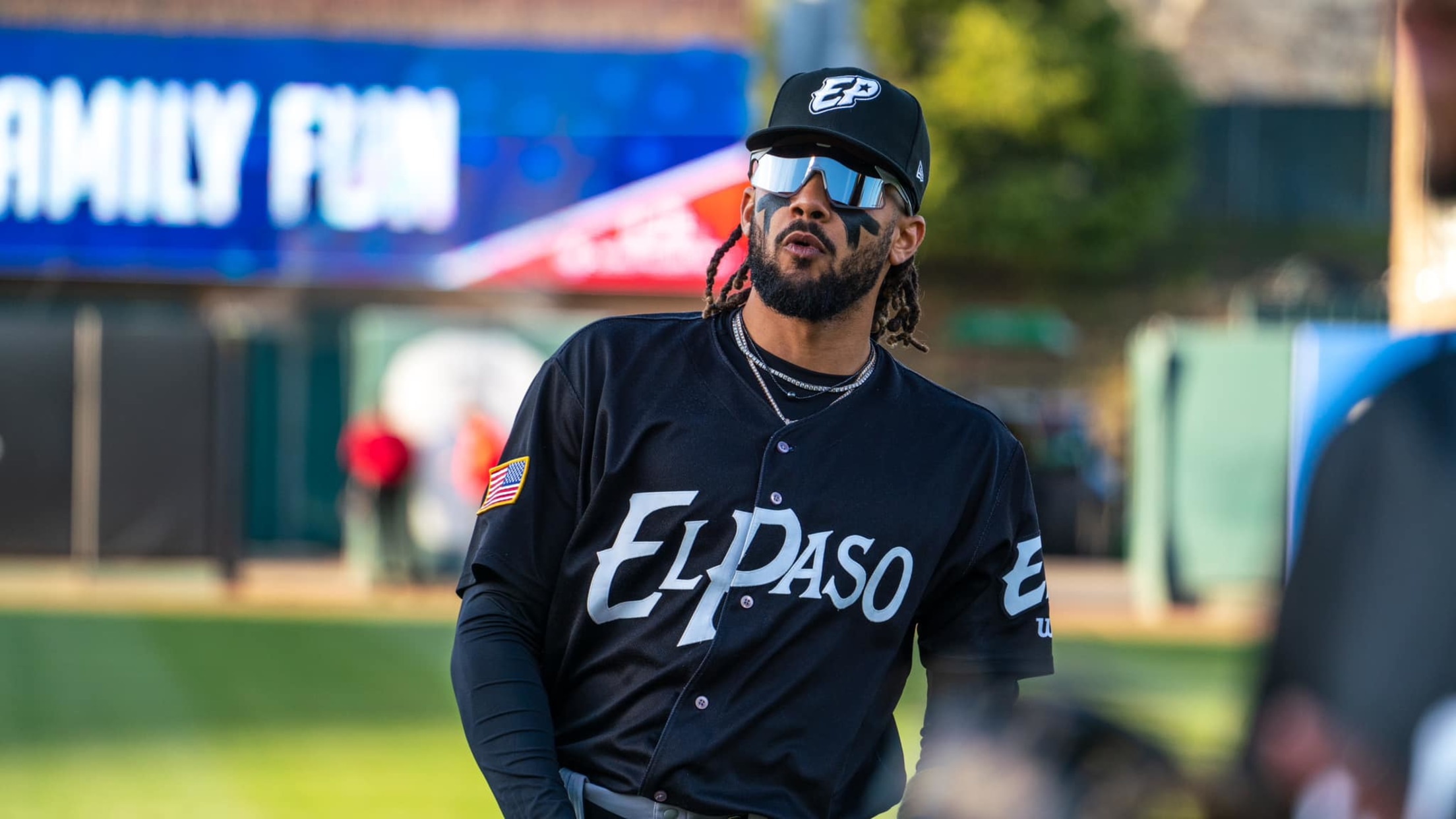 El Paso 10 Sacramento 8 – Tuesday WP: Hanhold (1-0) LP: Duron (0-1) S: Felipe (1) Time: 3:19 Attn: 9,548 The El Paso Chihuahuas scored five runs in the final three innings to come back and beat the Sacramento River Cats 10-8 Tuesday night at Sutter Health Park. It was
Merrill leads way in new-look Padres system
Despite trades, San Diego farm features exciting young talent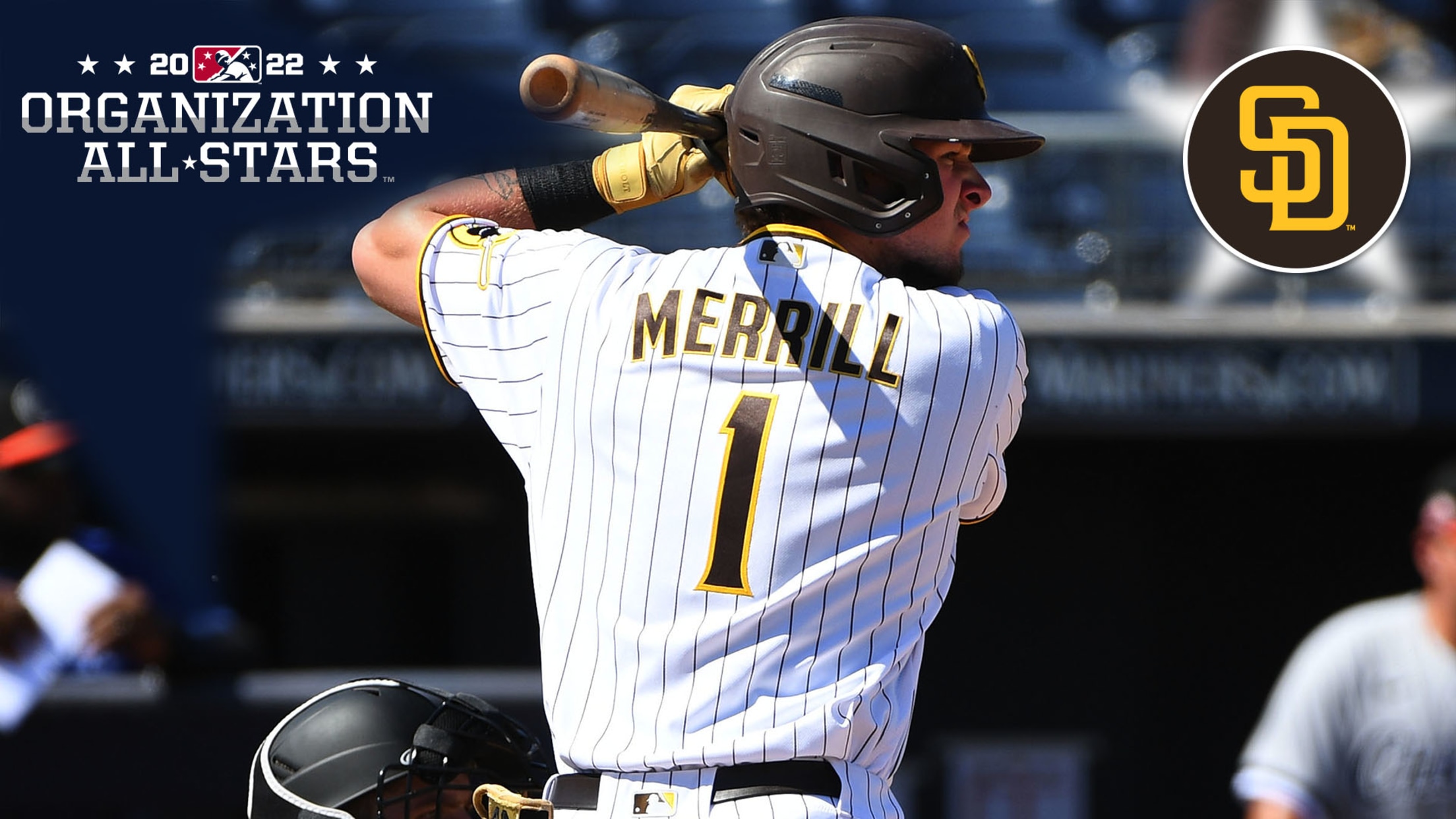 Each offseason, MiLB.com goes position by position across each organization and honors the players -- regardless of age or prospect status -- who had the best seasons in each farm system. Next up in our 2022 Organization All-Stars series are the San Diego Padres.
The Road to The Show™: Padres' Merrill
No. 83 overall prospect continues strong finish in AFL after injury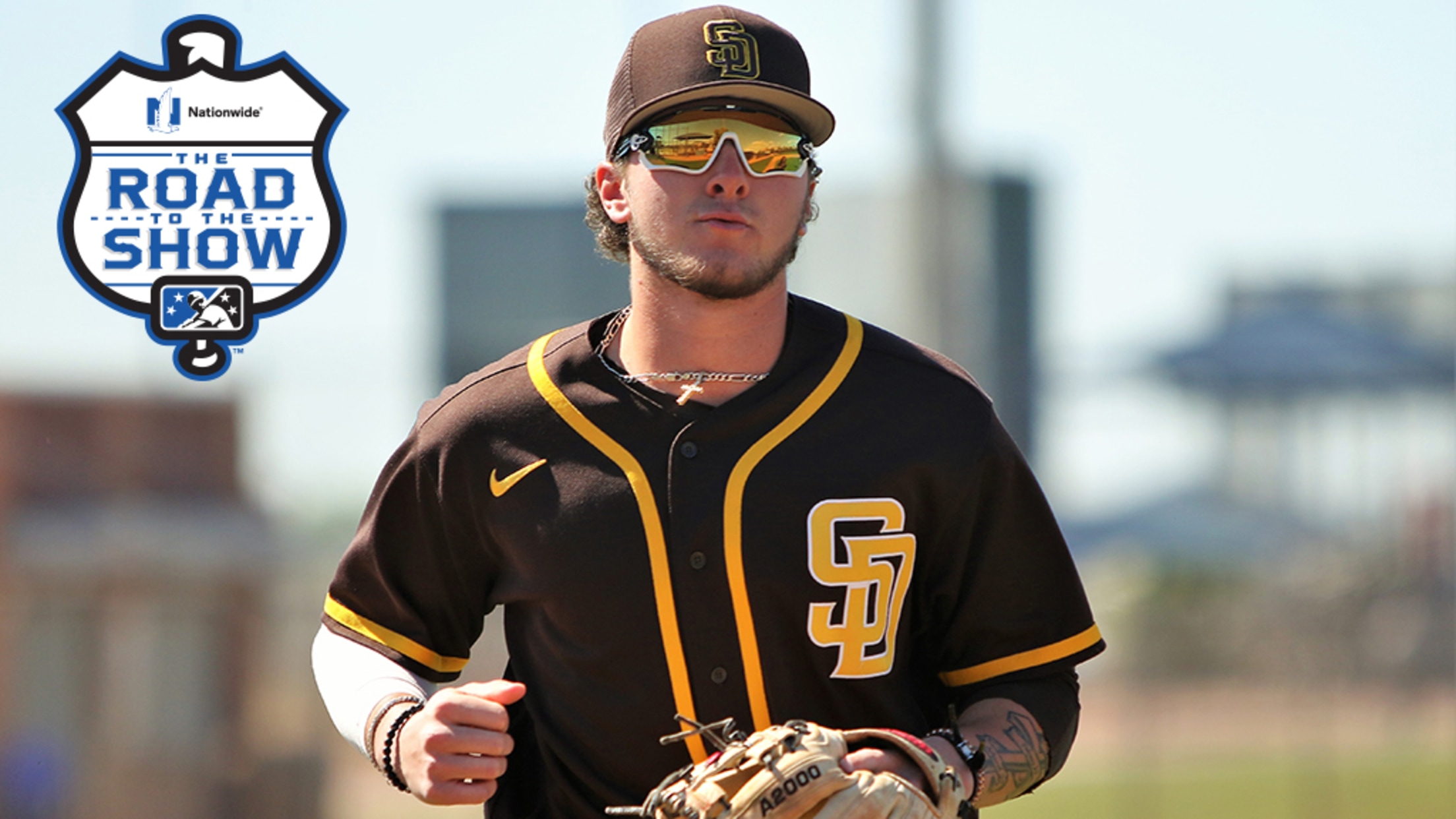 Each week, MiLB.com profiles an elite prospect by chronicling the steps he's taken toward achieving his Major League dream. Here's a look at top Padres prospect Jackson Merrill. For more stories about players on The Road to The Show, click here. Since this year's Trade Deadline, Jackson Merrill has done
Reno, El Paso facing off in PCL title game
Triple-A D-backs, Padres clubs find success through turnover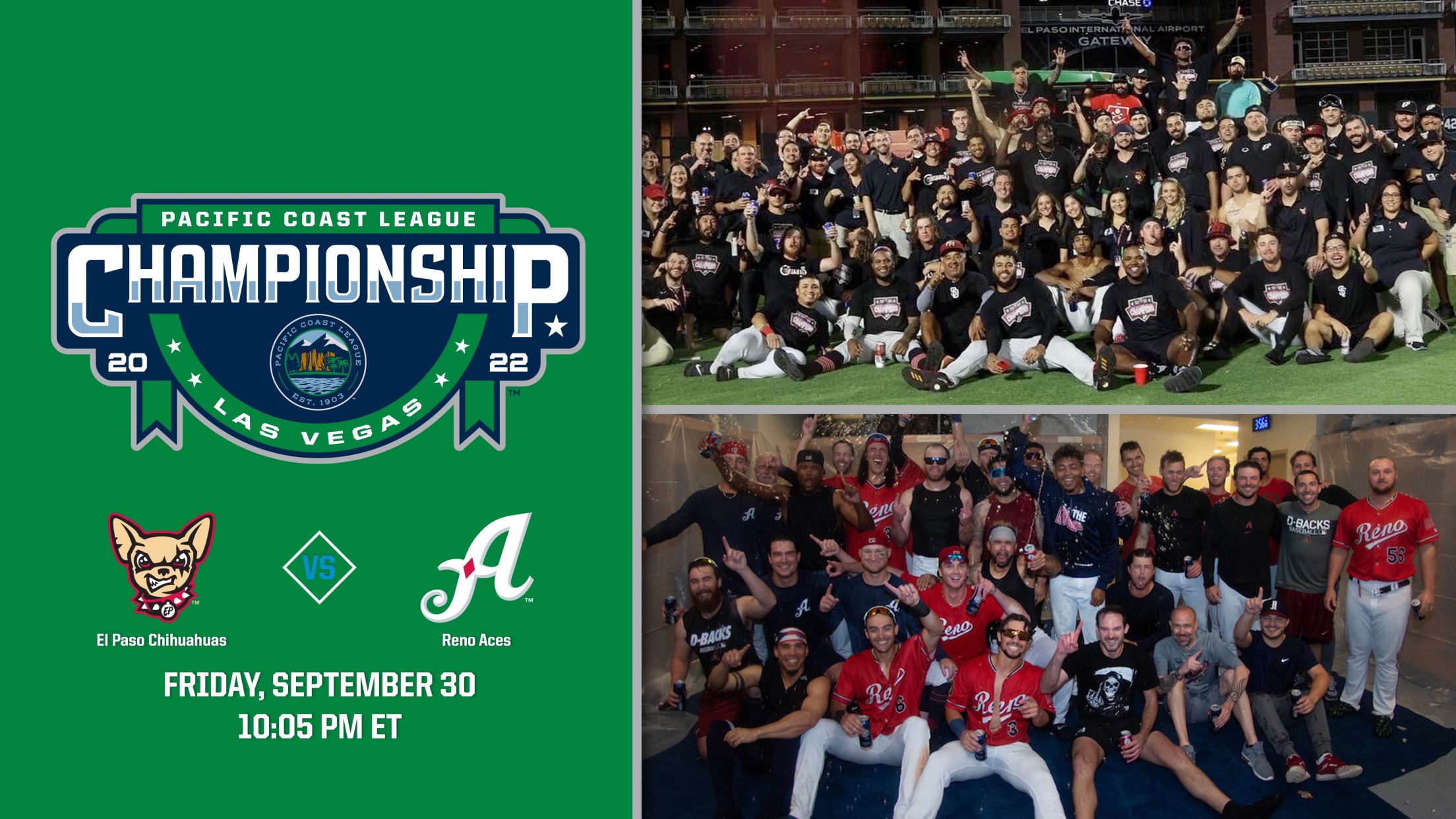 The only constant on a Triple-A roster is change. Players are sent up to and down from the Majors as well as promoted from lower levels. And through all the movement, it takes a special group to be able to consistently post W's, no matter the lineup that night. Padres
Storm blow through to take Cal League crown
Winning streak propels Lake Elsinore to first title since 2011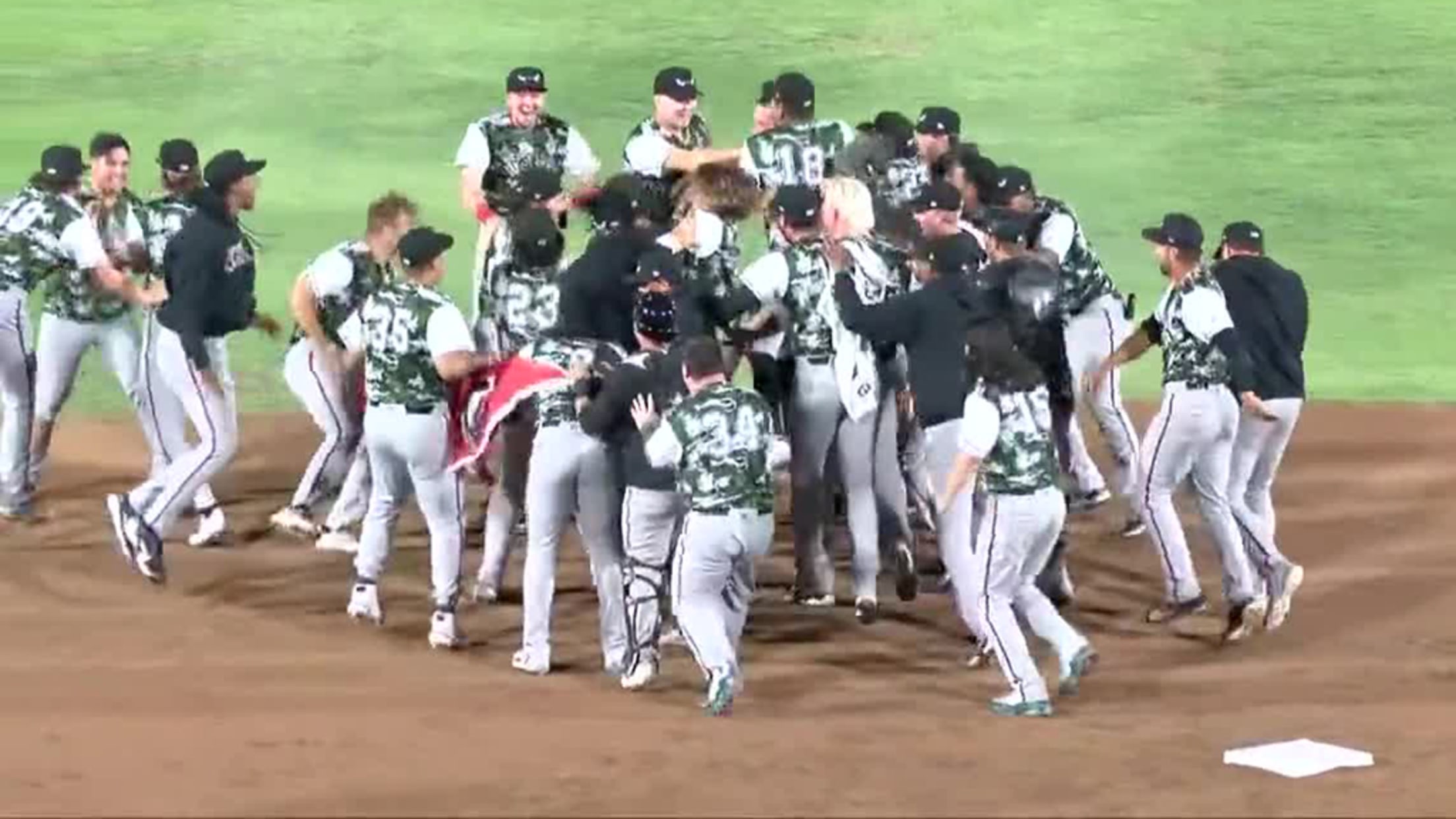 The winds started howling during the final week of the regular season, and only after claiming their first title in 11 years, did the Storm finally die down. Buoyed by a strong pitching performance from Victor Lizarraga and a knack for the clutch hit, Single-A Lake Elsinore held off Fresno,
Colossals of clout: Hilliard, Dixon flex muscles
Padres, Rockies sluggers combine for two mammoth homers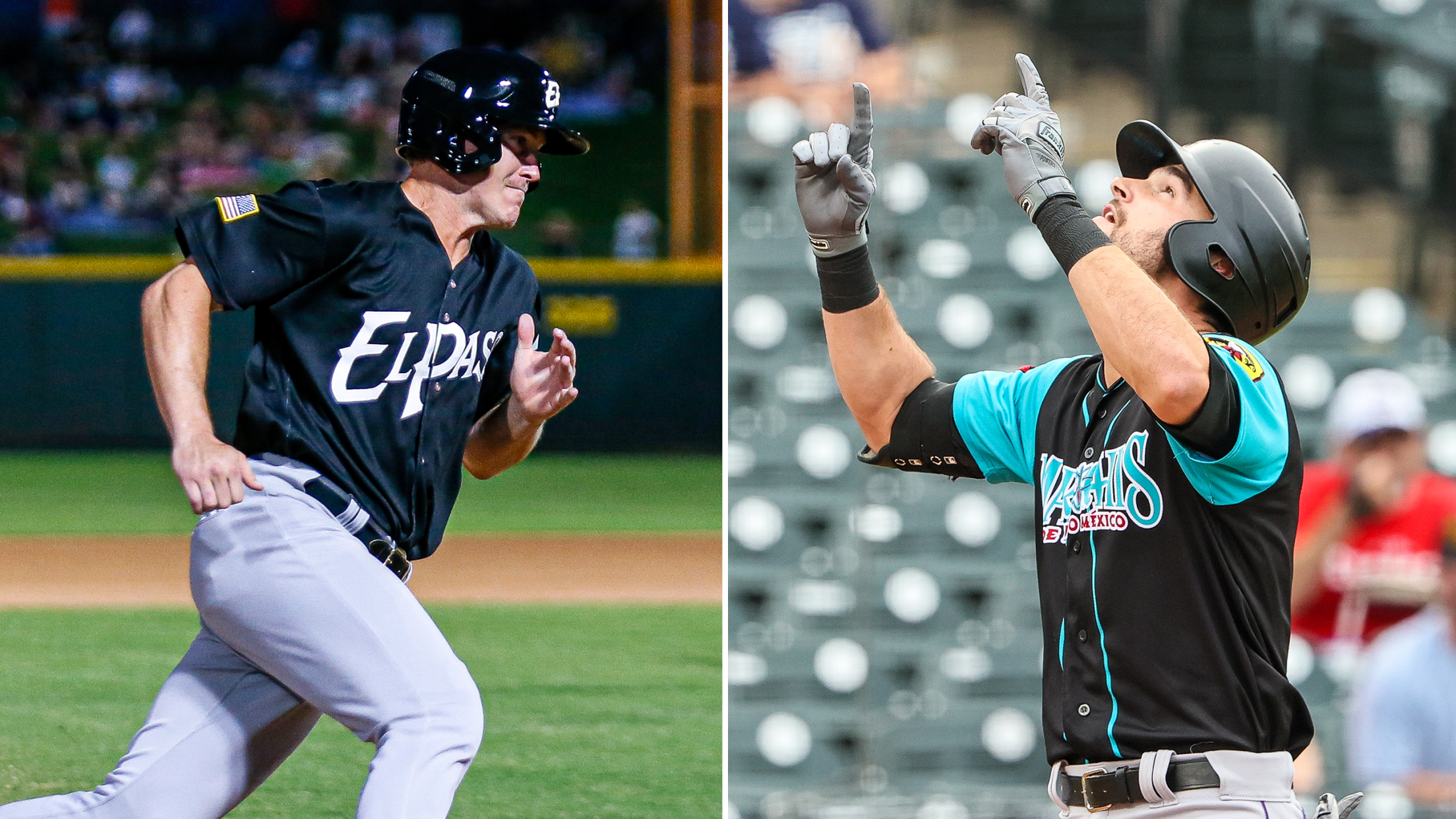 It was a night that Babe Ruth would have been proud of. The duo of Sam Hilliard and Brandon Dixon gave the fans at Isotopes Park plenty to cheer about, slugging a pair of homers that traveled a combined 958 feet. However, it was visiting Triple-A El Paso, buoyed by
Prospect Q&A: Padres shortstop Merrill
No. 88 prospect discusses return from injuries, wild Deadline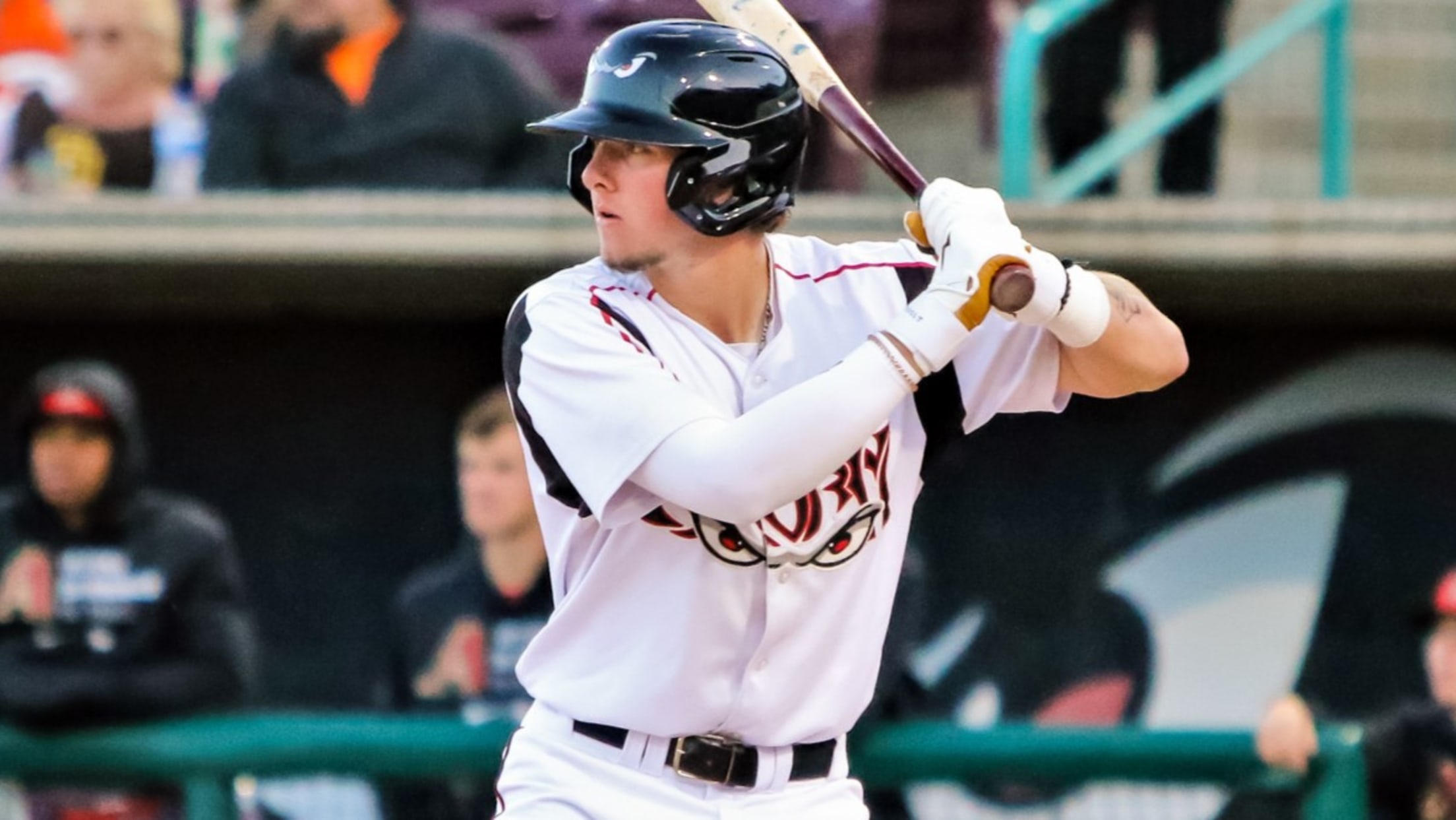 In many ways, Jackson Merrill is something of a last man standing in what was once a loaded Padres' farm system. San Diego managed to hold on to MLB Pipeline's No. 88 overall prospect after a very busy, and potentially franchise-altering, Trade Deadline.
Dixon plates nine during second career cycle
Padres infielder homers in fourth straight during feat for Missions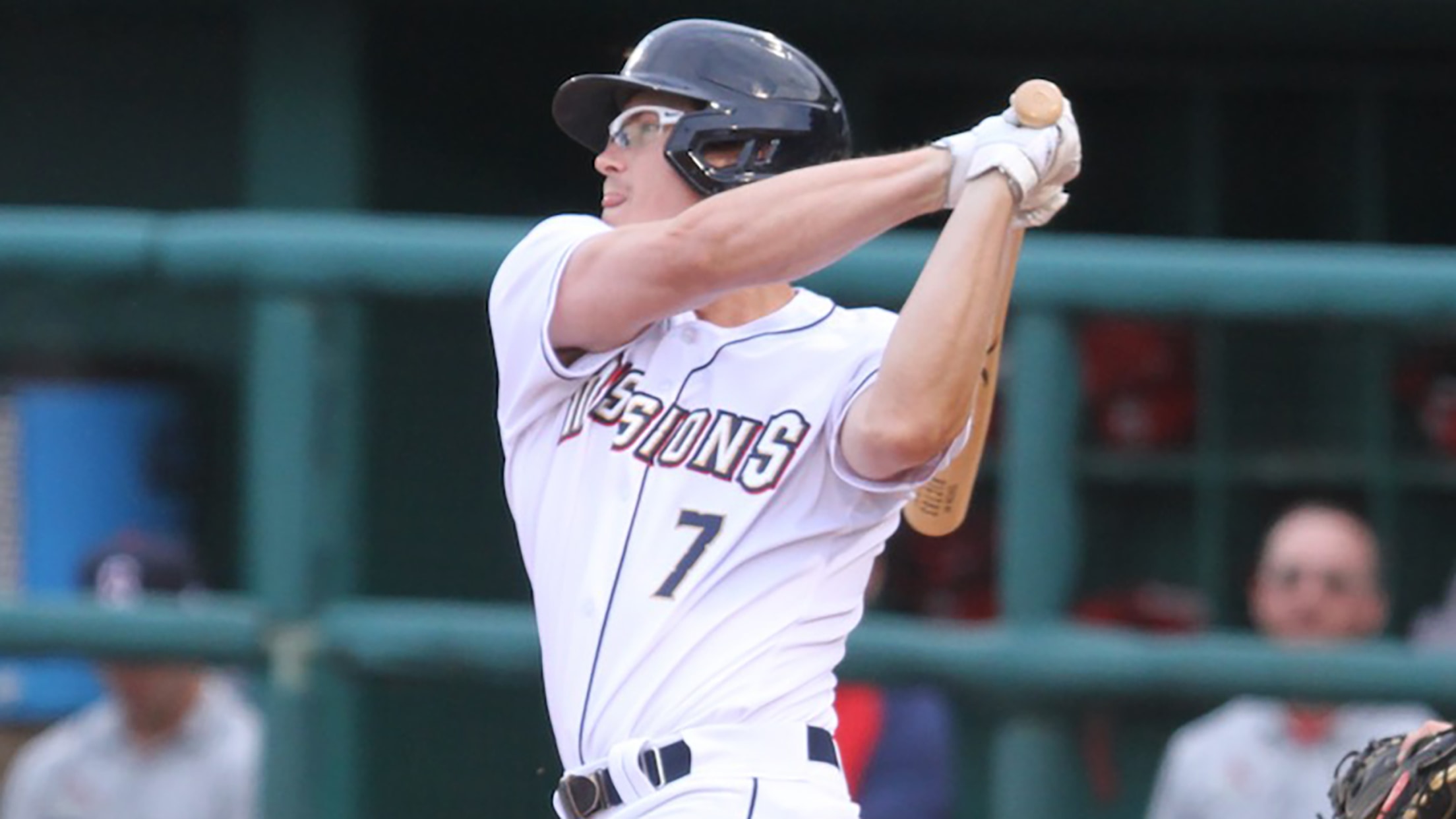 Go ahead and feel free to file this under, "Things you probably won't ever see again." Brandon Dixon didn't just hit for the cycle for the second time in his career Wednesday. The Padres farmhand needed just five innings to complete the milestone while homering in his fourth straight game.
Kohlwey corrals cycle that eluded him in June
Padres outfield prospect's triple seals Chihuahuas' fourth cycle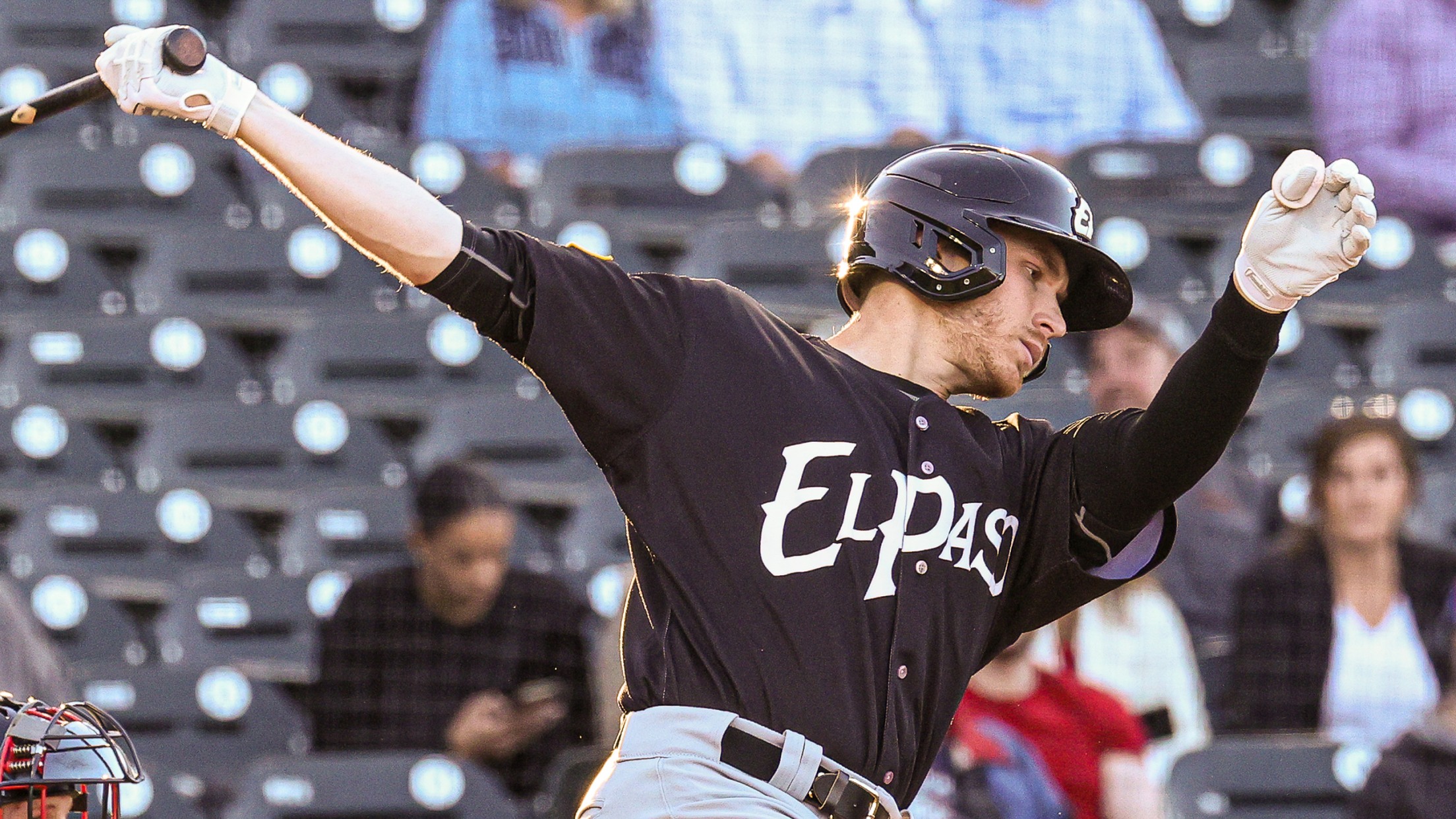 After falling short of the cycle on June 29 against Triple-A Oklahoma City, Taylor Kohlwey made sure to finish the job this time. In Triple-A El Paso's win over Oklahoma City a couple months ago, the 2016 21st-round selection finished 4-for-5 with a homer, two doubles and a single, along
'I love the Lake Elsinore Storm': Mayor calls no-hitter
Hawkins, Mundo produce first no-no in Storm history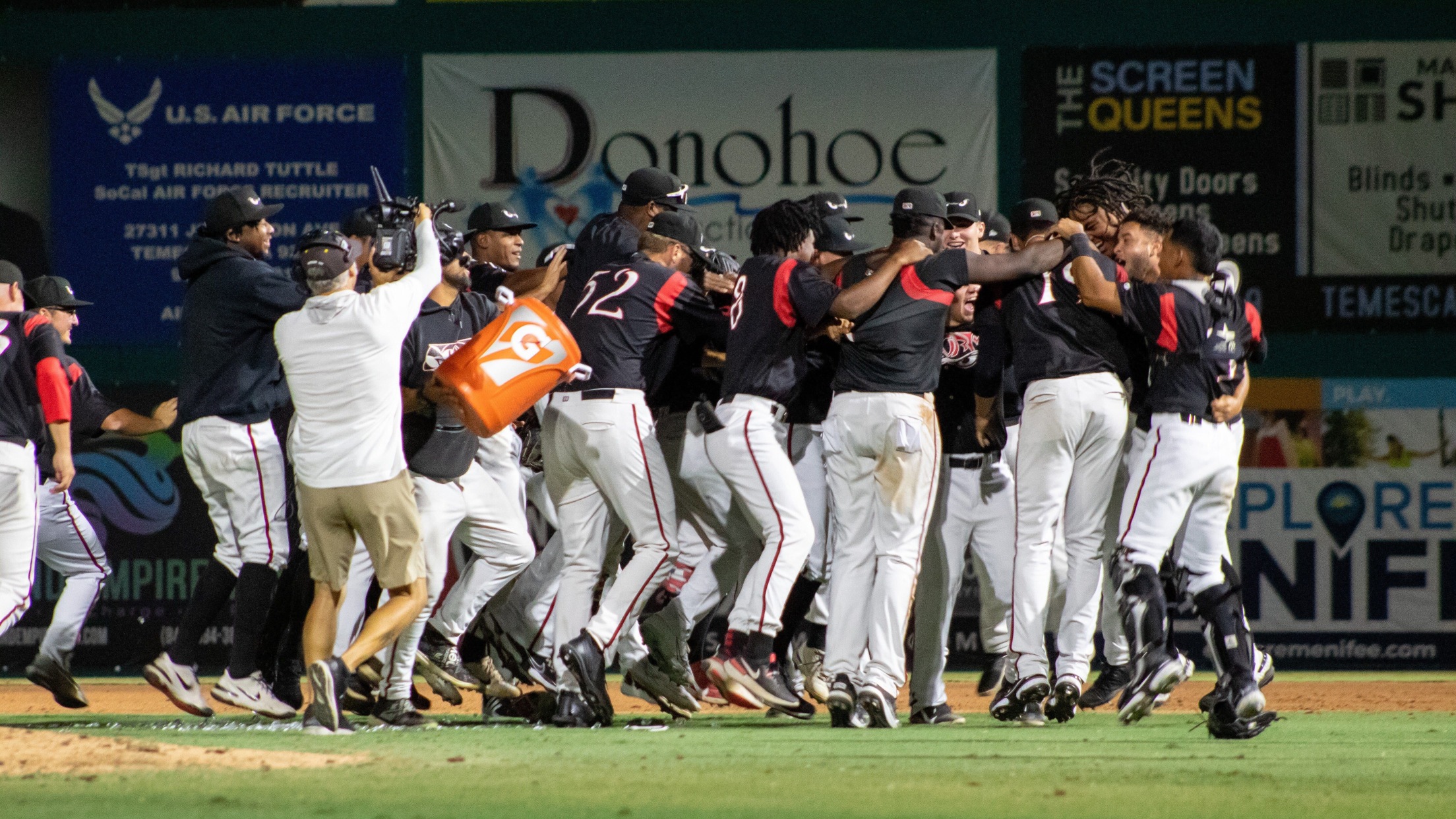 It took the San Diego Padres over 50 years and over 8,000 games to throw their first no-hitter. For the broadcaster of one of their Minor League affiliates, he witnessed the milestone in Game 1. Tim Sheridan isn't the usual broadcaster for the Single-A Lake Elsinore Storm. He's actually the
Presenting top plays by position from the first half
DeLuzio, Abrams, Duzenack made the most of their spot on the field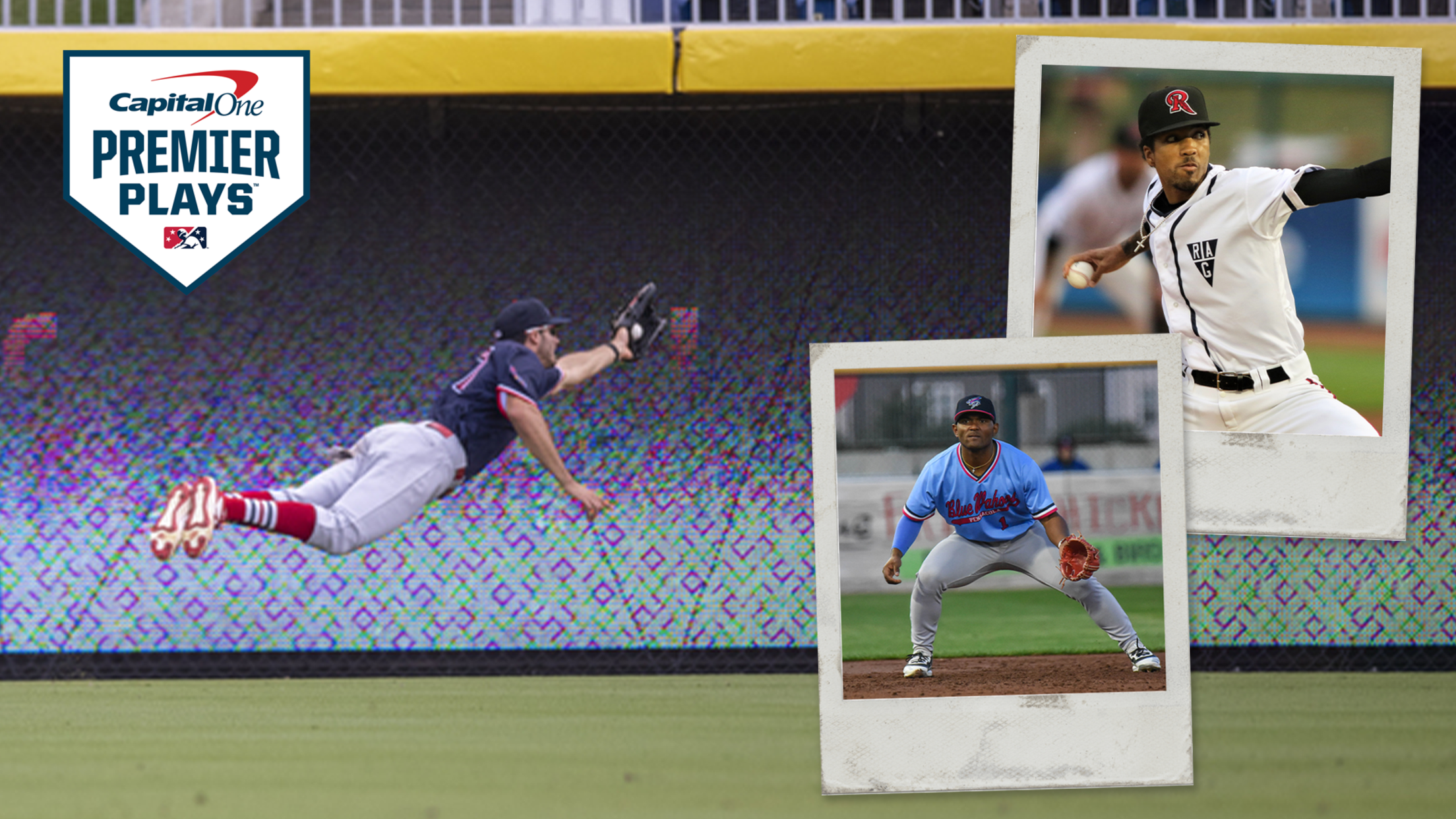 Throughout the first half of the Minor League season, fans were treated to some remarkable, jaw-dropping, eye-popping and show-stopping displays of defensive excellence. We've broken down the best of the best in our weekly Top 10 countdown, and brought fans into the conversation with our voting for Plays of the
Missions pitch in to support Uvalde community
Game-worn high school jerseys auctioned for families of tragedy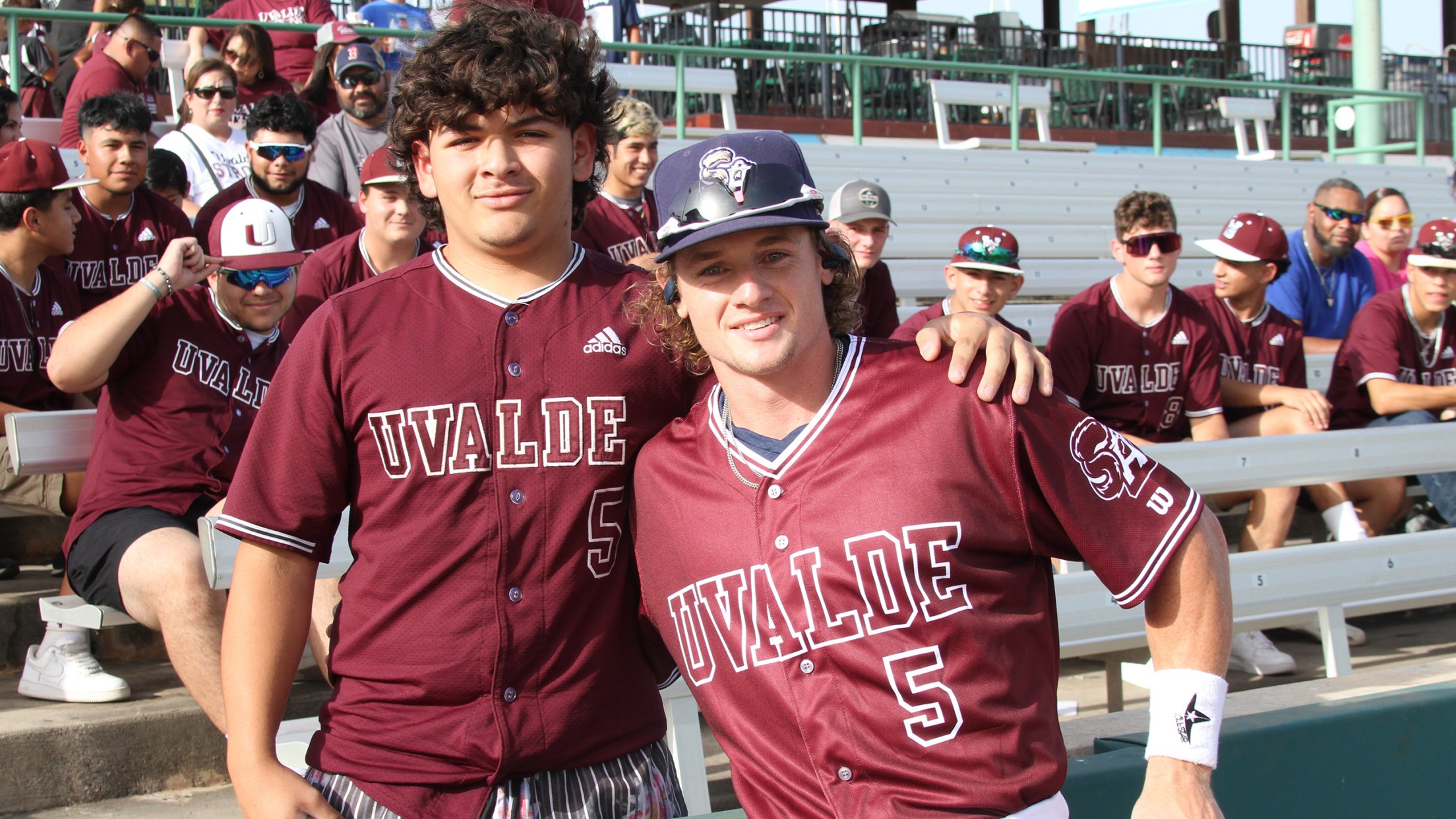 Last month's shooting at Robb Elementary School in Uvalde, Texas, that took the lives of 19 students and two teachers shook the United States to its core. Yet a byproduct of evil inevitably leads to an outpouring of love, support and kindness -- all needed to begin the healing. Sports,
Abrams Collects Five Hits in 13-3 Saturday Win
Canó hits RBI single in first game with the Chihuahuas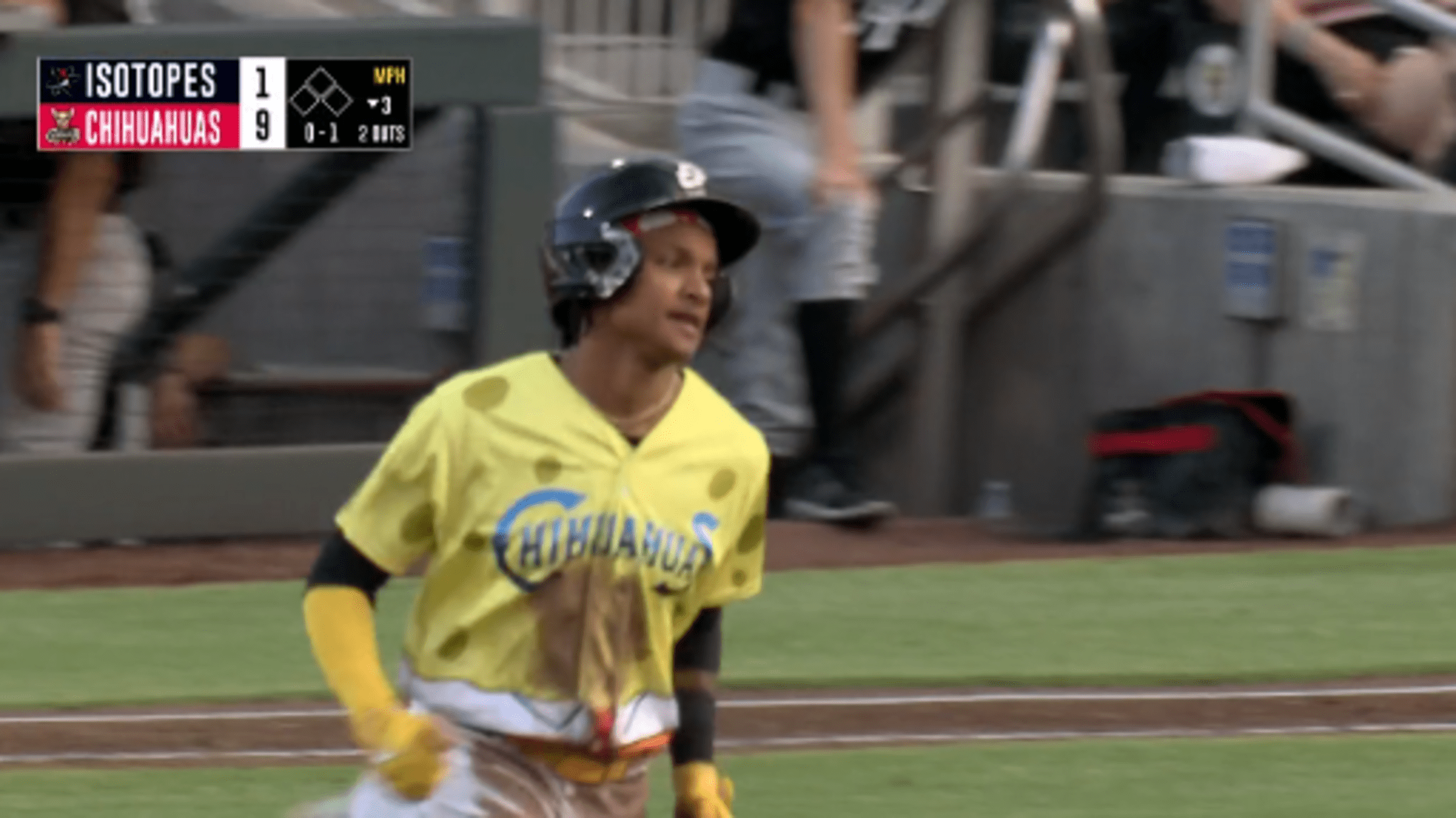 El Paso 13, Albuquerque 3 – Saturday WP: Leasher (2-3) LP: Ureña (0-1) Time: 2:34 Attn: 8,344 The El Paso Chihuahuas scored 10 runs in the first three innings Saturday and beat the Albuquerque Isotopes 13-3. The Chihuahuas have won four straight games, eight of their last 11 games and
Missions notch second no-no in less than a week
Lillie, Baez, Hernandez, Fox combine for feat against RockHounds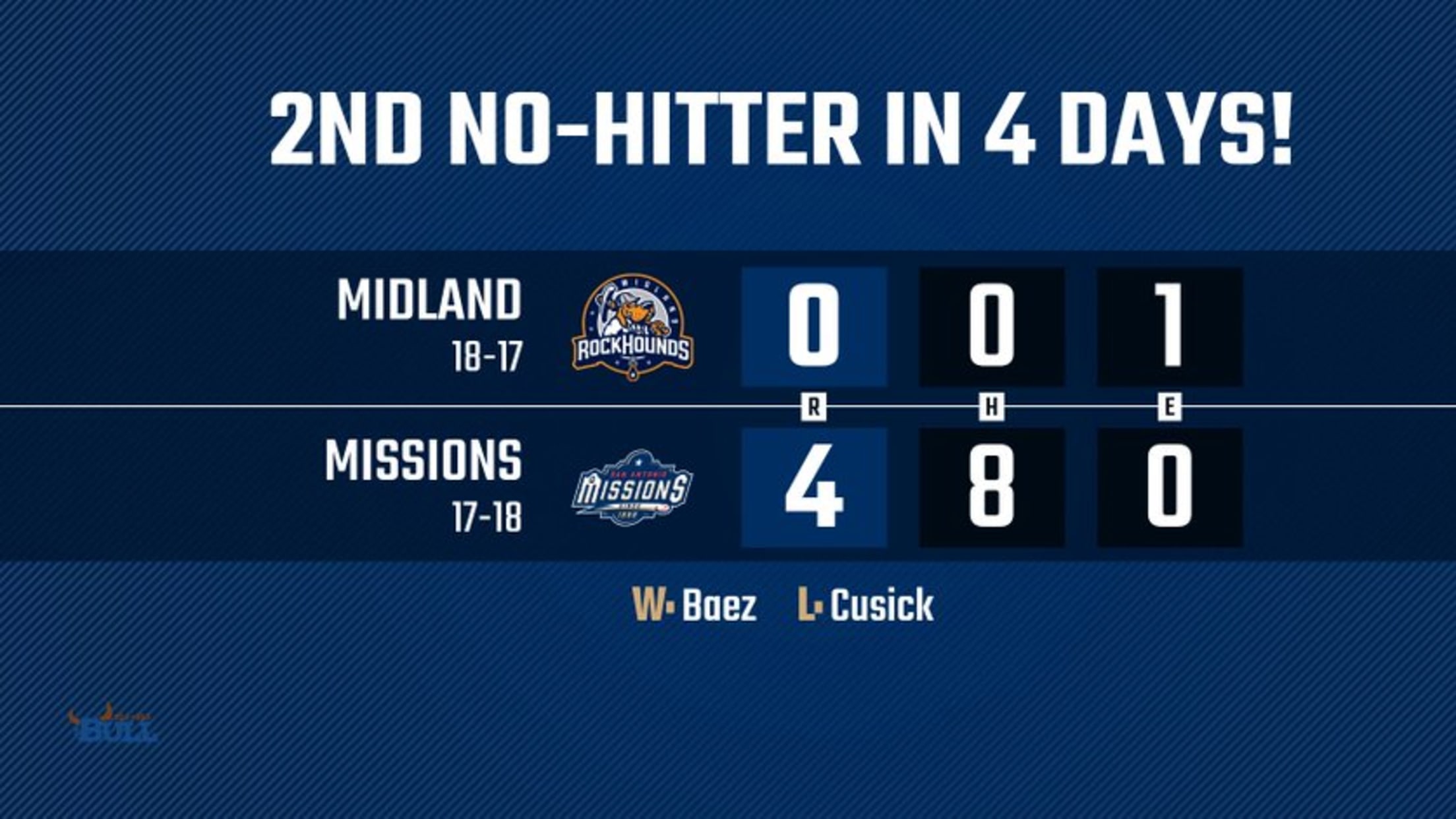 As the great Yogi Berra said, "It's like déjà vu all over again." And for the Missions, it certainly feels that way. For the second time in three games, Double-A San Antonio had four pitchers combine on a no-hitter. Ryan Lillie, Michel Baez, Osvaldo Hernandez and Mason Fox delivered the
Hassell, Mears shine in San Diego system
Slugging outfielders gave Padres lift at lower levels in 2021
Each offseason, MiLB.com goes position by position across each system and honors the players -- regardless of age or prospect status -- who had the best seasons in their organization. Click here to locate your favorite club. There were high hopes for the Padres system in 2021 on the strength
Scouting report: Padres' Robert Hassell III
Last year's eighth overall pick gifted with talent, plate awareness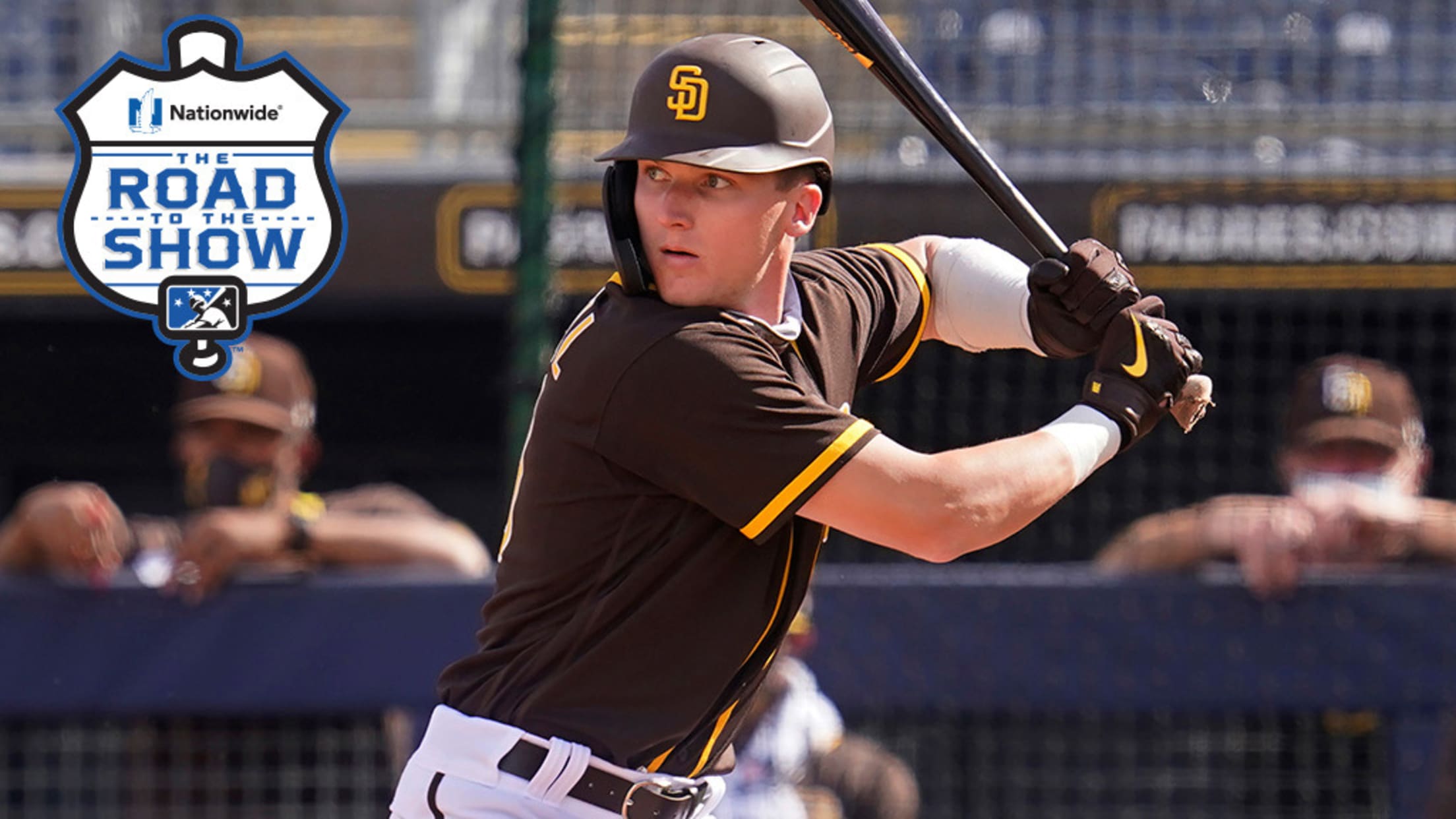 MiLB.com's Scouting Report series spotlights players who are just starting their professional careers, focusing on what the experts are projecting for these young phenoms. Here's a look at fourth-ranked Padres prospect Robert Hassell III. For more player journeys on The Road to The Show, click here. It wasn't a matter
Toolshed: Spring Training camps to watch
Ten groups worth following as top prospects showcase talents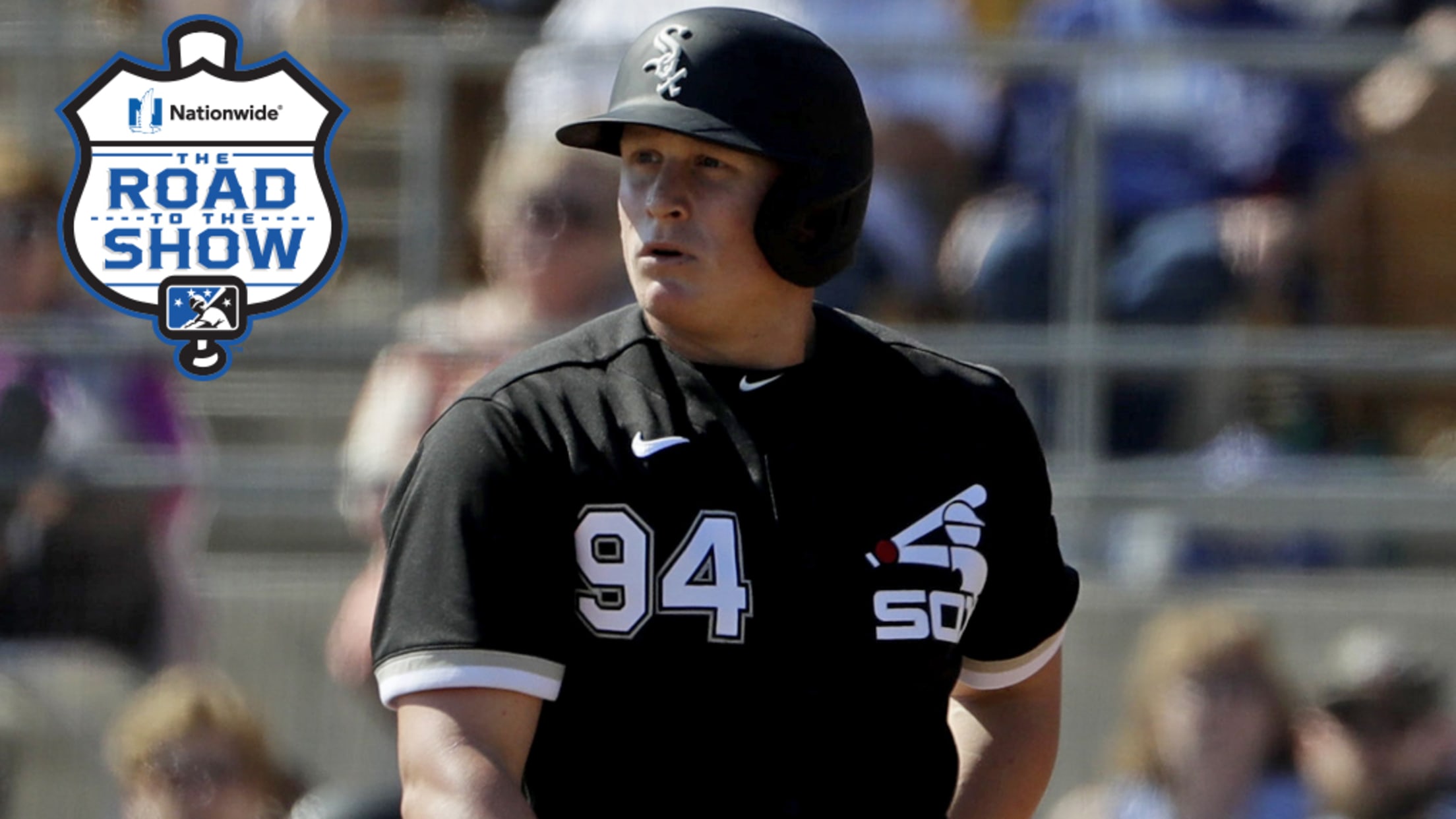 Pitchers and catchers have been in Arizona and Florida a while. Position players have officially joined them in earnest. Look around you. It's decidedly spring. To celebrate the official opening of Spring Training and return of full-squad workouts, Toolshed presents 10 camps across the Cactus and Grapefruit Leagues that prospect
2021 Prospect Projections: NL West rookies
How D-backs, Rox, Dodgers, Padres, Giants prospects stack up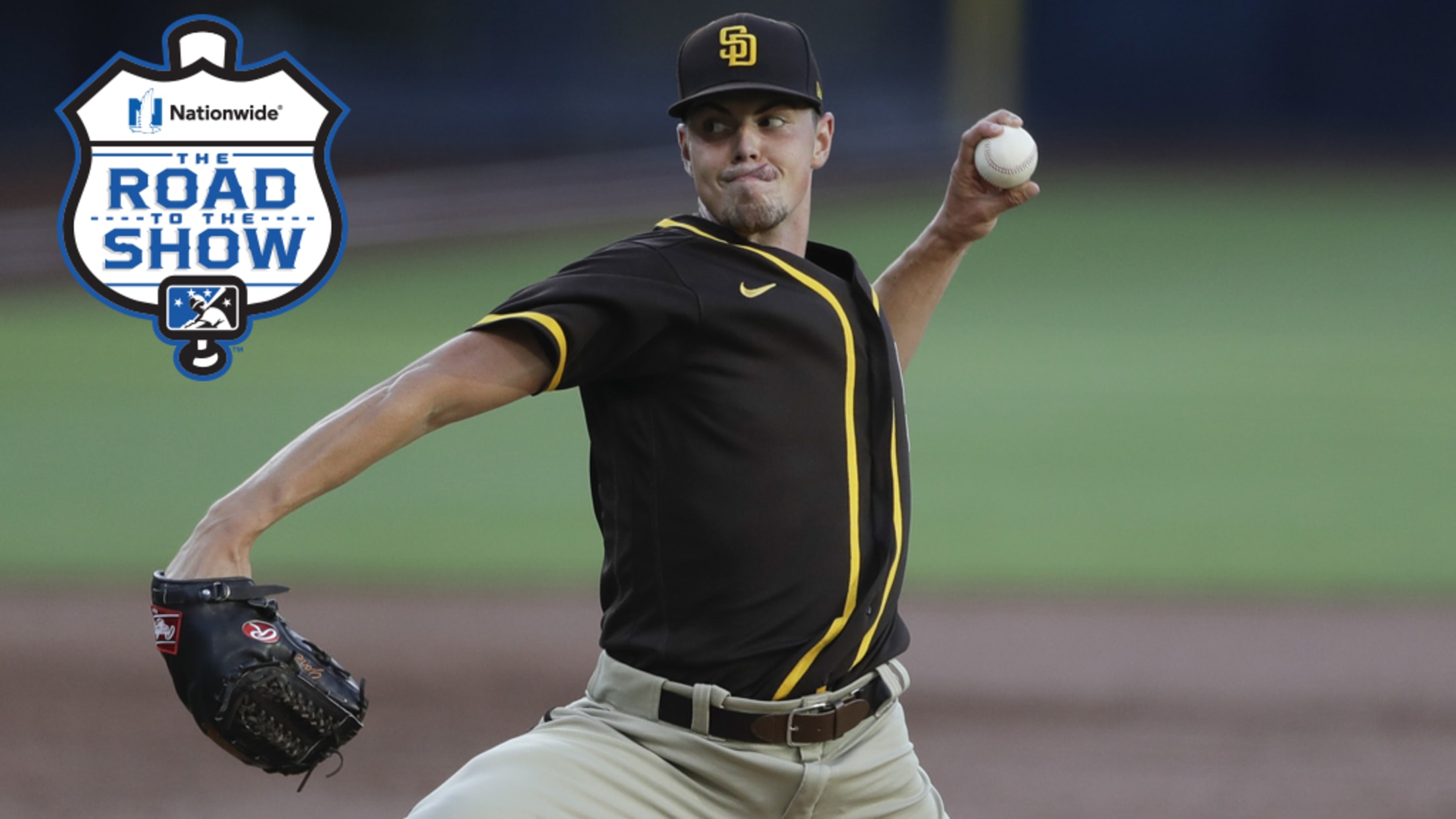 This is the sixth and final entry in a six-part Toolshed series that uses FanGraphs' Steamer 600 projections to look at how prospects would fare over a full Major League season in 2021. The system bases its forecast on 600 plate appearances for position players, 450 plate appearances for catchers,
Winter ball roundup: Venezuelan League
San Diego's Rosario stands out in 27-game stint with Margarita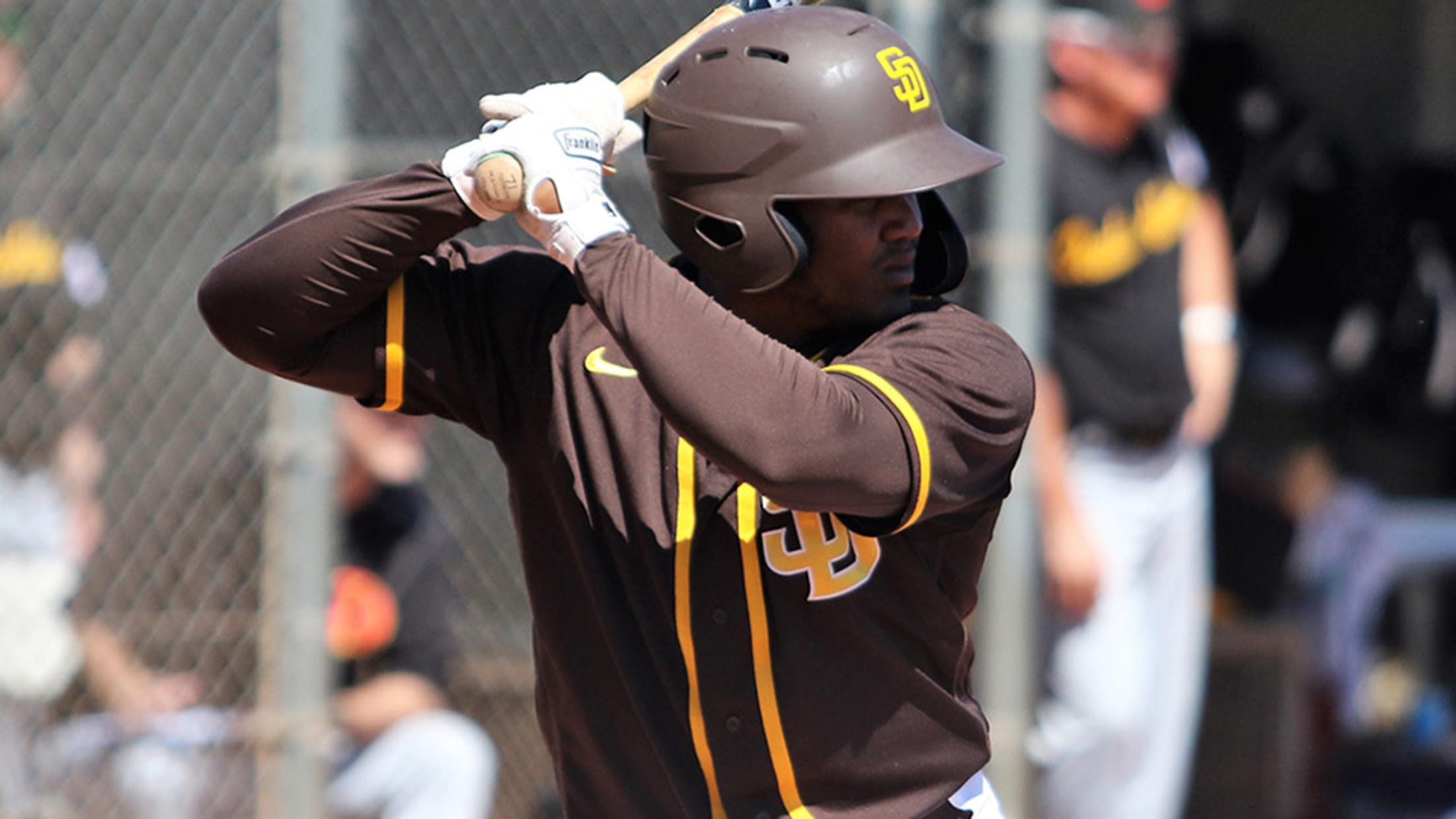 Without a Minor League season in 2020, top prospects headed to various locations across the globe for offseason work. Over the next few weeks, MiLB.com will look at the highlights from winter ball seasons worldwide. Past recaps include the Dominican Winter League, Mexican Pacific League and Puerto Rican League.
Roundup: Giants invite Luciano, Ramos to camp
Padres, Orioles also bringing Top-100 talents to Spring Training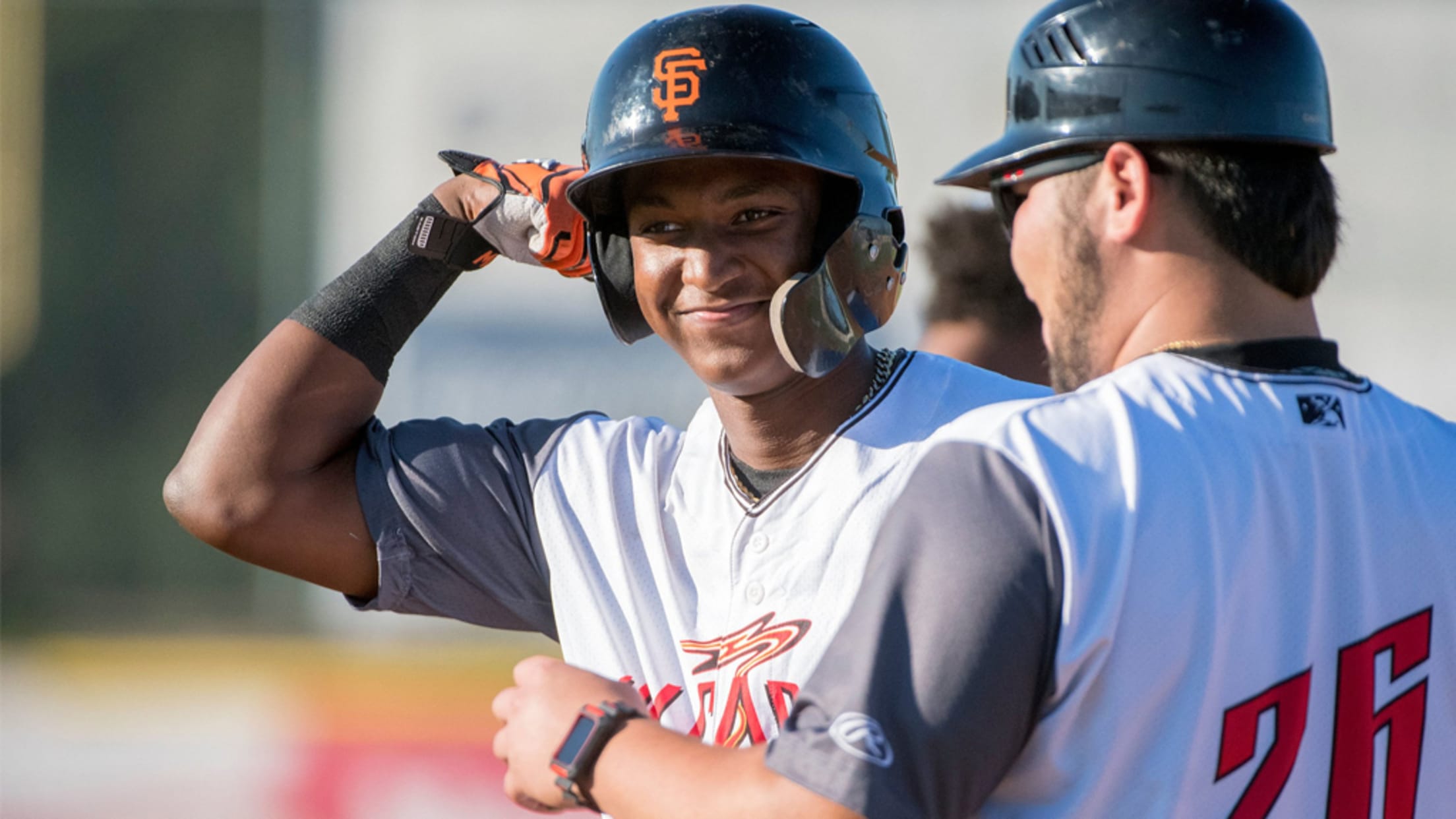 Joey Bart made his Major League debut during the shortened 2020 season. This spring, the Giants will take a closer look at their three other Top-100 prospects. No. 16 overall prospect Marco Luciano, No. 82 Heliot Ramos and No. 83 Hunter Bishop all received non-roster invitations to San Francisco's Major