Busch, Pages take center stage in Dodgers system
Top 100 prospects leading next generation toward Los Angeles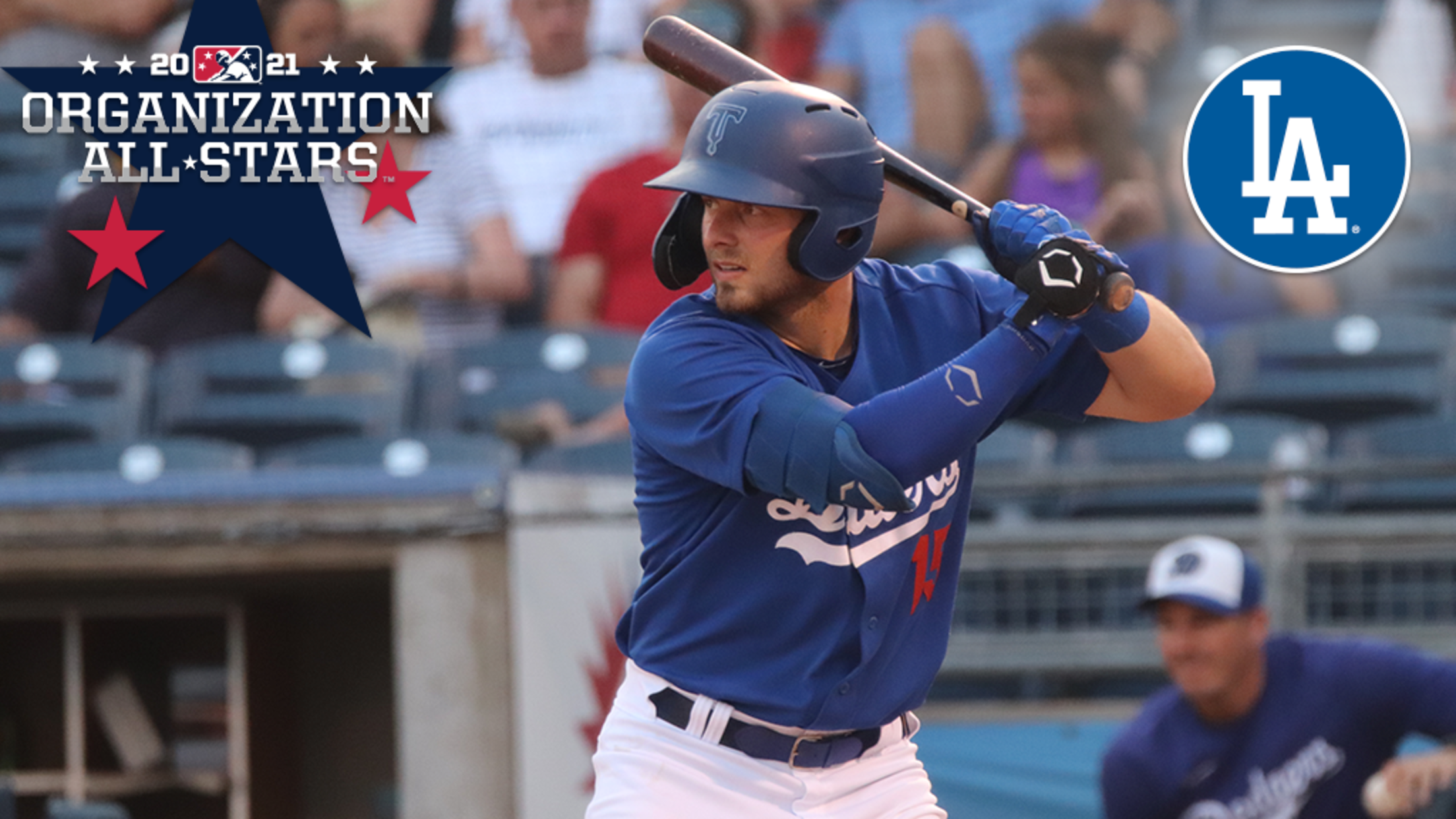 Each offseason, MiLB.com goes position by position across each system and honors the players -- regardless of age or prospect status -- who had the best seasons in their organization. Click here to locate your favorite club.
Wells' perfect day propels Surprise to finals
Sixth-ranked Yankees prospect homers during three-hit afternoon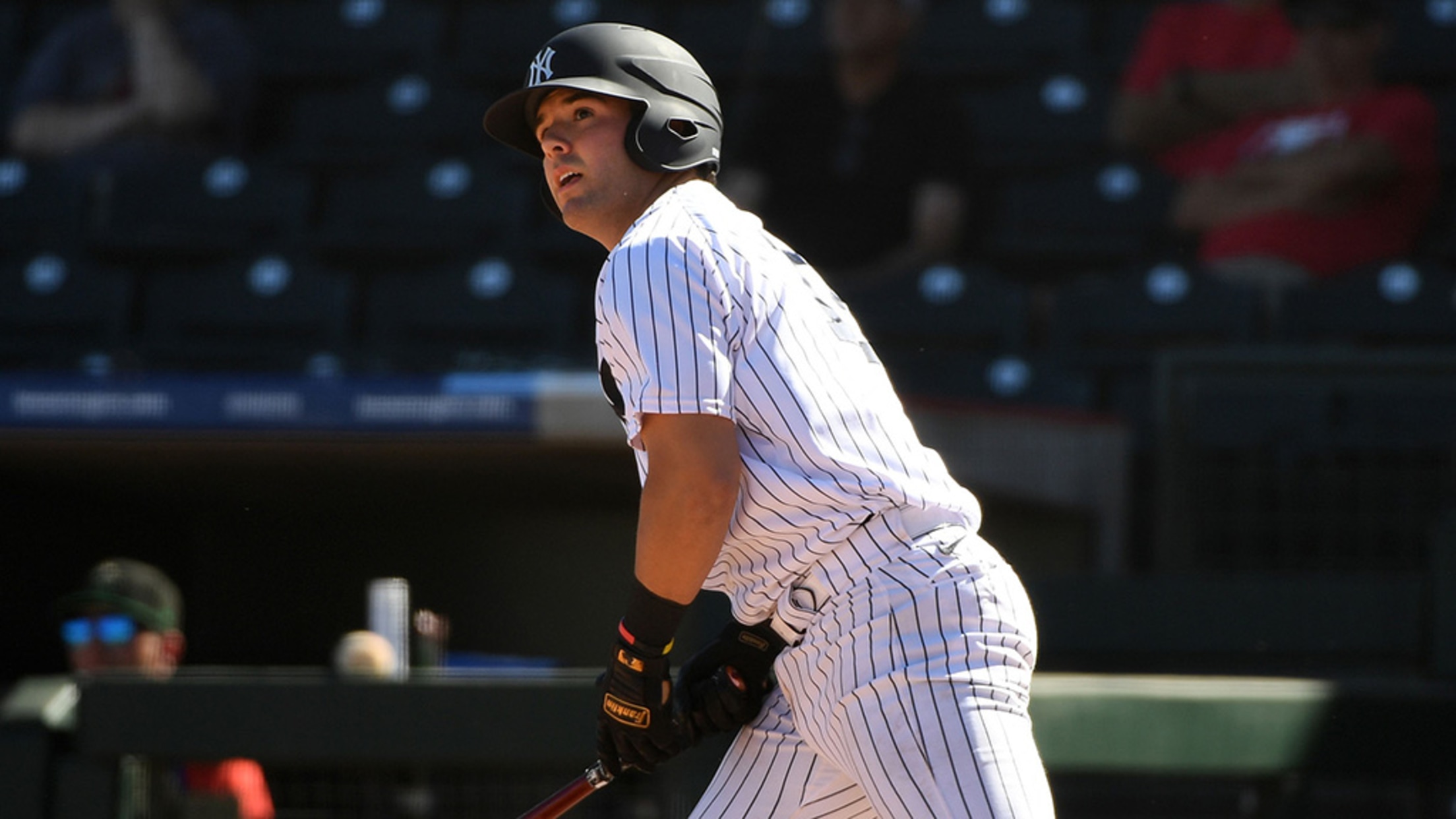 Surprise 5, Glendale 3 With a trip to the Arizona Fall League championship game at stake, Austin Wells came up big. The No. 6 Yankees prospect ignited the Saguaros' rally from an early 3-0 deficit with a two-run homer and finished with three hits for the second time in three
Velazquez marches on towards AFL MVP
No. 29 Cubs prospect stays hot with three hits, three RBIs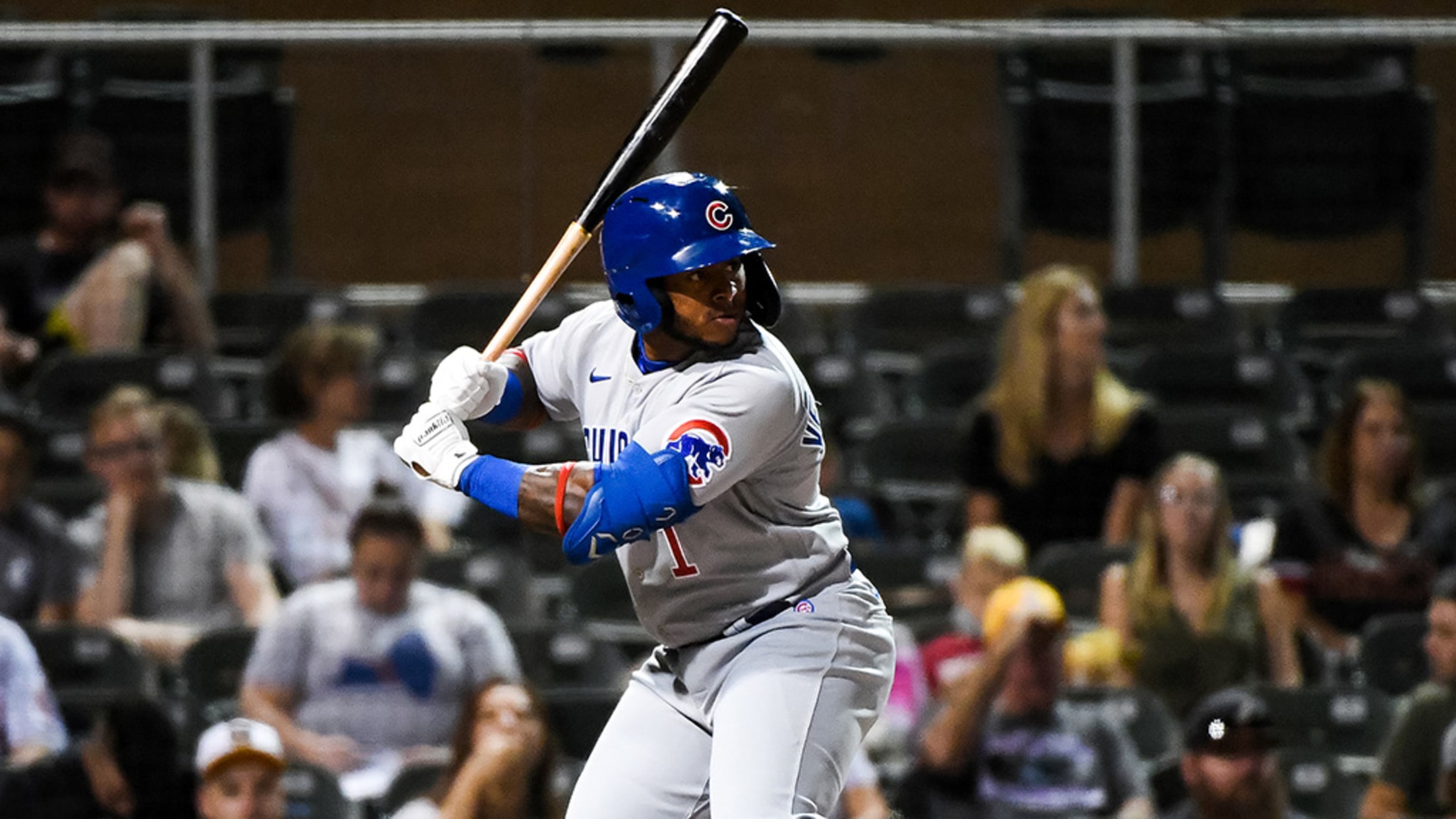 Mesa 3, Salt River 1 With less than a handful of games left on the docket, it's almost impossible to envision a scenario where Nelson Velazquez doesn't win Arizona Fall League MVP honors. The No. 29 Cubs prospect started off hot and with the season winding down, hasn't let up.
Lee slugs first Arizona Fall League homer
Top Astros prospect gets back on track with game-tying blast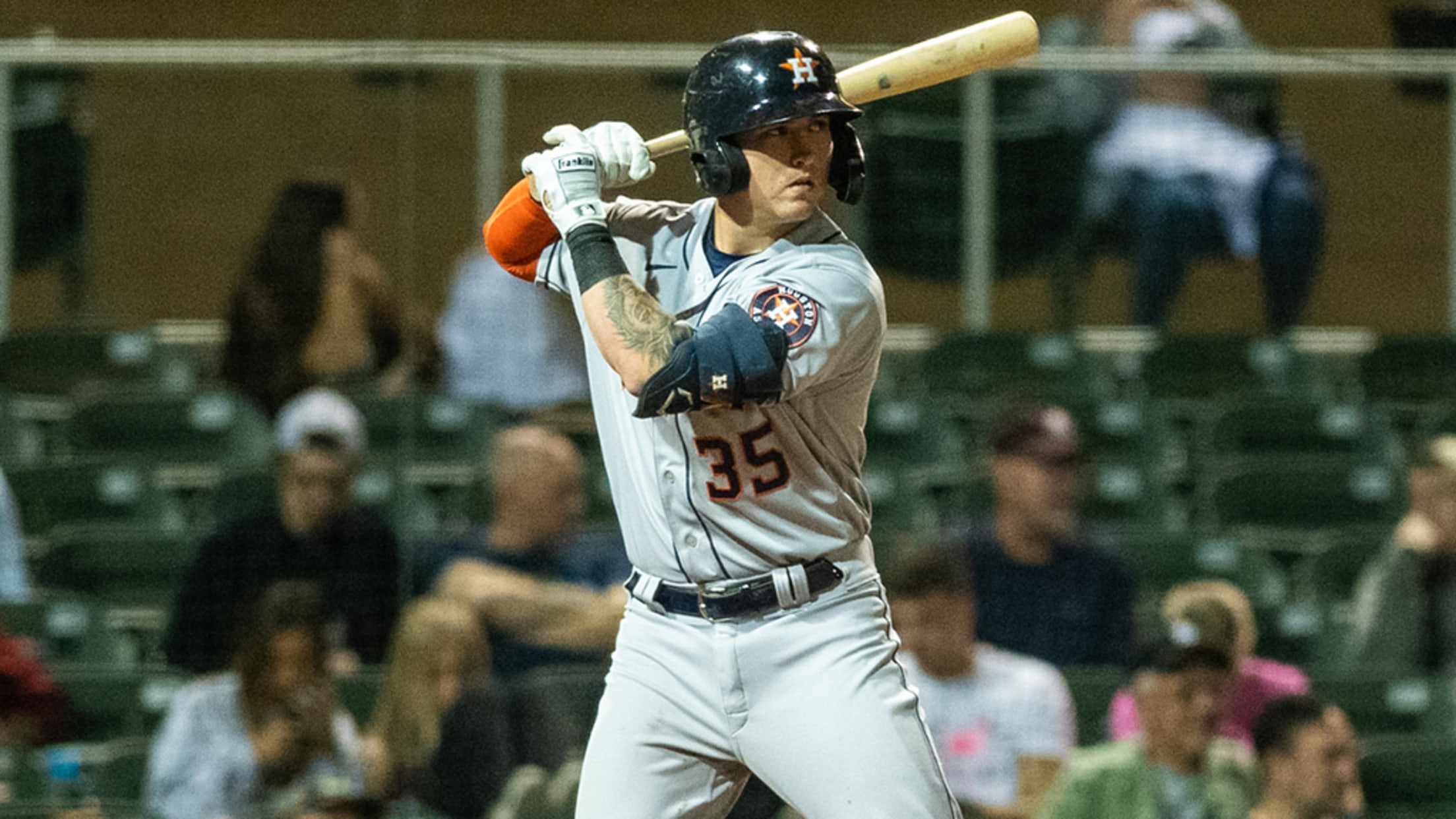 Glendale 3, Mesa 2 Sometimes all it takes is one swing. For Korey Lee, Wednesday's sixth-inning at-bat might have been the one. Mired in a 2-for-25 slump entering his third plate appearance of the afternoon, the top Astros prospect evened the score with a two-run homer. The clout was Lee's
Wells paves way for Surprise with 4 RBIs
Sixth-ranked Yankees prospect collects two doubles and a single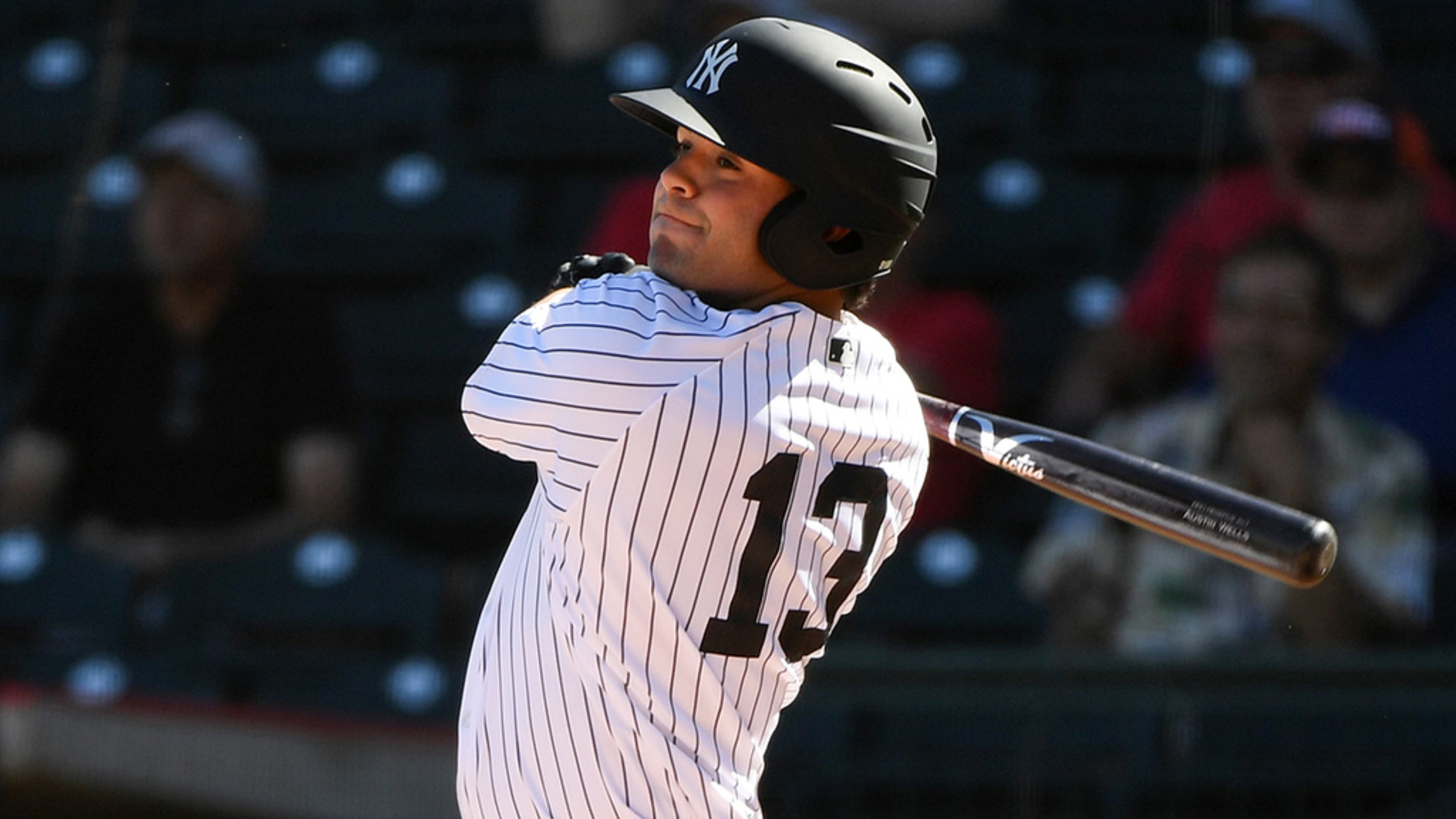 Surprise 9, Scottsdale 7 As a whirlwind debut season comes to a close for Austin Wells, he can be forgiven for wanting it to go on a little bit longer. The No. 6 Yankees prospect doubled twice, singled and drove in four runs to help the Saguaros rally from an
Vilade busts loose in perfect day at the plate
No. 5 Rockies prospect paces offense with three hits, four RBIs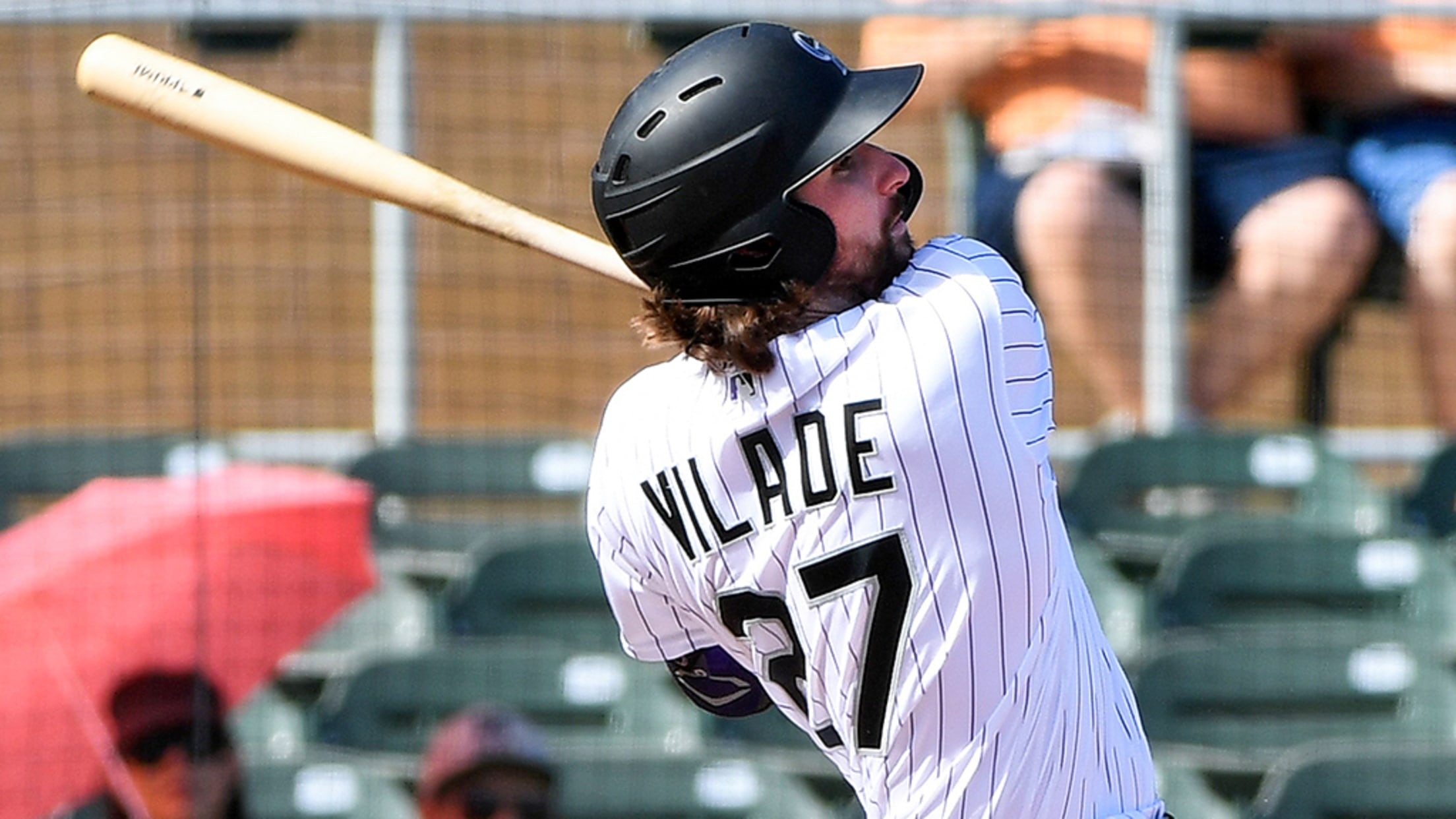 Salt River 12, Surprise 5 The final week of the AFL season offered Ryan Vilade an opportunity to clear away a 2-for-20 skid that had dropped his average and OPS down to .215 and .578 respectively. The No. 5 Rockies prospect took full advantage of that on Monday. Vilade reached
Rays' Mead extends AFL-best hit streak
The infielder has recorded a knock in 18 straight games in the desert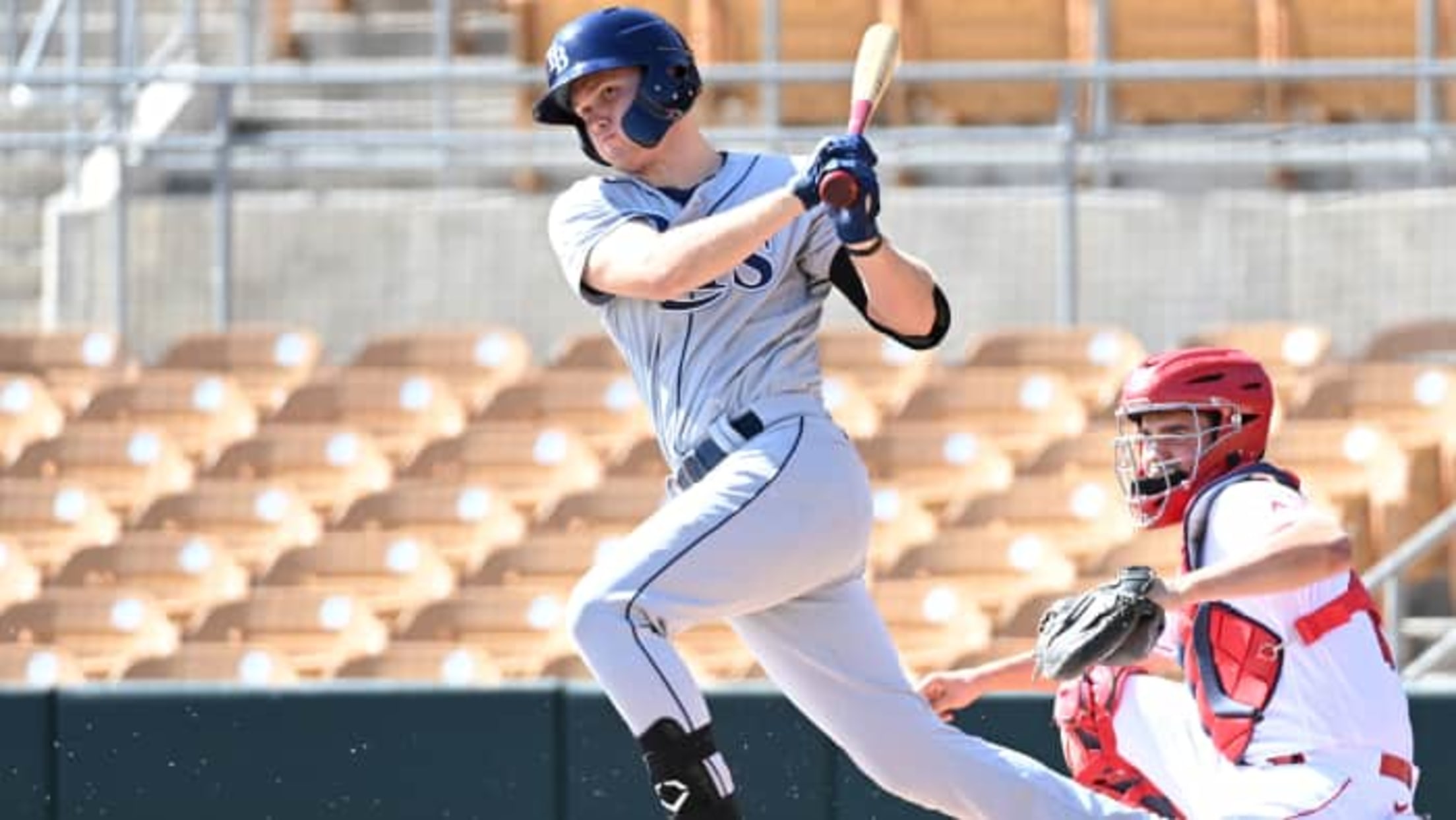 Scottsdale 4, Glendale 2 Curtis Mead extended his league-best hitting streak to 18 games with a single to left field in the opening frame. The 14th-ranked Rays prospect has 24 hits in 75 at-bats over 18 AFL games with three home runs and 11 RBIs during that span. The 21-year-old's
Red-hot Moreno keeps on hitting in AFL
Top Blue Jays prospect leads offense with three hits, three RBIs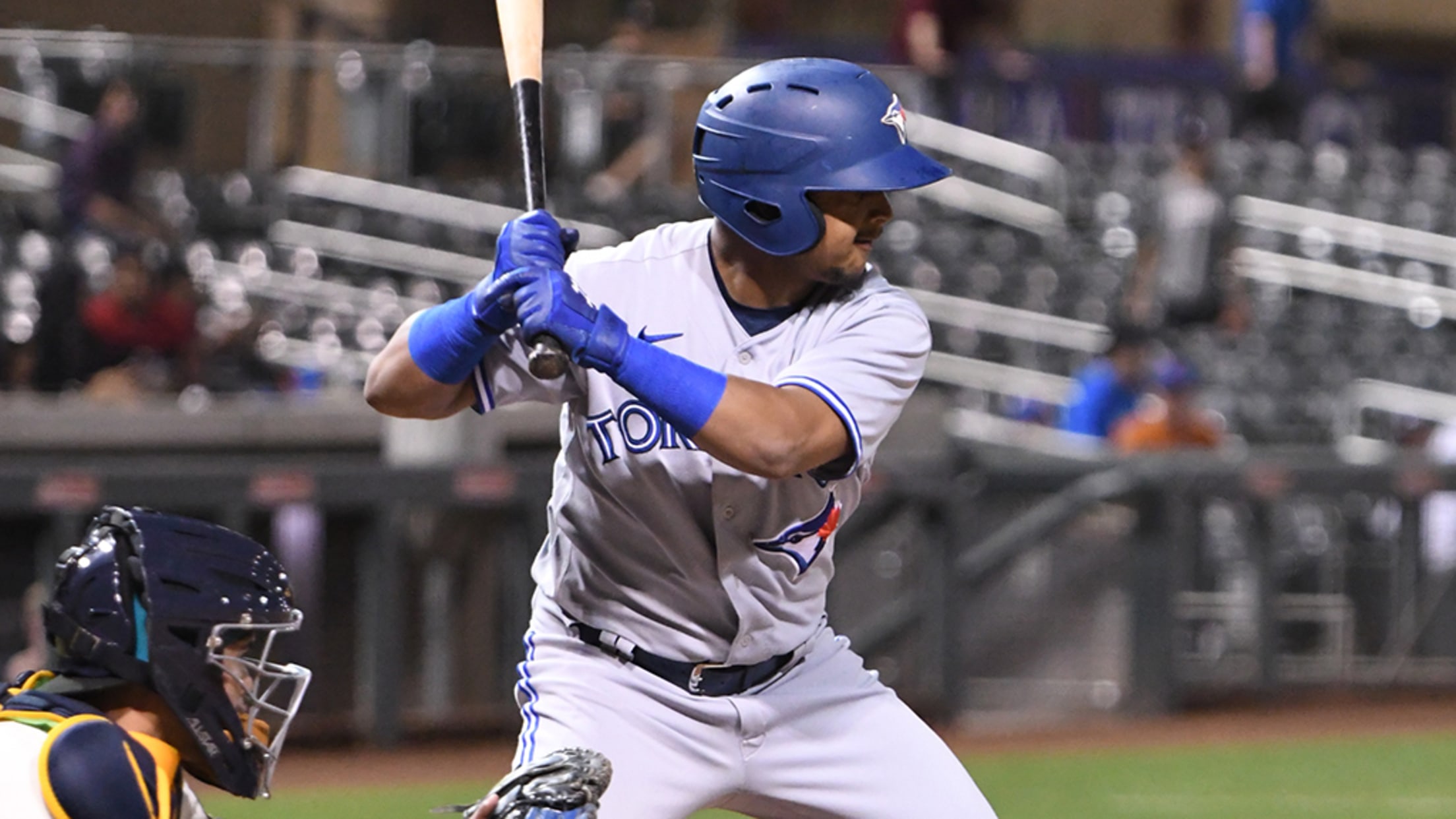 Mesa 15, Salt River 10 With each passing day, Gabriel Moreno backs up his status as MLB Pipeline's No. 32 overall prospect. The 21-year-old tallied three more hits and drove in three runs to pace Mesa's offensive onslaught on Thursday night. Toronto's top prospect helped his club jump out to
Hoese heats up with first two AFL homers
No. 13 Dodgers prospect breaks out with three-hit game for Dogs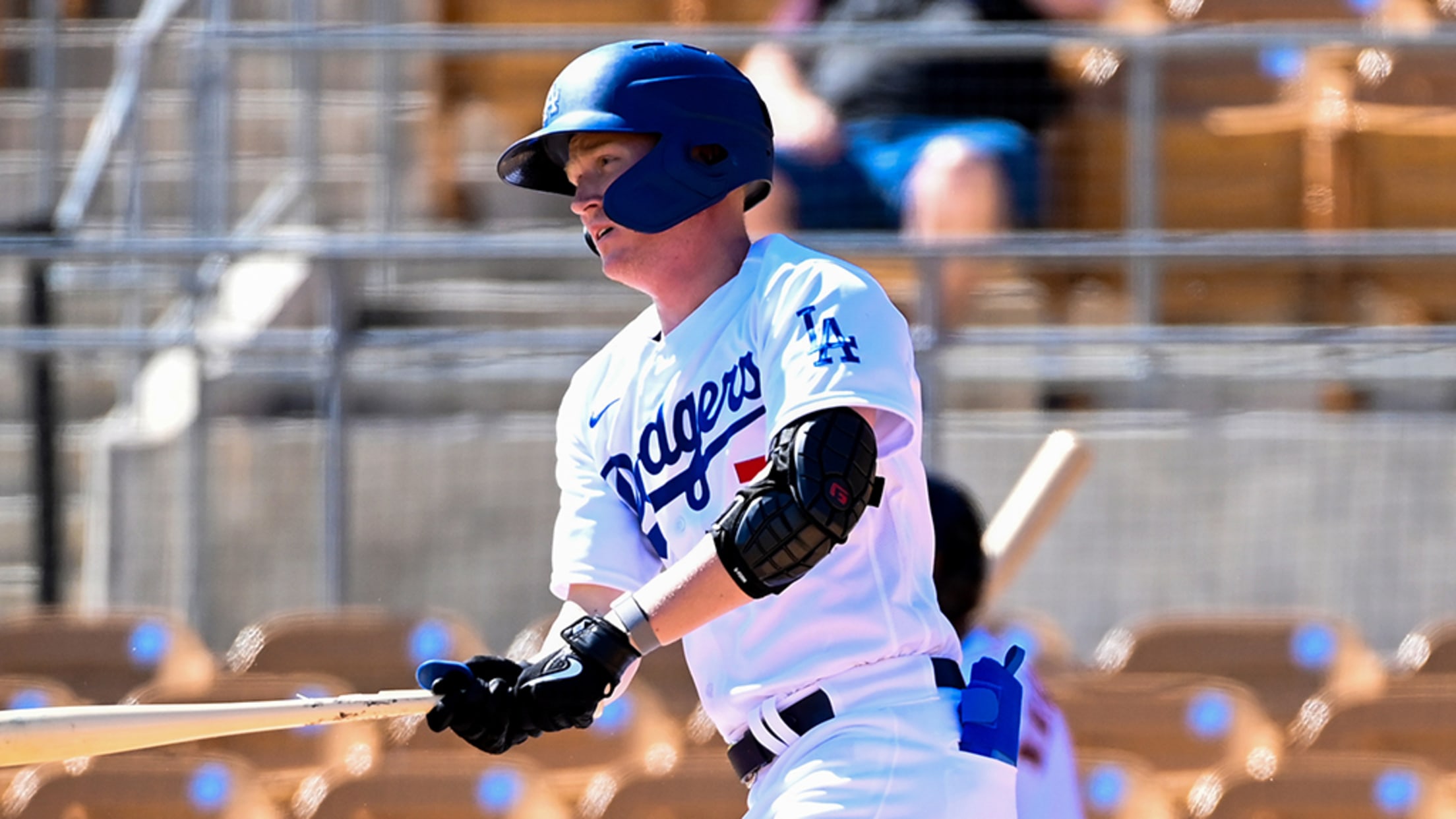 Glendale 9, Mesa 4 What has been an less-than-stellar AFL campaign took a turn for the better for Kody Hoese on Wednesday. The 13th-ranked Dodgers prospect slugged a pair of solo homers, his first two of the season, singled and scored three times to lead the Desert Dogs. Organization mate
White keeps piling up zeros for Saguaros
No. 29 Rangers prospect lowers league-best ERA to 1.16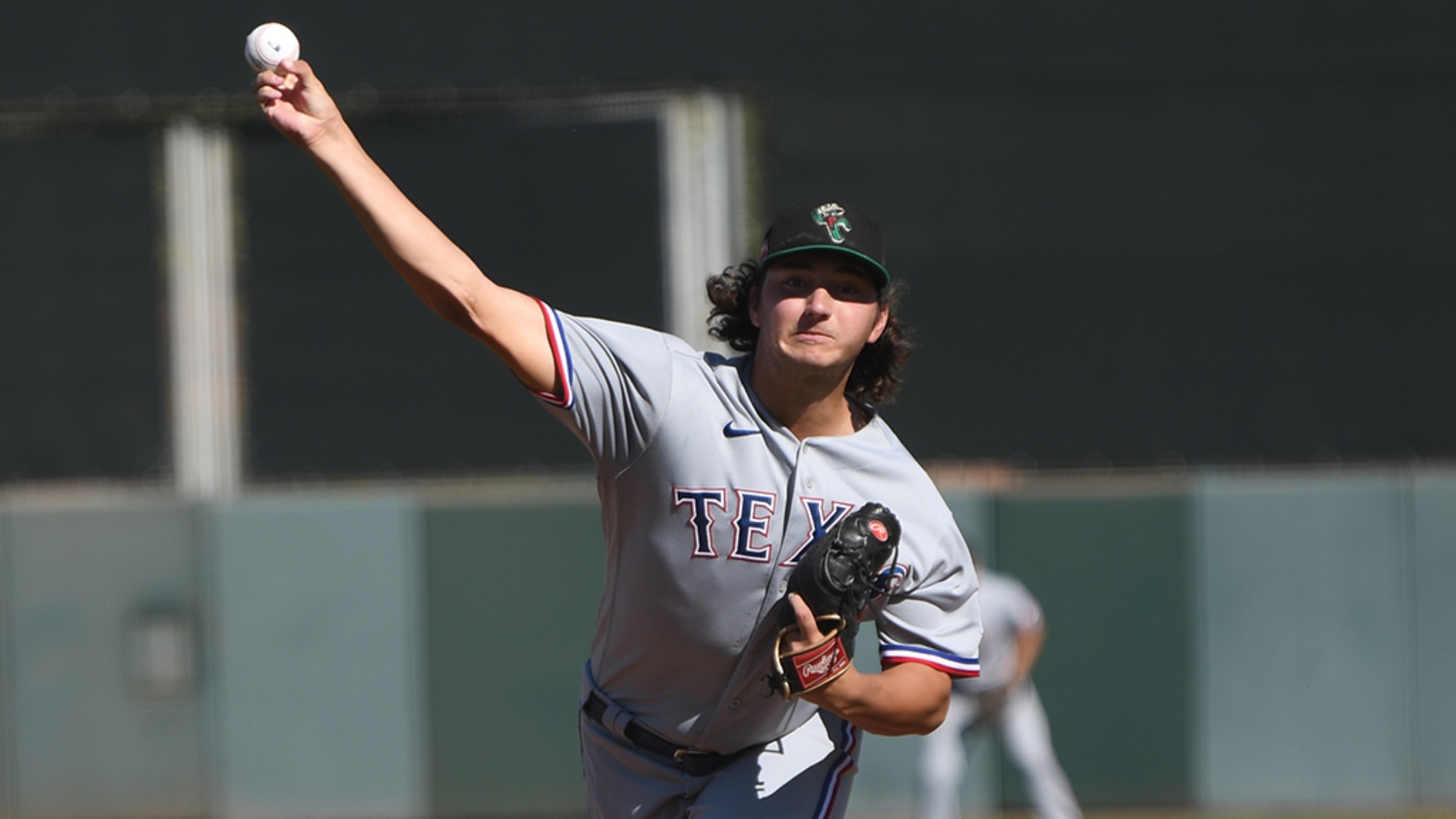 Scottsdale 2, Surprise 1 Owen White continued his dominance in the desert with four more scoreless innings. The right-hander worked around a hit and a pair of walks while striking out four. The No. 29 Rangers prospect is sporting an AFL-best 1.16 ERA with a 0.94 WHIP, a .143 opponents'
Cubs' Weber keys AFL comeback with grand slam
Outfield prospect ties game with bases-loaded homer, also triples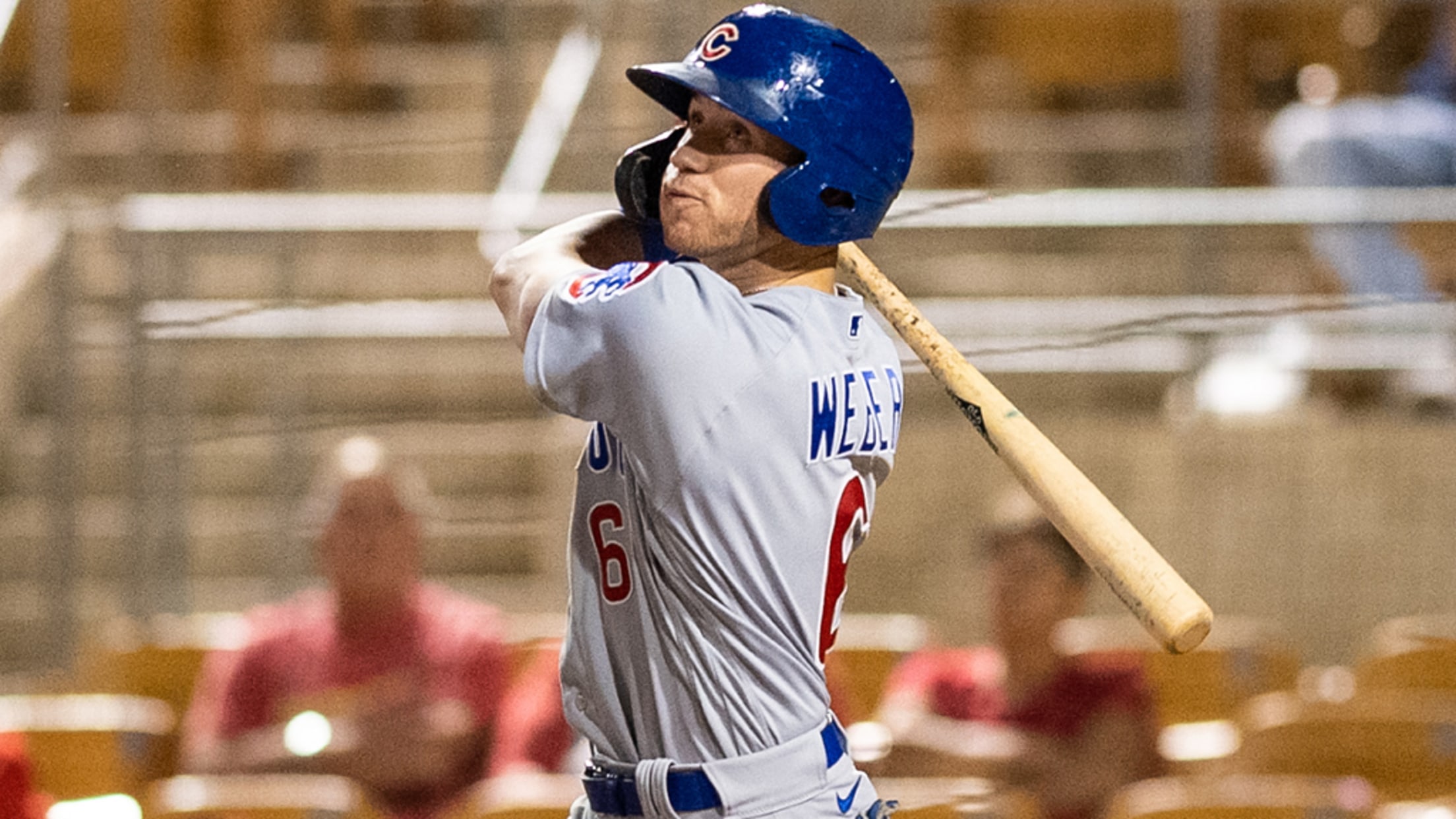 Mesa 11, Scottsdale 10 A game-tying grand slam from Andy Weber powered the Solar Sox in an 11-run come-from-behind victory over the Scorpions on Monday. The Cubs infield prospect mashed his second Fall League home run to right field in the sixth as part of a five-run frame for Mesa.
Tena claims Arizona Fall League batting lead
Cleveland's No. 12 prospect doubles, tallies three more hits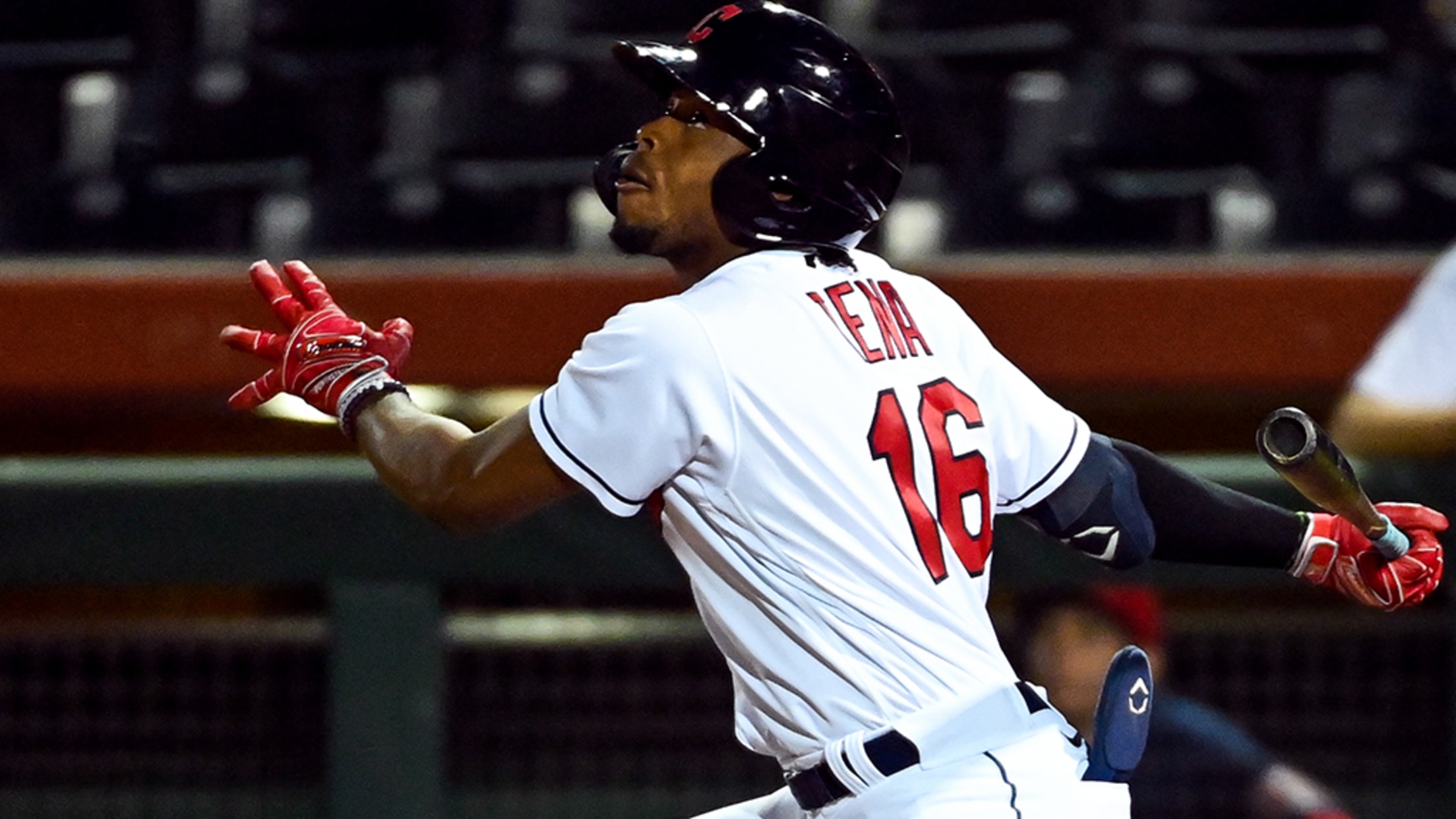 Scottsdale 11, Peoria 7 Jose Tena put together a three-hit performance that catapulted him into the AFL batting lead. The trio of base hits brought Cleveland's 12th-ranked prospect's slash line to .442/.537/.558 with five doubles in 12 Fall League games. The 20-year-old notched 116 total hits over 107 games with
Braves' Lugbauer powers Peoria in big day
Atlanta's catching prospect found the seats twice, drove in five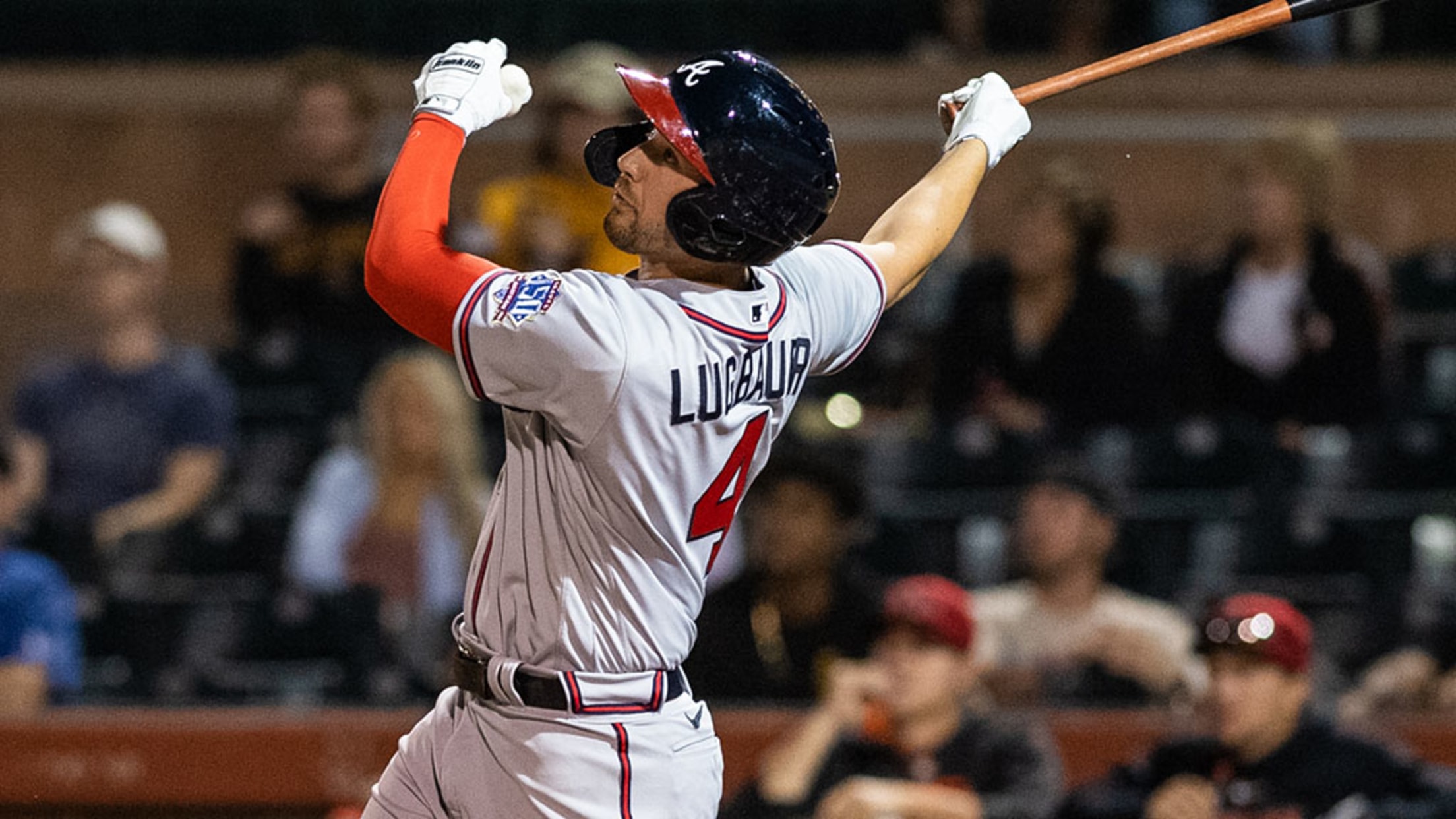 Peoria 12, Scottsdale 1 Drew Lugbauer powered the Javelinas with a 4-for-5 effort that included a pair of long balls, five RBIs and three runs scored. The 25-year-old's first homer went 406 feet at 105 mph, while his second tater traveled 434 feet at 106 mph. The backstop is batting
Texas' White continues AFL breakout campaign
Club's No. 29 prospect allows a run on two hits in Surprise's victory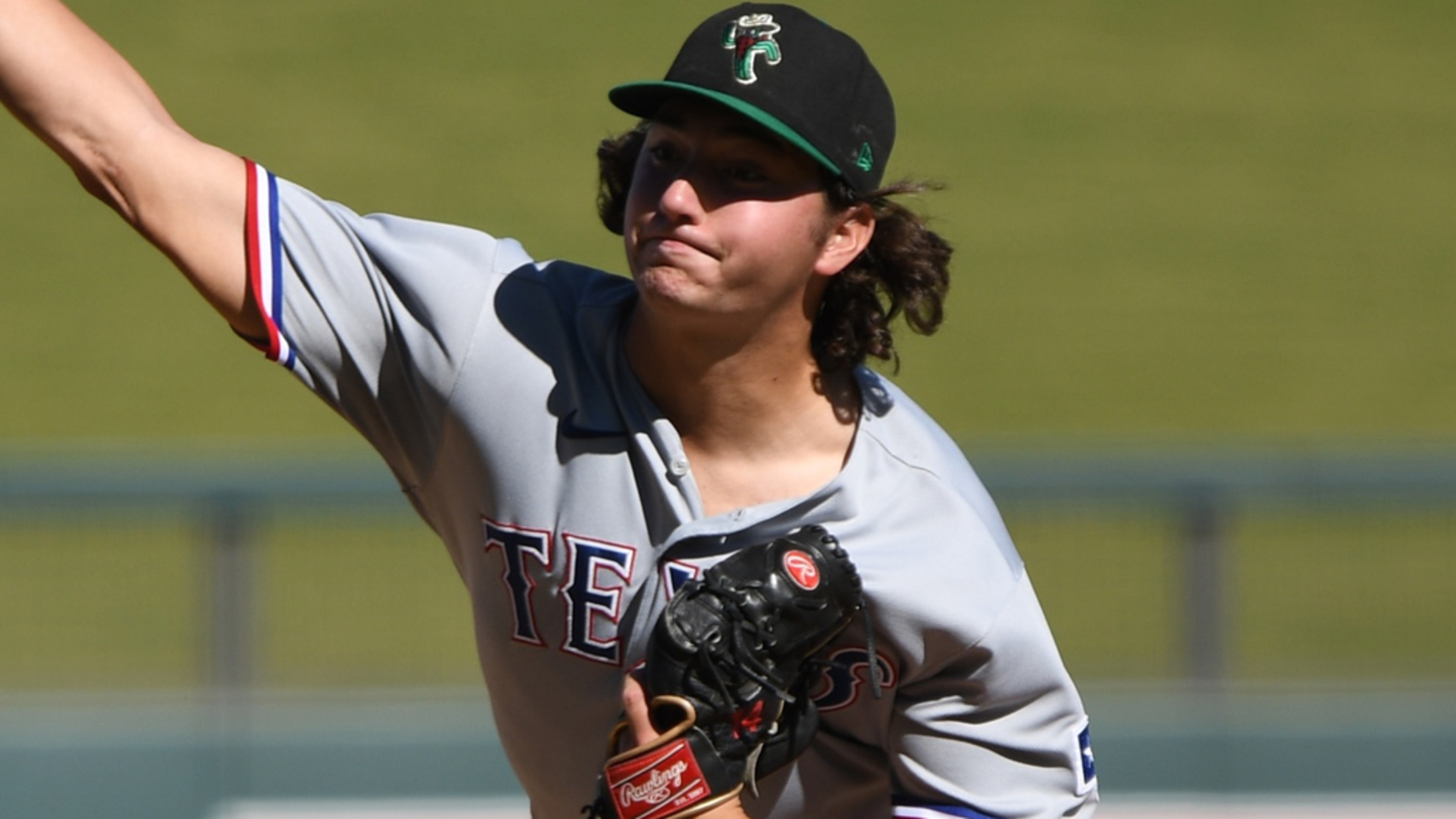 Surprise 3, Salt River 2 Texas No. 29 prospect Owen White kept his Arizona Fall League roll going with with 4 1/3 solid innings in the Saguaros' victory over the Rafters on Wednesday afternoon. The 22-year-old allowed a run on two hits and four walks while striking out five. Through
Boston's Cottam plays hero for Scottsdale
Catching prospect goes yard twice, adds walk-off single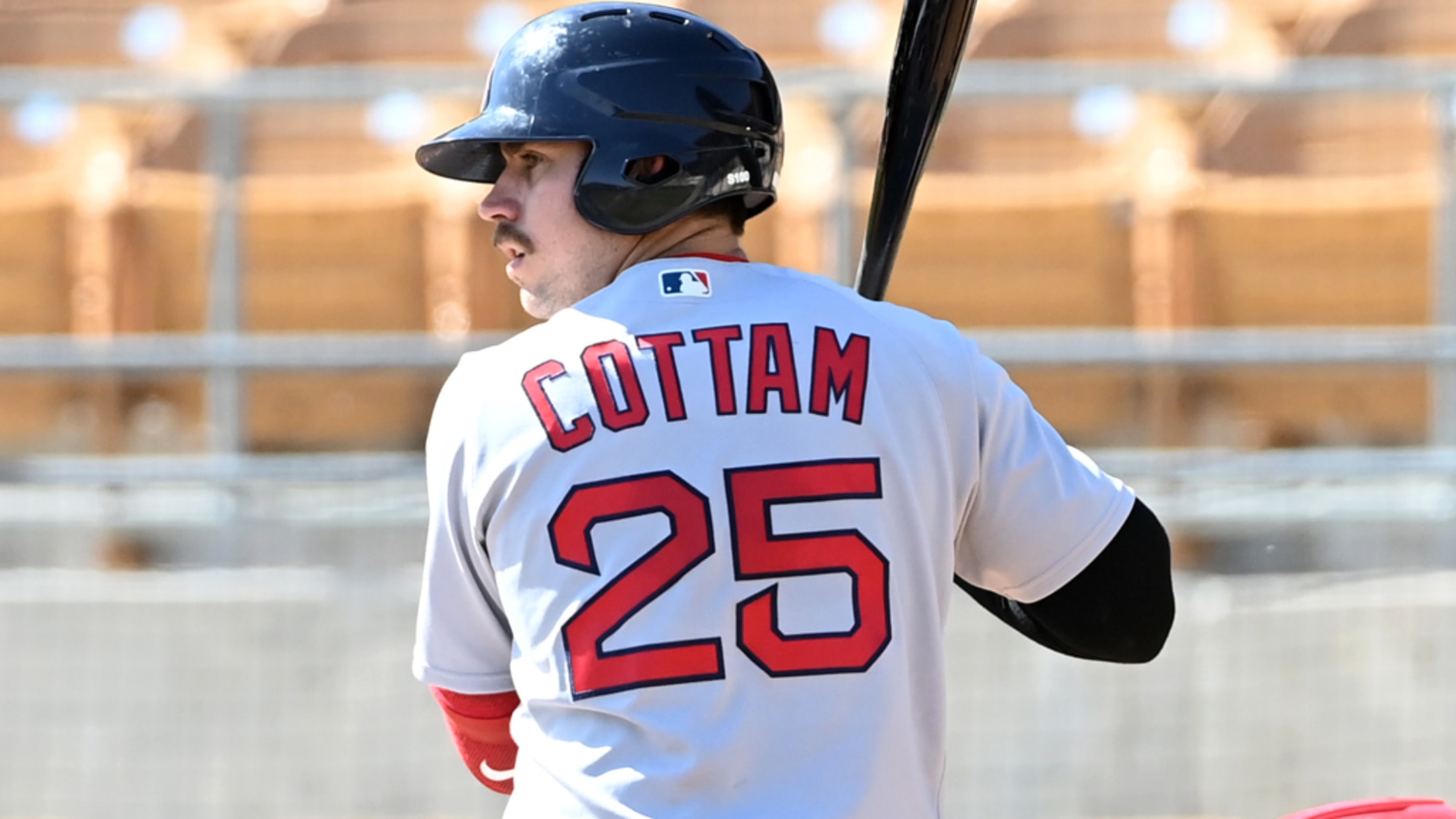 Scottsdale 10, Salt River 9 The Scorpions rallied for four runs in the eighth before walking off in the 10th inning Tuesday. Boston catching prospect Kole Cottam did the heavy lifting. The 24-year-old belted his first two homers of the Arizona Fall League campaign during a 4-for-5, four-RBI day that
Bleday lighting up the Arizona Fall League
No. 5 Marlins prospect collects five hits, drives in four runs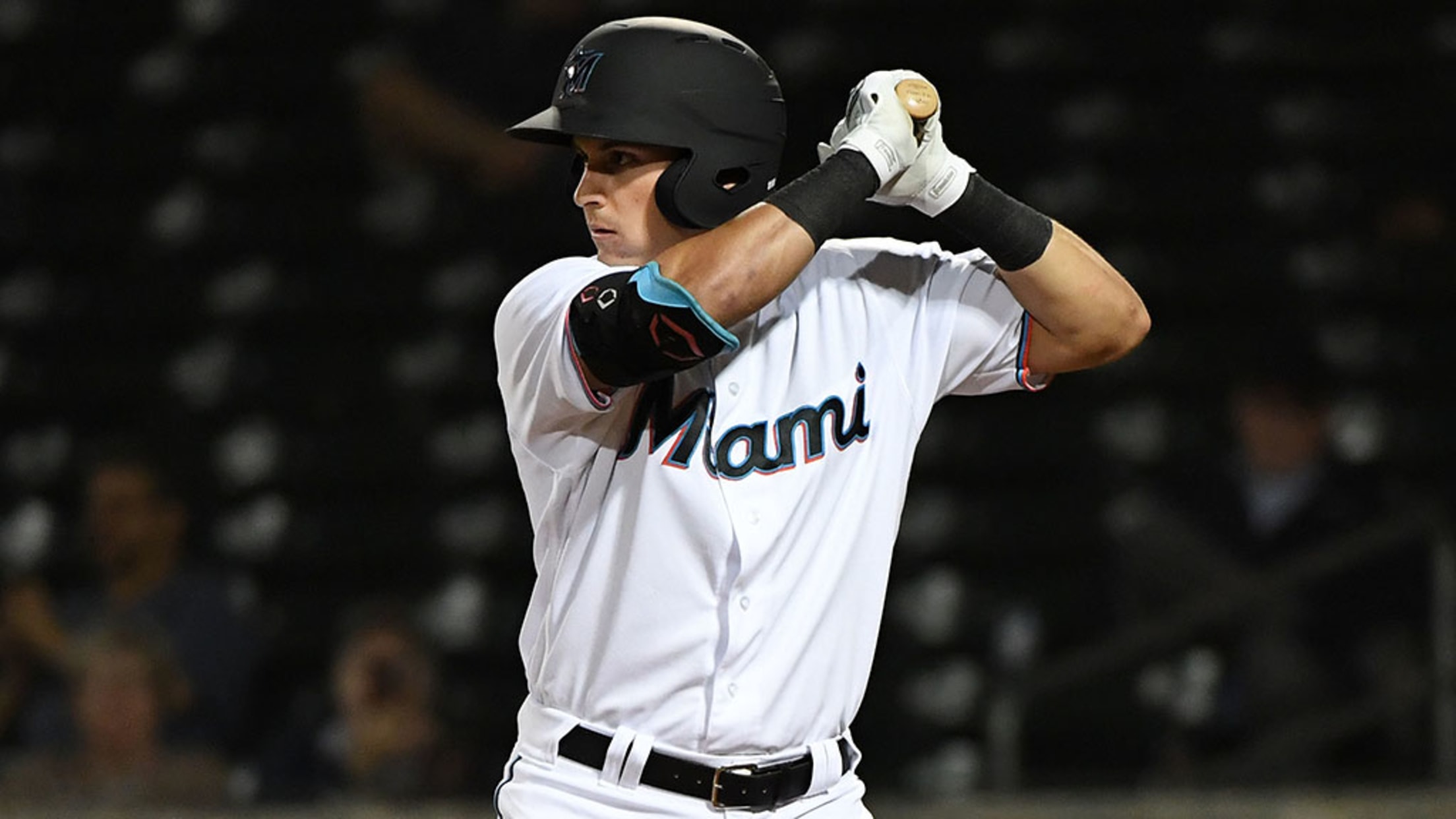 Peoria 15, Mesa 15 In a score more reminiscent of those found on the gridiron, the Javelinas and Solar Sox turned up the heat by combining for 30 runs and 28 hits on Monday afternoon. JJ Bleday led the charge with a homer and a double among his five hits
Yorke, Duran lead next wave of Red Sox stars
Boston's well-balanced system has club set up nicely for future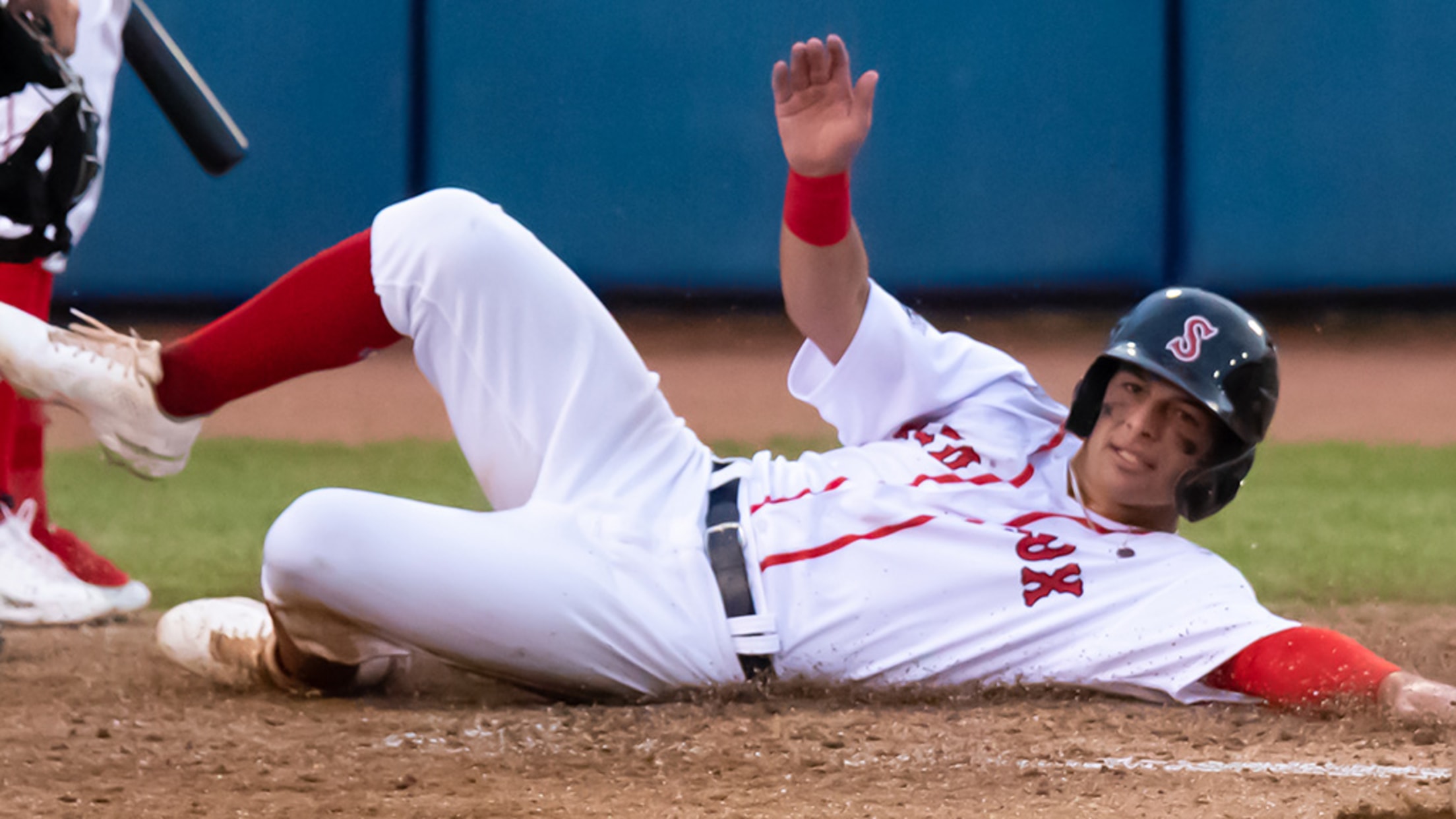 Each offseason, MiLB.com goes position by position across each system and honrs the players -- regardless of age or prospect status -- who had the best seasons in their organization. Click here to locate your favorite club.
Stott drives in five on three hits
The Phillies infielder led the way in Peoria's 16-run outburst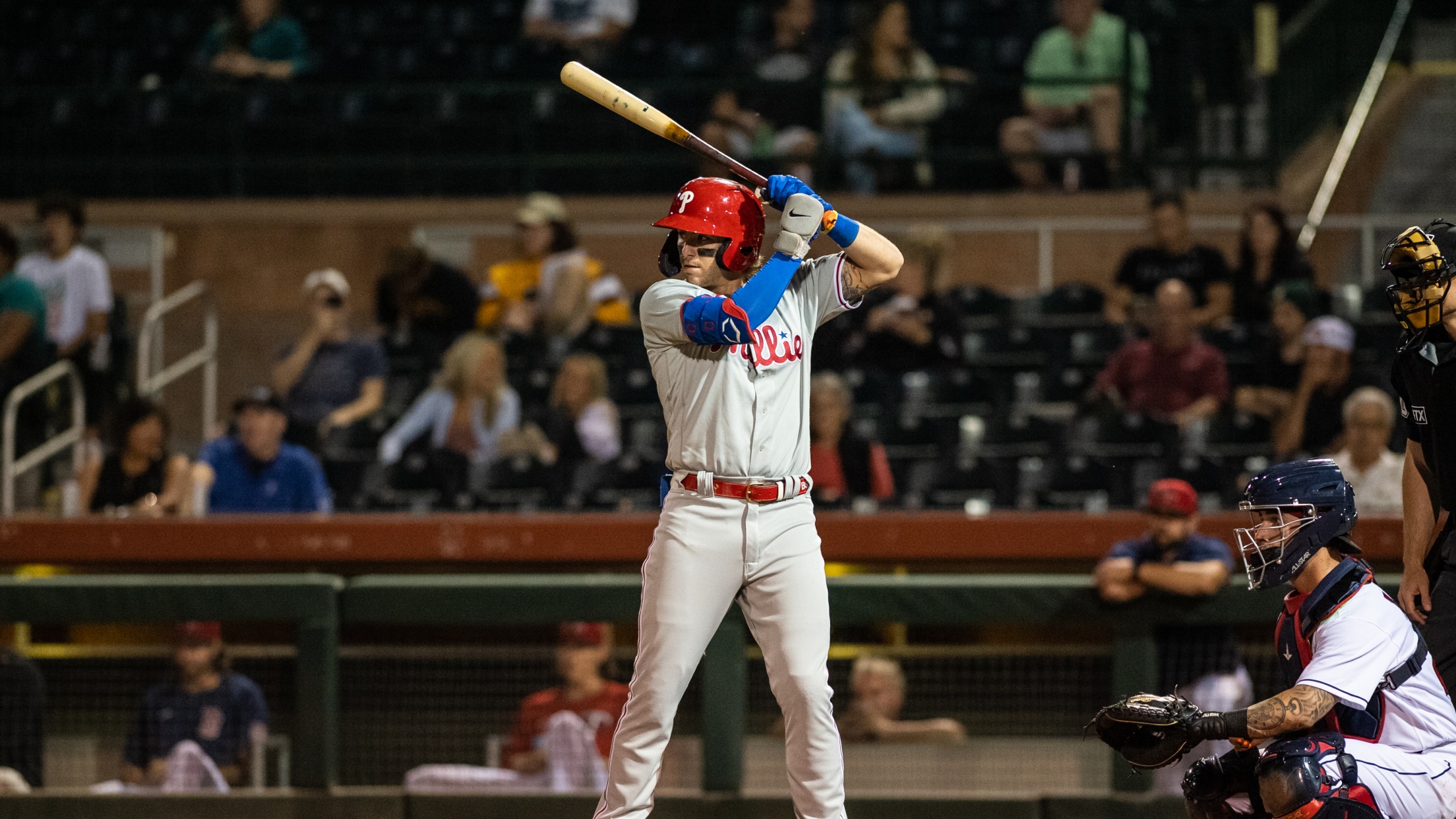 Peoria 16, Mesa 13 Phillies' Bryson Stott drove in five runs on three singles in a high-scoring victory for Peoria. Every Javelinas batter got a hit and the top three hitters all recorded three-hit games. Pittsburgh's Nick Gonzales (No. 4) hit a triple and drove in three runs as the
Nootbaar completes cycle in desert
Cardinals outfielder notched fourth hit in the 11th inning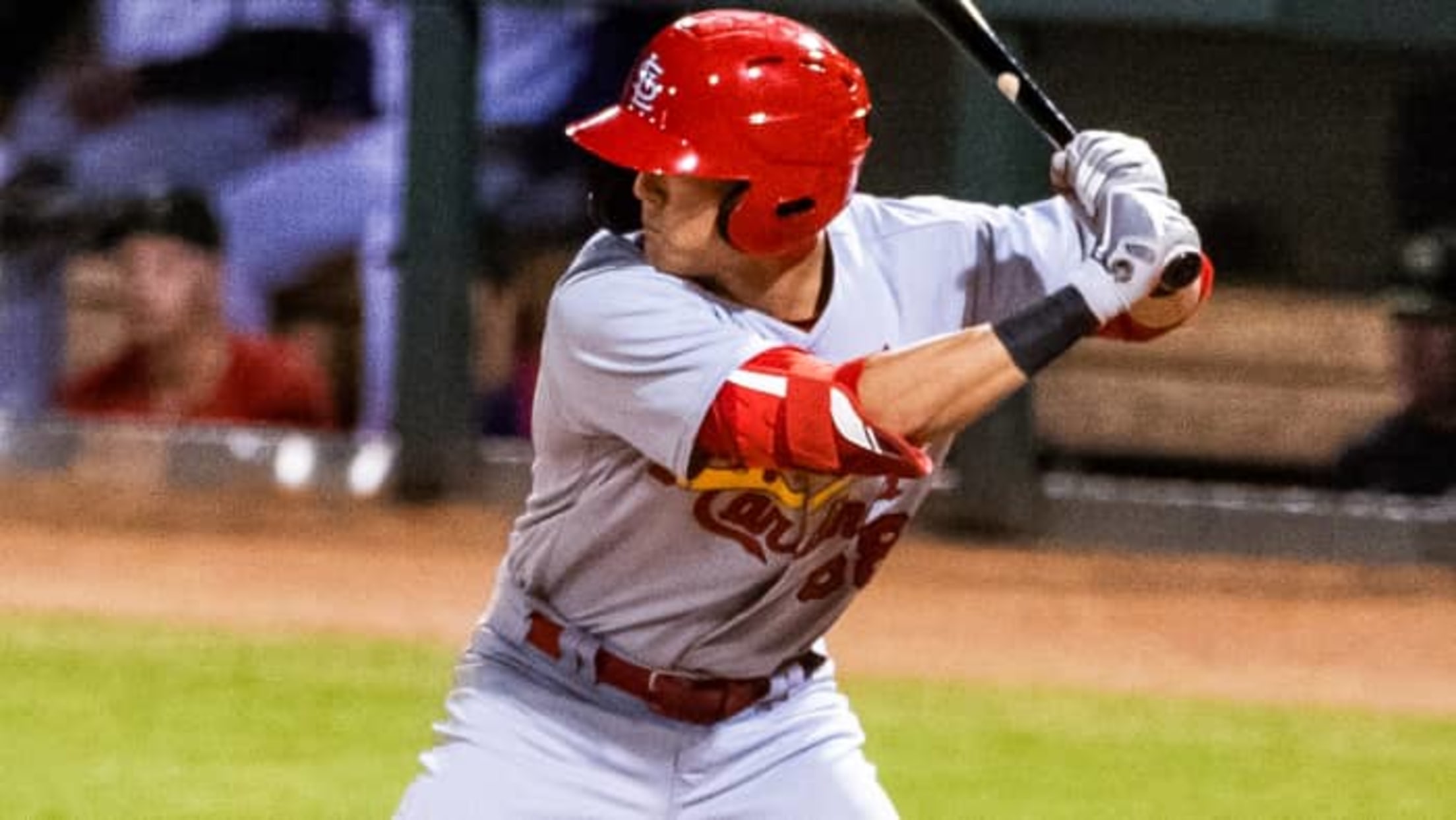 Scottsdale 6, Glendale 5 (F/11) Cardinals' Lars Nootbaar completed a cycle with a bloop single in the 11th inning for the Desert Dogs. Hitting out of the leadoff spot, the 24-year-old worked a four-pitch walk in the first, doubled to left in the third, tripled to right in the seventh
Miller, Gore face off in matchup of future aces
Dodgers, Padres hurlers begin NL West rivalry in the desert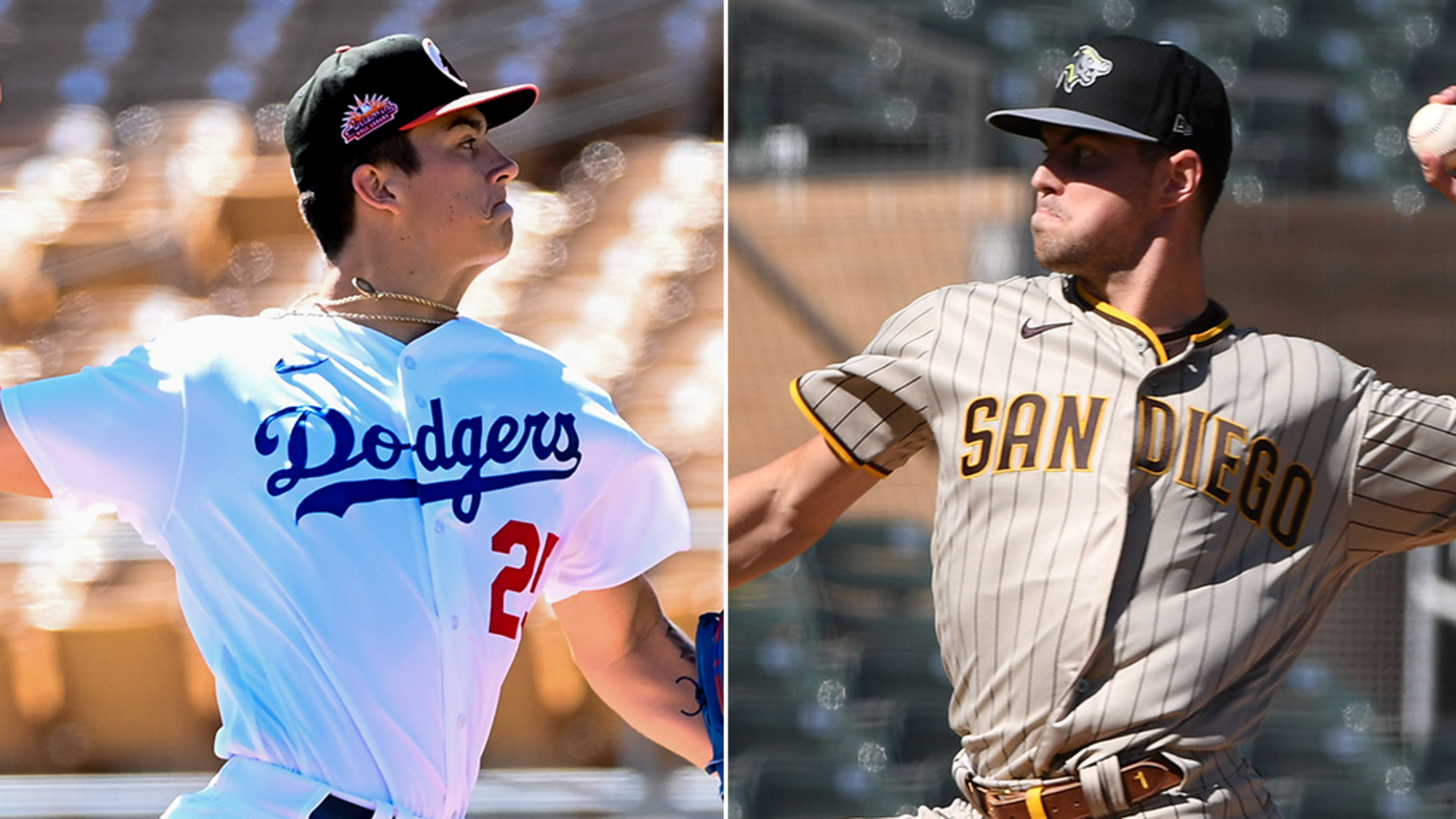 Peoria 7, Glendale 6 Thursday's action provided a glimpse into a burgeoning rivalry and what two NL West clubs hope is a preview of future aces. The Padres' MacKenzie Gore and the Dodgers' Bobby Miller squared off in Peoria, with Miller getting the upper hand, statistics-wise. Ranked 78th overall by
Dunham shows twice as much power
Yankees prospect belts two long balls, drives in four runs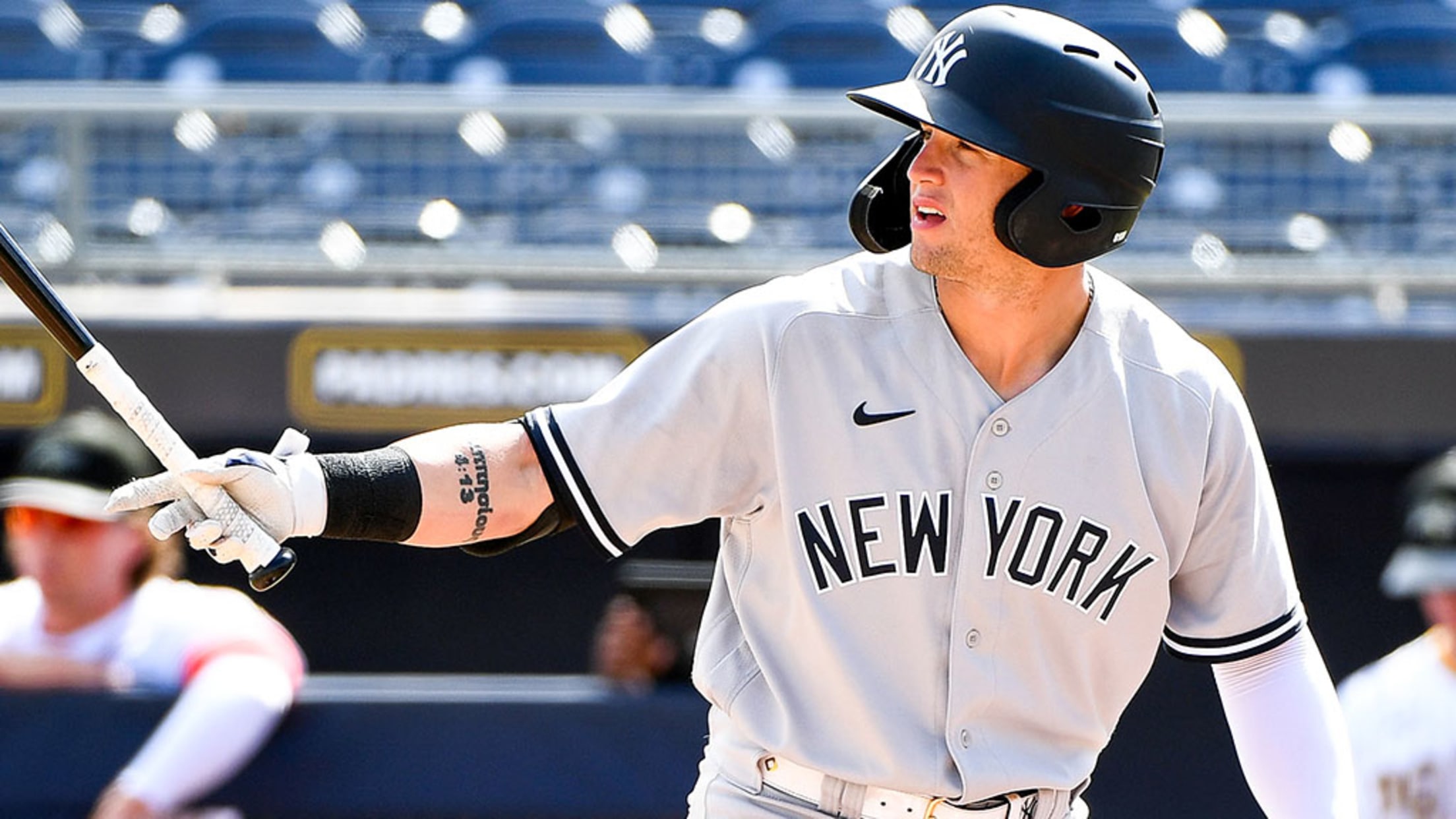 Surprise 5, Peoria 1 Elijah Dunham smacked a pair of home runs to power the Saguaros victory. The 24th-ranked Yankees prospect finished 3-for-4 with four RBIs. Dunham crushed a 3-2 offering 435 feet at 109 mph to right-center field for a solo shot in the first inning. Four frames later,
Gonzales, Stott spark offense for Javelinas
Pirates, Phillies prospects combine for eight hits, six RBIs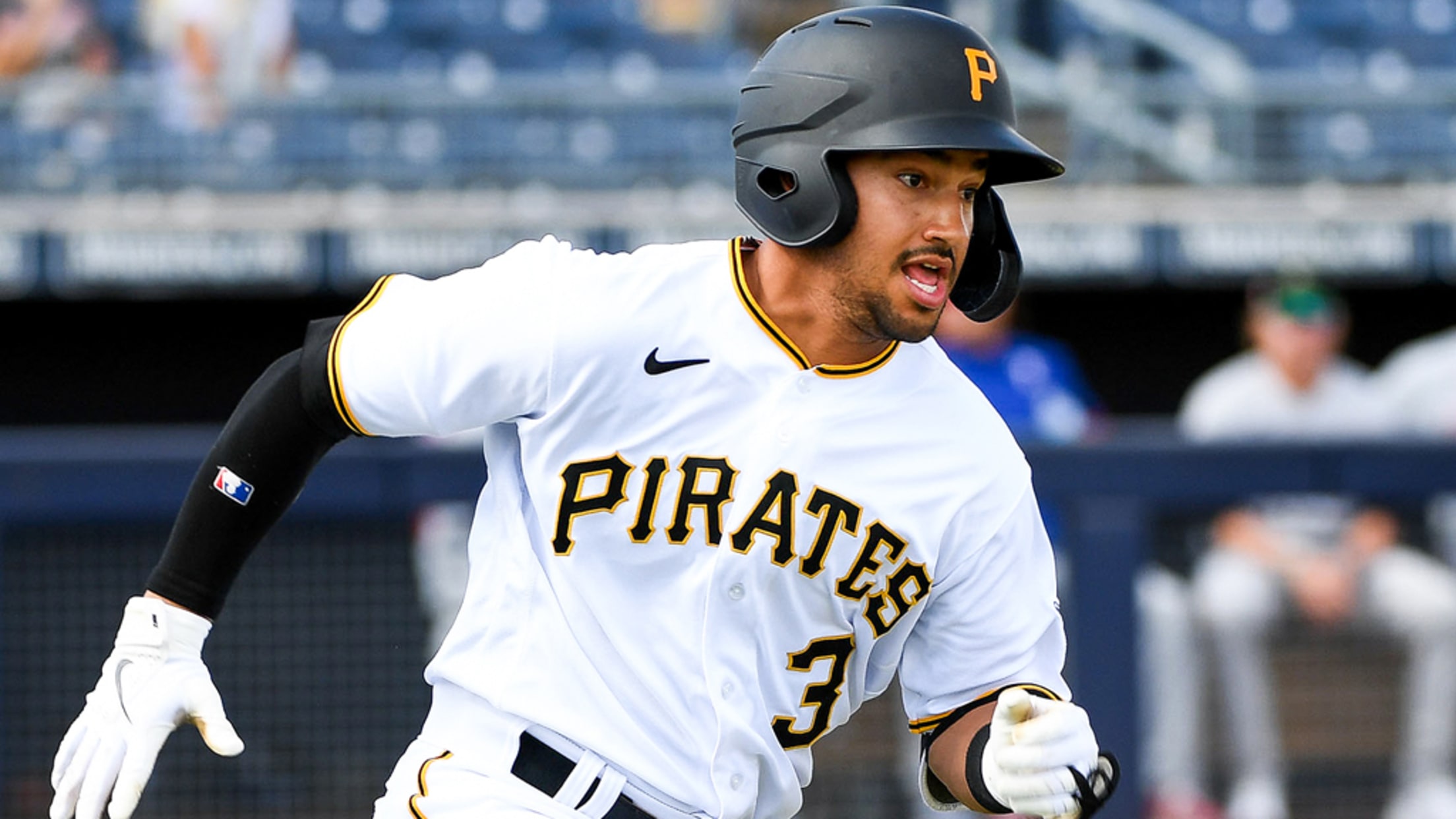 Peoria 15, Mesa 7 The Javelinas put together their most impressive offensive performance of the Fall League season in Tuesday's win over the Solar Sox. Led by Nick Gonzales (Pirates) and Bryson Stott (Phillies), who posted four hits apiece, Peoria racked up 17 knocks. Gonzales, MLB's No. 62 overall prospect,
Duran showcasing multiple tools at plate in AFL
No. 7 Rangers prospect collects third consecutive three-hit game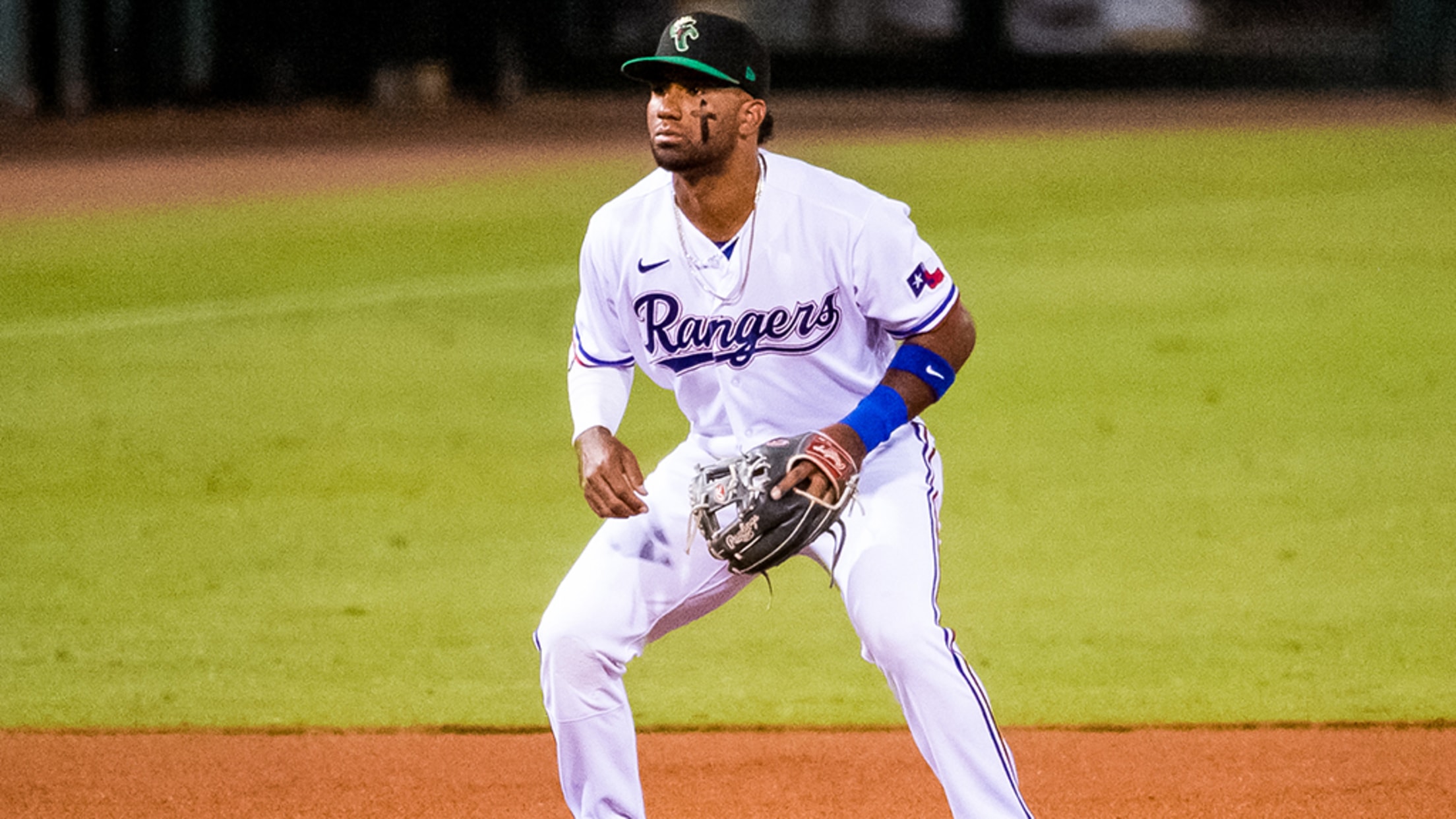 Surprise 16, Mesa 15 In what can only be described as an old-fashioned slugfest, Ezequiel Duran continued his scorching AFL campaign. The No. 7 Rangers prospect fell a homer shy of the cycle and drove in two runs while increasing his average to .478 in 23 Fall League at-bats. Hitting
Vilade scorches four hits to lead Rafters
No. 5 Rockies prospect reached base five times, drove in a pair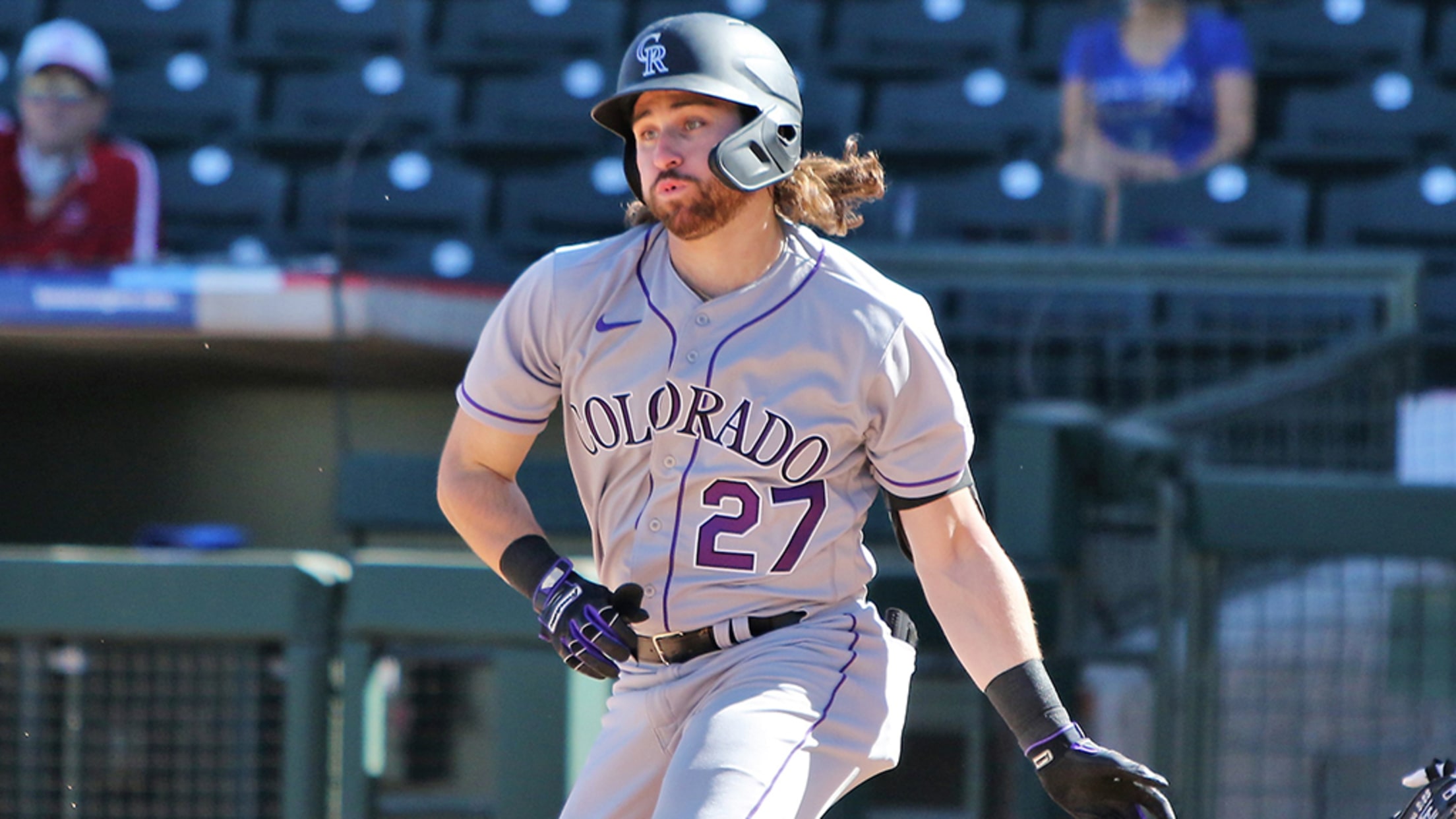 Salt River 8, Scottsdale 1 Ryan Vilade had himself a night after reaching base five times – collecting four knocks, including a double, and a walk – driving in a pair of runs and scoring. The fifth-ranked Rockies prospect posted his first multihit performance over nine games in the AFL
Yepez, Nootbaar continue to rake in desert
Cardinals outfielder, first baseman each homer, combine for 7 RBIs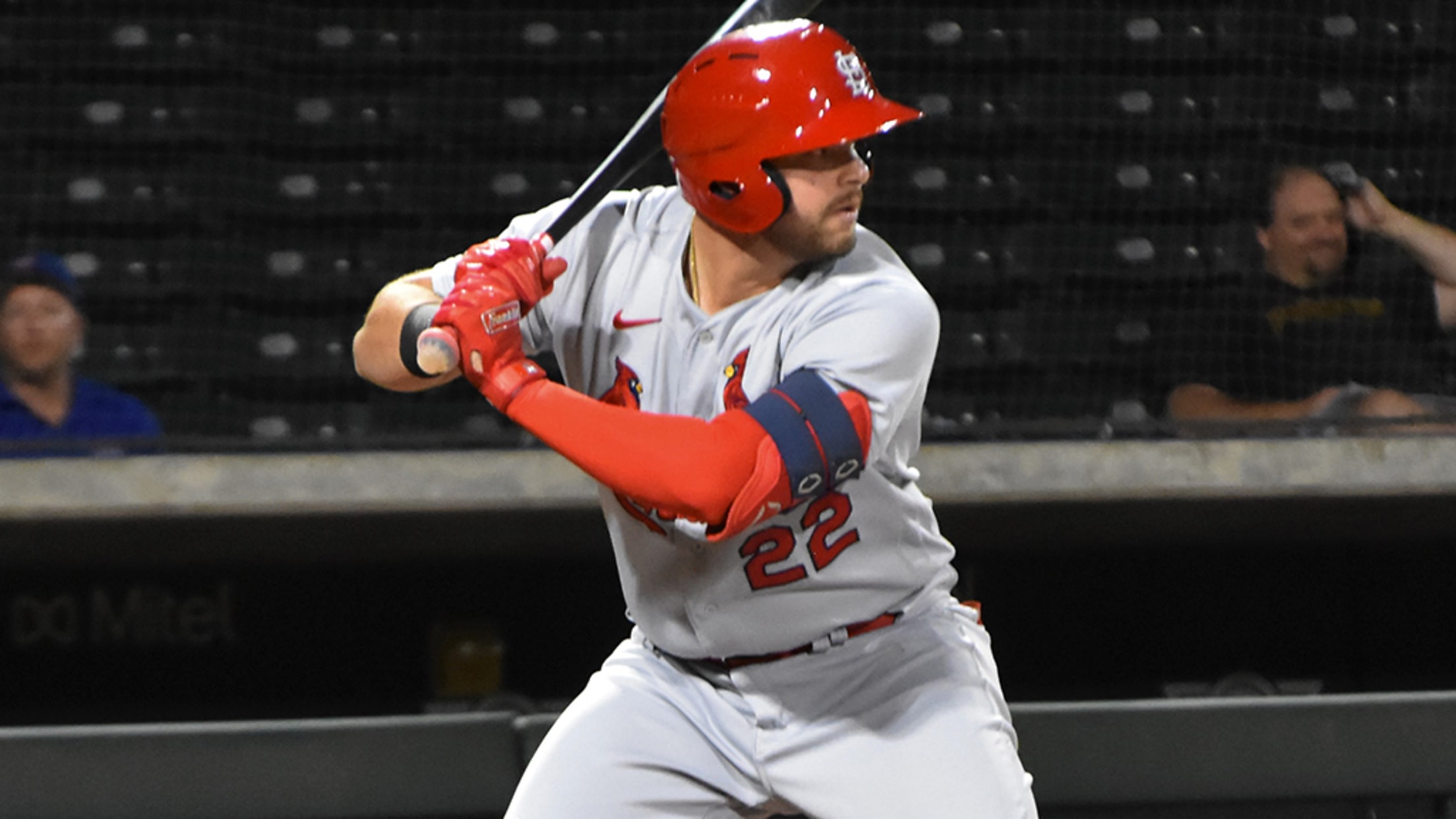 Glendale 9, Surprise 2 A pair of top St. Louis talents, Lars Nootbaar and Juan Yepez, led the charge for the Desert Dogs with a homer and a double apiece. Nootbaar launched a 463-foot three-run to right field in the eighth and led off the game for Glendale with a