Tenth Inning Miscue Prods Suns to Victory
Suns Take Game 1-0 to Win Series at Rome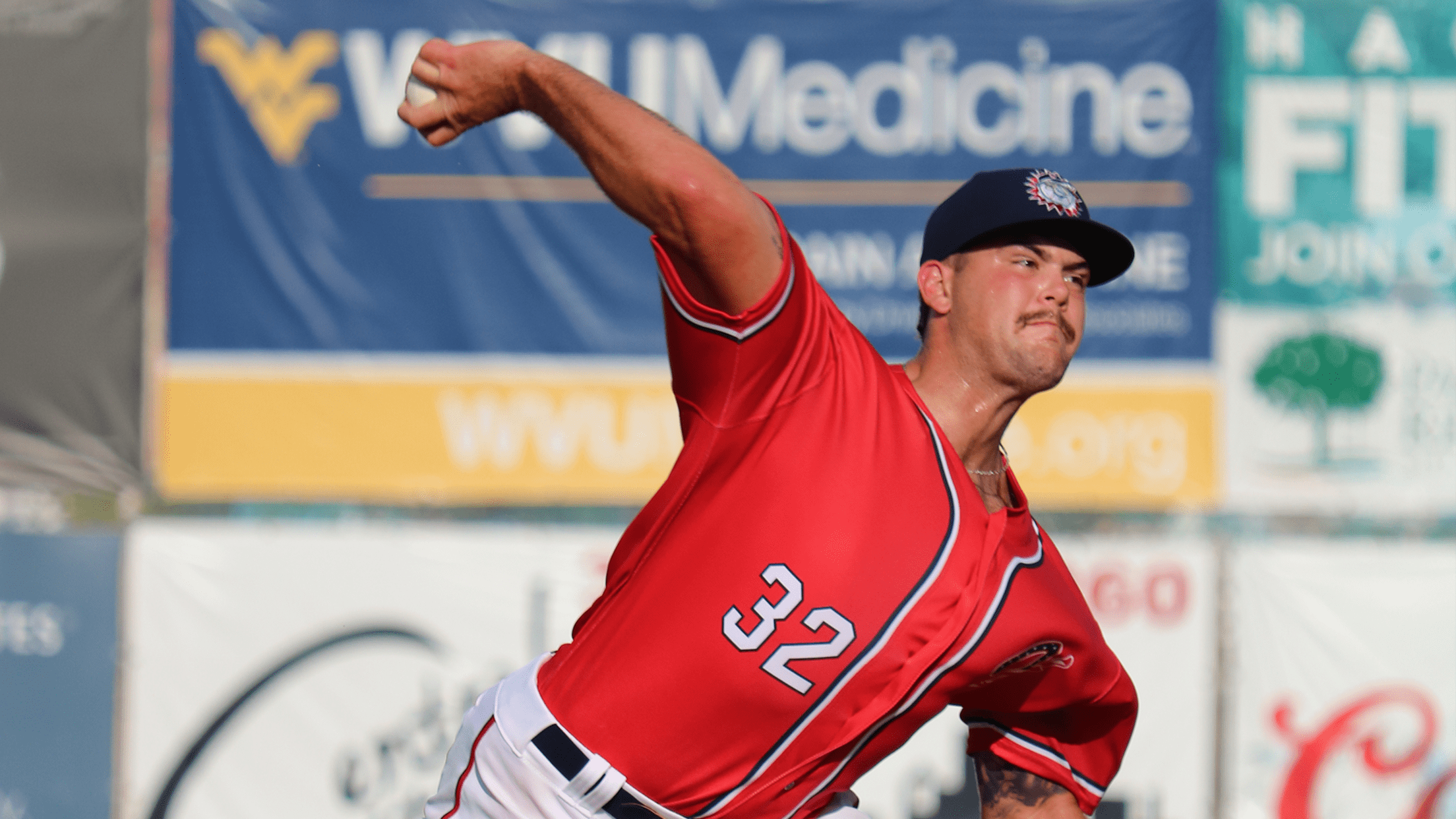 Schaller started the Suns staff off on the right foot, spinning five shutout innings to begin the game. (Abby Choi/Hagerstown Suns Staff)
ROME, GA (July 25, 2019) - A tenth inning error allowed Jacob Rhinesmith to score and the Suns to cap-off a 2-0 win against the Rome Braves at State Mutual Stadium Thursday evening.Rhinesmith started the 10th at second and advanced to third on a passed ball with no outs. While he was at
ROME, GA (July 25, 2019) - A tenth inning error allowed Jacob Rhinesmith to score and the Suns to cap-off a 2-0 win against the Rome Braves at State Mutual Stadium Thursday evening.
Rhinesmith started the 10th at second and advanced to third on a passed ball with no outs. While he was at third, Cole Daily popped out to pitcher Jake Higginbotham (L, 3-4) for the second out of the frame. The pitcher errantly tossed the ball to third to try to double-up Rhinesmith, who scored on the attempt.
Israel Pineda would score in the next at-bat when Phil Caulfield reached on an error from second baseman Greg Cullen to put the Suns (44-59, 14-19) in front 2-0.
Jacob Howell (S, 2) earned the save after working a scoreless 10th frame.
Reid Schaller tossed an absolute gem, working five, one-hit innings for the Suns prior to handing the ball to Ryan Williamson(W, 2-0) who continued the dominance against Rome (47-56, 17-17) bats. Williamson worked four scoreless frames before leaving the scoreless ball game.
Schaller, Williamson and Howell combined to throw Hagerstown's fourth shutout of the season, the first since Schaller, Matt Cronin and Angel Guillen did so July 13.
Rome's starter Alan Rangel tangled with the Suns pitching staff, working seven, shutout frames before exiting the game with a no-decision.
Tomorrow, the Suns will travel to Columbia to visit the Fireflies for a four-game series. The Suns will open with RHP Joan Adon (8-3, 4.20 ERA) and the Fireflies have yet to announce their starter.
After the seven-game roadtrip, the Suns return to Municipal Stadium for a seven-game homestand against the Braves and Fireflies July 31-August 6. The stretch is filled with plenty of promotions including Bark in the Park, Thirsty Thursday, a Juan Soto Bobblehead giveaway, Sunday Funday and Summer Camp Day. For tickets or more information visit hagerstownsuns.com or call 301-791-6266.