Yankees Add Catcher Donny Sands To Major League Roster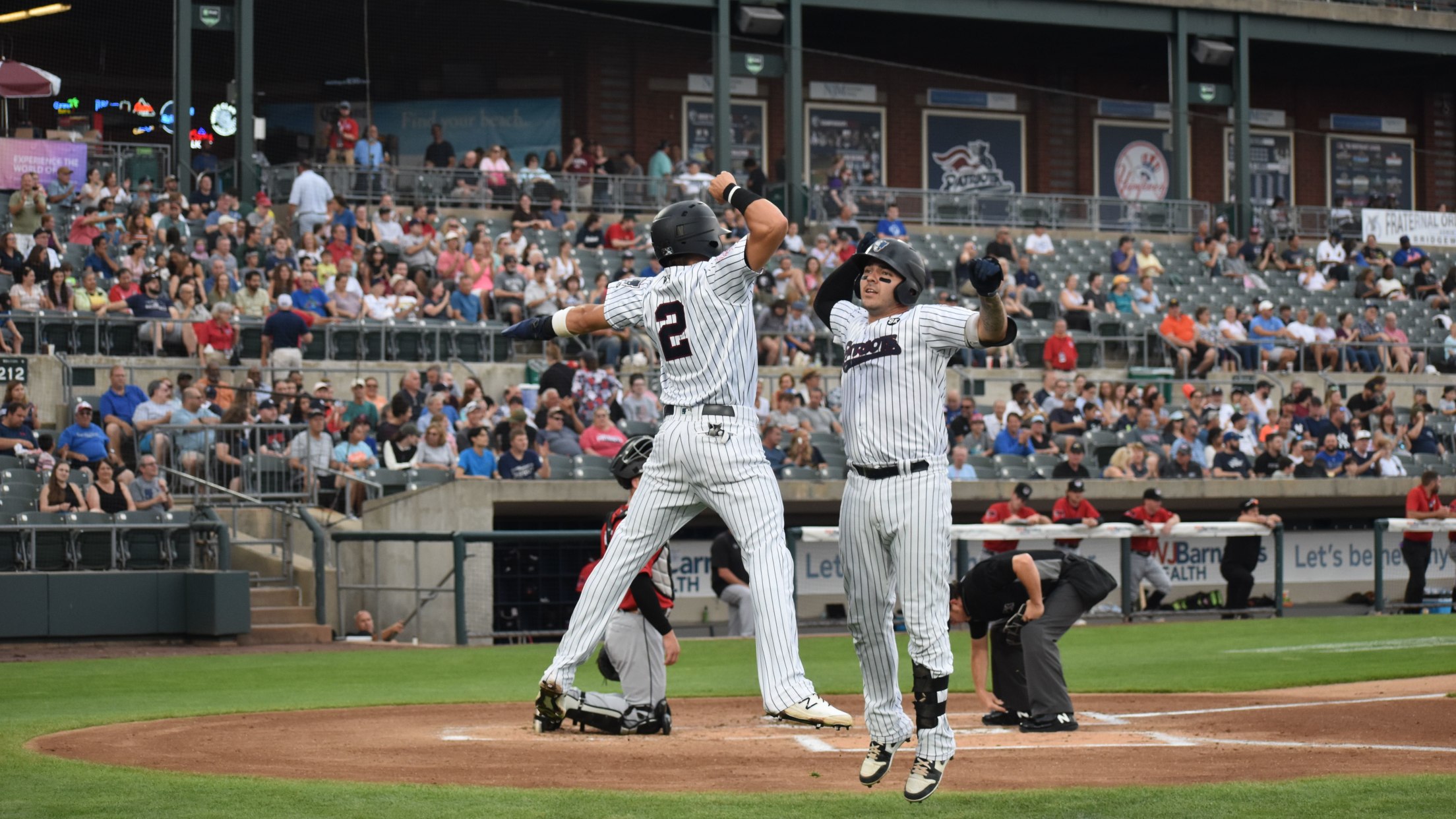 Bridgewater, New Jersey – The New York Yankees have announced that catcher Donny Sands has been added to their Major League roster. Sands played 52 games with Double-A Somerset during the 2021 season. He batted .253 with 27 runs, 49 hits, ten doubles, 10 home runs and 27 RBI in
Bridgewater, New Jersey – The New York Yankees have announced that catcher Donny Sands has been added to their Major League roster.
Sands played 52 games with Double-A Somerset during the 2021 season. He batted .253 with 27 runs, 49 hits, ten doubles, 10 home runs and 27 RBI in 194 at bats.
Earlier today, the Yankees declined the club option on LHP Joely Rodríguez.

Additionally, the Yankees added C Donny Sands to the Major League roster.

— New York Yankees (@Yankees) November 7, 2021
In a three-game stretch vs. Richmond from 6/15 - 6/17, Sands went 5-for-12 with four home runs and ten RBI, including three or more RBI in each of the games. Following a 3-for-4 performance with two home runs on 6/15, he ended the 6/16 with a walk-off two-run home run in the bottom of the 11th inning.
The Tucson, Arizona native was promoted to Triple-A on 7/16. With Scranton/Wilkes-Barre, Sands hit .272 with 20 runs, 40 hits, six doubles, eight home runs and 29 RBI in 42 games played.
Originally selected by the Yankees in the eighth round of the 2015 First-Year Player Draft, Sands has a minor league career .268 average, 351 hits, 156 runs, 69 doubles, 26 home runs and 183 RBI in 368 games over six seasons.
About the Somerset Patriots
The Somerset Patriots are the New York Yankees Double-A Affiliate and develop today's top minor league talent into the pinstriped superstars of tomorrow for MLB's winningest team. The Patriots compete in the Double-A Northeast League and play their home games at TD Bank Ballpark in Bridgewater, NJ, where fans of all ages and levels of baseball fandom get to enjoy the unique experience that is minor league baseball.
To learn more, visit: _www.somersetpatriots.com_.