Patrick Mahomes - Tales of Tides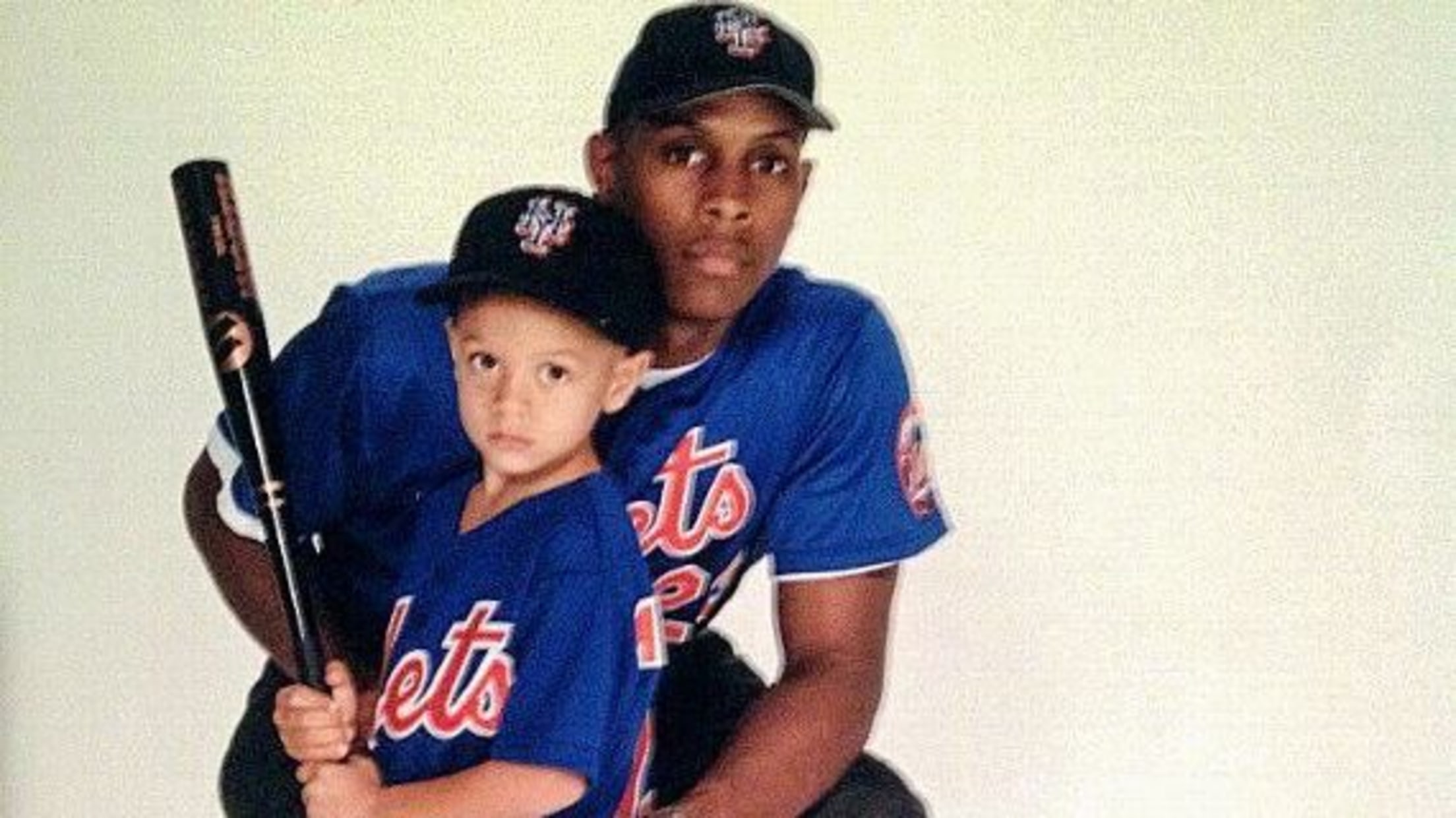 (Picture submitted to ESPN from the Mahomes family)
PATRICK LAVON MAHOMES is not commonly known as a name attached to the game of baseball, especially if you are a fan of the National Football League. This weekend Patrick Mahomes II will be suiting up for the Kansas City Chiefs at quarterback during the Super Bowl versus the Philadelphia
PATRICK LAVON MAHOMES is not commonly known as a name attached to the game of baseball, especially if you are a fan of the National Football League. This weekend Patrick Mahomes II will be suiting up for the Kansas City Chiefs at quarterback during the Super Bowl versus the Philadelphia Eagles, his third Super Bowl appearance since 2019.
The origin story of one of the top modern quarterbacks started when he was born on September 17, 1995. During that time his father, Patrick Mahomes, was towards the end of his fourth season pitching with the Minnesota Twins at age 24. As a father, he raised his junior as a multi-sport athlete playing baseball, basketball and football throughout high school. Mahomes II threw for 4,619 passing yards, 50 passing touchdowns, 948 rushing yards, and 15 rushing touchdowns as a senior. Later that spring, he threw a no-hitter with 16 strikeouts for the varsity baseball team. Mahomes II would end up attending Texas Tech, playing both football and baseball as a relief pitcher. Mahomes II was drafted by the Detroit Tigers in the 37th round of the 2014 MLB draft, but did not sign. He was later drafted 10th overall in the 2017 NFL Draft after Kansas City traded up to get him.
Just like his son, Patrick Mahomes was a multi-sport athlete. Born on August 9, 1970, he grew up in Lindale, Texas and played basketball, baseball and football while being a member of the National Honor Society and had the second-highest grade point average in his graduating class. As a junior, Mahomes played quarterback and earned All-State honors. He then averaged 30 points per game for his basketball season. Mahomes considered playing college baseball at Arkansas and would have walked on to the basketball team but was drafted by the Minnesota Twins in the 6th round of the 1988 MLB Draft.
Initially, Mahomes was a starting pitcher. In his first five seasons as a professional baseball minor leaguer, Mahomes would shoot up from Rookie-level to Major League Baseball in 1992. He would start 108 of the 110 minor league games he played in, going 50-36 with a 3.12 ERA and allowed a .217 opponent's average. He would make his Major League debut as a 21-year-old with the Minnesota Twins on April 12, 1992 vs. Texas, a season in which he was ranked the #25 prospect in the preseason according to Baseball America. He served as a spot-starter in his second season with the Twins, starting in five of the 12 games he appeared in. Mahomes went on to earn a spot in the starting rotation in 1994, starting 21 games in the player strike-shortened season.
Mahomes would serve predominantly as a reliever for the remainder of his career. He pitched in 47 games with the Minnesota Twins in 1995, and was traded to the Boston Red Sox late in the 1996 season in exchange for Brian Looney. Halfway through the 1997 season, the Red Sox released Mahomes, putting his Major League career in jeopardy. To stay sharp and continue to develop his skills, Mahomes would sign with the Yokohama BayStars of Nippon Pro Baseball in Japan to play there for the remainder of 1997 and through 1998.
Another shot at the big leagues came in 1999 when Mahomes signed with the New York Mets. He would start his reemergence into American baseball with the Norfolk Tides, starting six games and went 4-1 with a 3.49 ERA. After that he ended up making the Mets roster and remained with them from May through the end of the season, going 8-0 in 39 relief appearances. That helped New York make the playoffs for the first time since 1988. Mahomes would pitch in four postseason games, recording a 2.25 ERA in 8.0 innings as the Mets lost to the Atlanta Braves in the National League Championship Series.
Mahomes would return to the Mets in 2000 and helped them make the World Series but lost to the New York Yankees. From there, he would play for the Texas Rangers in 2001, the Chicago Cubs in 2002 and finally the Pittsburgh Pirates in 2003 in his final season in MLB. From there he would play in Triple-A for numerous teams from 2004 – 2007. He would then play in the independent American Association from 2008 – 2009 before he retired at age 39.
Norfolk served as a chance for Mahomes to revitalize his professional career, resulting in multiple chances at reaching and winning the World Series with his team. One would imagine the perseverance he experienced, from being a top prospect to fringe Major Leaguer, then to playoff contributor, helped him raise a future world-class athlete.