Roy Lee Jackson - Tales of Tides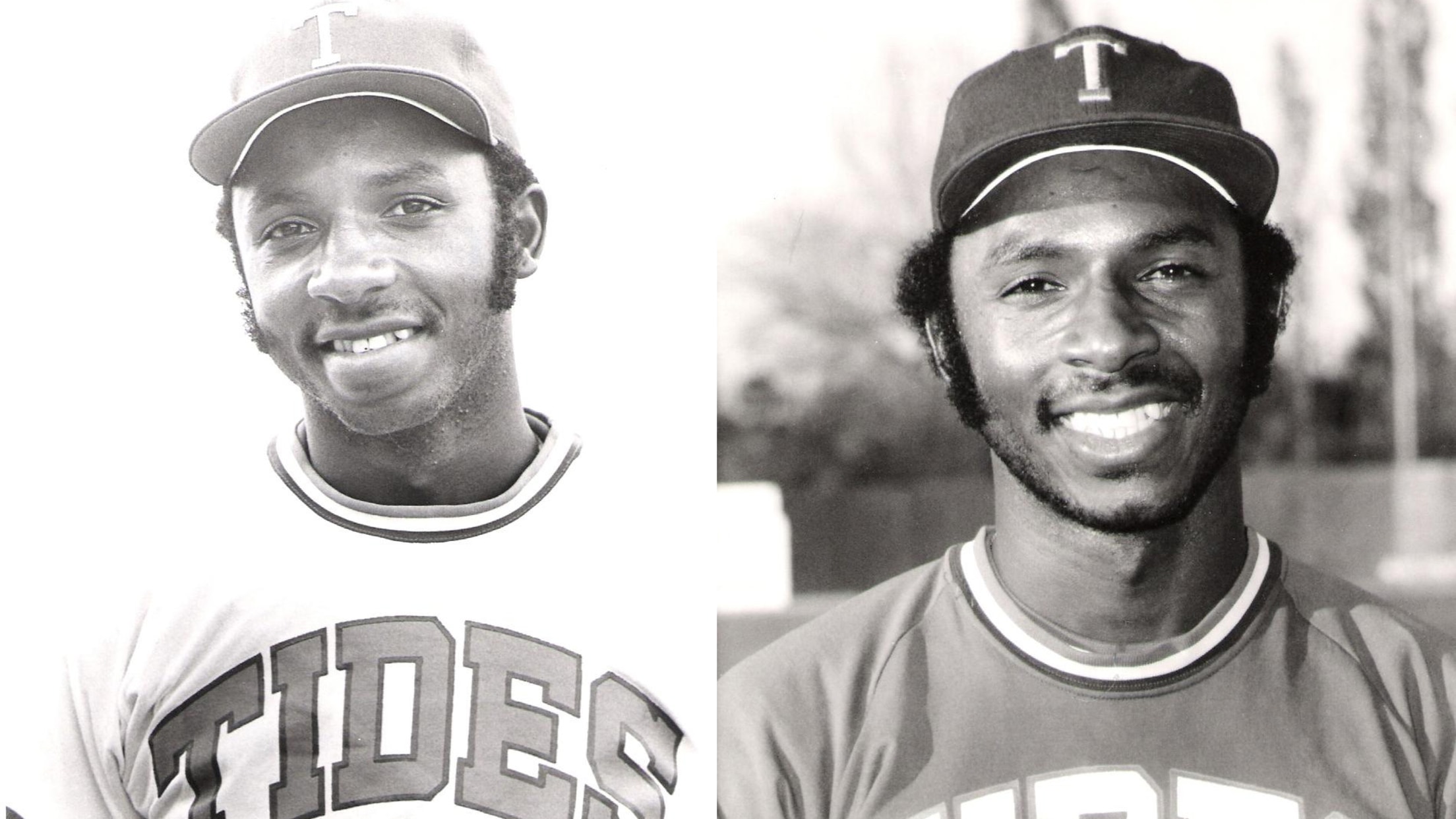 ROY LEE JACKSON was born in Opelika, Alabama on May 1, 1954, a city neighboring Auburn to the northeast. He was the second-oldest of seven siblings to his father and mother, who was a laborer and an employee of the Head Start Institute, respectively. In research done by Malcom Allen
ROY LEE JACKSON was born in Opelika, Alabama on May 1, 1954, a city neighboring Auburn to the northeast. He was the second-oldest of seven siblings to his father and mother, who was a laborer and an employee of the Head Start Institute, respectively. In research done by Malcom Allen of SABR, Jackson learned to play baseball with his cousin by stealing his mother's broom and cutting off the head off to play with a rubber ball.
In high school, Jackson was a quarterback/wide receiver for the football squad, a forward/guard in basketball, and a pitcher/first baseman for the baseball team. In his senior year, he was the team MVP in all three sports. The Houston Astros would select him in the 12th round of the 1972 MLB Draft, but he didn't sign. "The decision was made by me and my family," he explained. "We looked at the value of being drafted that late as opposed to what I could accomplish in getting an education."
According to writer Douglas Malan, Jackson wanted to attend nearby Auburn University, but he wasn't offered a tryout – much less a scholarship – despite being one of the state's top-rated players. "The coach said he wasn't doing that. I think that had something to do with racism, if you want to be quite honest about it," Jackson said. According to Allen, Auburn had integrated its sports teams in 1969 but the Tigers' baseball squad did not feature any African American future big-leaguers until the 1980s, when Bo Jackson and Frank Thomas arrived.
Two Division II Historically Black Colleges and Universities (HBCUs) recruited Jackson: Tuskeegee University and Florida A&M. He would choose the former, playing three seasons with the Tuskeegee Golden Tigers while majoring in social work. If he chose Florida A&M, he would have been teammates with future Hall of Famer Andre Dawson. Jackson earned All-SIAC honors during each of his three seasons, compiling a record of 22-9 with a 1.51 ERA and 384 strikeouts in 251.0 innings. He was named the Golden Tigers' MVP in his sophomore and junior seasons, when he also batted .404 and a team-leading .481, respectively. In 1975, Jackson's 160 strikeouts led Division II pitchers. In 2022, Jackson would be named to the College Baseball Hall of Fame, the first right-hander ever from an HBCU school.
Despite his collegiate success, Jackson would go undrafted in 1975 but signed with the New York Mets. He would earn an All-Star selection in the Appalachian League with Rookie-level Marion Mets that same year. He would start 1976 in Class-A Lynchburg of the Carolina League and finish the season with Double-A Jackson.
Jackson would finally make his Triple-A debut with the Tidewater Tides in 1977, serving as a starting pitcher for the season. He racked up 13 wins with the Tides, tied for sixth-most in a single season in franchise history. After the Tides were eliminated from the playoffs, Jackson was called up to the Mets to make his Major League debut. From there, he would split his seasons between the Tides and the Mets from 1978 through 1980, mostly spending his time in Triple-A. In his four seasons with the Tides, Jackson solidified himself in the Tides franchise record book. He currently has the most career wins with 39, while ranking second in strikeouts (387) and innings pitched (559.0).
After the 1980 season, he was traded to the Toronto Blue Jays for Bob Bailor. Jackson would be a reliever for four full seasons with Toronto from 1981 through 1984. His spent his final seasons in MLB with San Diego in 1985 and Minnesota in 1986 before retiring in 1987.
During spring training 1980, he accepted an invitation to a Bible talk from a teammate and made a life-changing decision. He quit drinking, smoking and using profanity after becoming a born-again Christian. During his four seasons in Toronto, Jackson had led the Blue Jays' chapel services and helped future All-Stars Jesse Barfield and Tony Fernández become born-again Christians. Jackson was also famous for singing both the American and Canadian National Anthems prior to a game in Toronto during the 1983 season. After retirement, Jackson returned home and eventually settled in Auburn. With his wife, he started the New Creation Service Center out of their home. "I became a minister in 1980 and my heart has always been in the ministry," Jackson told the Toronto Star in 1992. "It's the most important part of my life."
A special thanks to Malcolm Allen and Douglas Malan for compiling Jackson's biography. You can find Allen's work on SABR's website, while Malan's work was posted on blackcollegenines.com