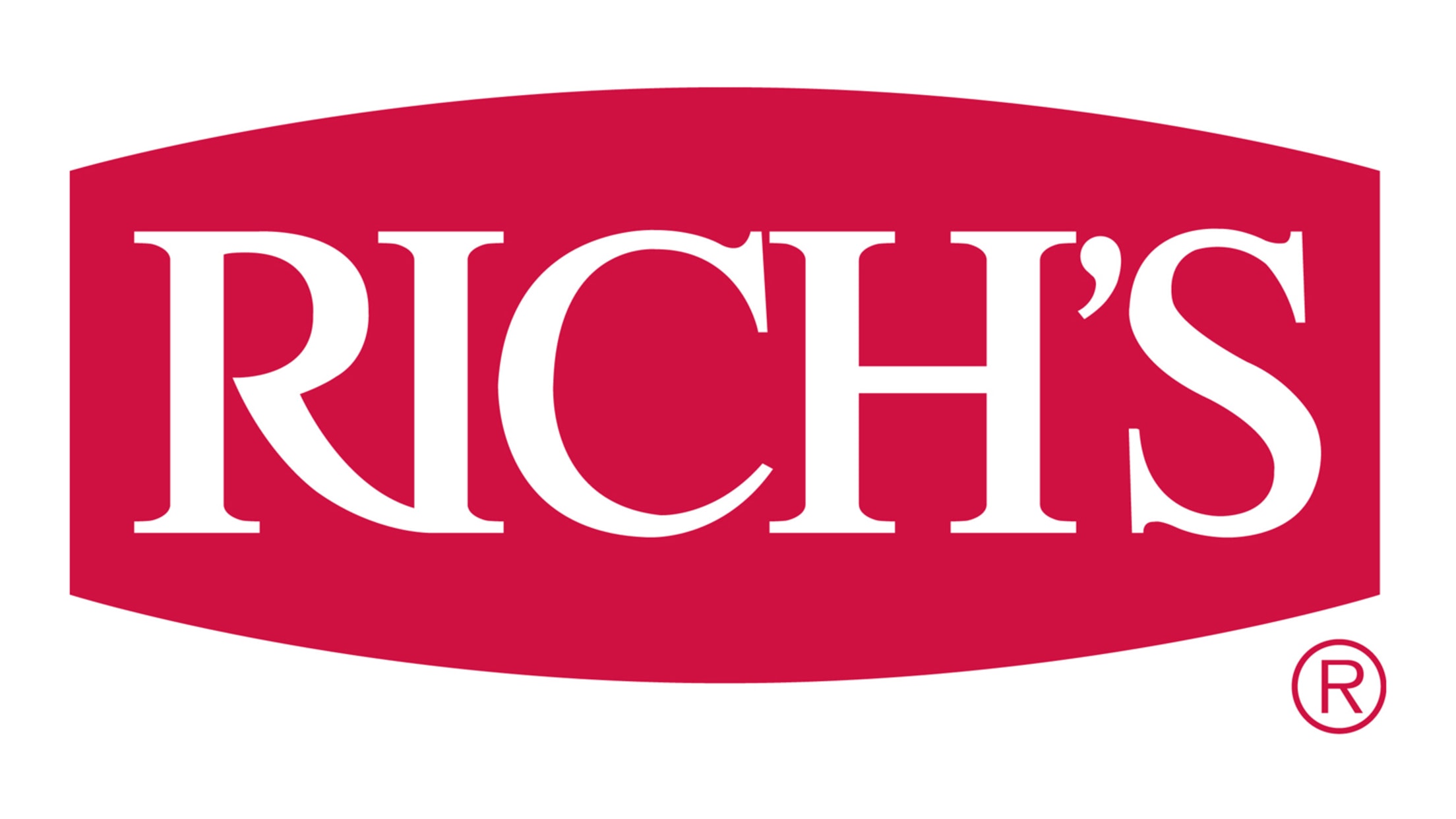 The Naturals would like to thank our Community Partners
7hills Homeless Center: Offers services to the homeless population in Fayetteville and Northwest Arkansas with a Day Center and HOPE program. Our mission is to develop and implement collaborative, local solutions that foster hope, opportunity, and stability for people experiencing homelessness.
Ability Tree: Coming alongside families of children, teens, and adults with special needs through recreation, education, support, and training (R.E.S.T.).
Addy Joy's Hope Foundation: Addy Joy's Hope Foundation is a small, but growing foundation on a mission to end the pediatric brain cancer known as DIPG. We plan to do this by funding research into finding a cure for DIPG, raising awareness of DIPG, and supporting families who currently have loved ones fighting DIPG.
Arkansas 4-H: The mission of 4-H is to provide opportunities for youth to acquire knowledge, develop life skills, form attitudes, and practice behavior that will enable them to become self-directing, productive, and contributing members of society.
Arkansas Gryphons Rugby Club: The Arkansas Gryphons Club, established in 2006, is a not-for-profit organization registered in the state of Arkansas. The Gryphons are a prime example of diversity with players from different backgrounds and nationalities coming together as a single unit / team to achieve a common goal on the rugby pitch. The club is dedicated to excellence and aims to apply the rugby principles of character, discipline and integrity on and off the rugby field and in our everyday lives. We are always open to new players joining the club to compete with us in rugby.
Arkansas Support Network: The Arkansas Support Network believes that every person, regardless of society's perceptions of their disabilities, deserves the right to live in a loving home and a welcoming community. The Arkansas Support Network works hard every day to make that vision a reality for the more than 900 individuals and families we support in Northwest Arkansas.
Arkansas' Toward Zero Deaths: Arkansas' Toward Zero Deaths program is a statewide awareness campaign led by a multi-agency partnership and supported by funding from the National Highway Transportation Safety Administration and the Federal Highway Administration. It is part of "Toward Zero Deaths: A National Strategy on Highway Safety", developed by a national coalition of traffic safety groups as a more organized and comprehensive way to address highway safety.
Arkansas Veterans Village Inc: We are Arkansas Veteran Village Inc., a 501c3 dedicated to get homeless veterans into transitional housing so they can re-assimilate into a stable life style. The money raised will provide each veteran a place to live until all the programs they need can be made available to them.
Bentonville Animal Services: Our mission is to improve & save animal lives by promoting quality care & compassion through adoption & responsible pet ownership. We strive to adopt out every safe & healthy animal, educate the public on how to be a responsible pet owner, and advocate for the animals in our community who cannot speak for themselves.
Children of Arkansas Loved for a Lifetime: Our mission is to educate, equip and encourage the Christian community to provide a future and a hope for the children in foster care. Our vision is to have no waiting children in Arkansas foster care, but instead to have waiting, Christian families ready to take them in!
Conquering Congenital Heart Disease – Arkansas: We exist to conquer the most common birth defect. We engage, listen, learn, and act! We create visibility and empower all impacted by Congenital Heart Disease. We accomplish this through awareness, community, knowledge, and research.
Dustin's Dream: In honor of the life of Dustin Chamberlain, conducts international medical mission trips, provides scholarships for students entering the field of healthcare, and partners with like-minded organizations to improve the welfare of at-risk families, locally and internationally.
Empire Elite Cheer: We are an AllStar cheer program. We work with ages 3-14 in tumbling , jumping and stunting. We specialize in competitive cheerleading. At Empire Elite we coach cheer but focus on growing the person!
Every Soul Matters: We are a 501(c)(3)charitable organization dedicated to being a light in the darkness to the disenfranchised and unhoused neighbors in NWA.
Food Fairies: The Food Fairies are a non-profit organization with a mission to provide essential items to those in need within Benton County. We fulfill our mission by utilizing the little free pantries throughout neighborhoods and rural areas to provide food, toiletries, and other essential items. In addition to providing essential items, we also provide holiday baskets and adopt families in need during stressful times. It takes a village and it starts with us ⭐️
FosterAdopt Connect: FosterAdopt Connect works with children, youth, and families as they navigate the complexities of the child welfare system. With the help of innovative tools, a dedicated professional staff, and over 20 years of experience working in the Kansas and Missouri foster care systems, we're equipped to connect children with families that provide love, healing, and stability for a brighter future. FosterAdopt Connect's mission is to provide foster and adoptive children a stable, loving and nurturing family environment by support and advocacy for abused and neglected children and the families caring for them.
Fred Astaire Dance Studios: Fred Astaire Dance Studios in Springdale offer Ballroom and Latin dance lessons, in a one-on-one or group format, for people of ages 5 to 80+ years old. We are committed to enriching lives - physically, emotionally & socially - through the positive, transforming power of dance.
Growing and Coping, Together: Restoring the relationship of children who have experienced having an incarcerated loved one by providing compassionate interventions as they grow and cope together.
Hearts 4 Service: Hearts4Service provides working opportunities to the economically challenged and marginalized!
Hub of HOPE: Our vision is a community mobilized to improve the response to victims of human trafficking in Northwest Arkansas. Survivors thriving in a life free from exploitation. Our mission is healing and opportunities for victims of human trafficking. Prevention and education for the community.
Hydrocephalus Association: The mission of the Hydrocephalus Association is to promote a cure for hydrocephalus and improve the lives of those affected by the condition. We will accomplish this by collaborating with patients, caregivers, researchers and industry, raising awareness, and funding innovative, high-impact research to prevent, treat and ultimately cure hydrocephalus.
INFiNiTi Athletics: With locations in Springdale and Bentonville. iNFiNiTi offers a variety of programs for athletes of all ages. Their premier All-Star Cheer, Prep Cheer, and Special Athletes teams provide an opportunity for athletes to exercise both brain and body. For more information visit them at their table on the concourse or online at infinitiathletics.com.
Mew Cat Rescue: Mew Cat Rescue is dedicated to helping cats in need through adoption, medical care, education and community outreach programs.
Neighborhood Life House: Neighborhood Life House exists to build relationships within our community in a safe, Christ-centered environment.
New Beginning Children's Homes: Our mission is to provide foster children in Arkansas a safe and faith centered family atmosphere in which they can heal, grow and be loved while they are working through many difficult life issues. We believe that the Bible teaches us this: Religion that God our Father accepts as pure and faultless is this: to look after orphans and widows in their distress and to keep oneself from being polluted by the world. James 1:27 NIV
Nomad Shrine Club: A Purpose-driven Fraternity dedicated to improving the lives of children through our philanthropic efforts supporting Shriners Children Hospitals and facilities.
Northwest Arkansas Juniors Storm: Northwest Arkansas Juniors Storm is a competitive volleyball club that values the importance of being a well-rounded volleyball player and person. We embrace competition, emphasize work ethic and embrace being great teammates. We train in a way that aligns with the current motor learning research and use training techniques that emphasize the visual-motor skills needed to be a great volleyball player.
Ocean Wave: We are a dance initiative in Springdale, Arkansas. Our studio is located in the jones center dance studio. Our mission is to educate participants and audiences on island cultural traditions, and to empower youth to build confidence through this arts-specific approach.
OLGA Ministries: OLGA Ministries is a Christian nonprofit organization dedicated to spreading the fierce love of Jesus Christ by empowering the people of Honduras to thrive in their communities. We do this by meeting food and housing needs, providing micro-business opportunities, assisting with healthcare, disaster relief and providing resources to make education possible for orphans, individuals and families.
Ozark Adaptive Sports Association (OZASA): A nonprofit organization that benefits people with physical disabilities in the Greater Northwest Arkansas area who wish to stay physically active. In the weeks and months following diagnosis of severe illness or injury, people are often left wondering: What now? Our goal at OZASA is to find these individuals and show them what IS possible by getting them back on the move and physically active. We strive to build an inclusive community for people with disabilities and offer opportunities for them to compete in sports and have fun!
Prevent 22: Our mission at Prevent 22 is providing necessary resources for veterans to get the mental help they deserve.
Project Offset: Changing the world one seed at a time! Help us crush hunger by providing free food to all in need!
Remembering Nicholas Foundation: Remembering Nicholas Foundation is an angel ready to help families facing the unexpected loss of an infant and we have three foundational pillars.
Financial Provision - helping families with medical bills, funeral costs, burial expenses, & family counseling.
Emotional Support - guidance on next steps, a hand to hold in the process, & an ear to listen to as they grieve.
Education for Change - providing resources to hospital bereavement programs, SIDS & Safe Sleep Awareness, & petitioning for more regulations around at home childcare in Arkansas in hopes of saving future infant lives.
Sharing and Caring of Benton County: At Sharing & Caring of Benton County, we envision a world where every family has hope at Christmas and the opportunity for a bright future. We work to serve Benton County's youth in three core areas: our Christmas program, scholarships for local high school students and back-to-school assistance for families in need. Sharing & Caring of Benton County is proud to support over 5,000 children annually, thanks to support within our community.
Sheep Dog Impact Assistance: Founded in 2010, Sheep Dog Impact Assistance (SDIA) is the national non-profit founded and headquartered in Rogers, Arkansas, that provides charitable services benefiting the overall well-being of our nation's "Sheep Dogs" (Veterans, Law Enforcement, Fire & Rescue, and EMS personnel) through Get Off The Couch™ programming. SDIA exists to engage, assist and empower our nation's heroes through Outdoor Adventures (physical activity), Warrior PATHH training (mental wellness) and Continued Service/Disaster Response (volunteerism) programs.
SOAR Afterschool Program: Filling the gap between the school day and the work day, SOAR partners with hardworking families to provide a safe and free place for kids to learn, build healthy relationships with peers and adults, and practice the public speaking and leadership skills they'll need for future success.
Socks and Cookies: A group of proud Americans that support our deployed Troops. We provide them with "a piece of home while they are away" from their family and friends.
Special Needs Athletic Program: We believe that the Special Needs Athletic Program, Inc. (SNAP) mission is to expand the quality of life for individuals with disabilities through athletics and activities, to provide positive and encouraging leadership for the development of these individuals/athletes, and to support and enrich their lives through social interactions.
Student Launch: created to serve the needs of public high school students within Northwest Arkansas by removing financial barriers that prevent students from applying to higher education institutions and other post-graduate opportunities. This is achieved by providing qualifying students with financial aid to cover the cost of college application fees, trade school application fees, and study materials and registration fees for standardized tests such as the ACT or SAT.
Sydni Smiles: A nonprofit organization dedicated to raising awareness for childhood cancer, increasing funding for childhood cancer research, and providing support and assistance to families affected by childhood cancer.
The Joys of Swimming: The Joys of Swimming provides water safety education to save lives and develop lifelong swimmers. We do this through a curriculum available for anyone, anywhere.
United Way of Northwest Arkansas: United Way of Northwest Arkansas is a forward-thinking organization working to improve the capacity of individuals and families by mobilizing the caring power of our community through collaboration with our partners. United Way envisions a world where all individuals and families achieve their potential through education, income stability and healthy lives.