NATURALS COMEBACK AGAIN FALLS SHORT IN 5-4 LOSS TO TRAVELERS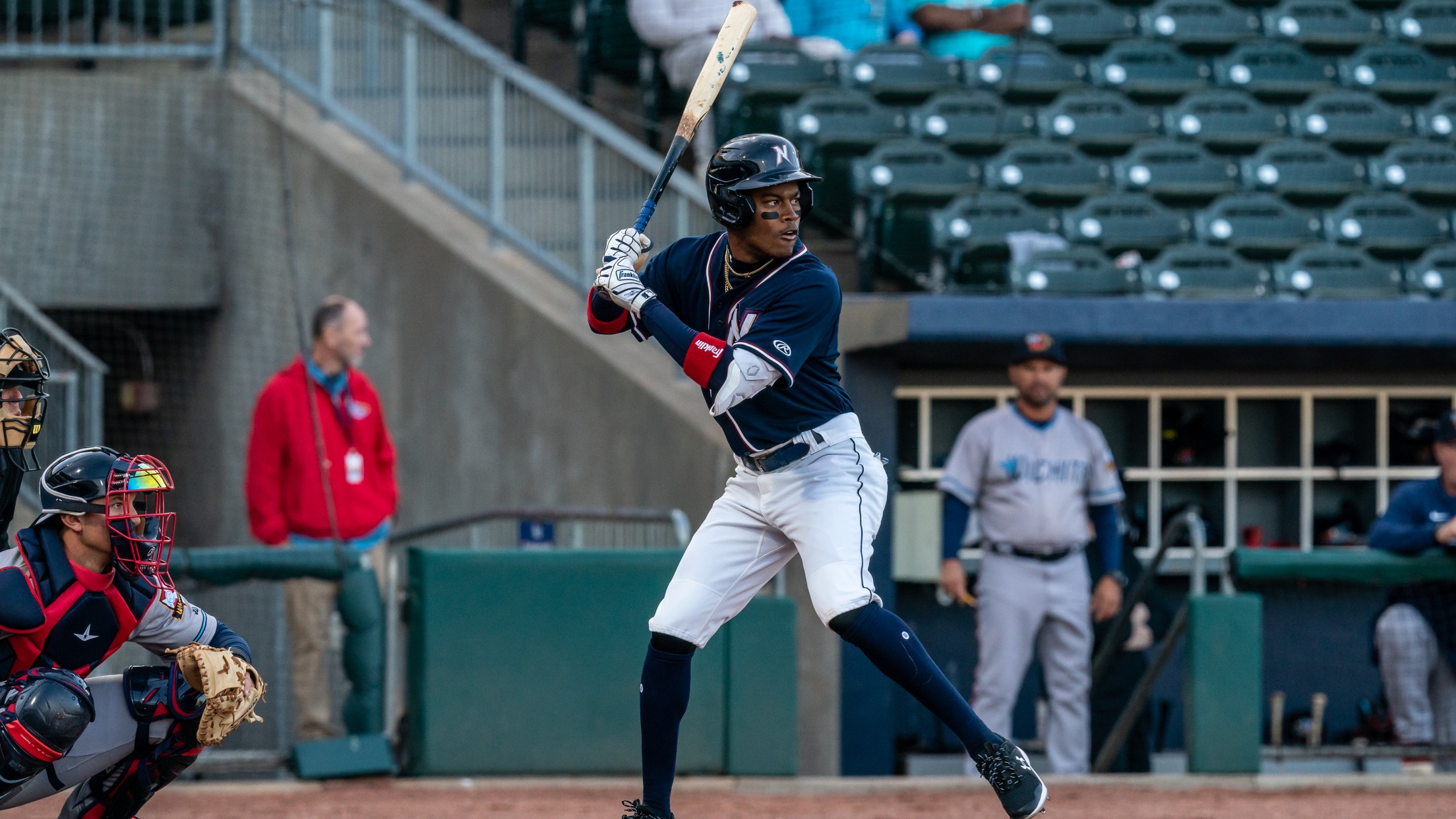 Shortstop Maikel Garcia went 2-for-4 with an RBI and a run scored in the loss to Arkansas Wednesday night. (Alan Jamison)
NORTH LITTLE ROCK, AR – Down 5-0 at the end of the fifth inning, the Northwest Arkansas Naturals backed back to put the tying run on third base, but could not bring the run across, falling to the Arkansas Travelers, 5-4 Wednesday night. The Travelers struck Naturals starter Angel Zerpa
NORTH LITTLE ROCK, AR – Down 5-0 at the end of the fifth inning, the Northwest Arkansas Naturals backed back to put the tying run on third base, but could not bring the run across, falling to the Arkansas Travelers, 5-4 Wednesday night.
The Travelers struck Naturals starter Angel Zerpa for five runs (three earned) across 4.2 innings, as the left-hander struck out four. At one point from the second into the fifth inning, Zerpa retired 9 of 11 batters, but could not finish off the fifth.
Zack Phillips relieved Zerpa and produced one of his best outings of the season, throwing 2.1 scoreless innings with a pair of strikeouts. Zach Willeman followed Phillips and pitched a 1-2-3 eighth, with a pair of strikeouts, using just eight pitches, again trying to keep the Naturals close.
After shortstop Maikel Garcia led off the game with a single on the very first pitch, Northwest Arkansas did not record another base hit until the eighth. Logan Porter and John Rave both singled, then Garcia doubled Porter home for the first run of the night for the Naturals. With two outs, Michael Massey reached on an error that plated two runs, scoring Rave and Garcia to bring the Naturals within two.
After Willeman's perfect eighth, the Naturals refused to give up in the ninth inning. Nate Eaton singled and Robbie Glendinning walked to open the inning, then after a double steal, Eaton scored on a groundout from pinch-hitter Tucker Bradley to bring the score within one. The groundout moved pinch-runner Ryan Grotjohn to third base, but Naturals could not bring the tying run across, falling by one run for the third straight game and eighth time this season.
Northwest Arkansas looks to return to get back in the win column Thursday night at Dickey-Stephens Park, with right-hander Alec Marsh headed to the mound for a 6:35 p.m. CT first pitch.