Martin, Vargas Earn PCL Honors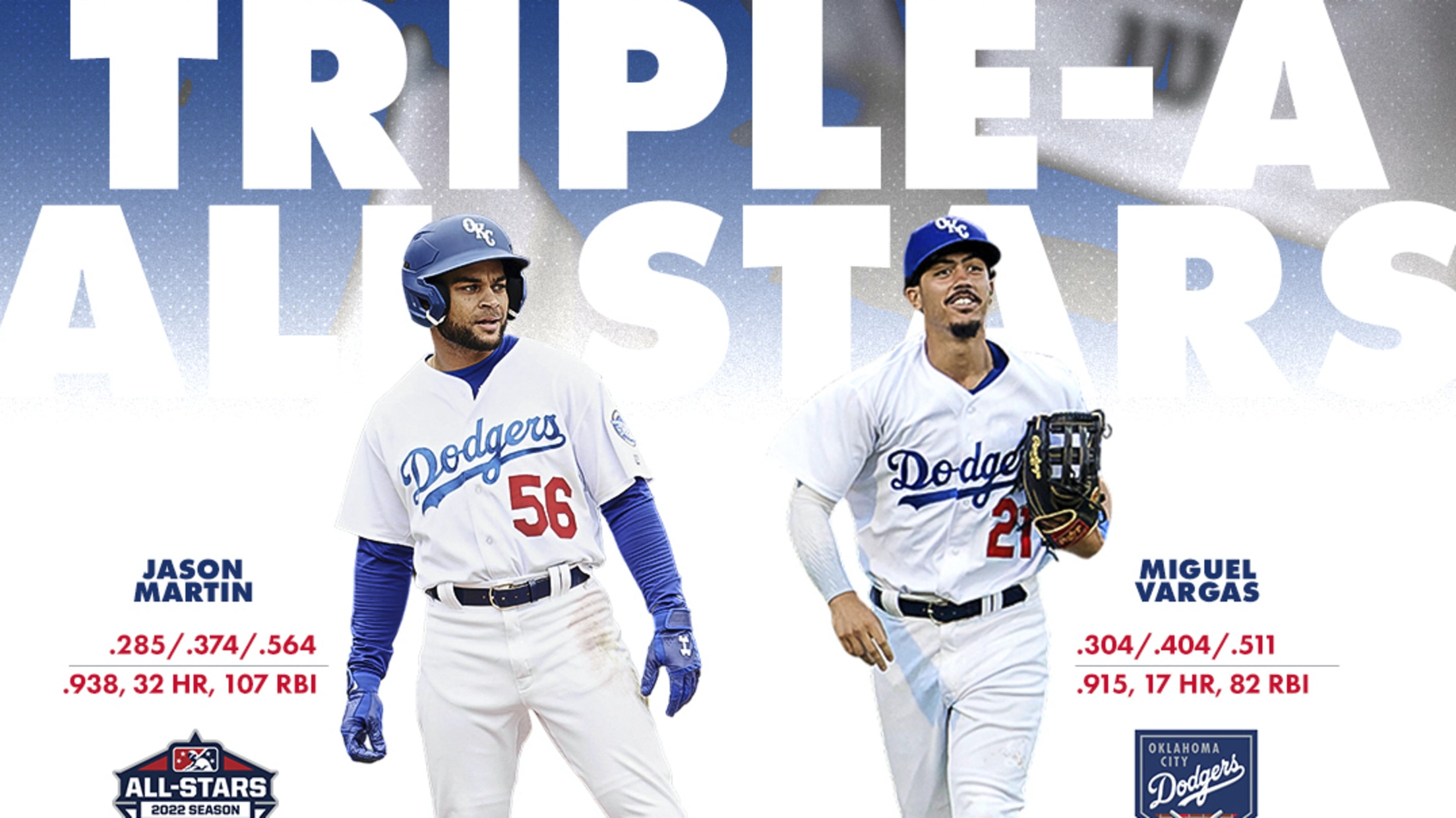 Jason Martin and Miguel Vargas both received postseason honors for their stellar 2022 seasons, as announced by Minor League Baseball Monday. League all-star teams and individuals awards were voted on by league field managers. Martin was named to the Pacific Coast League All-Star Team as one of three outfielders after
Jason Martin and Miguel Vargas both received postseason honors for their stellar 2022 seasons, as announced by Minor League Baseball Monday. League all-star teams and individuals awards were voted on by league field managers.
Martin was named to the Pacific Coast League All-Star Team as one of three outfielders after he led all Triple-A players with 107 RBI and tied for the PCL lead with 32 home runs. Martin, 27, set a Bricktown era record (since 1998) for most RBI by an OKC player during a single season, and he became the first OKC player with at least 30 homers and at least 100 RBI since 1993. Martin also led the league with 62 extra-base hits and 265 total bases. He tied for first first 100 runs scored while ranking second with a .938 OPS and fourth with a .564 slugging percentage. Additionally, Martin topped the OKC Dodgers with 134 hits.
Vargas was named the Pacific Coast League's Top MLB Prospect, as he ranked second among PCL qualified hitters with both a .304 batting average and .404 on-base percentage and ranked third with a .915 OPS. He also finished tied for first in the league with 100 runs scored despite not playing in a Triple-A game after Aug. 30.
The 22-year-old participated in the All-Star Futures Game in July and made his Major League debut in August. He played in 18 regular season games for the Los Angeles Dodgers and was part of the team's National League Division Series roster.
Click here to see the full list of Triple-A All-Stars and award winners.