OKC Dodgers Memorabilia Available for Auction Friday Via Clubhouse Collectibles
Proceeds to benefit OKC Dodgers Baseball Foundation and Foundation for Oklahoma City Public Schools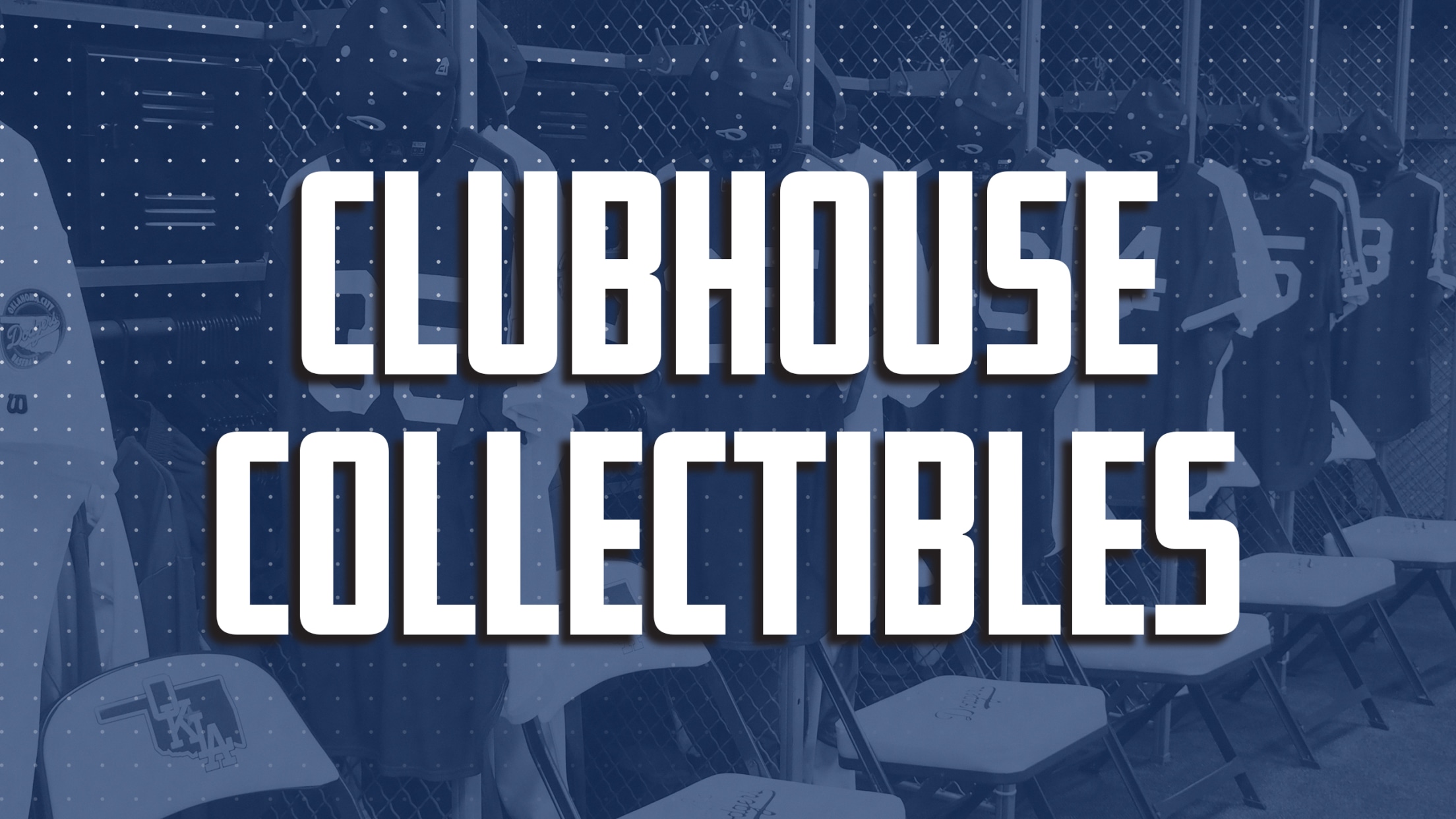 OKLAHOMA CITY – Game-worn, game-used and autographed Oklahoma City Dodgers memorabilia will be available for fans to bid on Friday night during the Clubhouse Collectibles online auction, presented by The Oklahoman. The Dodgers will take the field as Cielo Azul de Oklahoma City against Round Rock at 7:05 p.m. Friday
OKLAHOMA CITY – Game-worn, game-used and autographed Oklahoma City Dodgers memorabilia will be available for fans to bid on Friday night during the Clubhouse Collectibles online auction, presented by The Oklahoman.
The Dodgers will take the field as Cielo Azul de Oklahoma City against Round Rock at 7:05 p.m. Friday during ¡Celebración Cielo Azul! at Chickasaw Bricktown Ballpark. Gates open at 6 p.m. and that is when bidding will begin for items ranging from autographed baseballs, jerseys and hats to game-used bases. The auction will end at 11 p.m. Friday.
Items will be auctioned off via the DASH Auction app, which is available for free via the App Store, Google Play Store or by texting DASH to 66866. Fans will also have the opportunity to purchase mystery autographed baseballs at the Promotions Kiosk throughout the evening.
Proceeds from the auction will benefit the OKC Dodgers Baseball Foundation, as well as the Foundation for Oklahoma City Public Schools, courtesy of The Oklahoman.
Some highlights of the unique items available for bidding include:
Baseballs autographed by Clayton Kershaw, Roger Clemens, Cal Ripken Jr., and Johnny Bench
A game-worn, autographed Clayton Kershaw hat
An authenticated Corey Seager game-worn jersey
A Gavin Lux autographed jersey worn in his Baseball America 2019 Minor League Player of the Year photo shoot
Game-used autographed bases
For a sneak preview of some of the items up for auction, visit the OKC Dodgers social media accounts Friday on Twitter (@okc_dodgers), Instagram (@okc­_dodgers) and Facebook (@OKCDodgers).
Tonight, Friday, Saturday and Monday night's ¡Celebración Cielo Azul! games have a scheduled 7:05 p.m. first pitch at Chickasaw Bricktown Ballpark. Gates open at 6 p.m. and a mystery bobblehead, presented by Lime, will be given out to the first 1,000 fans in attendance Friday. Fireworks are also scheduled to follow Friday's game and the final INTEGRIS "Home Run For Life" honoree of the season will be recognized during the game.
Following Sunday's 2:05 p.m. game, kids can run the bases. Tuesday's 12:05 p.m. series finale falls on a $2 Tuesday, featuring $2 select beer, soda and bottled water from a line of Budweiser and Pepsi products. COOP Ale Works draft beer will also be available at a special rate of $3.
Tickets are available by visiting okcdodgers.com/tickets. For additional information about Cielo Azul de Oklahoma City and the OKC Dodgers' 2021 season, please visit okcdodgers.com or call (405) 218-2182.