Introducing the Oklahoma City Triple-A Baseball Hall of Fame at Chickasaw Bricktown Ballpark
OKC Dodgers will honor alumni and contributors from start of franchise through present day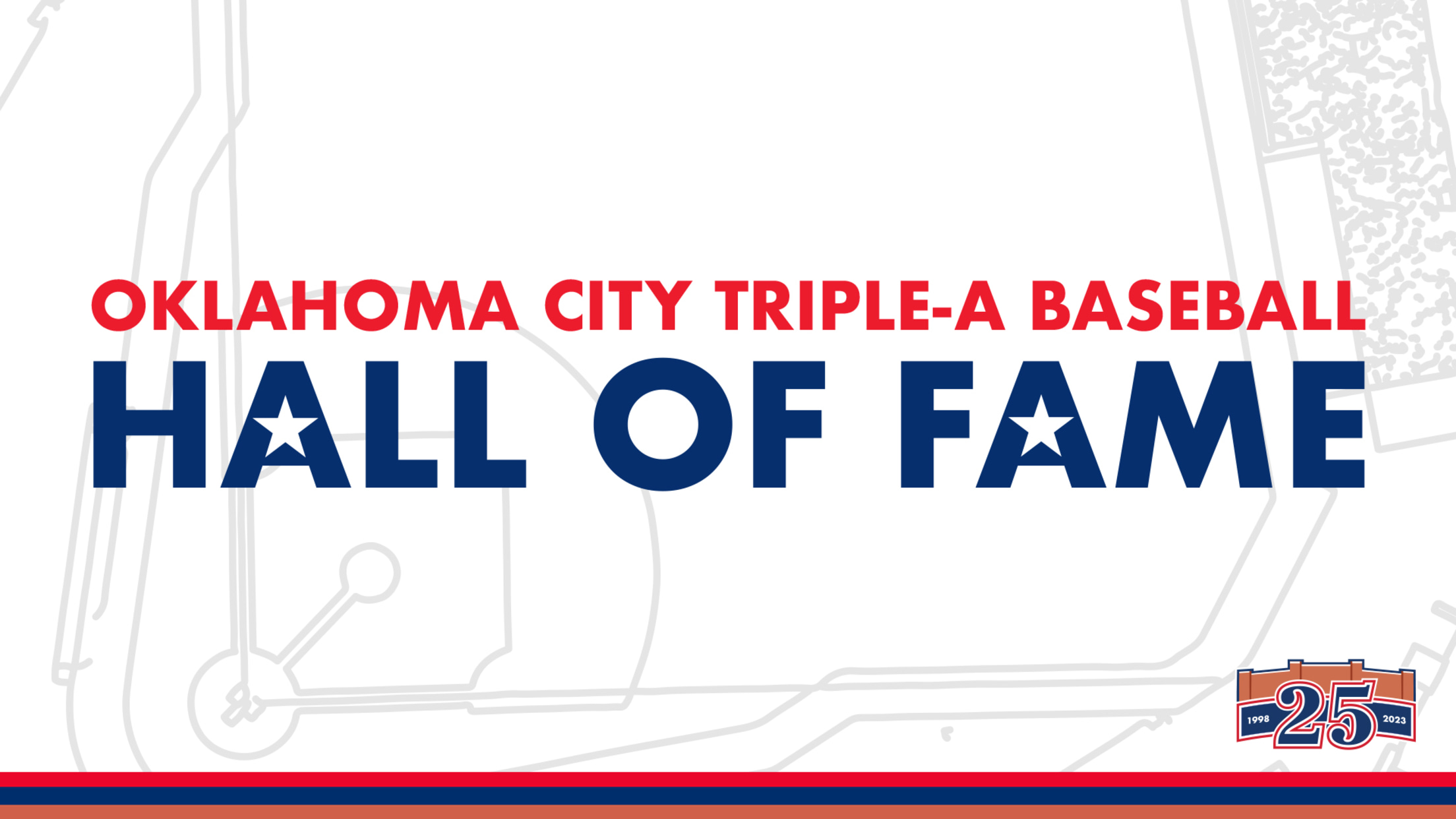 OKLAHOMA CITY – As part of the 25th anniversary celebration of Chickasaw Bricktown Ballpark, the Oklahoma City Dodgers have announced the formation of the Oklahoma City Triple-A Baseball Hall of Fame. The new team Hall of Fame will honor not only those who have left their mark on the franchise
OKLAHOMA CITY – As part of the 25th anniversary celebration of Chickasaw Bricktown Ballpark, the Oklahoma City Dodgers have announced the formation of the Oklahoma City Triple-A Baseball Hall of Fame.
The new team Hall of Fame will honor not only those who have left their mark on the franchise during the Chickasaw Bricktown Ballpark era (since 1998), but since the genesis of the current franchise and Triple-A designation in 1962. Hall of Fame honorees will include former players, coaches and other key contributors to the franchise's success.
"With the timing of celebrating Chickasaw Bricktown Ballpark's 25th anniversary, we felt it was the perfect launching point," said OKC Dodgers President/General Manager Michael Byrnes. "Although the initial focus will be on the Bricktown era, we wanted to make sure we had the chance to celebrate the franchise back to 1962, as it plays a key role in the Oklahoma City community."
This year's class will include three individuals from the Bricktown era – one pitcher, one position player and one coach or contributor – and will be announced later in the spring.
A group of current Oklahoma City Dodgers front office members are working in conjunction with a five-person selection committee from outside of the organization to elect inductees. The selection committee includes media members, baseball historians and civic leaders.
The Oklahoma City Triple-A Baseball Hall of Fame will also eventually include the re-enshrinement of 24 individuals who were selected as part of the Oklahoma City 89ers Hall of Fame between 1981-89.
The team is currently identifying a spot within Chickasaw Bricktown Ballpark for the Hall of Fame, with the goal of making it an easily accessible area for all fans and visitors.
Group and season ticket packages are currently available for the entire 2023 season, along with single-game tickets for home games in March-June. To view the Dodgers' complete 2023 schedule, visit okcdodgers.com. For additional information, please call (405) 218-2182 or visit okcdodgers.com.