Dodgers, USA Softball to Host PLAY BALL Event Oct. 24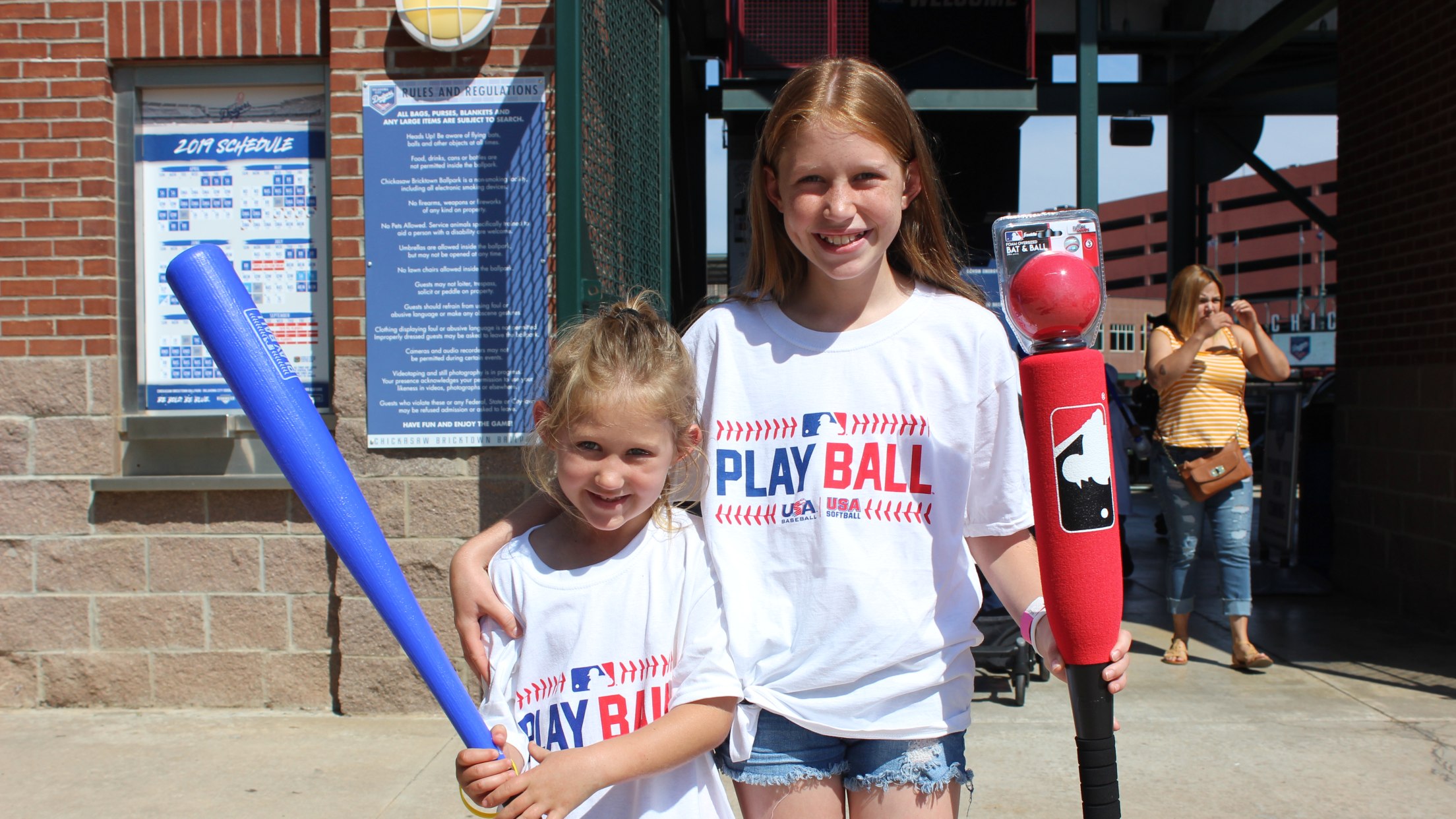 OKLAHOMA CITY -- The Oklahoma City Dodgers, USA Softball and OKC Parks and Recreation, in conjunction with Major League Baseball, will host a free PLAY BALL event for all children 18 and under at Scissortail Park in Oklahoma City Sunday, October 24 from 4-5:30 p.m. Participants will take part in
OKLAHOMA CITY -- The Oklahoma City Dodgers, USA Softball and OKC Parks and Recreation, in conjunction with Major League Baseball, will host a free PLAY BALL event for all children 18 and under at Scissortail Park in Oklahoma City Sunday, October 24 from 4-5:30 p.m.
Participants will take part in a series of basic drills in order to further development of the game and promote awareness for the upcoming OKC Dodgers Rookie League in Spring 2022. All participants will receive a free Franklin bat and ball set, T-shirt and bracelet.
Registration for participants is highly encouraged. Click here to register.
In addition to USA Softball, instruction will also be provided by Turiya Coleman of the University of Oklahoma softball team, as well as members of the Oklahoma Christian University softball team.
In partnership with Major League Baseball and USA Baseball, USA Softball launched the "PLAY BALL" initiative in 2015. Together, PLAY BALL events are conducted across the United States, offering opportunity for youth athletes to get involved in the game. PLAY BALL encourages widespread participation in all forms of softball and baseball among all age groups - especially youth - whether at the championship or recreational level. The initiative also provides players, parents and coaches with information and resources to help with proper play and instruction.
For more information, please contact USA Softball at (405) 424-5266.