OKC Dodgers Group Outings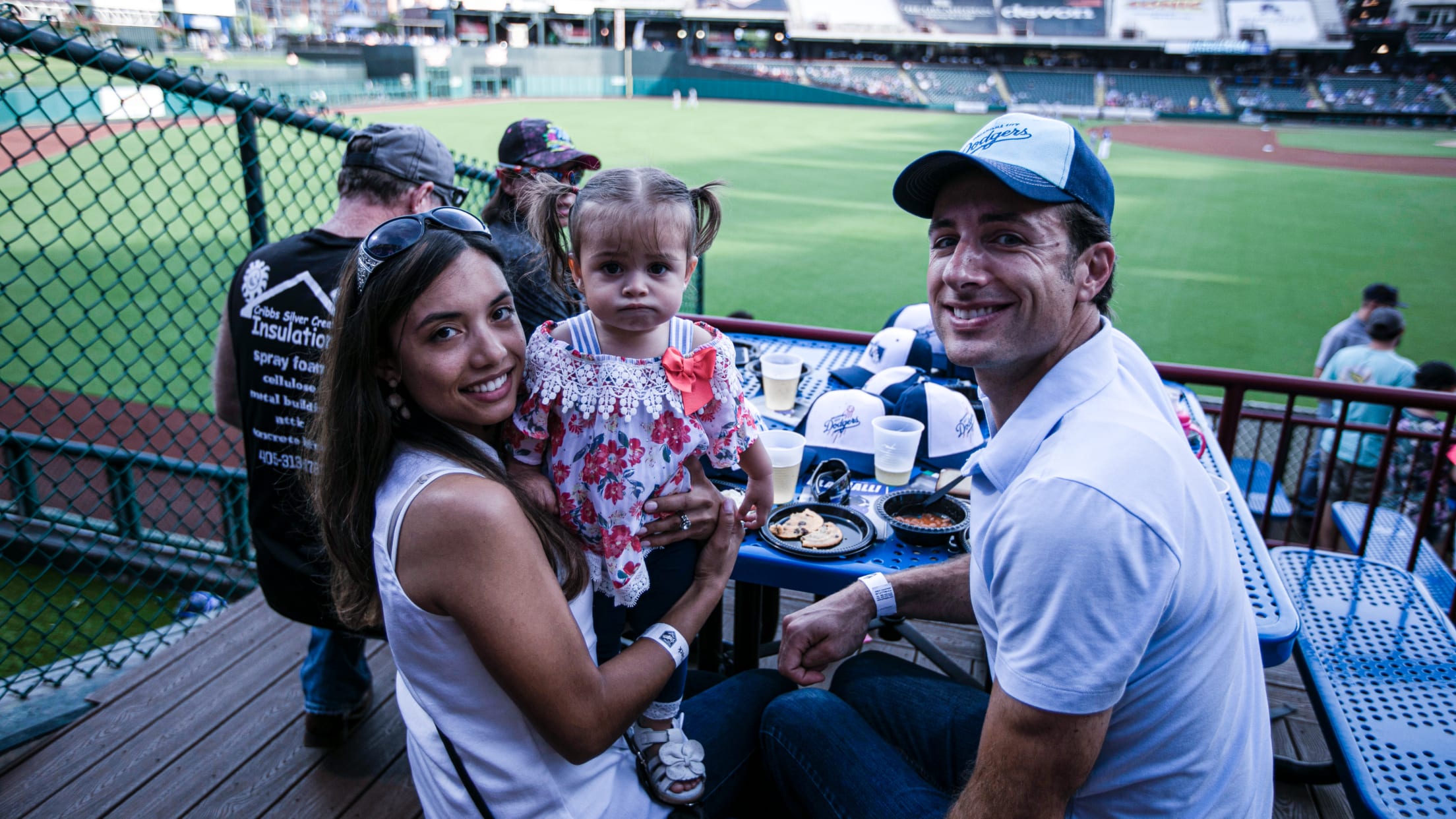 Budweiser Deck
The Budweiser Deck located next to the OKC Dodgers bullpen in home run territory is the perfect private hospitality option for groups of 75 to 150 guests. Experience one of the best seats in the ballpark as you enjoy all-you-can-eat BBQ or ballpark fare and drinks. Celebrate your next group outing with one of the most iconic spaces we offer!
Skyline Deck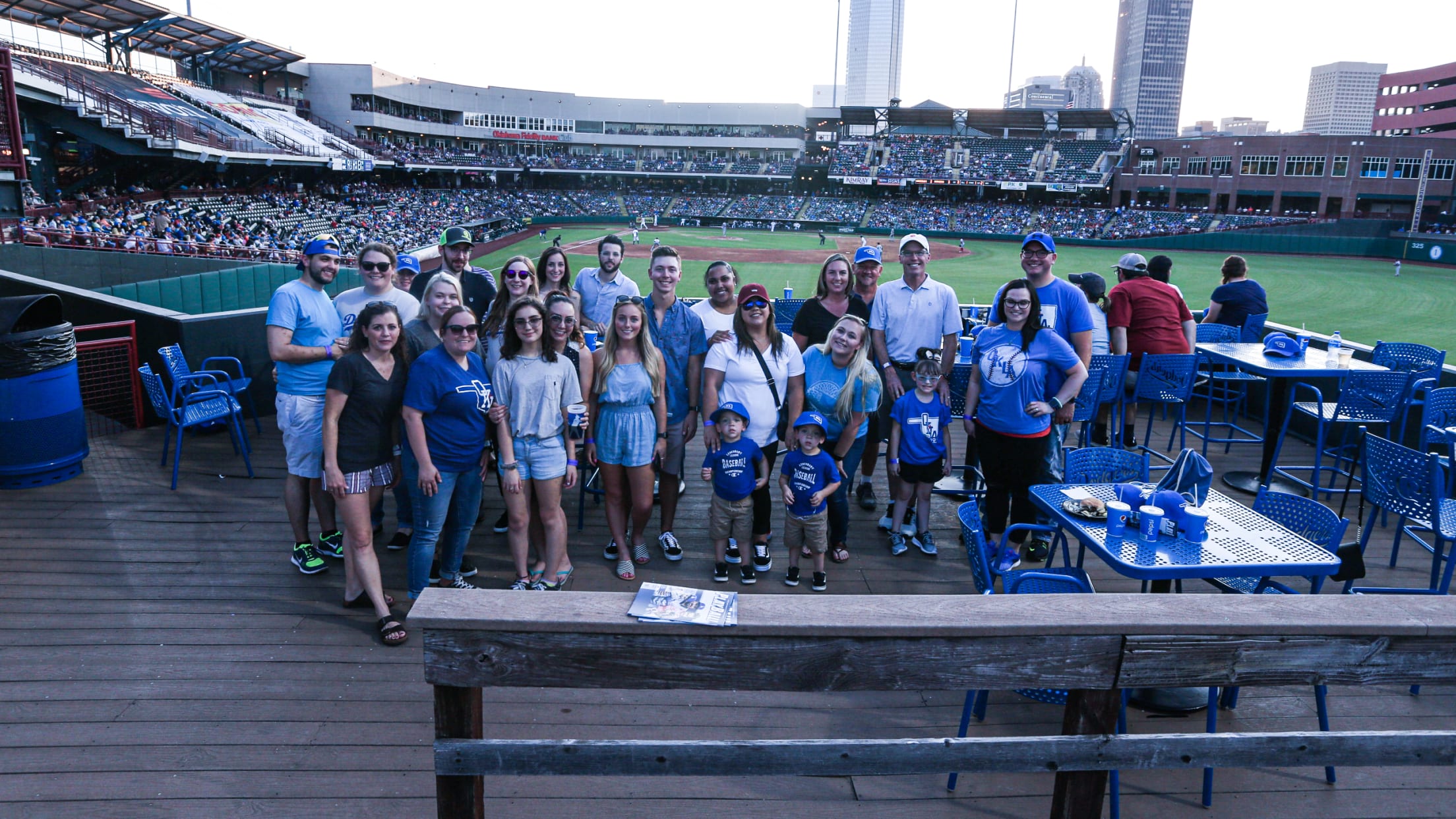 Located in home run territory, the Skyline Deck provides a casual atmosphere with a picturesque view of Chickasaw Bricktown Ballpark and the downtown Oklahoma City skyline. Perfect for social gatherings or celebrations of groups of 40 to 60 people with an open-air atmosphere, the Skyline Deck is the perfect space to take your group out to the ballgame!
Legends Concourse Suite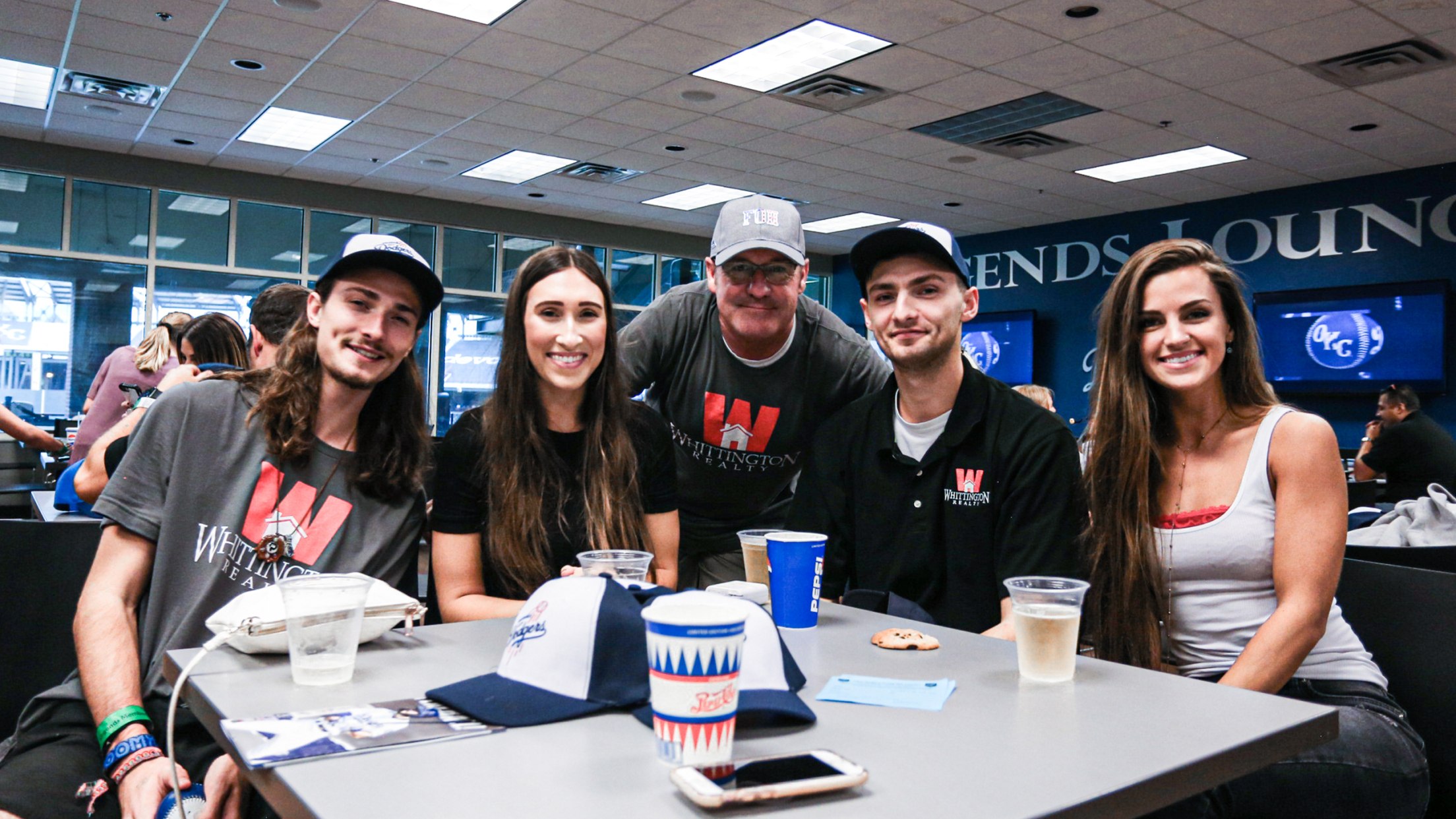 Be a part of the action the entire game with the Legends Concourse Suite at Chickasaw Bricktown Ballpark. Perfect for groups of 50 to 120 people, you'll enjoy the air-conditioned space available for all occasions, plus seating down the third baseline. Make your event legendary with this unique experience!
Baseline Patio
You can still be one of the first to enjoy the new Baseline Patio! Brand new in 2019, the Baseline Patio is located at Section 115 and provides your group of 30 or more a unique experience of exclusive hospitality while still being a part of the action. The package is inclusive of a Dodgers baseball cap, tailgate-style food, a keg of beer and two parking passes. Choose to enjoy the game from the seats or mix and mingle with your guests for an unforgettable night at the ballpark!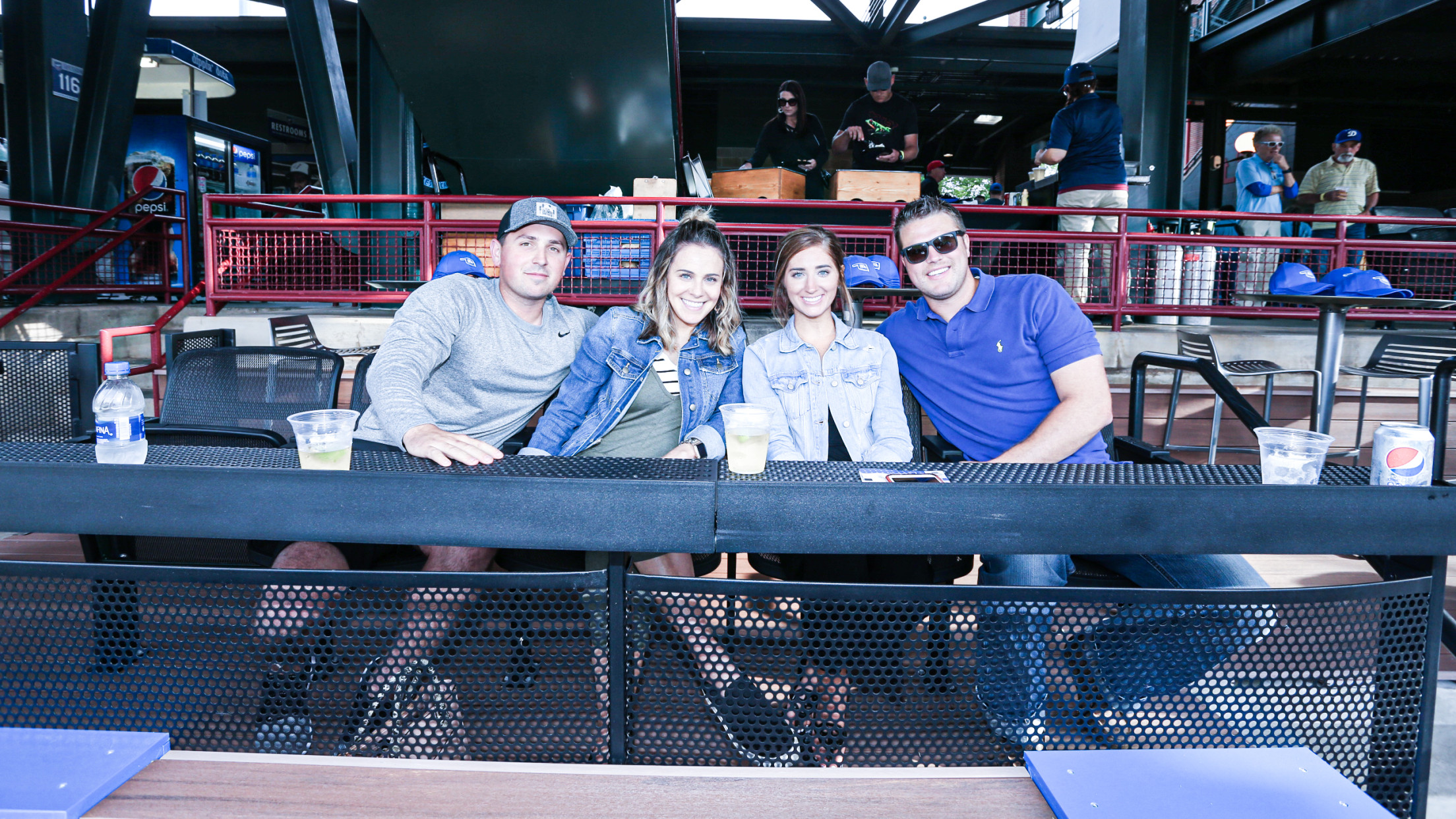 Patio Suite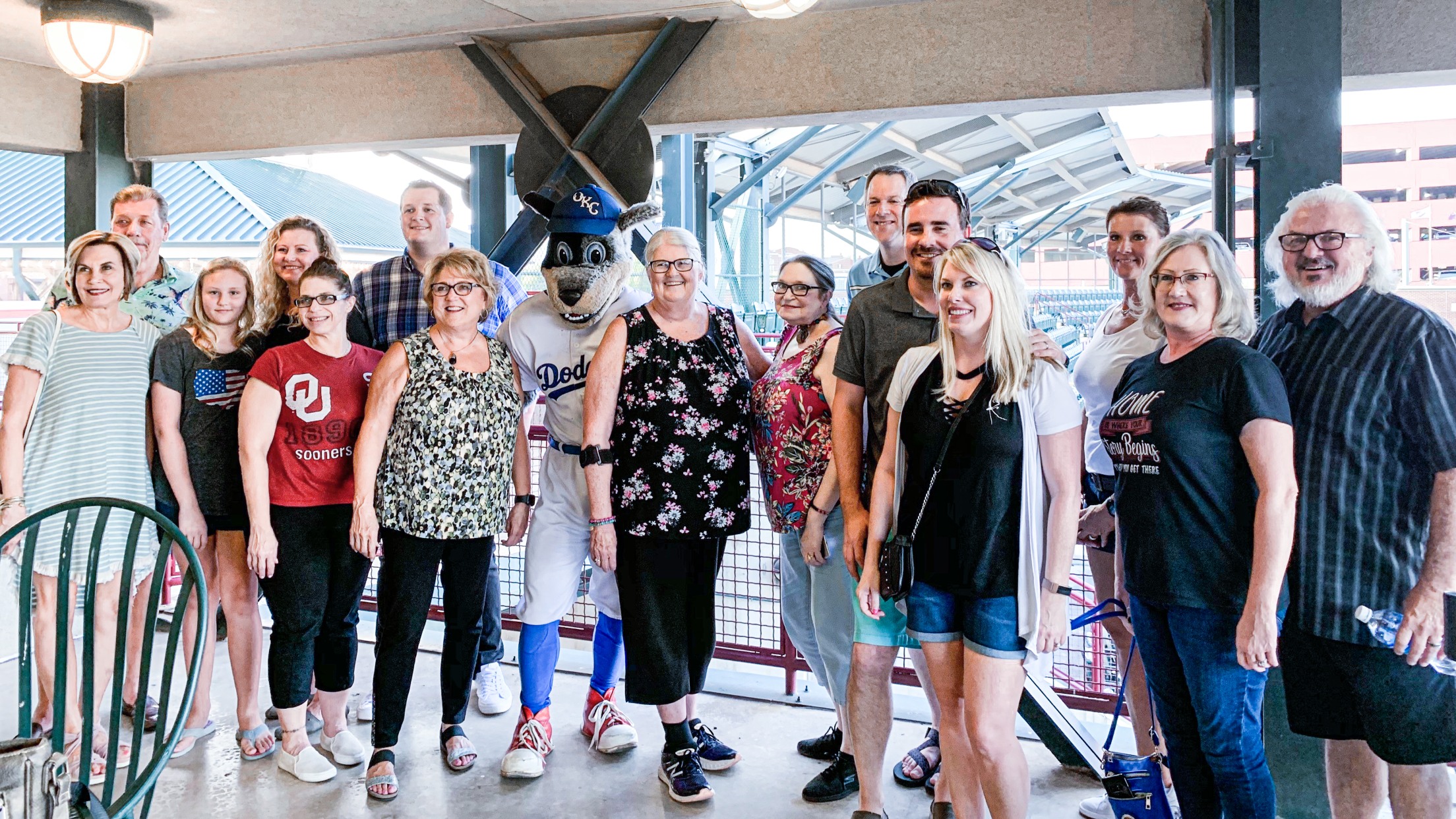 The brand-new Patio Suite is located in a prime spot on the Press Level at Chickasaw Bricktown Ballpark and can host 50 to 70 people. This corner suite has a spacious patio and plenty of indoor and outdoor seating perfect for a corporate outing or a group of friends and family looking to enjoy a night at the ballpark in style.
Entertainment Suite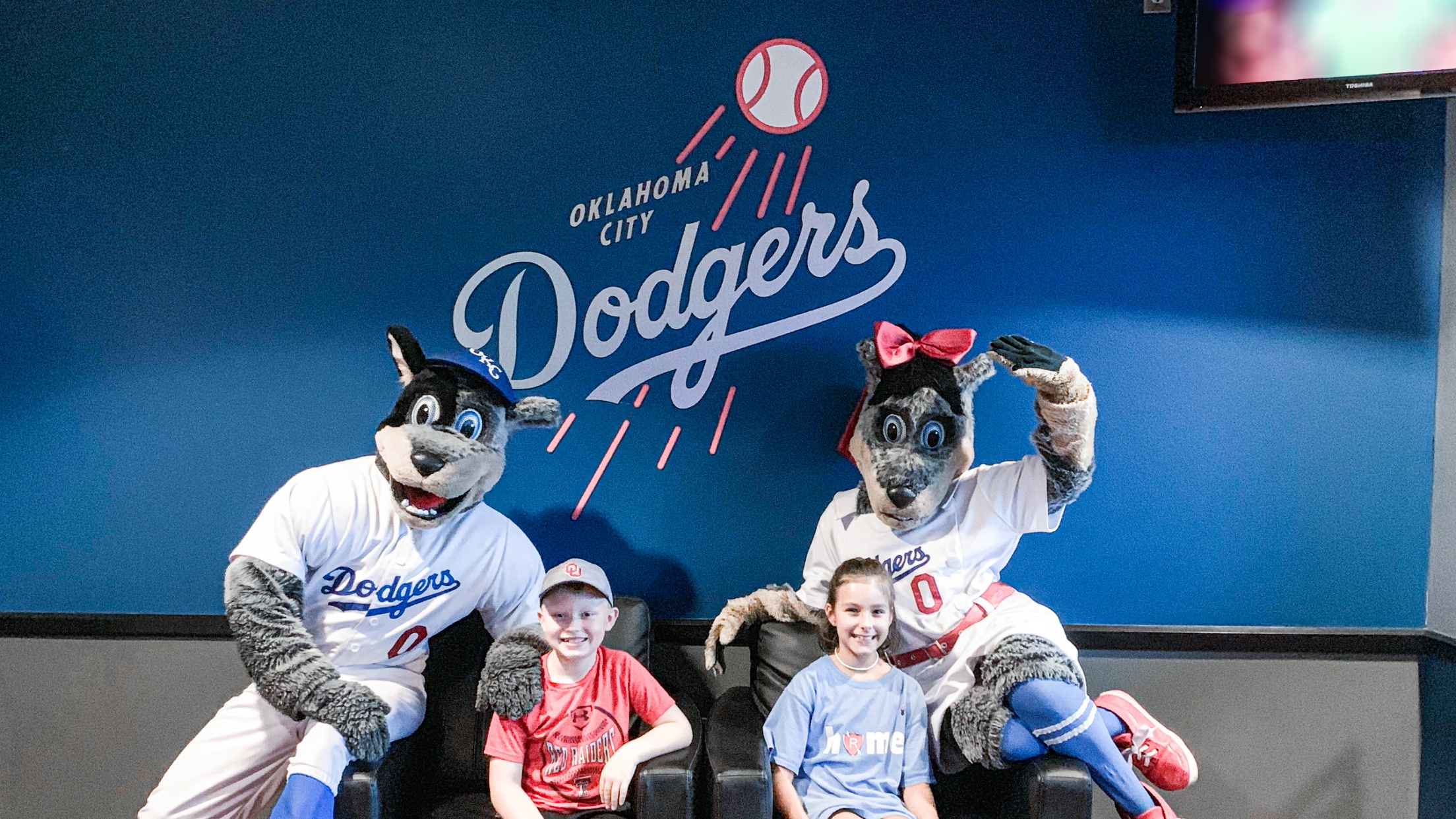 Be bold and experience a game like never before with an Entertainment Suite at Chickasaw Bricktown Ballpark. The Entertainment Suites provide sweeping views of the stadium and can accommodate any occasion for groups ranging from 20 to 60 people.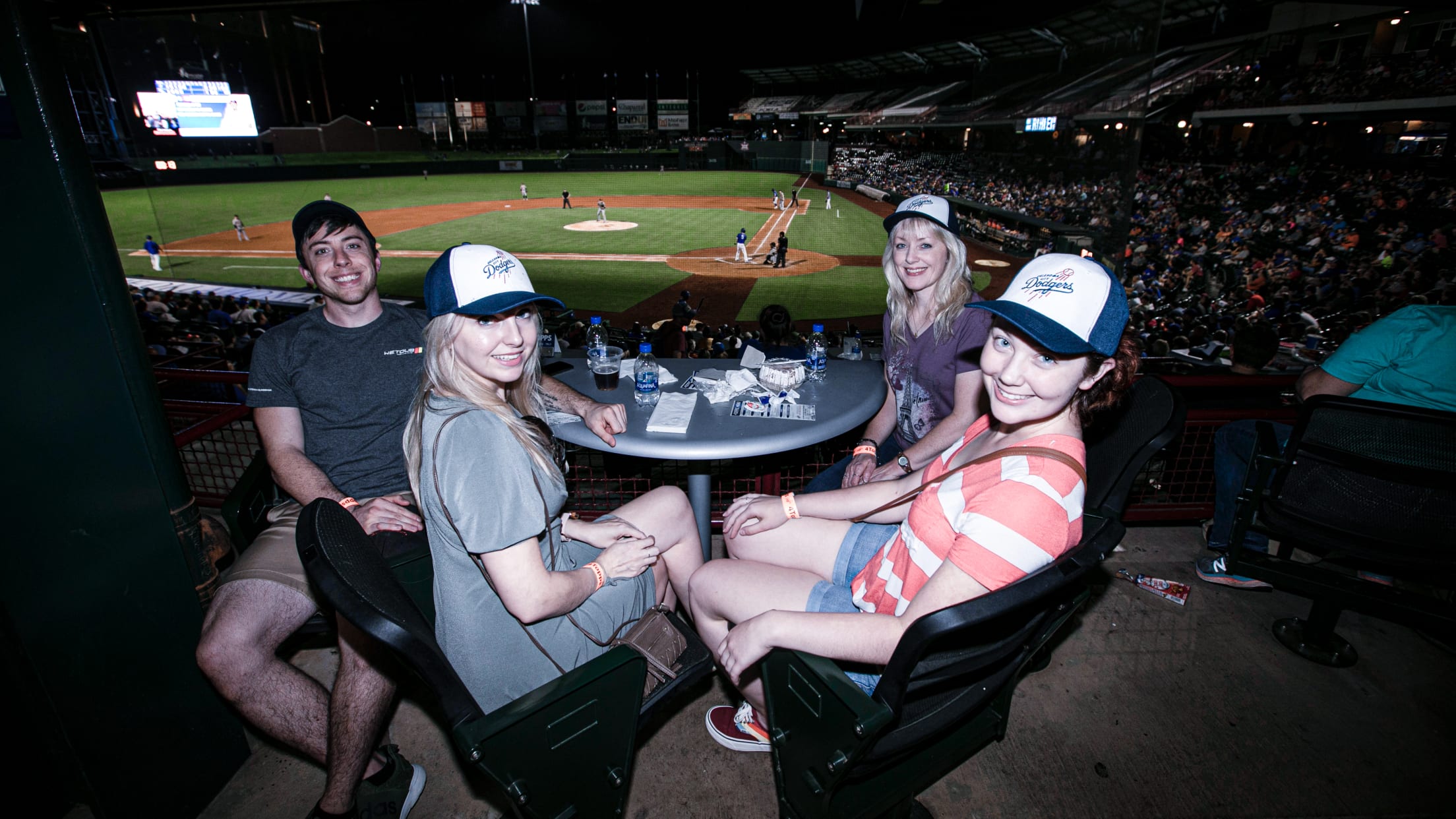 4Topps Nightly Rental
Located at the top of the lower level, our Walker Companies 4Topps tables provide a premium seating area with an unforgettable view! Relax in mesh seats at a half-moon table as you enjoy your all-inclusive food, soda, water and two drinks from a specialty beer and wine menu. Don't miss any of the action on the field with in-seat service!
Braum's Friends & Family Groups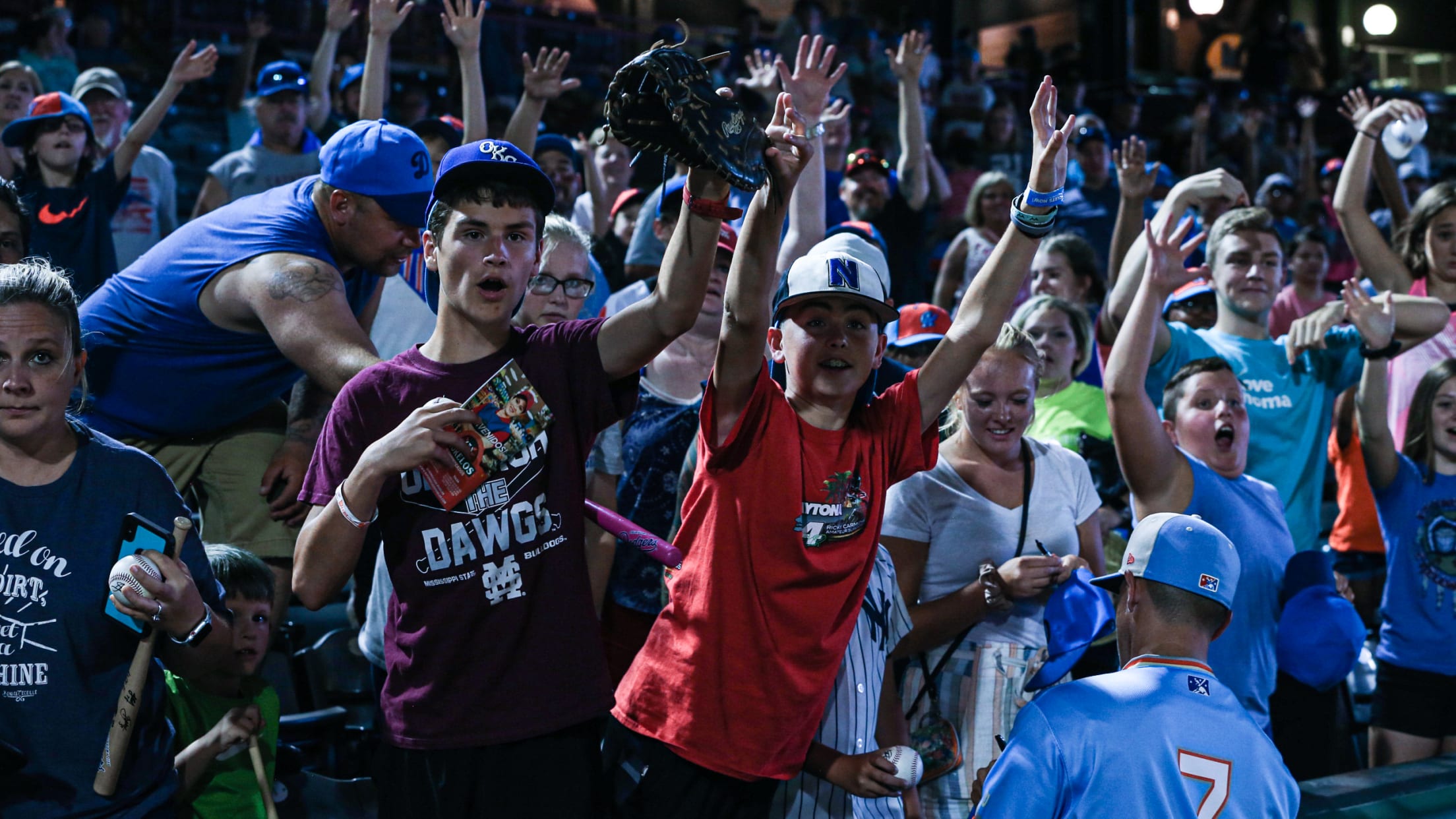 Not only does everyone in your group receive a limited edition OKC Dodgers hat, but also a voucher to use at any of the Braum's locations in Oklahoma! With a total value of $36 to $39 depending on seat location, you only pay as low as $13 per person!
Group Seats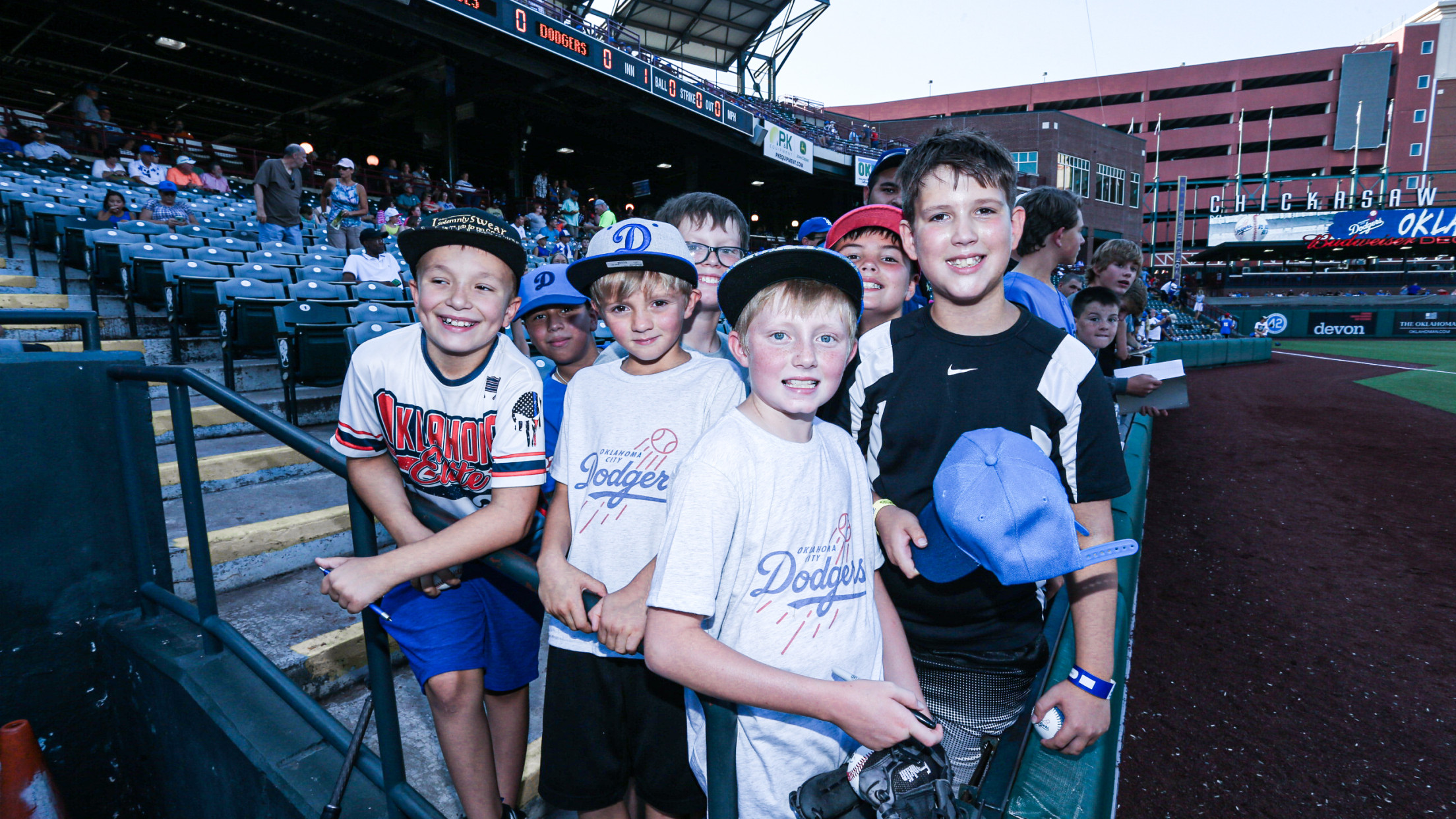 Perfect for groups of any size - whether you're thinking 10 of your closest friends or 3,000 of your employees we have a group seating location just for you! Everyone in your group will enjoy all the perks of a night out at the ballpark!
Picnic at the Park
Picnic at the Park is the perfect add-on to any group ticket purchase! For an additional $13 per ticket, you'll get to enjoy all the perks of a group outing like group hats for everyone and seeing your group name in lights on the centerfield video board, plus an all-you-can-eat buffet. Enjoy your meal and the company of your friends, family or coworkers at the picnic tables in the centerfield picnic pavilion reserved for groups only!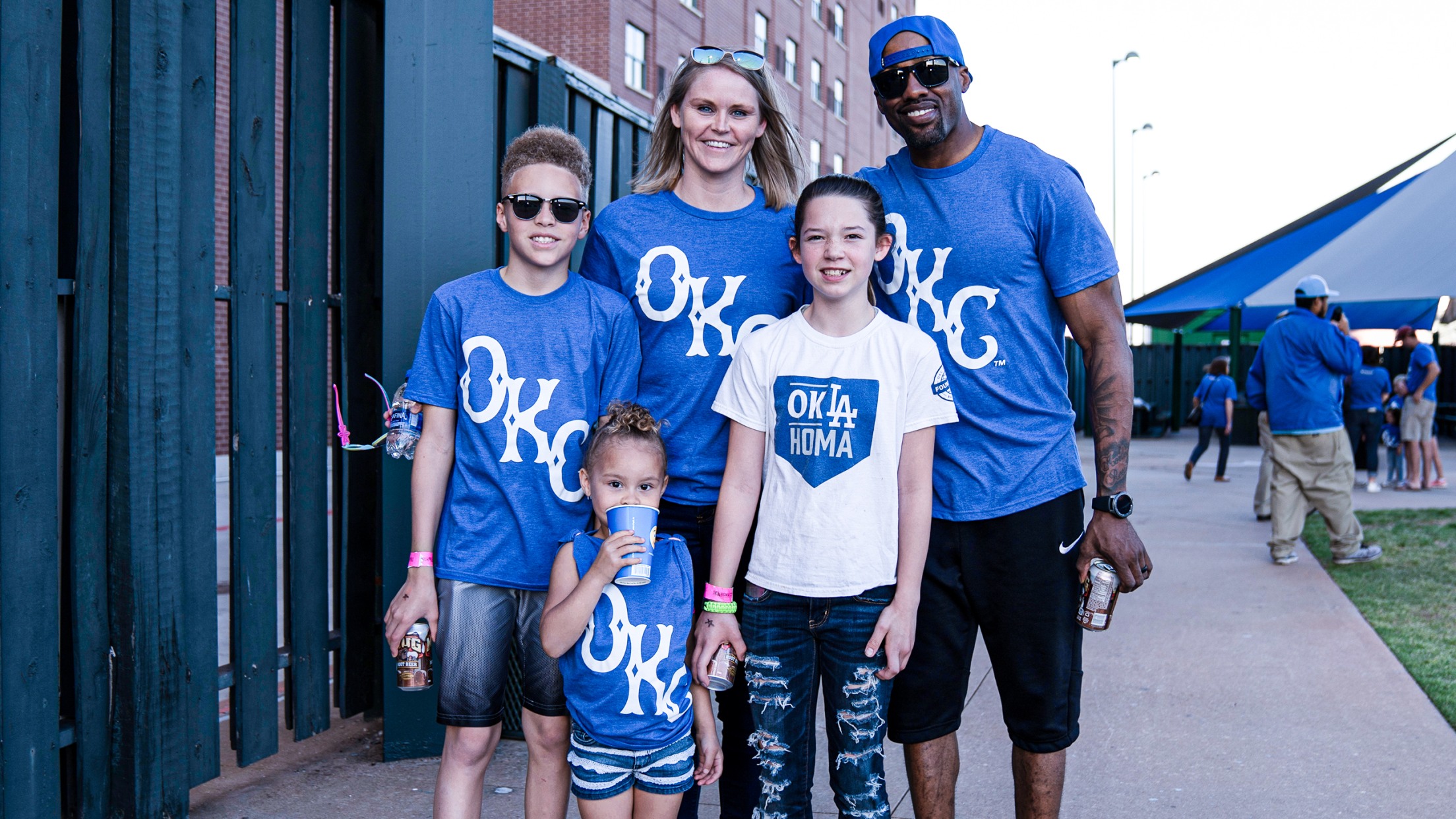 Inside Dodgers Experience