Wishful Thinking: Blue Wahoos, Bubba Watson Make Fun Pitch To Bob Costas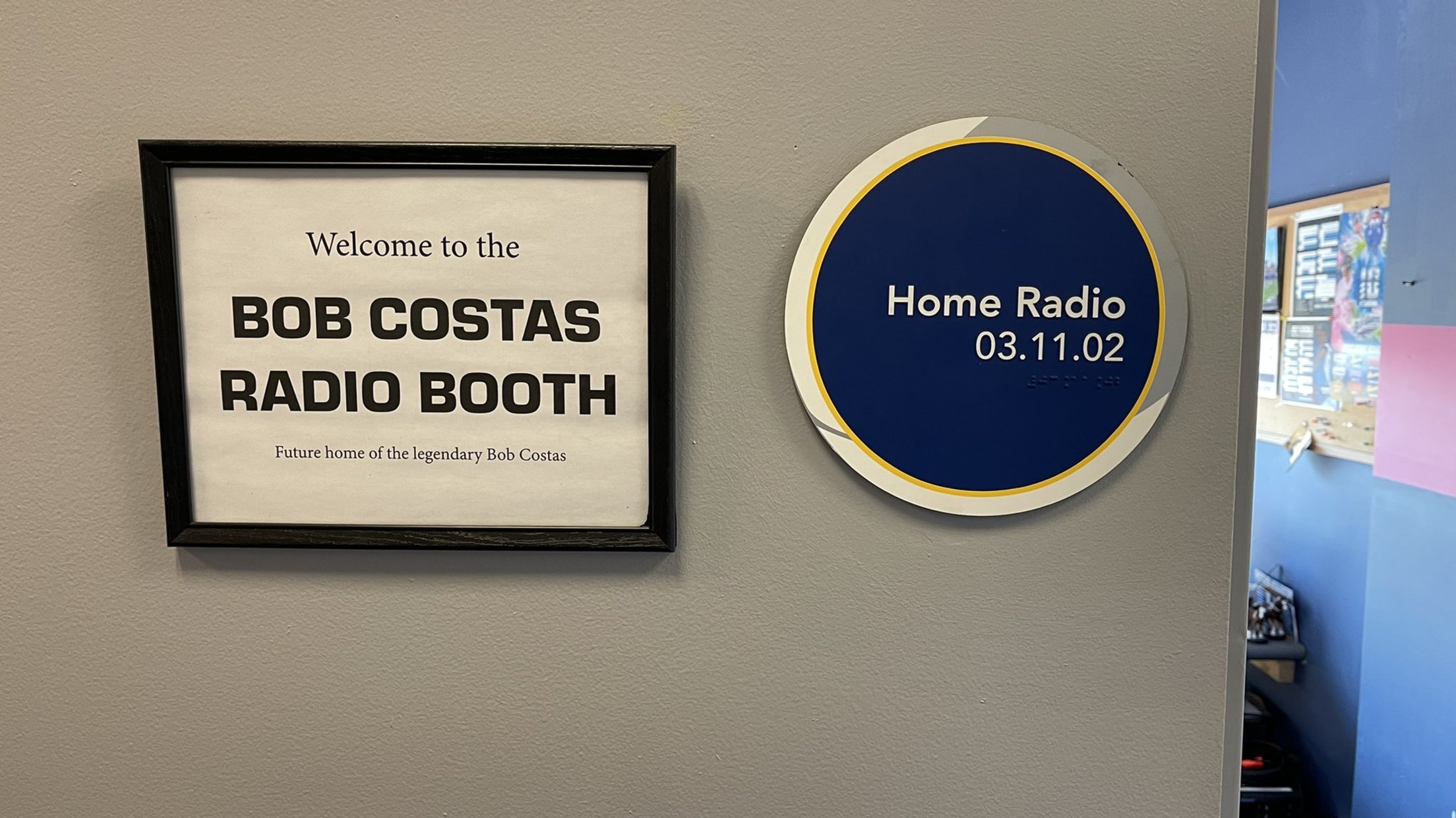 The Blue Wahoos know the reality is that preeminent sports broadcaster Bob Costas can't make a cameo appearance any time soon to work a game. But it's been neat to think big. During a July interview Costas had on the Sports Business Radio Podcast, the Hall of Fame broadcaster said
Steve Nissim Sports: Taylor Vaneekeren, UWF's Inspirational Volleyball Star
Steve Nissim Sports: Pine Forest's "Lil' Momma" Makes Big Impact 
UWF Football Playoff Game Latest In Banner November At Blue Wahoos Stadium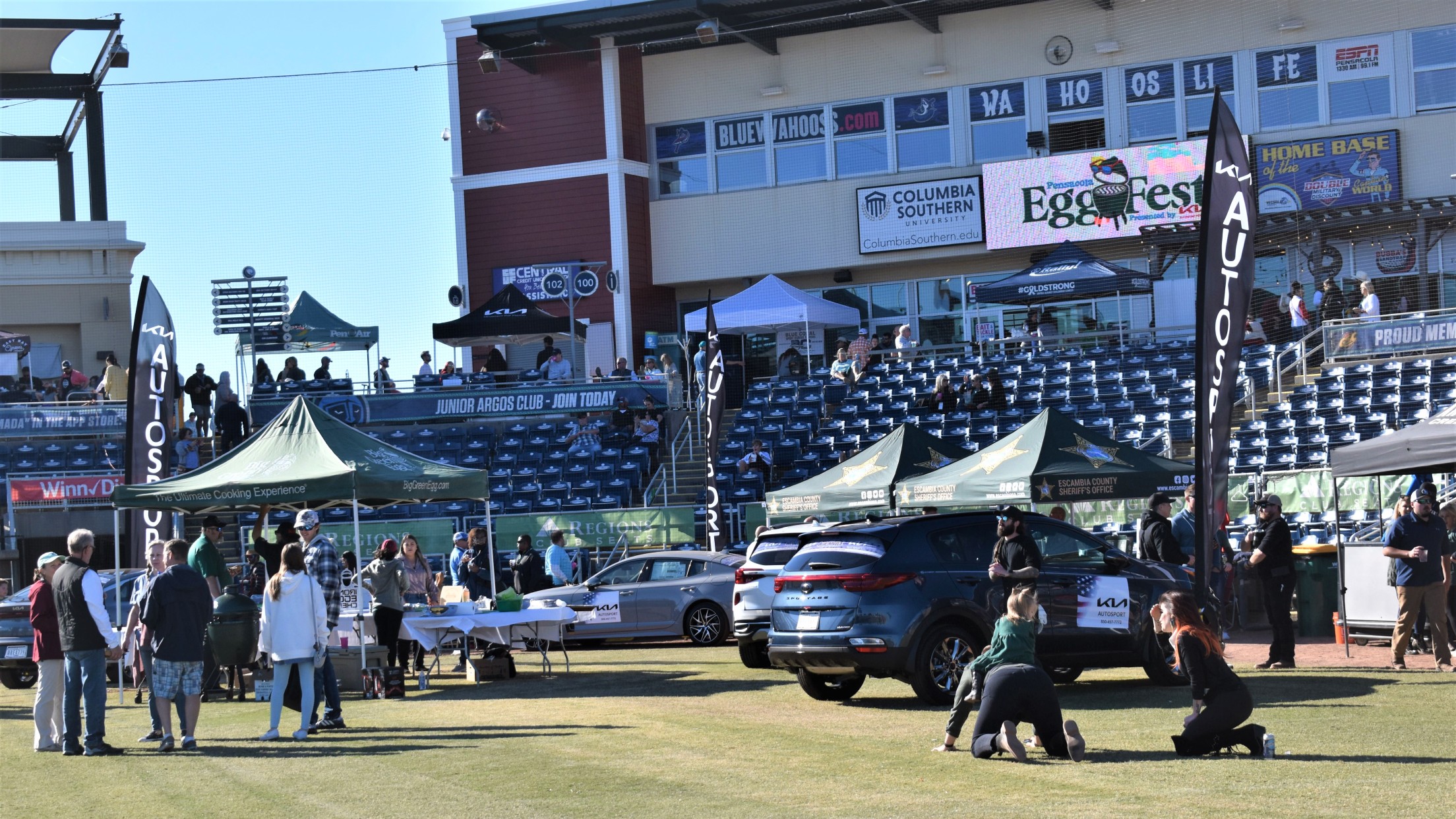 In past years, this has been the time when Blue Wahoos Stadium slowed down with events and activities. Not this year. Not now. Saturday's University of West Florida football game in the NCAA Division II playoffs, another stadium first, continues a breakthrough period for weekend events that began the first
Blue Wahoos' J.J. Bleday, Misner To Play In Arizona Fall League All-Star Game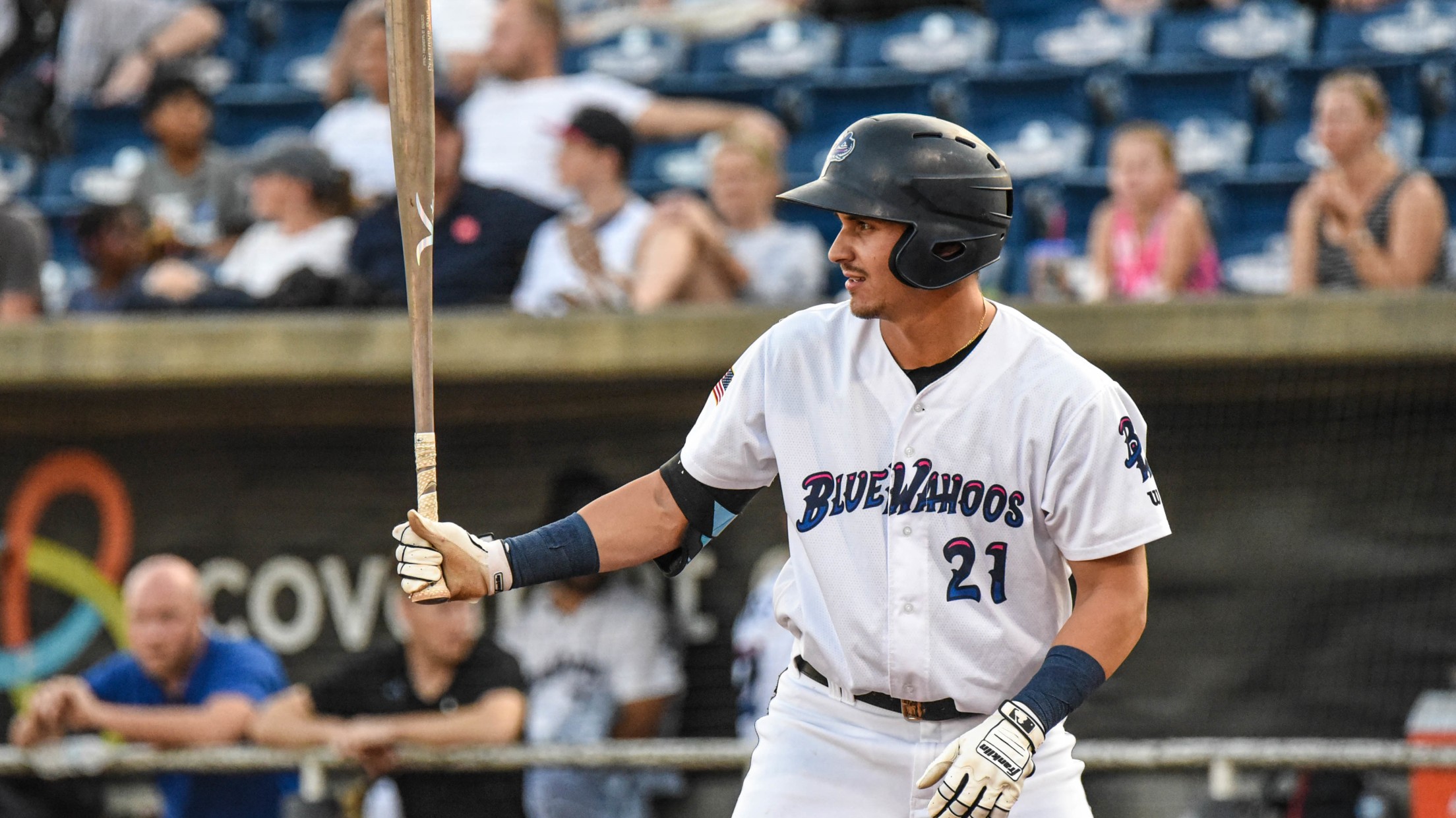 J.J. Bleday showed flashes of his potential in Pensacola with the Blue Wahoos during the entire 2021 season. But an even brighter showcase has occurred in the Arizona Fall League where the Miami Marlins first round pick in 2019 has shined as the league's fourth best hitter and will play
Five Blue Wahoos Of 2021 Part Of Marlins' Top 10 In Baseball America New Rankings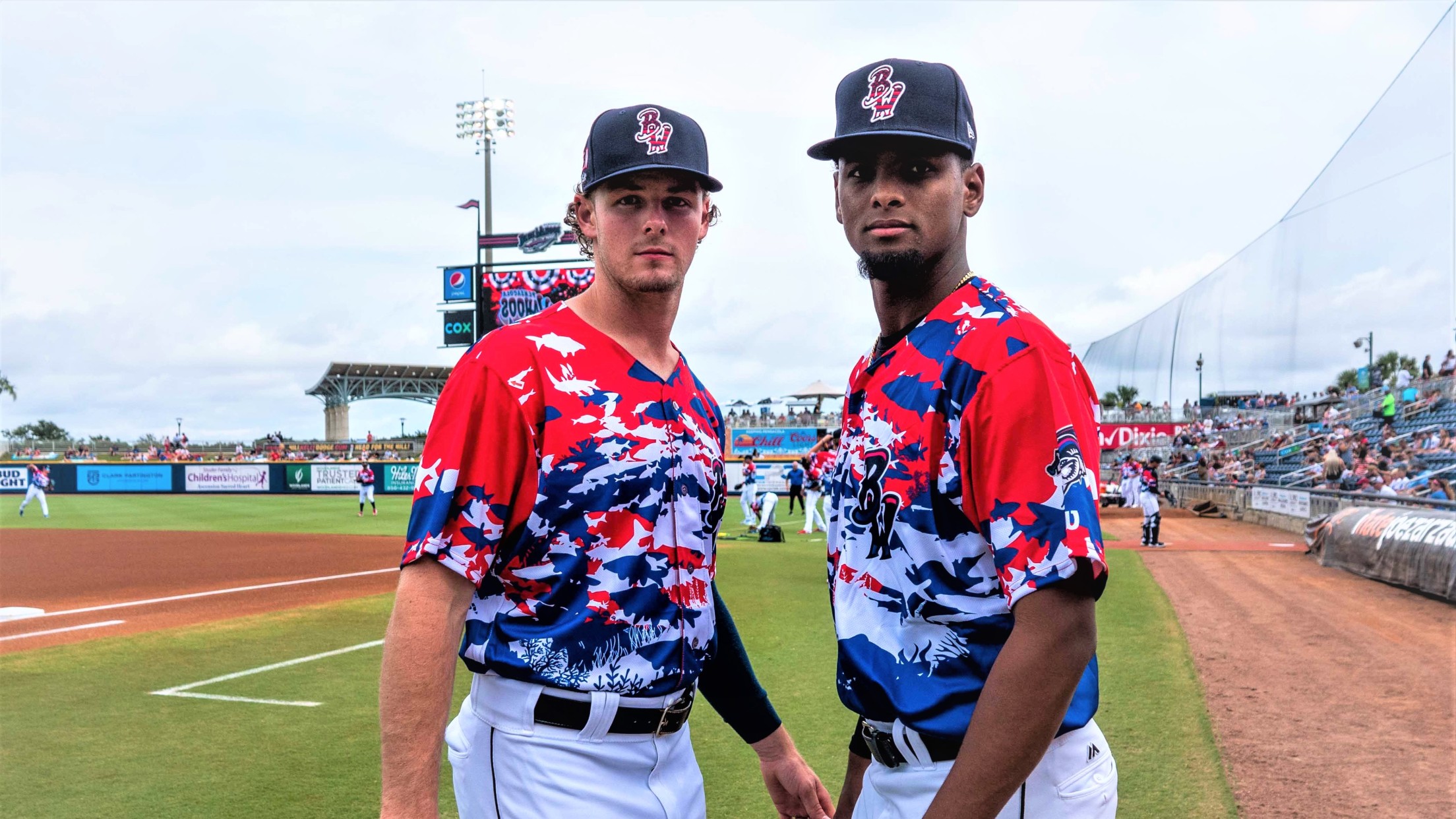 In Baseball America's new rankings of the Miami Marlins' top 10 prospects, half the list are Blue Wahoos players from the 2021 season. And the publication's top-rated Marlins' prospect, 18-year-old pitcher Eury Perez, may be in Pensacola during the 2022 season, after his recent success with the Beloit Snappers, the
Blue Wahoos Investor Bubba Watson Pours Soul In His New Book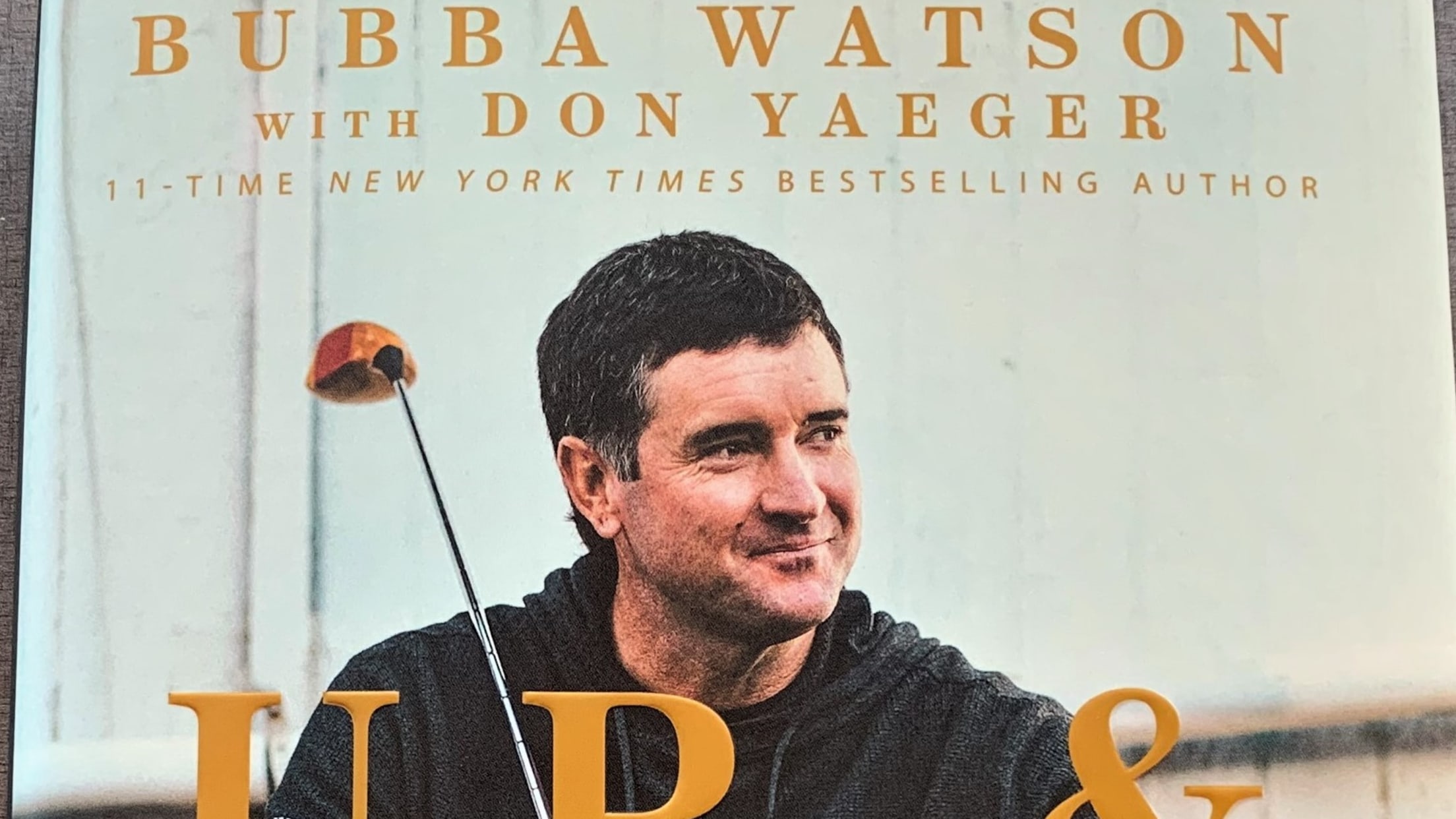 In powerful introspective of his life, Bubba Watson gets right to the core in the first chapter of his book, "Up & Down," which goes on sale Tuesday online and bookstores nationwide. Rock Bottom. That's the beginning chapter title he chose for revealing in the spring of 2017 how he
Remember When? World Series Features 15 Players Who Played At Blue Wahoos Stadium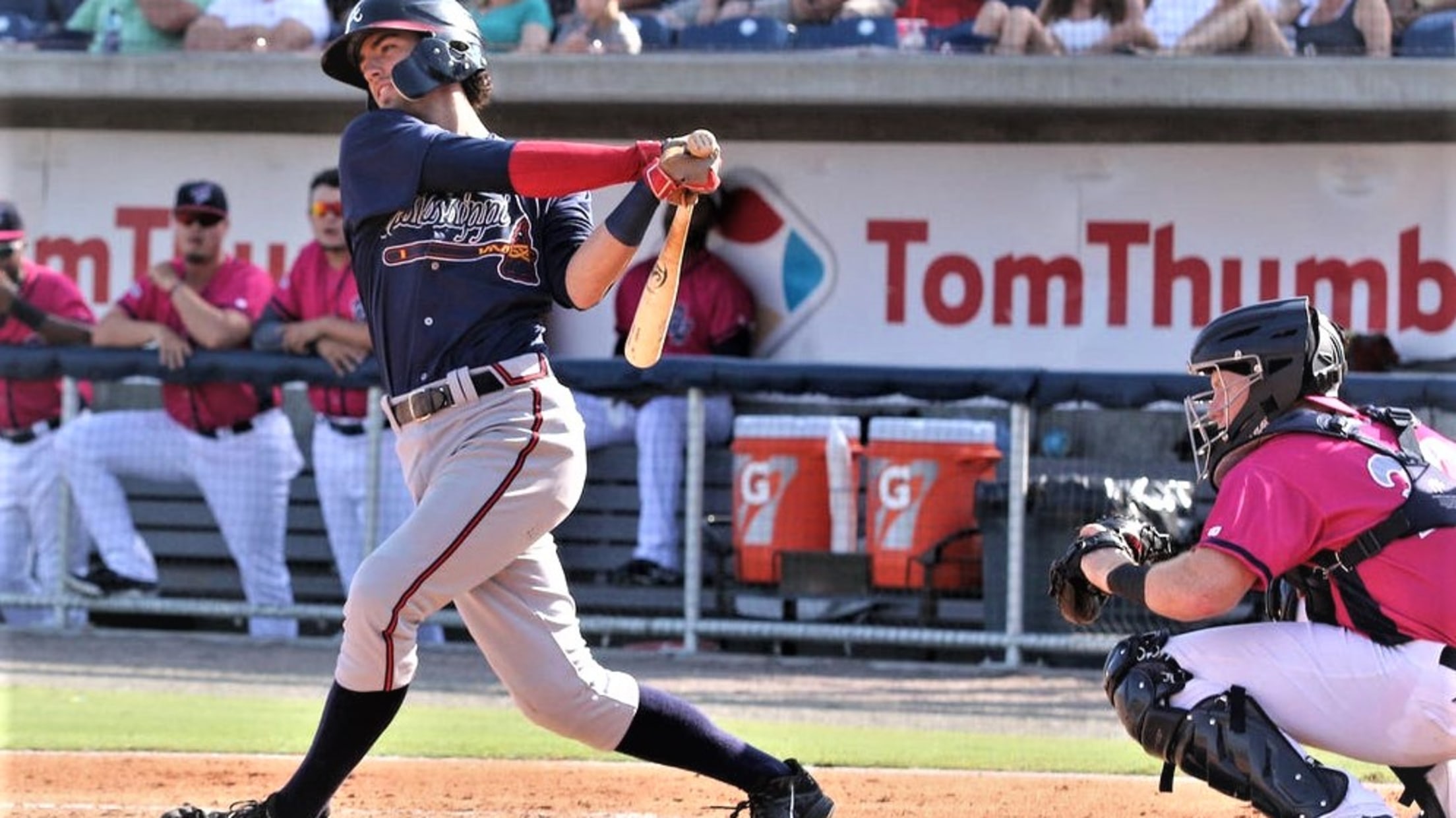 The World Series is presenting a reminder to Pensacola baseball fans of players with a familiar connection. A combined 15 players, including 13 on the Atlanta Braves roster, played at Blue Wahoos Stadium during their minor league careers. That's more than a fourth of the two World Series teams' rosters.
Jesse Winker Heads Former Blue Wahoos Best Of 2021 MLB Season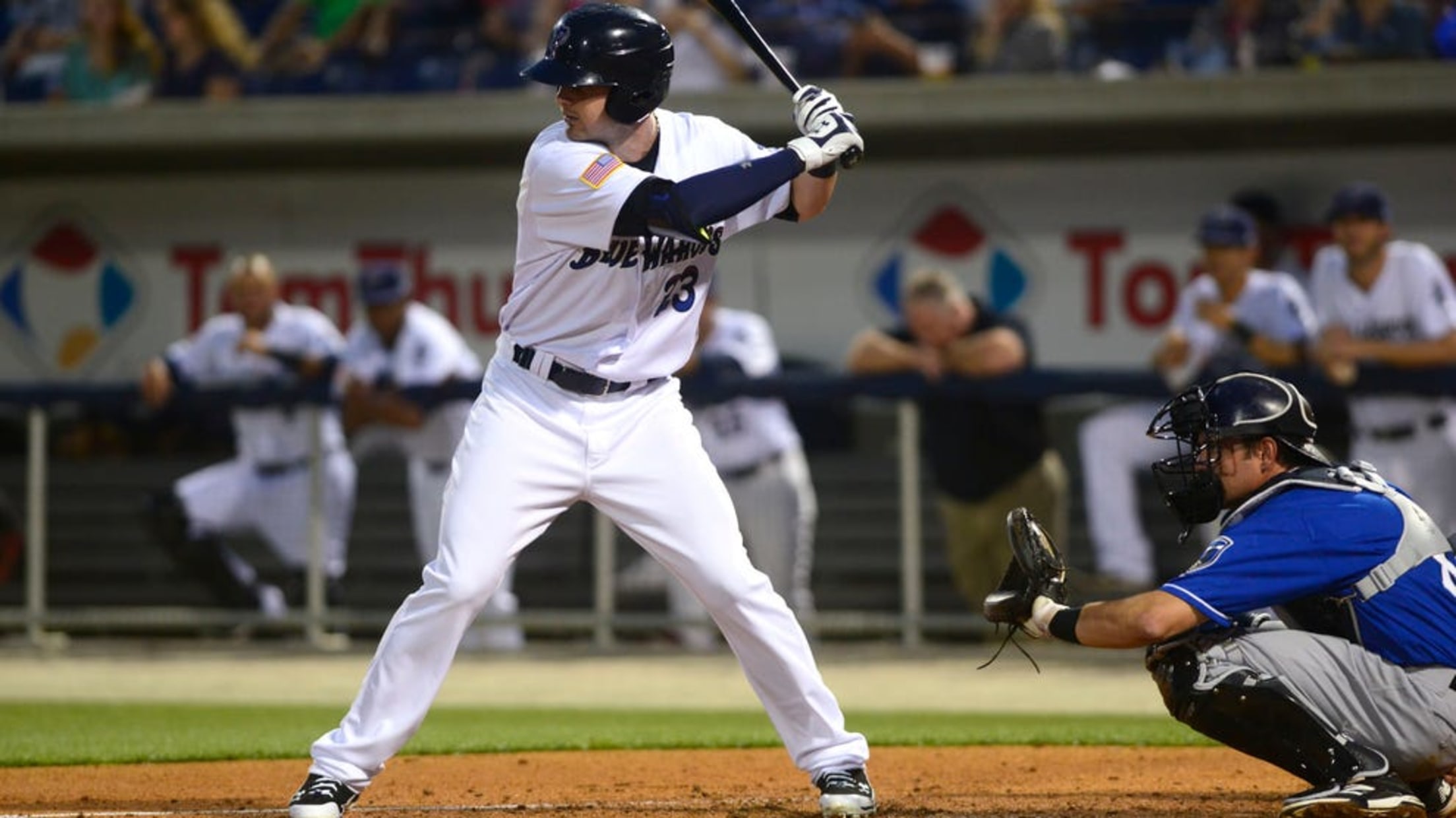 There were many former Blue Wahoos players in 2021 with solid seasons or memorable debuts in Major League Baseball. Jesse Winker, however, was a cut above the rest with his breakout year and recognition among the top National League outfielders. In a year where the Blue Wahoos celebrated their 100th
Eggfest 2021 Returns To Blue Wahoos Stadium On November 14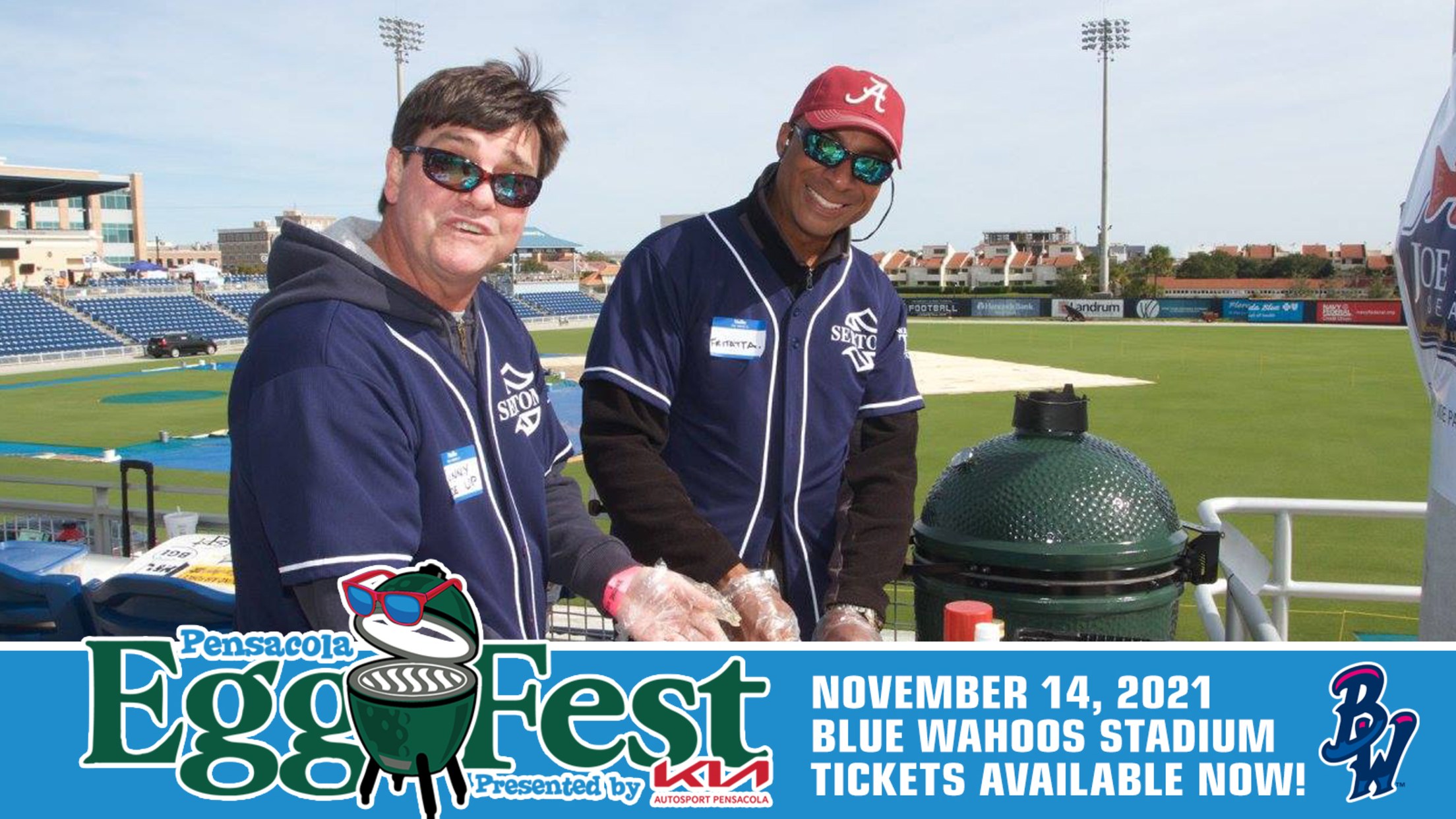 Click here for tickets! The popular annual Pensacola EggFest food festival will return to Blue Wahoos Stadium on November 14, 2021, bringing top BBQ teams and backyard cooks from across the United States to downtown Pensacola for a day of great food for a great cause. At the event, guests
Pensacola's McCants, Wahoos' Conine Invited To Miami Marlins Fall Development Camp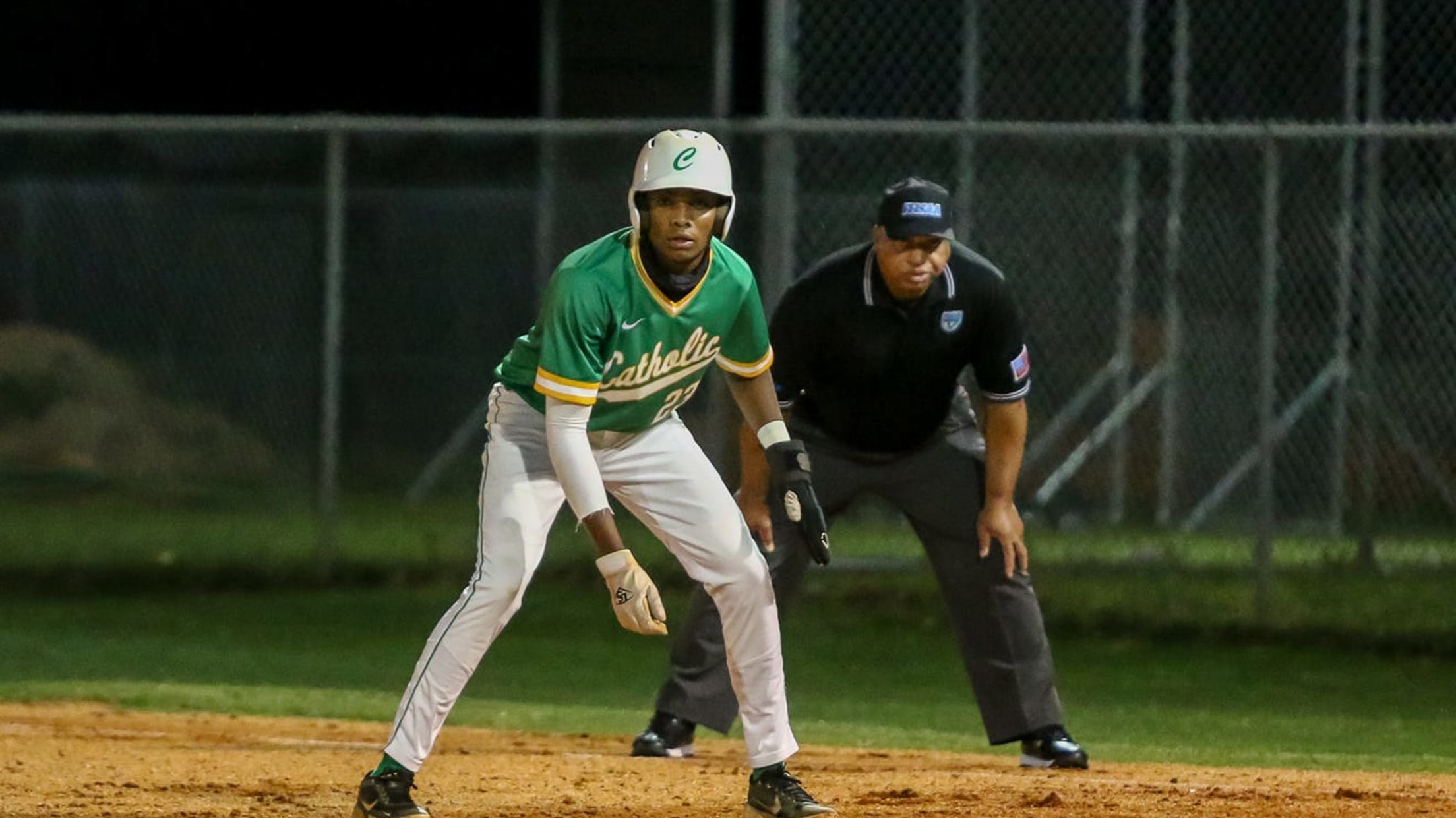 Pensacola's Jordan McCants is taking another forward step in his professional baseball career. McCants, a Catholic High graduate, is among 27 of the Miami Marlins' top prospects participating in a three-week Fall Development Camp at the team's big league stadium, LoanDepot Park in Miami. The camp will continue through Oct.
Blue Wahoos Providing Trick-Or-Treat On The Diamond Friday In Halloween Event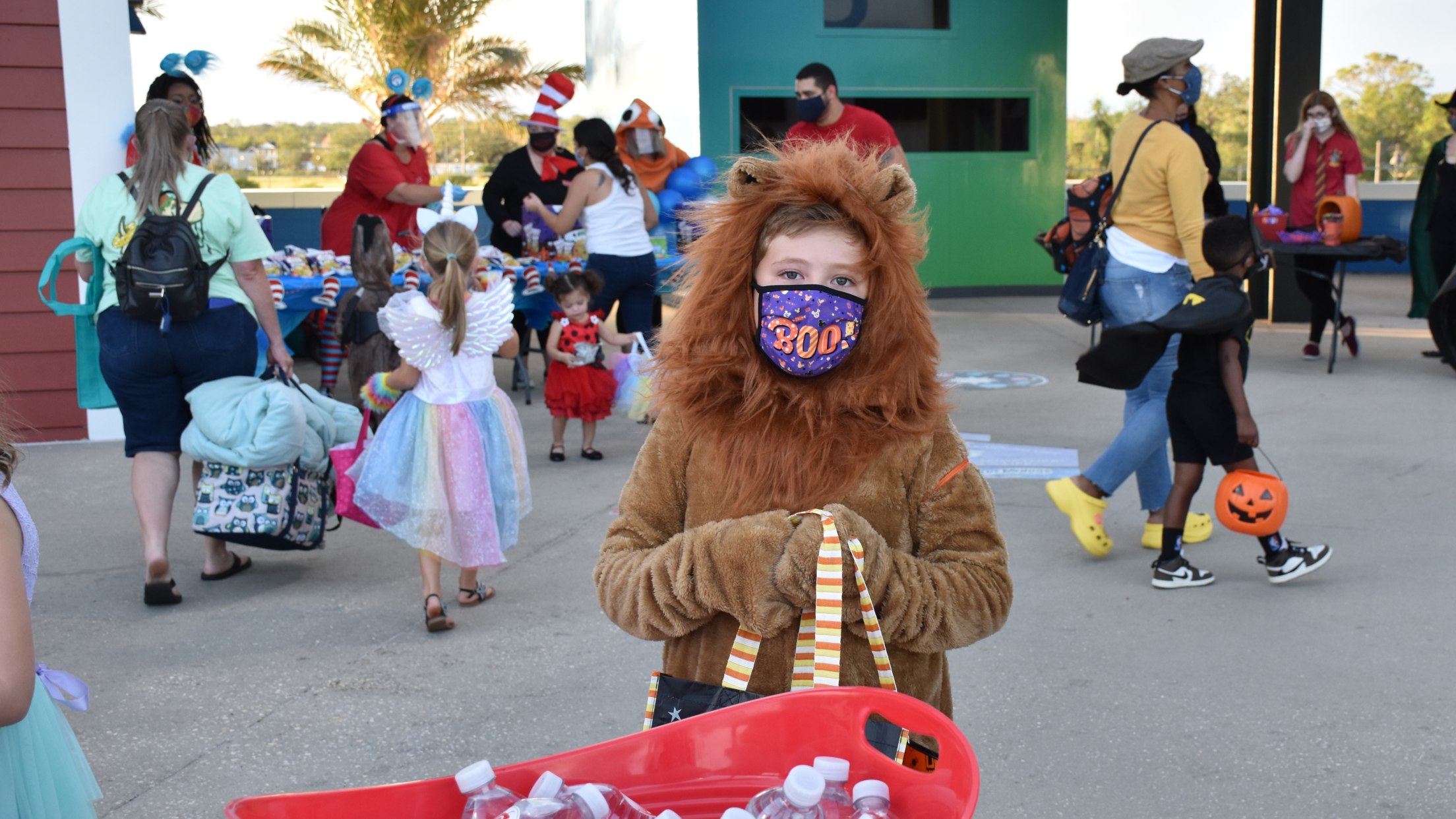 Returning a Halloween-themed event to Blue Wahoos Stadium a year ago provided organizers with a new idea. What about having Trick-or-Treat stations on the field, thus giving children a more wide-open, space and place to run around? That will happen Friday night, beginning at 5 p.m. when the Blue Wahoos
Two Events, Two Days Apart Set Records, Showcase Blue Wahoos Stadium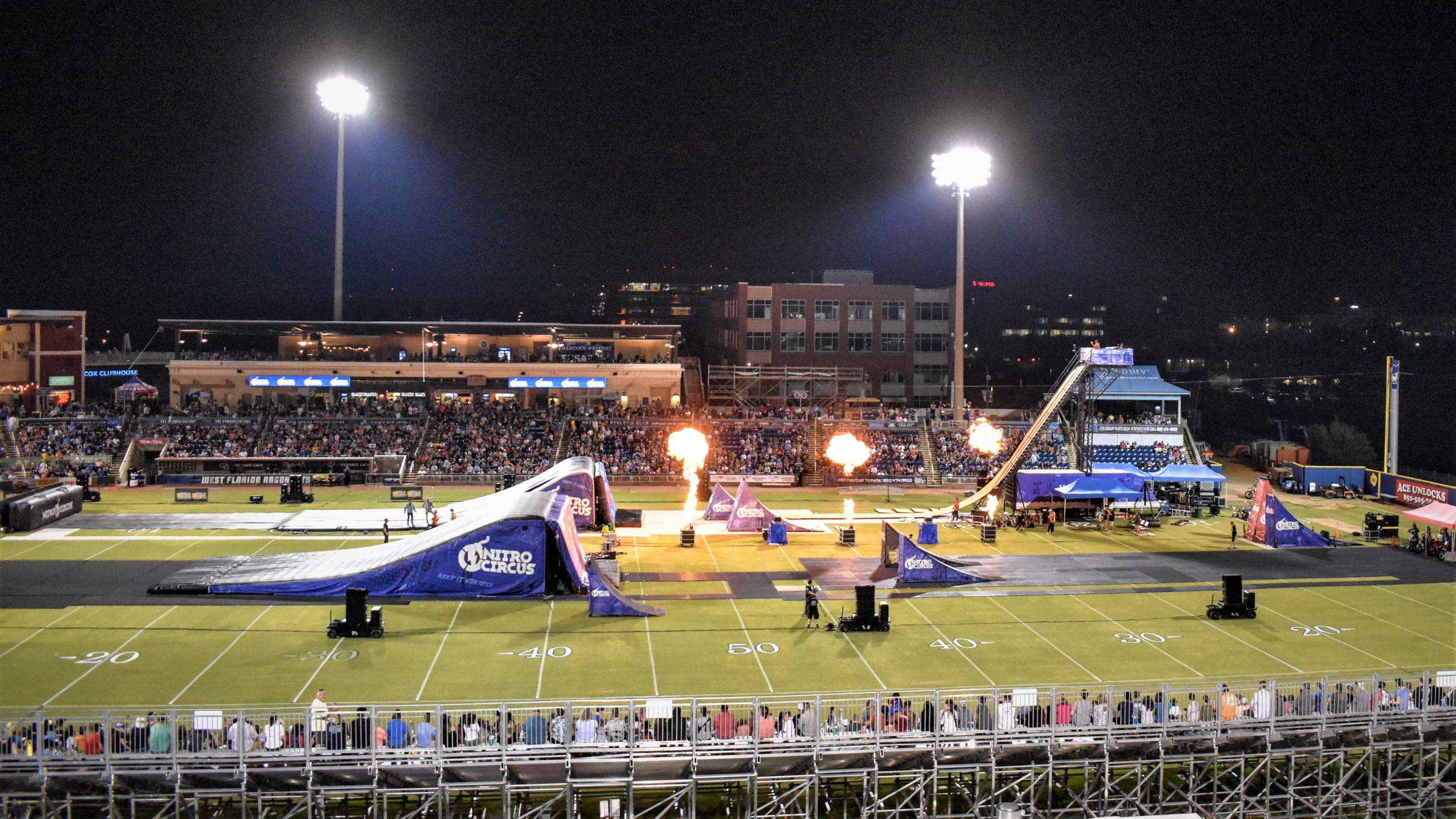 In two completely different events within a 48-hour span, Blue Wahoos Stadium had its greatest impact last week as a multi-use venue. The back-to-back combination of Nitro Circus on Oct. 14 and Saturday's University of West Florida's homecoming football game attracted record attendance and record-setting concession sales. More than 13,000
After Year Wait, Blue Wahoos Stadium Revved For Unique Nitro Circus Event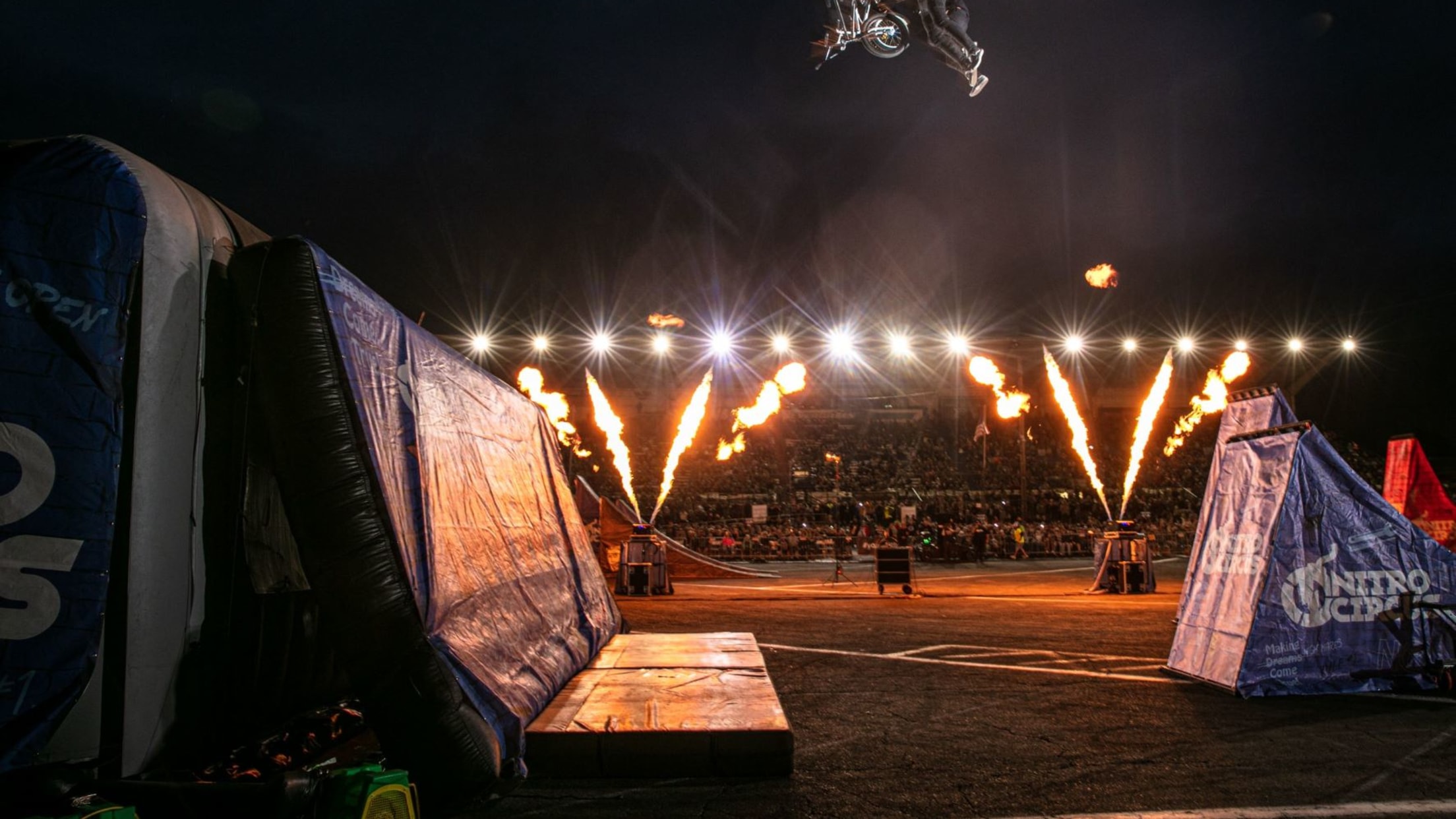 Early in his business career, Jonathan Griffith spent time with extreme sports, working as part of the Gravity Games held in Providence, Rhode Island. "I thought it was just the coolest thing, ever," said Griffith, the Blue Wahoos team president, looking back at the former event two decades ago on
High-Flying Nitro Circus Comes To Blue Wahoos Stadium This Thursday!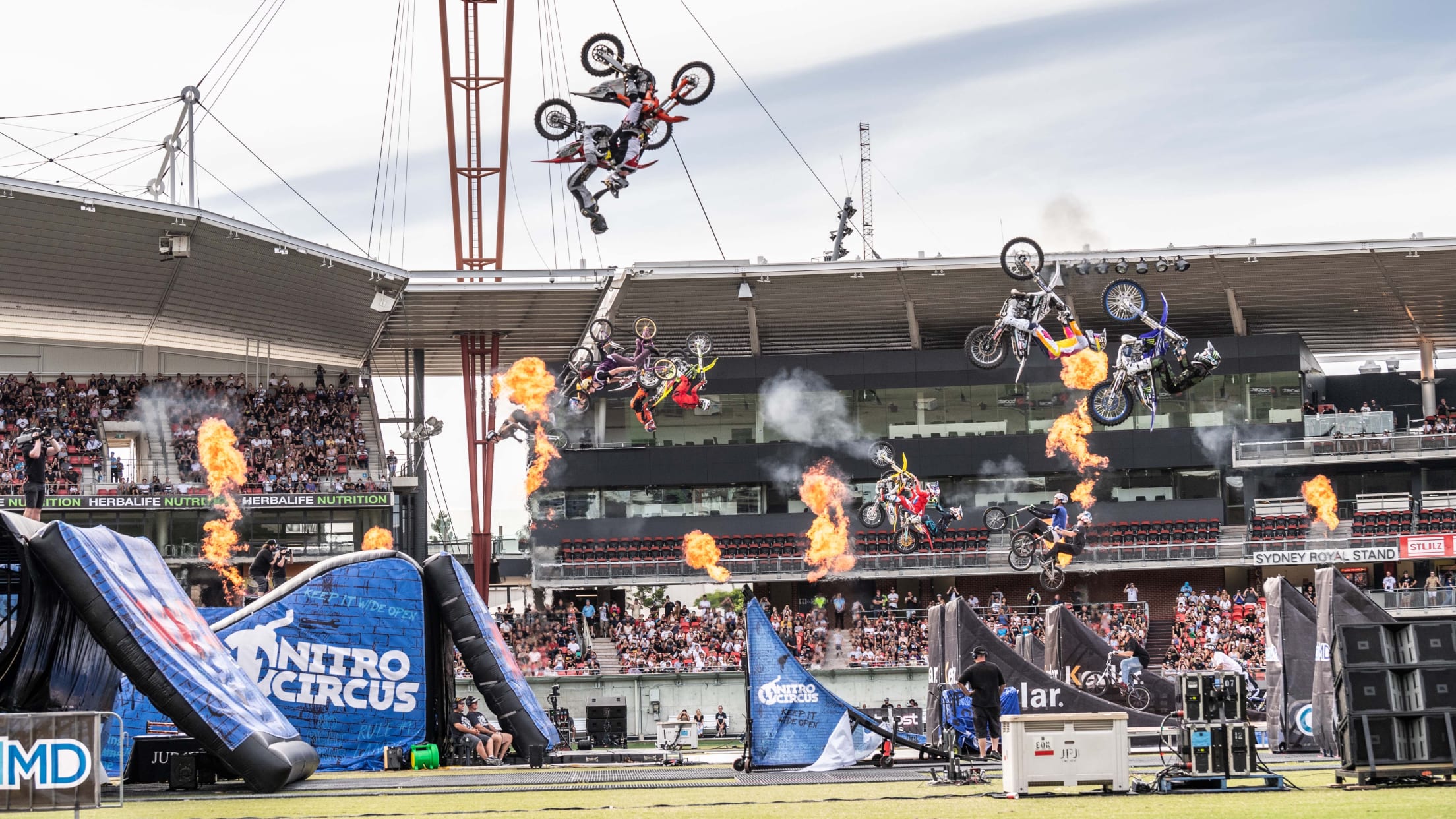 CLICK HERE FOR TICKETS! VIP Gates Open: 4:30 PM VIP Pre-Show: 5:30 PM Hancock Whitney Club Dinner: 6:00 PM Gates open: 6:00 PM Main Show: 7:00-8:00 PM Intermission: 8:00-8:30 PM Main Show 8:30-9:30 PM Event times subject to change. For tickets in the centerfield bleachers, select "ONFLDGA"! Hancock Whitney Club
Blue Wahoos To Host Halloween Trick-or-Treat, Movie and Fireworks Show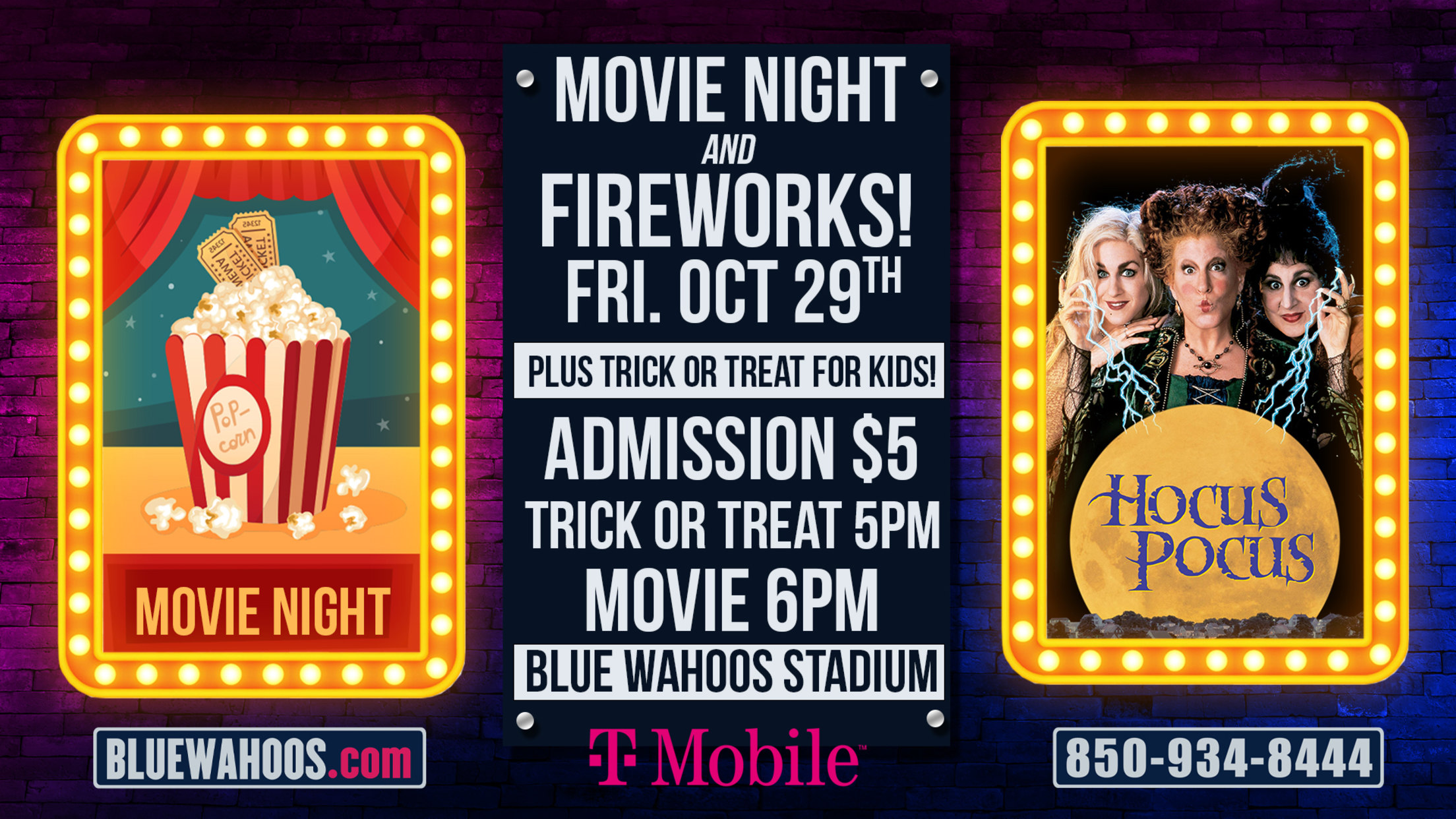 CLICK HERE FOR TICKETS The Blue Wahoos will host a fun-filled Halloween celebration at Blue Wahoos Stadium on Friday, October 29 featuring trick-or-treating, a family-friendly movie, and a post-movie firework show. Beginning at 5:00 PM, gates at the stadium will open for trick-or-treating and kids can receive tasty treats at
Steve Nissim Sports: Amiah Butler Setting A New Area Standard In Volleyball 
Blue Wahoos' Meyer Named Double-A South Top Pitcher; Bleday heading to Arizona Fall League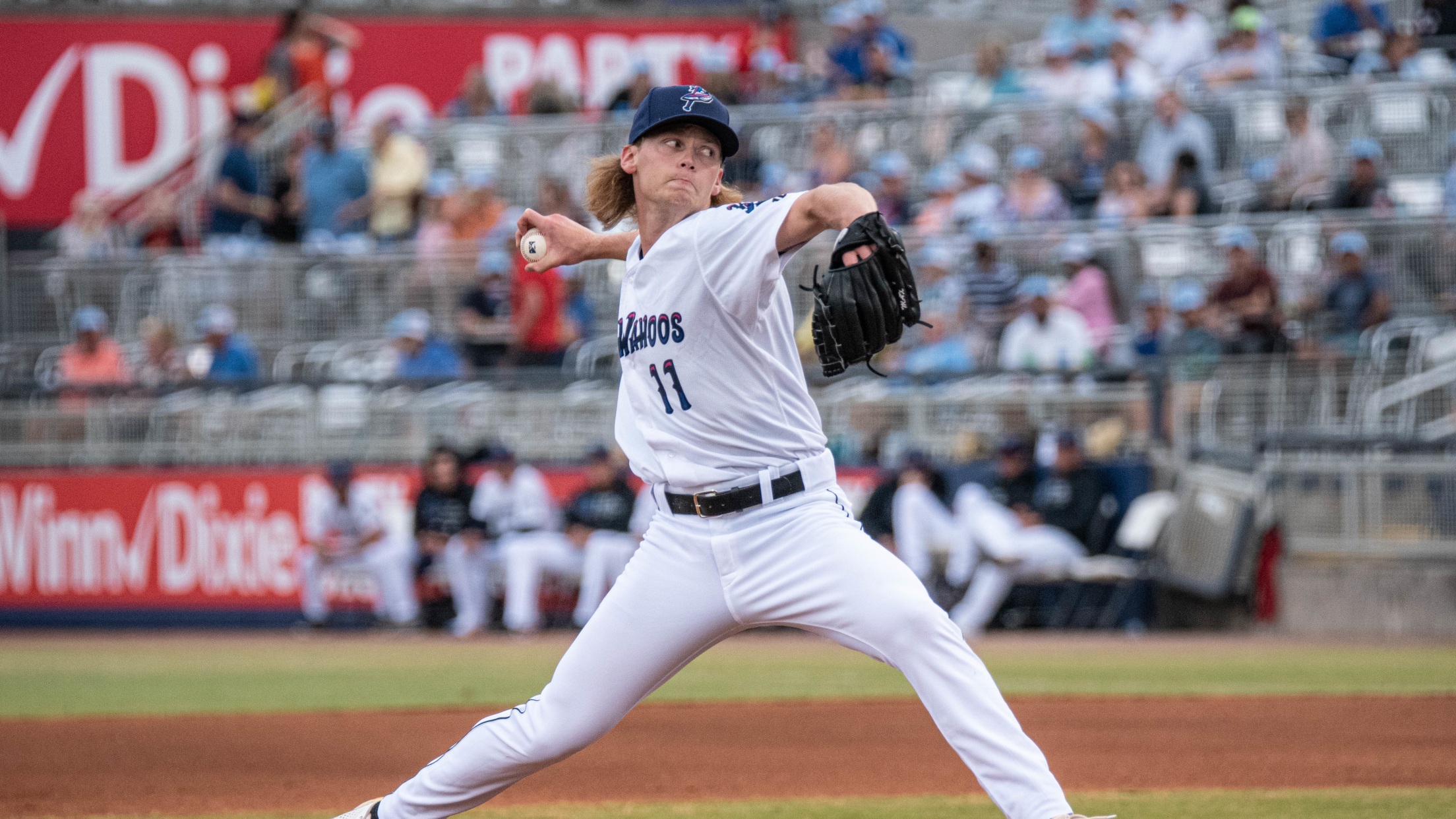 Post-season honors have continued for players on the 2021 Blue Wahoos team, highlighted by righthanded pitcher Max Meyer being named the Double-A South pitcher of the year. Meyer, 22, the Miami Marlins No. 1 draft selection in 2020, the third overall selection that year, was joined by two other Blue
Steve Nissim Sports: Kayleb Wagner defies perception to excel and inspire  
Led By Peyton Burdick, Blue Wahoos Fill Connections On Miami Marlins 2021 Awards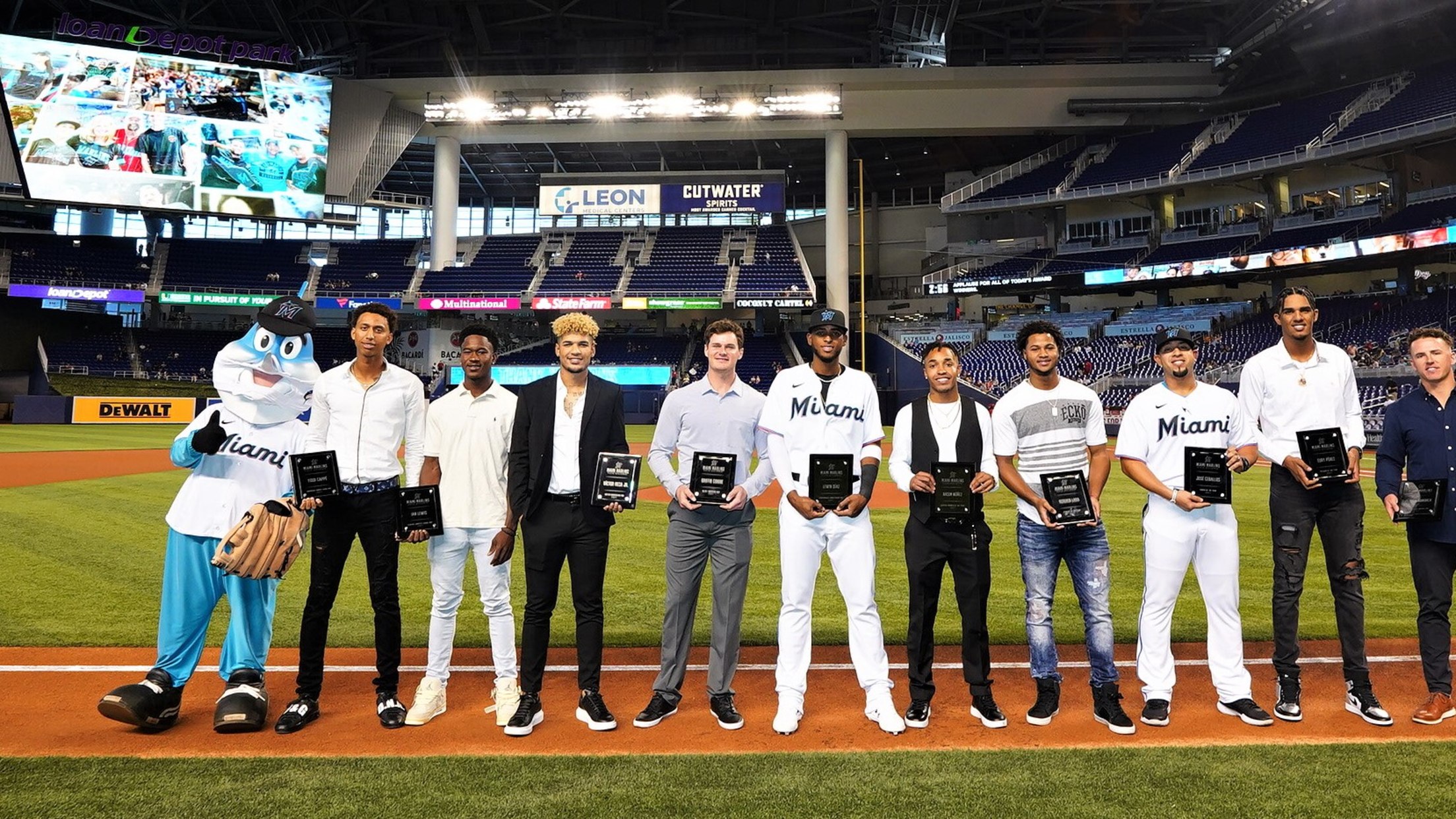 A good portion of the Miami Marlins hopeful future played in Pensacola for the Blue Wahoos during the 2021 season. It was reflected in the team's end-of-season awards. Led by outfielder Peyton Burdick, named the Marlins overall Minor League Player of the Year, after setting the Blue Wahoos team record
Soul Bowl Return To Blue Wahoos Stadium Brings Welcome Community Boost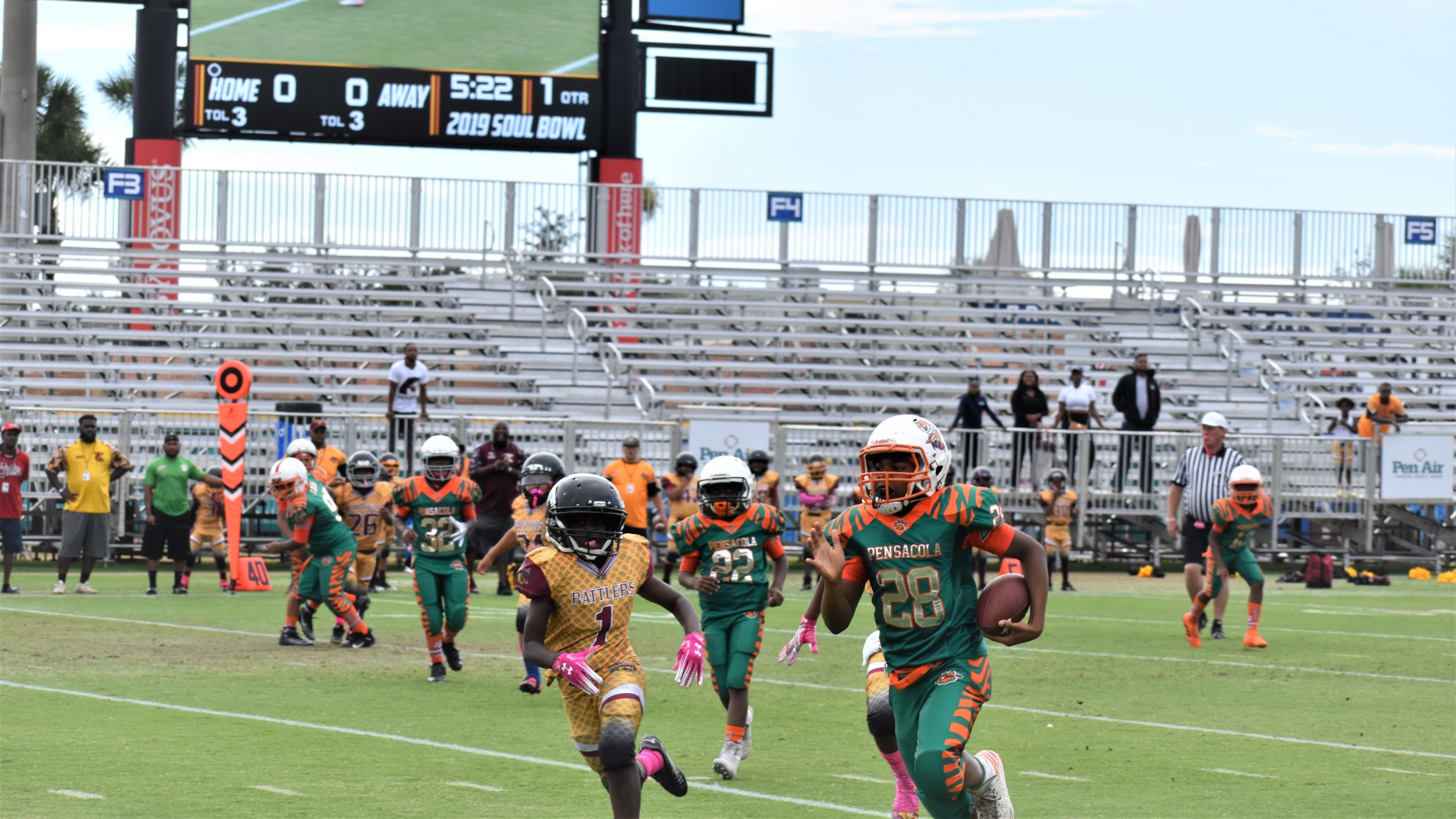 For the first time in its three decades, the Soul Bowl didn't happen in 2020. Another unfortunate event cancellation amid the coronavirus pandemic. That void has created an emotional backdrop for Saturday's 29th annual youth football showcase at Blue Wahoos Stadium, which organizers were determined to make happen. "It was
Wahoos Octoberfest Is Month-Long Array Of Popular Community Events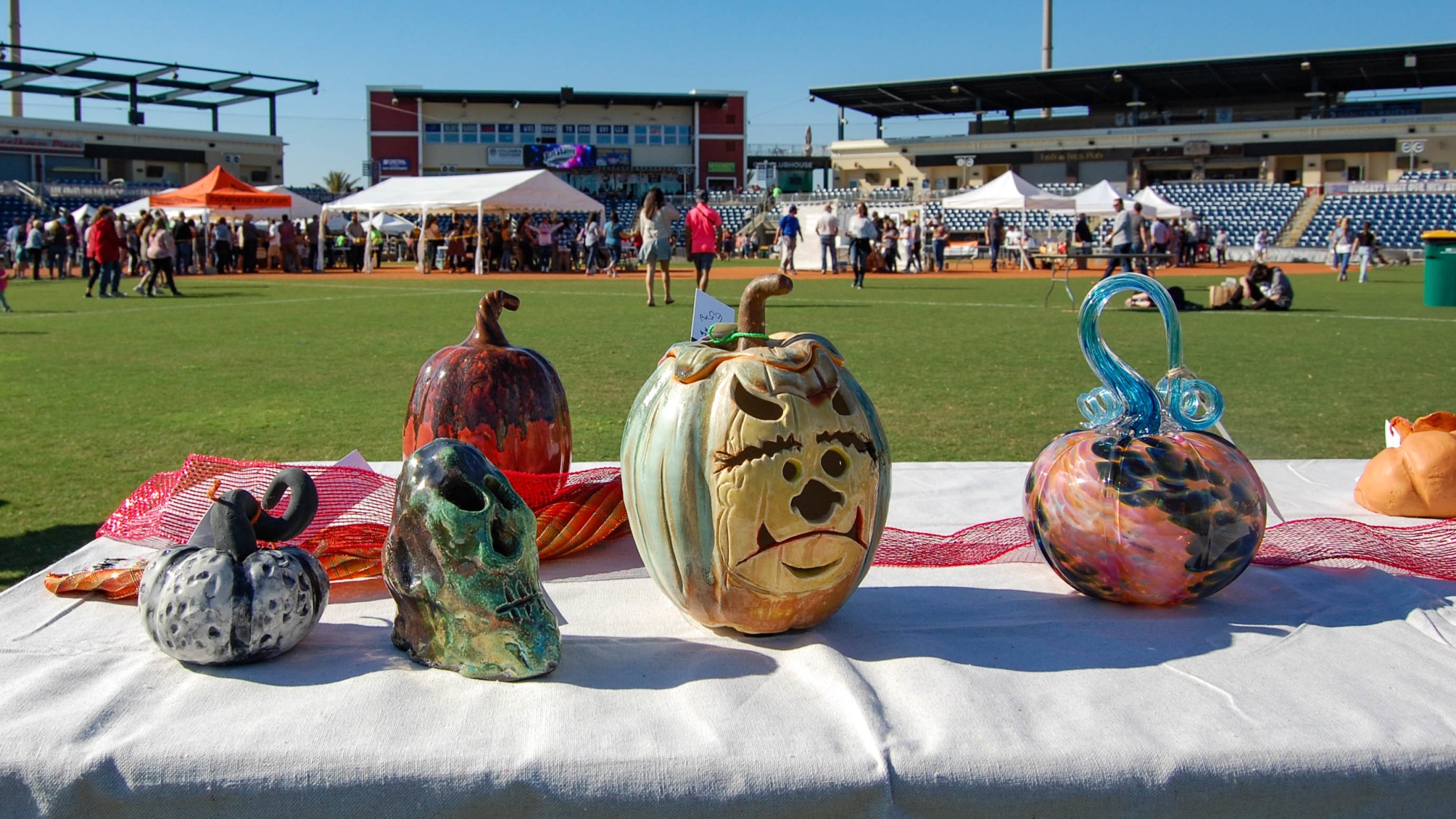 The field transformation at Blue Wahoos Stadium into a football venue has ushered another change, which has evolved in recent years. It's now viewed in a different realm as a fall events place. From the annual Soul Bowl youth football event on Saturday (Oct. 2), it begins the stadium's own
Blue Wahoos Partnership With City Of Pensacola Ensures Long-Term Future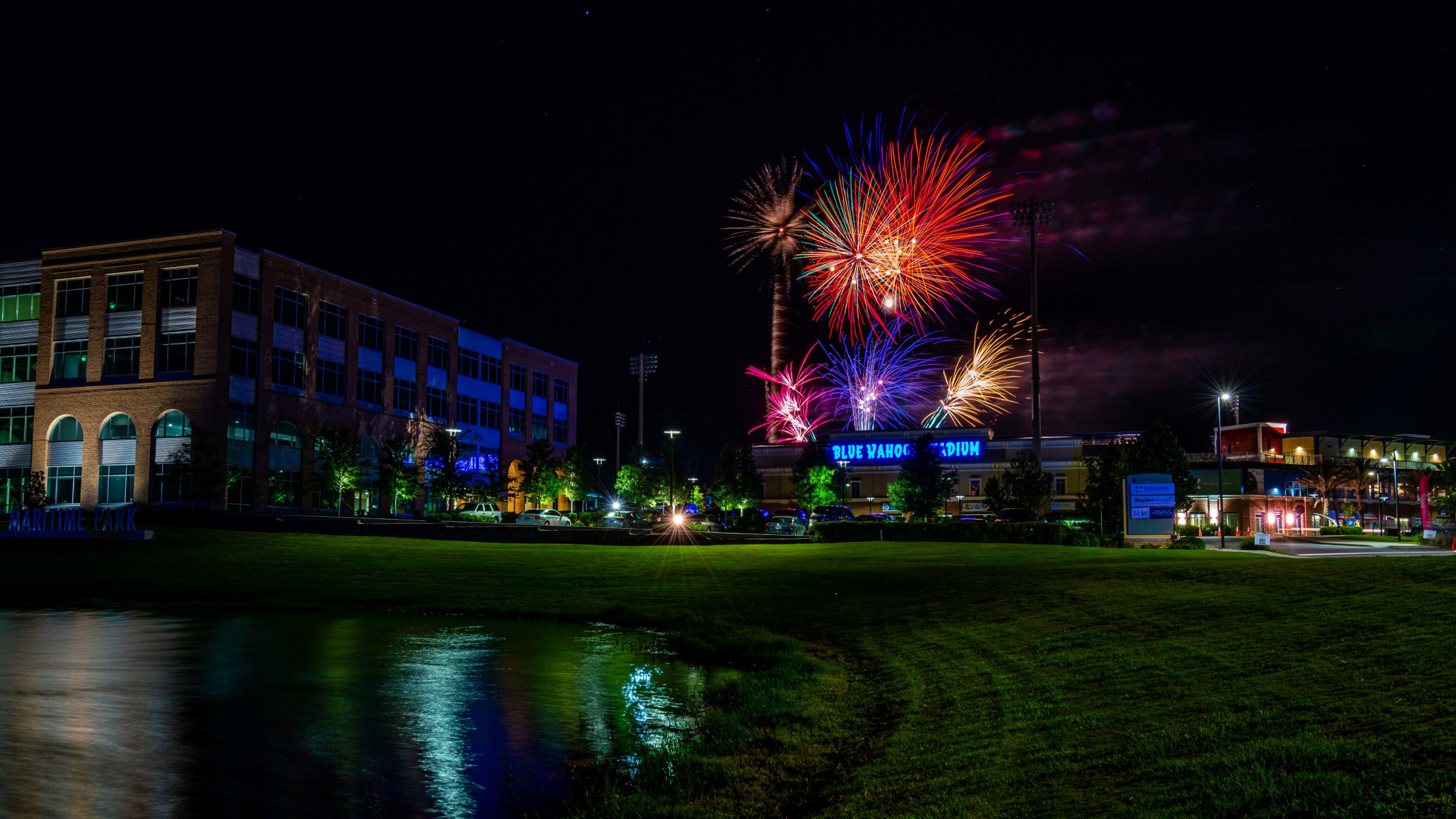 The Blue Wahoos lease agreement renewal with the city of Pensacola, announced Monday, helps ensure the baseball team's long term future and its continued year-round impact in the region. Pensacola mayor Grover Robinson announced the renewal of two, five-year terms, during his weekly news conference Monday with area media members.
15th Annual First City Art Center Pumpkin Patch Returns To Ballpark October 9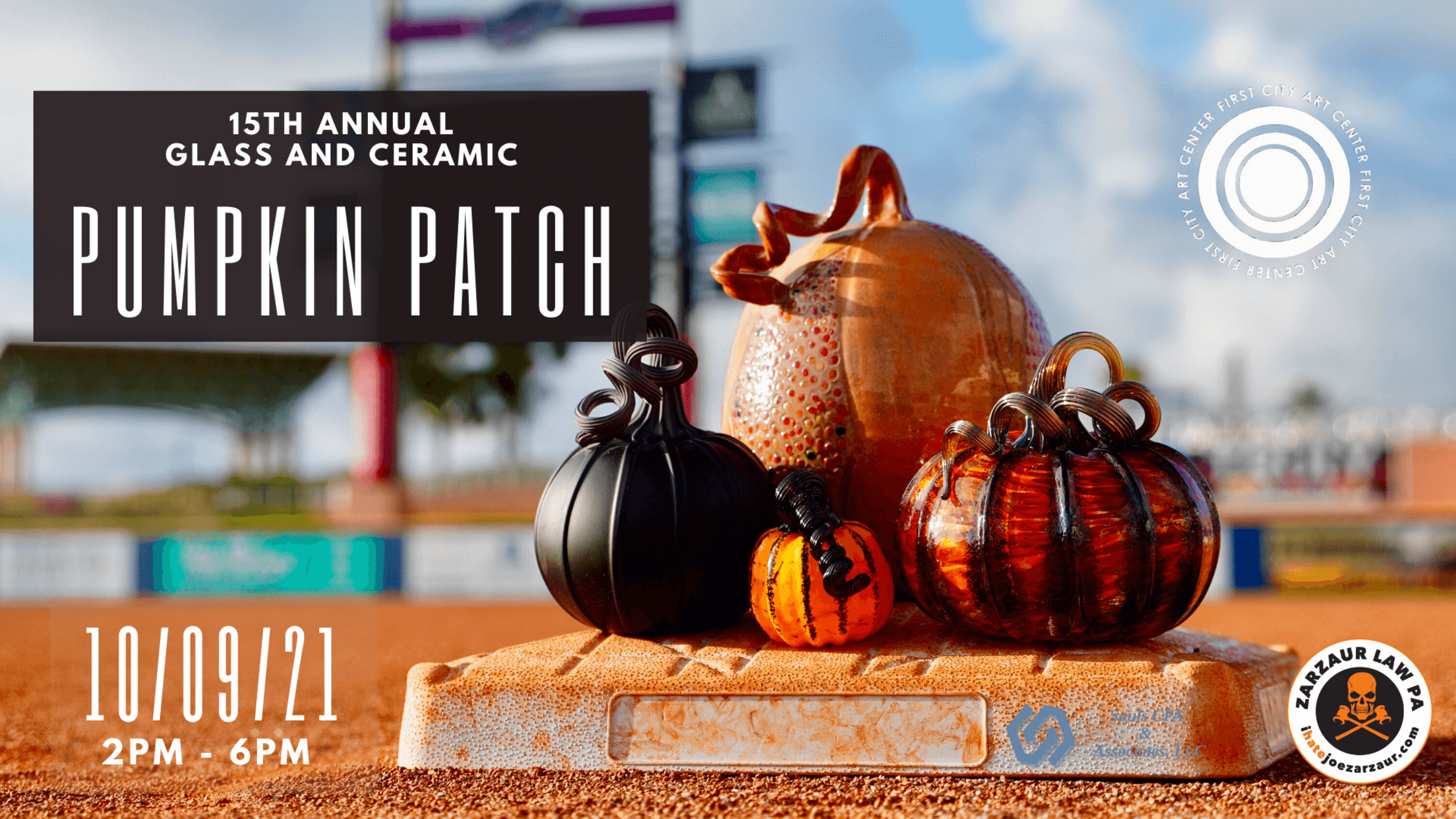 First City Art Center's 15th annual Glass and Ceramic Pumpkin Patch takes place on Saturday, Oct. 9th from 2 PM to 6 PM at Blue Wahoos Stadium. The event is free for the public to attend, and attendees will have thousands of hand-blown glass and hand-thrown clay pumpkins created by
Blue Wahoos and City of Pensacola Extend Ballpark Lease At Blue Wahoos Stadium
Renewed lease secures 10 more years of affordable family fun!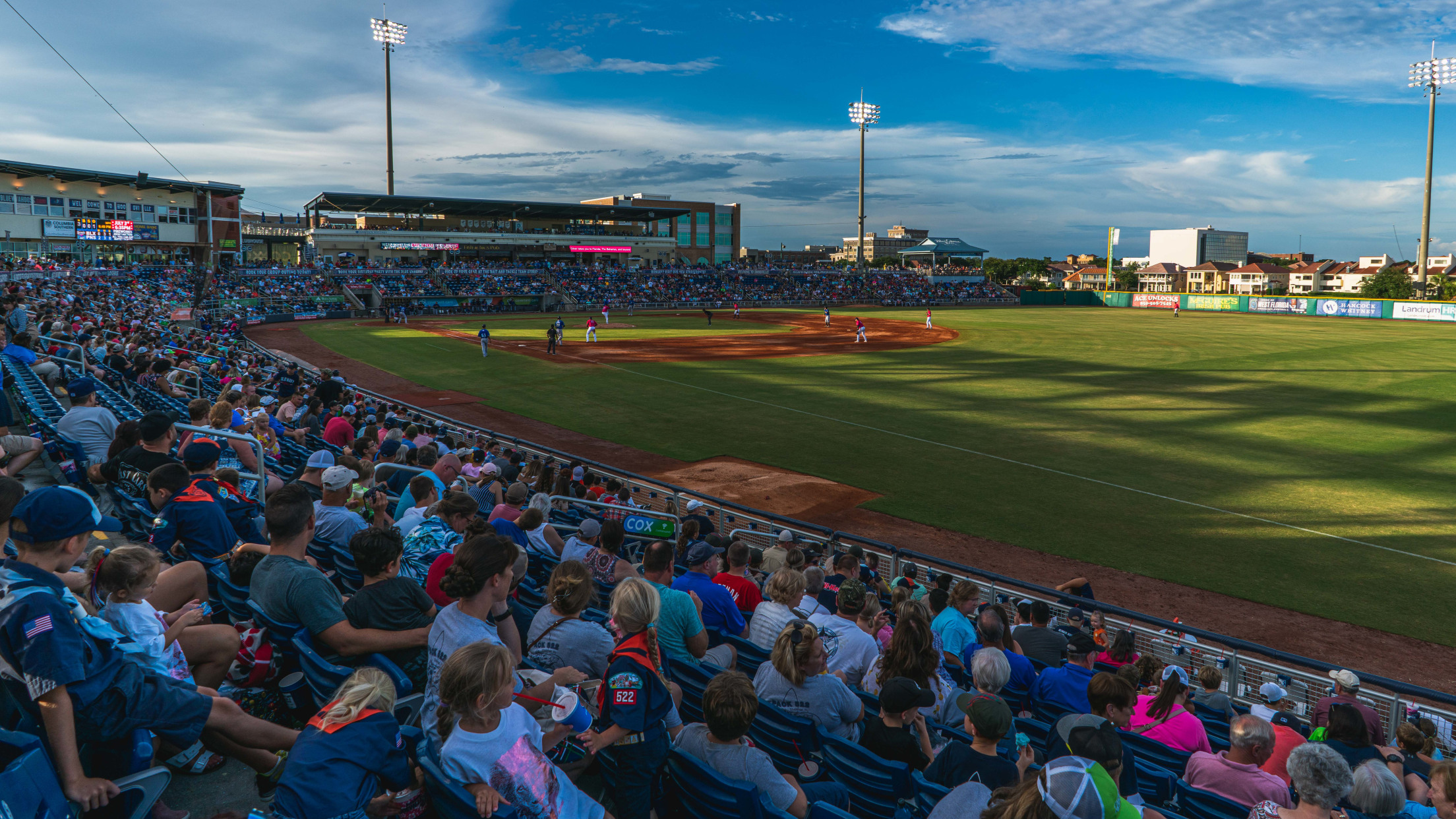 The City of Pensacola and the Pensacola Blue Wahoos are excited to announce that Blue Wahoos Baseball will continue to call Pensacola home for another 10 years, renewing their lease at the city's Community Maritime Park in downtown Pensacola for two additional five-year terms. "The Pensacola Blue Wahoos are such