Blue Wahoos To Wear Navy Uniforms As Part Of Memorial Day Celebration 
The three Blue Wahoos players stared in silent awe at the dark blue, vintage World War II fighter plane positioned in a center display at the National Naval Aviation Museum. It was a Vought F4U Corsair, a replica to the one Ted Williams flew nearly 80 years ago in Pensacola,
Miracle Rally In Ninth Falls Short As Blue Wahoos Drop 13-9 Game To M-Braves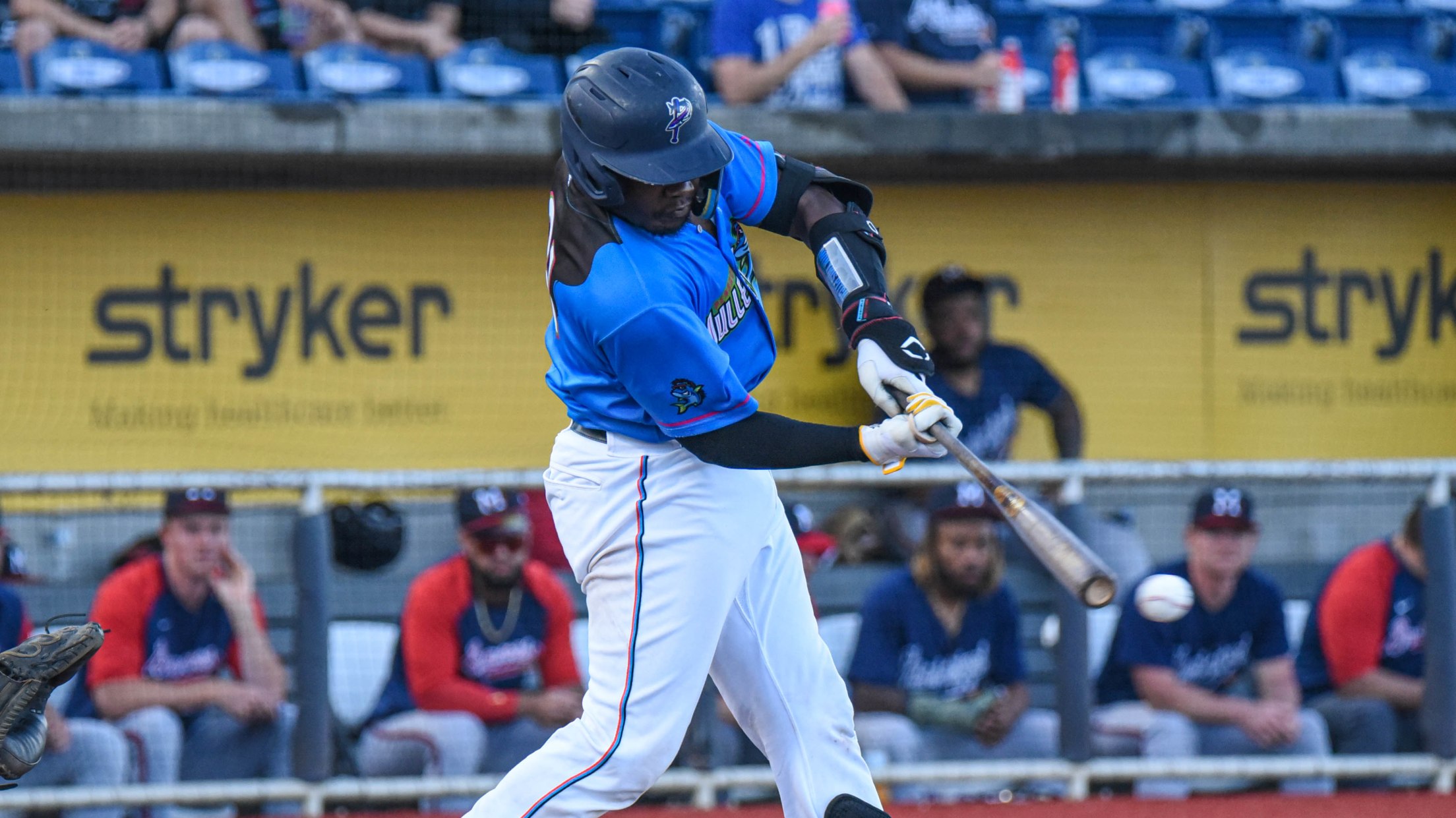 Trailing by 11 runs and down to their final three outs, the Blue Wahoos ending Thursday seemed a glum formality. Suddenly, they made it intriguing. With the first five batters in the ninth inning reaching base, the Blue Wahoos produced seven runs, before an emergency reliever was summoned to record
Blue Wahoos Watch Blue Angels As Part Of Special Visit To NAS Pensacola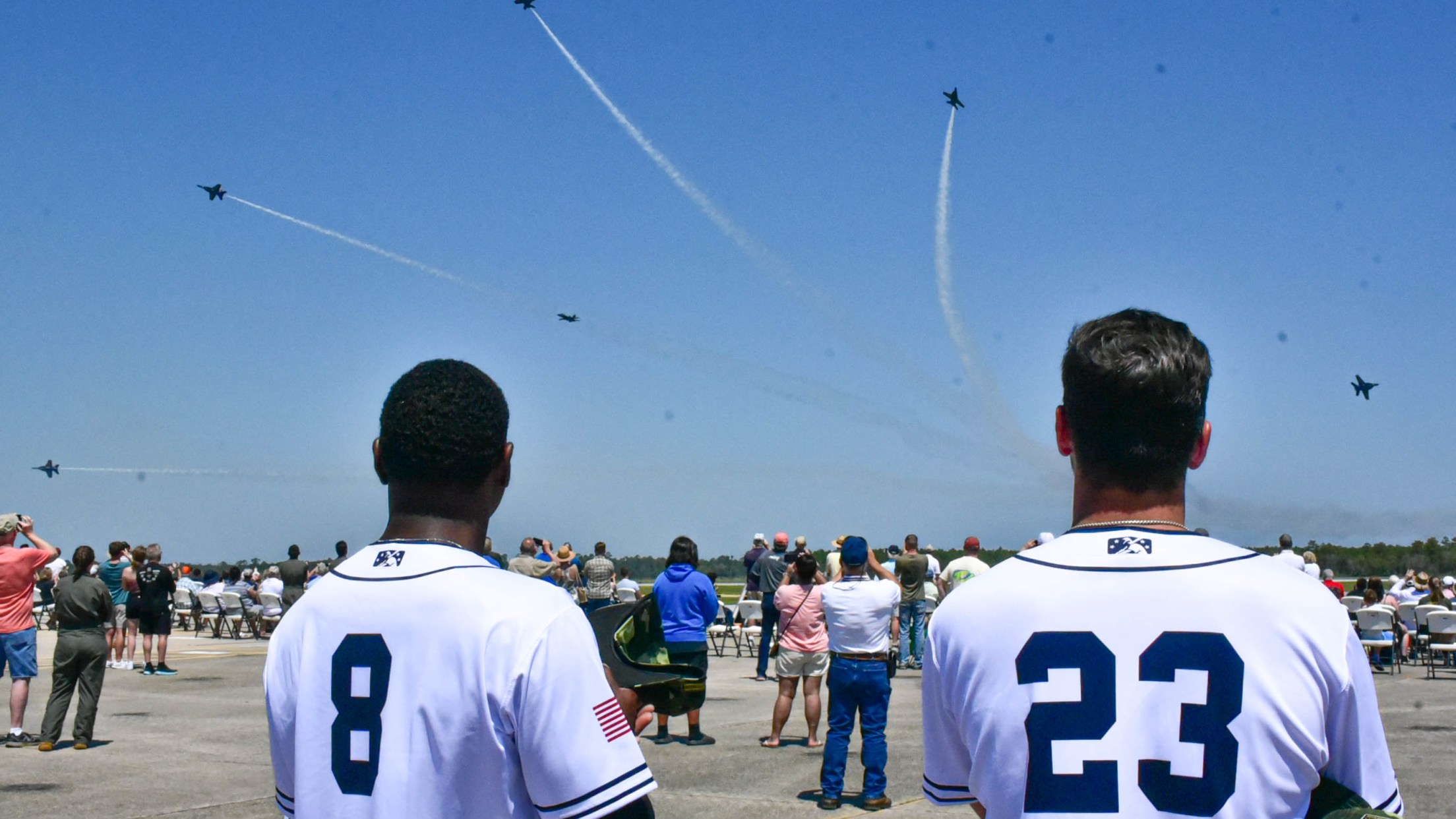 A gleam flashed across Blue Wahoos infielder Cobie Fletcher-Vance's face as he settled into one of the original fighter jets flown by the Blue Angels. "This is awesome," he said, during a visit Wednesday to the National Naval Aviation Museum on NAS Pensacola, where the yesteryear F/A-18 Hornet aircraft are
Blue Wahoos To Wear First Ever Fully Fan-Designed Jerseys On August 13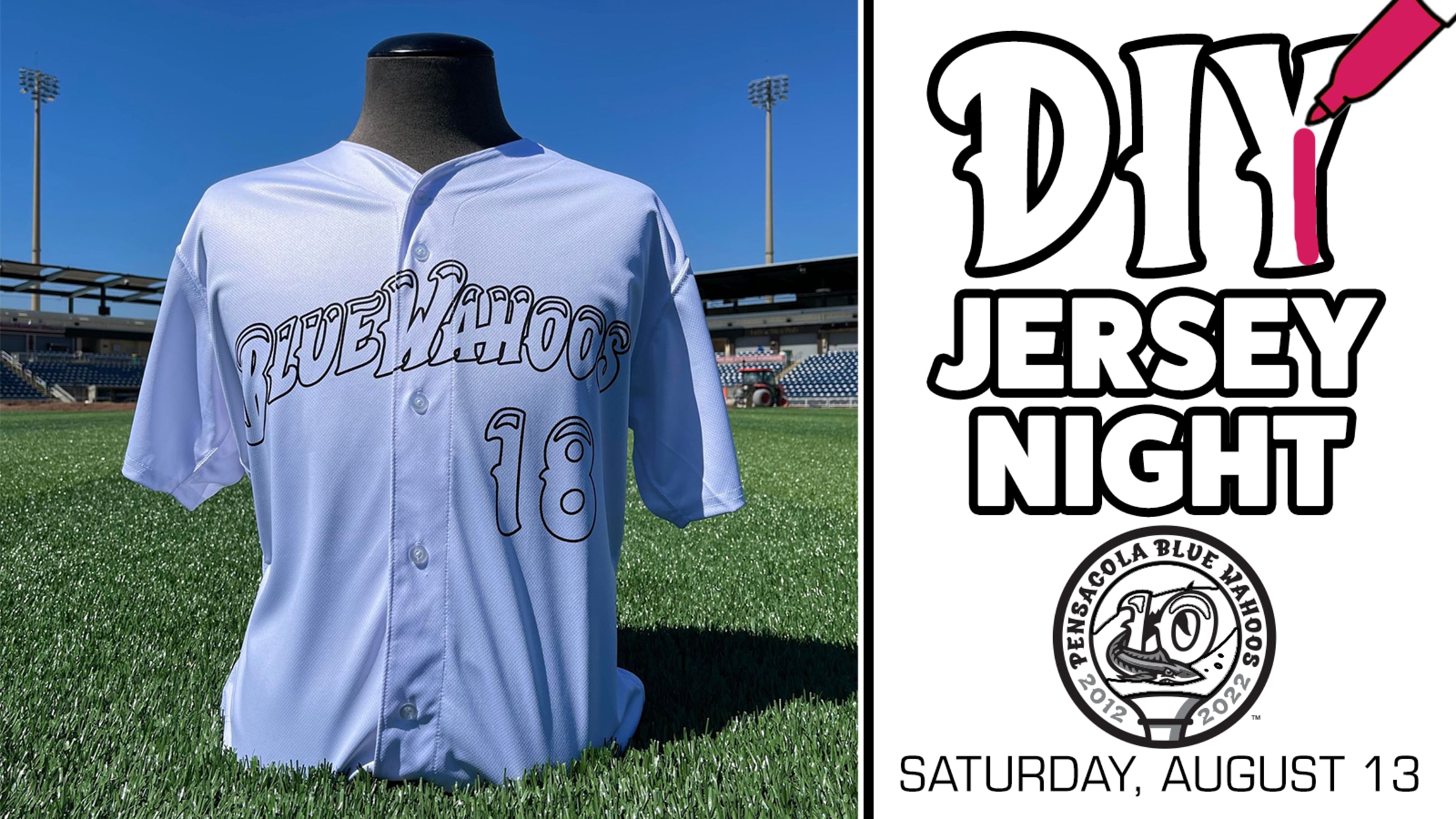 CLICK HERE TO PURCHASE A JERSEY! Ever wanted to design a jersey for a professional baseball team? Fans will have the opportunity to do just that at DIY Jersey Night on Saturday, August 13 as the Pensacola Blue Wahoos become the first Minor League Baseball team ever to offer fans
Perez Again Captivates With Latest Feat In Blue Wahoos Lopsided Win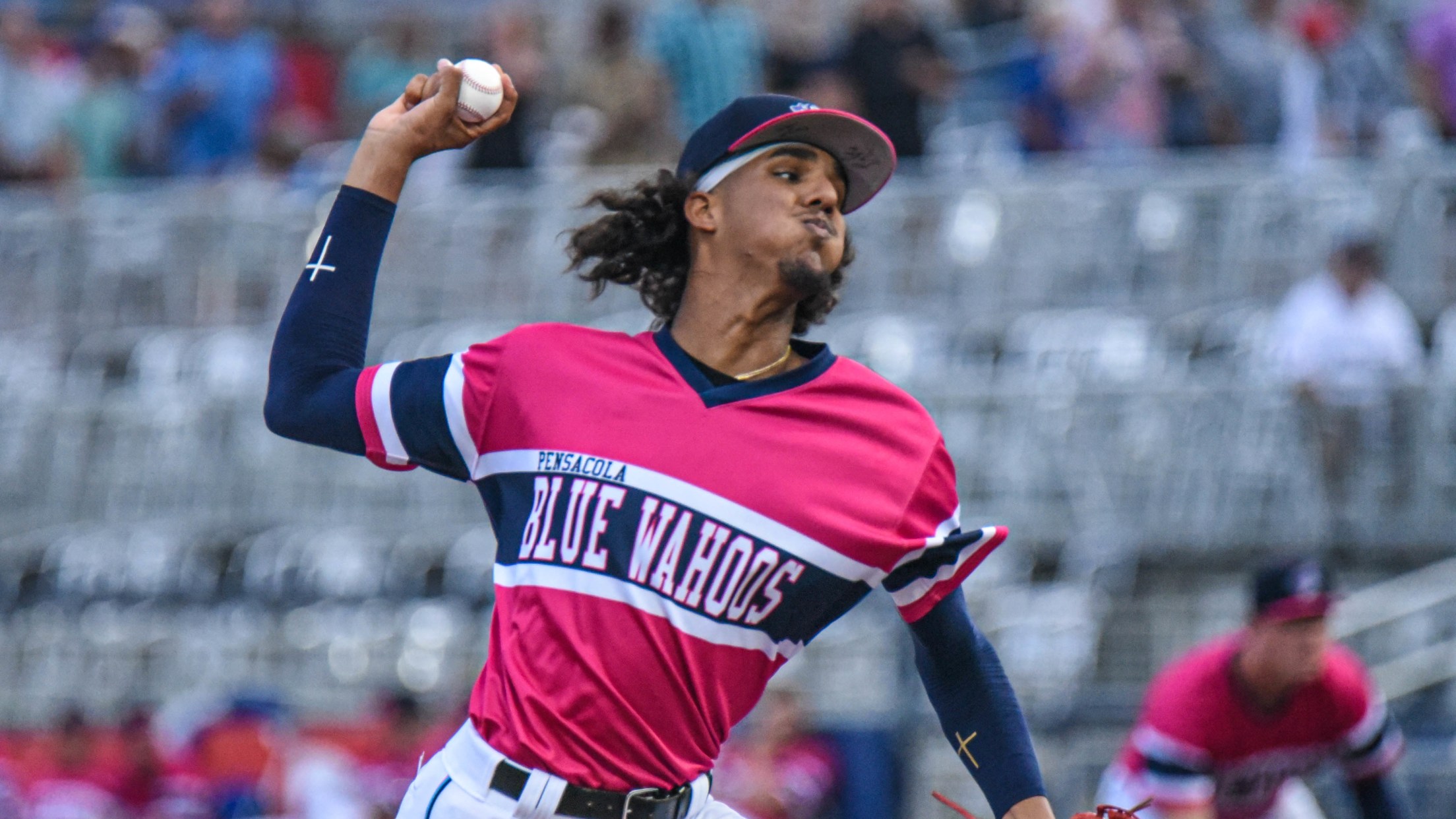 While his Blue Wahoos teammates were pounding home more runs, Eury Perez was bouncing a baseball in the dugout to stay loose. It was now 8-0 in the fifth inning. His coaches asked Perez if he wanted to come out, given the long inning. He politely said no way. Instead,
Lindgren Shines, But Blue Wahoos Seven-Game Win Streak Ends In Series-Opening Loss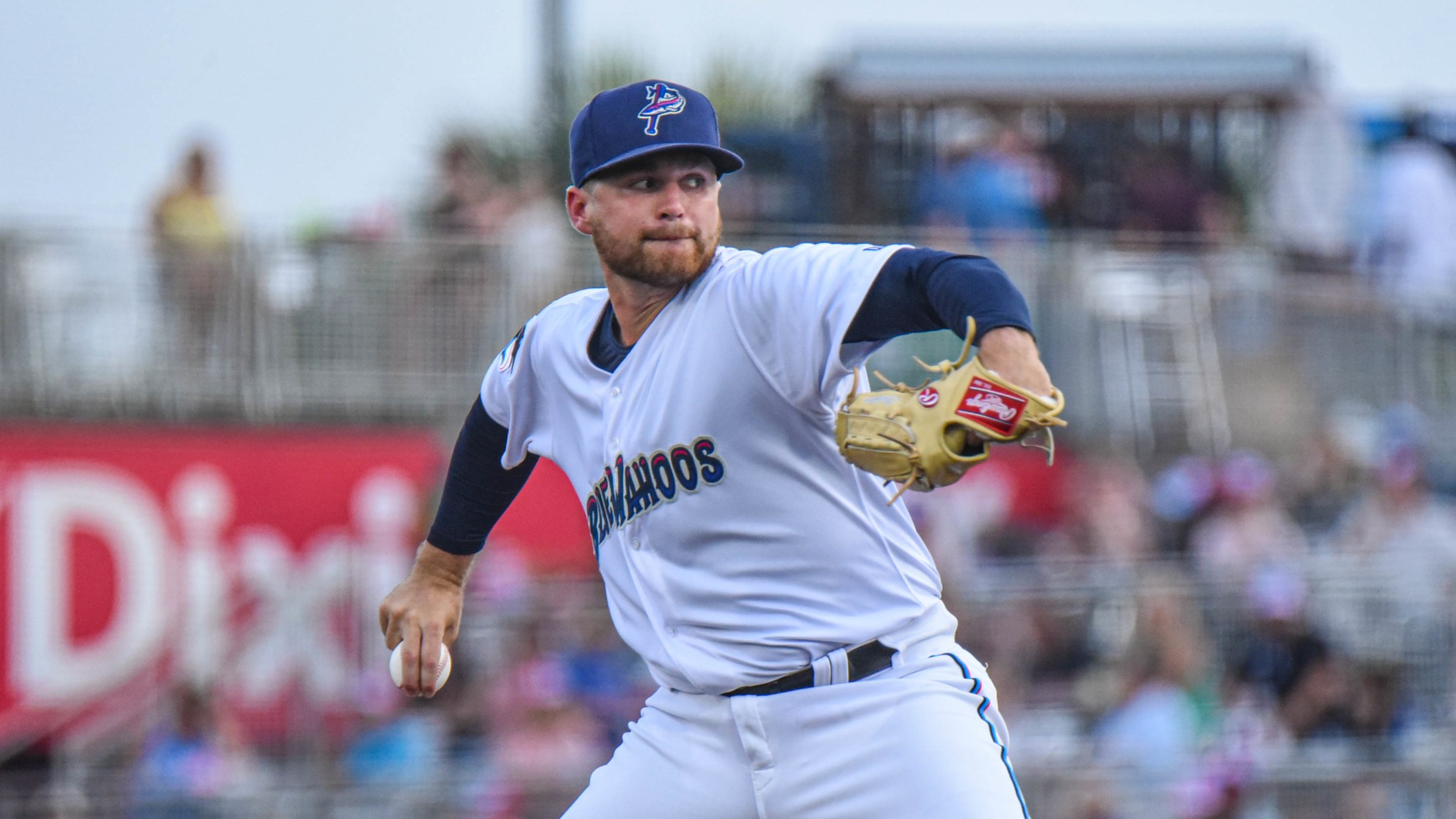 Following a week-long, unscheduled pause, the Blue Wahoos had the longest-active win streak in the minor leagues end in a way that defied their season trend. After starting pitcher Jeff Lindgren produced a sensational outing, the Blue Wahoos bullpen unusually faltered in a 5-2 loss Tuesday against the Mississippi Braves
Homestand Highlights: May 24-29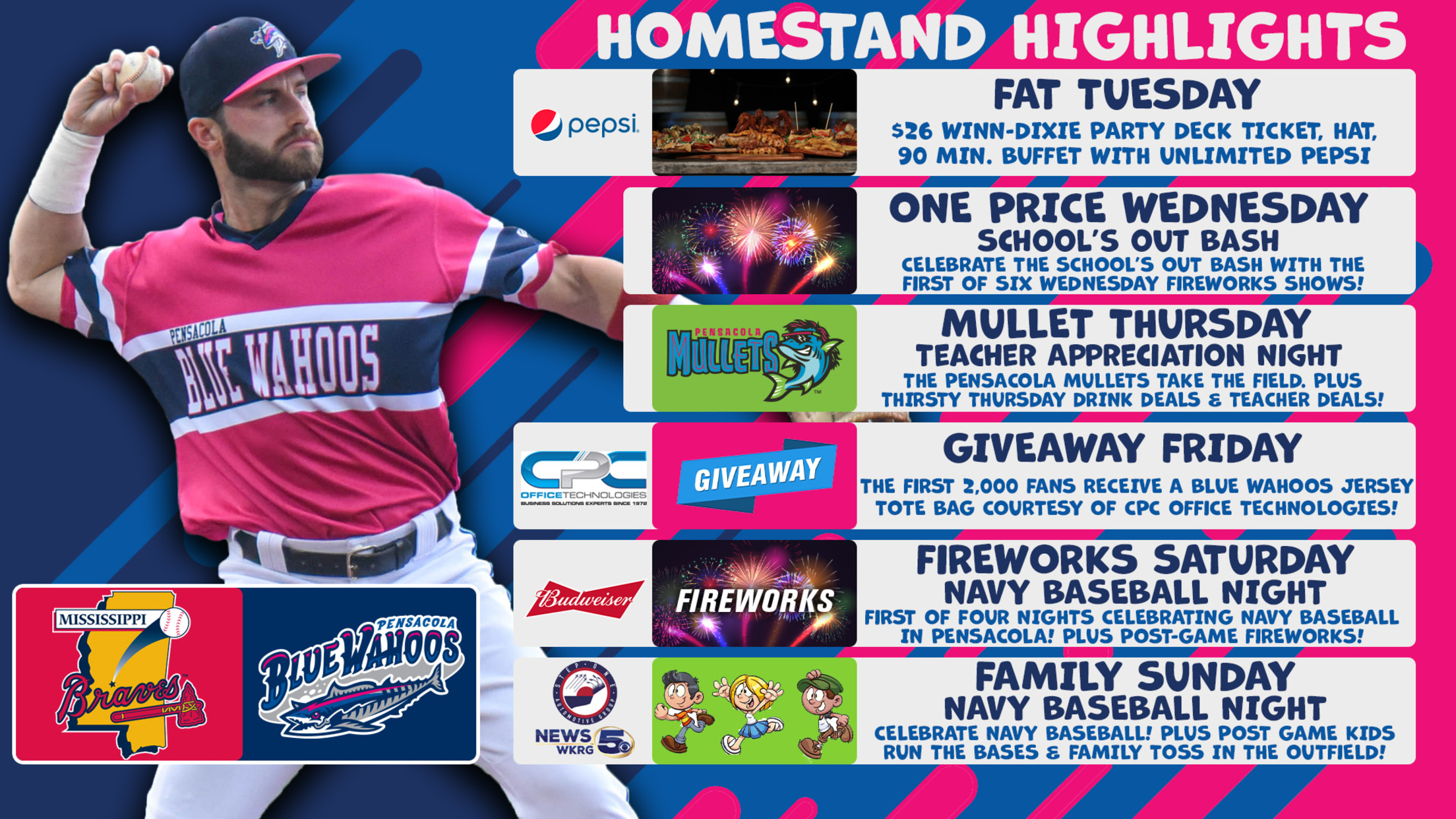 CLICK HERE FOR TICKETS! Your first place Pensacola Blue Wahoos return next week and you can kick off your summer with a fun-filled week at the ballpark! It all starts with Fat Tuesday on Tuesday, May 24! For just $26, get a ticket on the Winn-Dixie Party Deck, a 90-minute
Blue Wahoos To Honor Navy Baseball On Memorial Day, Independence Day Weekends
The Pensacola Blue Wahoos have partnered with Naval Air Station Pensacola to honor the legacy of the Navy in the Pensacola community and the history of Navy baseball by wearing accurate replicas of World War II-era Navy baseball uniforms on Memorial Day weekend and Independence Day weekend. "We are very
Weekend Games In Montgomery Canceled In Accordance With Health & Safety Protocols
The Montgomery Biscuits released the following statement on Friday, May 20 regarding the cancelation of this weekend's games between the Blue Wahoos and Biscuits: Followingpositive COVID-19 tests among Biscuits players and coaches, the remaining three games of the series against the Pensacola Blue Wahoos have been canceled to allow for
Mincey, Blue Wahoos Cruise to Seventh Consecutive Win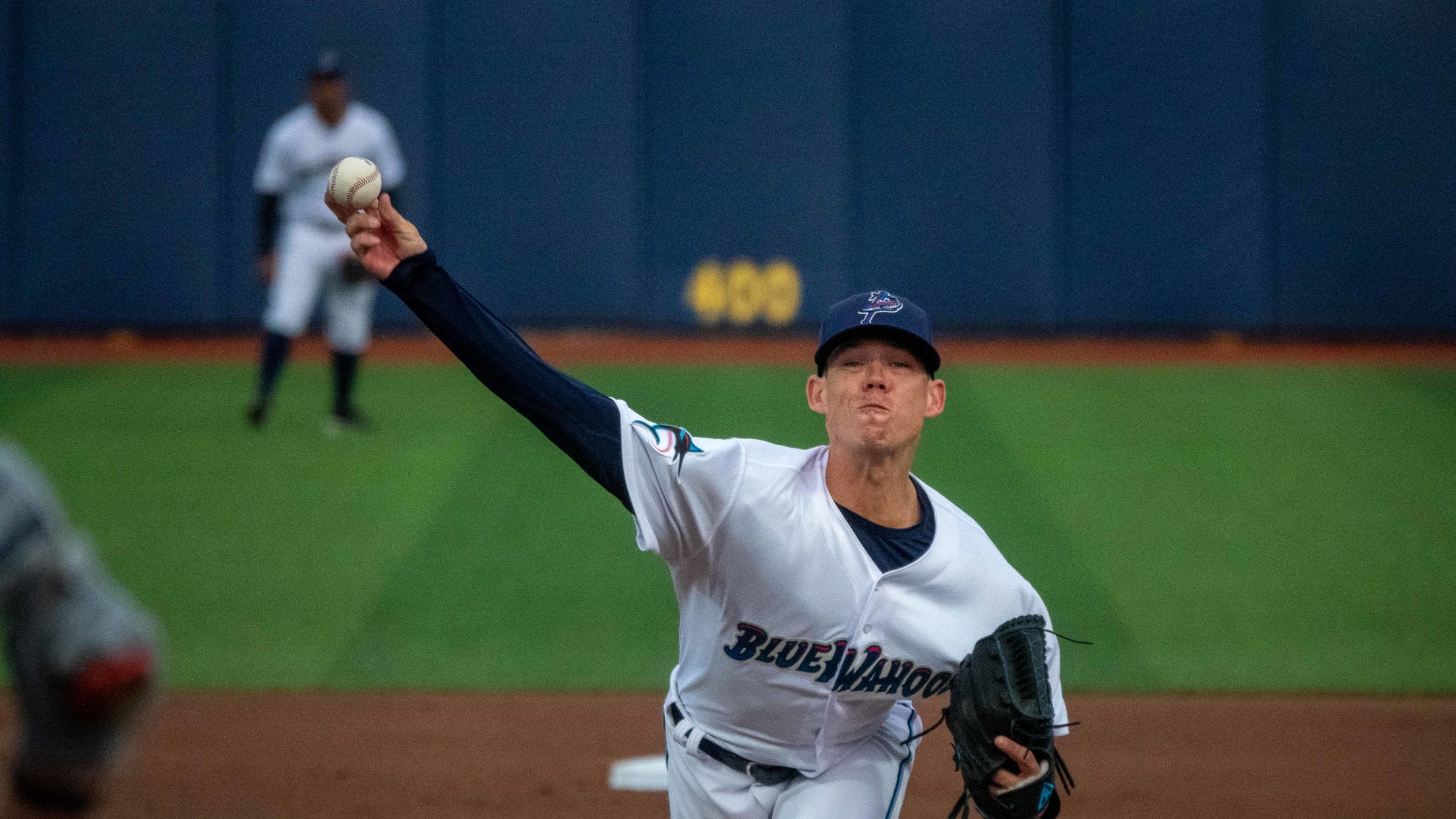 Montgomery, Ala.– The Pensacola Blue Wahoos didn't let a pair of off days disrupt their winning streak, as they defeated the Montgomery Biscuits 7-1 on Wednesday night for their seventh win in a row. Cody Mincey (W, 3-1) received his third straight winning decision, allowing only one run on six
Jerar Encarnacion Promoted, José Devers Joins Blue Wahoos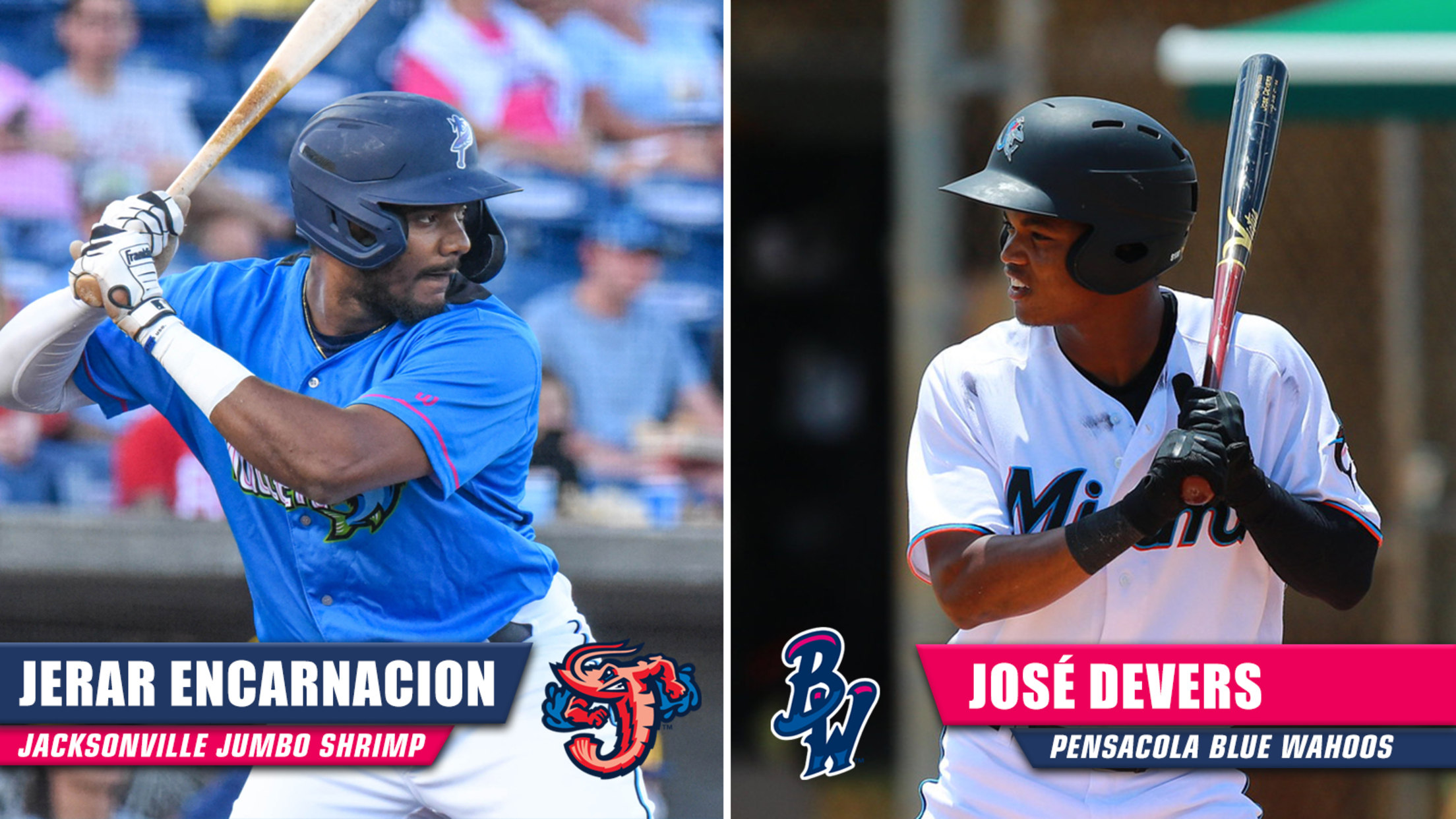 Top prospect outfielder Jerar Encarnacion was promoted on Monday from the Pensacola Blue Wahoos to the Jacksonville Jumbo Shrimp, the Triple-A affiliate of the Miami Marlins. In 31 games for Pensacola in 2022, Encarnacion hit .358/.426/.583 with eight home runs. The #22 prospect in the Marlins organization, Encarnacion ranked second
Blue Wahoos Endure 3-Hour Delay, 4-Run Deficit, Then Walk It Off To Finish Dramatic Six-Game Sweep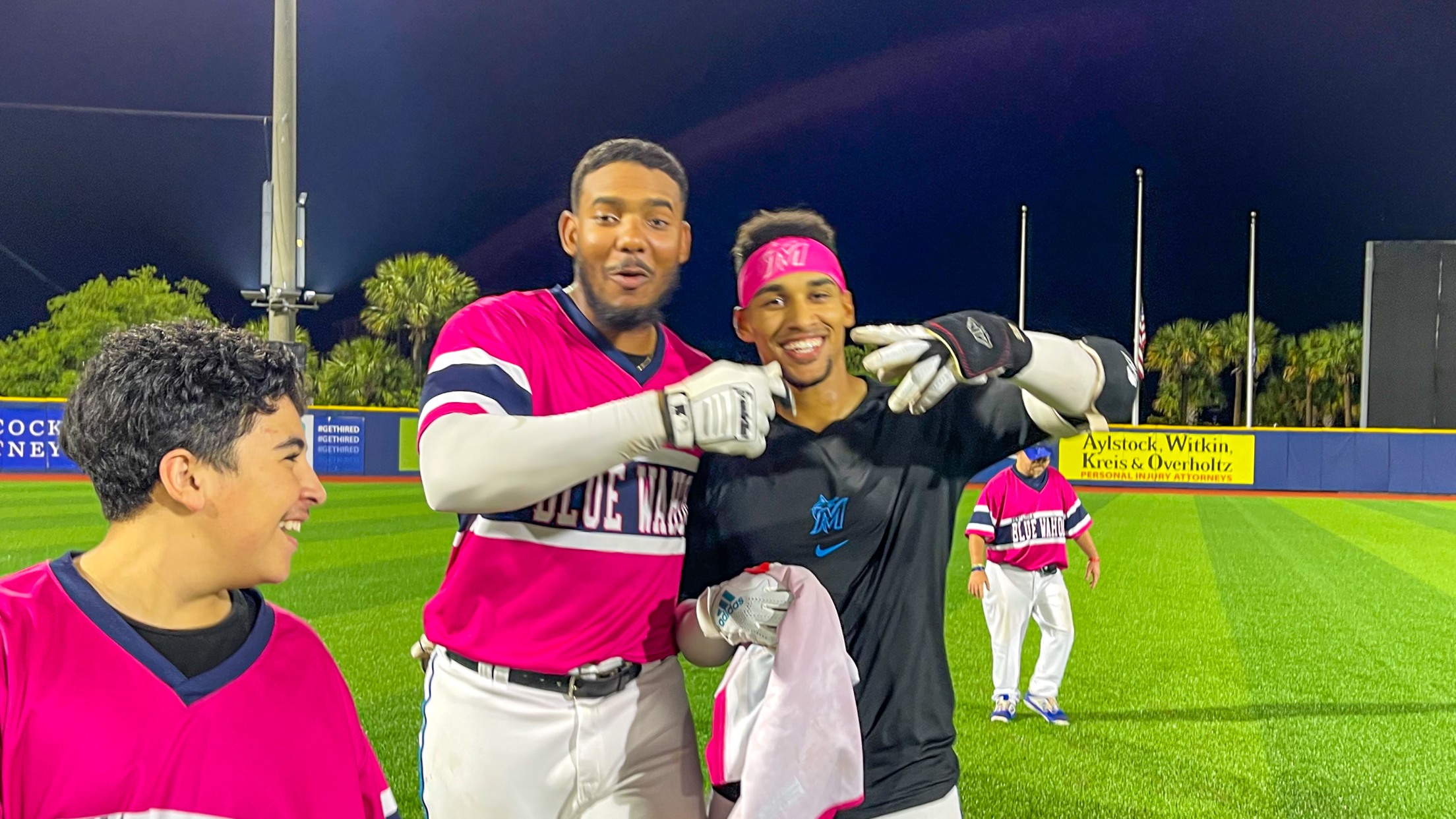 The Blue Wahoos luck with perfect weather for home games ran out on Sunday. But not the charmed life this team has created. In one of the most memorable wins in the Blue Wahoos' 10-year history, Victor Victor Mesa completed a four-run rally in the ninth inning with a walkoff
Capacity Crowd, Post-Game Fireworks Light Up Fifth Straight Blue Wahoos Win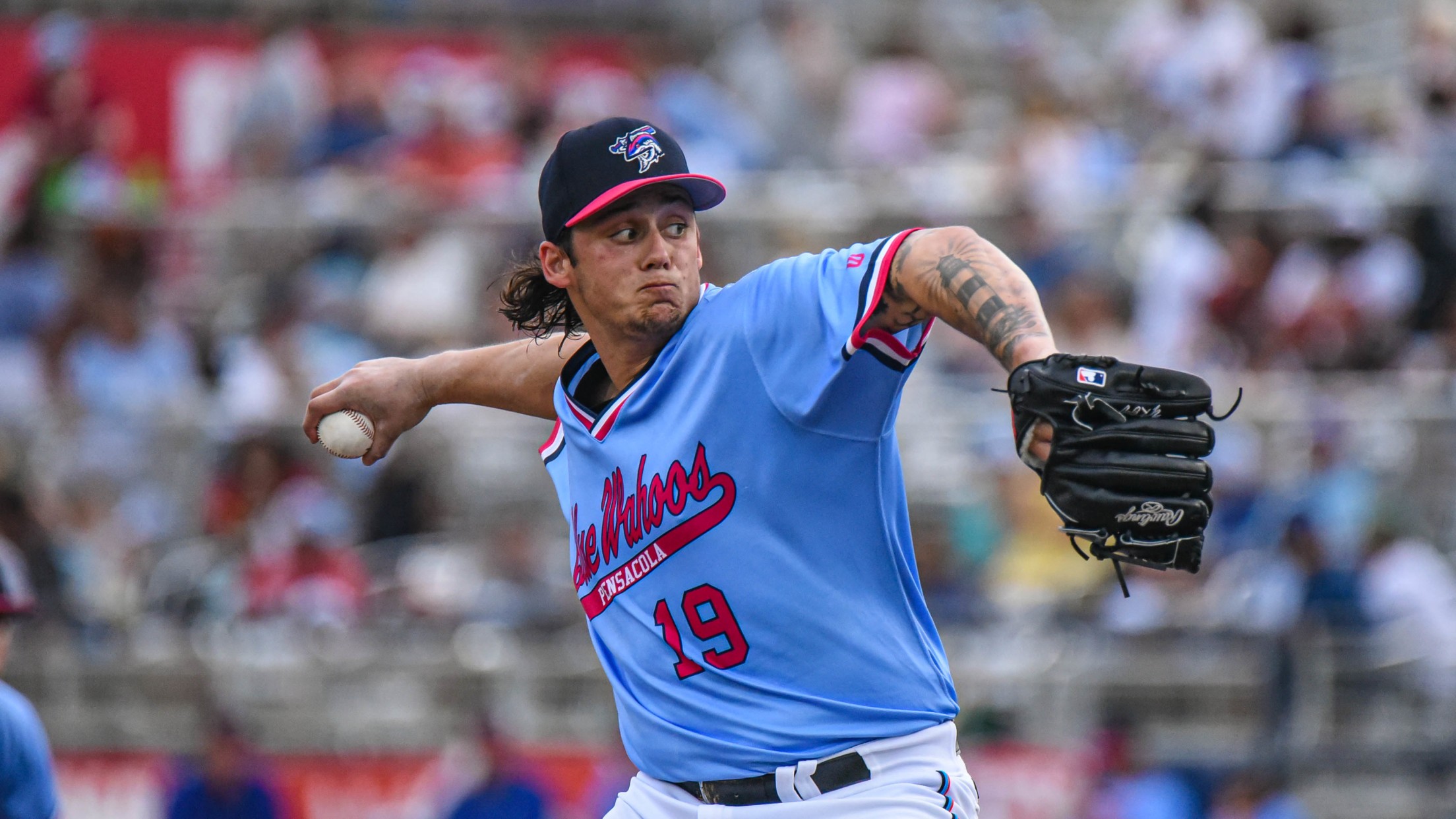 In what has been a routine scene this week, a capacity crowd at Blue Wahoos Stadium began clapping with anticipation. Ninth inning. Two outs. Opposing runner on base. Game at stake. And then? Jubilation from a desired ending. The Blue Wahoos won their fifth straight game Saturday night in much
Perez Shines Again In Pitching Duel, Then Blue Wahoos Rally For Fourth Straight Win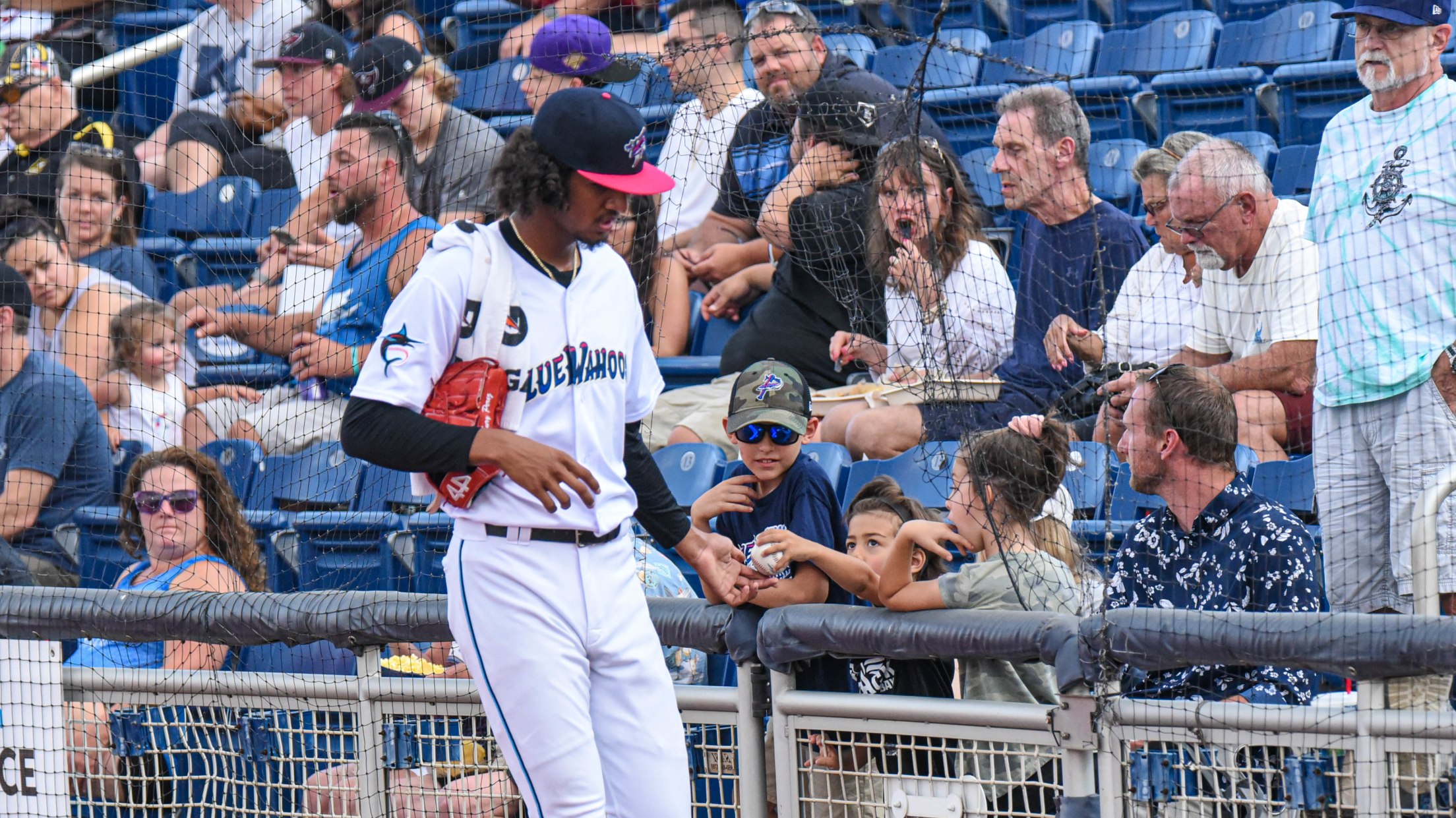 Eury Perez again lived up to the moment. And just as they've done all week, so did his Blue Wahoos teammates. The 19-year-old Perez continued to defy his youthful age, working into the sixth inning for a second consecutive start, then watched as his teammates responded with a pair of
Bombs Away! Blue Wahoos Big Blasts, Hock's Clutch Relief Lead To Wild 9-8 Win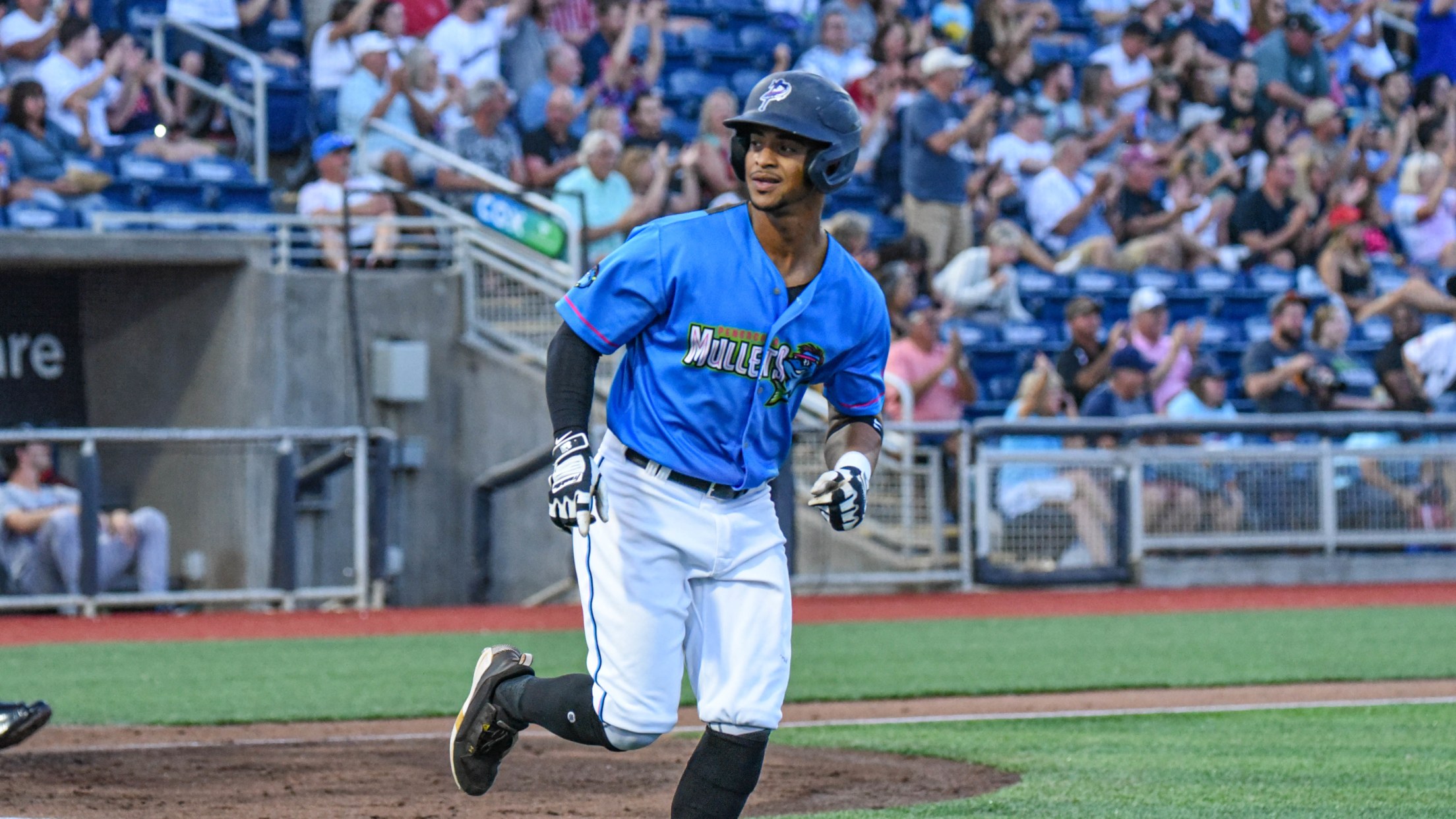 Just a dozen games into their home schedule, the Blue Wahoos are already seasoned on wild games at their ballpark. "We have seen some crazy things, especially here in Pensacola, with how the wind is going and how the ball is flying, so it's just that never-give-up mentality," said catcher
Well-Traveled Mincey, Big Bat Jerar, Deliver Again For Blue Wahoos In Lopsided Win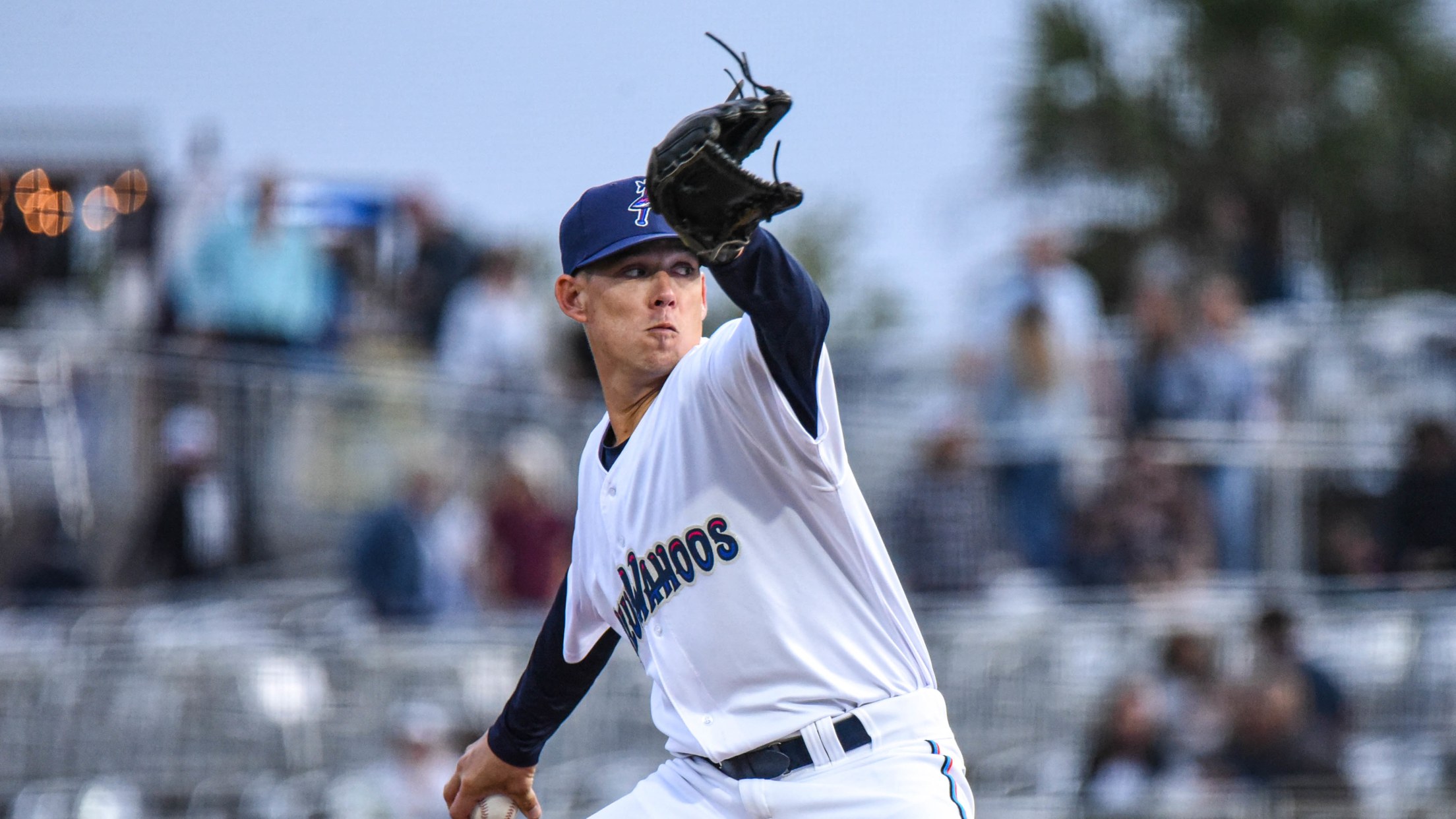 Cody Mincey has a career path in professional baseball vast enough to impress on a world atlas. He's played in Australia, Mexico, Columbia, Venezuela and the Dominican Republic. He's been on four different Independent League teams within the U.S. As a pitcher, he's been used in every role: closer, holder,
Conine's First 'Little League' Homer Lifts Blue Wahoos To Dramatic Win Against Rocket City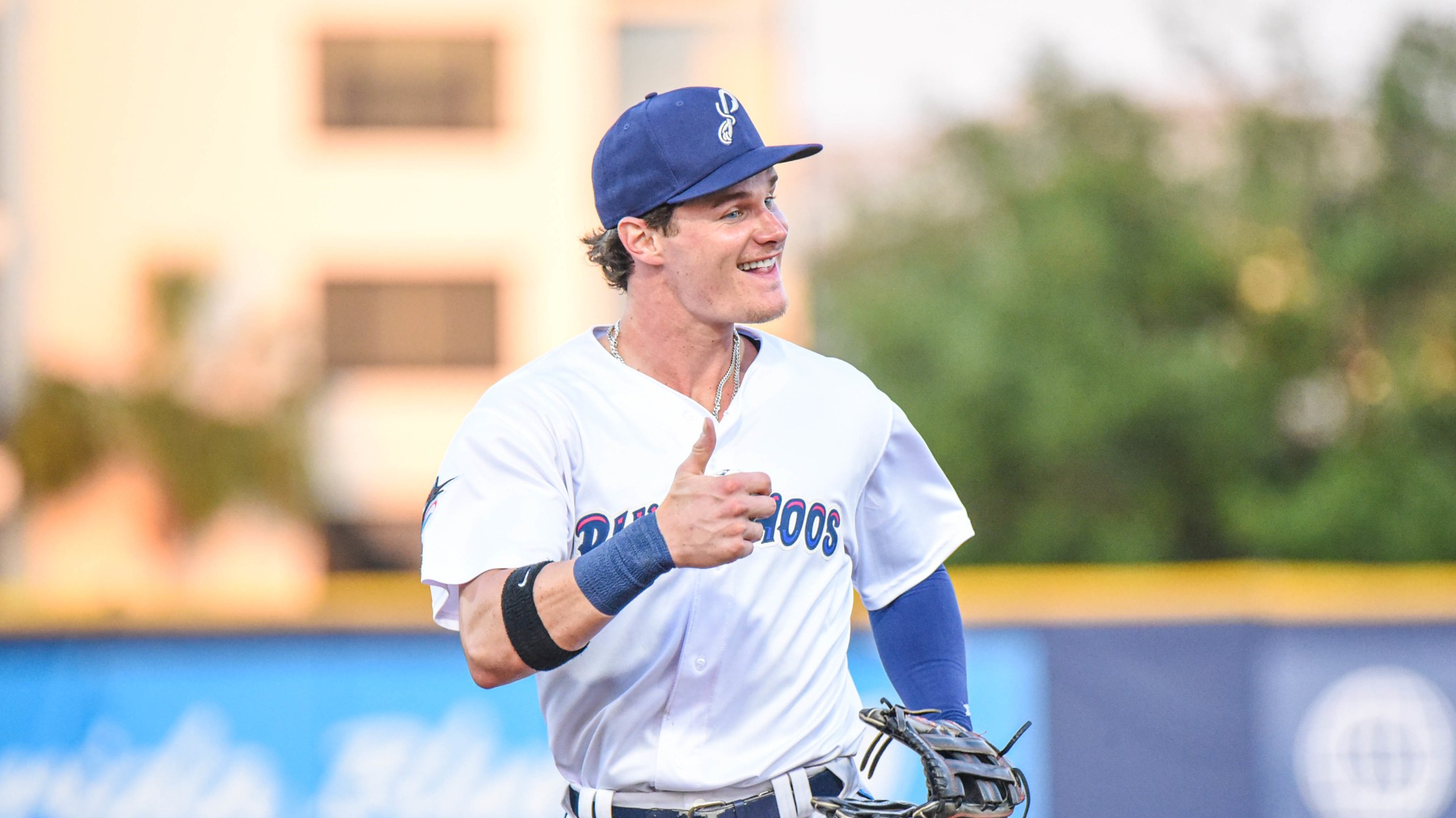 The season so far has included so many of these kind of games for the Blue Wahoos where one at-bat, one swing, can determine the outcome. Griffin Conine knows it well. "It comes down to wanting to be ready for the moment," he said. "Wanting to be the guy." He
Wahoos Weekly: After Two Weeks Away, Blue Wahoos Host League Leader Trash Pandas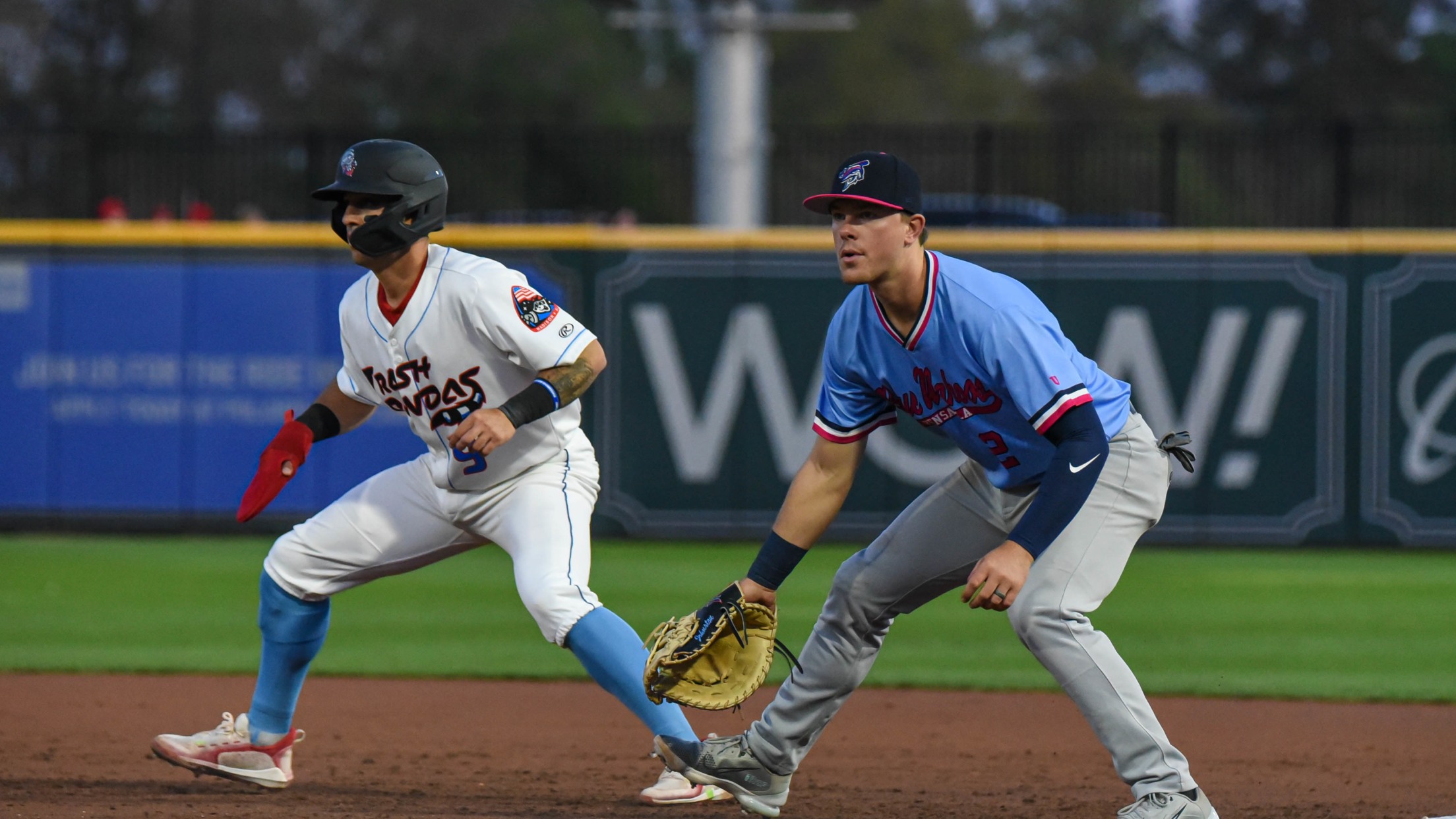 After being on the road for two weeks, the Blue Wahoos are back in Pensacola this week for their first home series in May.They open a six-game series on Tuesday night at 6:35 p.m. against the Rocket City Trash Pandas in their only meeting this season at Blue Wahoos Stadium.
Homestand Highlights: May 10-15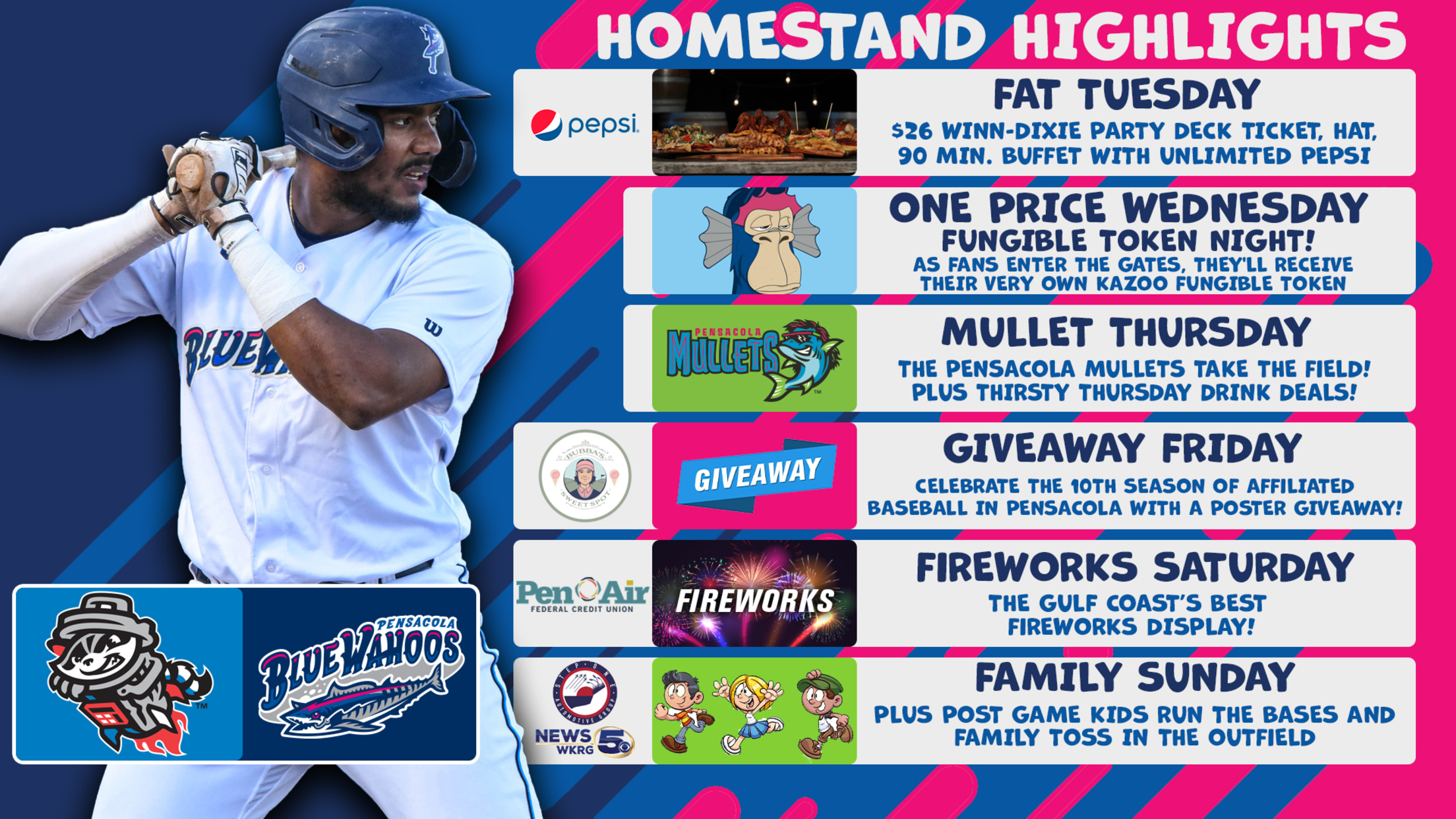 After two long weeks on the road, the Blue Wahoos return to Pensacola next week for a six-game series against the Rocket City Trash Pandas! We've packed their homecoming full of fun promotions, theme nights, giveaways, and more! Don't miss Fat Tuesday on Tuesday, May 10! For just $26, get
Lindgren Solid, But Bullpen Falters In 6-3 Loss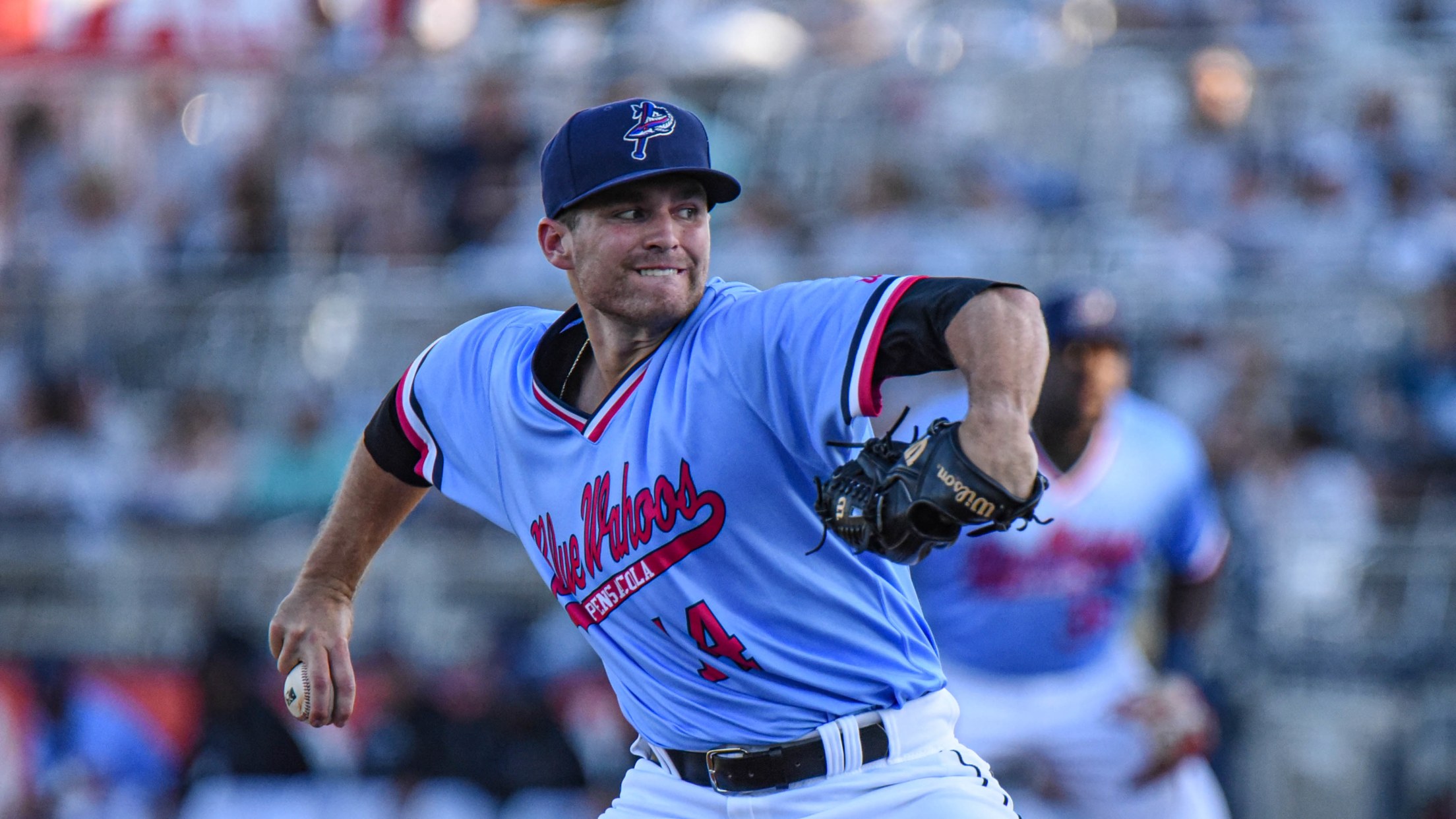 Jeff Lindgren delivered a quality start in his 2022 Pensacola Blue Wahoos debut, but a four-run seventh gave the Mississippi Braves a 6-3 win in Sunday's series finale. The Blue Wahoos will settle for a series split and a 6-6 road trip as they return home to Pensacola with a
McCambley and McIntosh Lead Blue Wahoos to 3-1 Win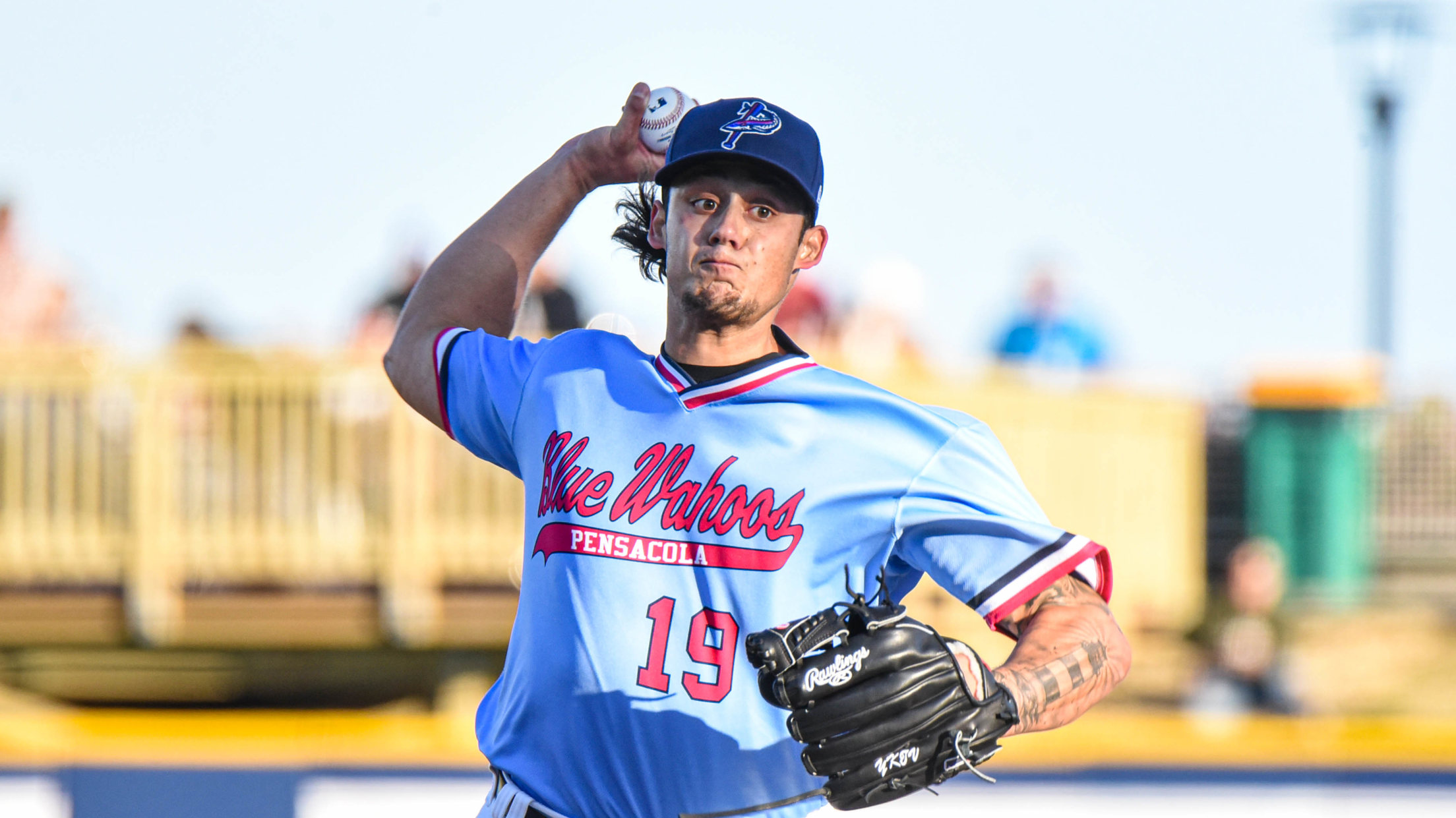 Pearl, Miss.– Zach McCambley had his best start of the year and Paul McIntosh delivered yet another clutch hit as the Pensacola Blue Wahoos defeated the Mississippi Braves 3-1 on Saturday night. The Blue Wahoos jumped ahead 1-0 right away in the first inning, as Hayden Cantrelle hit a leadoff
Pérez Pitches Deep as Blue Wahoos Rally to Win in 11 Innings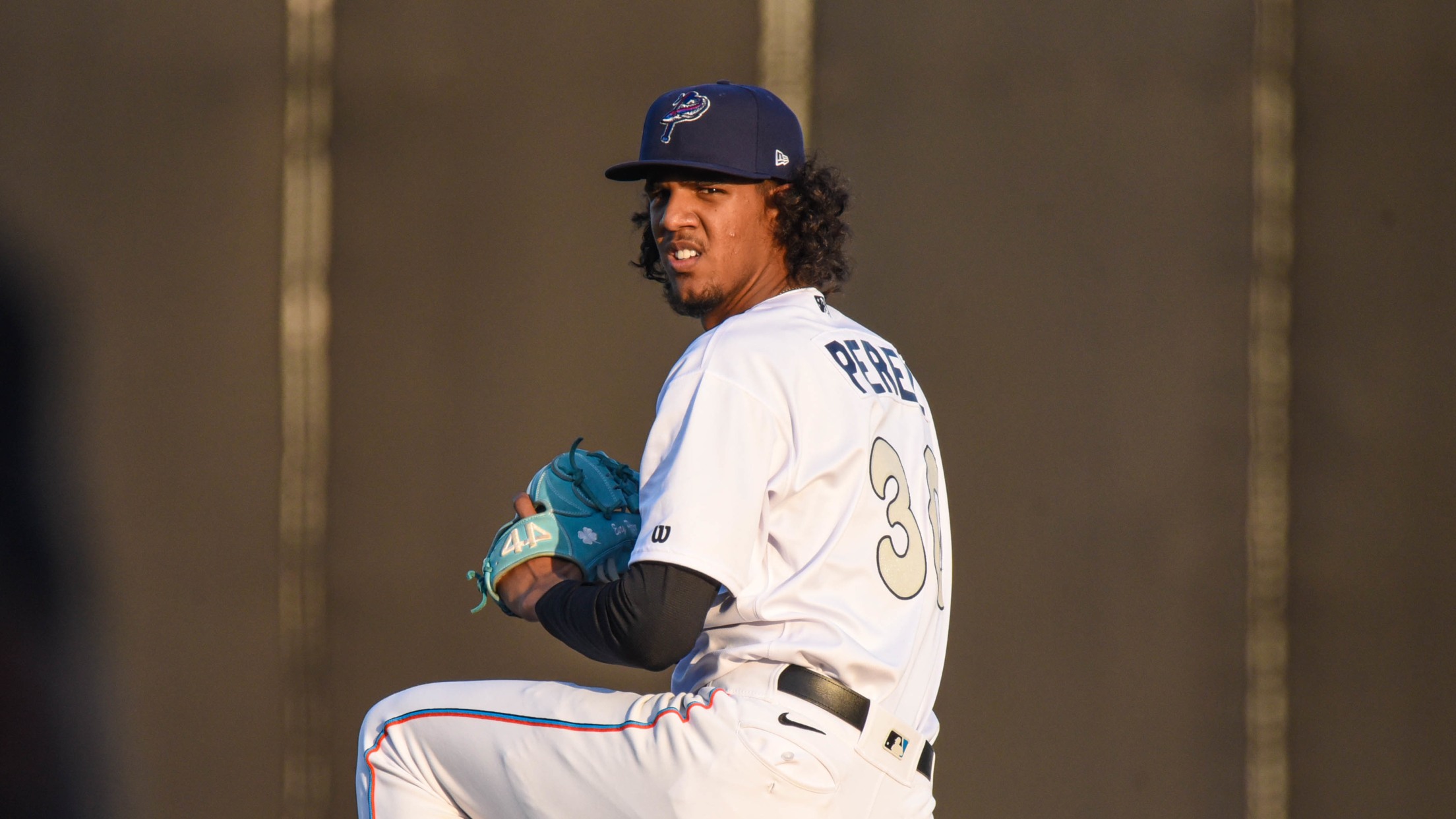 Pearl, Miss.– Eury Pérez completed 5.2 innings in his longest start as a professional, and the Pensacola Blue Wahoos exploded for four runs in the 11th inning to beat the Mississippi Braves 6-4 on Friday night. Pérez went toe to toe with M-Braves starter Alan Rangel, who struck out a
Blue Wahoos Fall Short in Rainy 2-1 Loss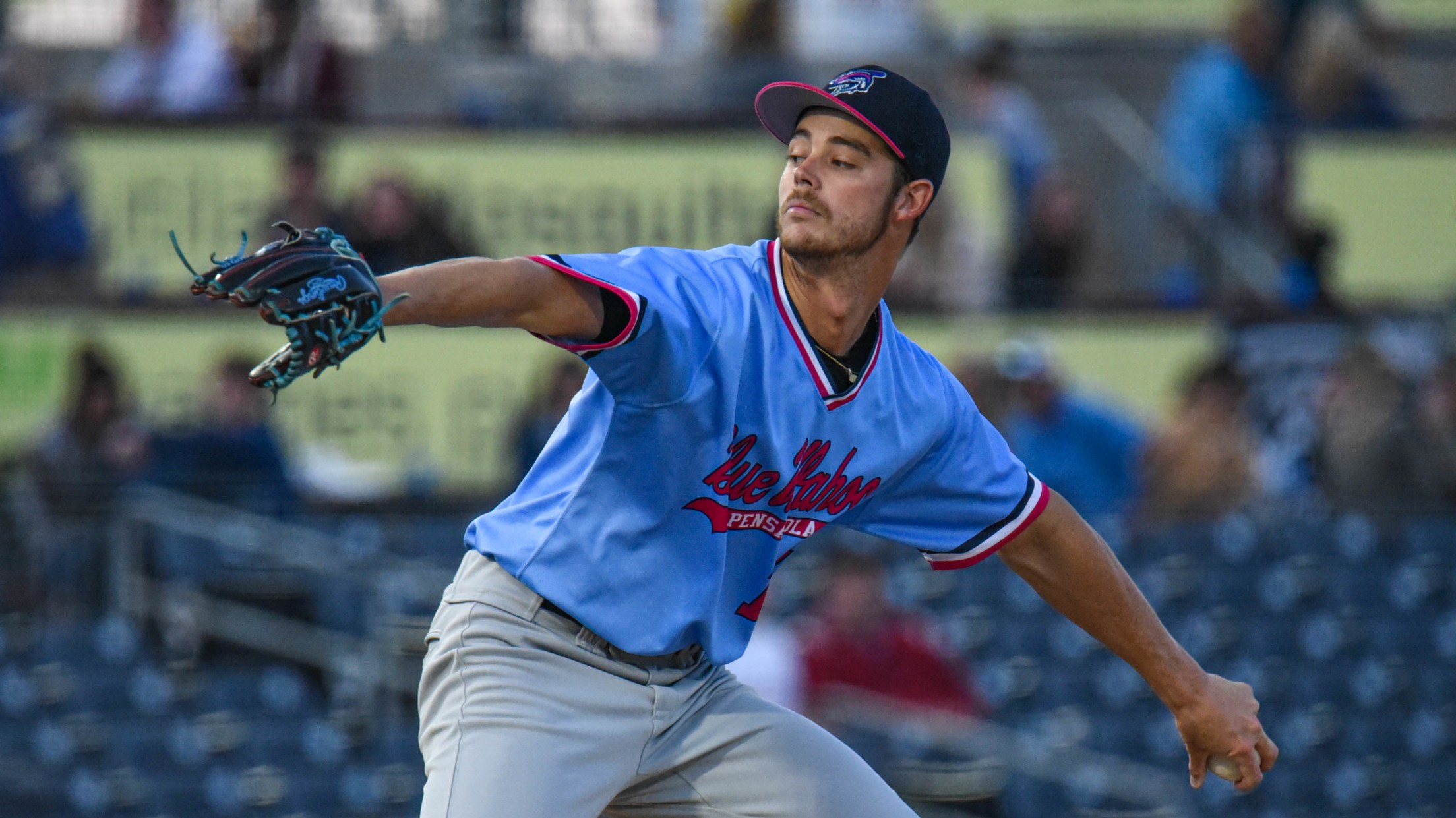 Pearl, Miss.– The Pensacola Blue Wahoos played through a pair of rain delays on Thursday night but couldn't prevail, falling 2-1 to the Mississippi Braves. After a 45-minute pregame rain delay, the two teams played quickly and cleanly before more rain halted play in the top of the sixth inning
Early Outburst Carries Blue Wahoos to 8-3 Win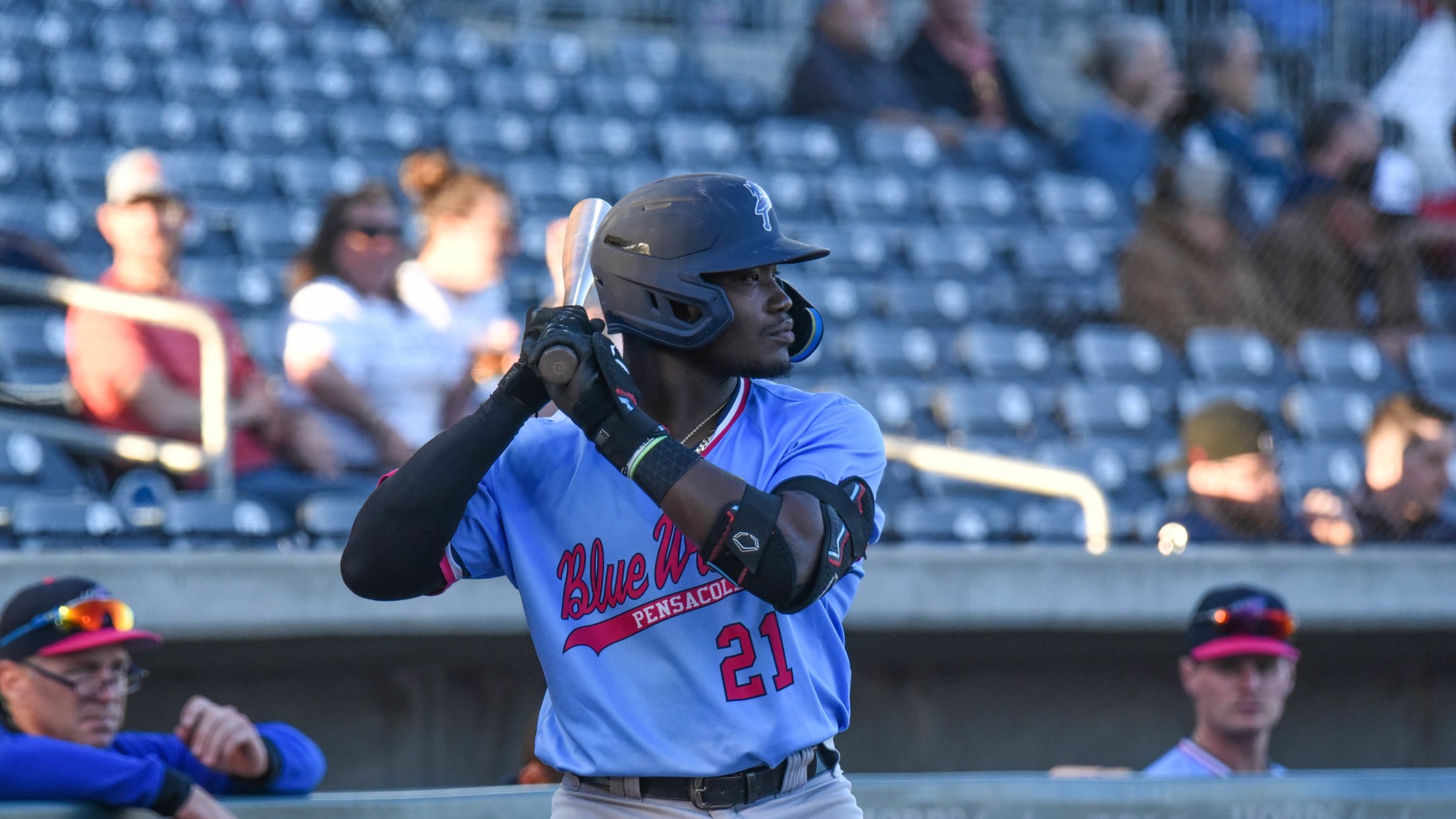 Pearl, Miss.– The Pensacola Blue Wahoos scored eight early runs to coast to victory on Wednesday night, defeating the Mississippi Braves 8-3 to even up their road series one game apiece. A five-run first saw the Blue Wahoos string together a season-high six hits, and was highlighted by back-to-back home
Didder's Dinger Not Enough in 3-2 Loss
Pearl, Miss.– Ray-Patrick Didder had three hits against his former team, including his third home run of the season, but the Pensacola Blue Wahoos fell short in their series opener against the Mississippi Braves by a score of 3-2 on Tuesday night. George Soriano (L, 0-1) had his longest start