Former Blue Wahoos Intern, Trainee Fast Tracks In Sports Business World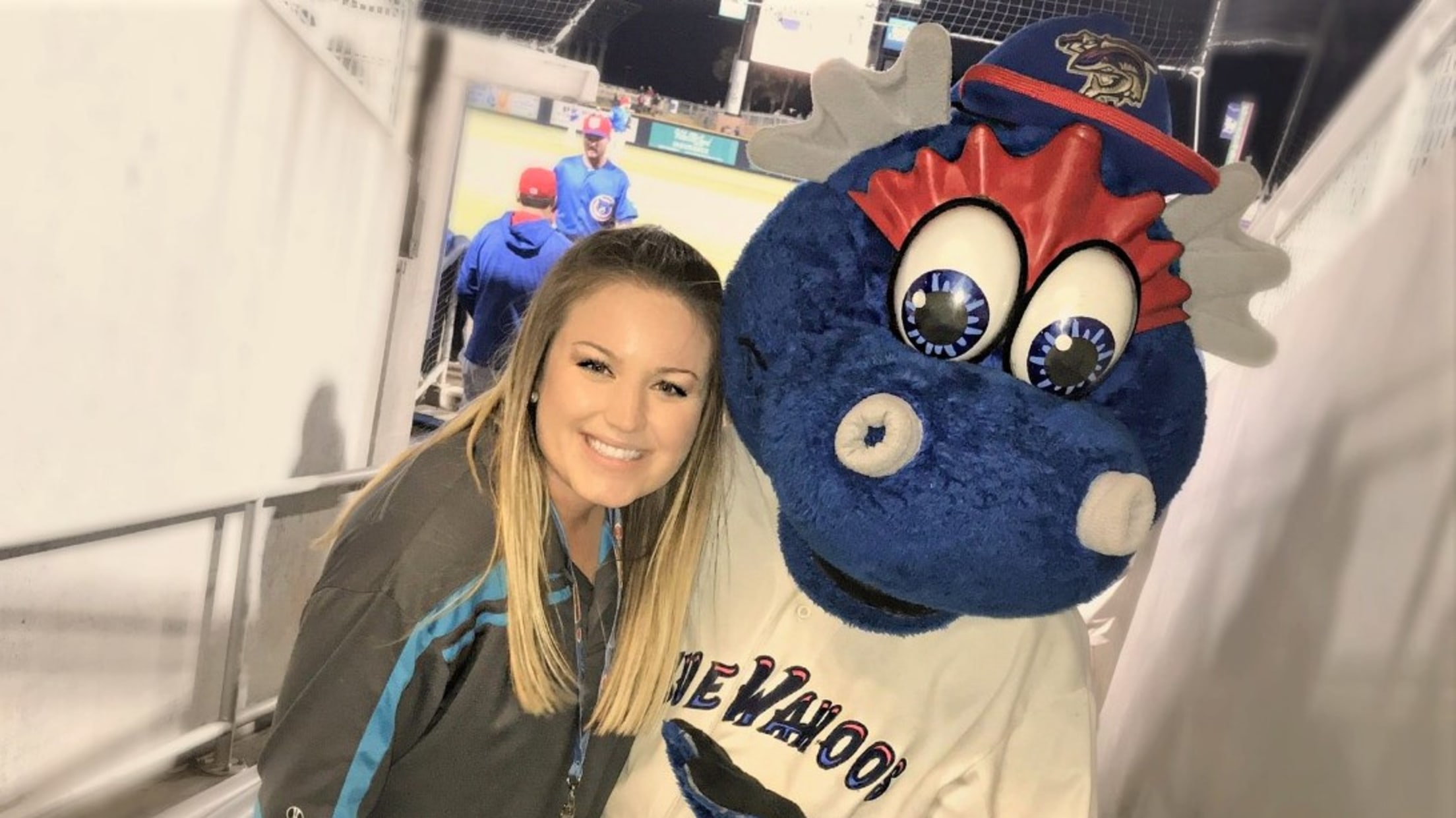 Former Blue Wahoos intern/trainee Casey Hutson with team mascot Kazoo during her time in Pensacola with the team. Hutson is now manager of inside sales for the Pittsburgh Penguins. (Photo courtesy of Casey Hutson)
During her role as a Blue Wahoos promotions trainee while a student at the University of West Florida, Casey Hutson had an unforgettable moment that launched her career. Helping to produce a between-innings contest for sponsor Whataburger had her gaze into the capacity crowd that night. The scene furthered her
During her role as a Blue Wahoos promotions trainee while a student at the University of West Florida, Casey Hutson had an unforgettable moment that launched her career.
Helping to produce a between-innings contest for sponsor Whataburger had her gaze into the capacity crowd that night. The scene furthered her motivation.
"I just had this realization that I would not have this job if we didn't have fans in here," Hutson said. "So how do I get fans in here? Because without them I wouldn't have this job to run out on the field for two minutes and have this opportunity.
"So, I thought, how do I get behind this? Sales. Well, how I do I get into sales? I don't know how to sell. So, I did some research and found out about sales and what that entailed.
"And from there, I just applied to all these different positions and I learned about it. And I learned the basics of selling in sports. For me, it was just about talking to people and having a structured way of doing it. I absolutely love sales. I love the drive mentality of it."
That drive has set her on a fast track.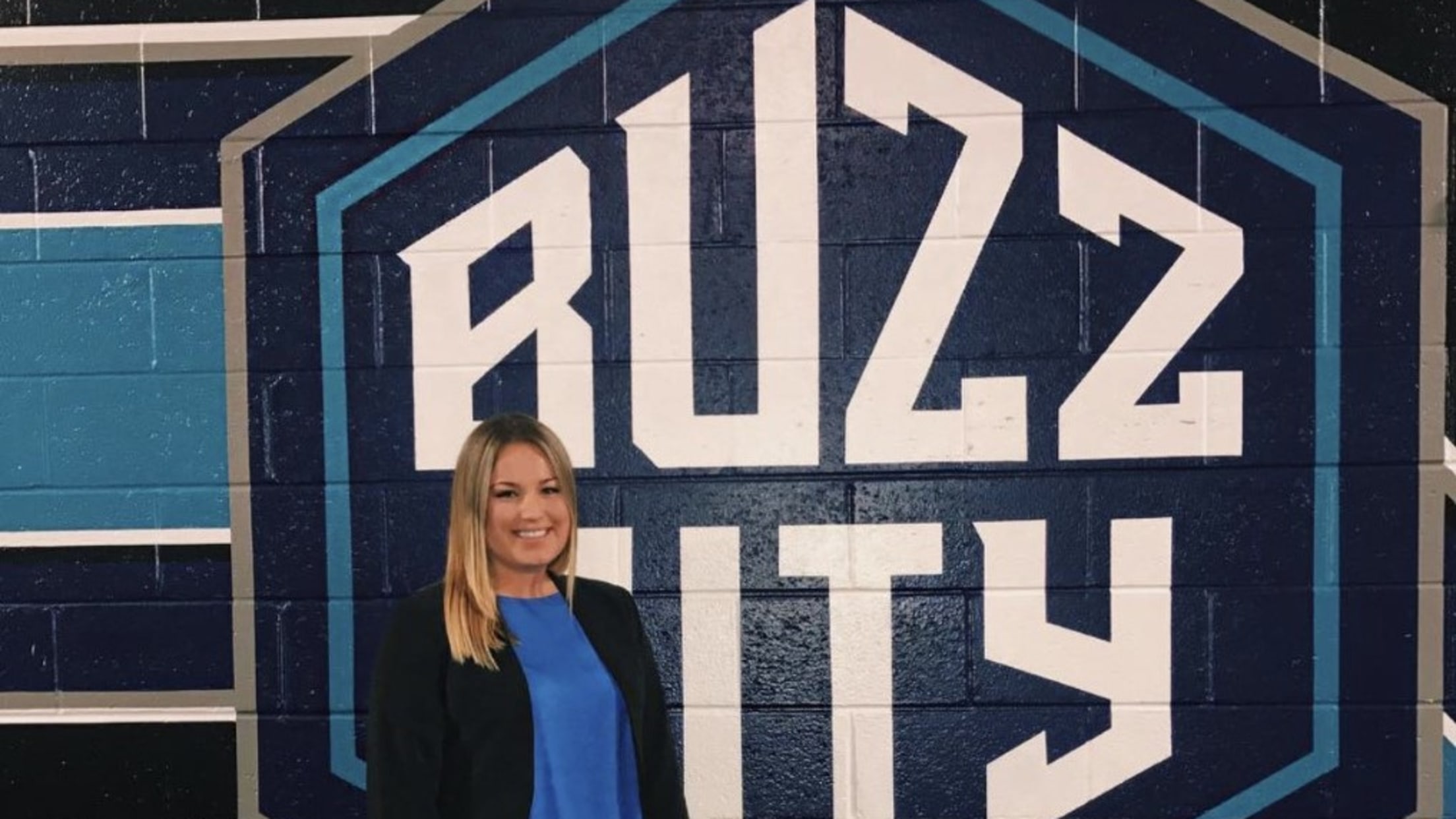 Hutson, who grew up in Pace, earned her UWF degree, recently began her new job as manager of inside sales for the Pittsburgh Penguins – part of the team's ticketing sales and operations department. For the past couple years, Hutson worked for the Florida Panthers as the account manager for suites and premium membership service.
Since her two seasons in 2016-17 with the Blue Wahoos, where she did just about everything except redress the pitcher's mound, Hutson has worked for four different teams in three different major sports leagues.
She started in the NBA with the Charlotte Hornets with inside sales, then worked at the University of Central Florida, UWF, the NFL with the Jacksonville Jaguars, then the NHL's Florida Panthers and now the Penguins.
"I'm just so super proud of her," said Donna Kirby, the Blue Wahoos vice president. "She was eager and willing to do anything and everything we asked and you could just tell then how special she was. Such a delight to be around and her personality was the perfect fit for what we try to do every day here."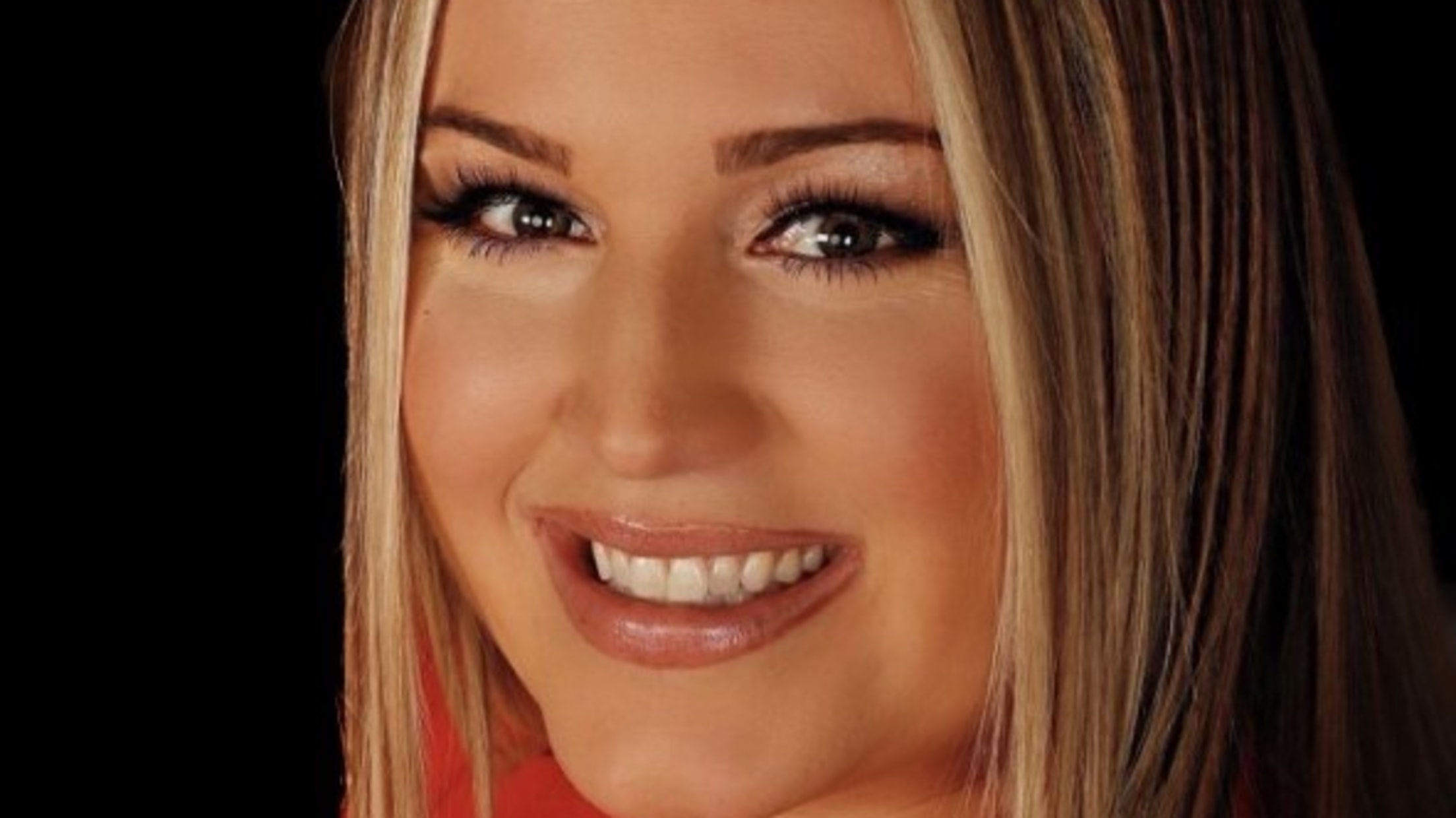 Hutson is among the growing number of former trainees and interns with the Blue Wahoos that have moved on to full-time, elevated careers in the sports business world.
Here are five questions with Casey.
WHEN DID YOU THINK ABOUT A BUSINESS CAREER IN SPORTS?
"Growing up, I knew I always wanted to be in politics or sports. The reason being was that my grandmother worked for the U.S. Embassy for about 11 years. She worked with (President) George HW Bush, Colin Powell, Condoleezza Rice. She really inspired that drive in me as a young kid. I was so into politics. I still think now she had the best job ever.
"She would go through and read the President's speeches and make any edits and approve for him to read. So for me, it was politics or sports. And I played sports.
"No matter how busy our family was, sports always brought us together. So, all my memories come from politics and sports. But obviously I didn't know what that entailed working in sports."
WHAT MADE YOU TAKE THE FIRST STEP WITH THE BLUE WAHOOS?
"When they announced (back in 2011) we had a minor league baseball team coming to town, I was pretty excited. I saw how beautiful the stadium was on the water. I immediately said, I need to get involved with that. I didn't know how and I randomly just hit up (former human resources director) Dick Baker one day while in college.
"I said, 'Do you have any internships?' They set up a quick interview with me. I immediately drove to the stadium. I interviewed with him and Donna. And Donna put me into community relations.
"I pretty much did everything at that stadium. I was (mascot) Kazoo in the costume. I did on field entertainment with the Blue Wahoos Flight Crew. I did all the scheduling for the National Anthem singers and the emcees, everyone's scheduling. Community relations was really the heavy lifting one, because I was the intern but I did the baseball tours for field trips, too."
HOW DID WORKING WITH THE BLUE WAHOOS BOOST YOUR FUTURE?
"The Blue Wahoos are the reason I realized what I wanted to do. It was such an efficiently run business with Donna coming from Disneyland in California and her background in customer service.
"You learn take pride where you work. If you see something on the floor, don't wait for someone else to clean it up. You own where you work. Everything you do reflects on the organization. I learned that mentality from Donna and (team owner) Quint Studer and everyone with the Blue Wahoos. That has been carried with me.
:They really springboarded my career. I am working my way up and it has been awesome. One thing I've learned is the most successful people in this business started off in Minor League Baseball. Two of my other best mentors started off in Minor League Baseball.
"What we've learned is when you work in Minor League Baseball you are wearing every single hat."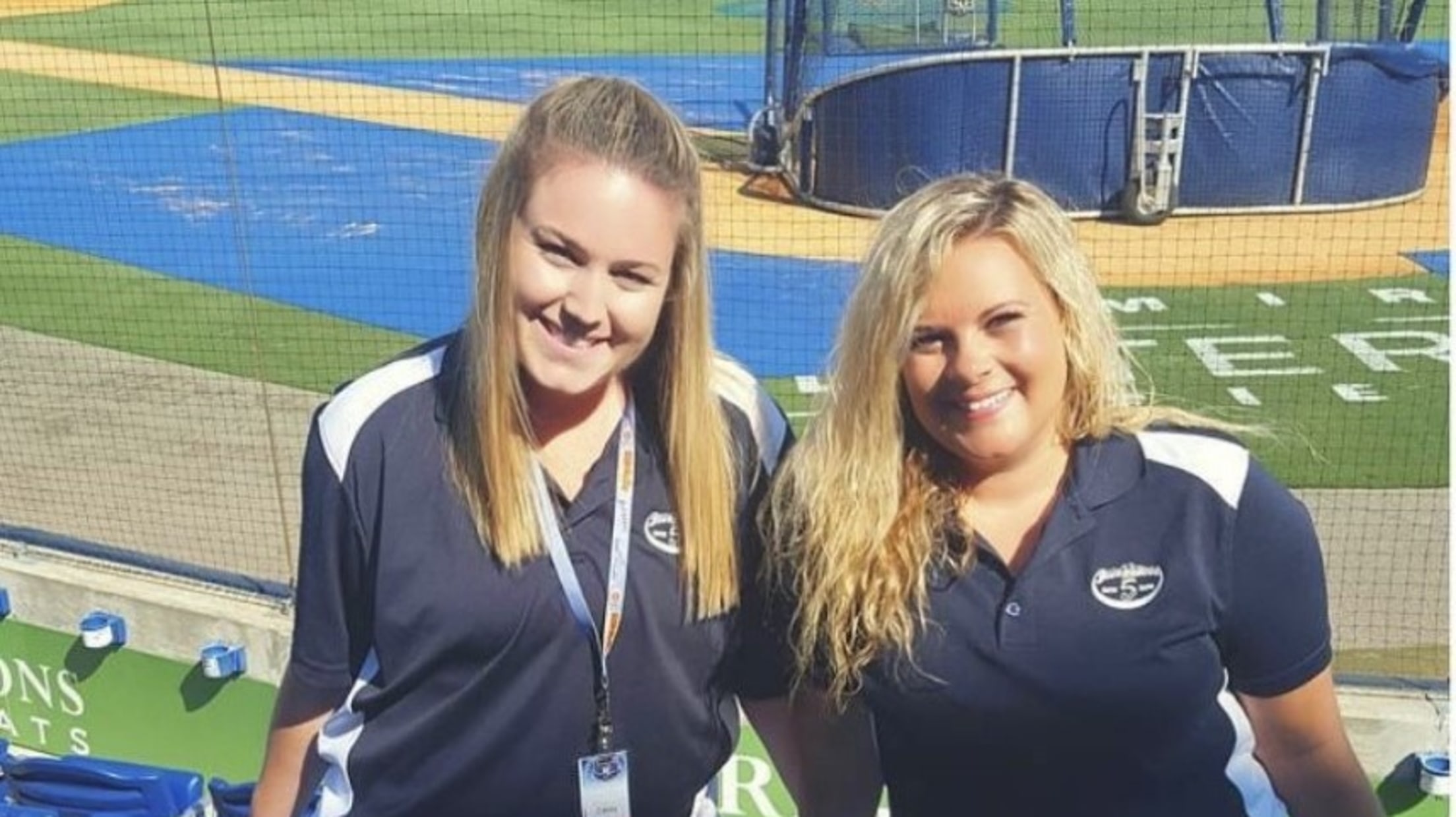 WHAT ARE SOME THINGS YOU TOOK FROM MEETING QUINT AND HIS PRINCIPLES?
"His vision. I think you have a vision and proven track record to bring a vision to fruition, the sky's the limit. And that is exactly what he did for Pensacola. Look what he has down to downtown Pensacola with everything he was involved with. He really opened up eyes with people to realize, wow, Pensacola can be a great city. It is already a sleeping giant, but now look what is happening
:He showed what is possible and it really helped Pensacola. I have taken away from him the idea there is no limitations and if you've got a dream you can bring that anywhere you can go.
HOCKEY HAS INCREDIBLY PASSIONATE FANS, HOW WAS THAT WITH THE FLORIDA PANTHERS?
"You are working with high caliber professional clients from Fort Lauderdale, Miami and the surrounding areas and they tend to like shiny things. And I always say that hockey in South Florida is like an oxymoron. It is a tough sell. I tell people straight up, hey, I don't know anything about hockey. But that's not what I'm here for. I'm here for your experience.
"(Florida Panthers) got to host the (NHL) All-Star Game (before she took job with Penguins) and that just an amazing experience. When the Blue Wahoos hosted the (Southern League) All-Star Game (2017), I was in charge of the skills competition and that was a great time.
"Just like the Blue Wahoos have done, you make it about the fan experience. I'm so grateful for learning that. I still talk to Donna and (team president) Jonathan (Griffith) and they have always been role models for me. The Blue Wahoos are how I got to where I am now."