Seven Unanswered Runs Pace Chiefs Pass Quad Cities in Extras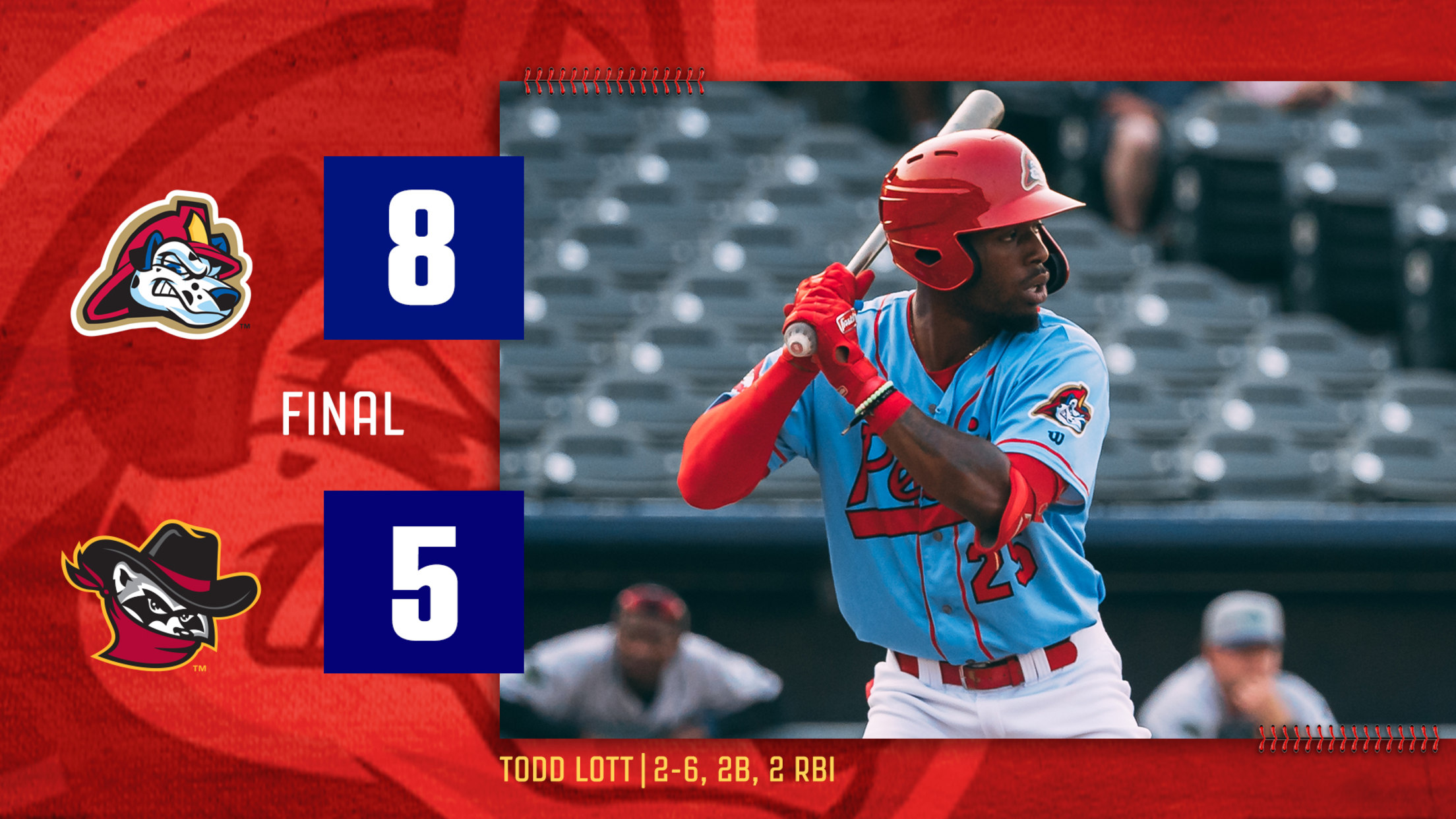 Site: Modern Woodmen Park (Davenport, IA) Score: Peoria Chiefs 8, Quad Cities River Bandits 5 Records: Peoria (42-69), Quad Cities (71-38) Next game: Friday, September 10 at Quad Cities (Davenport, IA)- 6:30 P.M. Davenport, IA-- A late surge lifted the Chiefs to an 8-5 victory over the River Bandits in
Site: Modern Woodmen Park (Davenport, IA)
Score: Peoria Chiefs 8, Quad Cities River Bandits 5
Records: Peoria (42-69), Quad Cities (71-38)
Next game: Friday, September 10 at Quad Cities (Davenport, IA)- 6:30 P.M.
Davenport, IA-- A late surge lifted the Chiefs to an 8-5 victory over the River Bandits in extra innings Thursday night. With the win, Peoria collected their ninth win against Quad Cities, more than any other team in the league.
Peoria scored first for the first time in the series on the strength of consecutive doubles. Jordan Walker doubled with one out in the inning and Pedro Pages followed with a double of his own. It was Pages' 38th RBI of the season.
From there, Quad Cities found some success against Peoria starter Wilfredo Pereira. The River Bandits struck for three runs in five innings to create some separation in the middle innings. Pereira did not have his best stuff this evening, but still recorded seven strikeouts for the fifth time in a start this year.
Quad Cities owned a 4-1 lead entering the eighth inning before the Chiefs hit the comeback trail. With a runner on first and one out in the frame, Thomas Francisco hit his first High-A homer, a two-run shot, to make it a 4-3 deficit.
In the ninth, an infield hit from Francisco Hernandez led off the inning to put things in motion. After a bunt moved him to second, a balk put Hernandez 90-feet away at third base. With one away, Walker hit a high chopper on the infield to plate Hernandez and tie the contest. After Nick Trogrlic-Iverson worked a clean ninth, the Chiefs went into extras for the ninth time this season.
After both teams stranded the bases loaded in the 10th, the Chiefs broke things open in the 11th. With the sacks full and nobody out, Todd Lott brought home a pair on a ground-rule double, giving Peoria a 6-4 lead. The Chiefs tacked on two more on the strength of a sac fly and an infield hit. Sean Kealey surrendered a run in the bottom of the frame but the Chiefs went on to win, 8-5.
The series continues tomorrow at 6:30 p.m. Collin Schmid will take the ball for the Chiefs in place of Michael YaSenka.
Single-Game Ticket Information
September single game tickets are now on sale! Tickets can be purchased online or at the box office Monday-Thursday from 10 a.m. - 4:30 p.m. and on Friday's from 10 a.m. - 3 p.m. The box office will be closed for lunch daily between 11:30 a.m. – 1 p.m.
The Peoria Chiefs are locally owned and operated and play their games at Dozer Park. The Chiefs are a committed community asset and premier entertainment venue for families and individuals in Central Illinois.