Chihuahuas Unveil Promotions for Remainder of 2022 Season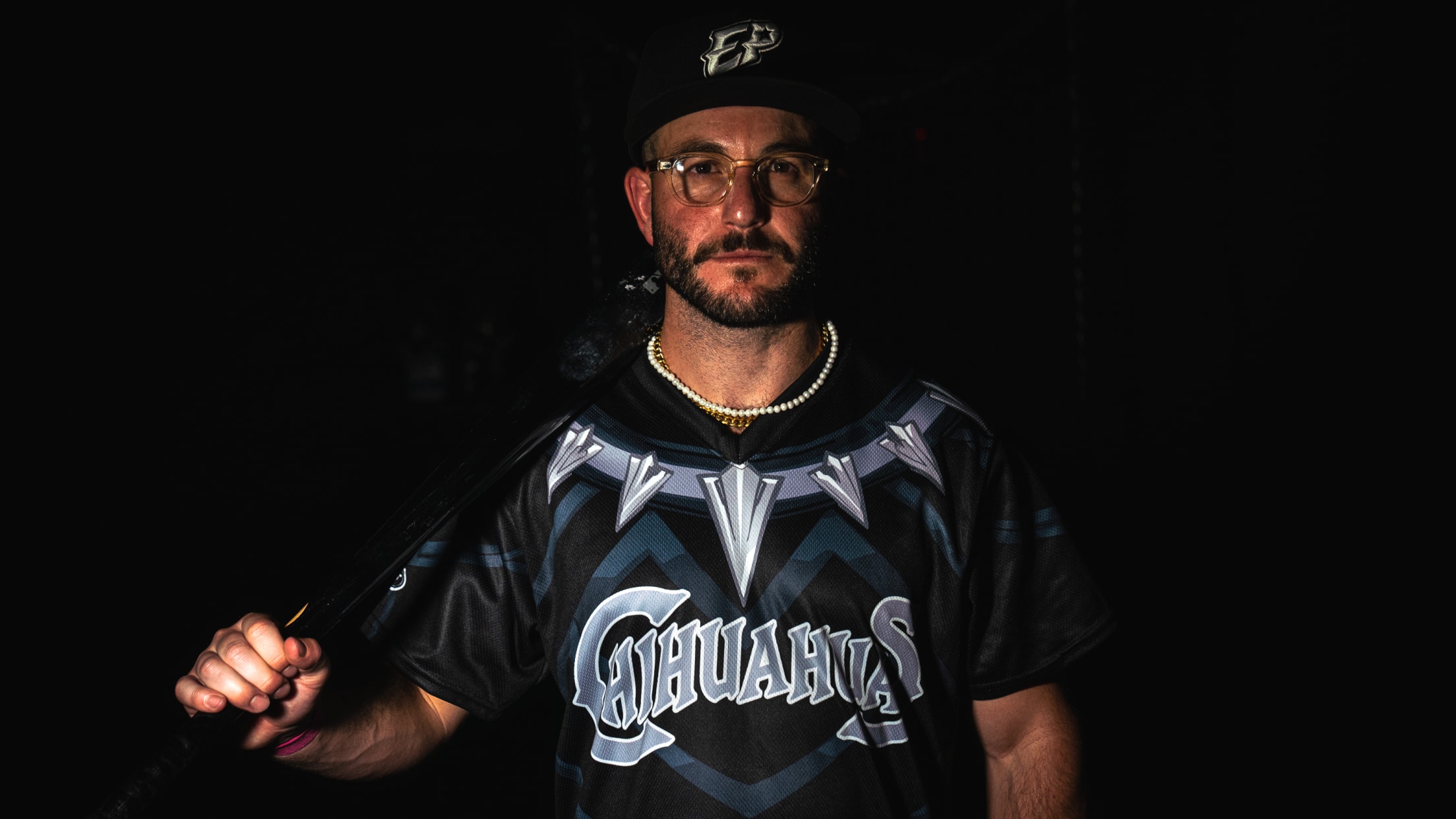 EL PASO – August 2, 2022 – The Chihuahuas announced today the remaining promotions for the 2022 season including Marvel's Defenders of the Diamond Night and premium giveaways every Friday for the final 30 games in the 2022 campaign! "Chihuahuas Forever!" The Chihuahuas have assembled a blockbuster night when they
EL PASO – August 2, 2022 – The Chihuahuas announced today the remaining promotions for the 2022 season including Marvel's Defenders of the Diamond Night and premium giveaways every Friday for the final 30 games in the 2022 campaign!
"Chihuahuas Forever!" The Chihuahuas have assembled a blockbuster night when they host Marvel's Defenders of the Diamond Night Saturday, August 6 against the Albuquerque Isotopes. The Chihuahuas will wear Marvel Super Hero™ Black Panther jerseys that are being auctioned off on MiLBAuctions.com now through August 6 at 10 p.m. MT.
The night includes character appearances by Spider Man and Black Panther, special food and beverages, Chihuahuas Team Shop merchandise, and a Fireworks Spectacular choreographed to Super Hero™-themed music.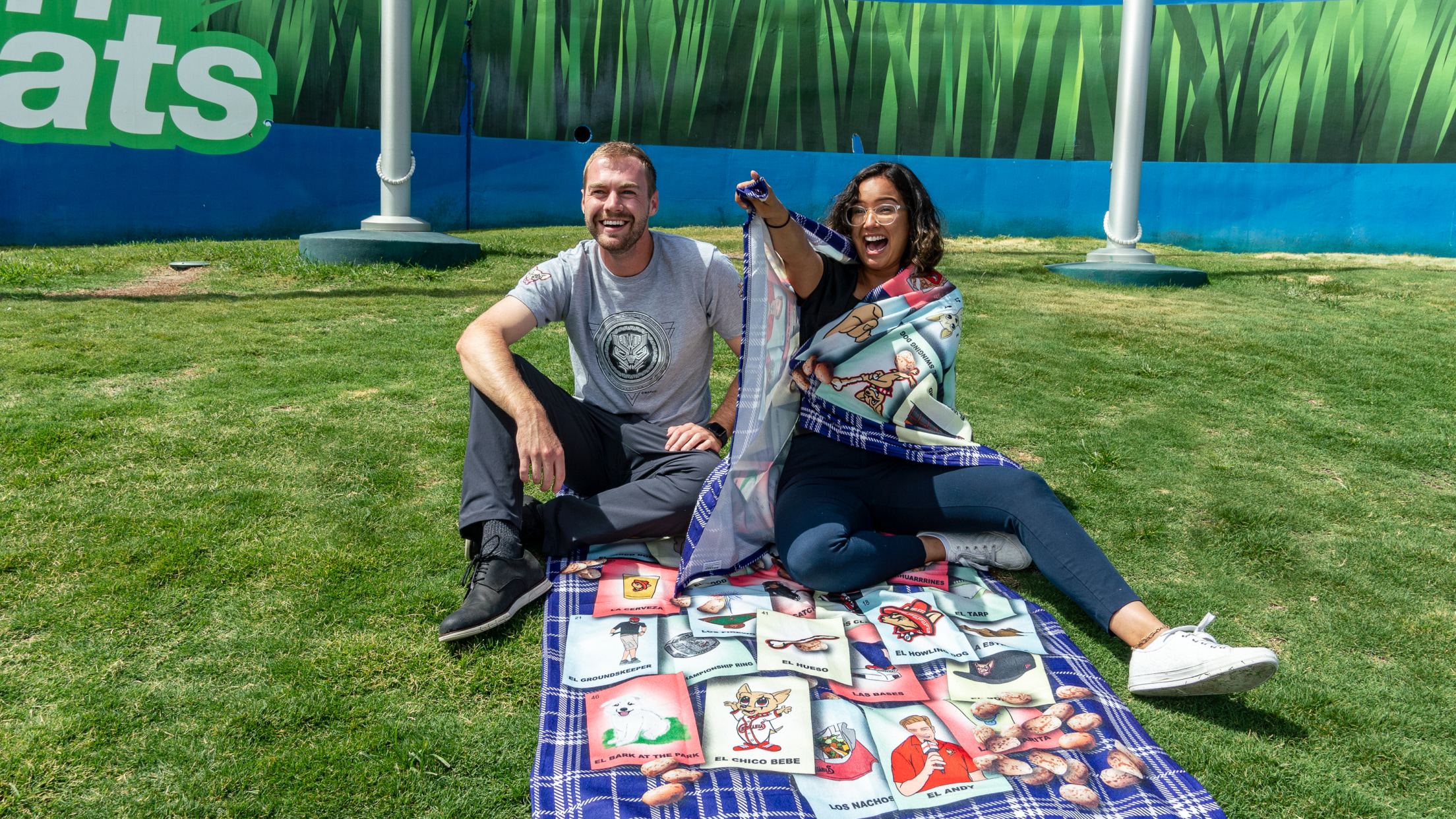 The Chihuahuas have five Fridays remaining in the 2022 season all that will feature premium giveaways. Chihuahuas fans can pick up their Chihuahuas-themed ¡Loteria! Fleece Blanket on Friday, August 5, followed by a Luchador Mask (August 12), Bluetooth Speaker presented by El Paso International Airport (September 2), a "Friends"-themed Central Perk Mug (September 16), and a Bucket Hat on the final Friday of the season, September 23.
All giveaways are for the first 1,500 fans in attendance with paid admission and there is a one per person limit while supplies last.
GECU Bark at the Park will be Tuesday, September 20 marking the first time the fan-favorite promotion will be held on a Tuesday. Current proof of vaccines is required for dog entry. For a complete list of rules, CLICK HERE.
The remainder of the season includes a midweek day game Wednesday, September 21 with first pitch slated for 12:05 p.m. and all Sunday games in September will be at 12:05 p.m.
Ticket and drink specials are also on the docket for the remainder of the season. All active-duty military, veterans, and first responders can receive up to a 25% savings on ticket purchases via GovX.com Sunday through Thursday games.
Tuesdays are Taco Tues & Brews with $2 tacos and $2 12oz rotating beer can. Join the Chihuahuas for Wine & 9 Wednesdays for $4 single-serve wine and a $9 food special presented by Trinchero Family Estates. Wednesdays are also Seniors Eat Free presented by WellMed where all seniors 60 years of age and older may receive a free hot dog meal.
Thrifty Thursday presented by Speaking Rock Entertainment with $2 beer, margaritas, hot dogs, and Pepsi Soft drinks. Sunday games round out the food and drink specials with $5 Sunday Funday Seltzers and Salute to Service presented by AT&T with all active-duty military and veterans receive a pretzel and beer combo with valid ID. All day of the week food and beverage specials end 2.5 hours after gates open.
A complete list of Chihuahuas promotions follows. Promotions are subject to change without notice. For more information on promotions, CLICK HERE.
Fans are encouraged to purchase early for a savings over day-of-game pricing. Tickets can be purchased online at epchihuahuas.com or at the Southwest University Park Durango Box Office.
MARVEL'S DEFENDERS OF THE DIAMOND BLACK PANTHER JERSEY AUCTION RULES:
The Marvel's Defender of the Diamond Black Panther Jersey Auction will be available at MiLBAuctions.com or by CLICKING HERE.
The auction is open NOW through Saturday, August 6 at 10 p.m. MT
To bid, fans must create an MiLB Store account (fans will be prompted to do so when they click "bid now" or text in) and provide their payment information.
Once an MiLB Store account is created, fans can either bid online or text the Reference Number (ex. Marvel01) and Bid Amount (ex. $150) to 727-291-8467.
Fans will need to check their respective email for notifications if they are outbid. No text message will be sent.
2022 CHIHUAHUAS AUGUST & SEPTEMBER PROMOTIONS
CHIHUAHUAS VS. ALBUQUERQUE ISOTOPES (COLORADO ROCKIES)
TUESDAY, AUGUST 2, 2022 | 6:35 P.M.
Taco Tues & Brews
GovX.com Ticket Savings
WEDNESDAY, AUGUST 3, 2022 | 6:35 P.M.
Wine & 9 Wednesday presented by Trinchero Family Estates
Seniors Eat Free presented by WellMed
THURSDAY, AUGUST 4, 2022 | 6:35 P.M.
Thrifty Thursday presented by Speaking Rock Entertainment Center
GovX.com Ticket Savings
FRIDAY, AUGUST 5, 2022 | 6:35 P.M.
Chihuahuas Loteria Fleece Blanket Giveaway
Whataburger Donation Drive
SATURDAY, AUGUST 5, 2022 | 6:35 P.M.
Marvel's Defenders of the Diamond
Black Panther Jersey Auction
Fireworks Spectacular Saturday
SUNDAY, AUGUST 7, 2022 | 6:05 P.M.
Sunday Funday Seltzers
Salute to Service Sunday presented by AT&T
Kids Run the Bases Postgame presented by The Hospitals of Providence
FCA Night at the Ballpark
GovX.com Ticket Savings
CHIHUAHUAS VS. SUGAR LAND SPACE COWBOYS (HOUSTON ASTROS)
TUESDAY, AUGUST 9, 2022 | 6:35 P.M.
Taco Tues & Brews
GovX.com Ticket Savings
WEDNESDAY, AUGUST 10, 2022 | 6:35 P.M.
Wine & 9 Wednesday presented by Trinchero Family Estates
Seniors Eat Free presented by WellMed
Diablos Days
THURSDAY, AUGUST 11, 2022 | 6:35 P.M.
Thrifty Thursday presented by Speaking Rock Entertainment Center
El Paso Margaritas presented by Pepsi
GovX.com Ticket Savings
FRIDAY, AUGUST 12, 2022 | 6:35 P.M.
Luchador Mask Giveaway
Nurses Appreciation Night presented by The Hospitals of Providence
SATURDAY, AUGUST 13, 2022 | 6:35 P.M.
Fireworks Spectacular Saturday (Emo Music)
SUNDAY, AUGUST 14, 2022 | 6:05 P.M.
Sunday Funday Seltzers
Salute to Service Sunday presented by AT&T
Kids Run the Bases Postgame presented by The Hospitals of Providence
GovX.com Ticket Savings
CHIHUAHUAS VS. SALT LAKE BEES (LOS ANGELES ANGELS)
TUESDAY, AUGUST 30, 2022 | 6:35 P.M.
Taco Tues & Brews
Youth Baseball Night
GovX.com Ticket Savings
WEDNESDAY, AUGUST 31, 2022 | 6:35 P.M.
UTEP Night at the Ballpark
Wine & 9 Wednesday presented by Trinchero Family Estates
Seniors Eat Free presented by WellMed
THURSDAY, SEPTEMBER 1, 2022 | 6:35 P.M.
Thrifty Thursday presented by Speaking Rock Entertainment Center
GovX.com Ticket Savings
FRIDAY, SEPTEMBER 2, 2022 | 6:35 P.M.
Bluetooth Speaker Giveaway presented by El Paso Airport
SATURDAY, SEPTEMBER 3, 2022 | 6:35 P.M.
Fireworks Spectacular Saturday
Jersey Auction TBD
SUNDAY, SEPTEMBER 4, 2022 | 12:05 P.M.
Day Baseball
Sunday Funday Seltzers
Salute to Service Sunday presented by AT&T
Kids Run the Bases Postgame presented by The Hospitals of Providence
GovX.com Ticket Savings
CHIHUAHUAS VS. ROUND ROCK EXPRESS (TEXAS RANGERS)
TUESDAY, SEPTEMBER 13, 2022 | 6:35 P.M.
Taco Tues & Brews
GovX.com Ticket Savings
WEDNESDAY, SEPTEMBER 14, 2022 | 6:35 P.M.
Veterans Appreciation Night presented by GECU
Wine & 9 Wednesday presented by Trinchero Family Estates
Seniors Eat Free presented by WellMed
THURSDAY, SEPTEMBER 15, 2022 | 6:35 P.M.
Thrifty Thursday presented by Speaking Rock Entertainment Center
El Paso Margaritas presented by Pepsi
915 Day
Hispanic Heritage presented by Libre
GovX.com Ticket Savings
FRIDAY, SEPTEMBER 16, 2022 | 6:35 P.M.
Central Perk Friends Mug Giveaway
Friends Night
SATURDAY, SEPTEMBER 17, 2022 | 6:35 P.M.
Fireworks Spectacular Saturday (Star Wars Music)
Star Wars Night
SUNDAY, SEPTEMBER 18, 2022 | 12:05 P.M.
Day Baseball
Cancer Awareness Night presented by The Hospitals of Providence
Sunday Funday Seltzers
Salute to Service Sunday presented by AT&T
Kids Run the Bases Postgame presented by The Hospitals of Providence
GovX.com Ticket Savings
CHIHUAHUAS VS. OKLAHOMA CITY DODGERS (LOS ANGELES DODGERS)
TUESDAY, SEPTEMBER 20, 2022 | 6:35 P.M.
GECU Bark at the Park
Taco Tues & Brews
GovX.com Ticket Savings
WEDNESDAY, SEPTEMBER 21, 2022 | 12:05 P.M.
Day Baseball
Wine & 9 Wednesday presented by Trinchero Family Estates
Seniors Eat Free presented by WellMed
Diablos Days
THURSDAY, SEPTEMBER 22, 2022 | 6:35 P.M.
Thrifty Thursday presented by Speaking Rock Entertainment Center
GovX.com Ticket Savings
FRIDAY, SEPTEMBER 23, 2022 | 6:35 P.M.
Bucket Hat Giveaway
SATURDAY, SEPTEMBER 24, 2022 | 6:35 P.M.
Fireworks Spectacular Saturday (2022 Hits)
SUNDAY, SEPTEMBER 25, 2022 | 12:05 P.M.
Day Baseball
Sunday Funday Seltzers
Salute to Service Sunday presented by AT&T
Kids Run the Bases Postgame presented by The Hospitals of Providence
GovX.com Ticket Savings