Game-Two Walk-Off Helps Sweep Bandits in Twin Bill
Dayton, Ohio – The Quad Cities River Bandits lost both games of their doubleheader with the Dayton Dragons on Friday, dropping game one by a final of 7-1 and allowing a three-run walk-off home run in the bottom of the seventh of game two to fall 5-3 at Day Air
Bandits Drop Game One of Twin Bill, Game Two Postponed
Dayton, Ohio – The Quad Cities River Bandits were walked-off in game one of a doubleheader against the Dayton Dragons on Thursday by a final score of 6-5 at Day Air Ballpark. Game two was postponed due to inclement weather and will be made up as part of another doubleheader
Bandits, Dragons Washed Out on Wednesday
Dayton, Ohio – The Quad Cities River Bandits second game of a six-game series with the Dayton Dragons has been postponed due to inclement weather. The game will be made up tomorrow as part of a seven-inning doubleheader, with game one scheduled for 5:30pm ET at Day Air Ballpark.
Four-Run, Two-Out Ninth-Inning Rally Leads Bandits' Comeback Over Dragons 
Dayton, Ohio – The Quad Cities River Bandits scored seven runs over their final two innings to complete a five-run comeback against the Dayton Dragons on Tuesday and take game one of their six-game series at Day Air Ballpark by a final score of 8-7. On a night where Cincinnati
Bandits Go Quietly in Series Finale
Davenport, Iowa – The Quad Cities River Bandits fell 4-1 to the Wisconsin Timber Rattlers in the series finale Sunday afternoon at Modern Woodmen Park. The loss marks the end of the homestand in which the Bandits dropped five of six games against the T-Rats. Taking the loss for Q.C.
Bandits Surrender Late-Inning Lead, Drop Series to Wisconsin
Davenport, Iowa – The Quad Cities River Bandits suffered their 20th loss of the season after squandering a three-run eighth-inning lead in an 8-7 defeat to the Wisconsin Timber Rattlers on Saturday at Modern Woodmen Park. Quad Cities right-hander Kasey Kalich took the loss and a blown save after allowing
Quad Cities Out-Slugs Wisconsin to Snap Losing Streak 
Davenport, Iowa – The Quad Cities River Bandits smacked three homers in a ten-hit Friday night, as they took down the Wisconsin Timber Rattlers 8-7 at Modern Woodmen Park to snap a five-game losing streak. For the second-straight game, the River Bandits snagged the first lead of the contest as
Bandits Allow Ten Unanswered in Fifth-Consecutive Loss
Davenport, Iowa – The Quad Cities River Bandits allowed five extra-base hits and ten unanswered runs on Thursday night, as they lost their fifth-straight game 10-2 to the Wisconsin Timber Rattlers at Modern Woodmen Park. For the first time in the series the Bandits scored the game's first runs with
Ninth Inning Rally Falls Short, Quad Cities Drops Fourth Straight
Davenport, Iowa – The Quad Cities River Bandits got the tying run to third in the bottom of the ninth on Wednesday, but failed to score, as they fell to the Wisconsin Timber Rattlers 3-2 at Modern Woodmen Park for their fourth consecutive loss. After scoring 17 runs the night
Bandits Trounced in Series Opener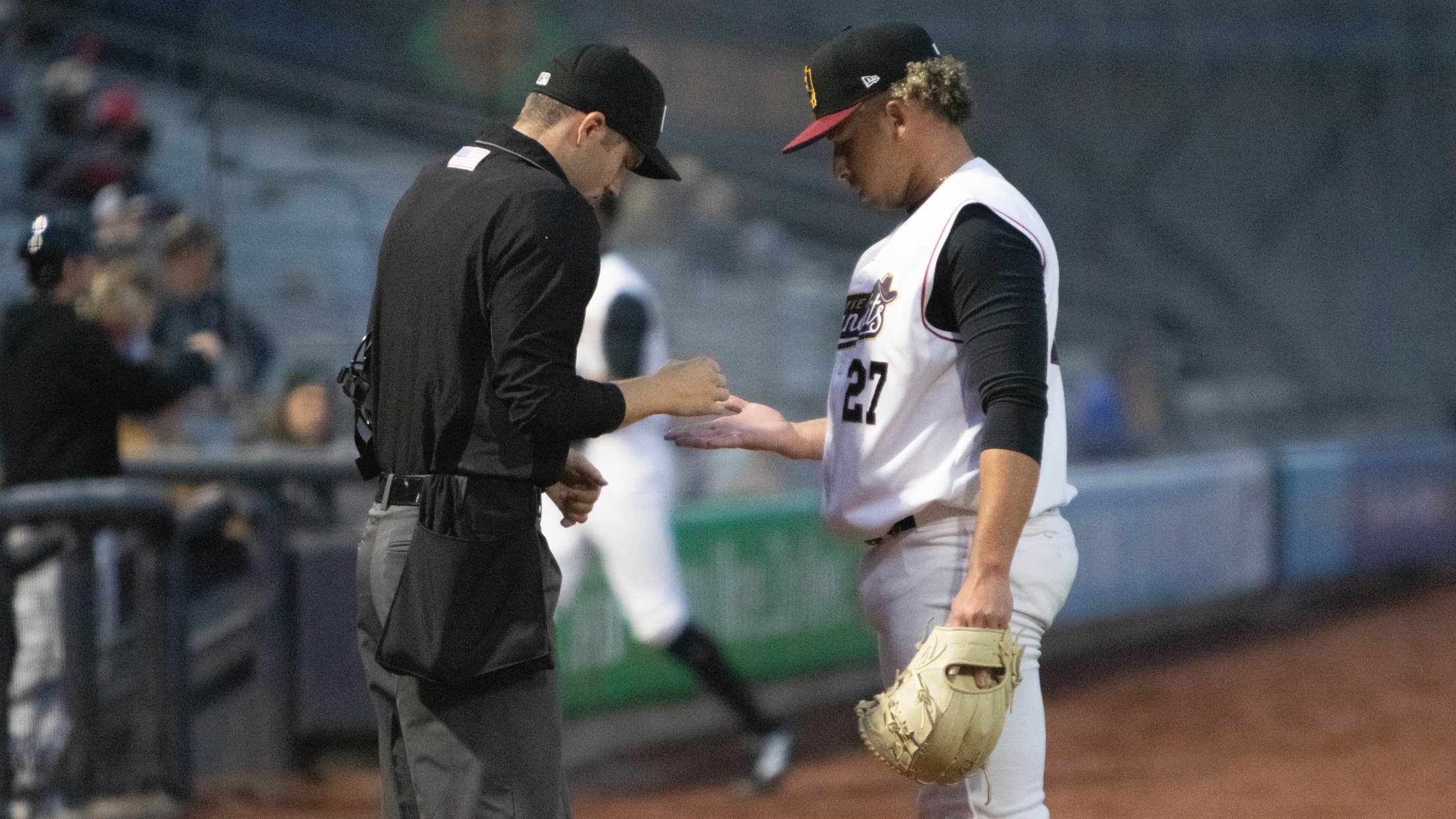 Davenport, Iowa – The Quad Cities River Bandits walked a season-high 13 batters and allowed four home runs as they fell to the Wisconsin Timber Rattlers 17-4 on Tuesday night at Modern Woodmen Park. Despite issuing three of his six walks in the first two innings, River Bandits' starter, Tyson
Hiring: Director of Operations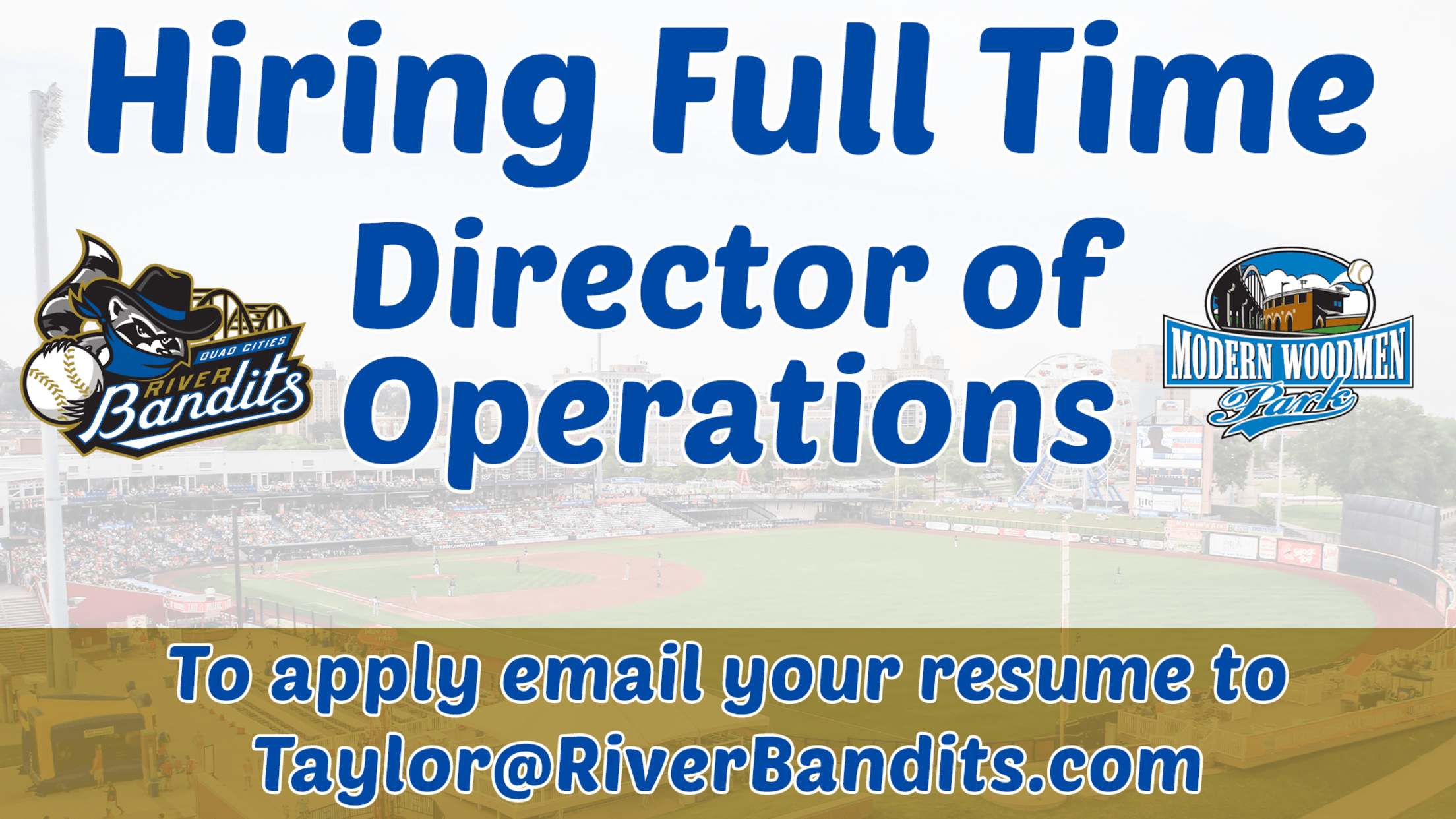 SUMMARY This position reports directly to the General Manager. Responsible for the daily maintenance and cleaning of Modern Woodmen Park. This position will oversee the Manager, Operations and Grounds and work together with Director of Field Services/Head Groundskeeper. ESSENTIAL DUTIES AND RESPONSIBILITIES · Ensure ballpark is clean and in good
Kernels Walk-Off Bandits in Extras to Take Series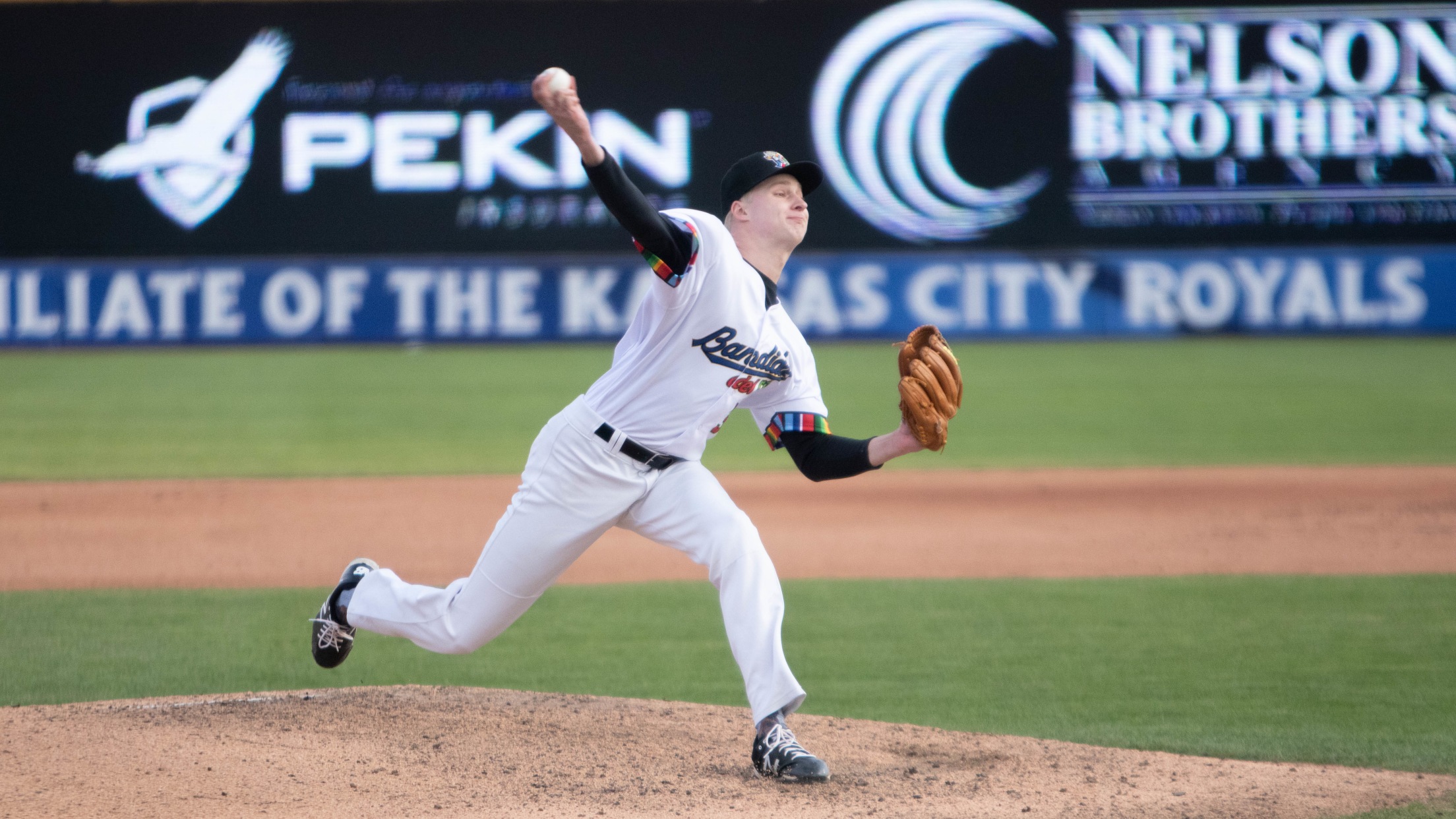 Cedar Rapids, Iowa – Despite holding the Cedar Rapids Kernels to two runs on five hits on Sunday at Perfect Game Field at Veterans Memorial Stadium, the Quad Cities River Bandits dropped their series finale, 2-1 and were walked-off in the eleventh inning to lose their third series of the
Bandits Unable to Answer Kernels' Early Offense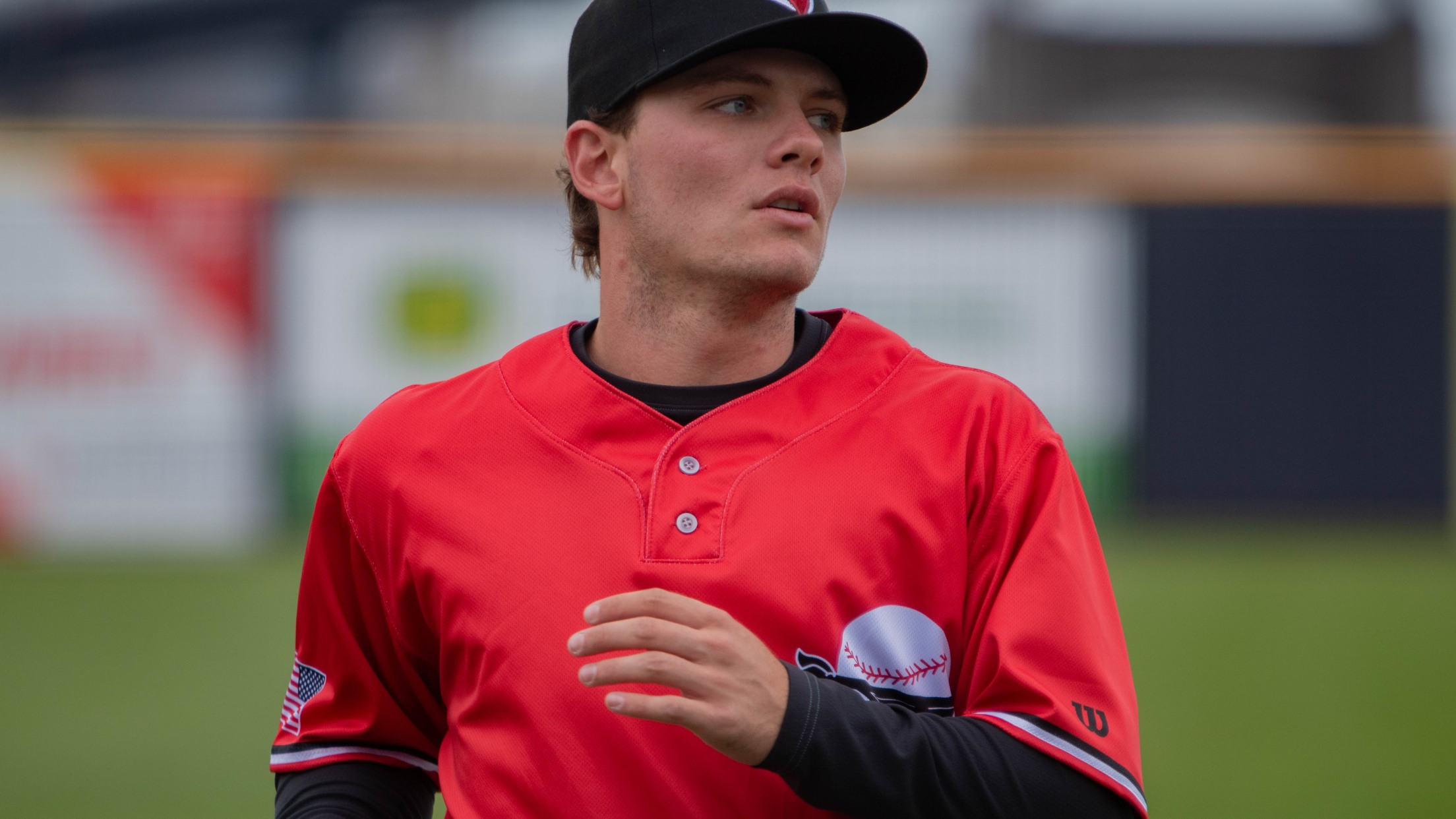 Cedar Rapids, Iowa – The Quad Cities River Bandits dropped their third game in a weeklong series against the Cedar Rapids Kernels on Saturday night, as an early six-run deficit proved too much to overcome at Perfect Game Field at Veterans Memorial Stadium. Cedar Rapids led for all but half
Neuweiler's Gem Helps Lead Bandits Even Series Against Kernels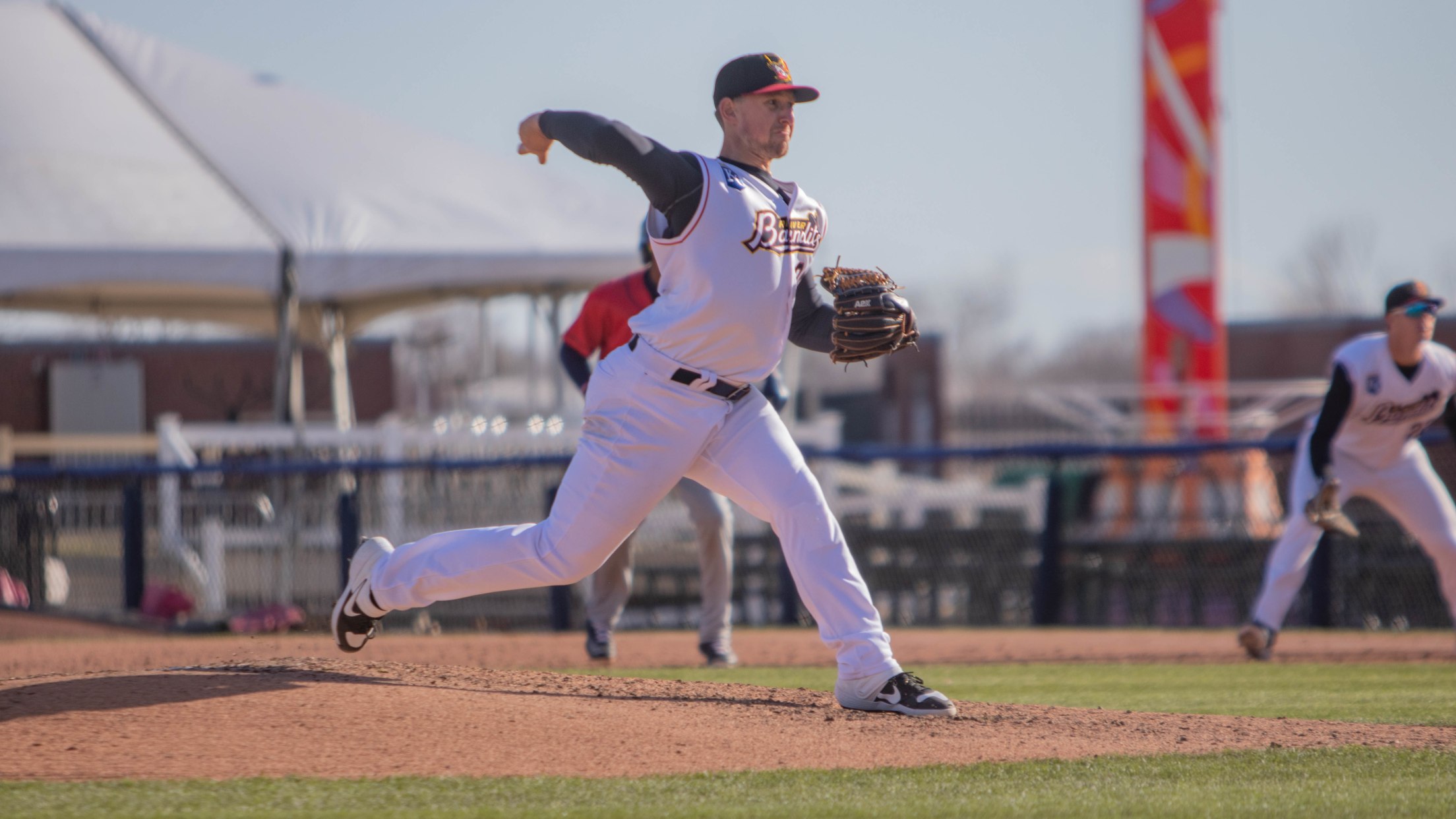 Cedar Rapids, Iowa – Behind Charlie Neuweiler's scoreless 5.0-inning start, the Quad Cities River Bandits evened up their weeklong series with the Cedar Rapids Kernels, taking game four of the set 6-2 on Friday night at Perfect Game Field at Veterans Memorial Stadium. After being held to three runs over
Bandits' Offense Scuffles Again in Error-Filled Loss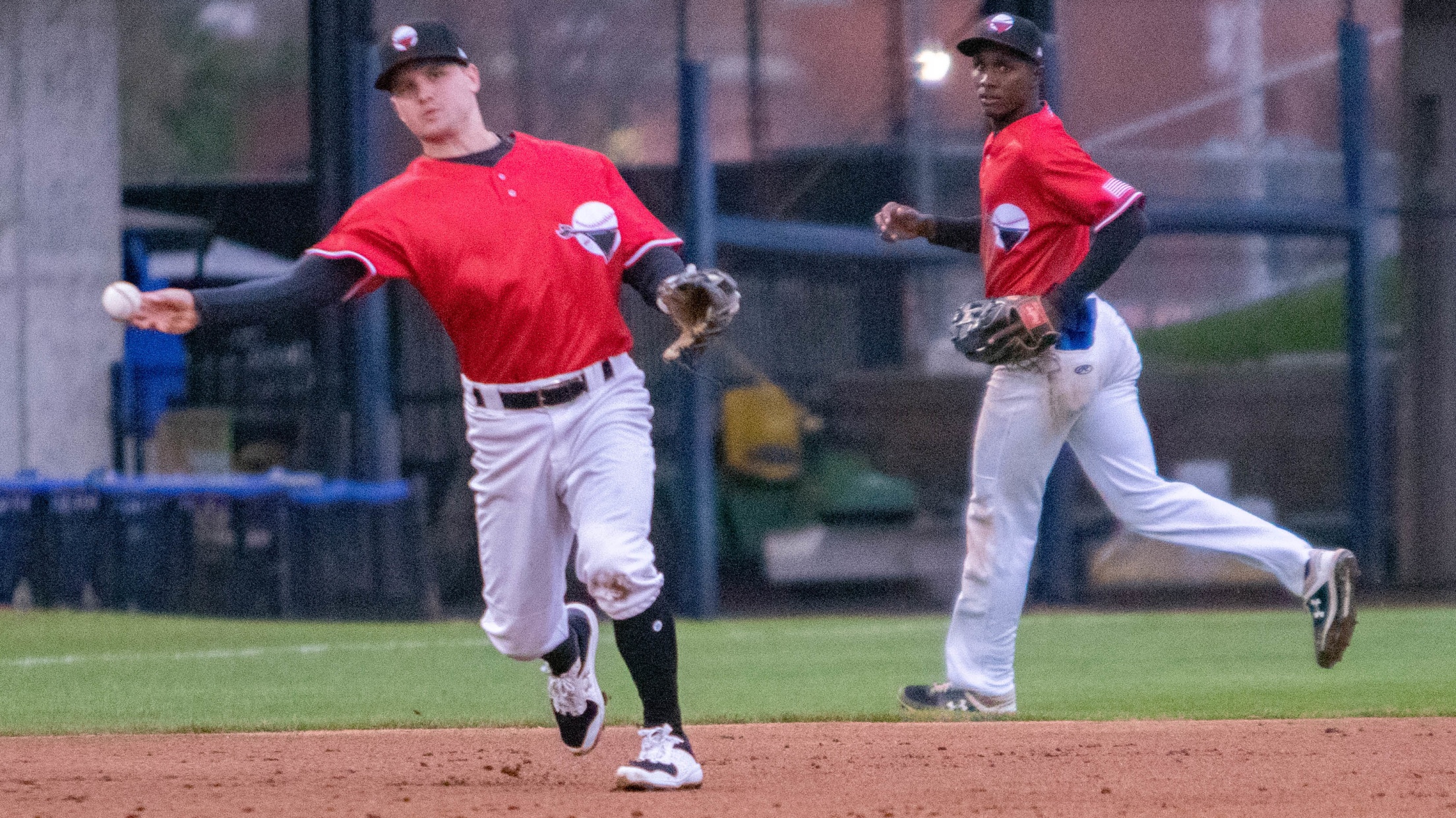 Cedar Rapids, Iowa – The Quad Cities River Bandits recorded as many errors as they had runs and hits, as they fell to the Cedar Rapids Kernels 5-3 at Perfect Game Field at Veterans Memorial Stadium on Thursday night. After being shut out last night, the Bandits scored the game's
Guerrero's Strong Start Squandered in Bandits' Shutout Loss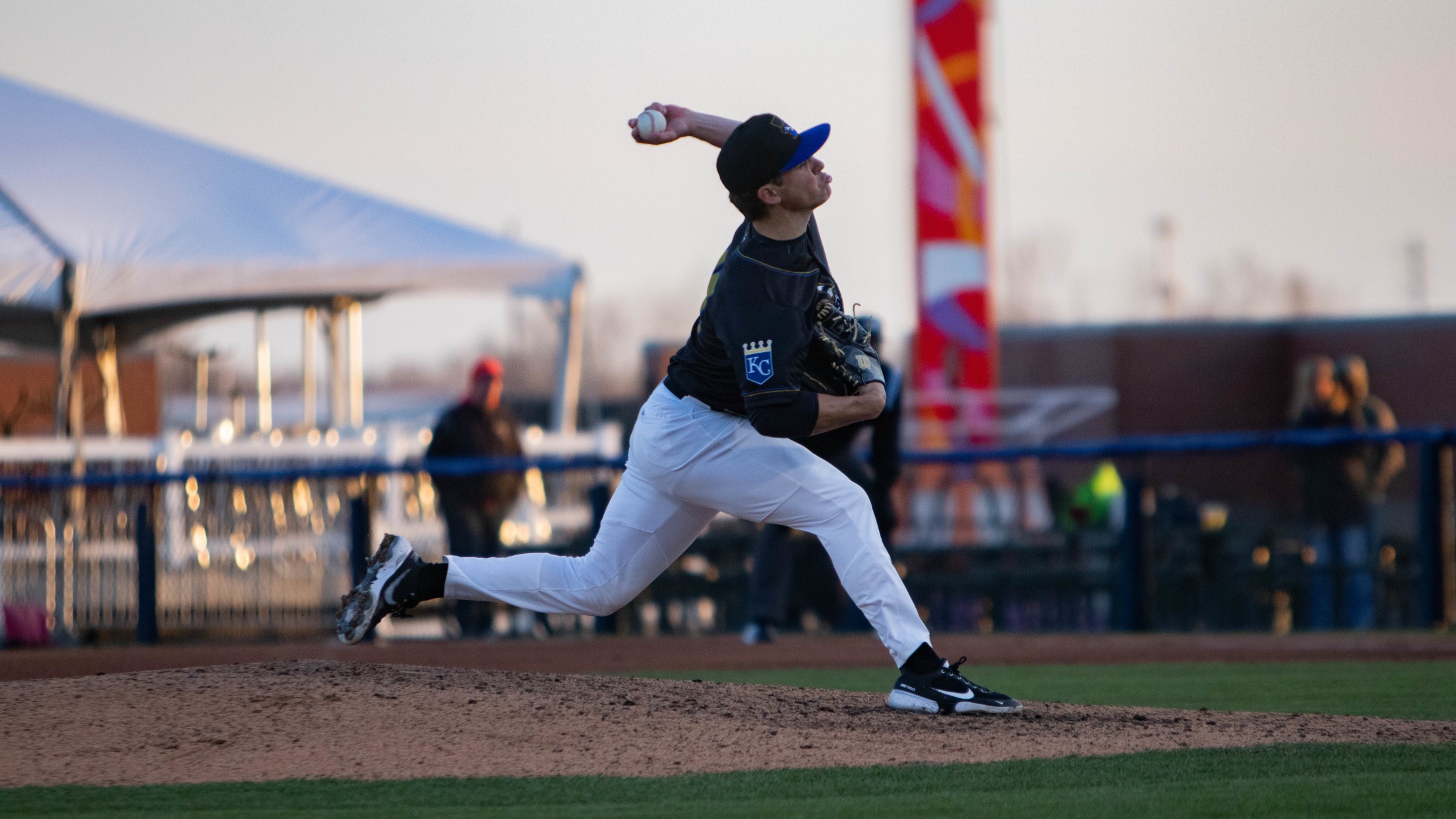 Cedar Rapids, Iowa – The Quad Cities River Bandits recorded just one hit against the Cedar Rapids Kernels on Wednesday as they fell 4-0 at Perfect Game Field at Veterans Memorial Stadium and were shutout for the first time this season. Left-hander Tyson Guerrero was the lone bright spot for
Three-Run Ninth Nets Bandits' Comeback Victory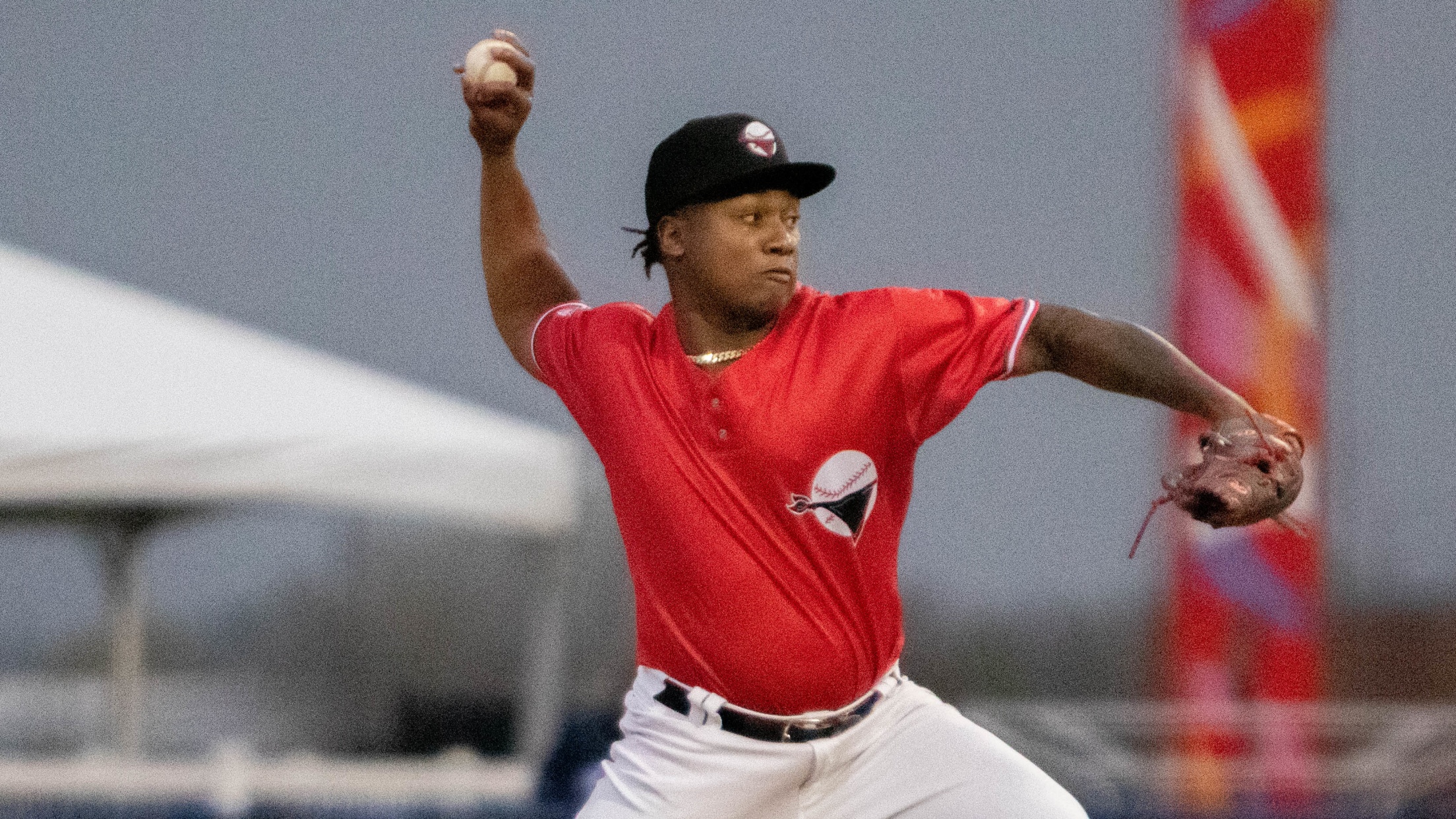 Cedar Rapids, Iowa – For the second time in as many games, the Quad Cities River Bandits picked up a come-from-behind victory as they topped the division-leading Cedar Rapids Kernels in game one of their six-game set on Tuesday at Perfect Game Field at Veterans Memorial Stadium. The contest started
Bandits Erase Six-Run Deficit, Beat Cubs 11-7 For Series Win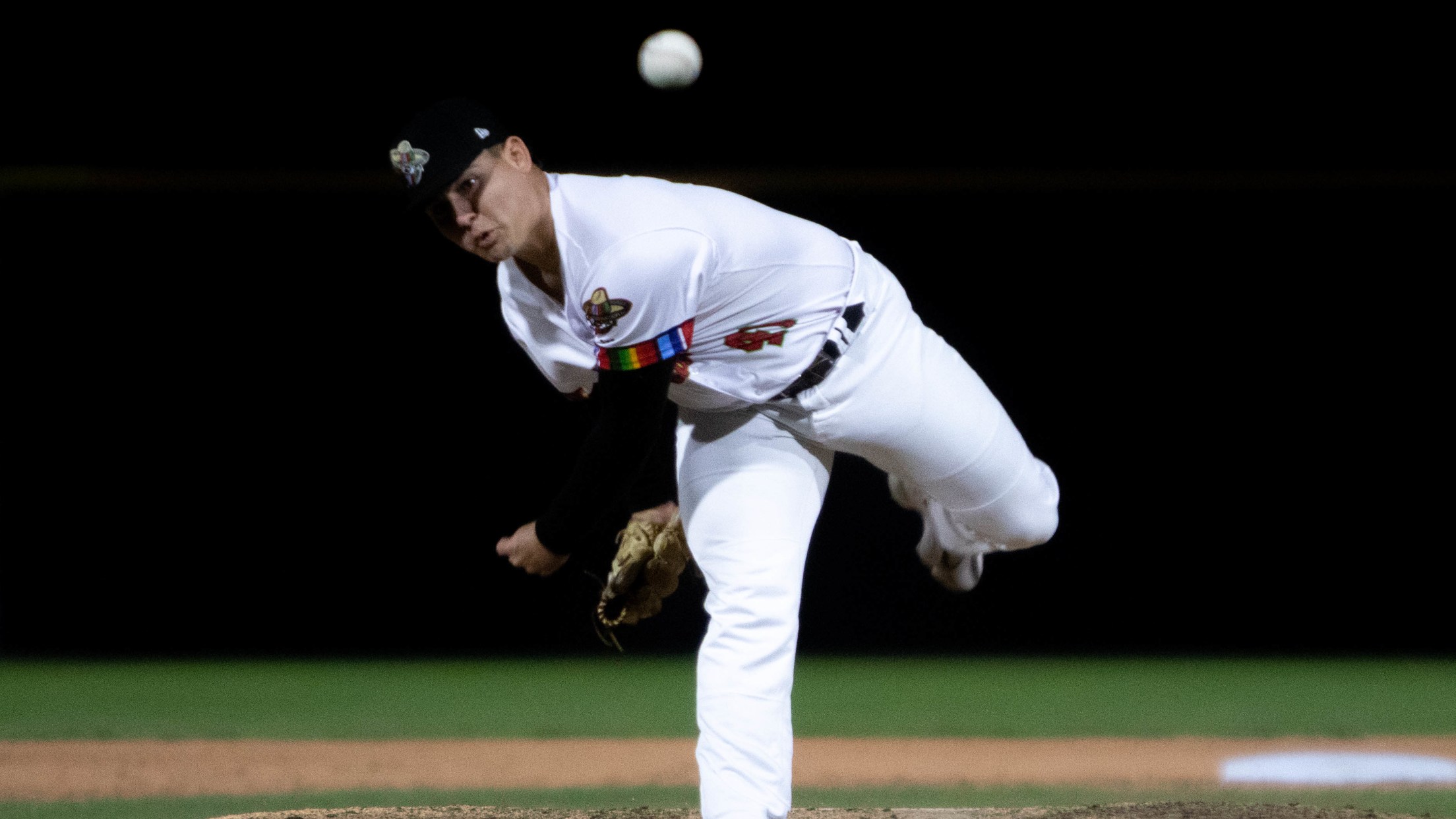 Davenport, Iowa – The Quad Cities River Bandits erased a six-run deficit to defeat the South Bend Cubs 11-7 and secure a 4-2 series win Sunday at Modern Woodmen Park. Less than 24 hours after managing just three hits in a 7-2 loss on Saturday, the Bandits bounced back and
South Bend Snaps Bandits' Three-Game Win Streak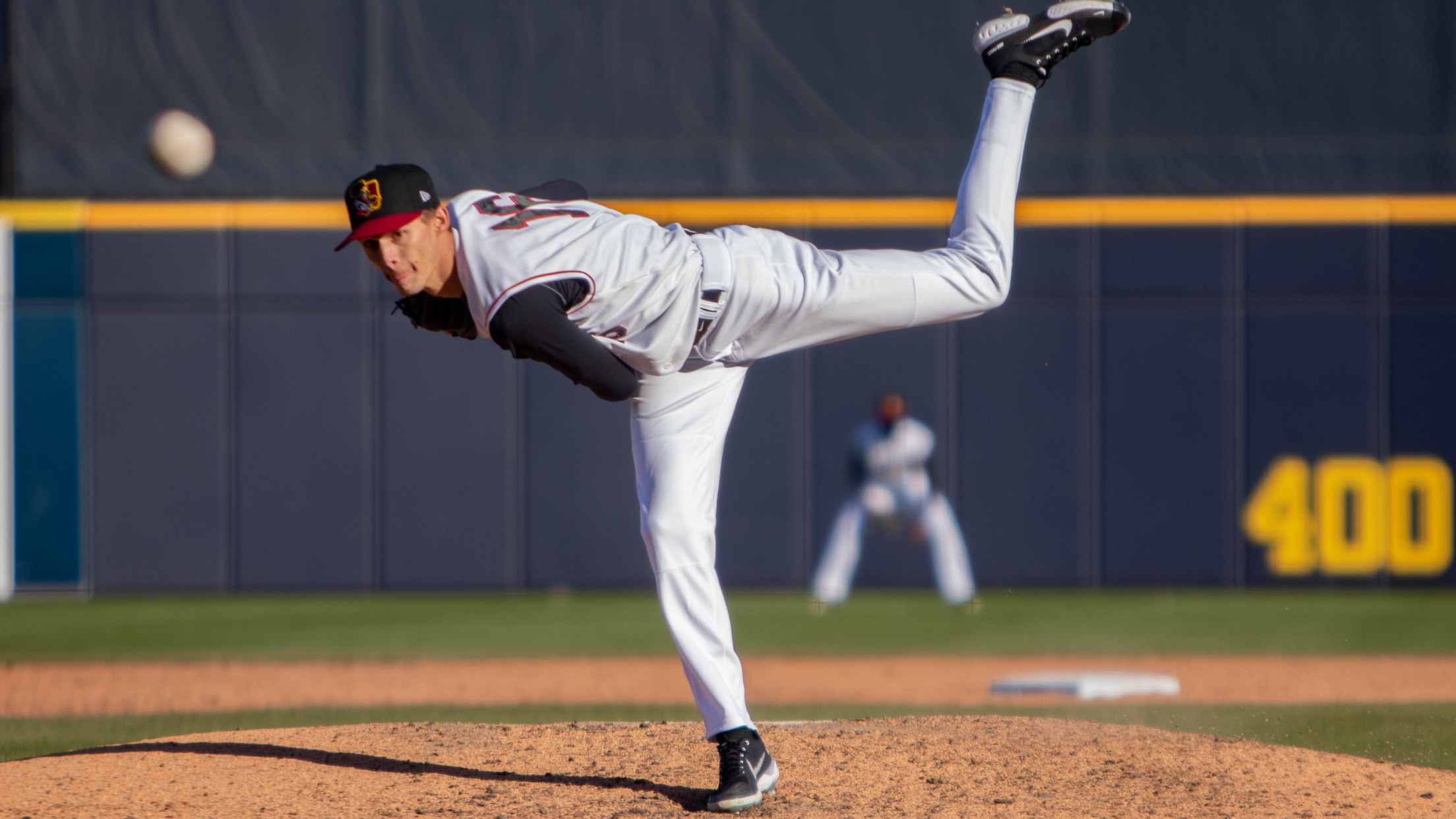 Davenport, Iowa – The Quad Cities River Bandits' three-game win streak came to an end Saturday night following a 7-2 loss to the South Bend Cubs at Modern Woodmen Park. The first three innings featured a pitcher's duel between Bandits' right-hander Charlie Neuweiler and Cubs' righty Chris Clarke. Neuweiler dodged
Quad Cities Wins Third-Straight Over South Bend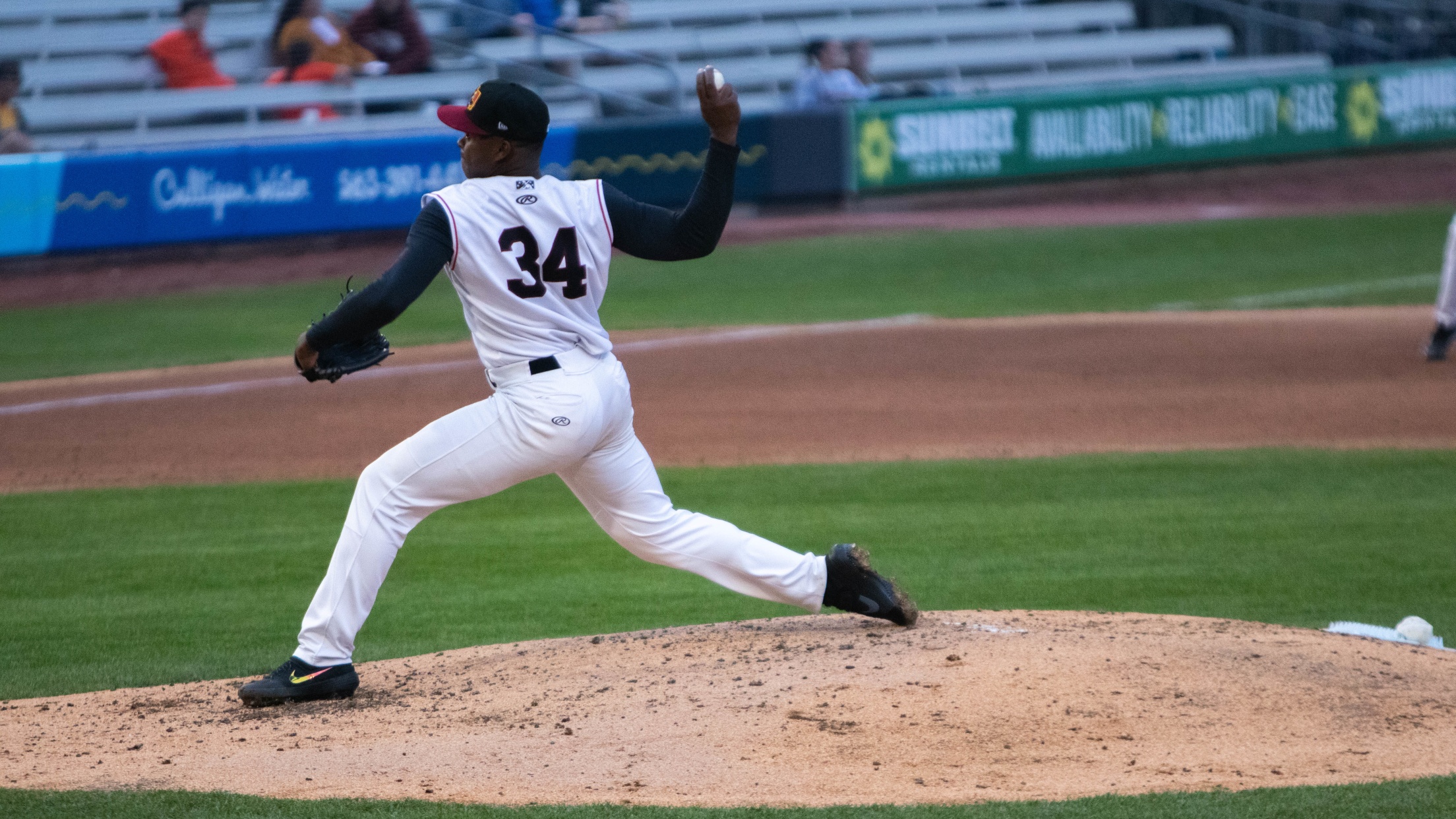 Davenport, Iowa – The Quad Cities River Bandits secured themselves at least a split of their three-game series against the South Bend Cubs, as they won their third game in-a-row, 4-3 on Friday night at Modern Woodmen Park. The Bandits wasted no time against Cubs' starter Daniel Palencia in the
Wilson, Williams Homer as Bandits Take Series Lead Over Cubs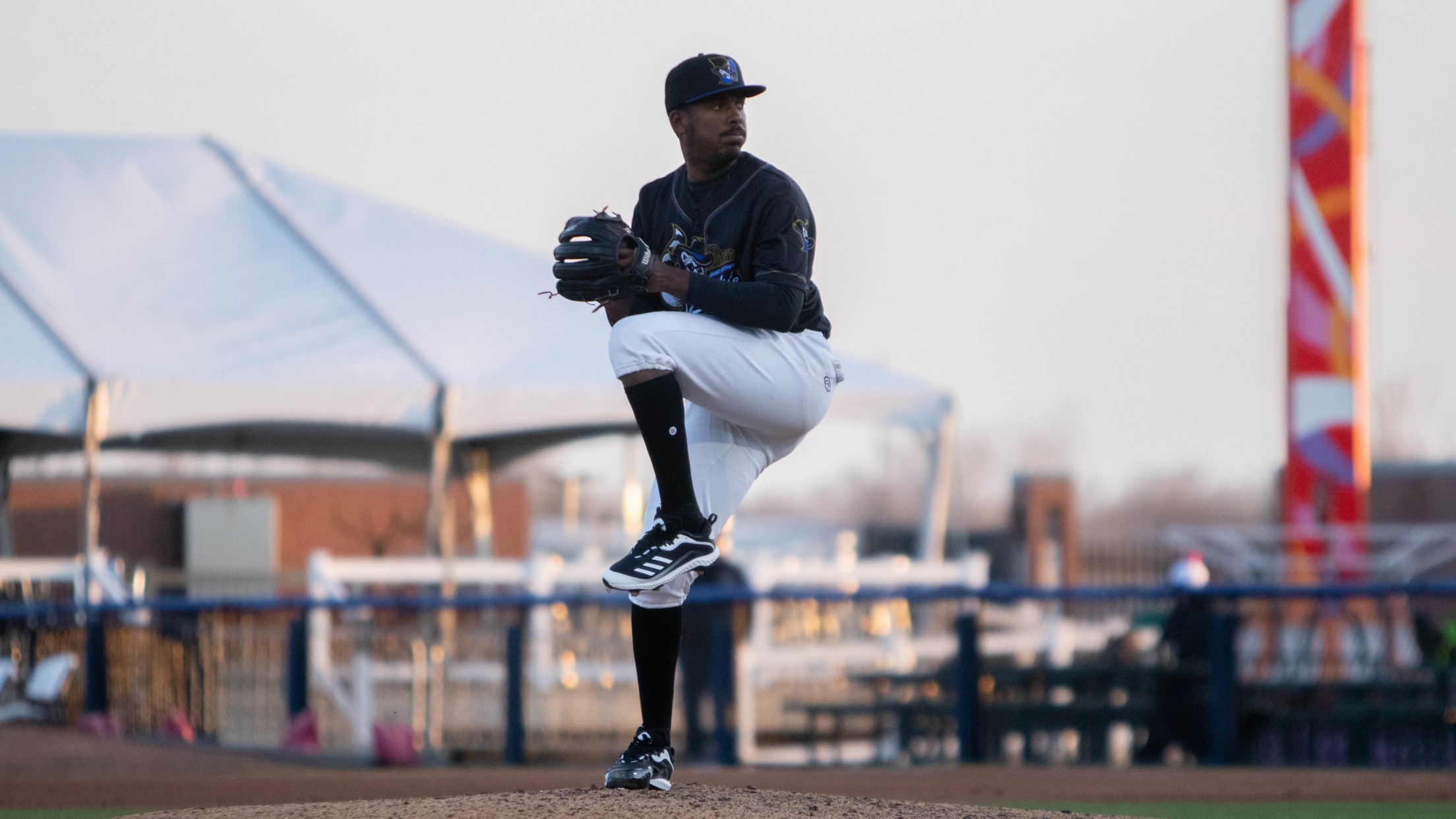 Davenport, Iowa – The Quad Cities River Bandits won their second-straight against the South Bend Cubs on Thursday night as a pair of homers helped Quad Cities take the lead in the week-long series with a 5-3 win at Modern Woodmen Park. After the Cubs notched the first run of
Quad Cities Wins First Game as "Bandidos del Rio"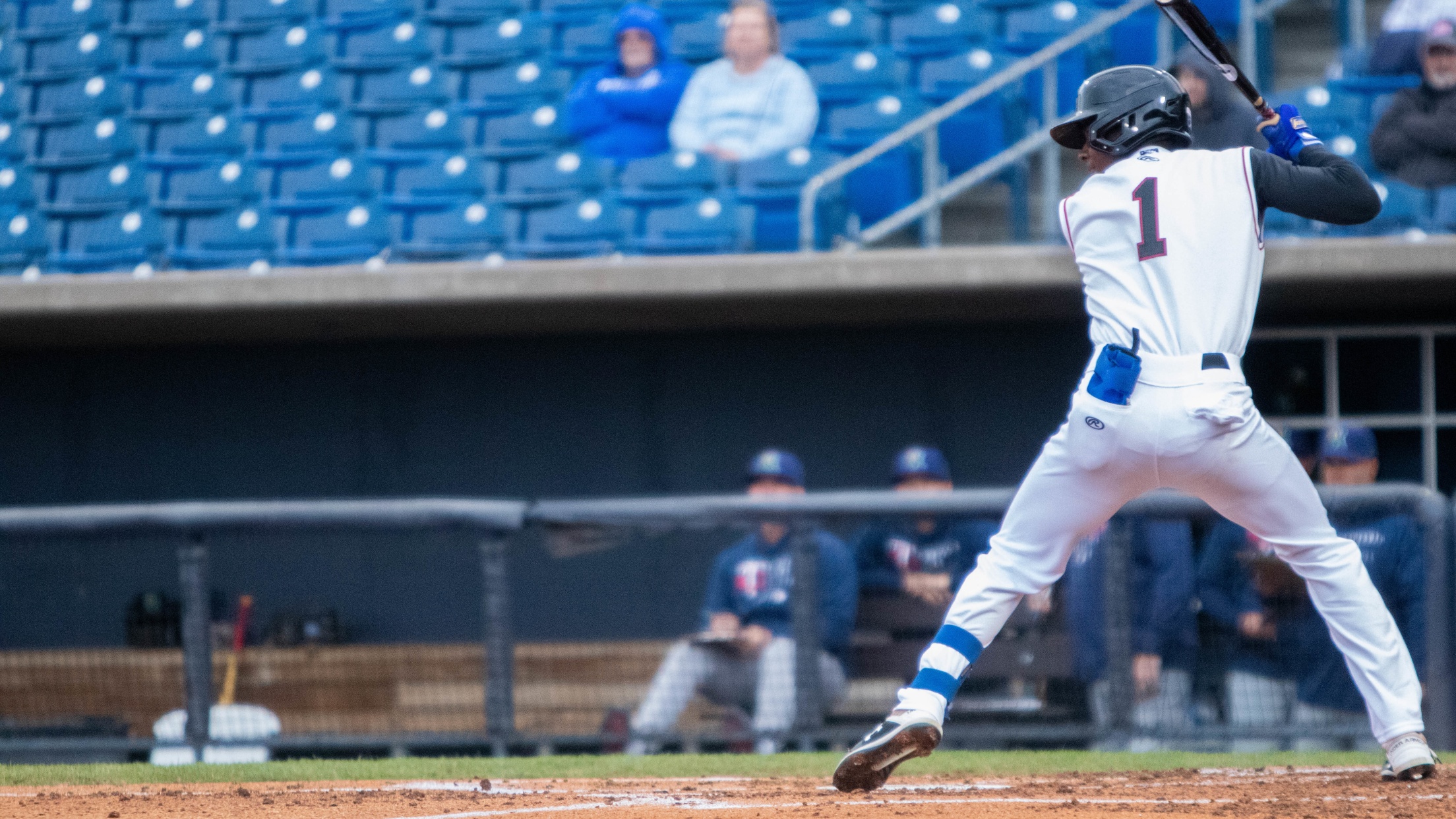 Davenport, Iowa – On their first "Copa Wednesday" of the season los Bandidos del Río de las Ciudades Cuádruples evened up their six-game series against the South Bend Cubs, with a 7-5 victory at Modern Woodmen Park. South Bend jumped out to an early 4-0 lead against Noah Murdock, plating
Cubs' Homers Help Sink Bandits in Series Opener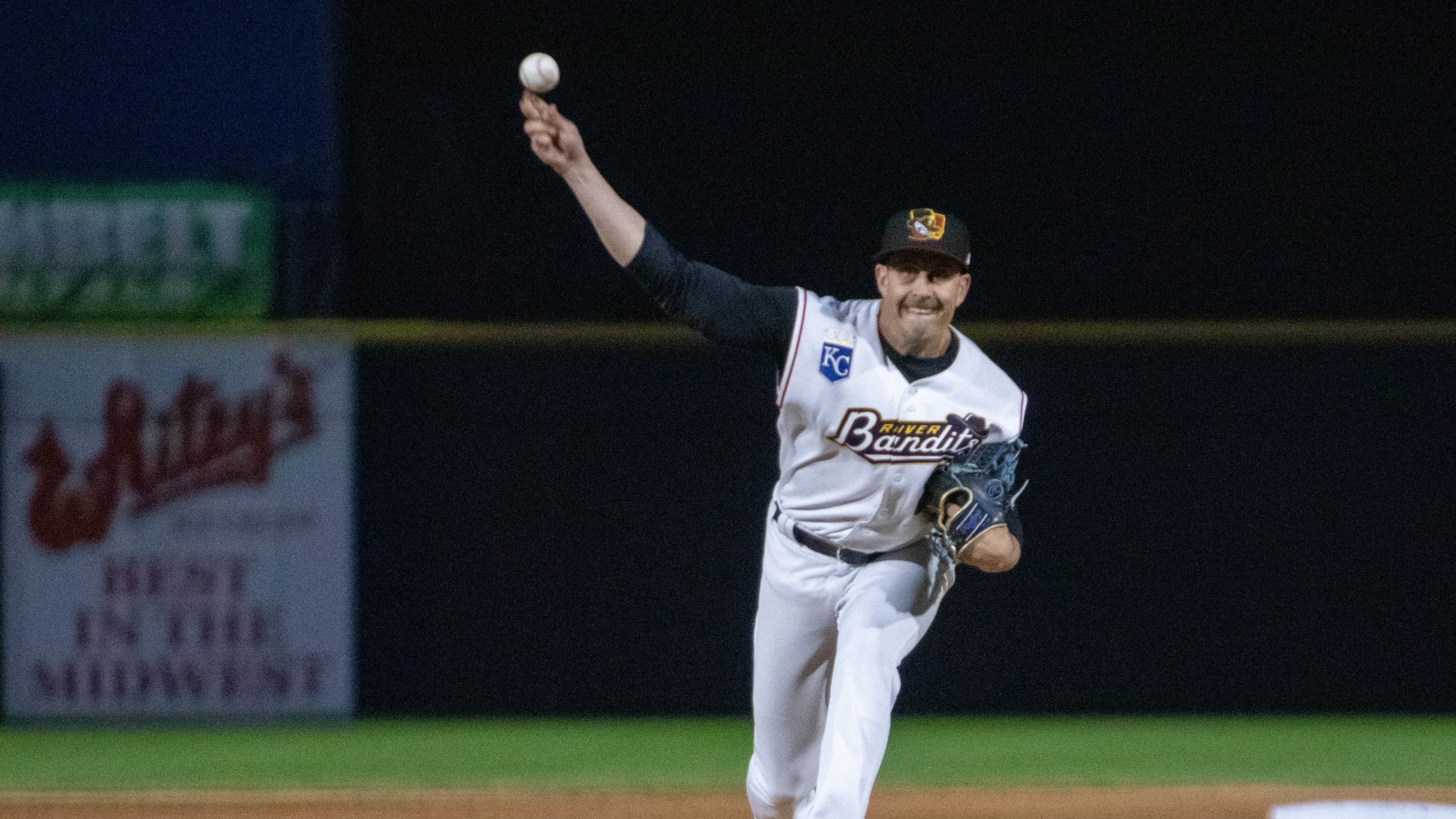 Davenport, Iowa – The Quad Cities River Bandits lost game one of a six game series against the South Bend Cubs on Tuesday as they surrendered four homers in the 8-2 loss at Modern Woodmen Park. After scoring 18 runs on 16 hits their last time out, the River Bandits
Gonzalez's Six RBI Day Leads Bandits' Rout of Rattlers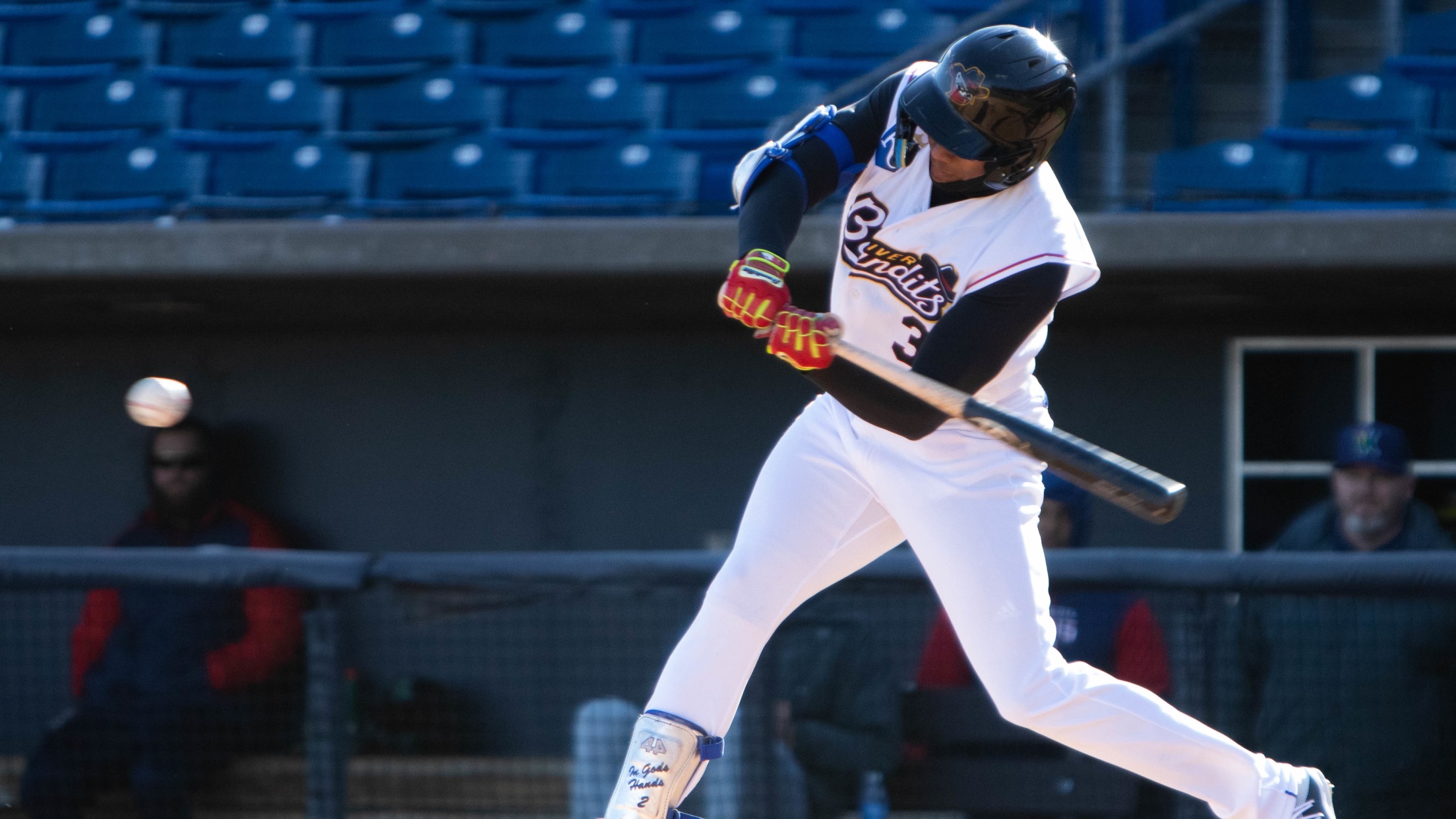 Appleton, Wisconsin – The Quad Cities River Bandits exploded for 12 extra base hits including five home runs in their series finale against Wisconsin on Sunday at Neuroscience Group Field and snapped a seven-game losing streak with an 18-1 win over the Timber Rattlers. Herard Gonzalez extended his on-base streak
Bandits Swept in Doubleheader, Lose Seventh-Straight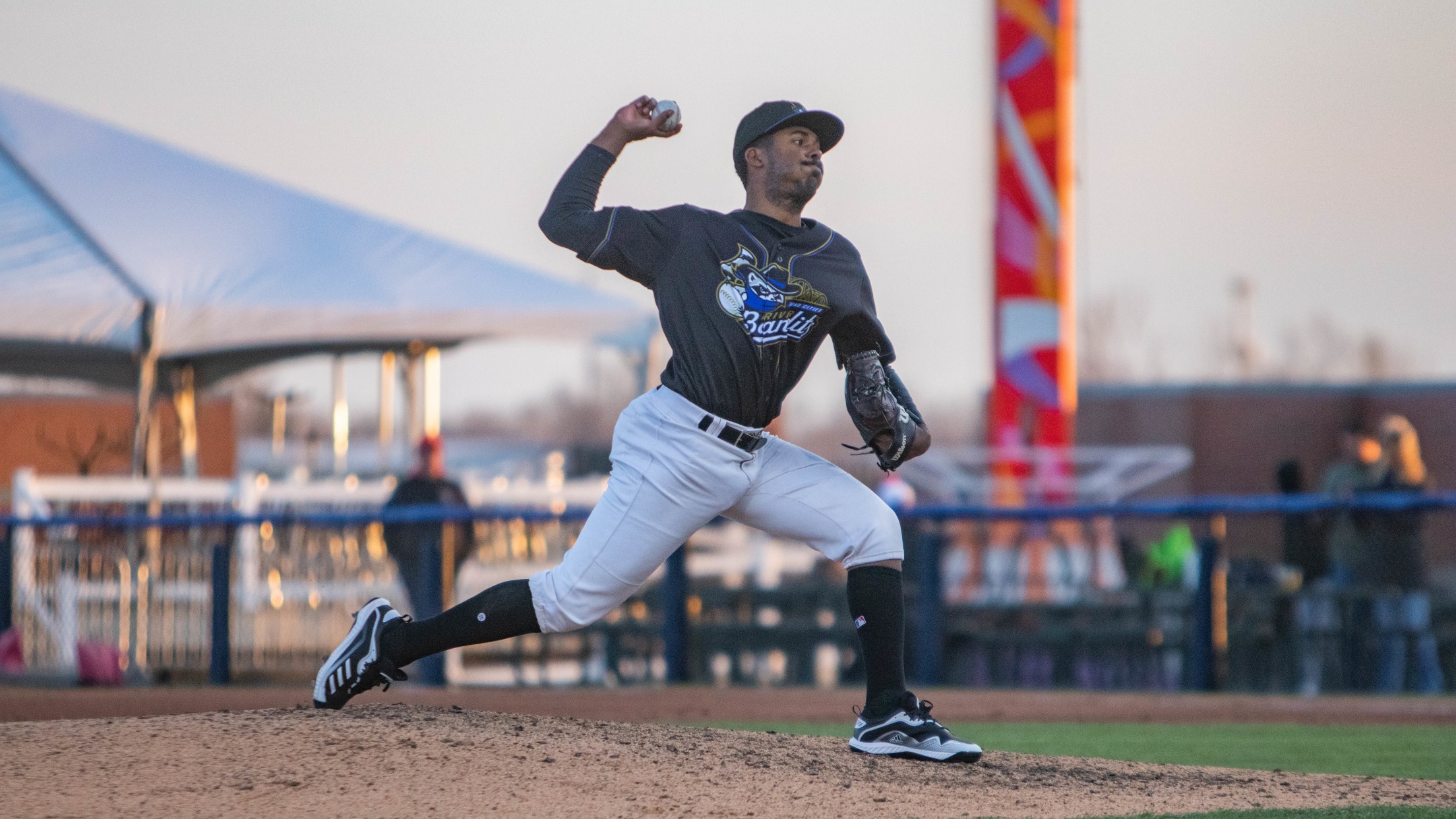 Appleton, Wisconsin – The Quad Cities River Bandits fell to the Wisconsin Timber Rattlers in both games of their Saturday doubleheader, with Wisconsin winning game one, 7-3 and taking game two, 5-2 at Neuroscience Group Field at Fox Cities Stadium. The River Bandits had no answer for Rattlers' starter Antoine