2021 LoanMart Scholarship Winners Announced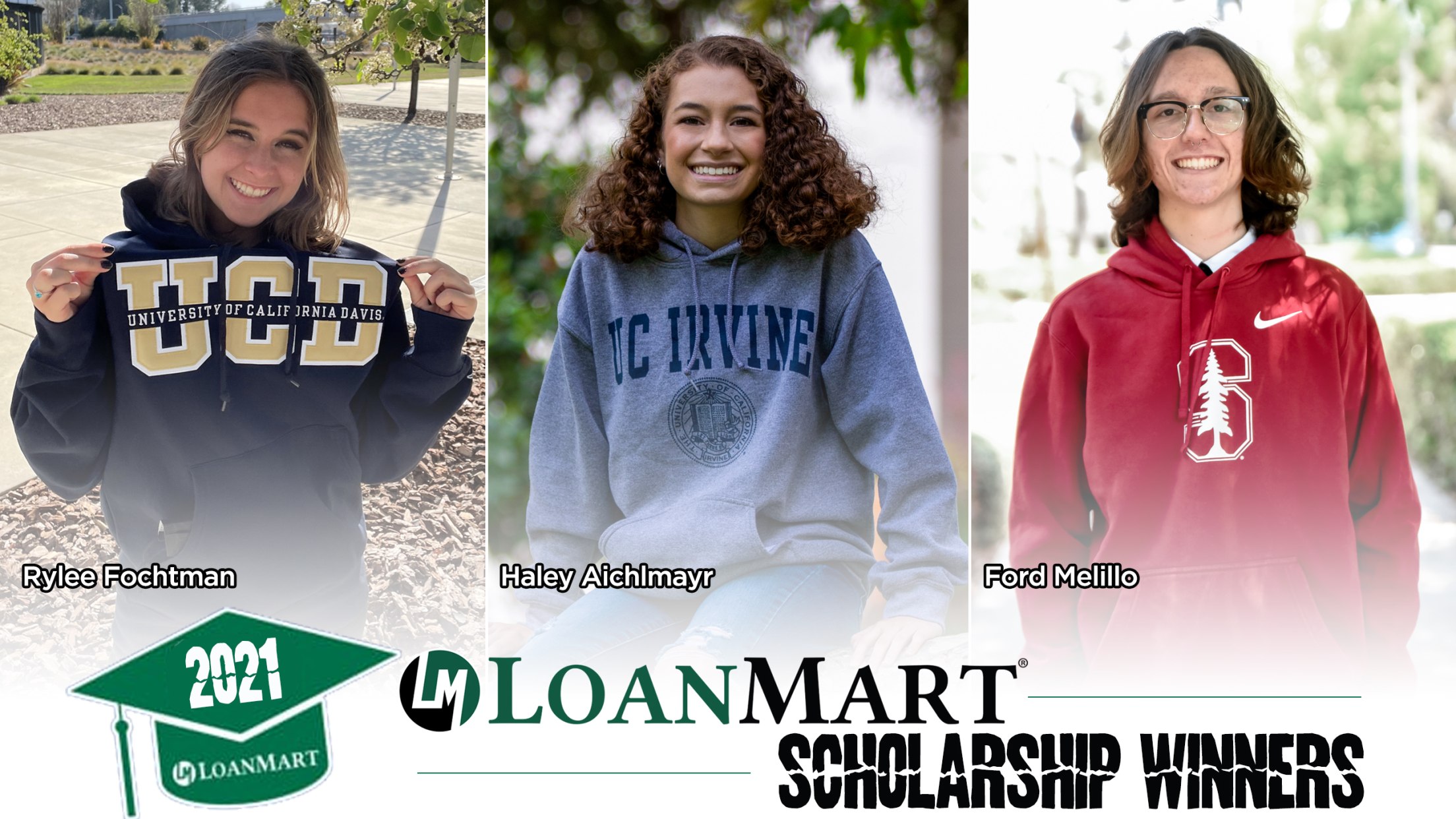 RANCHO CUCAMONGA - For the ninth consecutive year, LoanMart and the Rancho Cucamonga Quakes have partnered to award a total of three $1,000 scholarships to local college-bound students. Selected based on the criteria of leadership, community involvement and character, this year's competitive pool of applicants submitted personal statements, letters of
RANCHO CUCAMONGA - For the ninth consecutive year, LoanMart and the Rancho Cucamonga Quakes have partnered to award a total of three $1,000 scholarships to local college-bound students.
Selected based on the criteria of leadership, community involvement and character, this year's competitive pool of applicants submitted personal statements, letters of recommendation and records of academic performance.
"The Quakes are proud to continue to team with LoanMart and reward these three exemplary students," said Quakes Vice President – General Manager Grant Riddle. "With so many impressive and deserving applications submitted, this year's decision process was a challenge, but we're very confident in the future success awaiting these accomplished students."
All three recipients finished high school with GPAs of 4.0 or higher and were members of their school's National Honor Society.
Congratulations to this year's scholarship winners:
Rylee Fochtman (Santiago High School)
Haley Aichlmayer (Rancho Cucamonga High School)
Ford Melillo (Rancho Cucamonga High School)
A multi-sport athlete and active member of her school's Best Buddies program, Fochtman's teachers noted her 'compassion, self-discipline, and integrity'. She is attending UC Davis to study Neurobiology.
As a notable and talented flutist, Aichlmayer was chosen to perform in many area honor bands, including the iconic Rose Parade Marching Band. She plans to study Biological Sciences at UC Irvine this fall.
Headed to Stanford to pursue an English degree, Melillo was recognized for his outstanding high school career and selected as student of the year in multiple advanced placement subjects.
The Quakes will announce Fochtman, Aichlmayer, and Melillo's selection on social media.