Abel Shines as Fightins Fall to Yard Goats 4-2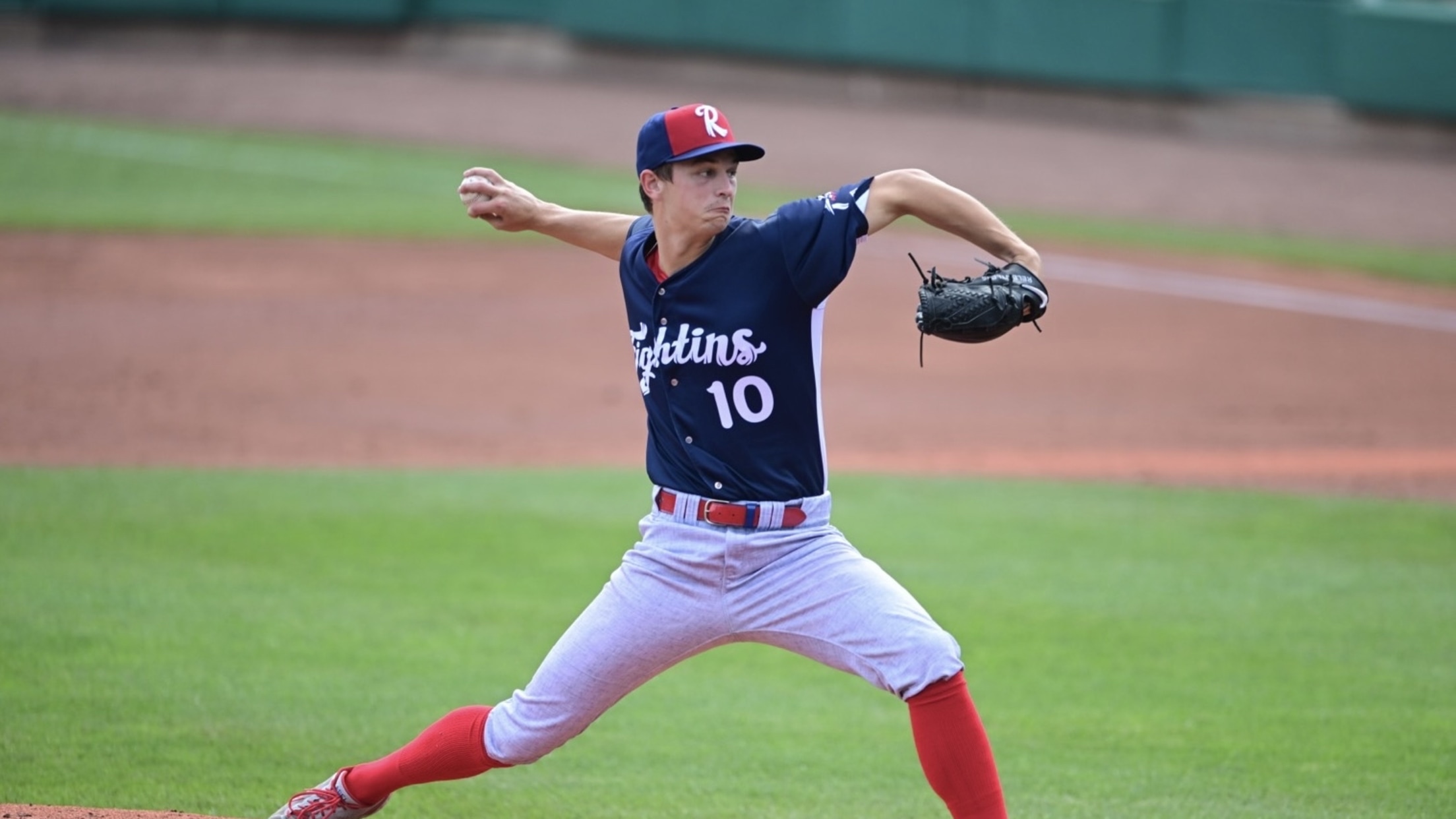 BOX SCORE | REA 4, HFD 2 The Reading Fightin Phils dropped an early lead to the Hartford Yard Goats and fell 4-2 on Sunday afternoon. Here's the Vision's Federal Credit Union Post-game Recap. Wendell Rijo smoked a home run in the first inning to left field for a 1-0
BOX SCORE | REA 4, HFD 2
The Reading Fightin Phils dropped an early lead to the Hartford Yard Goats and fell 4-2 on Sunday afternoon. Here's the Vision's Federal Credit Union Post-game Recap.
Wendell Rijo smoked a home run in the first inning to left field for a 1-0 lead. It was a birthday blast and his 12th long ball of the season.
Kevin Vicuna started off the second with a home run of his own. It was his second of the summer. The Fightins led 2-0.
Reading held Hartford quiet until the seventh. Back to back errors by the defense allowed two to reach. An infield single from Daniel Cope loaded the bases with one out. The Fightins tried to turn a double play, but didn't get the call at first so a fielder's choice drove in a run. Julio Carreras doubled home two runs for a 3-2 lead. Hunter Stovall singled him home and put the Yard Goats up 4-2 for good.
The R-Phils had baserunners in all but one inning, but went 0-for-8 with runners in scoring position.
Mick Abel threw five shutout innings to start the ballgame. The #2 prospect allowed just one hit and three walks. He struck out eight.
Mike Adams pitched an inning and two thirds. He let up four runs, all unearned on two Fightins errors.
Andrew Schultz threw 1.1 innings letting up three hits and striking out one.