Eastman Deals Fightins to Victory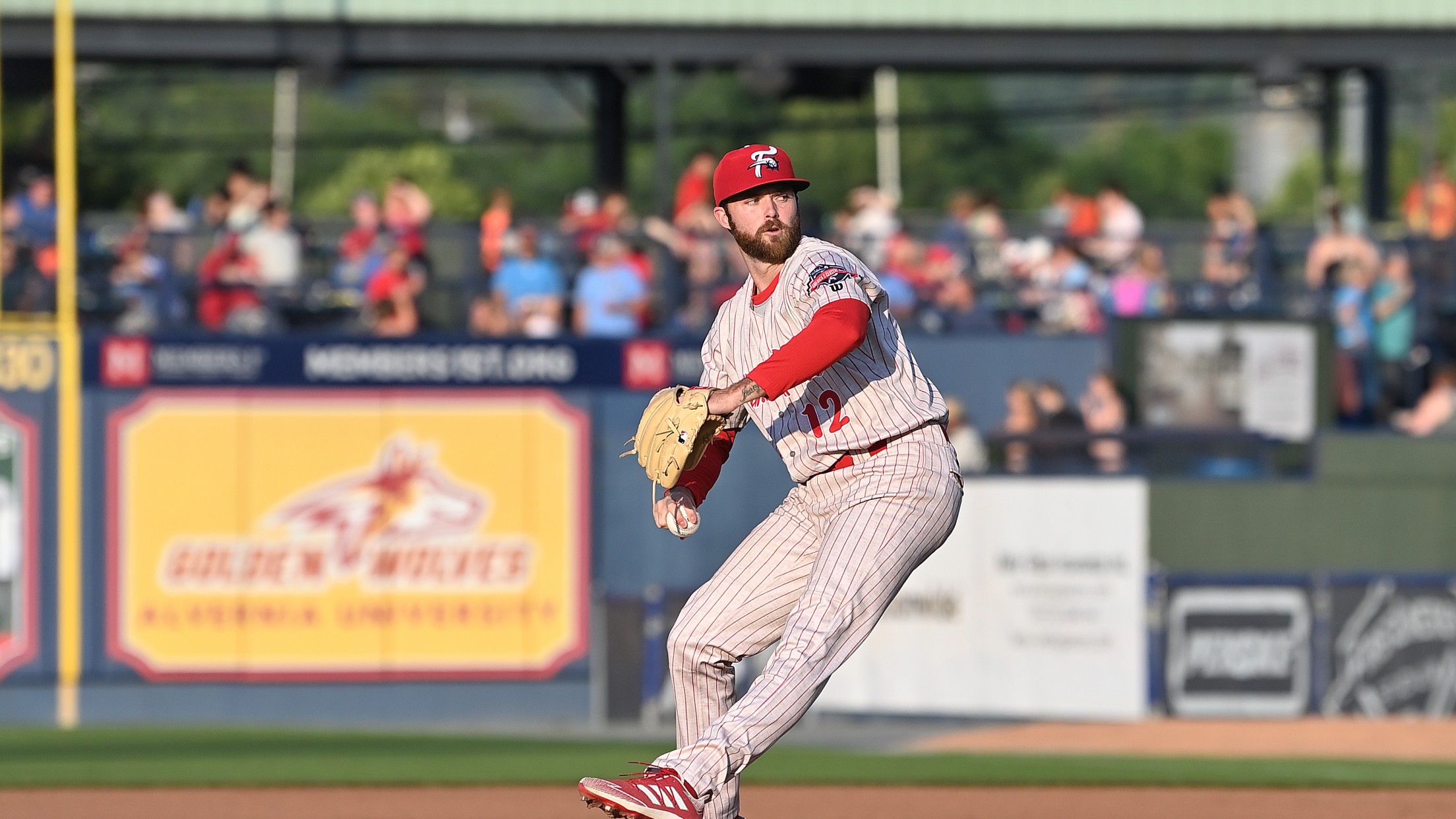 BOX SCORE | REA 4, SOM 2 Behind solid pitching and a two-run home run from Aldrem Corredor, the Reading Fightin Phils continued their winning ways. They defeated the Somerset Patriots 4-2 on Wednesday. Josh Ockimey reached base in all four of his plate attempts, which included three hits. Corredor
Behind solid pitching and a two-run home run from Aldrem Corredor, the Reading Fightin Phils continued their winning ways. They defeated the Somerset Patriots 4-2 on Wednesday.
Josh Ockimey reached base in all four of his plate attempts, which included three hits. Corredor batted in two runs while Jhailyn Ortiz and Chris Sharpe each picked up an RBI.
In the first inning, Ortiz doubled in the first run of the game. He drove in Vito Friscia, who walked to get on base and advanced to second on Ockimey's single.
The R-Phils tacked on two more runs in the bottom of the fourth. Ockimey hit his second single of the night. Corredor stepped to the plate and blasted a two-run homer to right field.
Elijah Dunham got Somerset on the board with a solo home run in the top of the sixth.
Reading answered with a run of its own in the bottom of the seventh. Wendell Rijo led off with a walk. He stole both second and third base. Sharpe plated Rijo with a sacrifice fly to center field.
The Patriots brought in a run and stood with a runner on second base and the tying run at the plate. With no outs, JoJo Romero, who continues his MLB rehab assignment, worked out of the jam on the mound. He induced two ground balls and a strikeout to end the game.
Colton Eastman turned in another solid start on the mound for the R-Phils and picked up his first Double-A win of the season. He pitched seven innings and allowed one run on four hits. The right-hander issued just one walk and struck out four.
Romero pitched the eighth and ninth innings as he continues his MLB rehab assignment. He picked up three strikeouts in route to earning the save in Wednesday's contest. He gave up one run on four hits.
The Fightins will play at FirstEnergy Stadium next on June 30 at 7:00 PM.
Come celebrate the beginning of a great summer with us! Visit rphils.com/tickets, the Weidenhammer Ticket Office, or call 610-370-BALL to secure your tickets to a game!
The 2022 season is presented by Pepsi.
America's Classic Ballpark is proud to be a part of Pennsylvania's Americana Region and was voted the #1 stadium in all of Double-A by MiLB's Ben Hill. Follow the R-Phils at rphils.com, on Twitter and TikTok at @ReadingFightins, on Instagram @fightins, and like them on Facebook via www.facebook.com/fightins for all information.