Five-Run Seventh Sinks Fightins Under Curve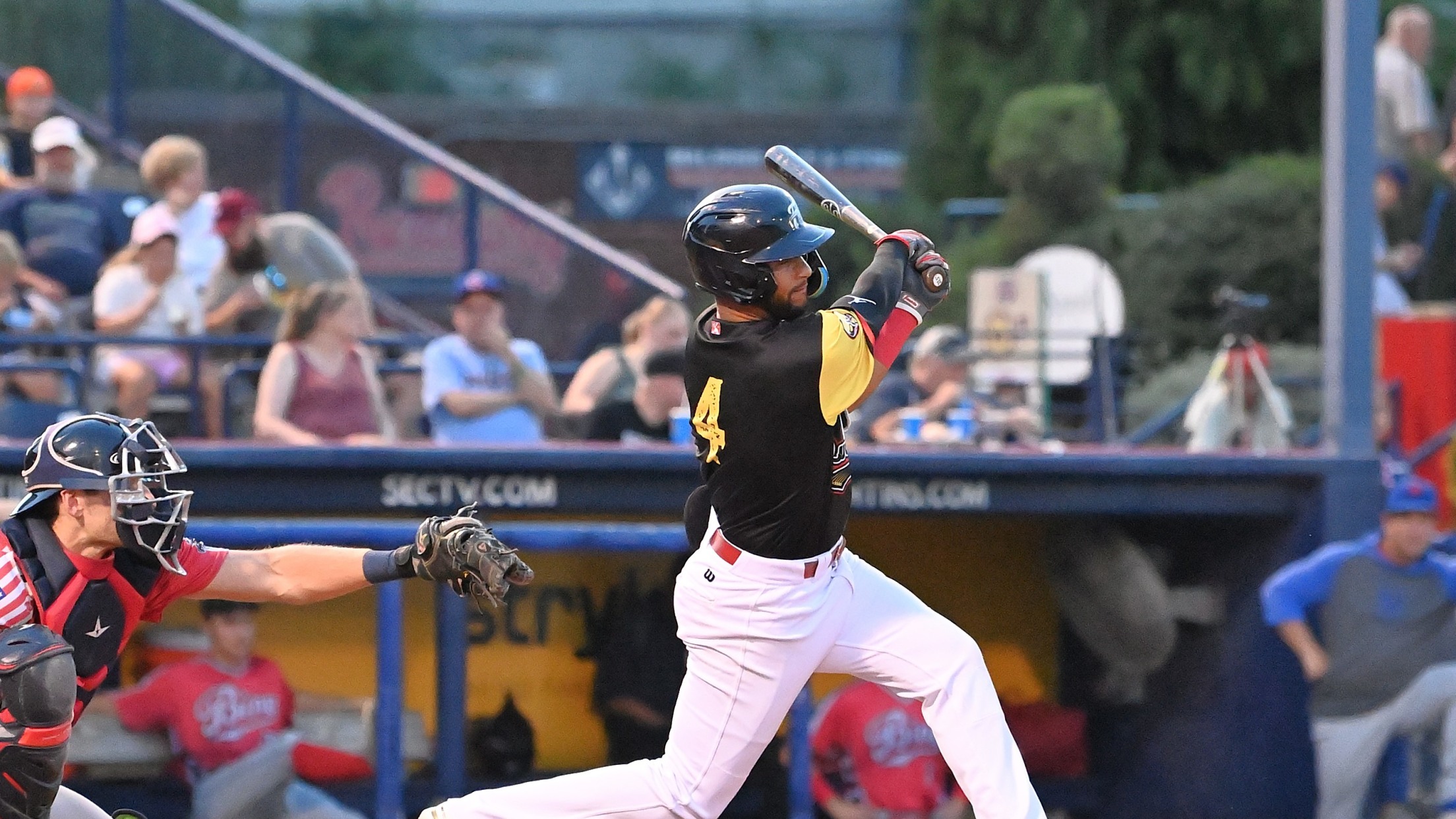 BOX SCORE | REA 4, ALT 9 The Reading Fightin Phils dropped to the Altoona Curve 9-4 on Tuesday to start the series. The two teams went back and forth in the first few frames, but the Curve posted a five-run seventh to take the victory. Both teams had nine
The Reading Fightin Phils dropped to the Altoona Curve 9-4 on Tuesday to start the series. The two teams went back and forth in the first few frames, but the Curve posted a five-run seventh to take the victory. Both teams had nine hits.
Altoona got the first run of the game in the first inning as Endy Rodriguez doubled home a run.
The Fightins tied it up in the third as Aldrem Corredor's RBI single brought in Wendell Rijo, who was hit by a pitch.
Altoona took the lead again in the fourth with Connor Scott's double.
Reading put two up in the sixth to get up 3-2. Corredor singled to reach and moved to third on Ethan Wilson's double. A sac fly from Kevin Vicuna drove in Corredor at third. A wild pitch allowed Wilson to cross.
Immediately, the Curve got ahead again in the bottom half. A two-run homer from Henry Davis gave them a 4-3 lead.
The R-Phils were there again in the top of the seventh. Jonathan Guzman singled and Rijo's double moved him into scoring position. Another sacrifice fly, this time from Carlos De La Cruz tied up the ballgame again at four apiece.
After stretch time, Altoona took the lead and this time never relinquished it. On four hits, two free passes, and a Fightins error, the home team batted through the order and put up a five-spot.
Ethan Lindow threw six innings of five hit four run ball. He walked three and struck out two.
Tyler McKay (L, 2-4) pitched one frame allowing five runs, four earned, on four hits.
Andrew Schultz walked two batters in the eighth but struck out two to keep Altoona off the board.