Reading Drops to Somerset Despite Lindow's Quality Start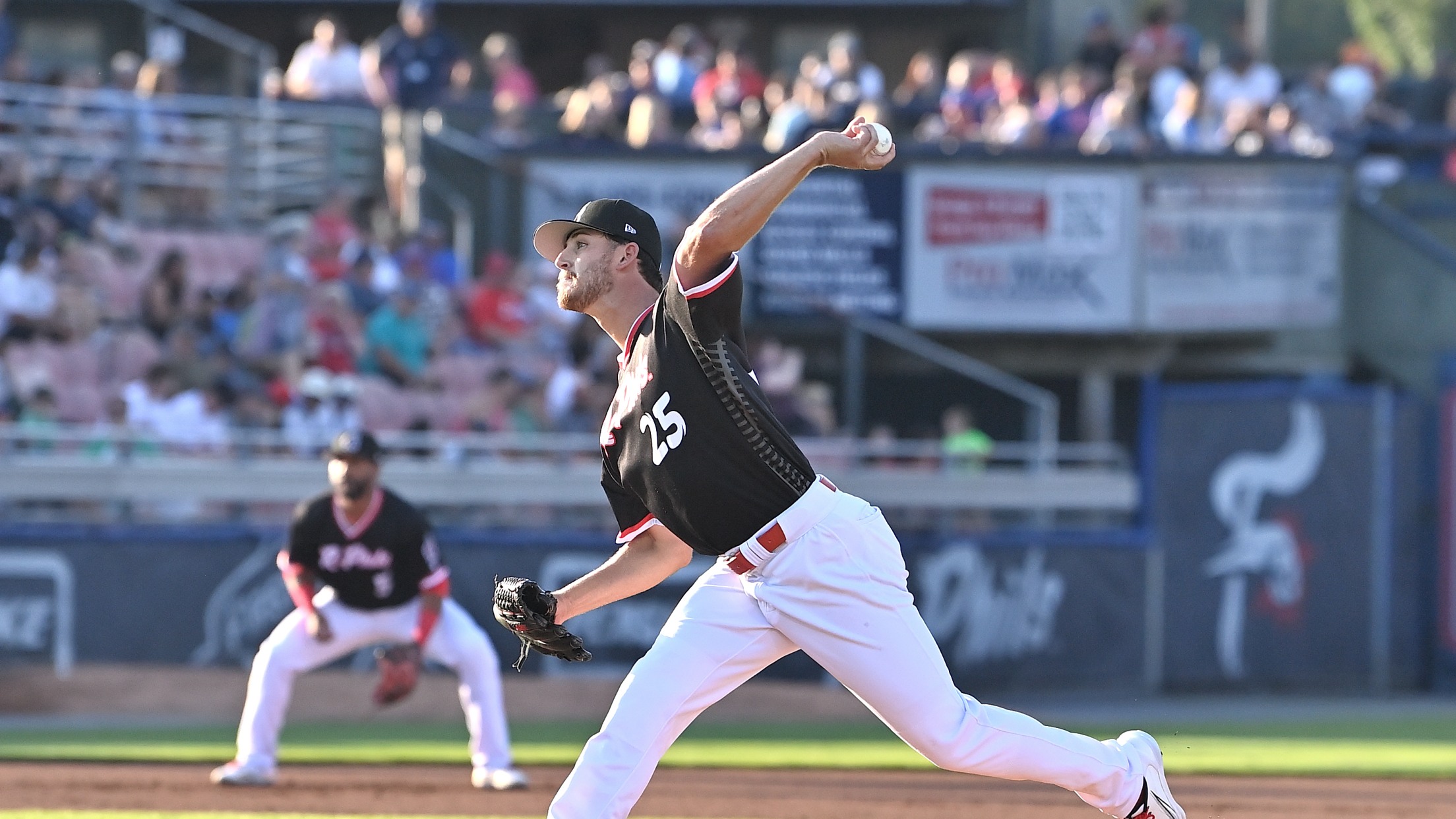 BOX SCORE | SOM 6, REA 2 The Reading Fightin Phils jumped out to a 3-1 lead midway through Thursday's contest. They couldn't overcome a late rally by the Somerset Patriots (Yankees) as the R-Phils fell 6-2. Johan Rojas roped the first pitch of his Double-A debut into center field
BOX SCORE | SOM 6, REA 2
The Reading Fightin Phils jumped out to a 3-1 lead midway through Thursday's contest. They couldn't overcome a late rally by the Somerset Patriots (Yankees) as the R-Phils fell 6-2.
Johan Rojas roped the first pitch of his Double-A debut into center field for a single. He reached safely in two of his three plate appearances and stole two bases. Aldrem Corredor and Wendell Rijo each tallied a hit and a run scored.
Corredor and Rijo led off the bottom of the second inning with a single and double, respectively. With runners on second and third base, Jack Conley plated Corredor with an RBI groundout. Rijo scored on a wild pitch and the R-Phils led 2-0 after two frames.
Chad Bell cut the lead in half with a solo homer in the top of the fifth inning.
Somerset tied the game in the top of the eighth inning. Anthony Volpe led off with a double and scored on Jeisson Rosario's RBI single.
The Patriots scored four runs in the top of the ninth inning to take the lead. Two singles and a walk with one out loaded the bases. Volpe batted in two runs with a single. A walk and wild pitch pushed two more runs across the plate.
Ethan Lindow drew the start on the mound for the Fightins. Through six innings, he gave up one run on four hits and struck out five.
McKinley Moore pitched a clean seventh inning. He allowed one base runner to reach on a walk but kept the Patriots off the score board.
Tyler McKay came on for the eighth inning. He gave up one run on three hits and struck out one.
Brian Marconi got the first two outs of the ninth inning. He gave up two runs on three hits before leaving the game.
Bubby Rossman got the final out of the frame. He allowed two unearned runs to cross the plate.
The Fightins will play at FirstEnergy Stadium next on July 1 at 7:00 PM.
Come celebrate the beginning of a great summer with us! Visit rphils.com/tickets, the Weidenhammer Ticket Office, or call 610-370-BALL to secure your tickets to a game!
The 2022 season is presented by Pepsi.
America's Classic Ballpark is proud to be a part of Pennsylvania's Americana Region and was voted the #1 stadium in all of Double-A by MiLB's Ben Hill. Follow the R-Phils at rphils.com, on Twitter and TikTok at @ReadingFightins, on Instagram @fightins, and like them on Facebook via www.facebook.com/fightins for all information.