Reading Outhit By Somerset in Loss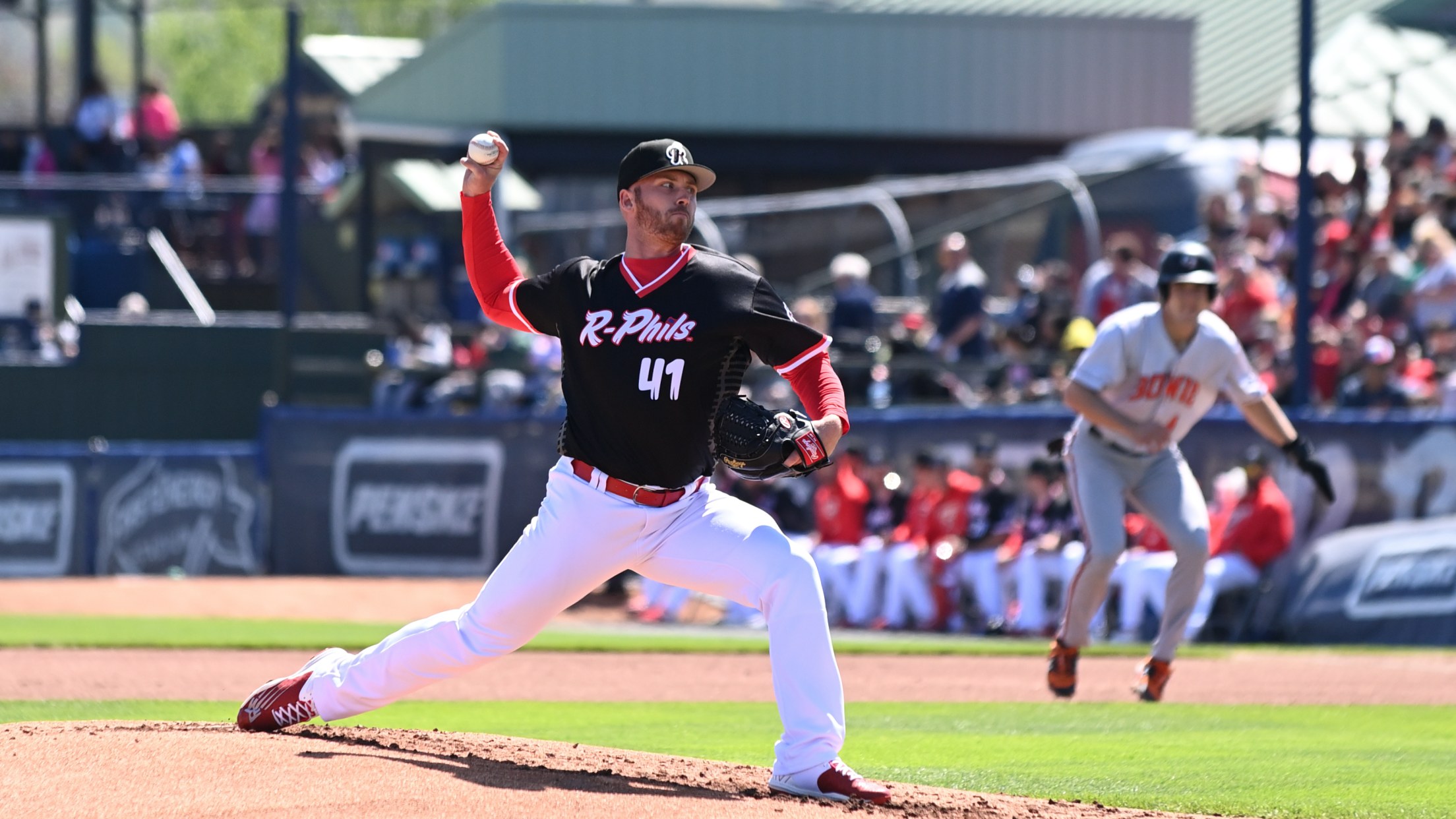 BOX SCORE | REA 1, SOM 10 The Reading Fightin Phils fell, 10-1, to the Somerset Patriots on a hot Saturday. The team scored the first run of the game, but could not put up any more runs throughout the contest. Chris Sharpe had a base hit to start off
BOX SCORE | REA 1, SOM 10
The Reading Fightin Phils fell, 10-1, to the Somerset Patriots on a hot Saturday. The team scored the first run of the game, but could not put up any more runs throughout the contest.
Chris Sharpe had a base hit to start off the first inning. He came home off the bat of Aldrem Corredor.
However, in the bottom half, Josh Breaux homered to tie it up. Somerset tacked on two more runs in the third. They led 3-1.
The Patriots added four more in the bottom of the 7th, with home runs from Chad Bell and Elijah Dunham.
Somerset did not stop there. In the bottom of the 8th, they plated another three runs on three hits to take charge. The final score was 10-1.
Noah Skirrow pitched a quality start, throwing six innings of work, allowing just five hits and three earned runs. He struck out five. Matt Seelinger could only get two outs in the 7th, giving up two home runs. Tyler Carr came in and got the final out of the frame. He threw the 8th, letting up three runs on three hits.