Skirrow Spins Gem in Come-From-Behind Win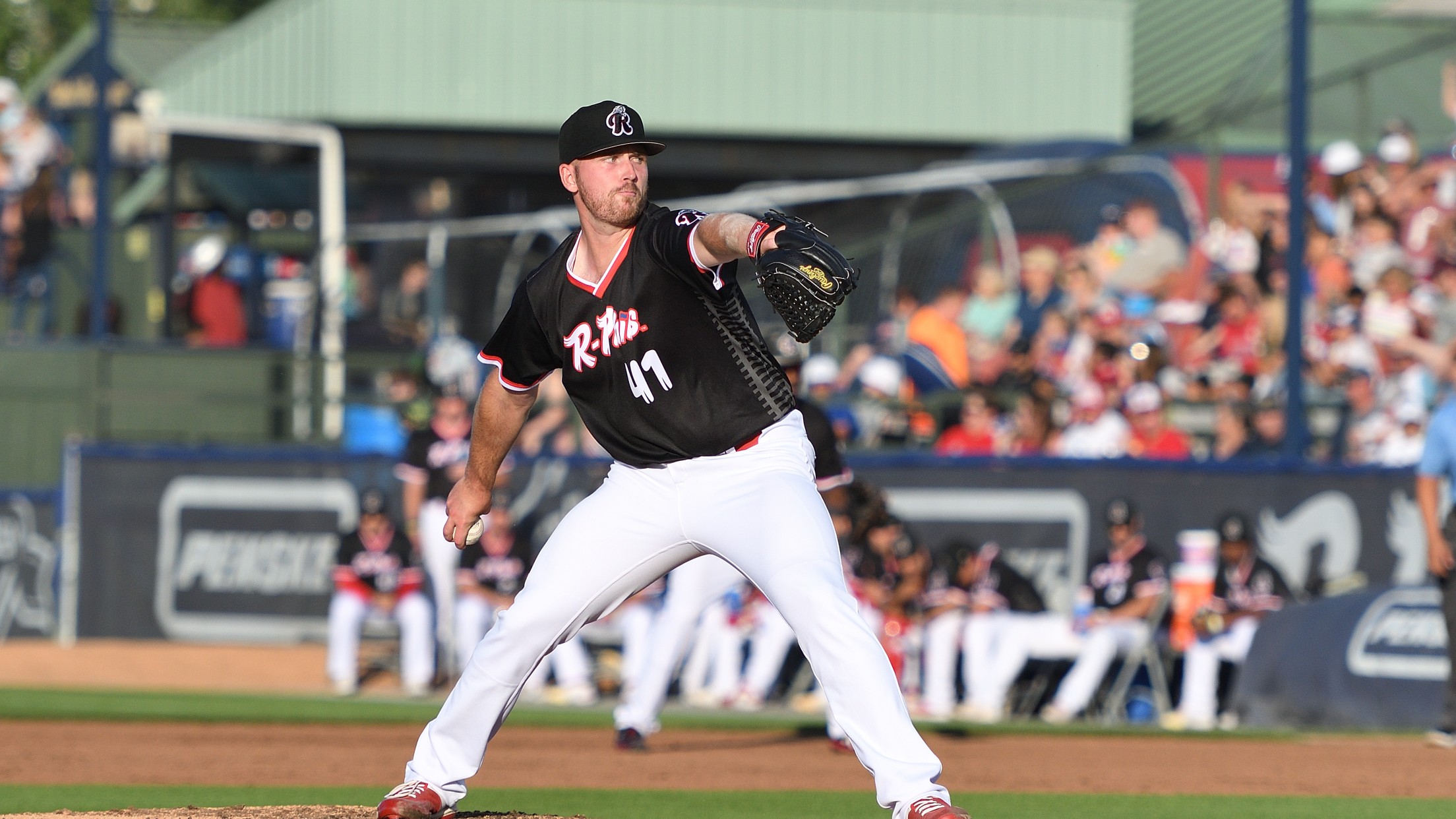 BOX SCORE | REA 3, SOM 2 Noah Skirrow hurled a gem and the Reading Fightin Phils notched a 3-2 come-from-behind win over the Somerset Patriots (Yankees) on Tuesday. Wendell Rijo and Vito Friscia each tallied two hits. Friscia and Jonathan Guzman each batted in a run as the bottom
Noah Skirrow hurled a gem and the Reading Fightin Phils notched a 3-2 come-from-behind win over the Somerset Patriots (Yankees) on Tuesday.
Wendell Rijo and Vito Friscia each tallied two hits. Friscia and Jonathan Guzman each batted in a run as the bottom half of the batting order propelled the Fightins to victory.
Somerset took an early 1-0 lead on Anthony Volpe's RBI double in the third inning.
The Fightins took the lead back in the bottom of the fifth inning. Ali Castillo led off with a double. He scored to tie the game when the Patriots' pitcher made an error throwing to first base on Rijo's bunt single. Rijo advanced to third base on the error. Guzman followed with an RBI single and scored on Friscia's RBI double.
The Patriots forced four walks in the eighth inning to plate their second run. Braden Zarbnisky took the mound and induced an inning-ending double play.
Skirrow started on the mound and pitched seven strong innings, the most by an R-Phils starter in 2022. He earned the win and gave up one run on five hits while striking out three.
Francisco Morales started the eighth inning. He got the first out of the frame but issued four walks and struck out one.
Braden Zarbnisky got the final two outs of the eighth inning. He used just two pitches to get an inning-ending double play.
Brian Marconi picked up his tenth save of the season. He finished the game by striking out the final two batters.
The Fightins will play at FirstEnergy Stadium next on June 29 at 7:00 PM.
Come celebrate the beginning of a great summer with us! Visit rphils.com/tickets, the Weidenhammer Ticket Office, or call 610-370-BALL to secure your tickets to a game!
The 2022 season is presented by Pepsi.
America's Classic Ballpark is proud to be a part of Pennsylvania's Americana Region and was voted the #1 stadium in all of Double-A by MiLB's Ben Hill. Follow the R-Phils at rphils.com, on Twitter and TikTok at @ReadingFightins, on Instagram @fightins, and like them on Facebook via www.facebook.com/fightins for all information.