Wings Drop Season Opener In Extras 8-7 | Powered by Caktus AI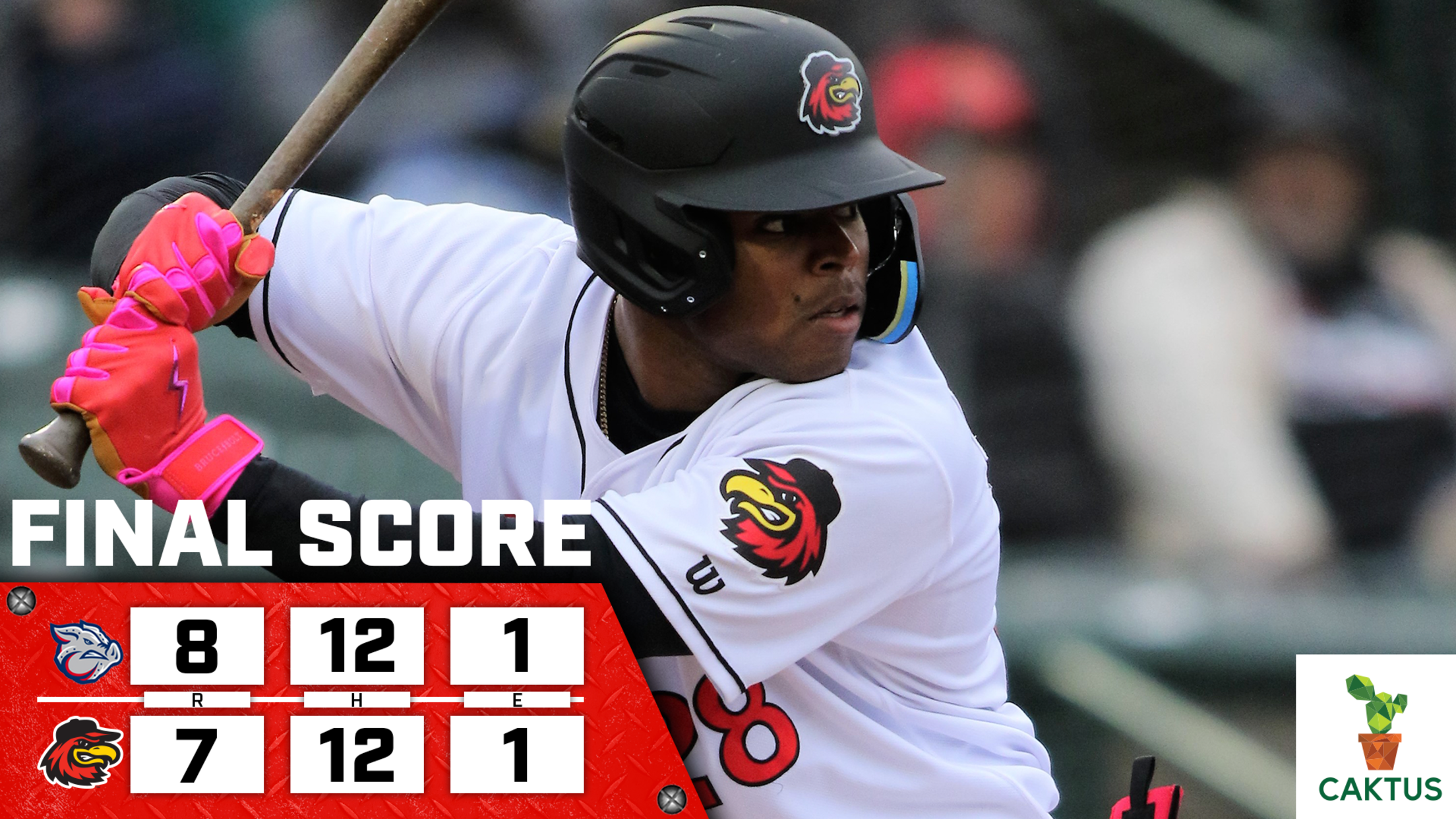 (Joe Territo)
The Rochester Red Wings fell to the Lehigh Valley IronPigs by a score of 8-7 on Opening Day, dropping a closely contested game that went into extra innings. RHP Joan Adon was given the honors of being the Opening Day starter for Rochester, making him just the second Dominican-born pitcher
The Rochester Red Wings fell to the Lehigh Valley IronPigs by a score of 8-7 on Opening Day, dropping a closely contested game that went into extra innings. RHP Joan Adon was given the honors of being the Opening Day starter for Rochester, making him just the second Dominican-born pitcher to get the Opening Day nod in franchise history (last: Nerio Rodriguez in 1998).
The Red Wings kicked off the Opening Day celebration with a three-run second inning at Innovative Field, highlighted by RBI hits from RF Stone Garrett, 1B Travis Blankenhorn, and RF Yadiel Hernandez. The IronPigs responded with their own three-run inning in the fifth with a three-run home run by CF Scott Kingery.
The game remained tied at 3-3 until the seventh inning when the IronPigs scored two runs to take the lead. The Red Wings answered back with a three-run seventh inning to take a 6-5 lead. The IronPigs tied the game in the top of the ninth inning on a solo home run by Aramis Garcia, sending the game into extra innings.
In the top of the tenth inning, the IronPigs took the lead again with a two-run home run by DH Vimael Machin. The Red Wings fought back with a run in the bottom of the tenth, but fell just short, as the IronPigs held on for the 8-7 win.
Despite the loss, the Red Wings had a strong offensive performance, recording 12 hits in the game. RF Stone Garrett and CF Cody Wilson led the Wings offense recording three hits apiece. RHP Joan Adon logged four scoreless innings before running into trouble in the fifth inning. RHP Jesus Liranzo would subsequently take the loss for the Red Wings, while McKinley Moore earned the win for the IronPigs.
The Wings have now dropped six consecutive home openers, dating back to 2017.
The Red Wings will look to bounce back tomorrow in the second game of the series against the IronPigs sending Triple-A newcomer, RHP Jake Irvin, to the mound to face off against Lehigh Valley's RHP T.J. Zeuch. Zeuch, as a member of the Buffalo Bisons, no-hit the Red Wings on August 19, 2019 at then-Frontier Field.
Right-fielder Stone Garrett has been named The Diamond Pro Player of the Game thanks to his strong day at the plate.