HOMESTAND HIGHLIGHTS: March 31 - April 2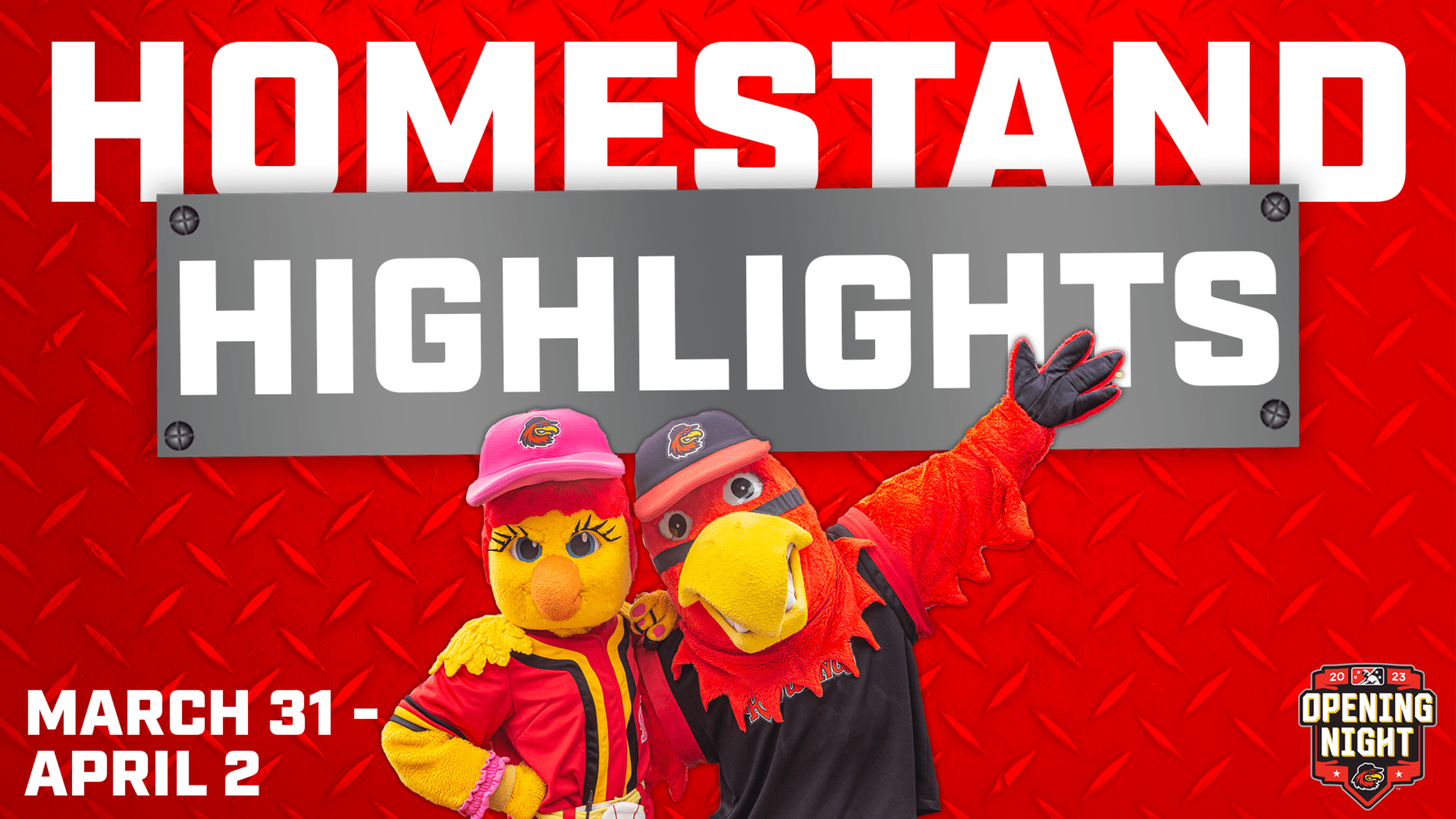 The Red Wings take on the Lehigh-Valley IronPigs (Philadelphia Phillies) for the first games of the 2023 season! Tickets for all Red Wings home games are available around-the-clock at RedWingsBaseball.com, over the phone at (585) 423-9464 or in-person at the Red Wings Ticket Office from 10 am - 4 pm
The Red Wings take on the Lehigh-Valley IronPigs (Philadelphia Phillies) for the first games of the 2023 season!
Tickets for all Red Wings home games are available around-the-clock at RedWingsBaseball.com, over the phone at (585) 423-9464 or in-person at the Red Wings Ticket Office from 10 am - 4 pm Monday-Friday.
OPENING NIGHT FRIDAY MARCH 31 vs. LEHIGH VALLEY IRONPIGS (GATES 2:30 PM, FIRST PITCH 4:05 PM)
50-DEGREE GUARANTEE: We guarantee it will be 50 degrees on Opening Day. If it does not hit 50 degrees anytime during the game everyone's ticket will be good for another game in April or May.
TOBOGGAN HAT GIVEAWAY: The first 1,000 fans will receive a Toboggan Hat courtesy of Kinecta Federal Credit Union.
MILO THE BAT DOG: Come watch The Goodest Boy fetch bats for charity. Proceeds to benefit Honor Flight of Rochester and Veterans Outreach Center courtesy of Flower City Group
2023 MAGNET SCHEDULE GIVEAWAY: The first 2,500 fans will receive a 2023 Magnet Schedule presented by I-Evolve Technology Services
DIAMOND PRO AUTOGRAPH BOOTH: A 20-minute autograph session with a current member of the team that will start 45 minutes before the first pitch presented by Diamond Pro
SATURDAY APRIL 1 vs. LEHIGH VALLEY IRONPIGS (GATES 12:00 PM, FIRST PITCH 1:05 PM)
2023 MAGNET SCHEDULE GIVEAWAY: The first 2,500 fans will receive a 2023 Magnet Schedule presented by I-Evolve Technology Services
DIAMOND PRO AUTOGRAPH BOOTH: A 20-minute autograph session with a current member of the team that will start 45 minutes before the first pitch presented by Diamond Pro
SUNDAY APRIL 2 vs. LEHIGH VALLEY IRONPIGS (GATES 12:00 PM, FIRST PITCH 1:05 PM)
KIDS RUN THE BASES: Run the bases post-game with your favorite mascots, Spikes and Mittsy, presented by Wegmans
DIAMOND PRO AUTOGRAPH BOOTH: A 20-minute autograph session with a current member of the team that will start 45 minutes before the first pitch presented by Diamond Pro