Braves Fall To Drive In Extras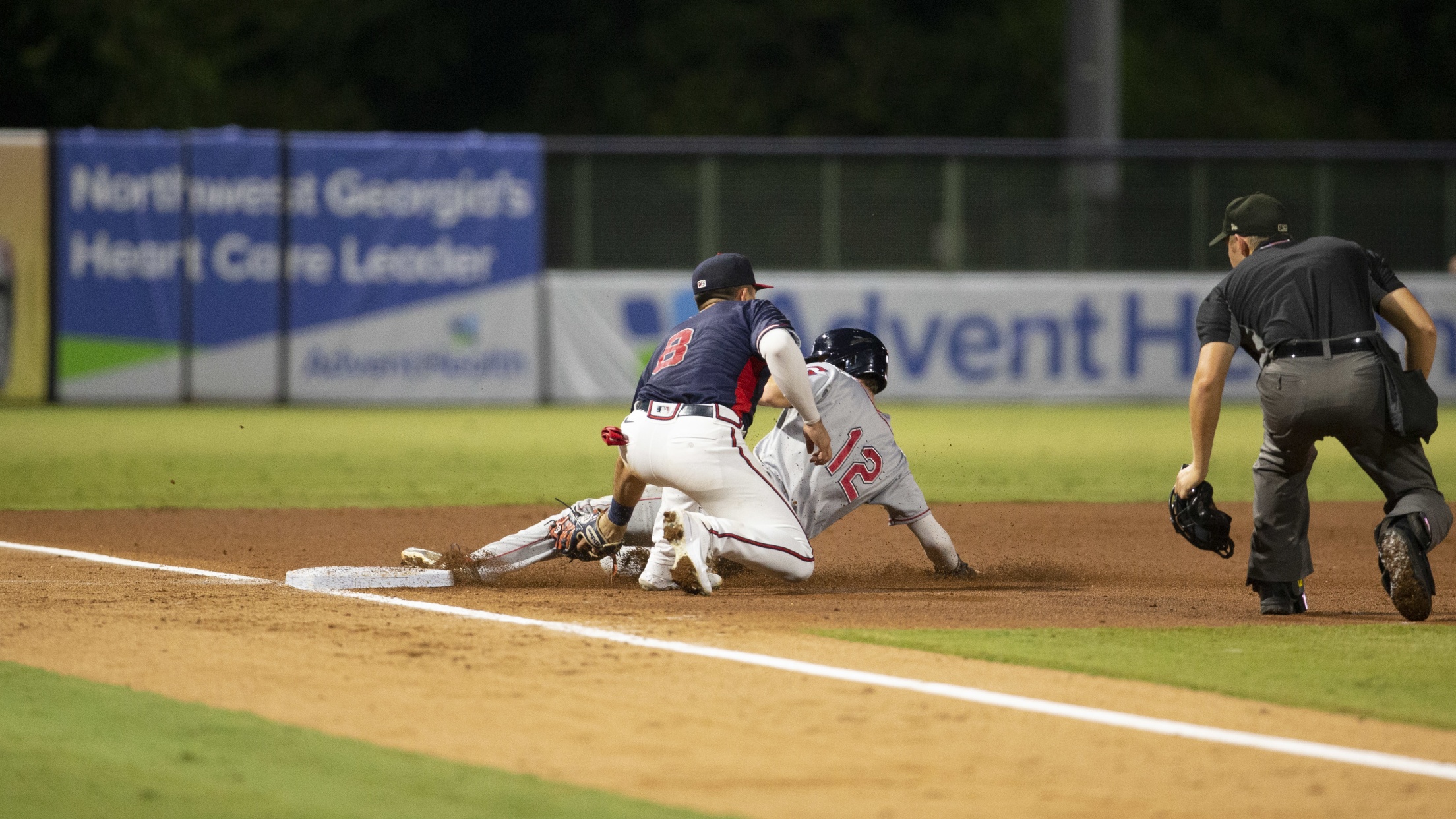 ROME, GA - Royber Salinas, the Atlanta Braves' No. 21 overall prospect, took to the mound in game two between the Braves and Drive on Wednesday night as Rome looked to take a two game lead in the series. Salinas had struggled in recent outings, but looked to rebound against
ROME, GA - Royber Salinas, the Atlanta Braves' No. 21 overall prospect, took to the mound in game two between the Braves and Drive on Wednesday night as Rome looked to take a two game lead in the series.
Salinas had struggled in recent outings, but looked to rebound against a Greenville Drive team that has hit well as of late. Salinas would strike out the first batter he saw before issuing a walk to Max Ferguson. Salinas would eliminate the early baserunner with a double play ball that retired the side in the game's opening frame.
Salinas would get early run support from a Brandon Parker single that scored Rome catcher Tyler Tolve, but Greenville would draw even with a Matthew Lugo single that scored Max Ferguson.
Salinas would finish his night with a solid outing, going five full innings and giving up one run on three hits while striking out nine. Wednesday's outing from Salinas would mark the second straight night that a Rome Braves starter recorded over eight strikeouts.
The Drive and Braves would go scoreless for the next six frames until Greenville opened up the top half of the tenth with two runs thanks to an error from Rome's Trey Riley and a single from Matthew Lugo.
The three run to one loss is just Rome's fiftieth of the season and their twentieth of the second half. The Bowling Green Hot Rods dropped a double header earlier on Wednesday, so Rome still enjoys a three game lead in first place.
The Braves and Drive will pick back up on Thursday afternoon as Ian Mejia makes his home debut for the Rome Braves. The New Mexico State product was called from Augusta just before Rome's series with Bowling Green.