Dash Stave Off Sweep, Take Sunday's Game Six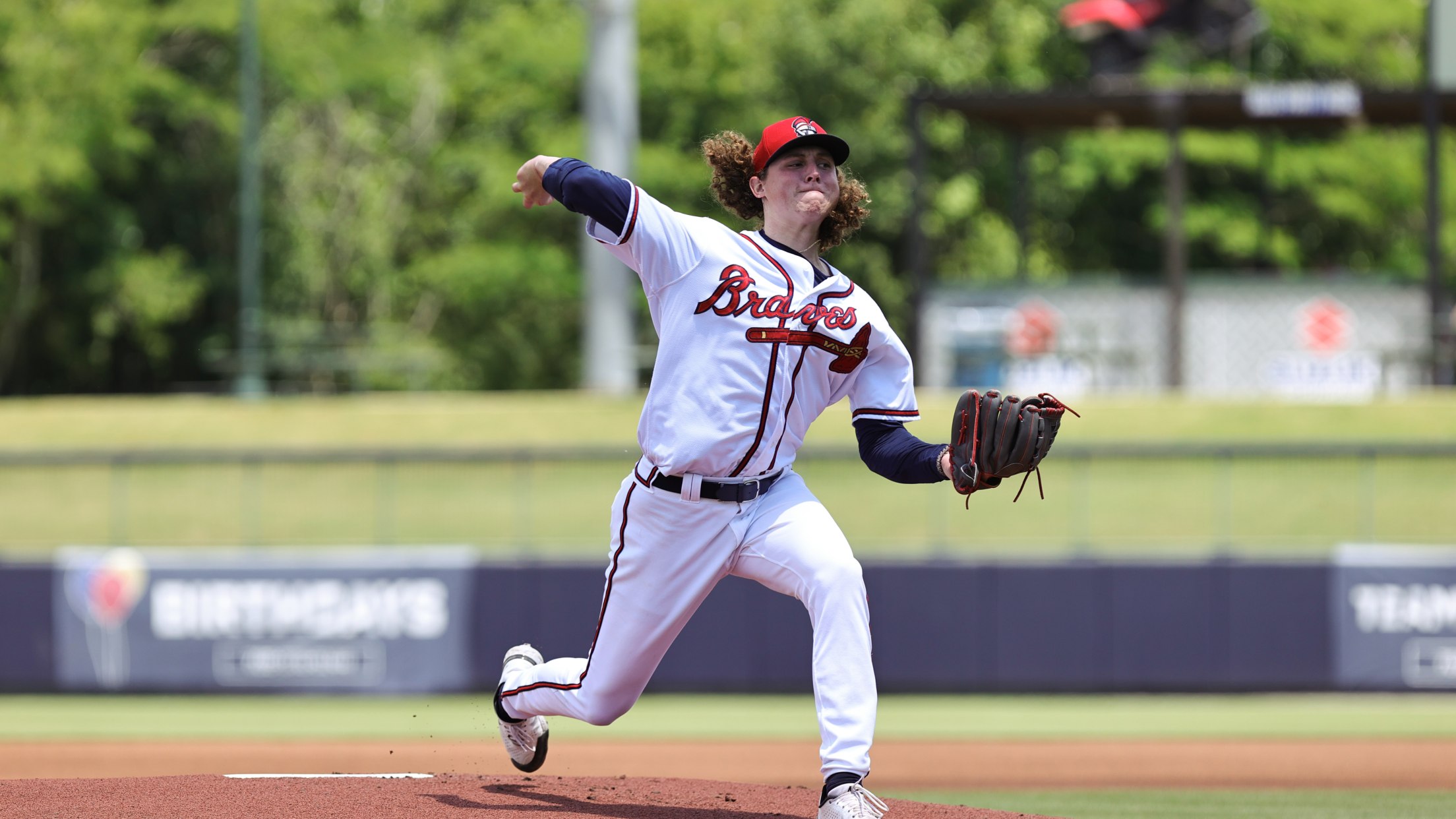 Andrew Hoffmann fires a strike during a loss to Winston-Salem on May 15th (Mills Fitzner)
ROME, GA – The Rome Braves and Winston-Salem Dash would line it up at AdventHealth Stadium for the final time in 2022 on Sunday with the Braves looking to make it a clean sweep of the Chicago White Sox affiliate. Andrew Hoffmann would get the ball in the Sunday finale
ROME, GA – The Rome Braves and Winston-Salem Dash would line it up at AdventHealth Stadium for the final time in 2022 on Sunday with the Braves looking to make it a clean sweep of the Chicago White Sox affiliate. Andrew Hoffmann would get the ball in the Sunday finale looking to continue his impressive work over the Dash. Hoffmann opened the series for the Braves on Tuesday when he went five innings with eight strikeouts.
Rome would open up the scoring in the bottom of the second when Willie Carter would drive in the Braves' lone run on a sacrifice that scored Justyn-Henry Malloy. The one run would be enough for the Braves for the next three innings. Andrew Hoffmann would work a scoreless outing for the first time all season. His five innings, three hits, no runs, and three punch outs would keep the Braves ahead of the Dash until the sixth inning.
Lisandro Santos entered the day's contest without giving up a run in the 2022 campaign. With a one run lead, Santos would walk the bases loaded and subsequently give up the lead on a two-run single in the top half of the sixth inning. Winston-Salem would keep pouring it on throughout the later innings. Seventh inning homers from Oscar Colas and Luis Mieses would swell the Dash's lead to three runs as the score would sit at four runs to one in favor of Winston-Salem.
The Dash would tack on one more run for good measure in the top of the ninth with a Luis Mieses double that scored Oscar Colas. The Braves would go quietly into the night, as the Dash retired the side in the bottom of the ninth to secure their first win of the series and stave off a sweep by a final score of five runs to one.
Rome will hit the road for the next two weeks as they head north to take on the best team in the SAL for a six game series with the Aberdeen Iron Birds, and then a trip to Hudson Valley to take on the Renegades.