Grasshoppers Storm Back To Snap Braves Streak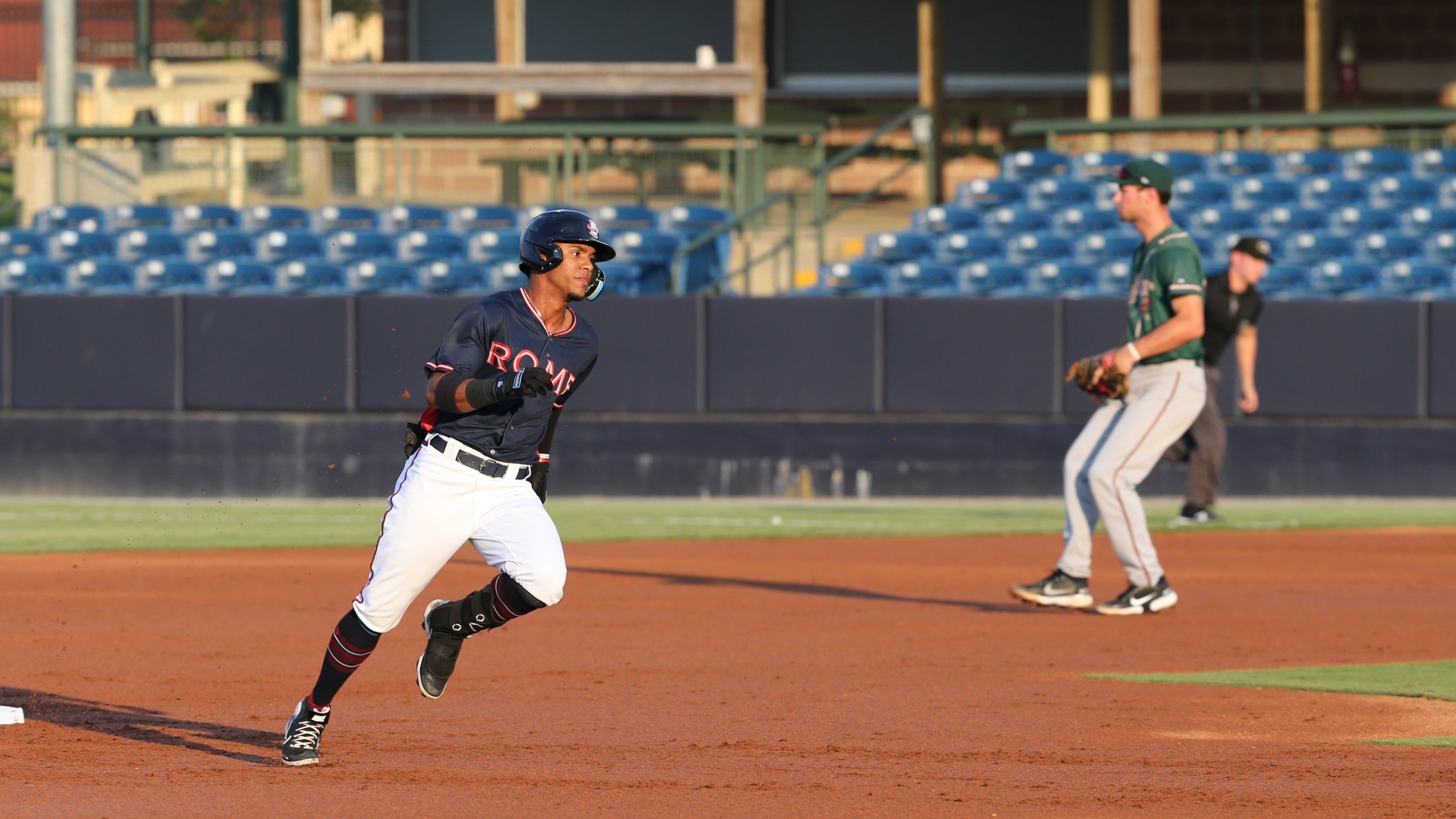 ROME, GA - Rome sent Atlanta's No. 21 overall prospect Royber Salinas to the mound on Thursday night in hopes of going up three games to none in the series against the Greensboro Grasshoppers. Salinas would get to work and turn in a quality performance, hurling five innings of shut
ROME, GA - Rome sent Atlanta's No. 21 overall prospect Royber Salinas to the mound on Thursday night in hopes of going up three games to none in the series against the Greensboro Grasshoppers.
Salinas would get to work and turn in a quality performance, hurling five innings of shut out ball allowing only two hits and punching out five. Salinas would get run support in the home half of the fourth as Willie Carter would hit a sacrifice fly to score Geraldo Quintero. The lone run in the fourth would be the only offensive action from Rome on Thursday.
The Rome bullpen would continue an impressive stretch of dominance for the sixth, seventh, and eighth innings of Thursday's contest as Isrrael De La Cruz, Malcolm Van Buren, and Ben Dum would combine for three scoreless and hitless innings.
Greensboro would storm back in the top of the ninth, as Dariel Lopez, Yoyner Fajardo, and Jase Bowen all drove in runs in the top half of the game's final frame.
Rome would not be able to mount the comeback for a third straight night, and Alec Barger would be tagged with his first lost and first blown save of the season.
The bright spot of the night would be the Atlanta Braves' No. 22 overall prospect Brandol Mezquita's High-A debut. The right fielder would go two for three with a triple.
Greensboro's three run to one win would be their forty-seventh of the season, and their twentieth of the second half. Rome now falls to sixty-seven and forty-three overall, and thirty-one and fourteen in the second half.
The Braves and Grasshoppers will pick back up on Friday night with J.J. Niekro on the mound for the Braves.