Rome Falls To Drive on Bark In The Park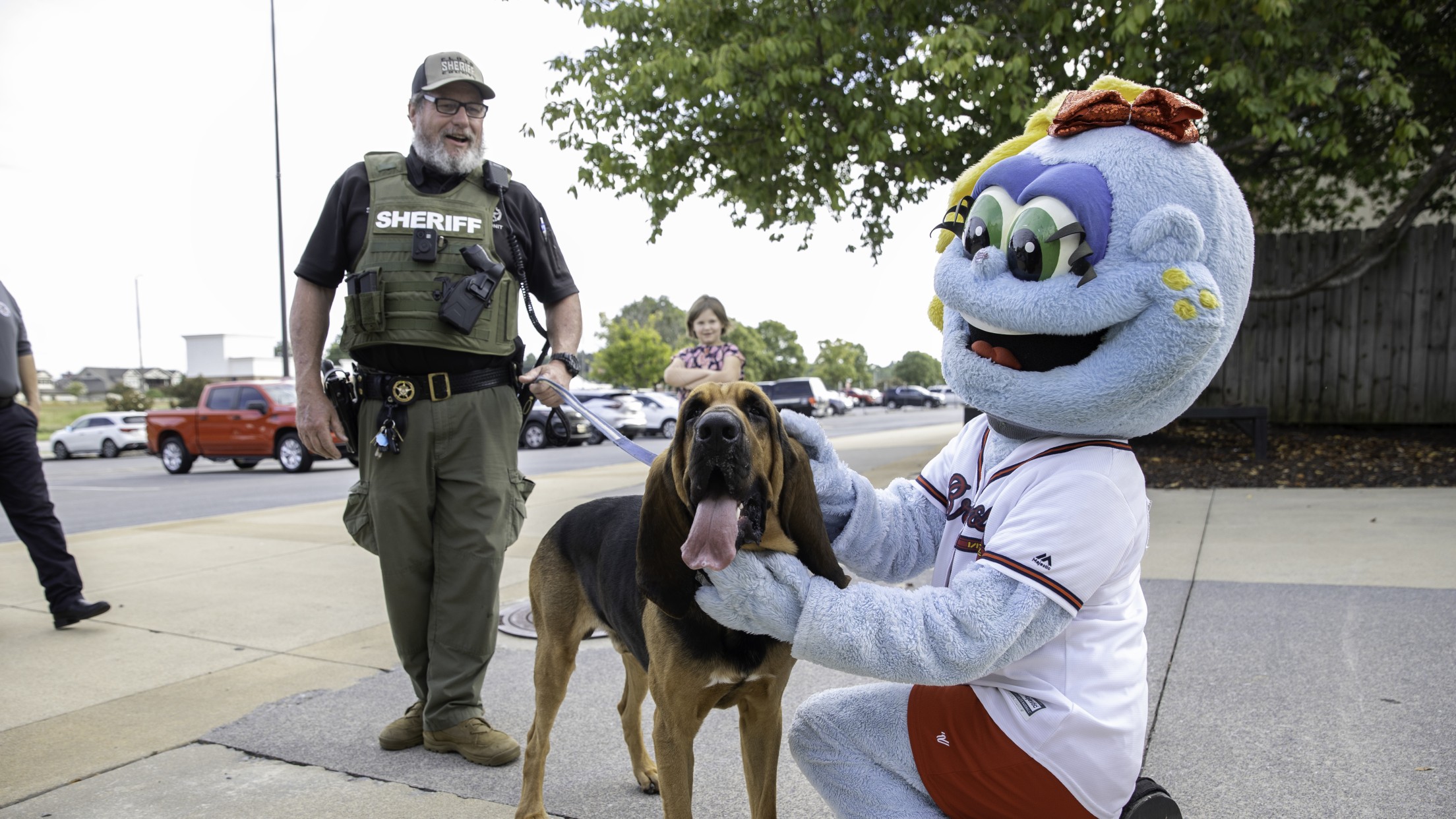 ROME, GA - JJ Niekro and the Braves met the Greenville Drive on Friday night for the final Friday night contest of the season, and the final Bark In The Park of 2022. Niekro would make his eighth start as a Rome Braves on Friday, going four full innings and
ROME, GA - JJ Niekro and the Braves met the Greenville Drive on Friday night for the final Friday night contest of the season, and the final Bark In The Park of 2022.
Niekro would make his eighth start as a Rome Braves on Friday, going four full innings and giving up two runs on five hits while striking out six Greenville Drive batters.
JJ would surrender his runs on singles from Marcelo Mayer and Joe Davis in the third. Mayer would tie the game in, and Davis would give the Drive the lead by a final score of two runs to one.
In the bottom of the fourth Cal Conley would knot the score up at two runs each with a leadoff double and then a steal of third, and would score on a throwing error from Alex Erro.
A Beau Philip solo homer would give the Braves the lead, and a Bryson Horne double off the left field wall would give Rome a four to two run lead all in the fourth inning.
Greenville's Nathan Hickey would have himself a night, going four for five with two home runs. Hickey's efforts would ultimately give Greenville their forty-eighth win of the season and their twenty-second of the second half. The eight to five loss would be Rome's fifty-third of the season, and their twetny-second of the second half.
The Braves and Drive will pick back up on Saturday night with a 6:00 PM first pitch, as Dylan Spain gets the starting nod for the Braves.