The River Cats are currently hiring and we want you to join our team!
---
Benefits of working for the River Cats and Sutter Health Park
70+ River Cats home games
40+ additional events
Free Vouchers to River Cats home games
Food Service Discount at Ballpark
On Deck Shop Discount
2023 Job Fair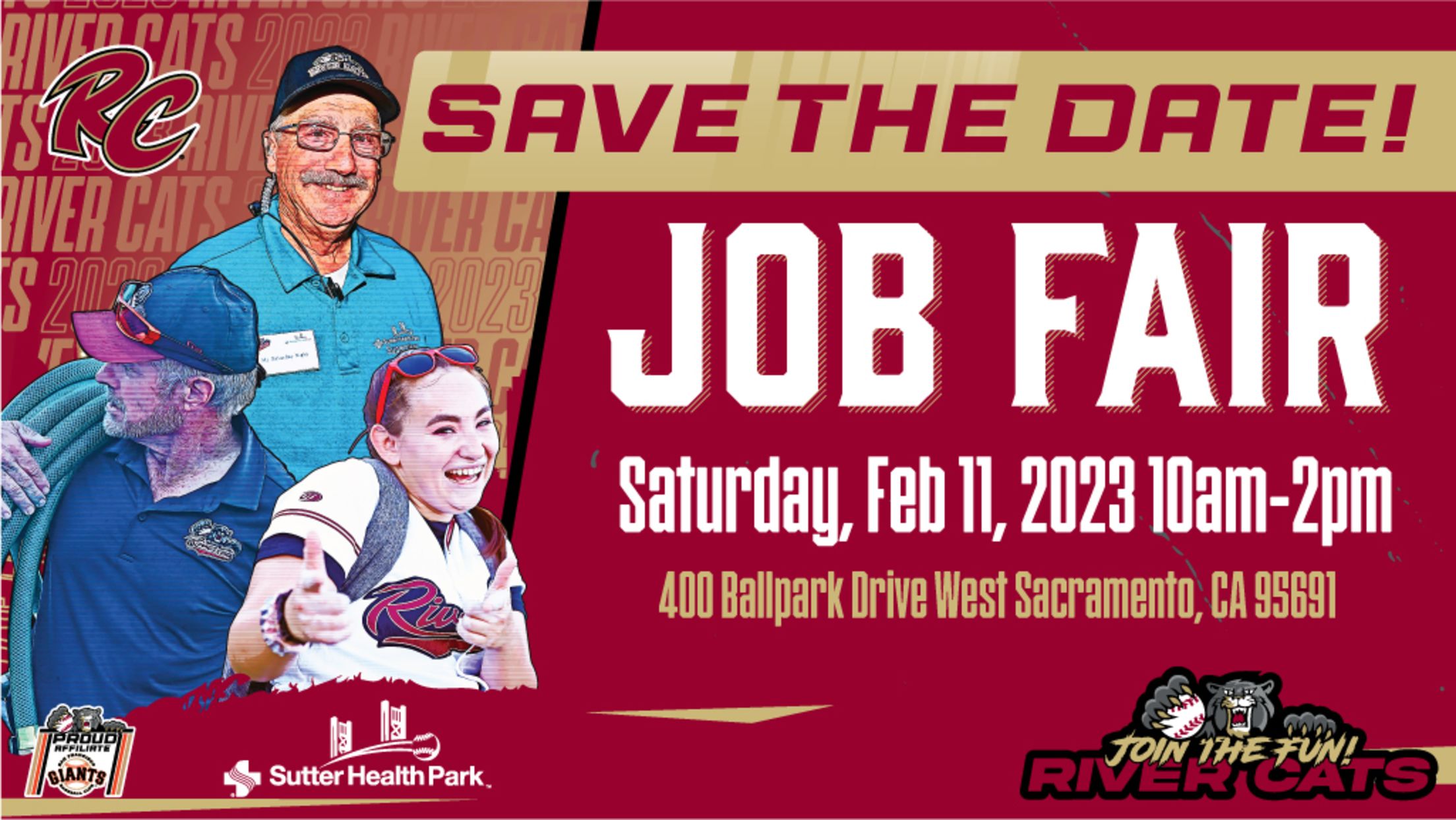 Upcoming Job Fair
Where: Sutter Health Park - 400 Ballpark Drive; West Sacramento, CA 95831
When: Saturday, February 11
Time: 10:00am – 2:00pm
Who: Anyone 18+ or at least 21 years old if the position serves alcohol.
Positions we will be interviewing for: concessions attendant, parking, security, EMT, dishwasher, cook, warehouse clerk, clubhouse & dugout attendants, merchandise associate, groundskeepers, and promotions team (Cat Crew),
All applicants are encouraged to apply online ahead of the job fair. Then join us on Saturday, February 11 between 10am and 2pm at Sutter Health Park to be interviewed. View available openings HERE or click below to View Current Openings. Job offers for select positions may be extended on the spot.
Questions? Contact [email protected].
Ready to Join Our Team?
Positions being interviewed at the Job Fair:
Cat Crew
Merchandise Associate
Prep Cook
This link leads to the machine readable files that are made available in response to the federal Transparency in Coverage Rule and includes negotiated service rates and out-of-network allowed amounts between health plans and healthcare providers. The machine-readable files are formatted to allow researchers, regulators and application developers to more easily access and analyze data.