5 River Cats still fighting for the World Series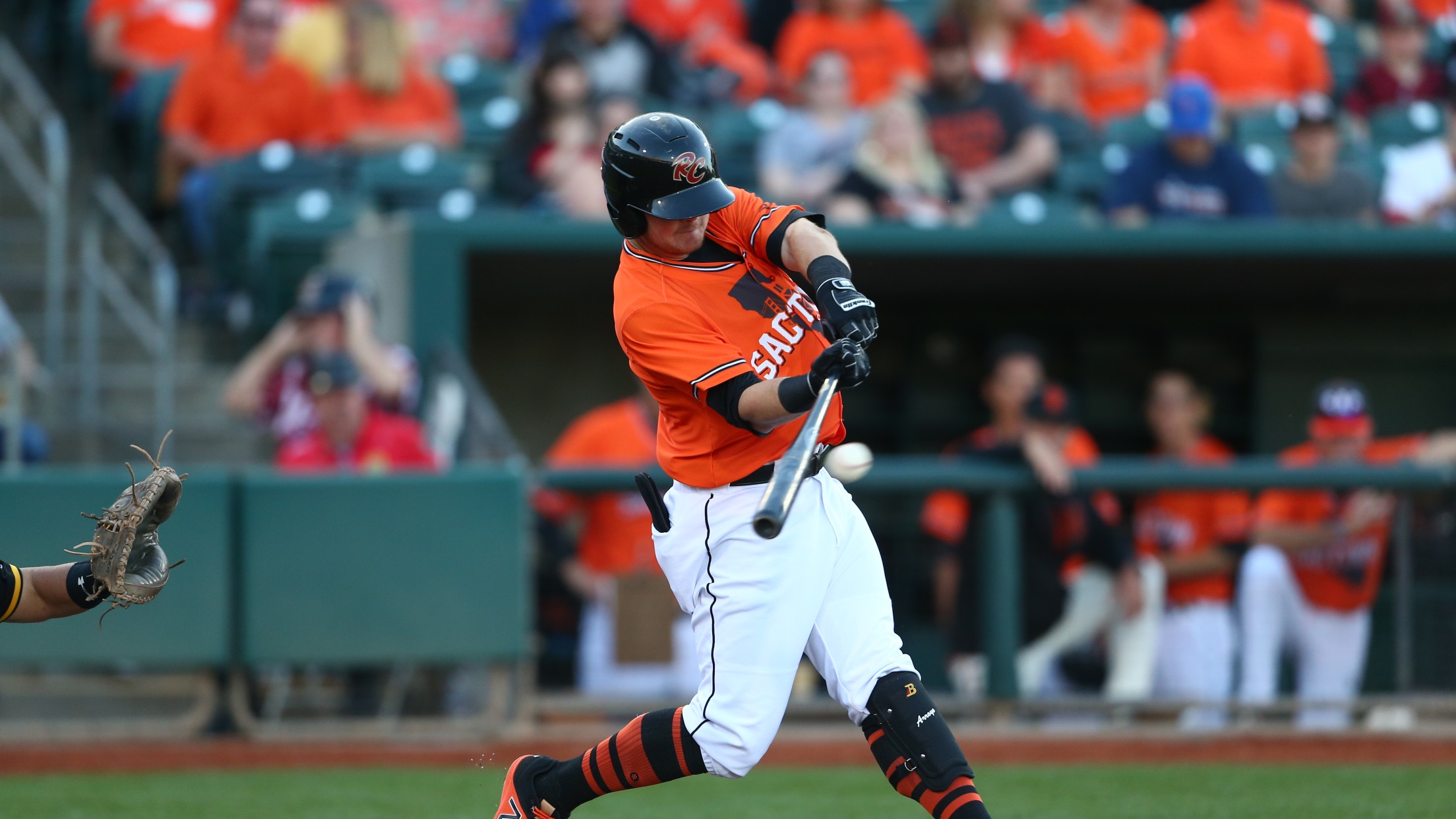 Current Boston Red Sox infielder Christian Arroyo at the point of contact while with the Sacramento River Cats in 2017. (Ralph Thompson Photo)
The Sacramento River Cats took over the 2021 MLB Postseason, starting with 38 former River Cats (including Alternate Site) in contention for the World Series. With just four teams remaining, the River Cats' alumni count is down to eight, five being on their respective LCS rosters. The Boston Red Sox
The Sacramento River Cats took over the 2021 MLB Postseason, starting with 38 former River Cats (including Alternate Site) in contention for the World Series.
With just four teams remaining, the River Cats' alumni count is down to eight, five being on their respective LCS rosters.
The Boston Red Sox have former River Cats infielder Christian Arroyo (2017), while the Atlanta Braves have right-handed pitcher Jesse Chavez (2012-2013), lefty Will Smith (2018), and outfielders Adam Duvall (2015) and Ehire Adrianza (2015-2016).
In Boston's game three victory on Monday, Arroyo went 1-for-4 with two runs, three RBIs, and a home run. The Red Sox now lead the series vs Houston 2-1 and are two wins away from reaching the World Series.
The Braves' group of former River Cats, specifically the two pitchers, have played key roles in their 2-0 series advantage over the Dodgers. Smith is 2-0 and 3-for-3 in save opportunities this postseason while Chavez spun a scoreless fourth inning on Sunday to cut down the Dodgers' early success.
River Cats that are on the four remaining teams, but not on the postseason roster include Los Angeles righty Jimmie Sherfy (2021) and Atlanta catchers Chadwick Tromp (2021) and Stephen Vogt (2013-2014, 2019).
The Atlanta Braves look to take a 3-0 advantage over the Dodgers at 2:08 p.m. (PT) in Los Angeles on Tuesday, while the Red Sox can go up 3-1 with a win at home over the Houston Astros at 5:08 p.m. (PT).