Giants add River Cats reliever to 40-man roster
Marte added to 40-man roster, Giants claim 3 off waivers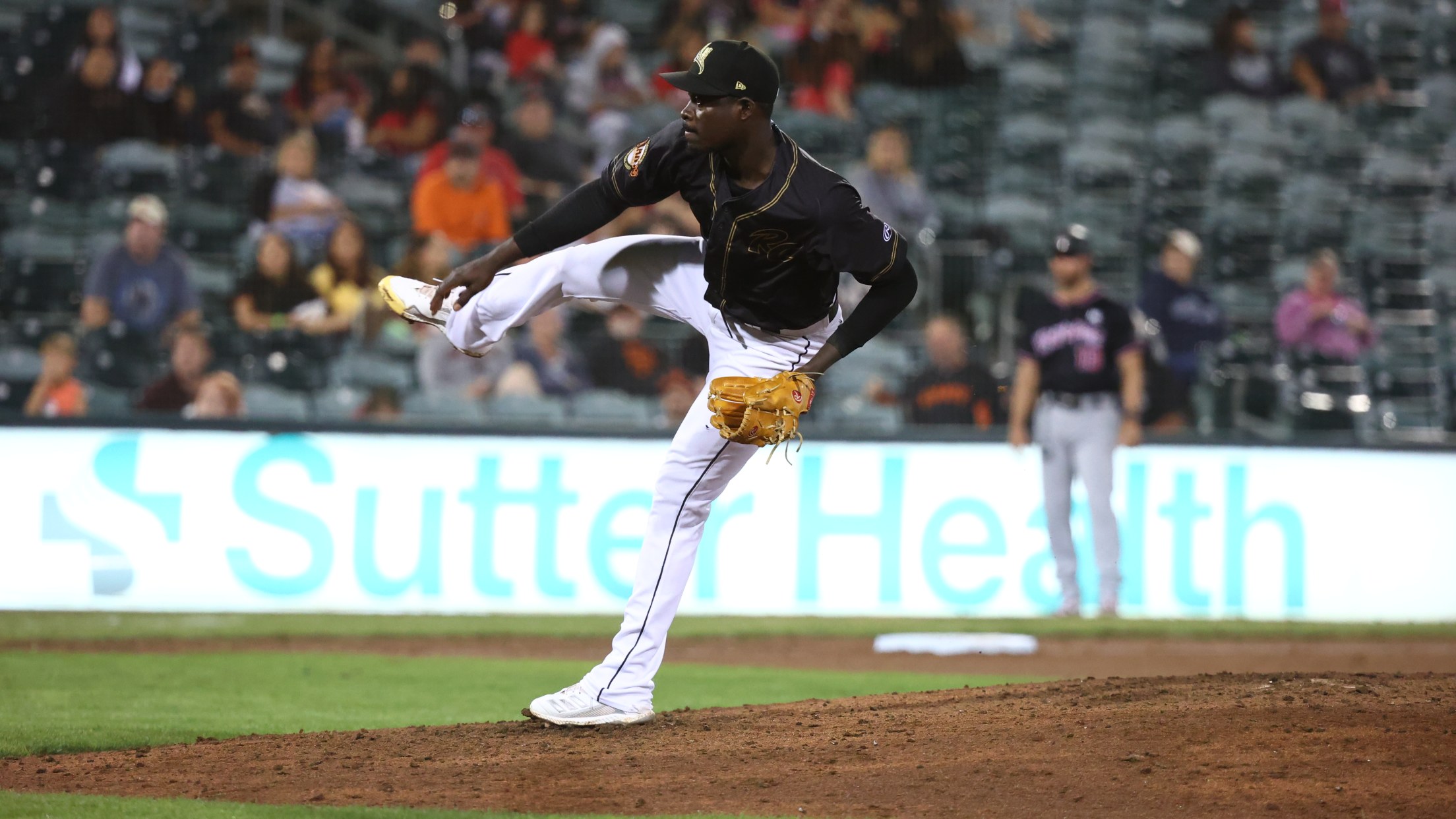 River Cats righty Yunior Marte on the mound en route to a save on Sept. 30 against the Isotopes (Ralph Thompson Photo)
The San Francisco Giants made a few additions to their 40-man roster this past week, including adding River Cats right-handed reliever Yunior Marte. Marte, a 26-year-old from Santo Domingo, Dominican Republic, was a solid piece of the Sacramento bullpen in his first full season of Triple-A. Since Aug. 19, Marte
The San Francisco Giants made a few additions to their 40-man roster this past week, including adding River Cats right-handed reliever Yunior Marte.
Marte, a 26-year-old from Santo Domingo, Dominican Republic, was a solid piece of the Sacramento bullpen in his first full season of Triple-A.
Since Aug. 19, Marte was 3-for-3 in save opportunities with a 2.37 ERA, 21 strikeouts, and a 1.16 WHIP in 19.0 innings.
Overall, the multi-inning weapon saved four games and had a 3.49 ERA, 62 strikeouts, and a 1.46 WHIP, over 56.2 innings in 43 games for the River Cats in 2021.
The Giants also claimed one outfielder and two pitchers off waivers on Nov. 5, one being a 2013 first rounder.
Former Orioles righty Hunter Harvey, the No. 22 overall pick in 2013 and former top-100 prospect on MLB Pipeline, comes to San Francisco with a career 3.42 ERA and 23 strikeouts in 23.2 innings, across three MLB seasons with Baltimore. He is 3-2 with a 5.74 ERA and 29 strikeouts in 26.2 Triple-A innings.
Lefty Joe Palumbo (Texas) and outfielder Austin Dean (St. Louis) were the other two waiver claims.
Palumbo, 27, is 4-2 with a 4.81 ERA in 33.2 Triple-A innings, and 0-4 with a 9.47 ERA in 19.0 innings with Texas.
Dean, 28, has 11 MLB home runs and is a career .225 hitter in 123 games. In 174 Triple-A games, the corner outfielder has 28 home runs and is a .322 hitter.