River Cats participate in Homers That Help campaign
The California Fire Foundation received $650 for the 13 River Cats home runs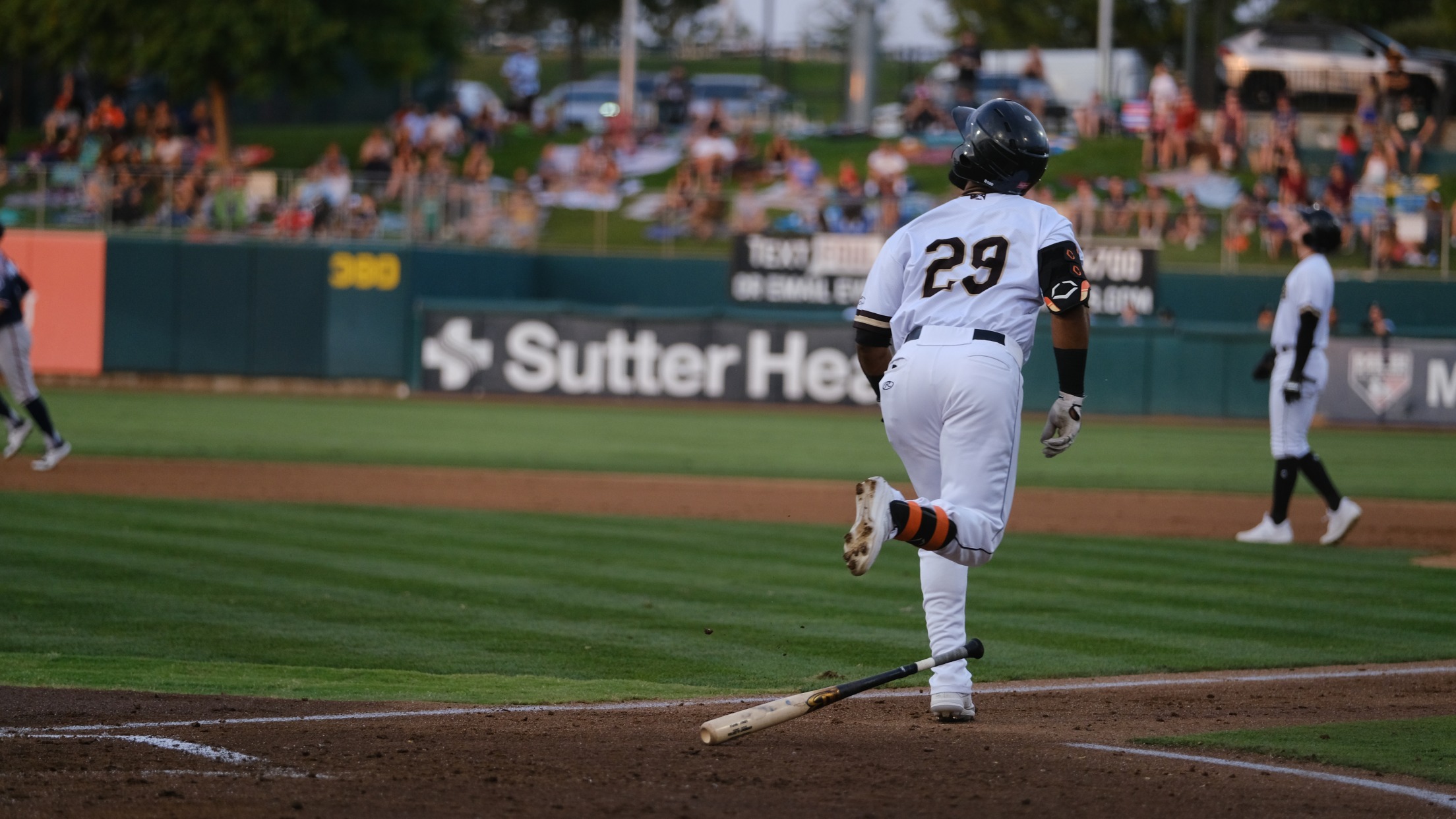 West Sacramento, Calif. — The Sacramento River Cats are proud to have partnered with Minor League Baseball to participate in the Triple-A Final Stretch "Homers That Help" campaign, in which the California Fire Foundation was selected as the local charity to benefit. "We're honored to be chosen as part of
West Sacramento, Calif. — The Sacramento River Cats are proud to have partnered with Minor League Baseball to participate in the Triple-A Final Stretch "Homers That Help" campaign, in which the California Fire Foundation was selected as the local charity to benefit.
"We're honored to be chosen as part of the Triple-A Final Stretch Homers That Help campaign," said Rick Martinez, Executive Director of the California Fire Foundation. "We've all seen how destructive this year's fire season has been, which has left many needing a helping hand. There are many organizations working hard to make a difference, and we are honored by the support and recognition."
For each home run hit by the River Cats during the 10 Triple-A Final Stretch games, Minor League Baseball donated $50 to the California Fire Foundation. Additionally, the team hitting the most home runs over the 10-game span generated an extra $5,000 donation.
"Minor League Baseball teams have long been great community partners, and we are pleased to make a donation to each of these local charities on behalf of our Triple-A teams for their performance during the Triple-A Final Stretch," said Major League Baseball's Vice President, Minor League Operations and Development, Peter Woodfork. "These charities provide a variety of valuable services to their community, and it is our honor to recognize their efforts."
On Monday, it was announced the Homers That Help campaign raised $20,700 for 501(c)3 charities across the 30 Triple-A communities. By leading the Final Stretch with 24 home runs, the Omaha Storm Chasers also claimed the overall Homers That Help prize, a $5,000 donation for their charity, the B&B Sports Academy in Omaha.
With 13 home runs hit during the final 10 games, the River Cats created a $650 donation to the California Fire Foundation.
"We are very pleased that the stretch drive of the Triple-A season not only generated excitement for fans but also donations to deserving organizations in our communities across the country," Woodfork said. "We thank our players and clubs for their efforts throughout our return to the field this year and look forward to an even more exciting 2022."