Valentine's Day Dinger Grams now available 
Annual River Cats-themed gifts delivered by mascot Dinger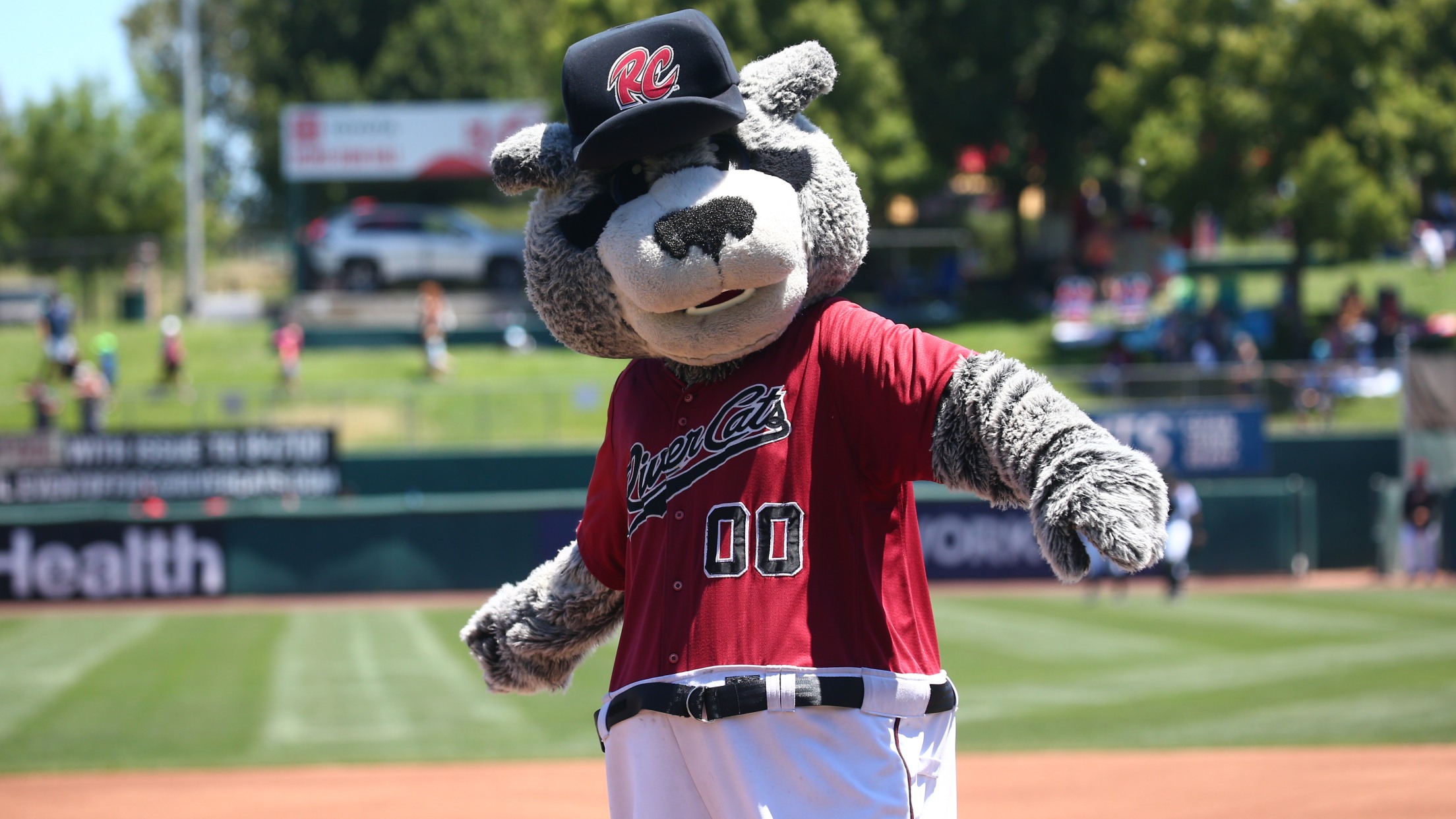 West Sacramento, Calif. — Just in time for the 2023 baseball season, Dinger, the faithful mascot of the Sacramento River Cats, is back on the road making house calls with the fan-favorite Dinger Grams. This Valentine gift is perfect for any die-hard River Cats fan. The 2023 Dinger Gram includes
West Sacramento, Calif. — Just in time for the 2023 baseball season, Dinger, the faithful mascot of the Sacramento River Cats, is back on the road making house calls with the fan-favorite Dinger Grams.
This Valentine gift is perfect for any die-hard River Cats fan. The 2023 Dinger Gram includes two senate level ticket vouchers for any April or May River Cats home game with hot dog and drink vouchers, two River Cats hats, a River Cats clear tote bag, a 10% off coupon at the On Deck Shop, and Mariani Nut samples. Most notably, the Dinger Grams ticket voucher allows purchasers one of the first public chances to select single-game seats at an April or May home game.
Dinger Grams will be available for purchase starting Tuesday, Feb. 1 through Monday, Feb. 7 online only at www.ondeckshoponline.com.
Each Dinger Gram delivered by Dinger must be within a 30-mile radius of Sutter Health Park.
The $200 value is available for $179 with in-person Dinger deliveries happening on Friday, Feb. 10, Saturday, Feb. 11, Sunday, Feb. 12, Monday, Feb. 13, or Tuesday, Feb. 14. There is a limited number of Dinger deliveries available. Dinger deliveries must be purchased by Feb. 7. In-store pickup and online orders are also available for $129 (shipping not included).
To order your package and schedule a Dinger Gram delivery, please visit www.ondeckshoponline.com. If you have any questions, please call (916) 376-4796.