Stefanic's Record Streak Snapped In Bees Loss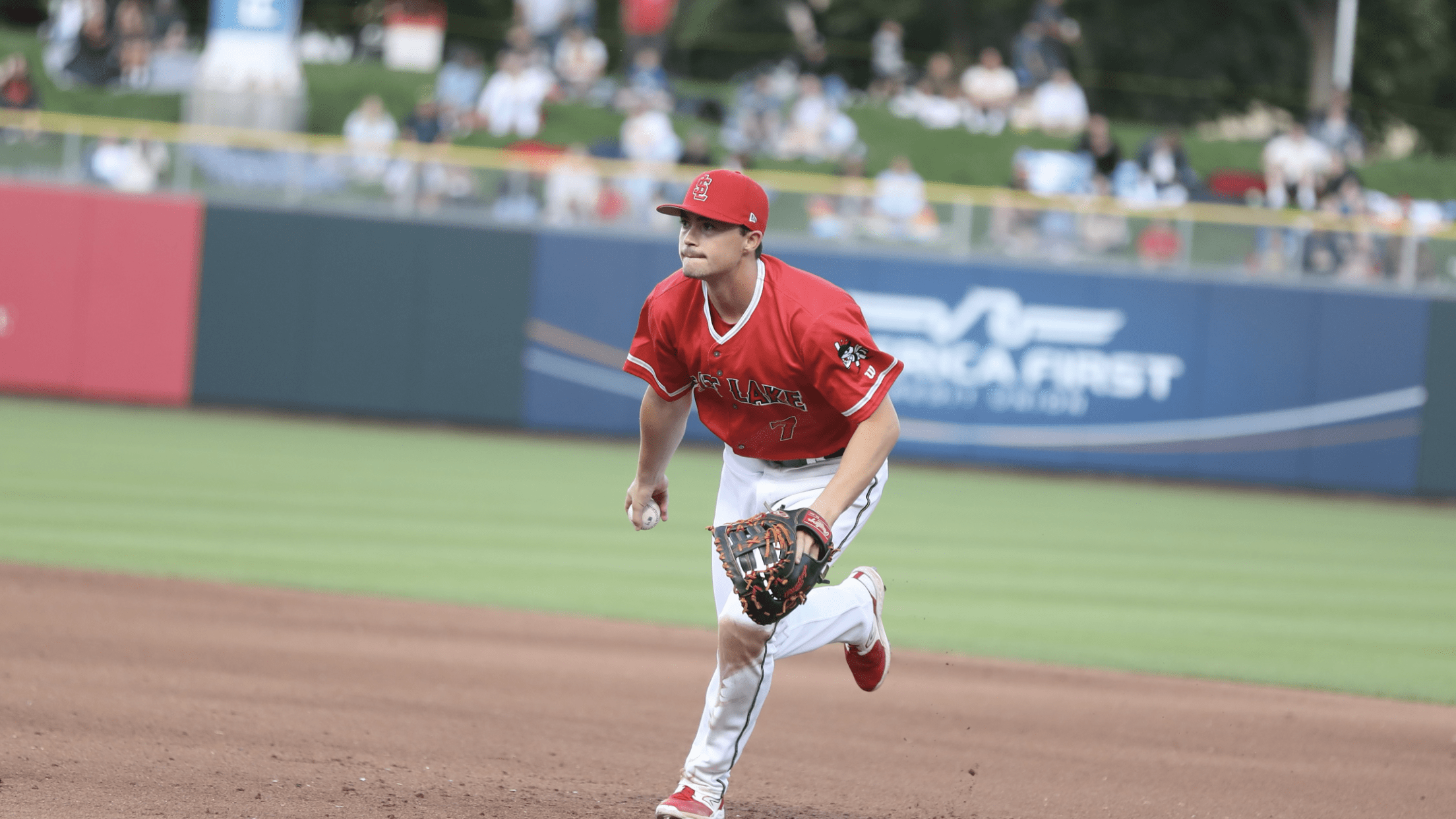 Michael Stefanic saw his franchise record 62-game on-base streak snapped on Friday night as the Round Rock Express (35-26) took down the Salt Lake Bees (28-33) 8-3. Stefanic had reached base safely in all 53 games he suited up for this year and an additional nine games in 2022, obliterating
Michael Stefanic saw his franchise record 62-game on-base streak snapped on Friday night as the Round Rock Express (35-26) took down the Salt Lake Bees (28-33) 8-3.
Stefanic had reached base safely in all 53 games he suited up for this year and an additional nine games in 2022, obliterating the previous franchise record of 43 set by Kyle Kubitza in 2014. Despite the 0-for-4 night, Stefanic is hitting .328 on the season with a .435 on-base percentage.
Round Rock's Cody Bradford turned in a stellar performance allowing just three runs on six hits over eight innings. Preston Palmeiro collected his second home run of the season, taking Bradford deep for a two-run shot in the fifth and Jack Lopez brought home Zach Humphreys to make up the Bees scoring. The Bees' three runs represent the second-most allowed this season by Bradford.
Game five of the six-game series between the two teams is scheduled for Saturday night at Smith's Ballpark with first pitch coming at 6:35 p.m.