NOW HIRING - Front Office Intern Associates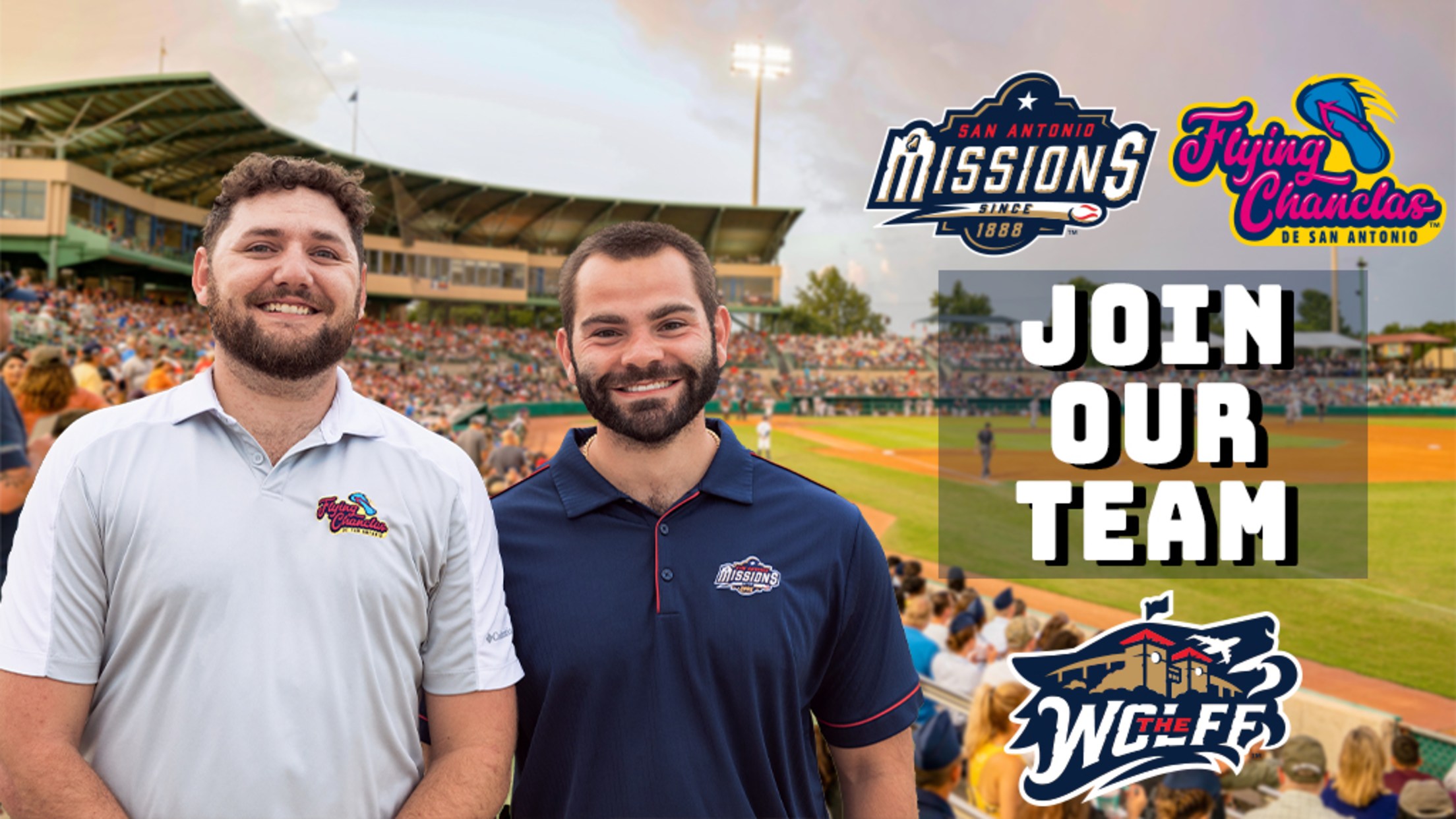 Applicant: Recent Graduate (Bachelor's degree) looking to gain experience of working in the professional sport business. General Information: The Missions are the Double-A affiliate of the San Diego Padres and 13-time Champions of the Texas League. We are a charter member of the Texas League and our franchise's first game
Former Missions in Major League Baseball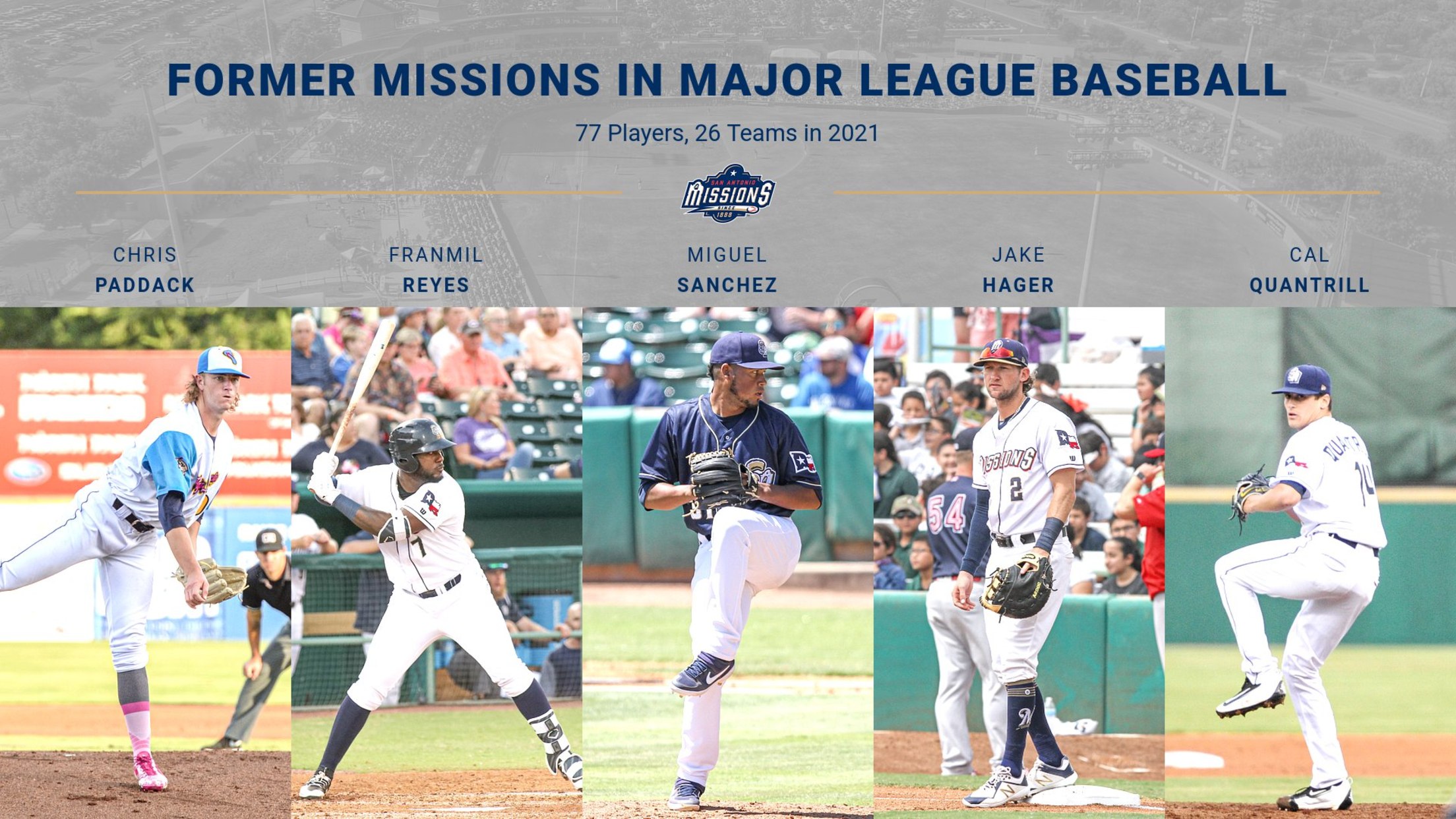 77 Players, 26 Teams in 2021
San Antonio Missions 2021 Year in Review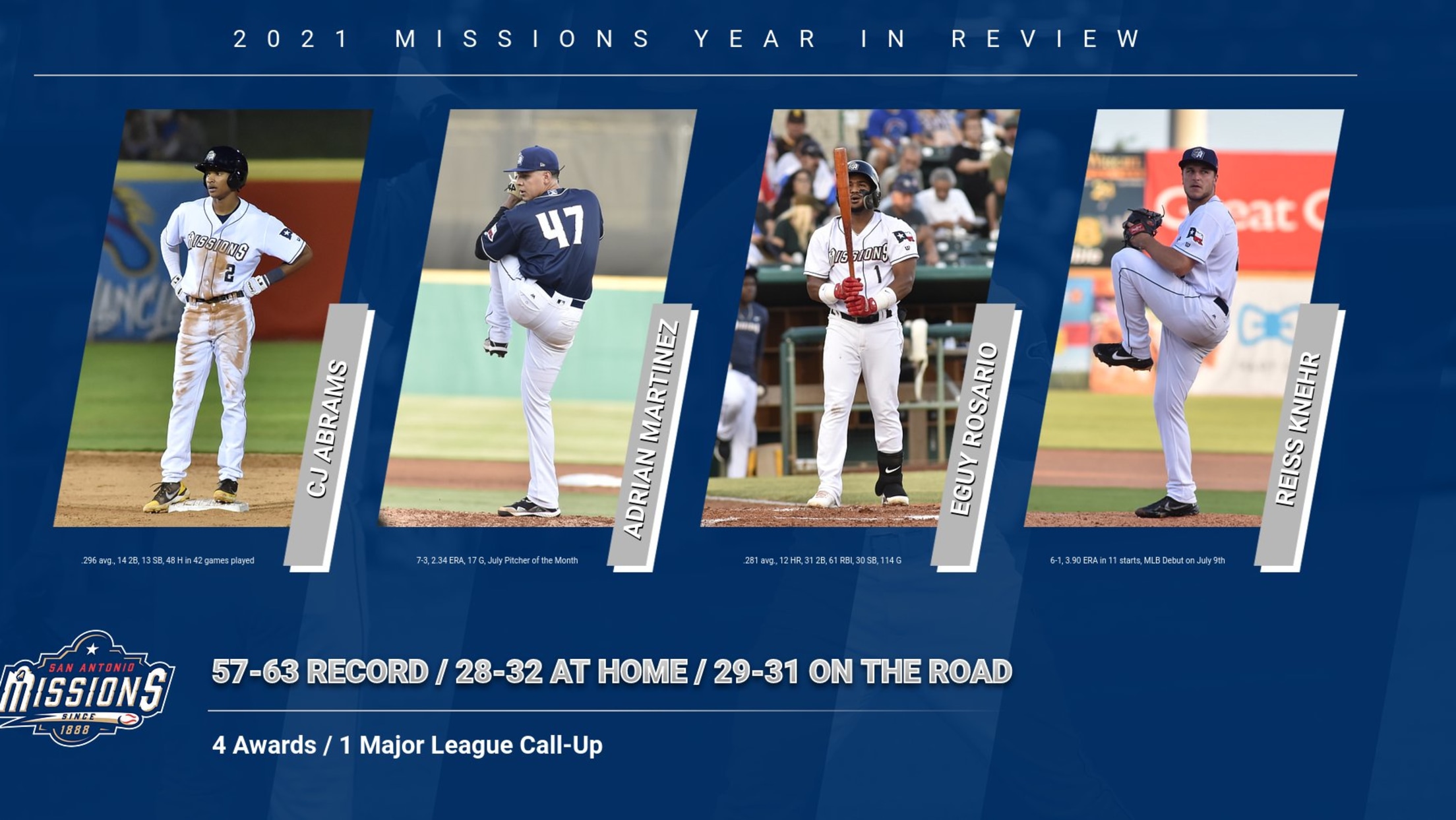 57-63 Overall Record, 28-32 Home Record
2021 Season Comes to an End with a Sunday Night Loss to Corpus 
Missions Finish the Season with a 57-63 Record
San Antonio Allows Four-Run 4th Inning in Loss to Hooks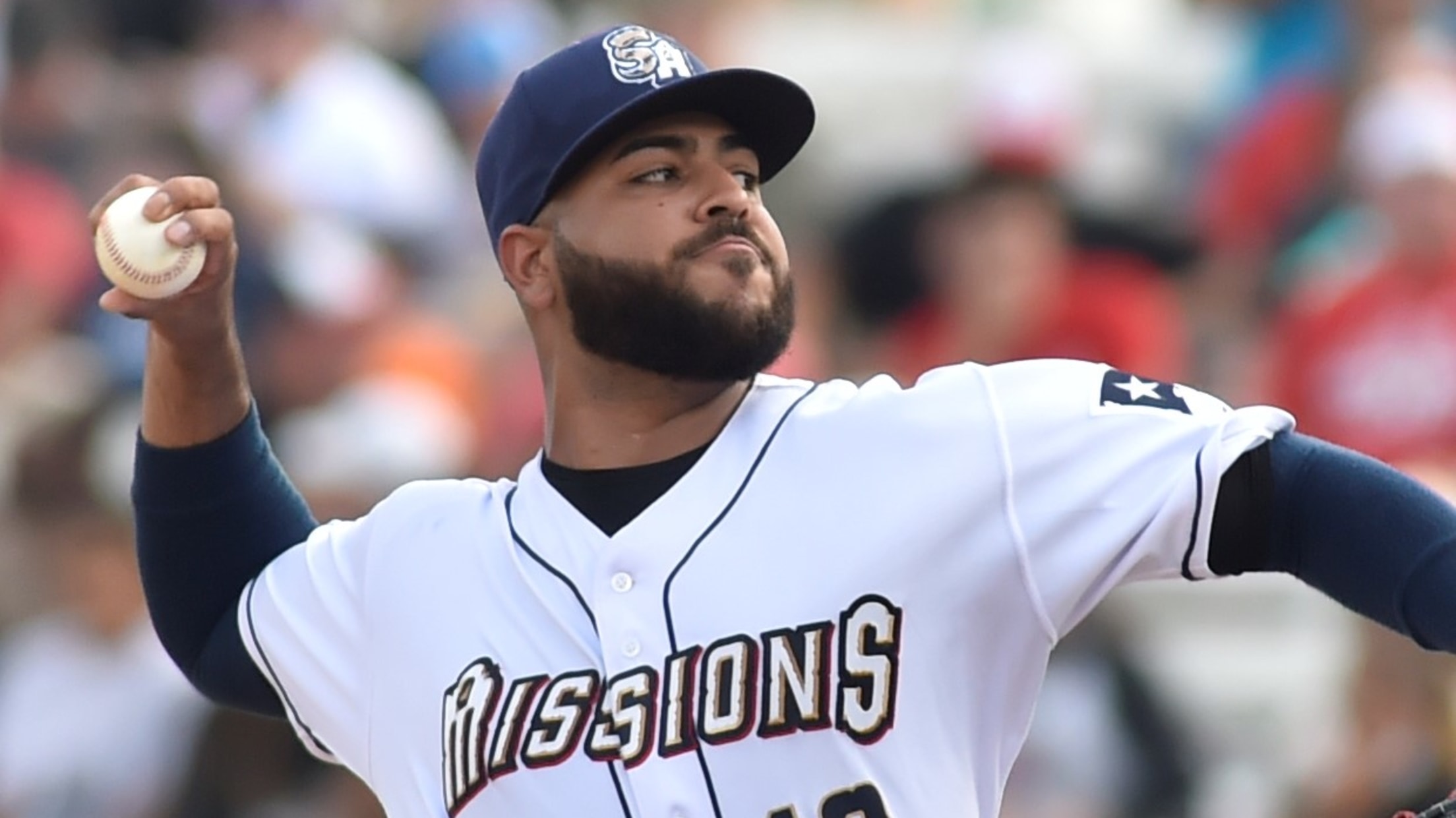 SAN ANTONIO – Despite a strong effort from Pedro Avila in the beginning of the ballgame, the Corpus Christi Hooks used a four-run fourth inning to defeat the Missions. The Missions scored just one run during a 6-1 loss on Saturday. Pedro Avila was the starting pitcher for the San
A 7th Inning Homer from Michael Curry Carries the Missions Past the Hooks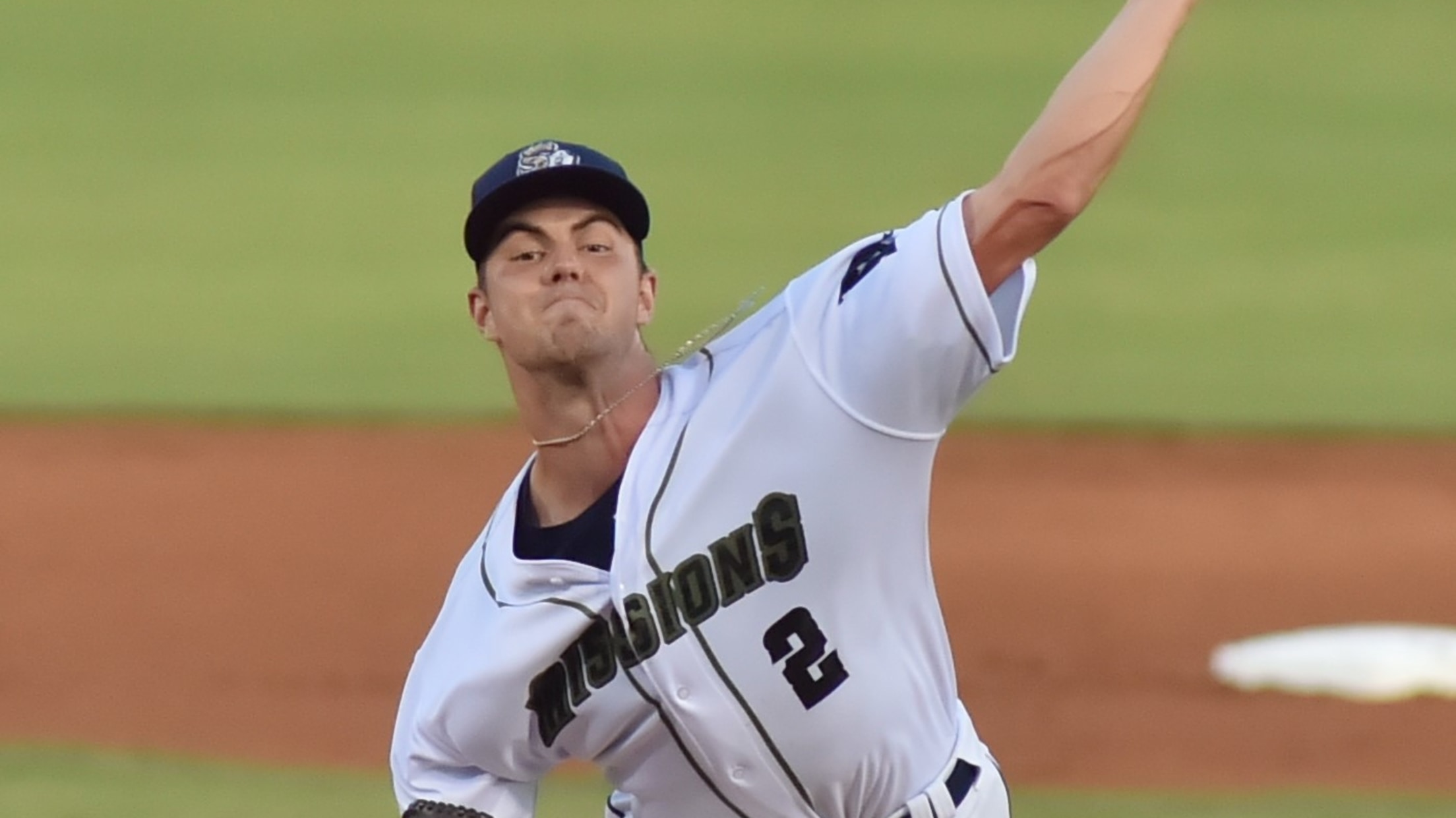 SAN ANTONIO – The Missions used stellar pitching and timely hitting to defeat the Corpus Christi Hooks Friday night. MacKenzie Gore struck out eight batters in four innings of work. Michael Curry hit a solo home run in the seventh inning followed by a two-run home run from Eguy Rosario
Flying Chanclas Score Five Runs in the 7th to Defeat the Hooks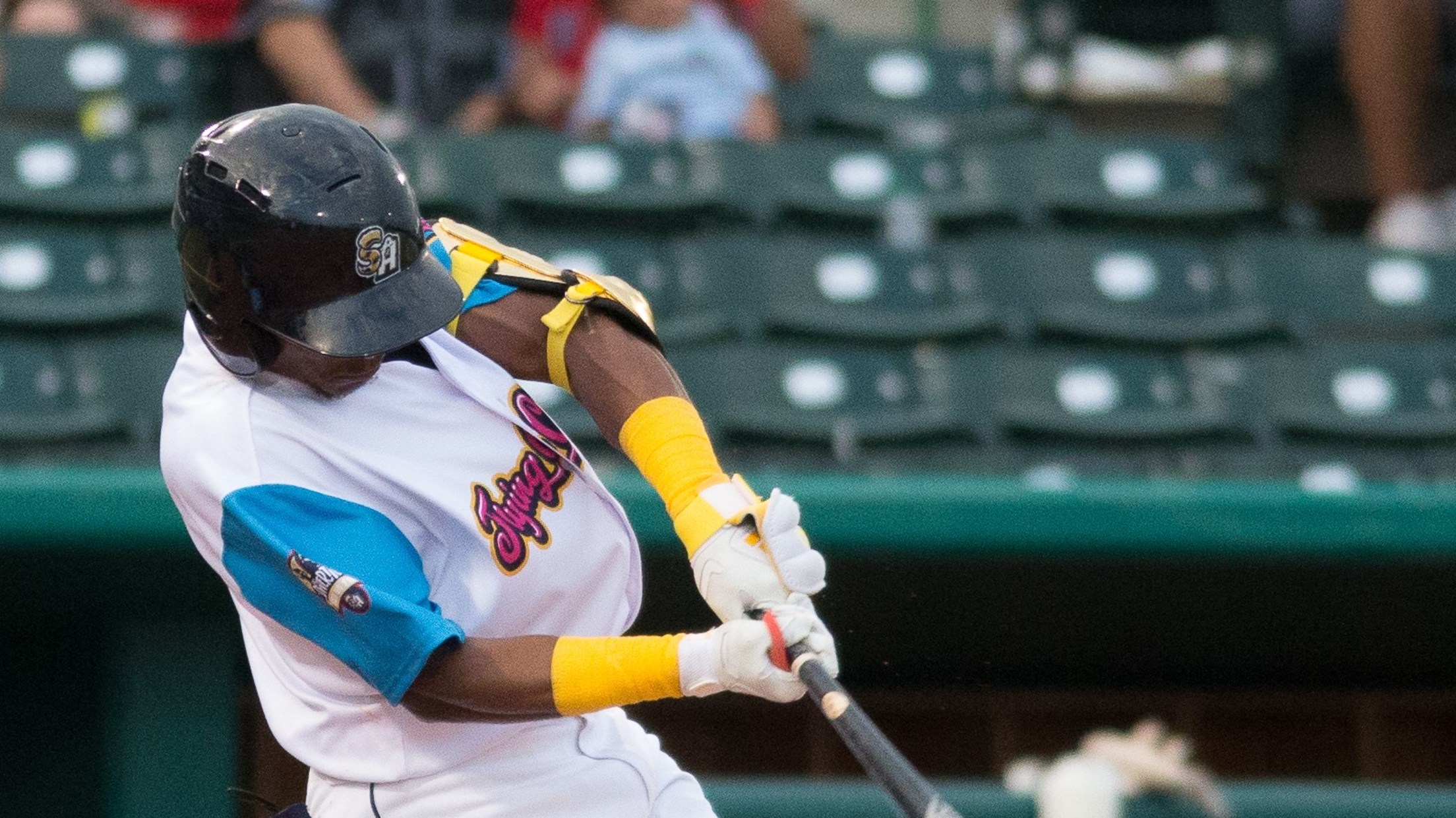 SAN ANTONIO – The Flying Chanclas took an early lead with a three-run second inning. After allowing three runs to the Hooks, San Antonio scored five runs in the seventh inning to regain the lead against Corpus Christi. The Flying Chanclas snap their two-game losing streak with an 8-6 victory.
San Antonio Missions Announce End of the Year Blowout Sale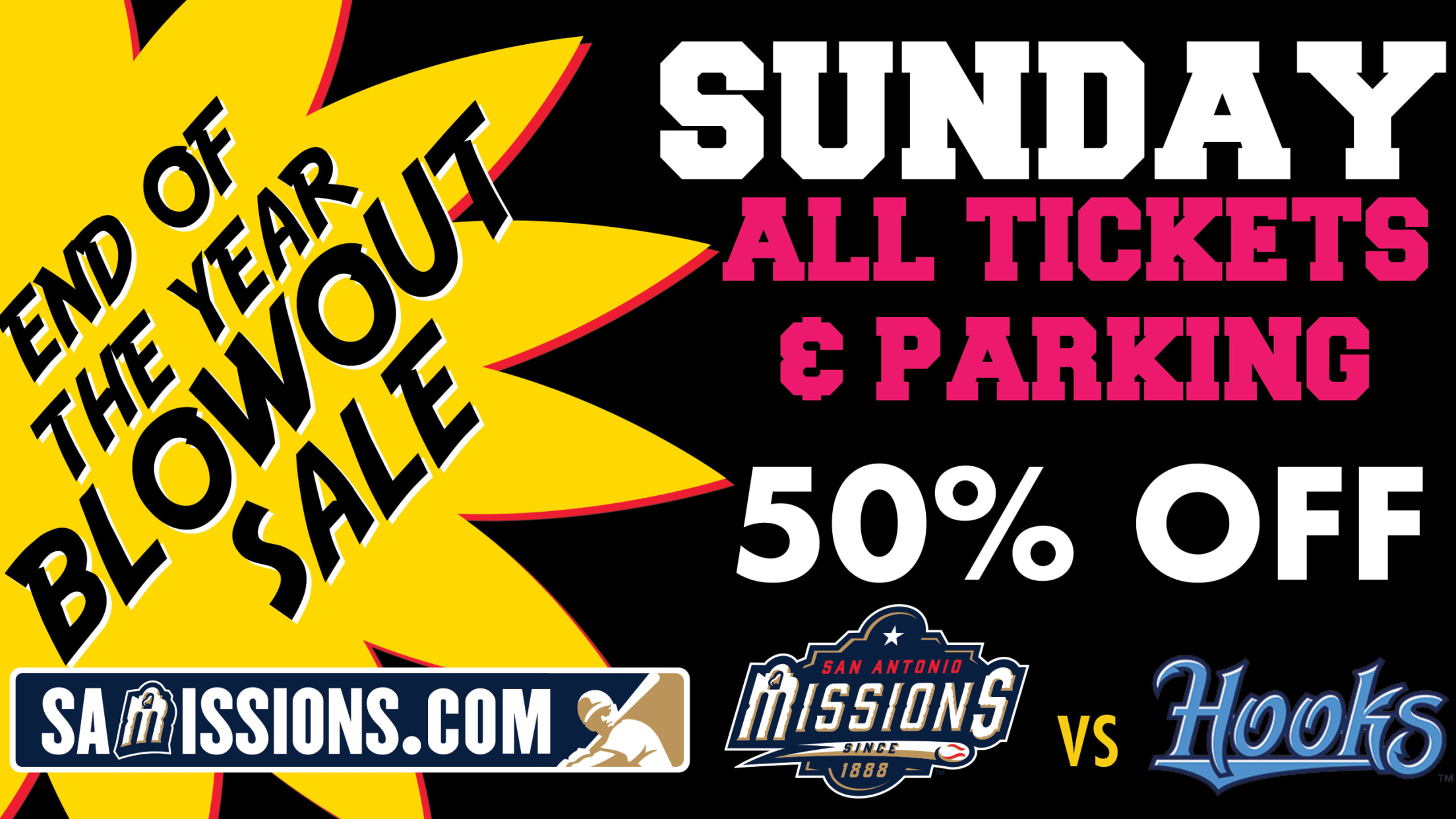 Half-Price Tickets and Parking
Kevin Kopps Debuts, Missions Drop Second Consecutive Game to the Hooks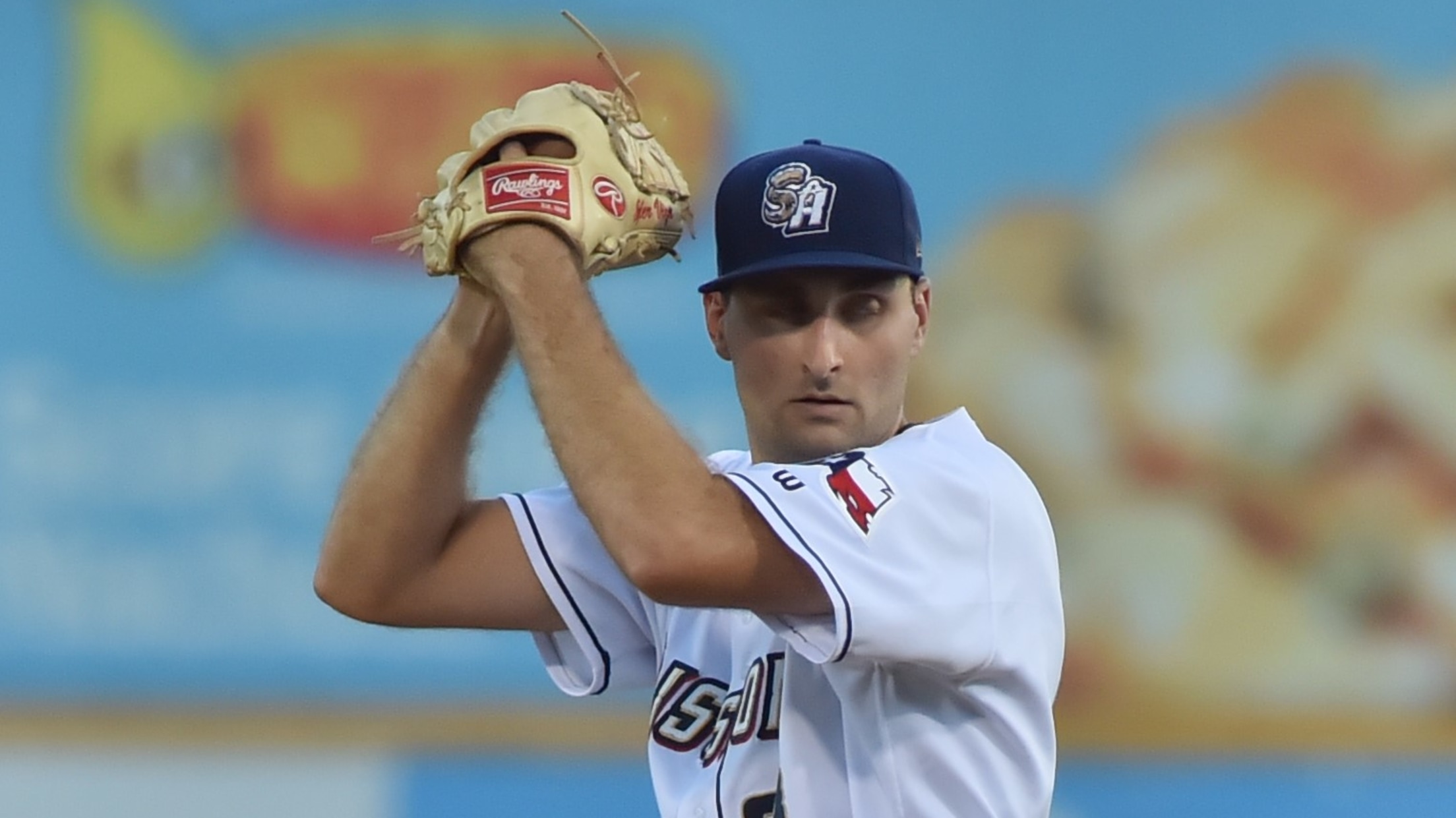 SAN ANTONIO – After allowing four home runs on Tuesday night, the long ball affected the Missions once again on Wednesday night. The Hooks used a three-run, two home run third inning to lead the way past the Missions. Meanwhile, San Antonio was held scoreless with three hits in a
Skender Leaves the Yard During Missions Series Opening Loss to Corpus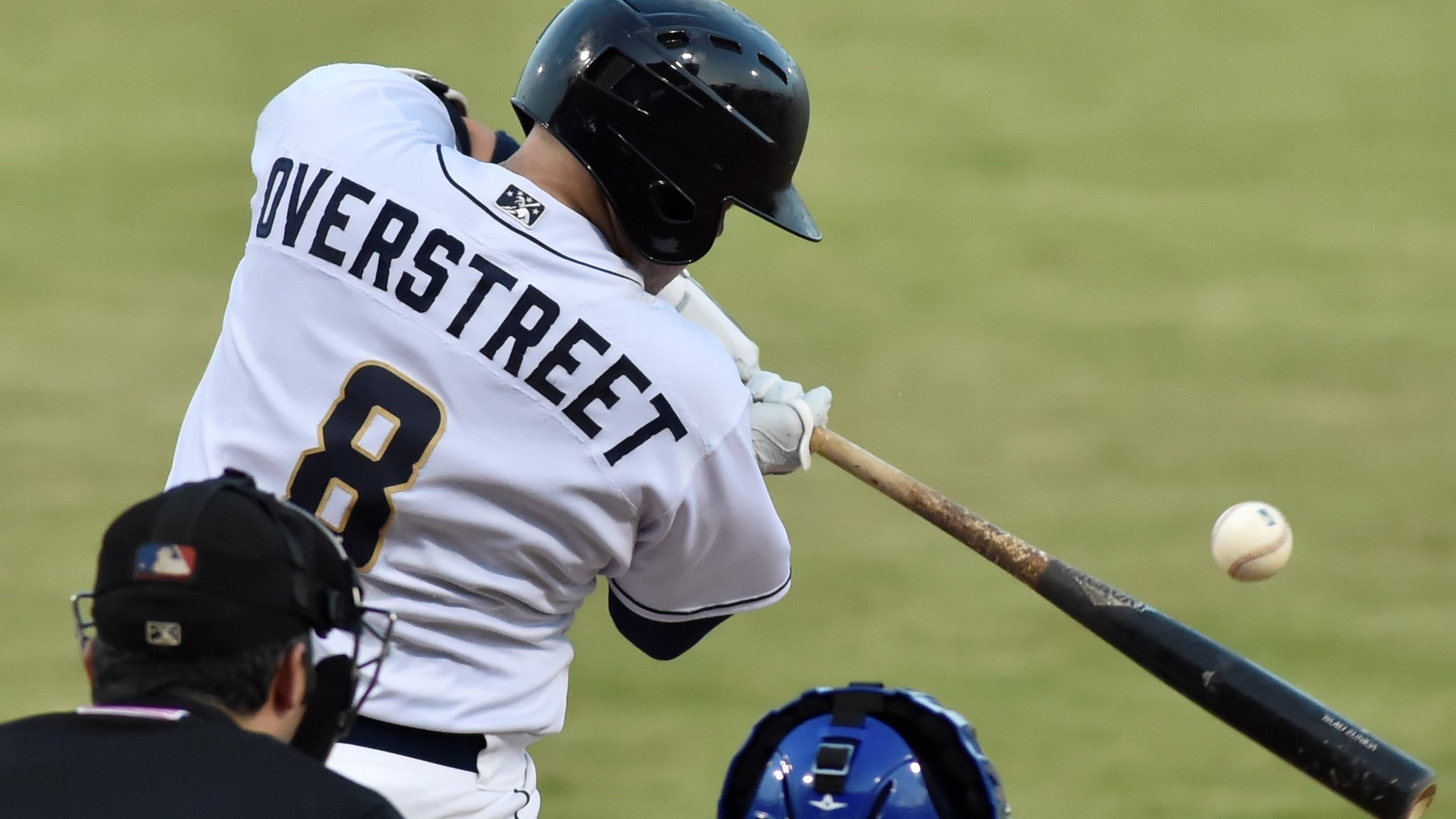 SAN ANTONIO – Despite a first inning home run from Ethan Skender, the Corpus Christi Hooks tallied four home runs on Tuesday night against the Missions. The Hooks came out victorious in the series opener by a final score of 9-4. With the blowing out to right field, the Missions
San Antonio Uses the Long Ball to Clinch Series Victory in Frisco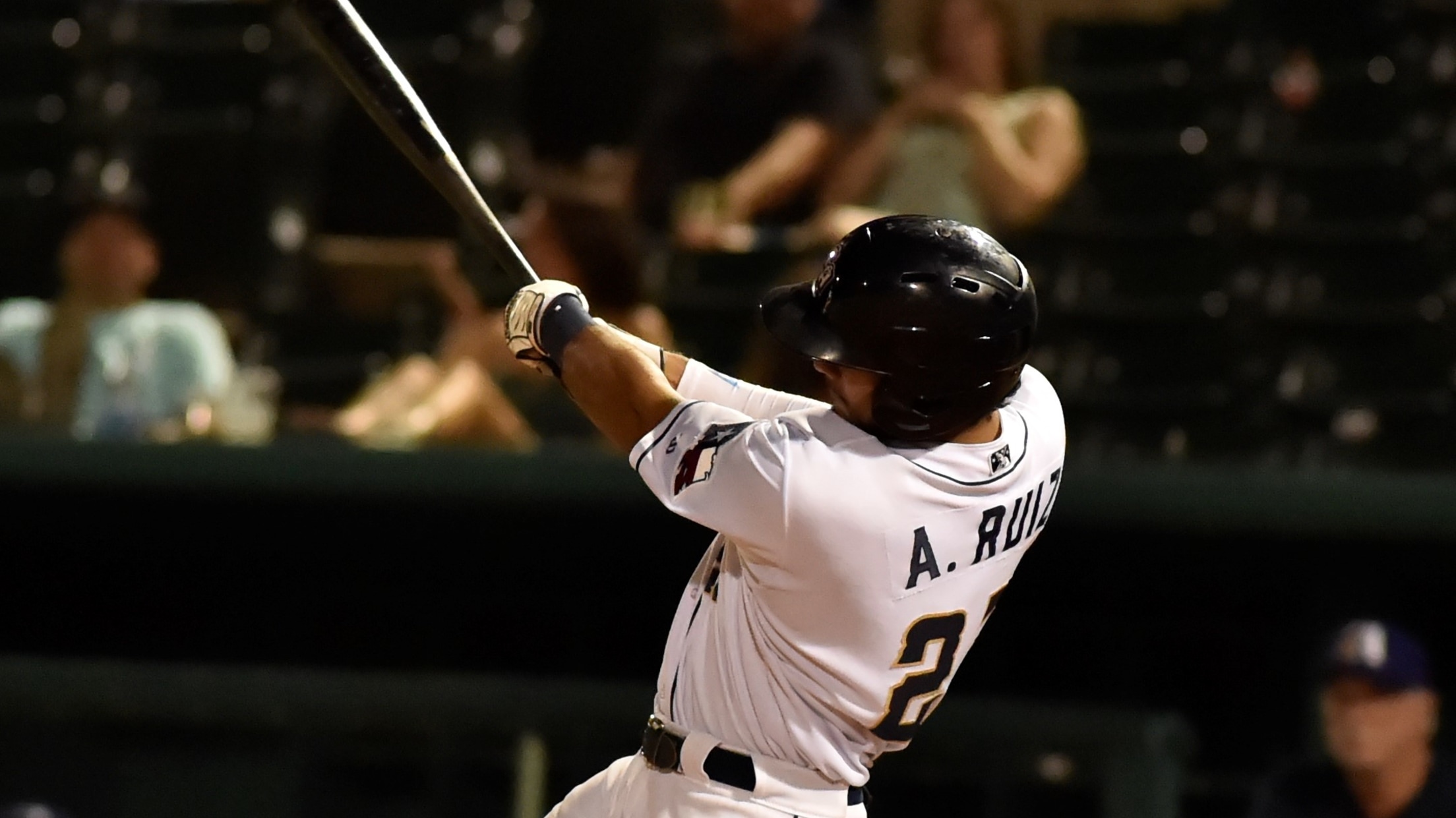 Missions Pitchers Punch Out 17 Batters
Missions Hit Two Homers but Fall to Frisco on Saturday Night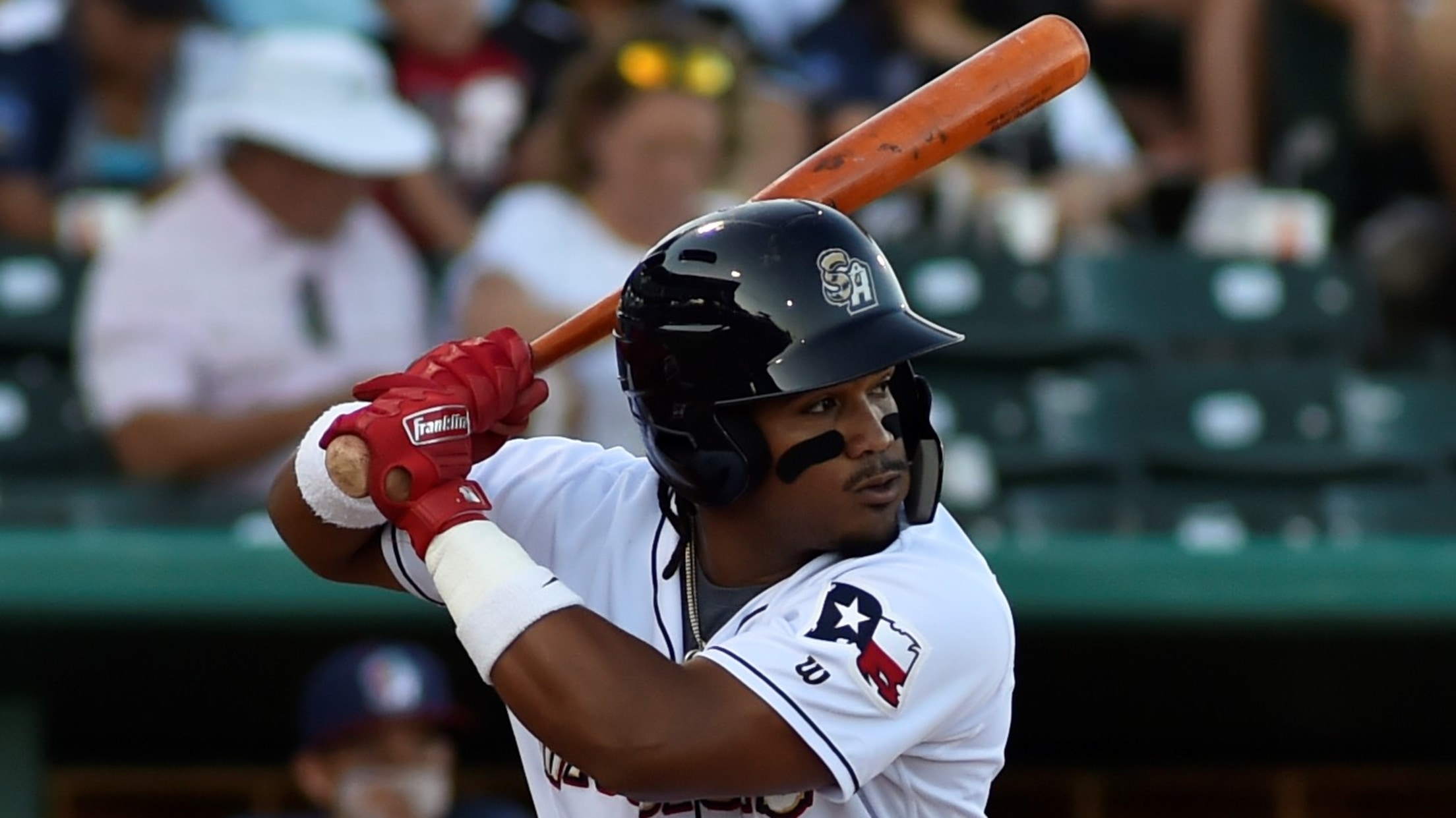 MacKenzie Gore Strikes out Eight Batters in Missions Debut
Alarcon Shines in Debut, Keel Deals on the Mound in Missions Friday night Victory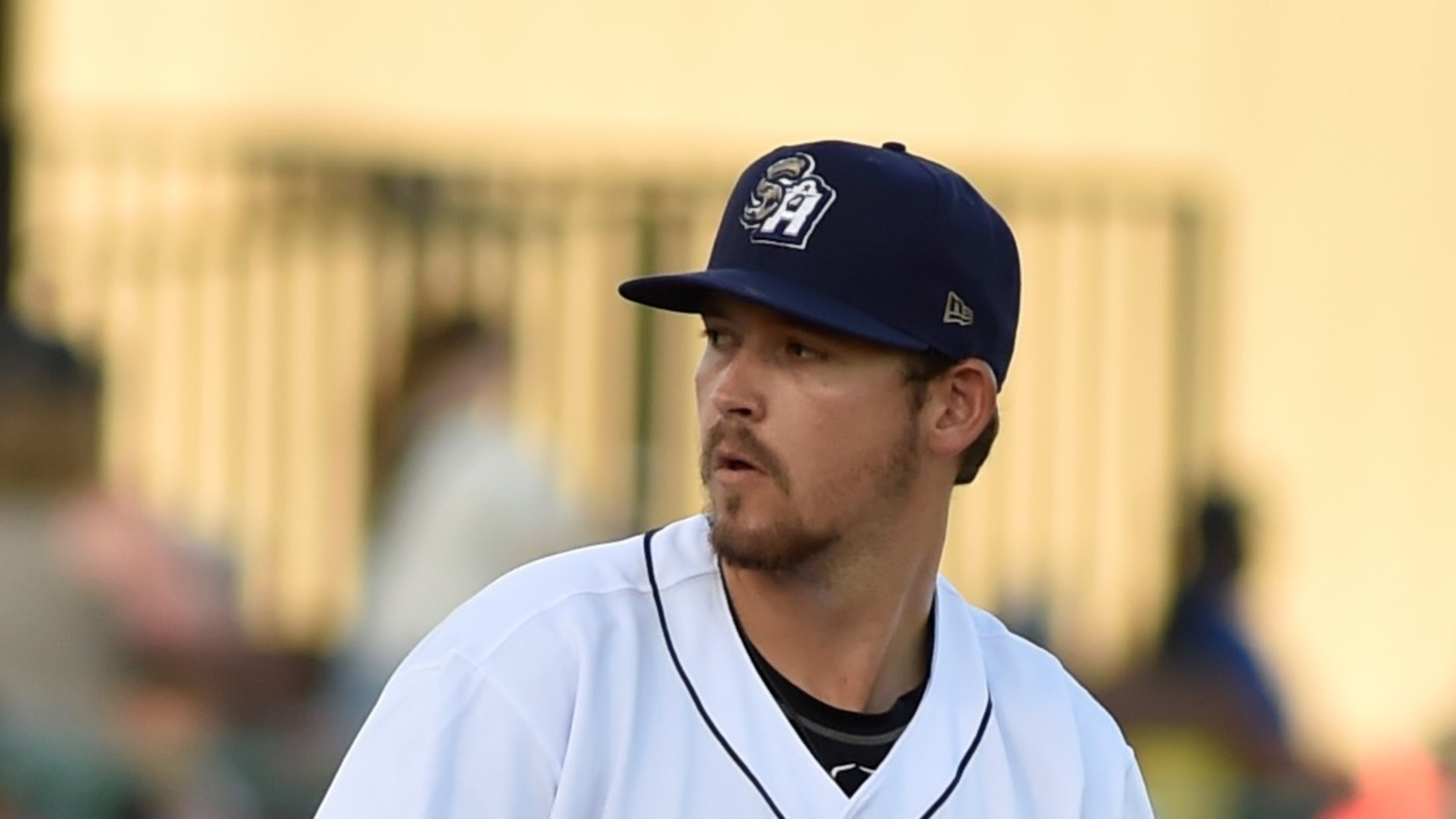 SAN ANTONIO – Kelvin Alarcon stole the show for the San Antonio Missions in his Double-A debut. His two-run double in the fifth inning provided the damage on offense. Jerry Keel contributed with a quality start during a 3-1 Missions victory Friday night. Jerry Keel was the starting pitcher for
Two Homers for San Antonio Were Not Enough Against Frisco on Thursday Night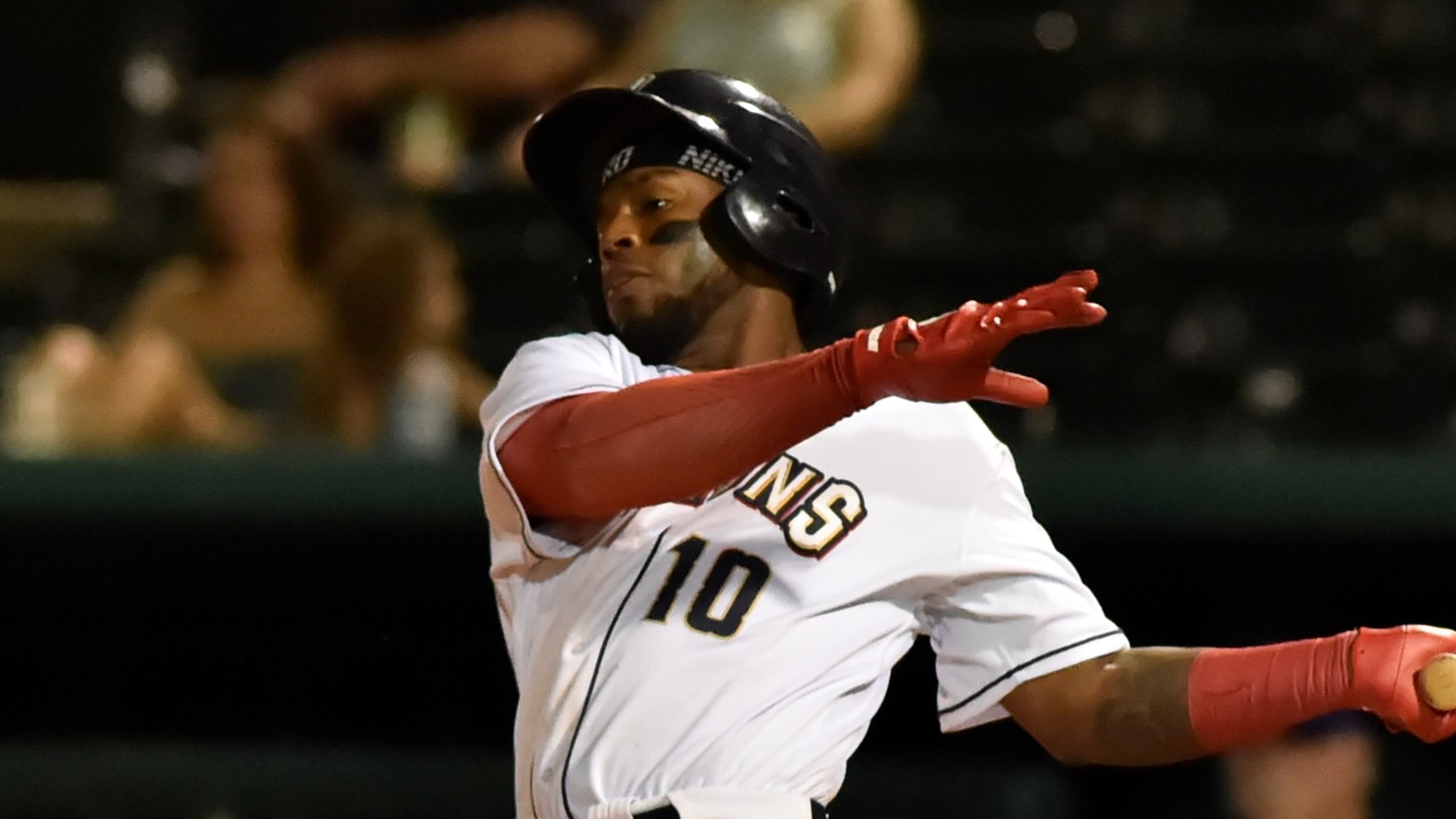 SAN ANTONIO – The San Antonio Missions took an early lead against the Frisco RoughRiders on Thursday night. However, fielding errors doomed the Missions in the middle innings as the RoughRiders came-from-behind to take the lead. Despite hitting two home runs, the Missions fall to Frisco by a final score
Ethan Skender Continues Hot Streak During Missions Victory in Frisco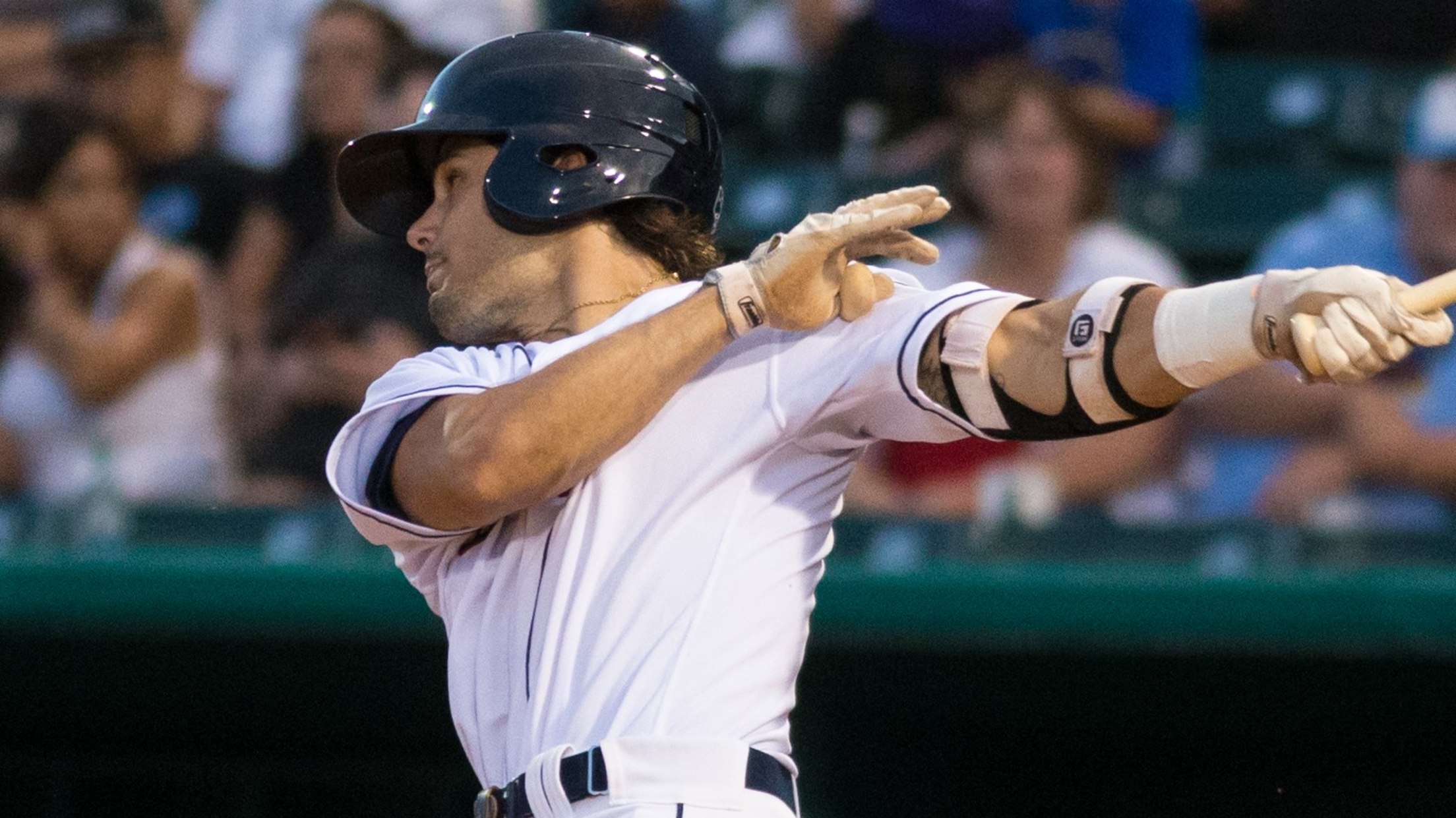 SAN ANTONIO – Ethan Skender extended his on-base streak to 12 games while collecting three hits Wednesday night. In another back-and-forth battle with the RoughRiders, the Missions came out on top with a 5-4 victory. Following Tuesday night's high scoring performance, the Frisco RoughRiders jumped ahead early against the Missions.
San Antonio Plates 12 Runs on 14 Hits in Tuesday Night Victory in Frisco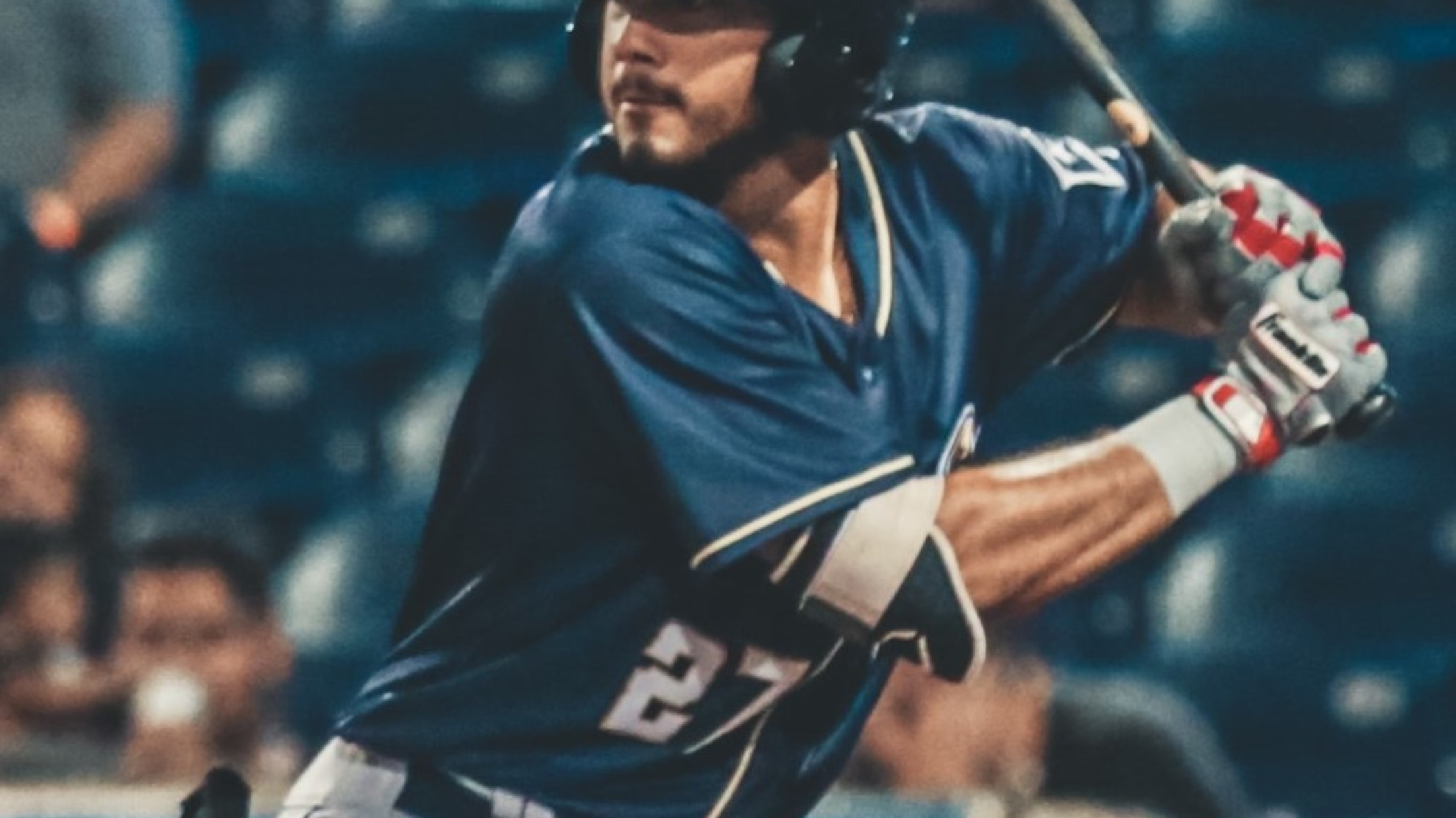 SAN ANTONIO – In a game that saw four lead changes, 19 runs, and 25 hits, the San Antonio Missions came out on top on Tuesday night against the Frisco RoughRiders. After allowing a five-run fourth inning, the Missions scored seven runs across the eighth and ninth innings to defeat
Missions Hit Two Homers During Sunday Night Defeat of Amarillo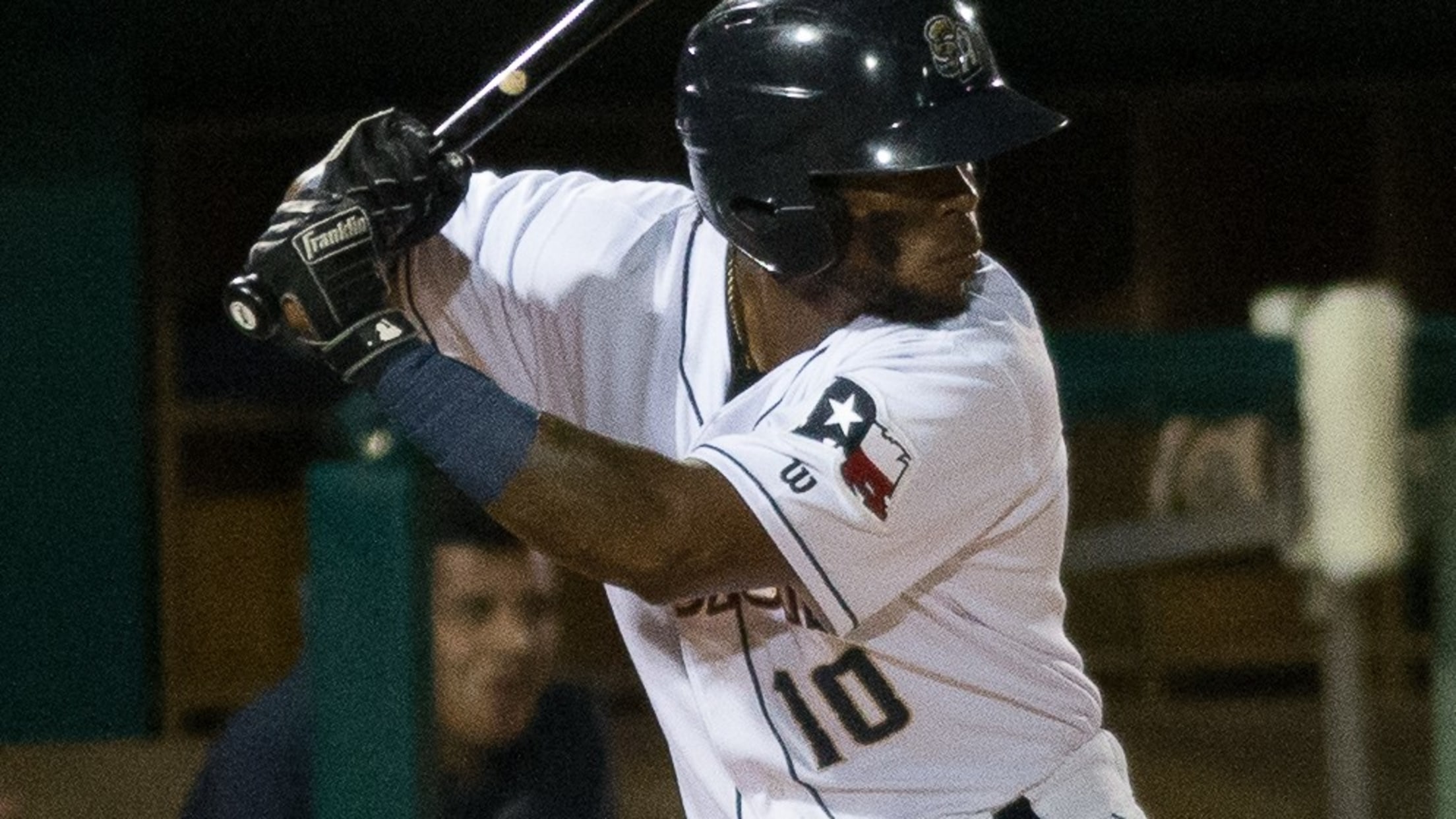 SAN ANTONIO – The San Antonio Missions ended their three-game losing skid with a series finale victory over the Amarillo Sod Poodles. Kyle Overstreet and Olivier Basabe both hit home runs to help carry the Missions offense to a 7-4 victory. After a scoreless first inning for both clubs, the
San Antonio Records Double Digit K's, but Fall Short to the Sod Poodles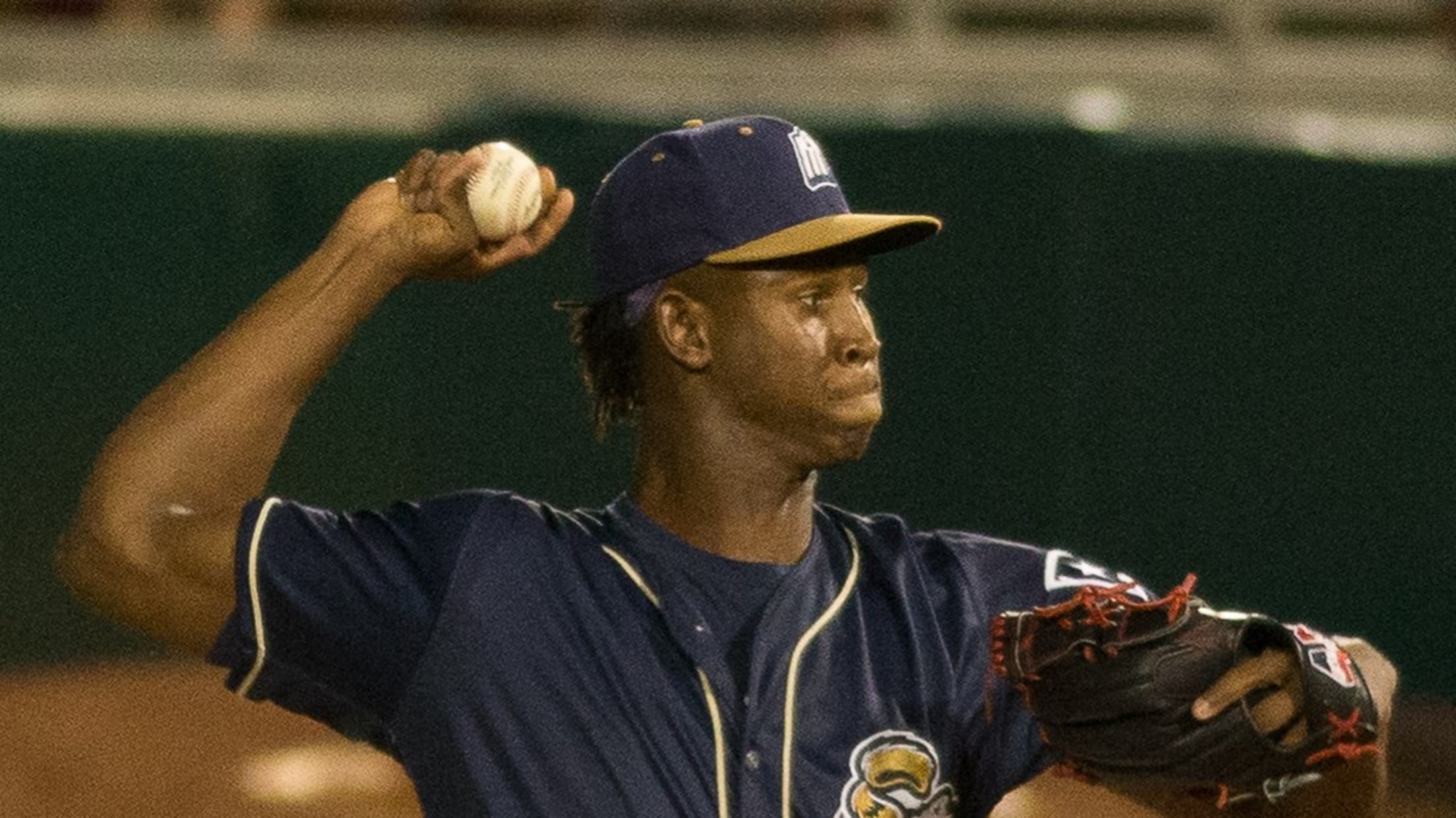 SAN ANTONIO – After trailing early on, the Missions battled back to the game. However, the Sod Poodles regained the lead and never looked back as they clinched the series win against the Missions. Saturday night's final score was 6-3. Amarillo jumped in front to an early lead after scoring
Missions Fall to the Sod Poodles on Tatis, Jr. Bobblehead Night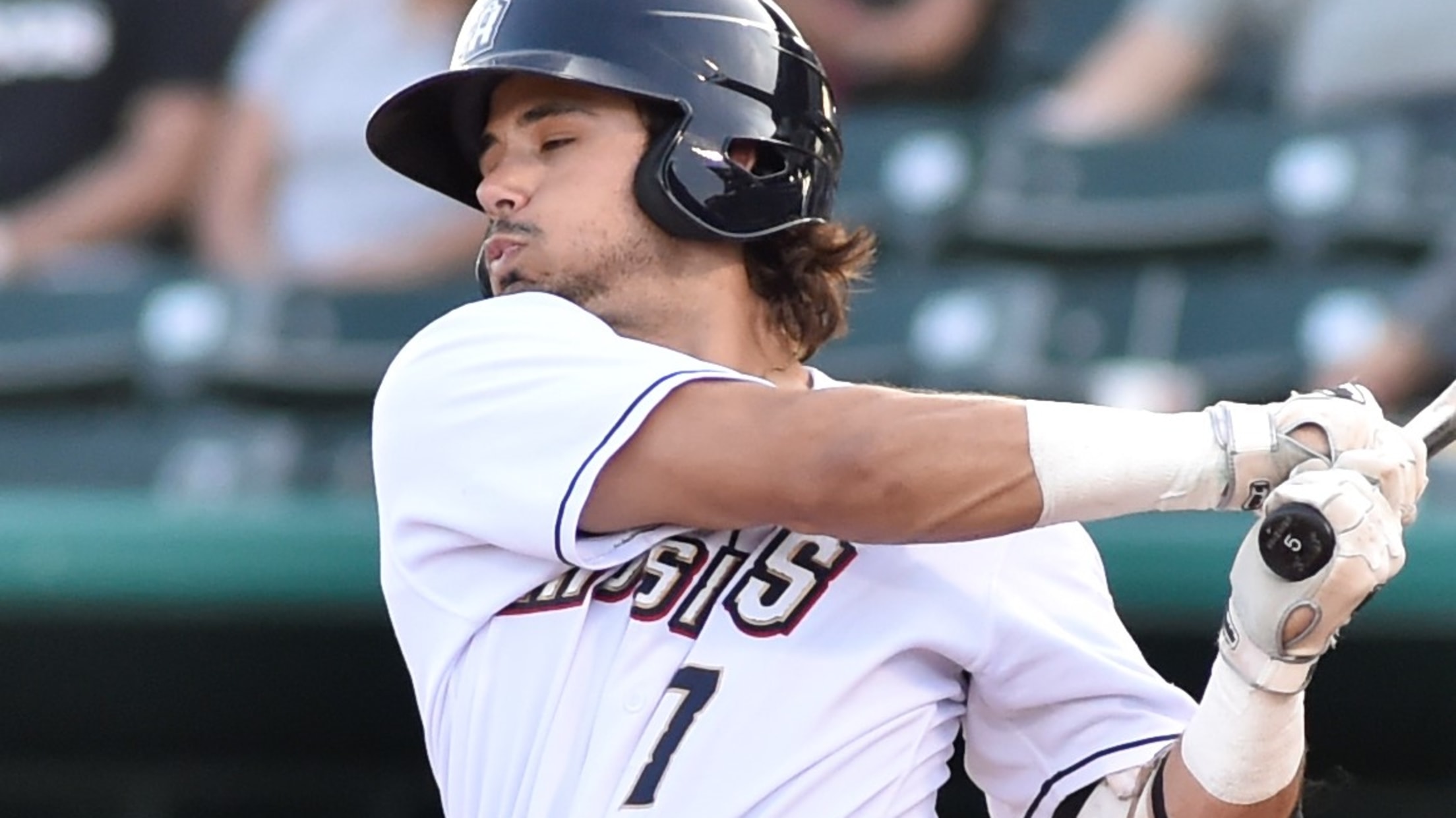 SAN ANTONIO – Missions pitchers allowed 16 hits to the Amarillo Sod Poodles on Friday night. Amarillo hit three home runs during the night and defeated the Missions by a final score of 8-1. Tyler Viza was the starting pitcher for the Missions and he was making his third start
Agustin Ruiz Homers, Flying Chanclas Fall to the Pointy Boots in Thursday Night Battle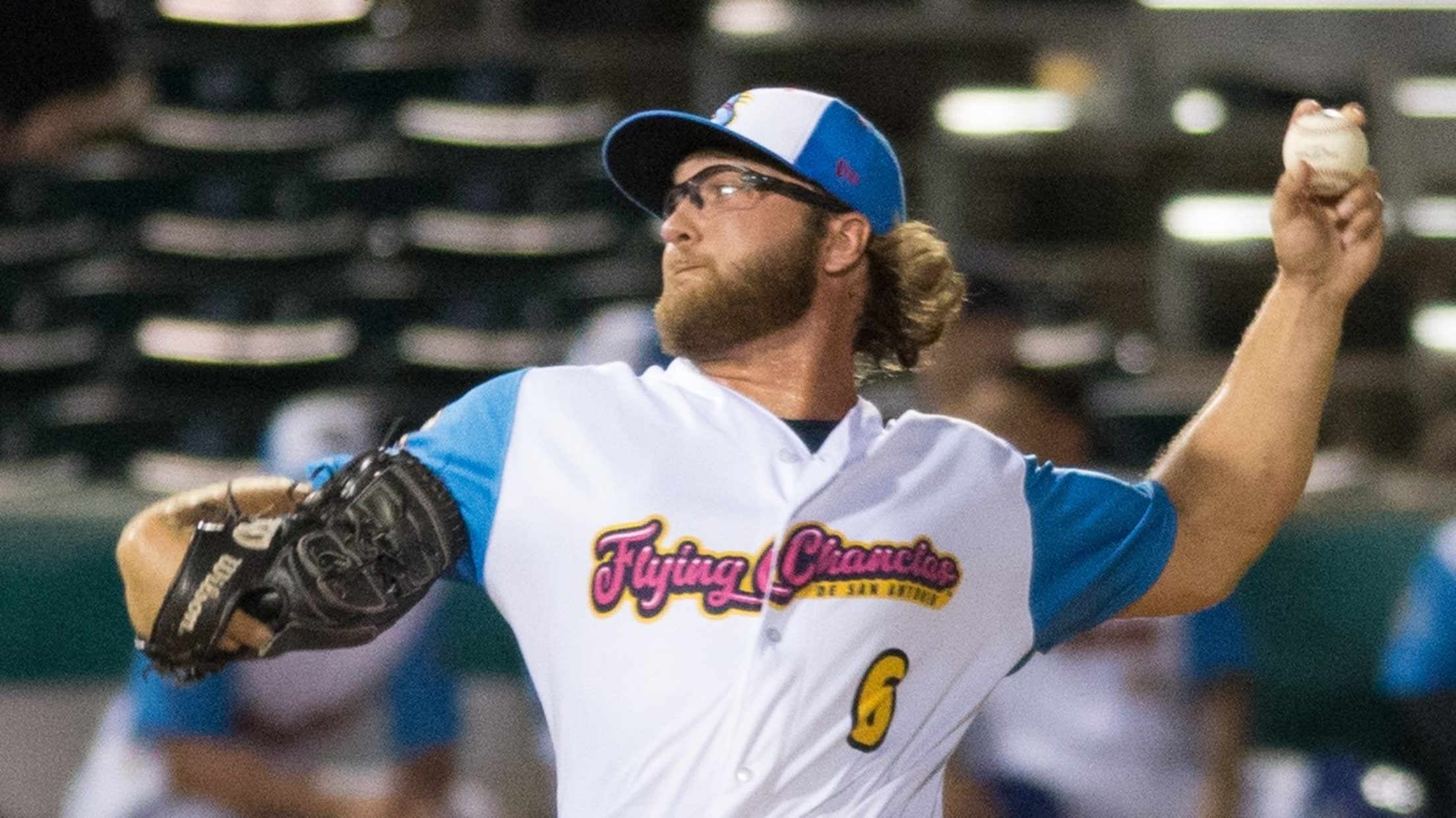 SAN ANTONIO – In a back-and-forth battle that saw four lead changes, the Pointy Boots de Amarillo came out victorious thanks to a four-run eighth inning. They take down the Flying Chanclas de San Antonio by a final score of 6-5. Osvaldo Hernandez and Brandon Pfaadt participated in a pitcher's
Komar Dominates in Game One Victory, Skender Walks it Off in Game Two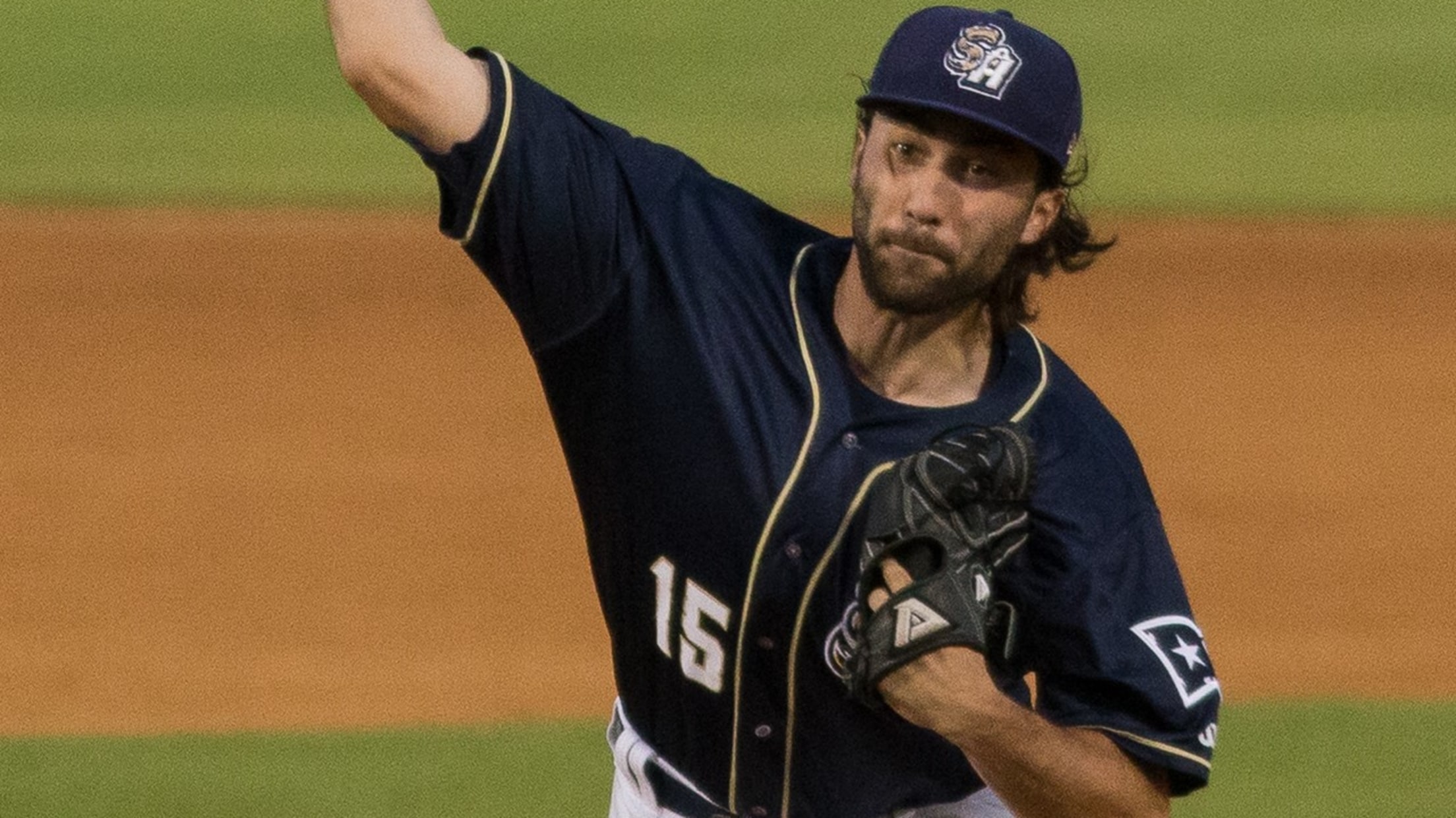 SAN ANTONIO – Brandon Komar took a no-hit bid into the fifth inning during a 2-0 Missions victory in game one. In game two, the Missions came from behind to walk-off the Sod Poodles 5-4. Ethan Skender hit a walk-off single in the bottom of the seventh inning. In game
San Antonio Missions Announce Labor Day Flash Sale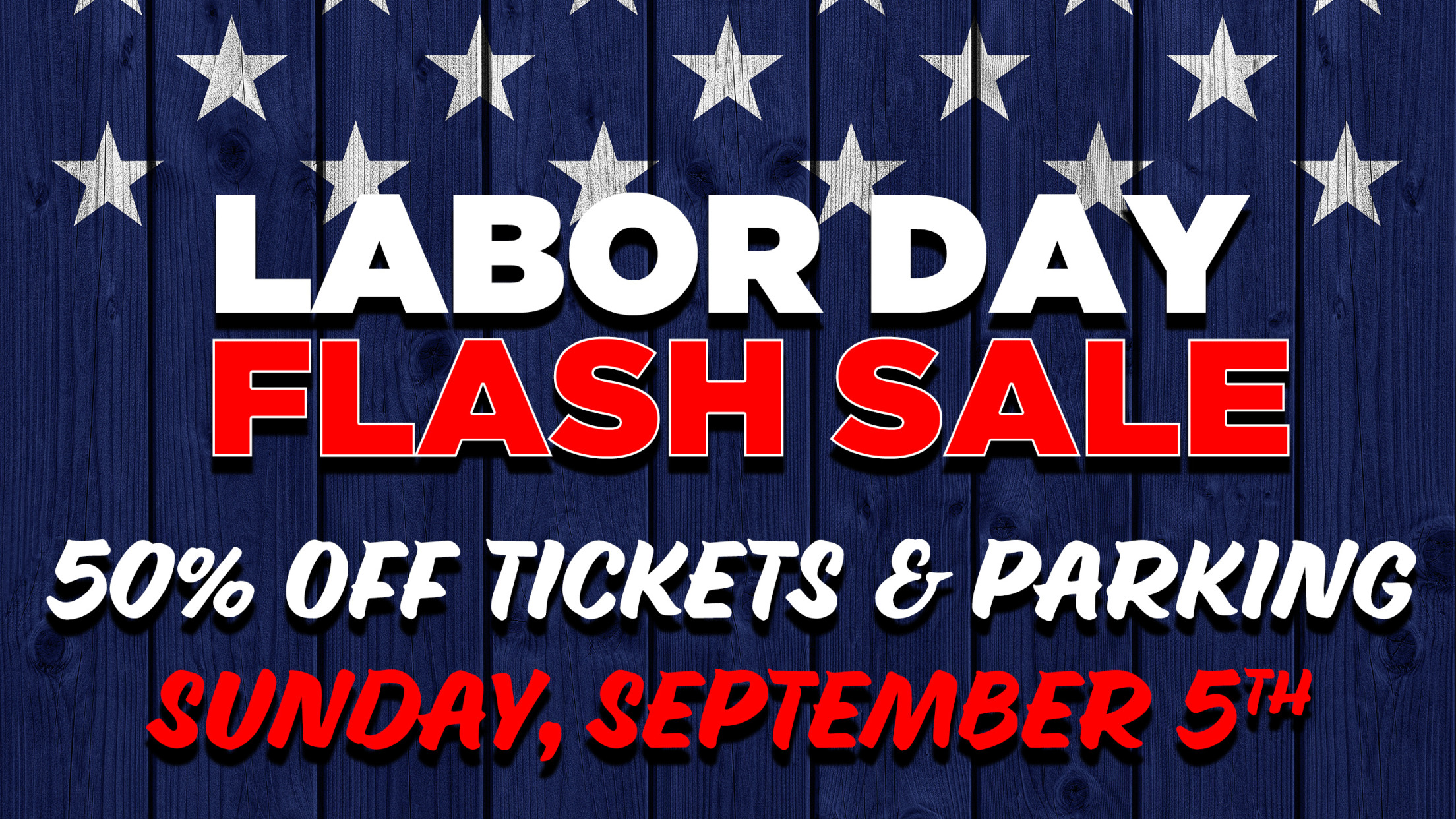 Half-Price Tickets and Parking
Ethan Skender Continues Hot Streak During Missions Opening Loss to Amarillo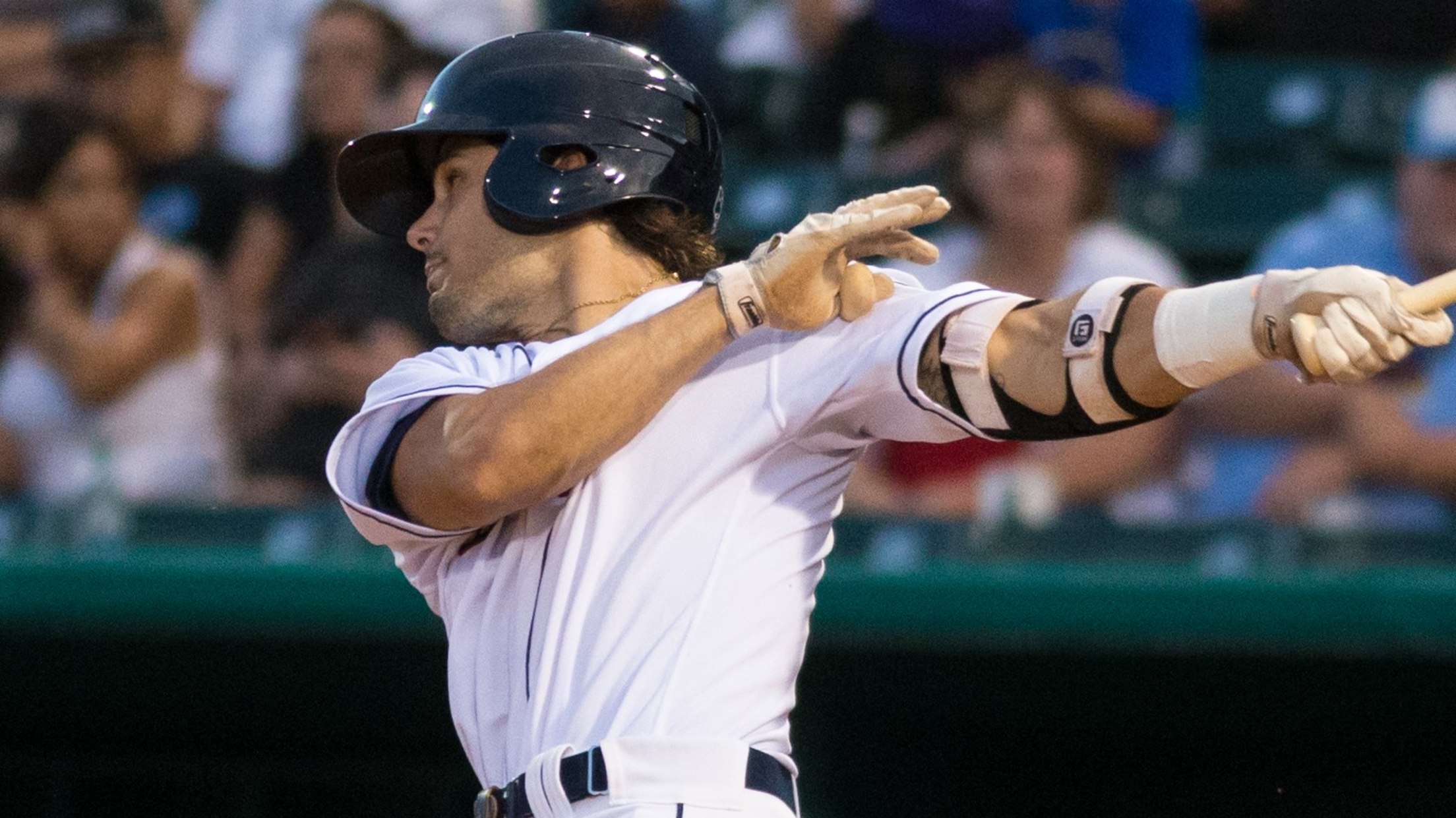 SAN ANTONIO – Some sloppy fielding from the Missions put them in an early deficit as they trailed 5-0 after four innings of play. The Missions added four runs but surrendered two big innings to Amarillo. They drop the series opener by a final score of 9-4. The Amarillo Sod
Missions Drop Series Finale Against the RockHounds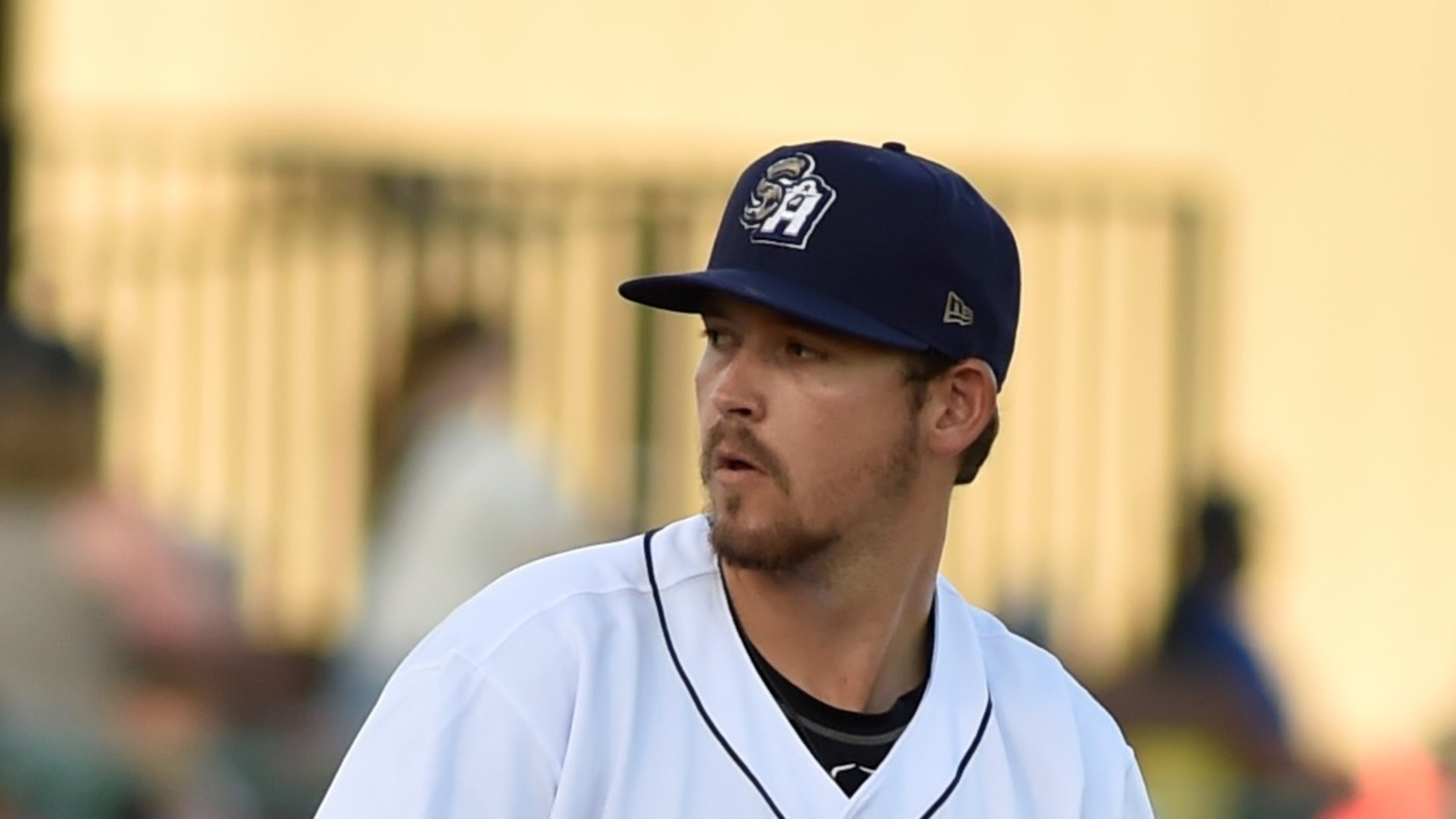 SAN ANTONIO – Despite a two-run home run from Olivier Basabe, the Missions offense failed to comeback from a 4-1 deficit. They drop their series finale against the Midland RockHounds by a final score of 4-3. Jerry Keel made his return to the Missions rotation after spending the last 10
Esteury Ruiz's Three-run Homer Carries the Missions Against Midland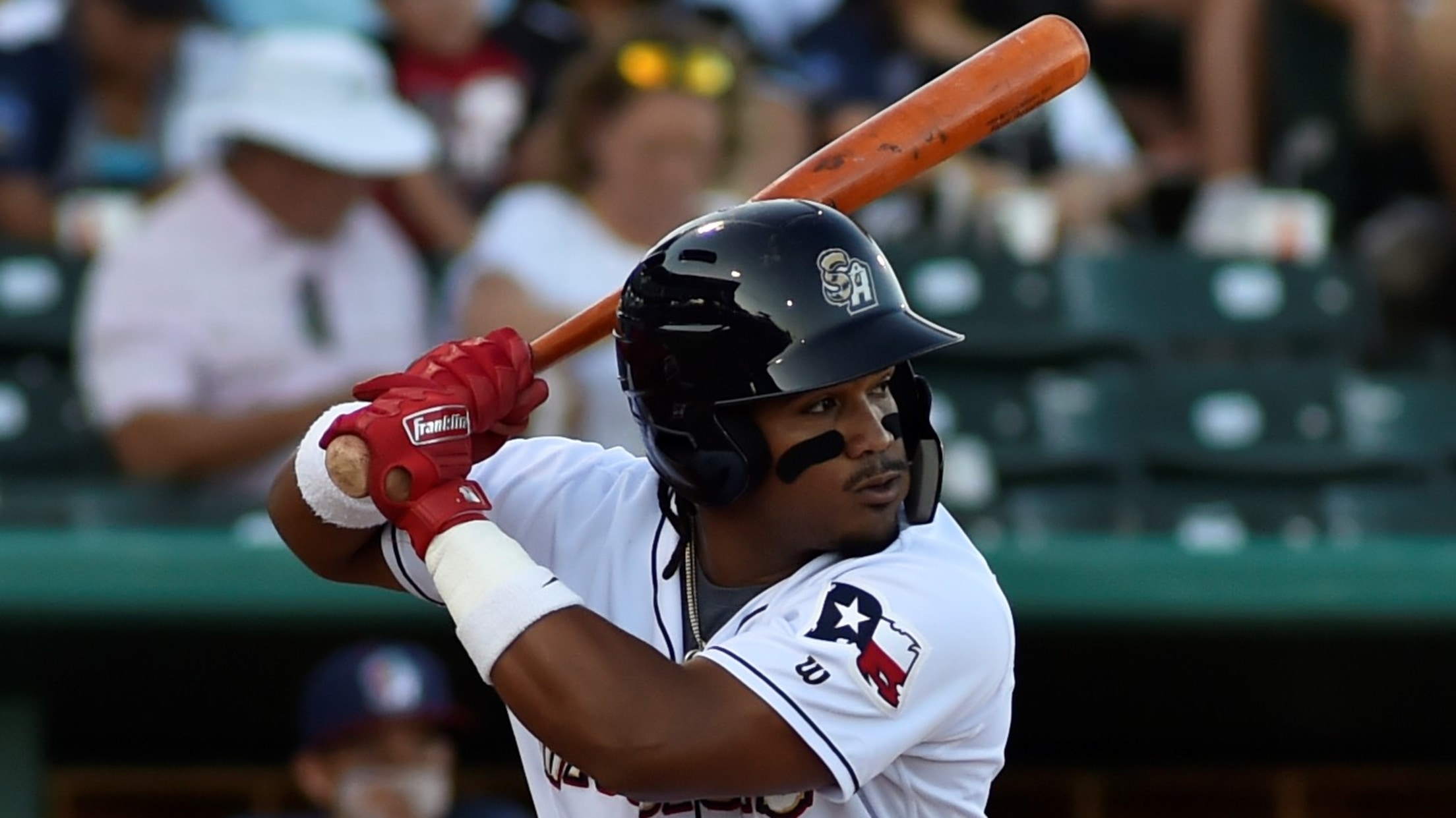 Rosario Records Three Doubles in Win