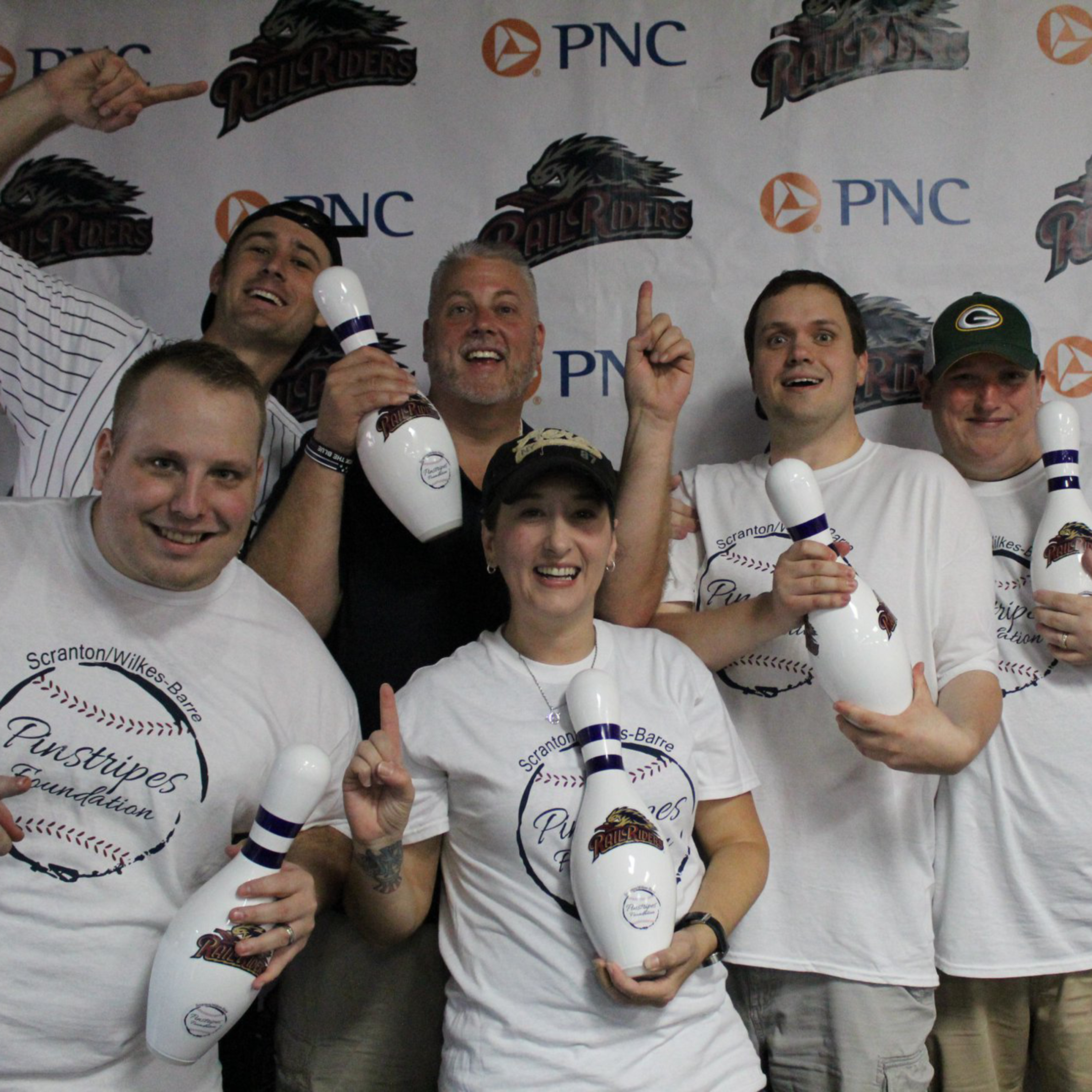 The SWB Pinstripes Foundation was formed in 2017 as the non-profit, charitable arm of the Scranton/Wilkes-Barre RailRiders. The SWB Pinstripes Foundation will support charitable organizations that aim to improve the quality of life in the Northeastern Pennsylvania area, including improving educational programs, aiding the under-served, assisting in crime and drug prevention, promoting health issue awareness and supporting children and senior welfare through donations and community programs.
During the 2017 Gildan Triple-A National Championship at PNC Field, the SWB Pinstripes Foundation launched a major fundraising campaign of historical MiLB proportions to benefit Stand Up to Cancer and several local NEPA cancer-affiliated organizations. With contributions from donors and fans from all ends of the country and beyond, the Foundation was able to raise almost half a million dollars for the benefiting organizations.
On behalf of the Scranton/Wilkes-Barre RailRiders and the SWB Pinstripes Foundation, we extend a heartfelt "thank you" to all those who have donated since 2017.
Continued support of the the SWB Pinstripes Foundation will enable us to continue to collect donations and form programs that provide inspiration and hope and impact Northeastern Pennsylvania. We hope you can join us in giving back to our great community.
Donations & Auctions
As a 501(c)(3) non-profit organization, donations to the SWB Pinstripes Foundation are tax-deductible.
To learn more about our work in the community, our upcoming events or how you can get involved, please contact Jordan Maydole, the RailRiders Director of Community Relations, or Amy Miller, our Business Operations Manager.