Help Honor World War II Veteran Matthew Yacovino At Veterans of America Day On May 21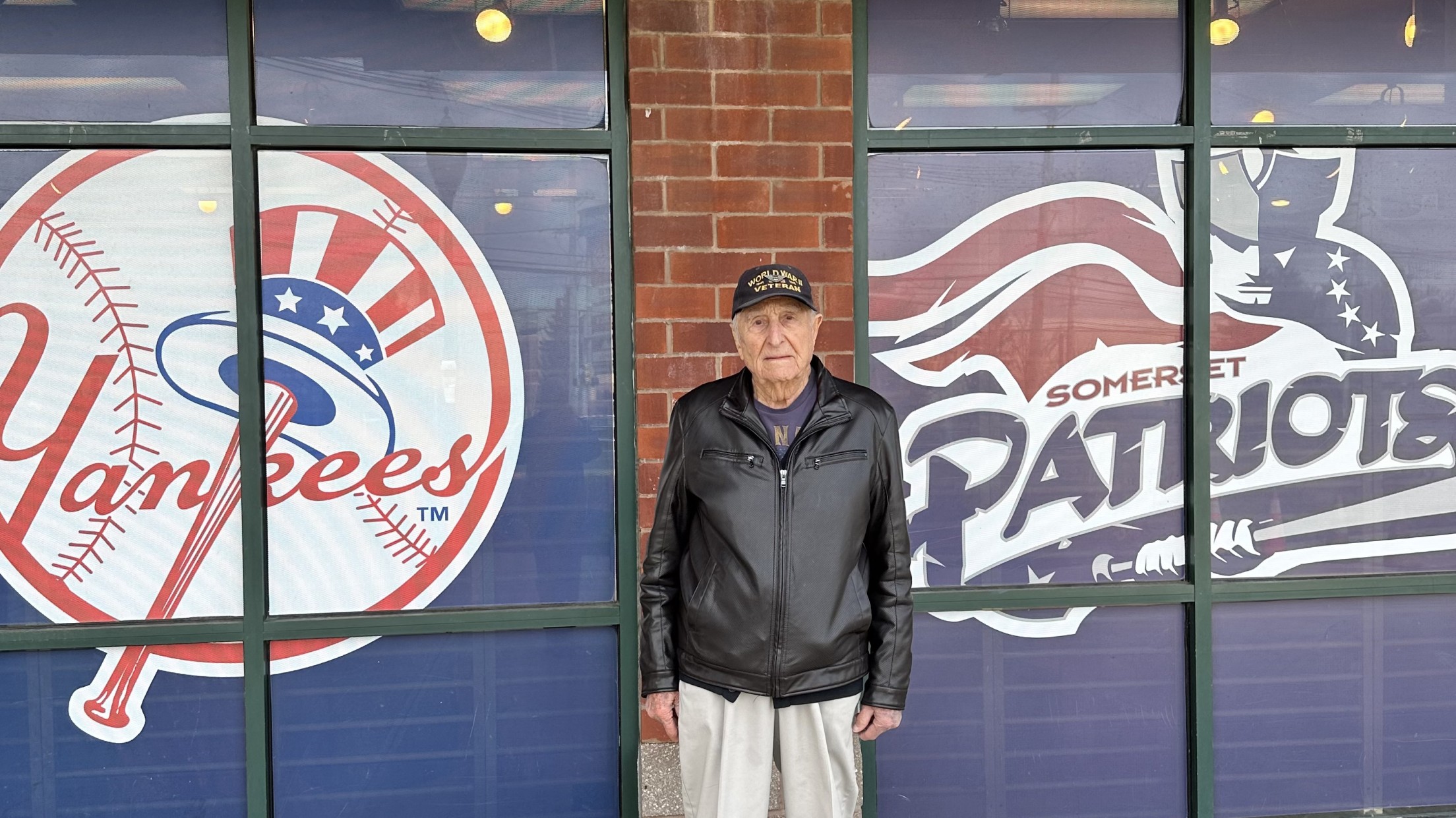 Bridgewater, New Jersey – The Somerset Patriots, the New York Yankees Double-A affiliate, will honor World War II veteran Matthew Yacovino at the team's 20th Annual Veterans of America Day at TD Bank Ballpark on Sunday, May 21. The ceremonies will begin at 12:00 pm prior to the Patriots 1:05
Bridgewater, New Jersey – The Somerset Patriots, the New York Yankees Double-A affiliate, will honor World War II veteran Matthew Yacovino at the team's 20th Annual Veterans of America Day at TD Bank Ballpark on Sunday, May 21. The ceremonies will begin at 12:00 pm prior to the Patriots 1:05 pm game against the Reading Fightin Phils (Philadelphia Phillies).
All active military members and veterans will receive complimentary tickets to the game with discounted $5.00 Upper Box tickets for their guests. Tickets are available online at somersetpatriots.com, by calling (908) 252-0700, or at the box office located at TD Bank Ballpark. If ordering online, veterans should use promo code: vet and their guests should use promo code: guest to receive the discounts. Online orders are subject to fees.
The 98-year-old Yacovino of North Brunswick and Asbury Park, enlisted into the U.S. Navy at the age of 18 and was assigned to serve during World War II in the Naval Air Service. He was shipped to North Africa to serve as a combat air crewman in Patrol Bombing Squadron VP63.
Yacovino served flying combat missions over the Mediterranean, North Atlantic and Gibraltar. During his two years in Africa, England and Gibraltar, his squadron sank four German submarines. The only German submarine (U541) to surrender during the conflict was to his flight crew in the Bay of Biscayne.
He served two years in the European Theater and then returned home for training for deployment to the Pacific Theater. He reached permanent rank of Petty Officer Aviation Ordnance First Class and temporary rank of Chief Ordnance man.
During his service, Yacovino was awarded Nay Air, Navy/US Marine Corps Commendation, American Campaign, Europe-Africa-Middle East, WWII Victory, and US Navy Combat Air Crewman medals.
Veterans of America Day pre-game ceremonies will kick off with a veterans march led by the color guard from Vietnam Veterans of America Chapter 233, a reenactment of the flag raising at Iwo Jima, and a rifle squad from GYSGT Basilone MCL Detachment.
The festivities will feature a flyover by World War II planes over the ballpark, special performances and presentations, as well as on-site tables to provide veterans and their families with important information available to them.
The Patriots players and coaches will be wearing special themed military jerseys that will be auctioned off online. The game-worn jersey auction proceeds, as well as the game's 50/50 raffle, will be donated to several veterans' charities supported by the team.
The first 2,000 fans in attendance will receive a camouflage baseball courtesy of Financial Resources Federal Credit Union.
About the Somerset Patriots
The Somerset Patriots are the New York Yankees Double-A Affiliate and develop today's top minor league talent into the pinstriped superstars of tomorrow for MLB's winningest team. The Patriots are the reigning Eastern League Champions and play their home games at TD Bank Ballpark in Bridgewater, NJ, where fans of all ages and levels of baseball fandom get to enjoy the unique experience that is minor league baseball. To learn more, visit: somersetpatriots.com.