South Bend Cubs and Legacy Heating & Air to Provide Free Tickets to United States Military
Active Military and Veterans can reserve two free South Bend Cubs tickets for Military Appreciation Weekend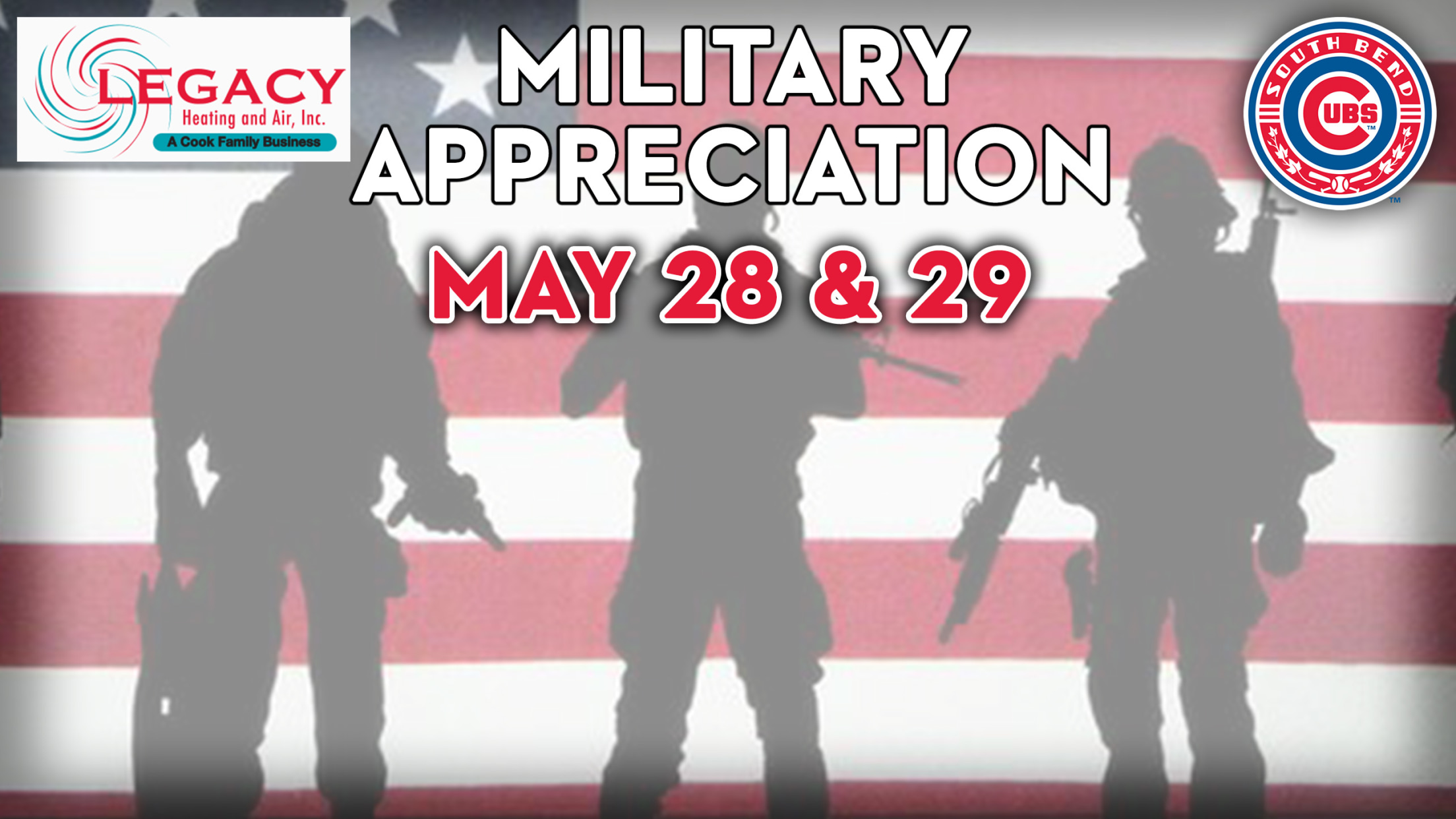 SOUTH BEND, IN – In what is always a marquee pair of days at Four Winds Field, the South Bend Cubs will once again host Military Appreciation Weekend on Saturday, May 28 and Sunday, May 29 as the Cubs face off with the Great Lakes Loons. As presented by Legacy
South Bend Cubs and Jordan Automotive Present Teacher Appreciation Night
Teachers and administrators in Michiana can receive two free tickets to the home game on June 8.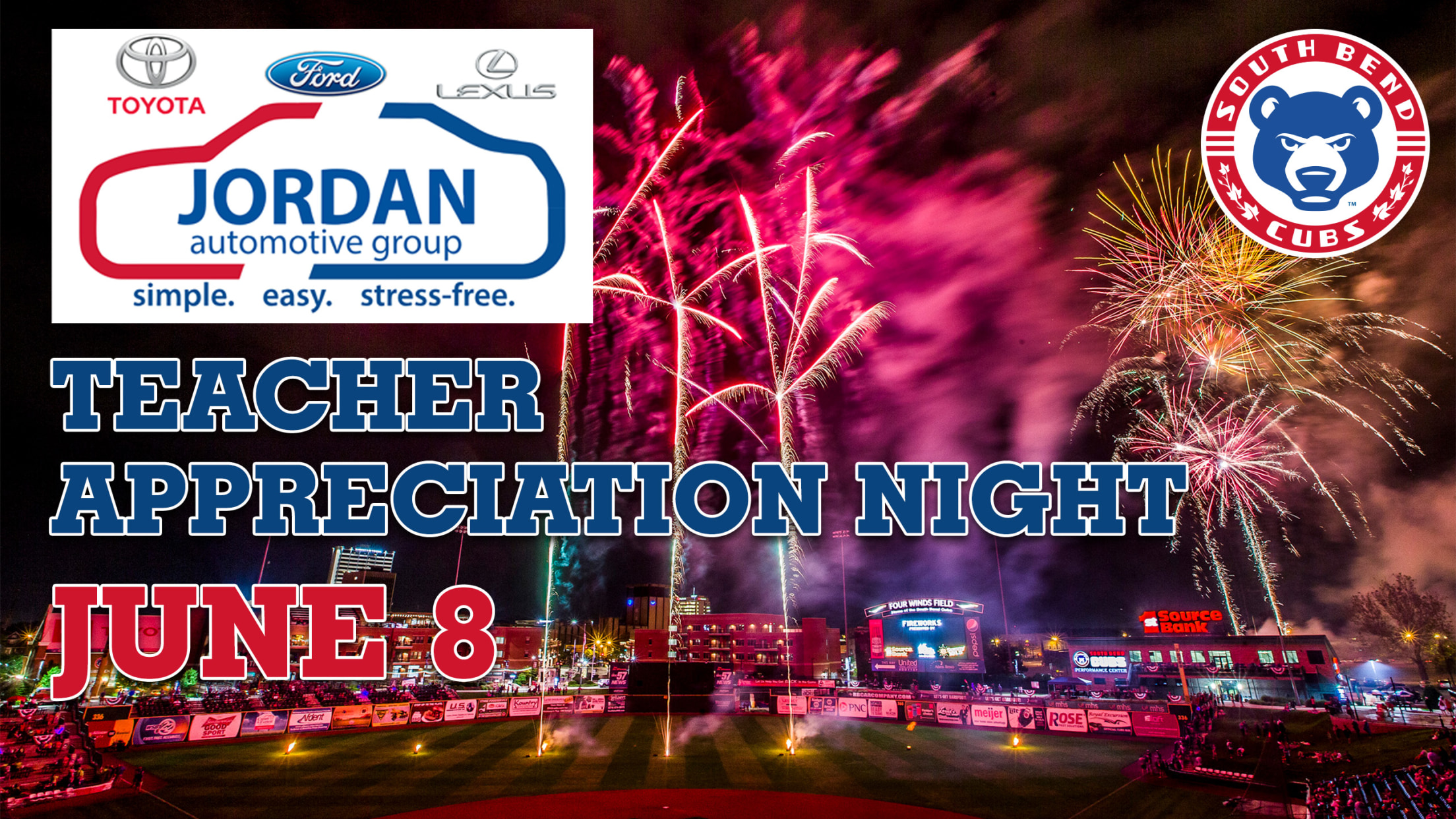 SOUTH BEND, IN – The South Bend Cubs are thrilled to continue to partner with Jordan Automotive for another Teacher Appreciation Night at Four Winds Field on Wednesday, June 8 for a 7:05 p.m. ballgame that includes post-game fireworks. "We love this night every year," said South Bend Cubs President
Cubs Flirt with Comeback, but Loons Escape and Win 4-3
Caleb Knight blasts first home run of season in big 9th inning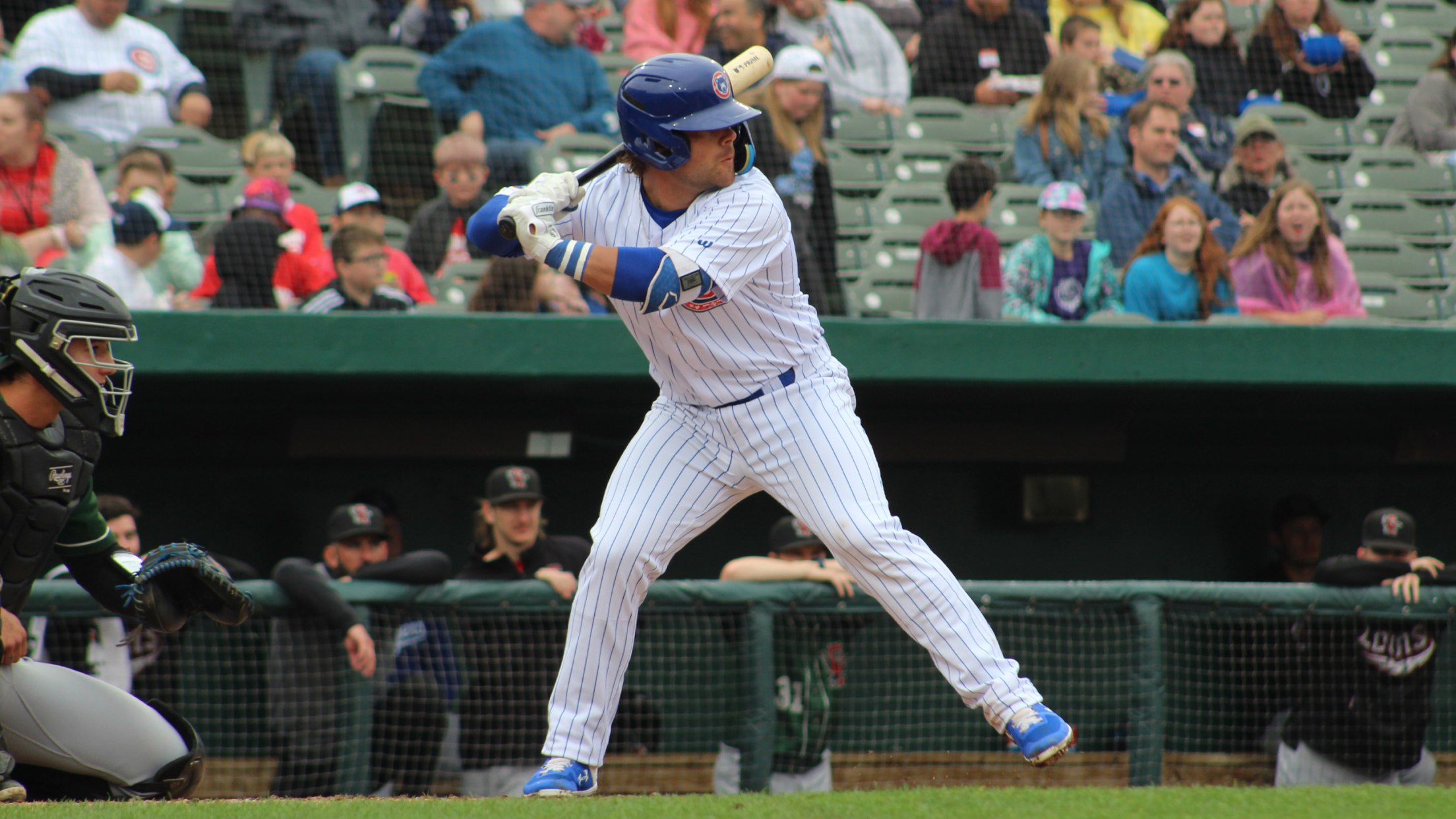 South Bend, IN – For much of the late morning and early afternoon, the Great Lakes Loons kept the South Bend Cubs bats quiet in game two of their six game series. The Cubs did not draw a walk in the game, but they gave the Loons yet another late
Pertuz and Caissie Power Cubs Past Loons in Opener 6-4
South Bend puts away 12th home win in last three weeks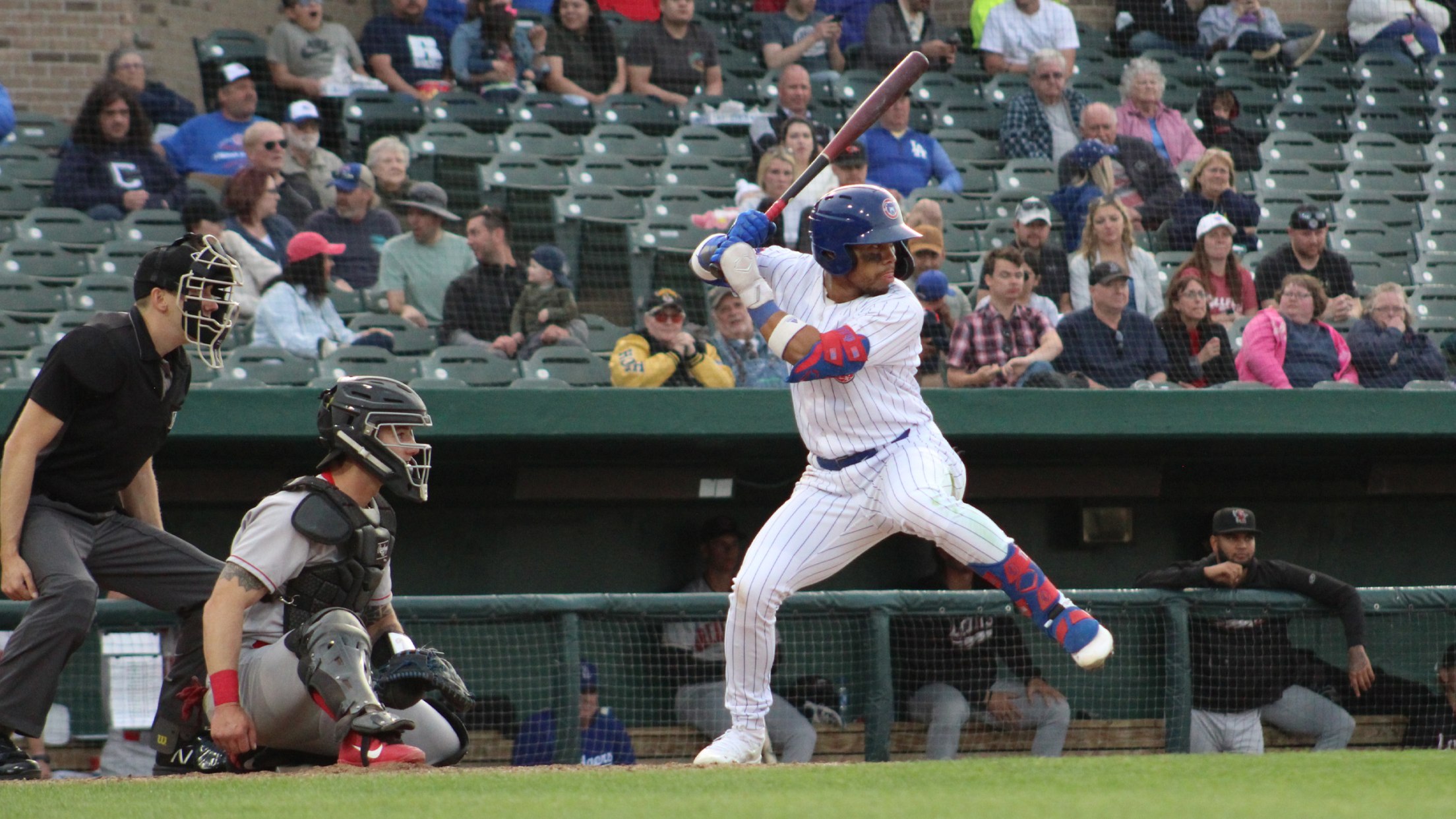 South Bend, IN – The South Bend Cubs play their best baseball at Four Winds Field. Prior to their six-game road trip against the Wisconsin Timber Rattlers last week, South Bend won 11 of 12 games at home, including a six-game sweep of the Peoria Chiefs. Tuesday night in Downtown
Ruoff Mortgage Homestand Preview: May 24-29
Great Lakes comes to town for six-game clash with South Bend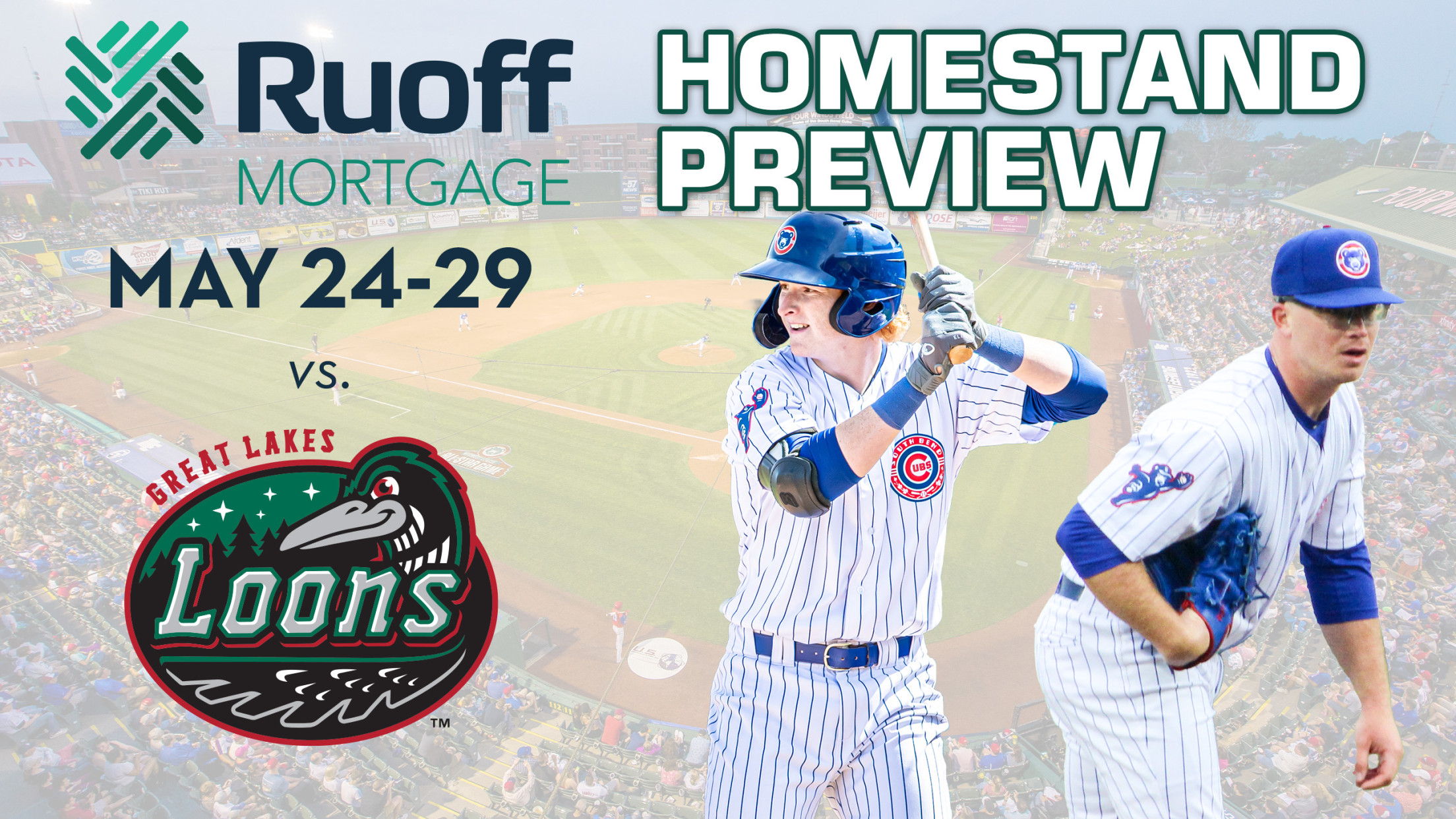 South Bend Cubs (23-16) Great Lakes Loons (23-16) Affiliation: Dodgers A huge series begins Tuesday night at Four Winds Field as a pair of 23-16 teams square off in a six-game series in South Bend. The Loons have won four-straight series and sit in second place in the East, 3.5
Wisconsin Jumps All Over South Bend in Game Five
The Timber Rattlers offense finally broke out after being stymied through four games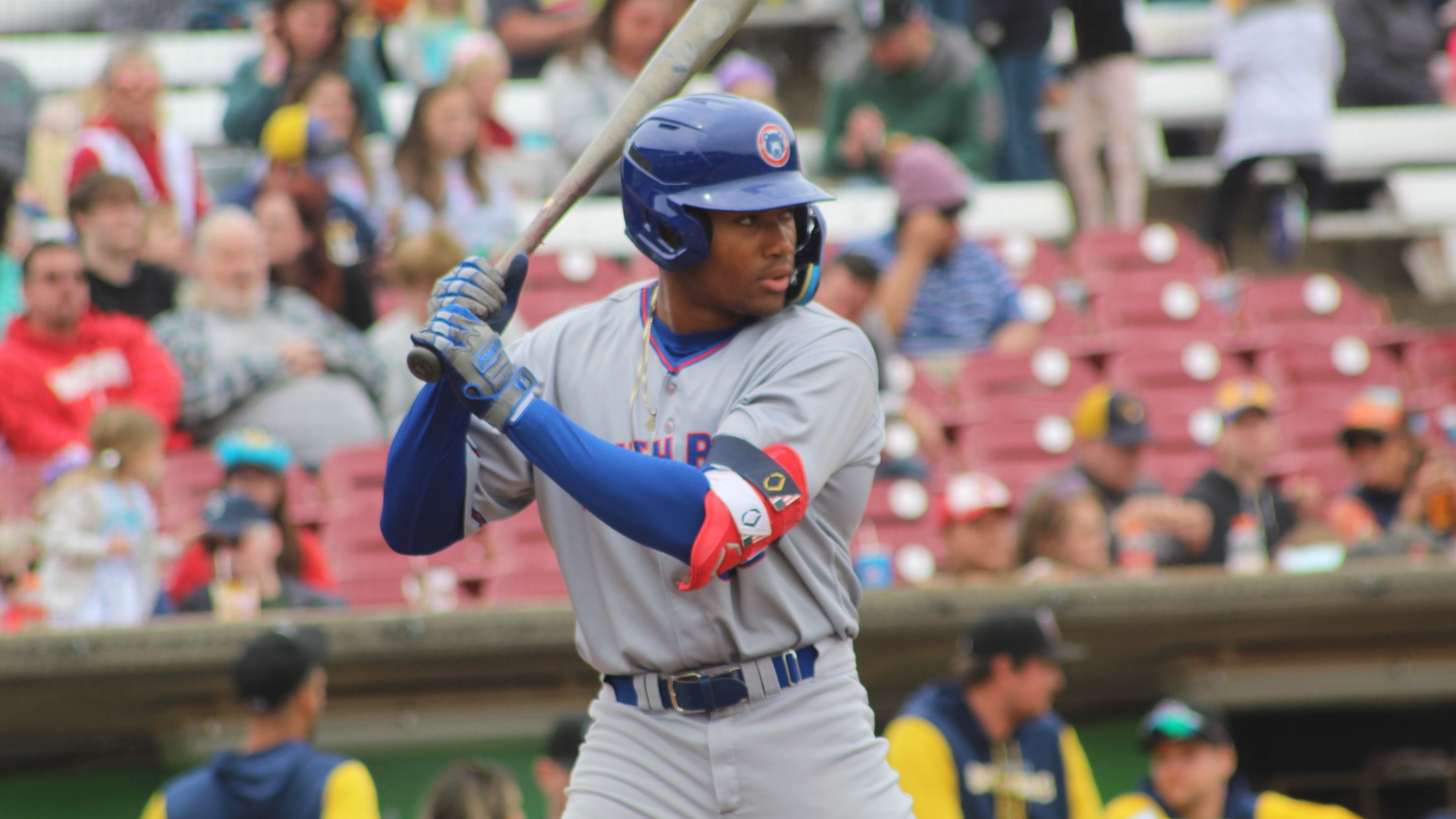 APPLETON, WI – The South Bend Cubs saw their three-game winning streak come to an end on Saturday afternoon in a 9-2 drubbing at the hands of the Wisconsin Timber Rattlers. The Cubs staff had combined allowed just seven runs through the first four games of the six-game series. Every
Caissie, McKeon Power Cubs to Third Straight Victory
South Bend gets their 14th win in last 16 games, 6-2 the final over Wisconsin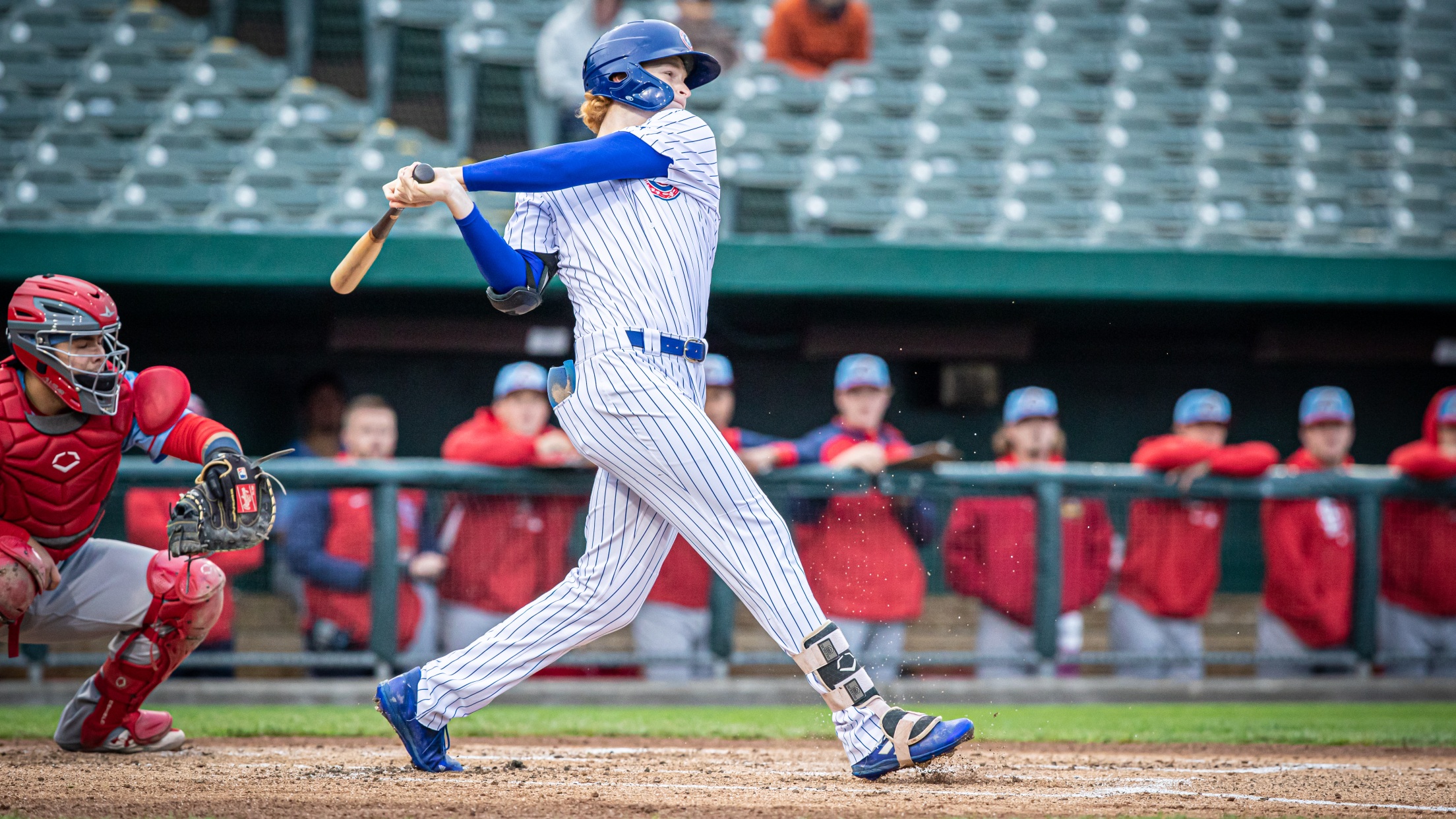 APPLETON, WI – Another winning streak for the South Bend Cubs. After dropping the series opener against the Timber Rattlers, the Cubs rattled off back-to-back-to-back wins. Owen Caissie picked up the first multi-homer game of his young career and a late Scott McKeon homer sealed a comfortable 6-2 win. Russell
Cubs Survive in Extras, Take 2-1 Series Edge
Cole Roederer's RBI single wins it for South Bend in the 10th on Thursday night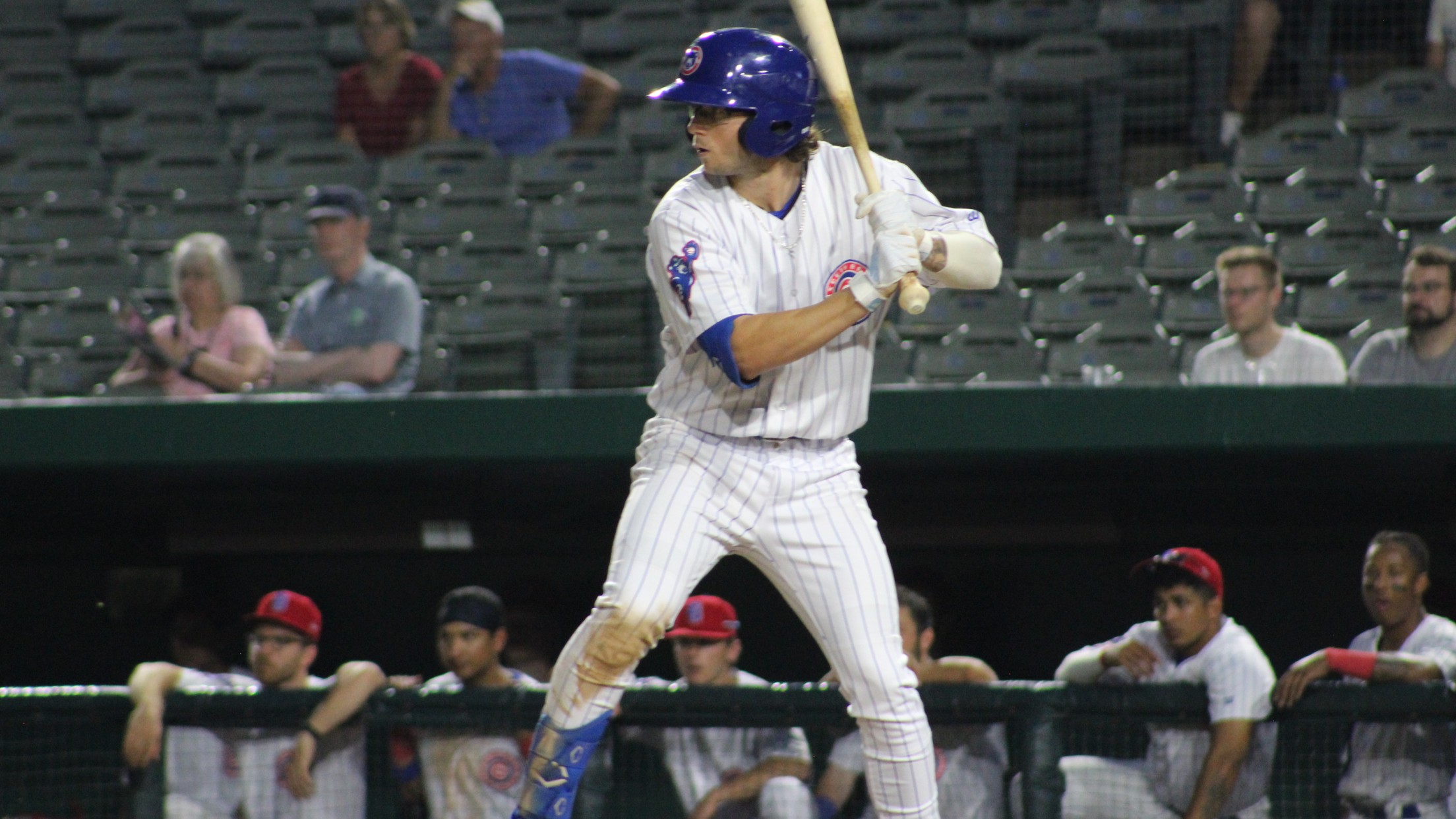 APPLETON, WI – Another wild one filled with high drama and anxiety late. If you have any nails left after this doozy then you're better off than me. Cole Roederer delivered an opposite field single in the 10th inning that drove in Fabian Pertuz and ultimately won the game for
Cubs Two-Hit Timber Rattlers, Even Series
Every player reached base at least once in total team effort 8-2 win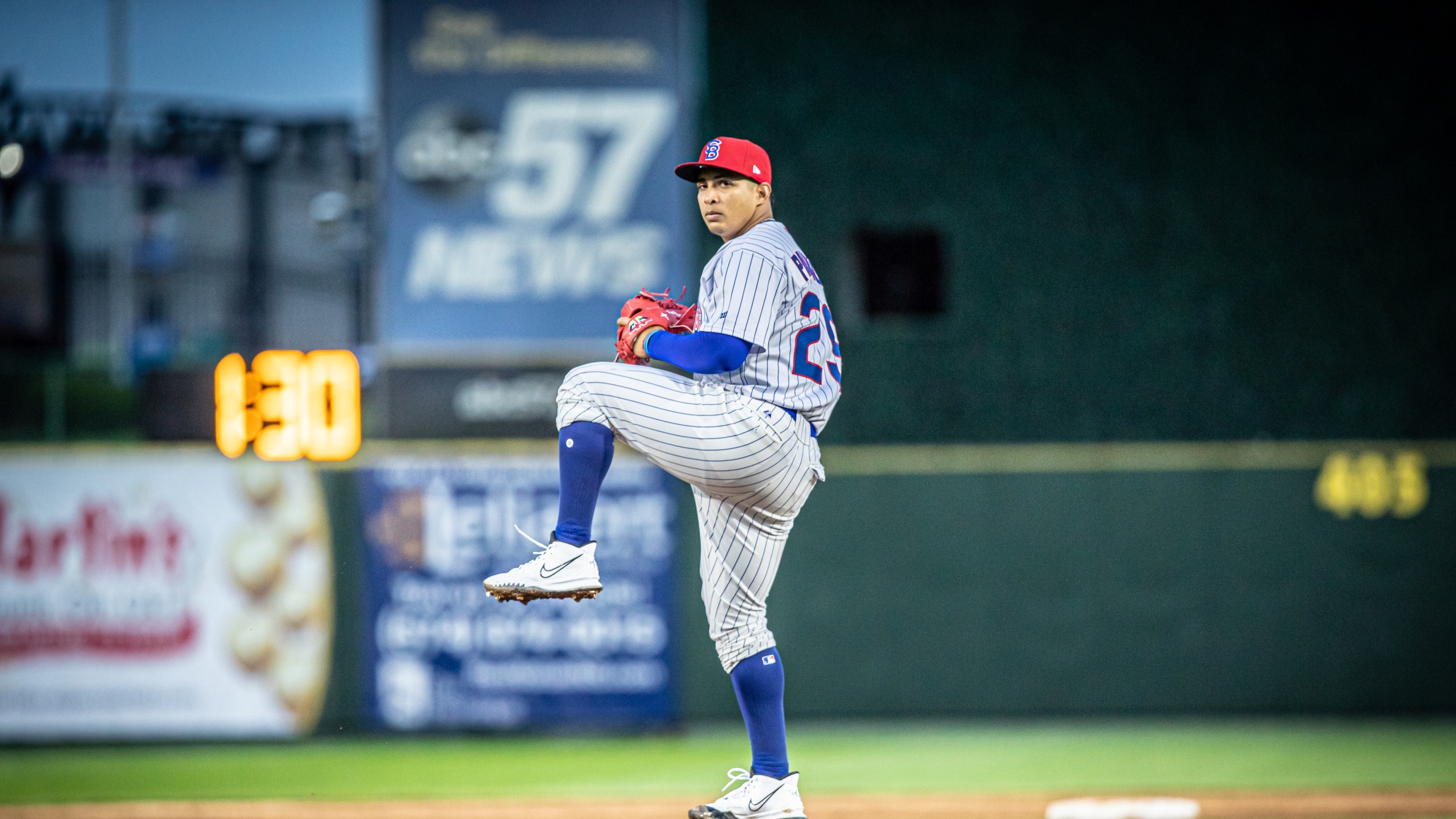 APPLETON, WI – In the series opener neither side lit up the scoreboard, but Wednesday afternoon the Cubs offense tallied eight runs on ten hits and stymied the Wisconsin bats to the tune of just two base hits. The 8-2 win was quite the bounce back to tie up the
8th Inning Timber Rattlers Homer Sinks Cubs in Opener 
Wisconsin wins 3-1 on the backs of Gray Jr. homer and Kelly quality start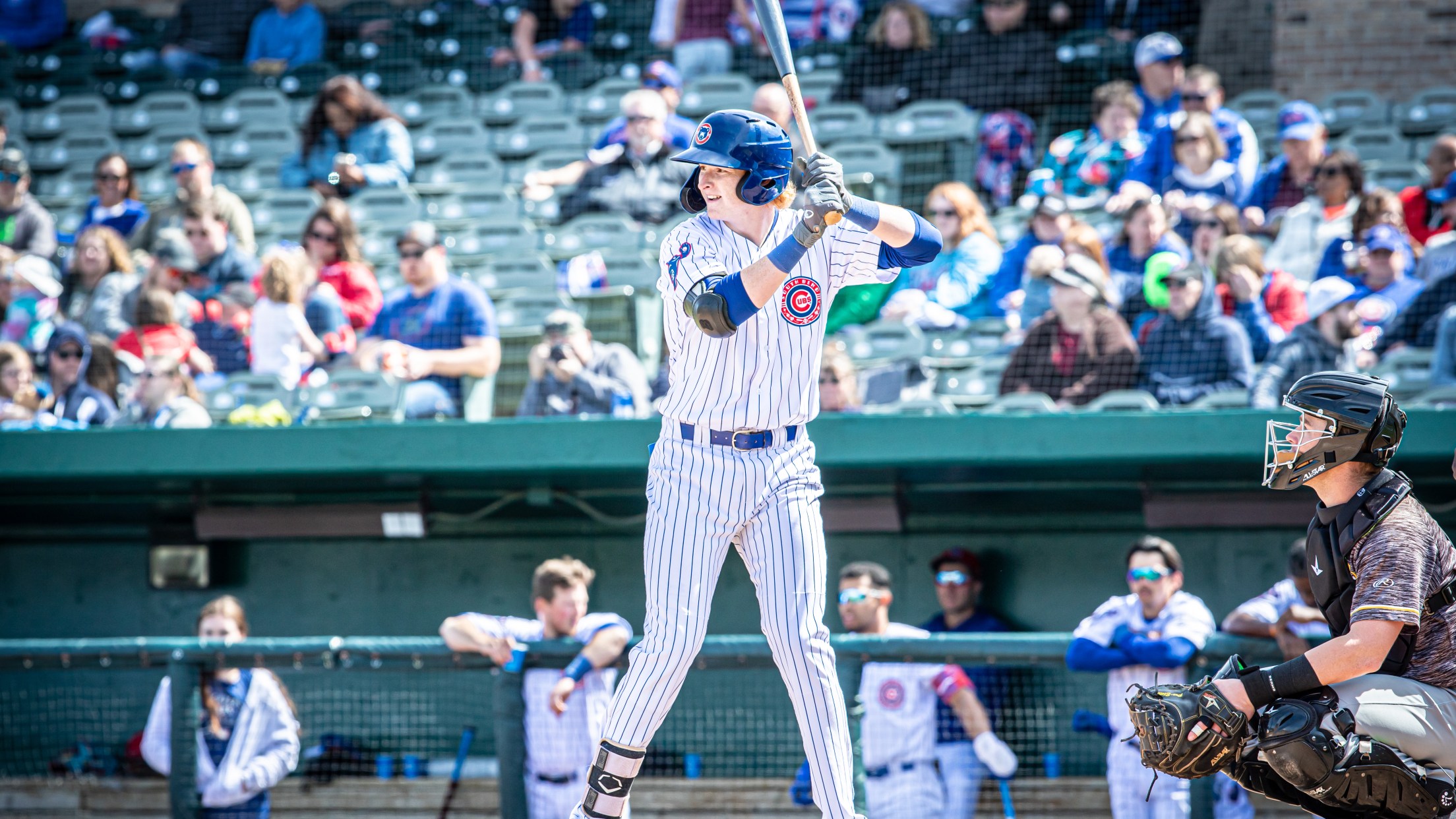 APPLETON, WI – Tuesday night matched two of the hottest teams in the Midwest League, the Cubs who had won 11 of 12 and the Timber Rattlers who had gone 9-1 in their last 10 games. Tied 1-1 in the eighth inning and with the Cubs closer Jeremiah Estrada on
Toyota Road Report: May 17-22
South Bend Cubs Travel North for Pivotal West Division Series Versus Timber Rattlers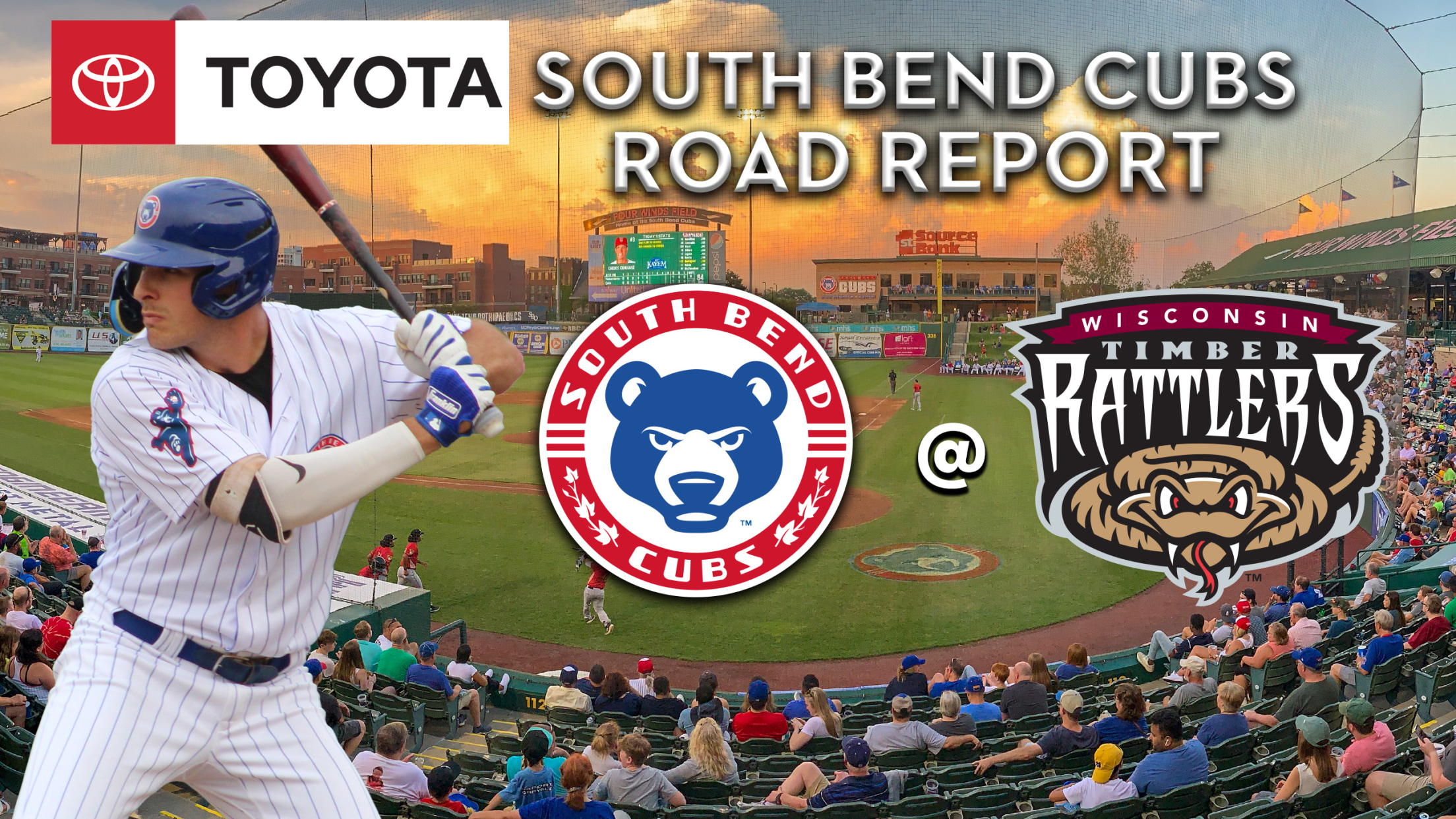 The South Bend Cubs just wrapped up their most successful homestand since becoming a Chicago Cubs affiliate. With 11 wins in 12 games against the Peoria Chiefs and Fort Wayne TinCaps, the Cubs find themselves right back in contention in the Midwest League's West Division. Now only four games back
South Bend Cubs First Baseman Matt Mervis Named Midwest League Player of the Week
Mervis hit .415 in 12-game homestand with walk-off homer versus Fort Wayne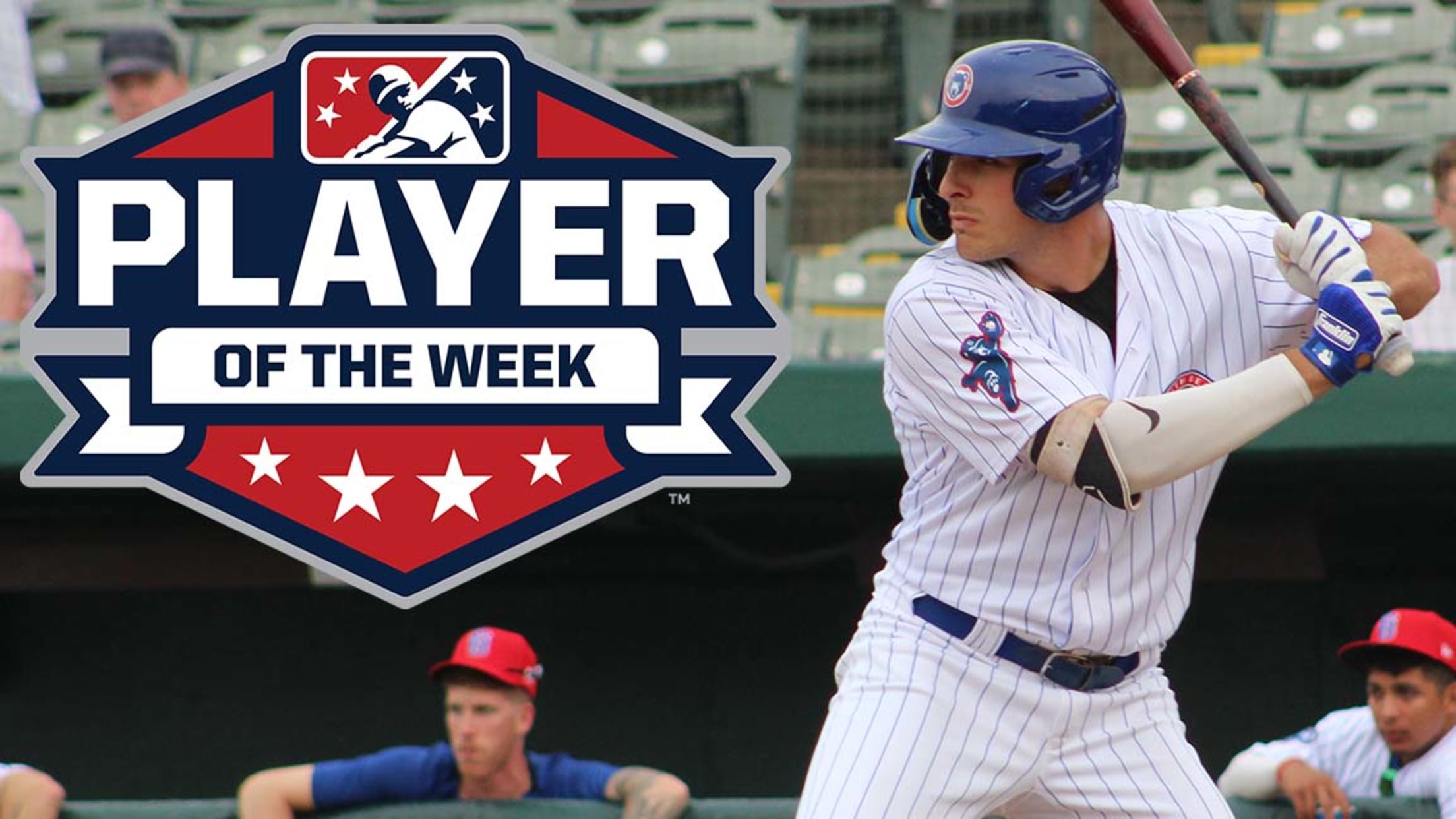 South Bend, IN – With a monstrous performance in the team's 12-game homestand, in which the South Bend Cubs went 11-1 against the Peoria Chiefs and Fort Wayne TinCaps, first baseman Matt Mervis has been named the Midwest League Player of the Week. It is the second time this month
Cubs Finish 12-game homestand 11-1
South Bend rode the bat of Jake Washer and the arm of Joe Nahas to a 5-1 victory Sunday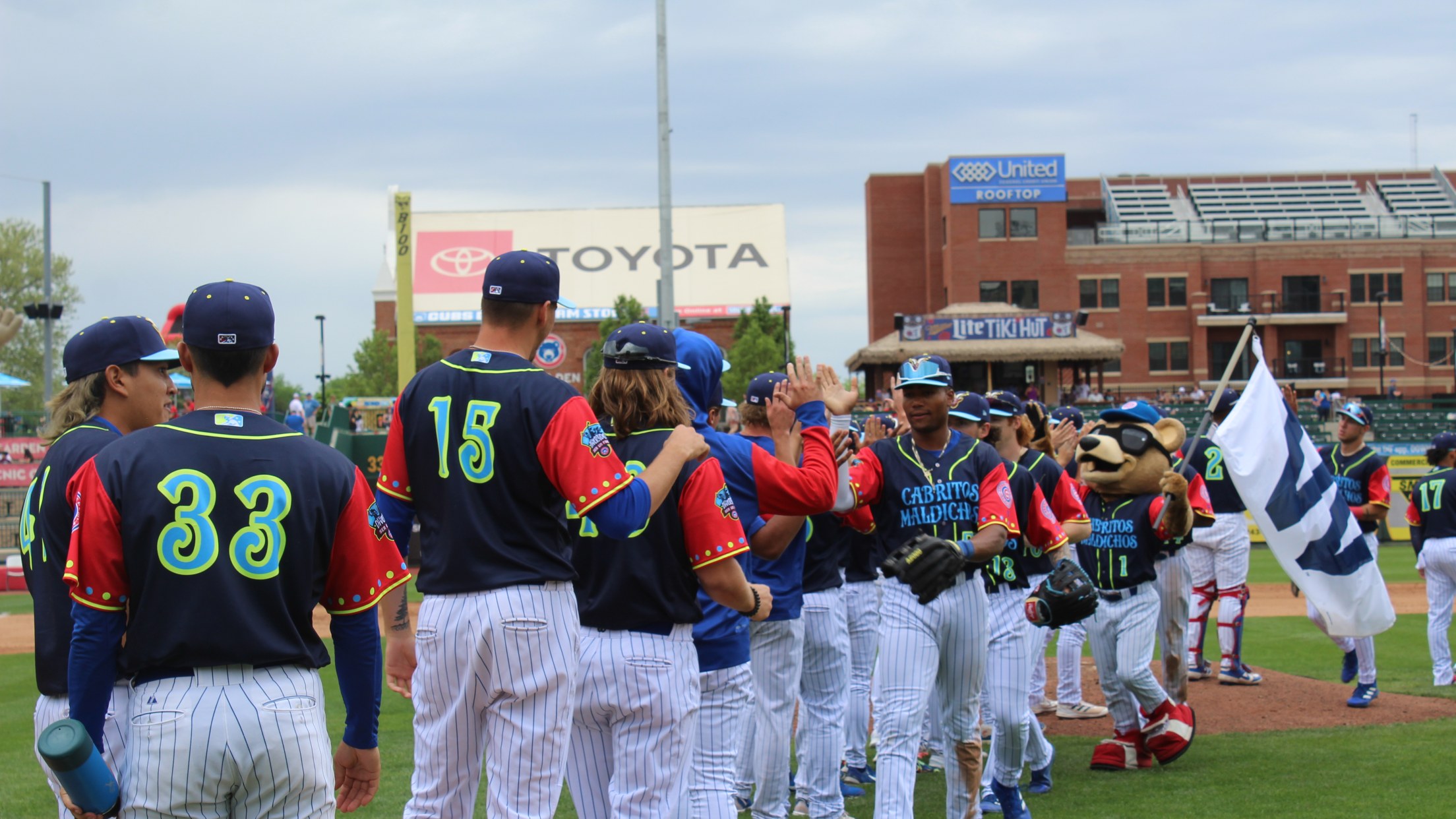 South Bend, IN – When Scott McKeon settled under a pop-up on the infield grass off the bat of Jack Stronach, one of the best homestands in franchise history came to an end. After a six-game sweep of the Peoria Chiefs last week, the Cubs took 5-of-6 from the TinCaps
Los Cabritos Maldichos Vuelven A Ganar
Cubs terminan estadía en casa con récord de 11-1.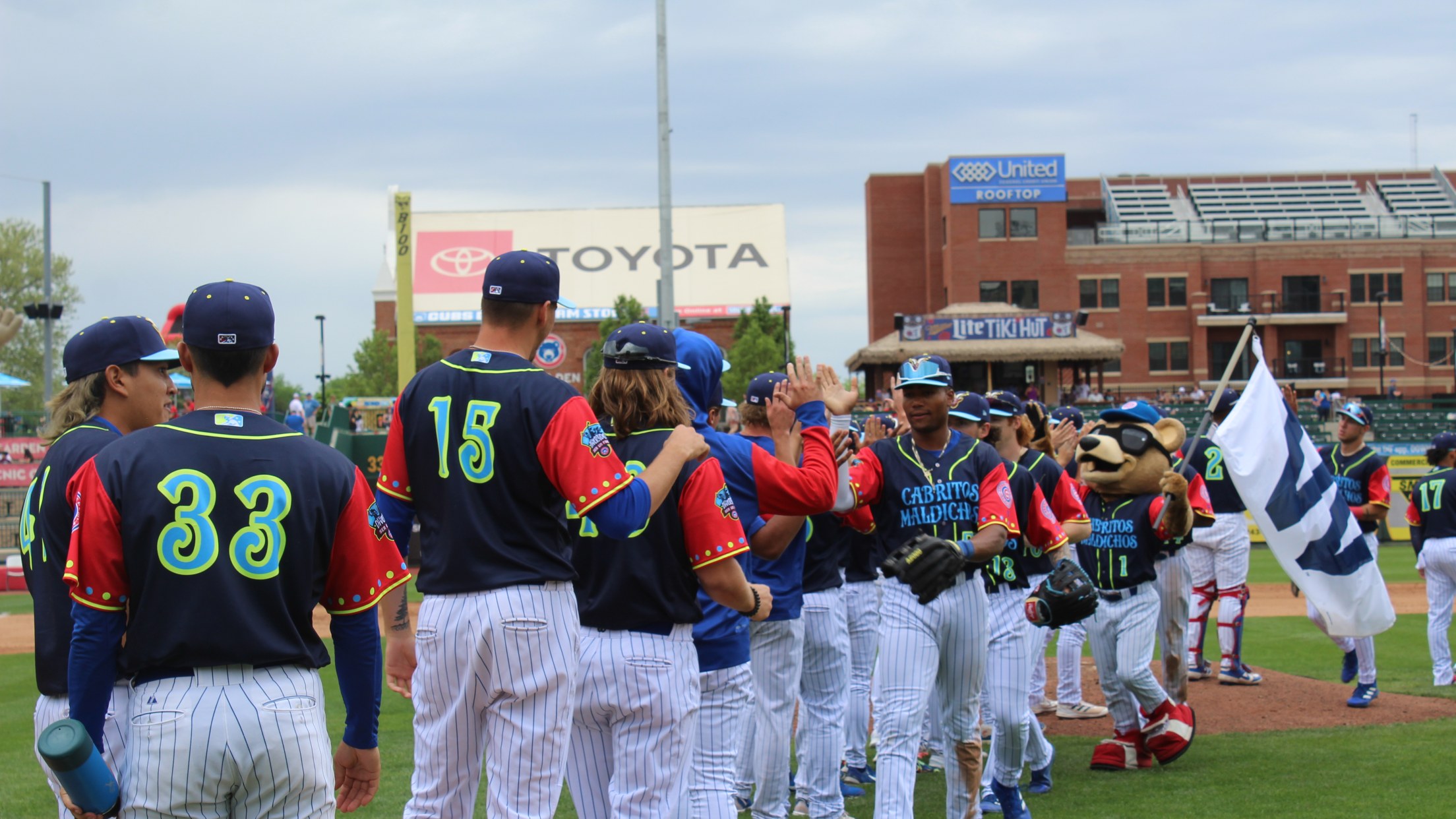 SOUTH BEND, IN - Los South Bend Cubs alargaron a 11 partidos ganados en sus últimos 12 partidos disputados tras derrotar 5-1 a los Tin Caps de Fort Wayne vestidos de Cabritos Maldichos gracias a una gran tarde del receptor Jake Washer y de una sólida apertura del abridor Joe
South Bend Strikes for 11 Runs, Again
The Cubs never trailed on Saturday and took down Fort Wayne 11-7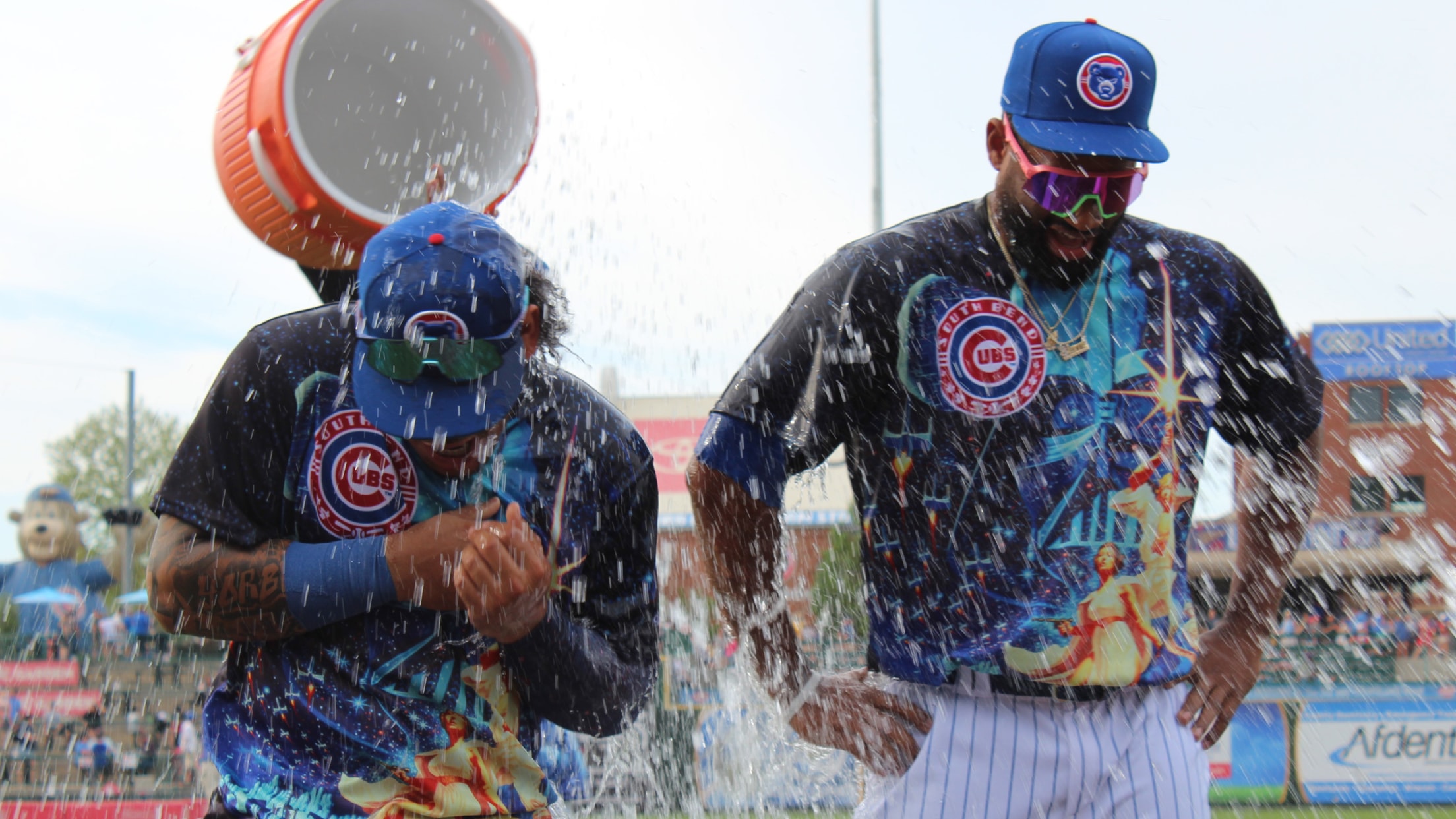 South Bend, IN – The Cubs won their 10th game in their last 11 on Saturday, as they withstood a late surge from the TinCaps in front of a crowd of 5,181 on Star Wars Night. After four innings of play South Bend led 8-0, capping a stretch of 19
Cubs Explode for Season-High 11 Runs on 21 Hits
South Bend rattles off 11 unanswered against Fort Wayne in front of crowd of 6,060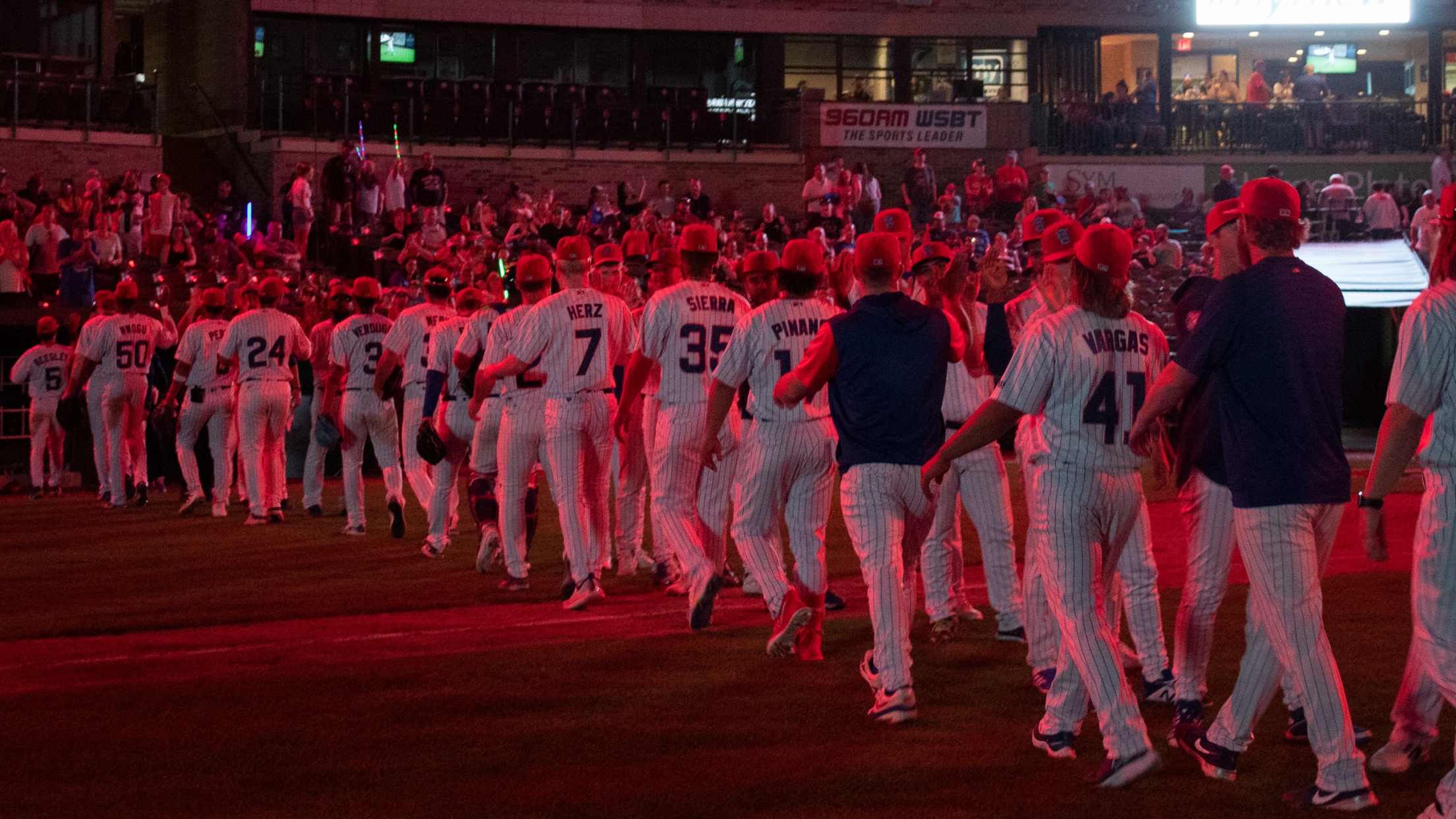 South Bend, IN – Wow. I mean where do I start? What a Friday night at Four Winds Field. After seeing their winning streak halted at eight game in shutout fashion last night, the Cubs came back with authority and rocked a season-high 21 hits, leading to a season-high 11
Cubs Blanked by TinCaps as Win Streak Halts
Fort Wayne takes game 3 by a 5-0 final behind a gem from Noel Vela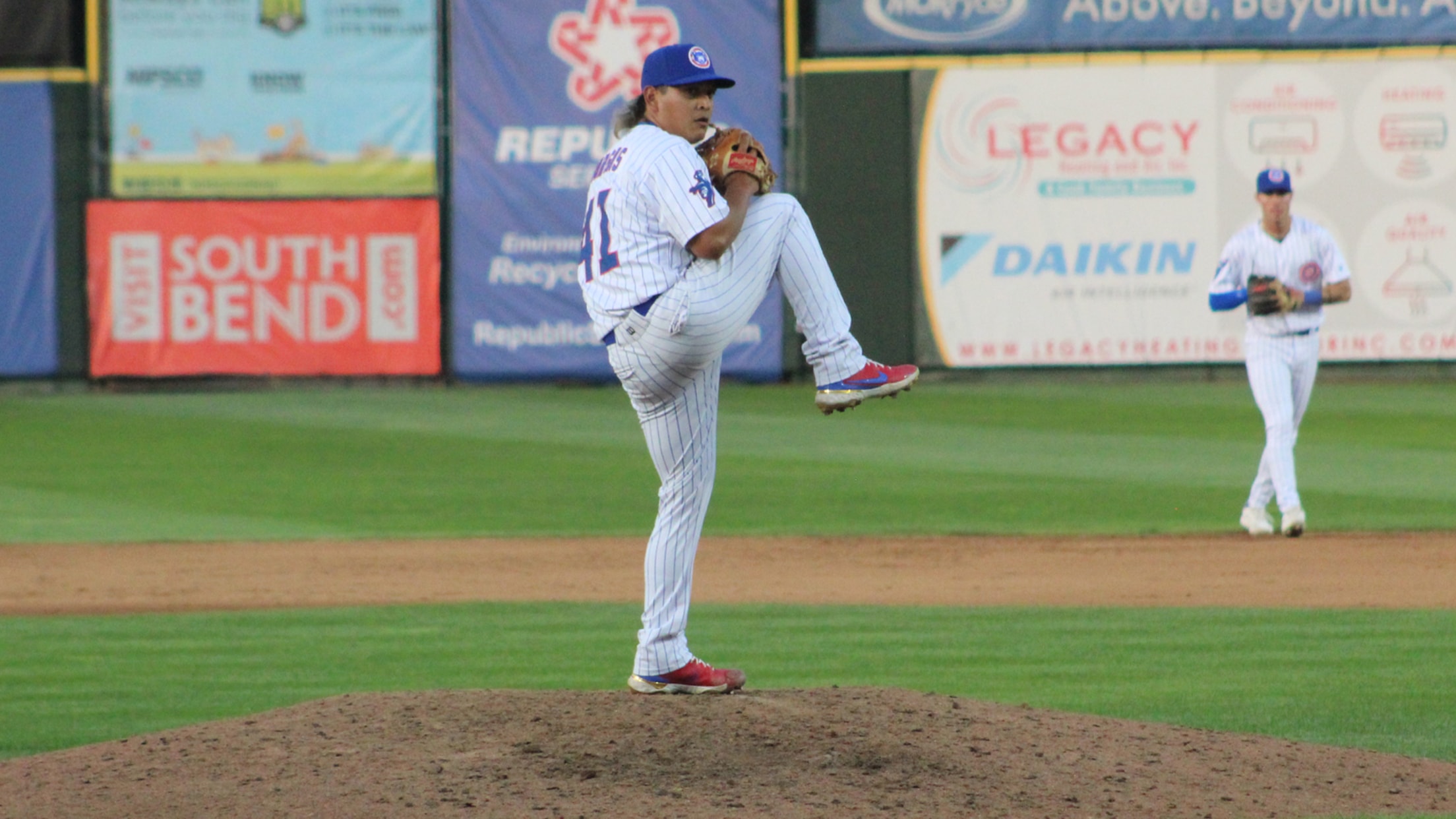 South Bend, IN – Every winning streak comes to an end eventually and on Thursday night the longest active winning streak in Minor League Baseball came to end at eight games. Noel Vela, who entered the game having allowed one run on the entire season, spun six scoreless innings, allowed
South Bend Hangs on for Eighth Win in a Row
The Cubs never trailed against the TinCaps on Wednesday night and took game two, 6-5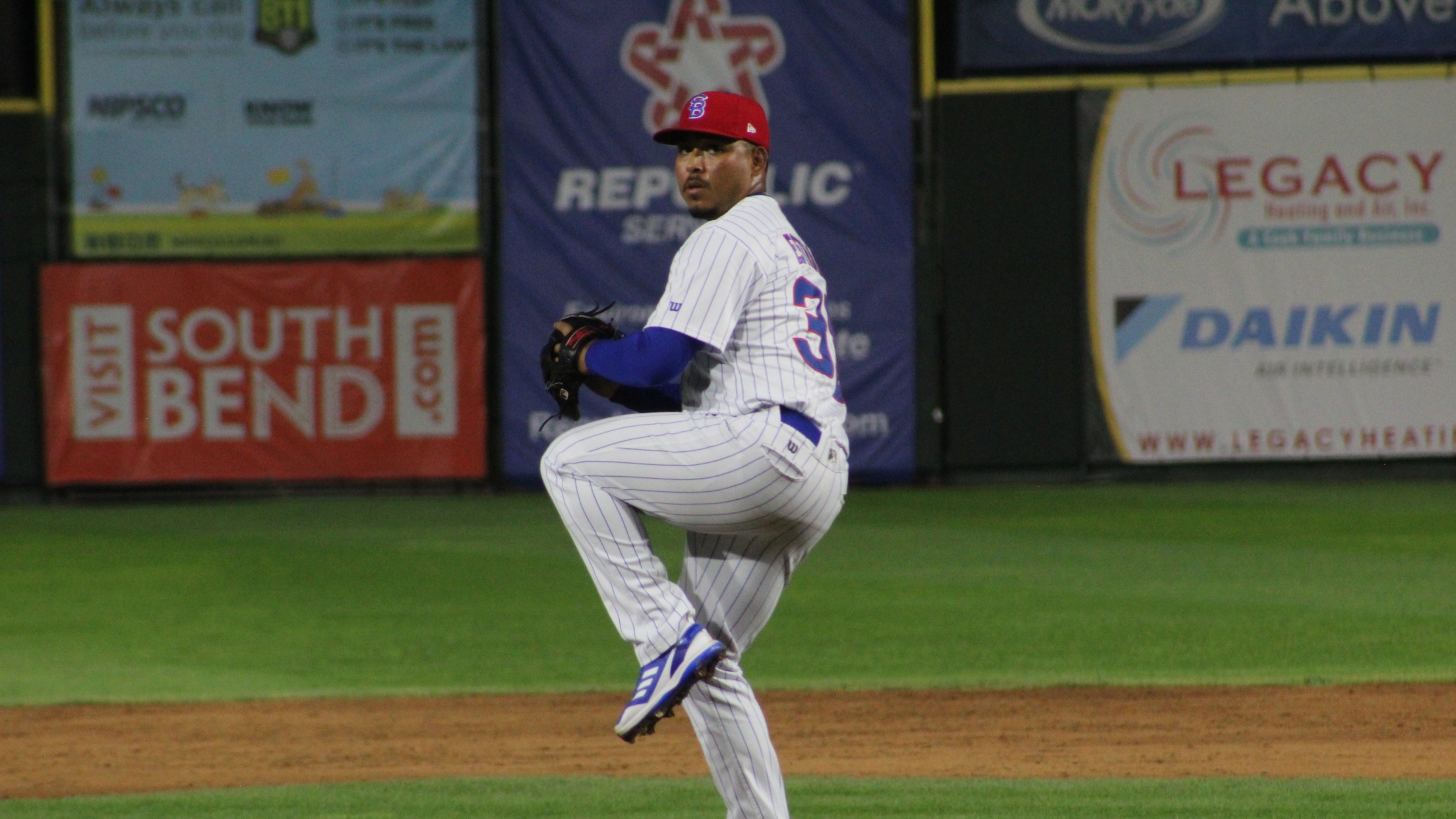 South Bend, IN – Mark it eight, dude! The South Bend Cubs won 6-5 in another white-knuckler and in doing so extended their winning streak to eight games overall, ten in a row at home. Jeremiah Estrada came on with the tying and go-ahead runs aboard in the eighth inning,
Mervis Walk-Off Homer Makes it 7 Straight Wins for Cubs
South Bend sinks Fort Wayne 9-7 in series opener behind another thrilling comeback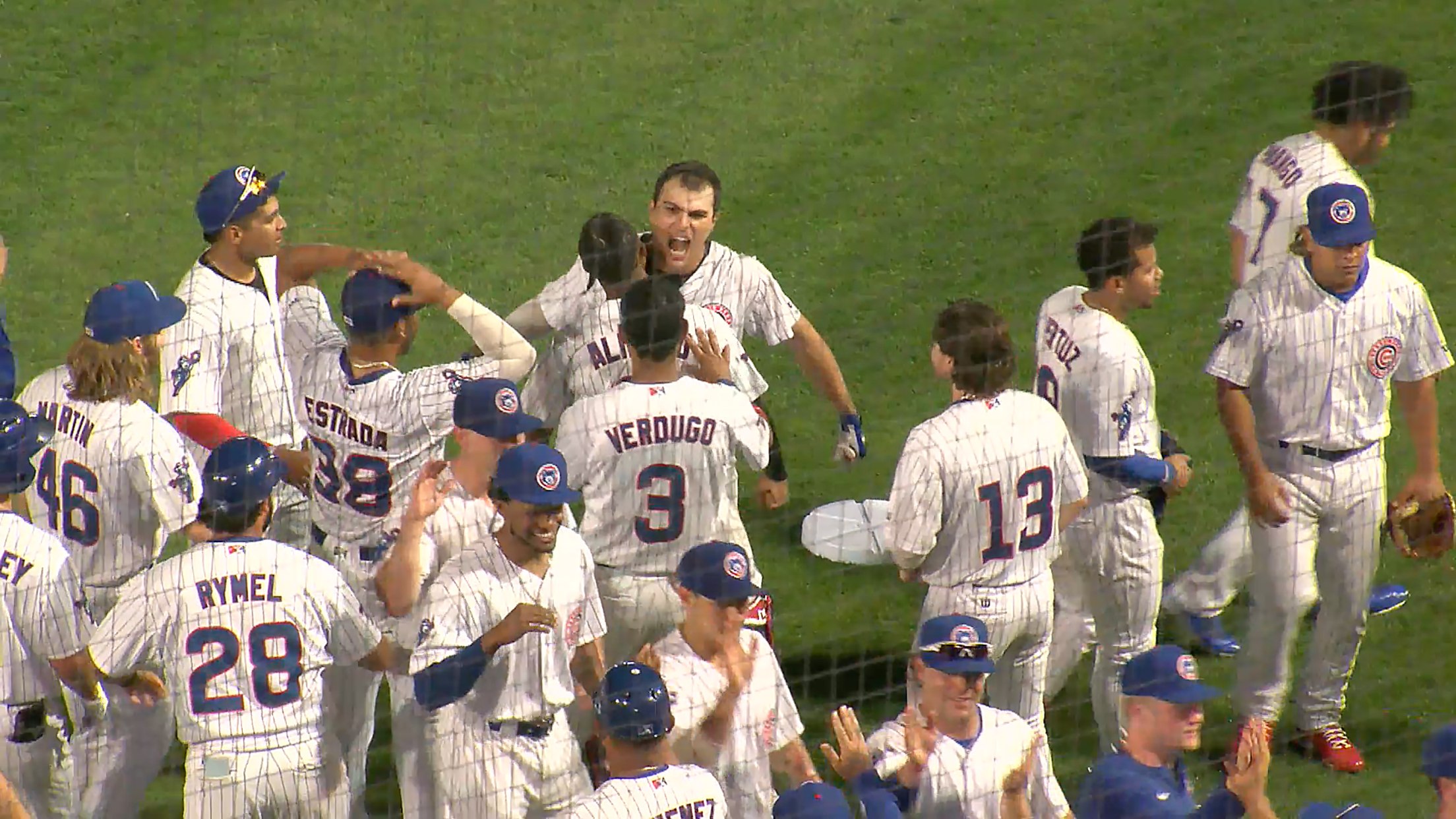 South Bend, IN – The cardiac Cubs did it again. Trailing 7-2 in the sixth inning, South Bend rallied for seven unanswered to end the game, capped off by Matt Mervis' second homer of the game, a walk-off two-run rocket that left the bat at 105 mph and cleared the
Ruoff Mortgage Homestand Preview: May 10-15
In-State Six Game Battle between Cubs and TinCaps set at Four Winds Field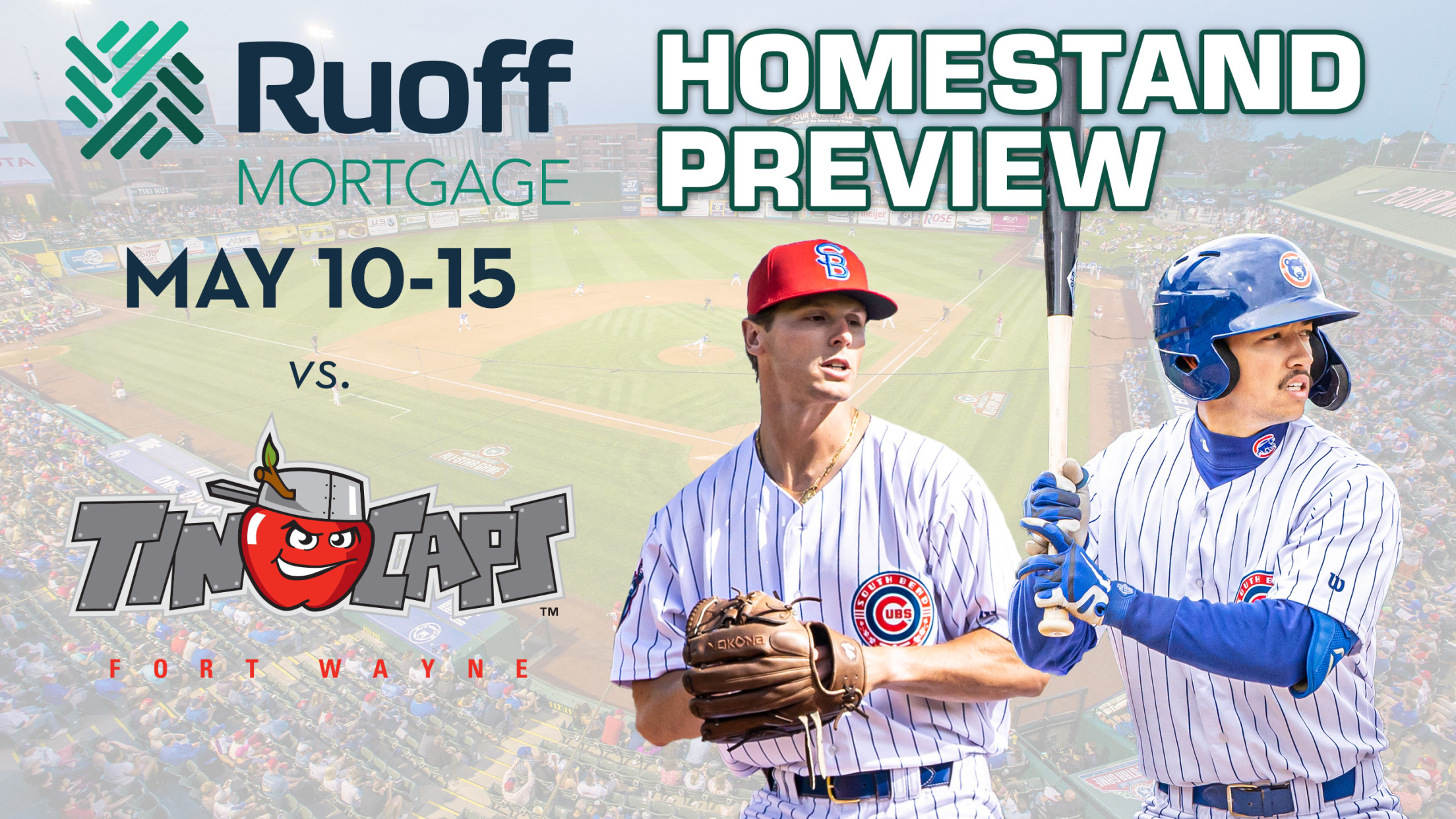 The South Bend weather isn't the only thing heating up heading into this coming week, as the same can be said about the South Bend Cubs. Fresh off of the first six-game series sweep of an opponent in South Bend Cubs history, the longest homestand of the season for the
Cubs Blank Chiefs 2-0 to Complete Six-Game Sweep
DJ Herz, Bailey Reid, Eduarniel Nunez, Nicholas Padilla, and Jeremiah Estrada combine for shutout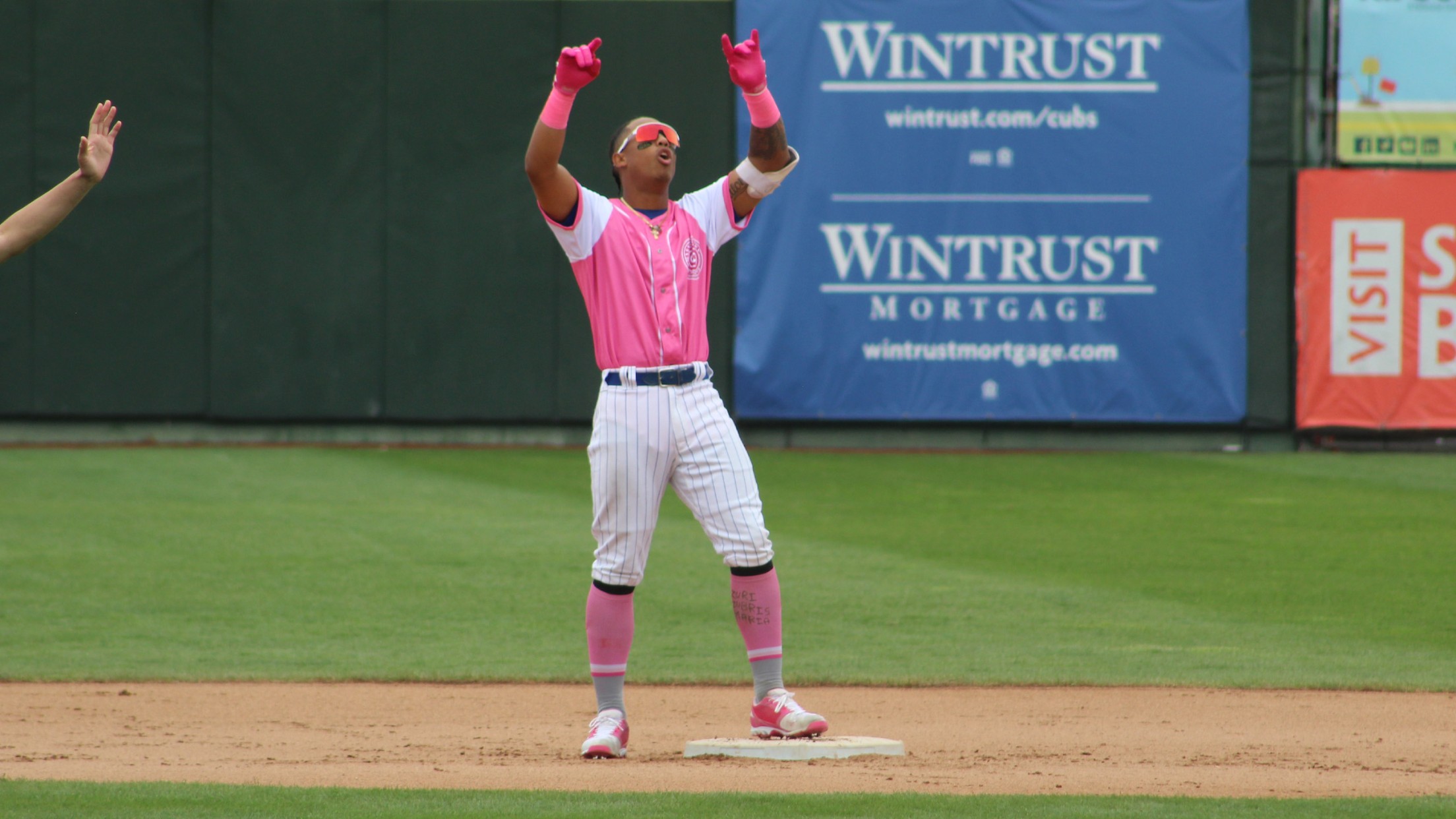 South Bend, IN – For the first time in South Bend Cubs history, a six-game sweep has been laid on an opponent at Four Winds Field. From this past Tuesday through today, the Cubs have dominated through the St. Louis Cardinals Midwest League affiliate, the Peoria Chiefs. After taking both
Cubs Cruise and Sweep Doubleheader over Chiefs 3-2, 4-0
Jordan Wicks, Chris Clarke, Max Bain, and Riley Martin combine to allow just two runs in 14 innings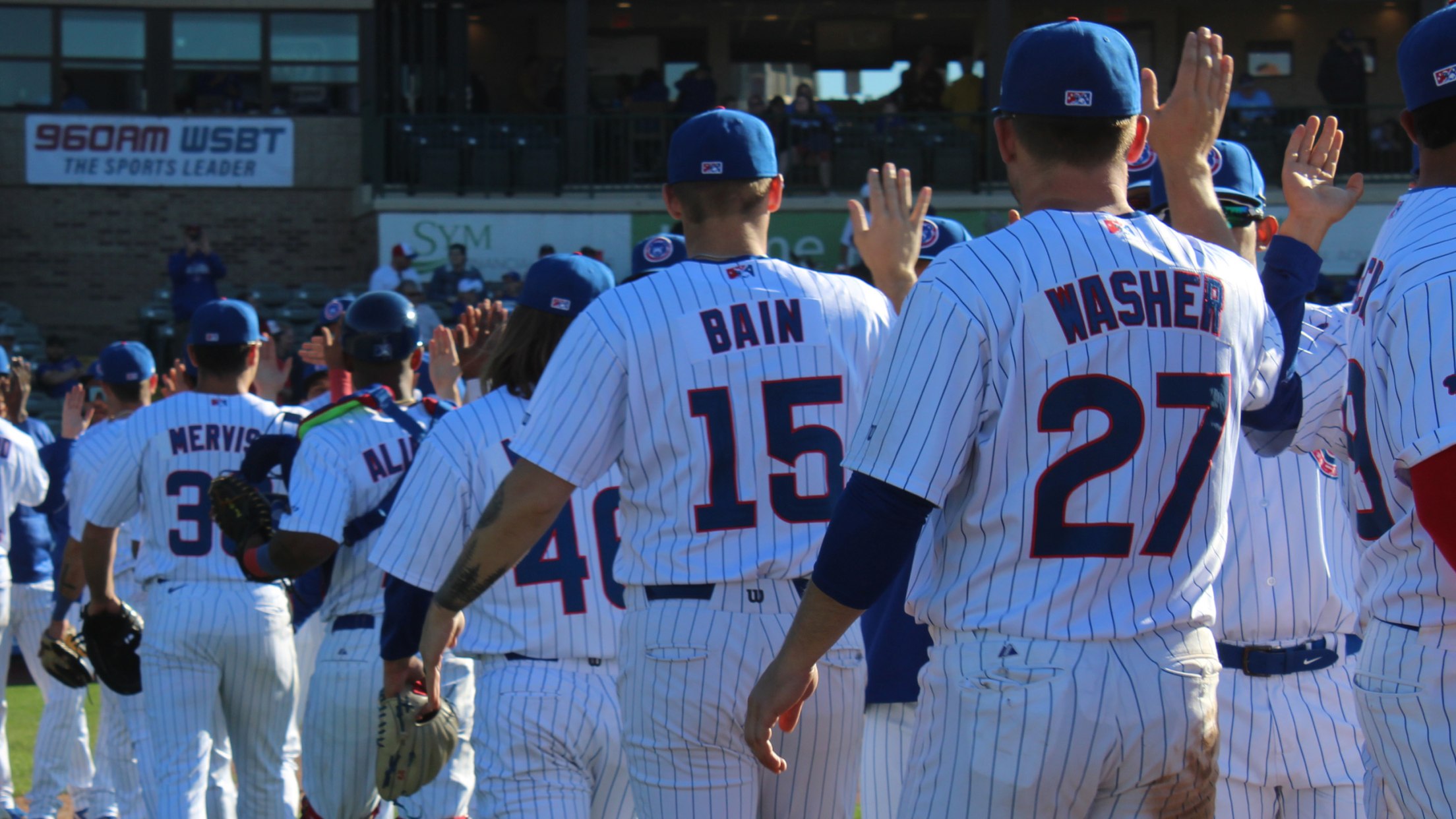 South Bend, IN – The South Bend Cubs came into a Saturday doubleheader at Four Winds Field against the Peoria Chiefs with three wins already under their belt from earlier this week. They needed just one victory in the two seven-inning clashes to win the series versus Peoria. But they
Cubs Strike Out 14 Chiefs as South Bend Tops Peoria 4-2
Alexander Canario extends consecutive on-base streak to 20 games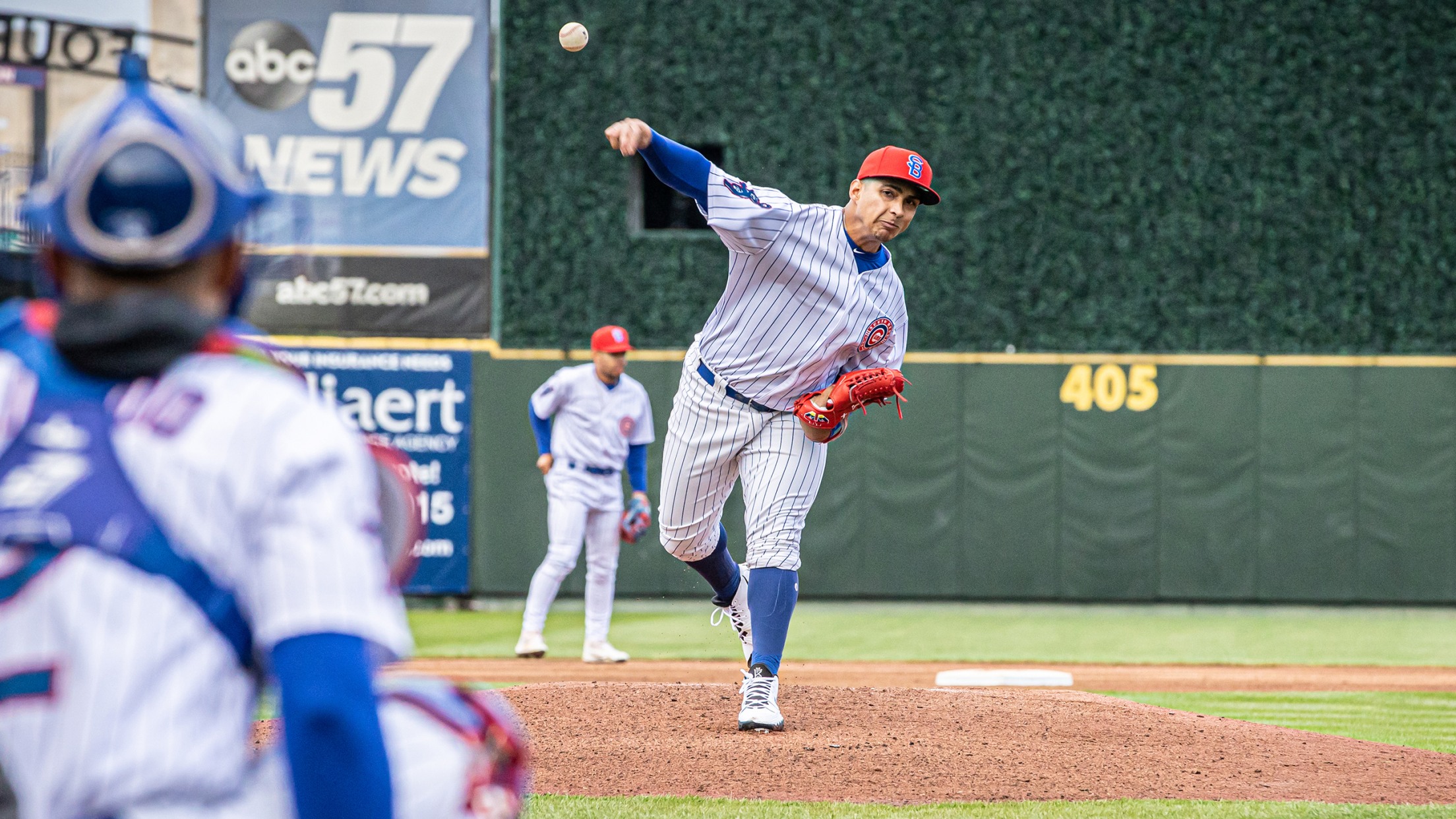 South Bend, IN – The South Bend Cubs got it done against the Peoria Chiefs on a rainy and gusty Friday night at Four Winds Field. In a game after a rain postponement on Thursday, along with Ed Howard returning to the Cubs lineup, and flame throwing right-hander Daniel Palencia
Thursday Night's Game Between Cubs and Chiefs Postponed 
Game will be made up as part of a doubleheader on Saturday afternoon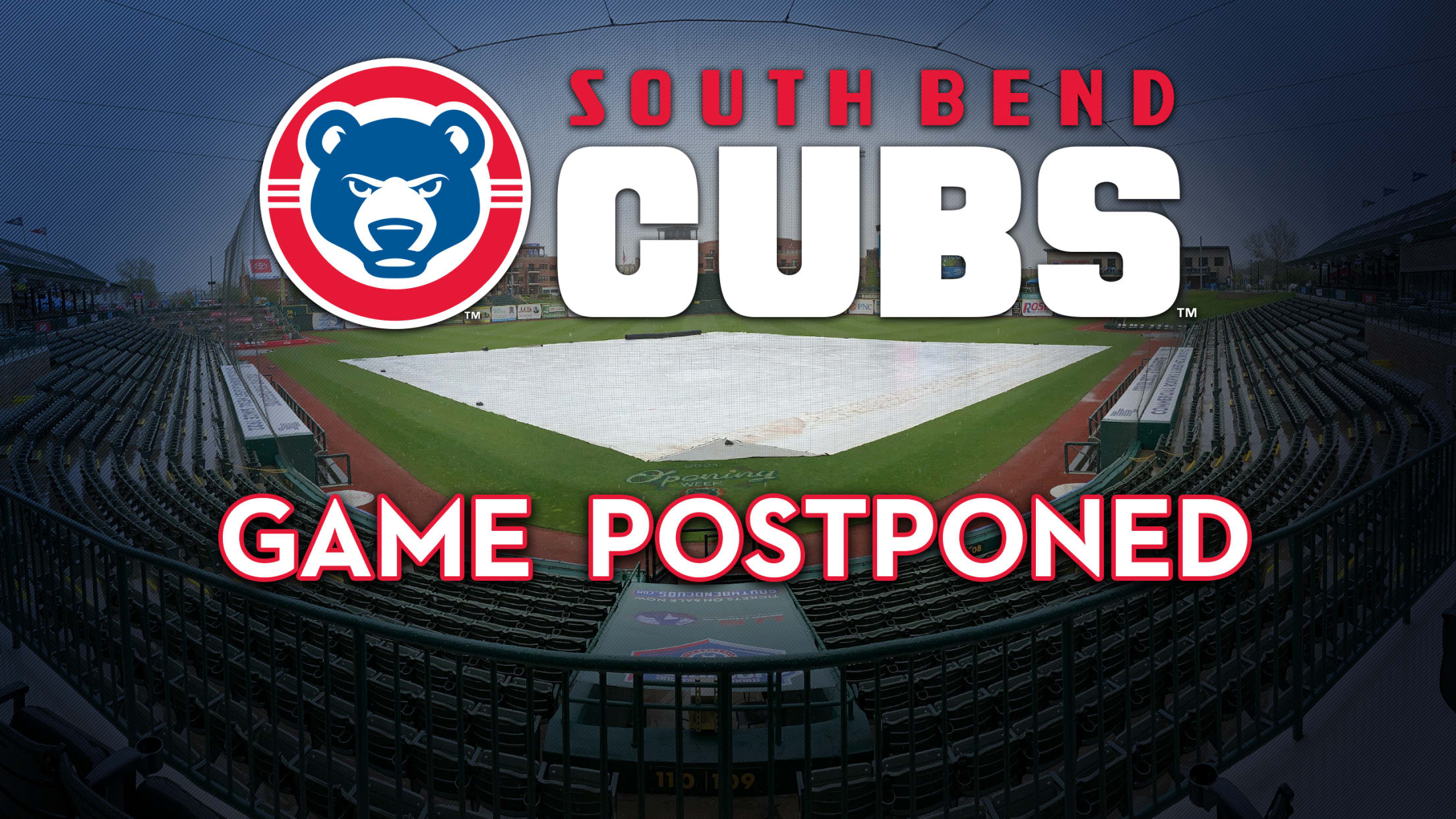 South Bend, IN – Tonight's game between the South Bend Cubs and Peoria Chiefs, originally scheduled for 7:05 PM, has been postponed due to inclement weather. The third game of six featuring the Chicago Cubs and St. Louis Cardinals Midwest League affiliates will be rescheduled as part of a seven-inning
Comeback Cubs Hammer Back at Chiefs Late to Win 6-3
Alexander Canario and Matt Mervis homer on same day again to extend respective streaks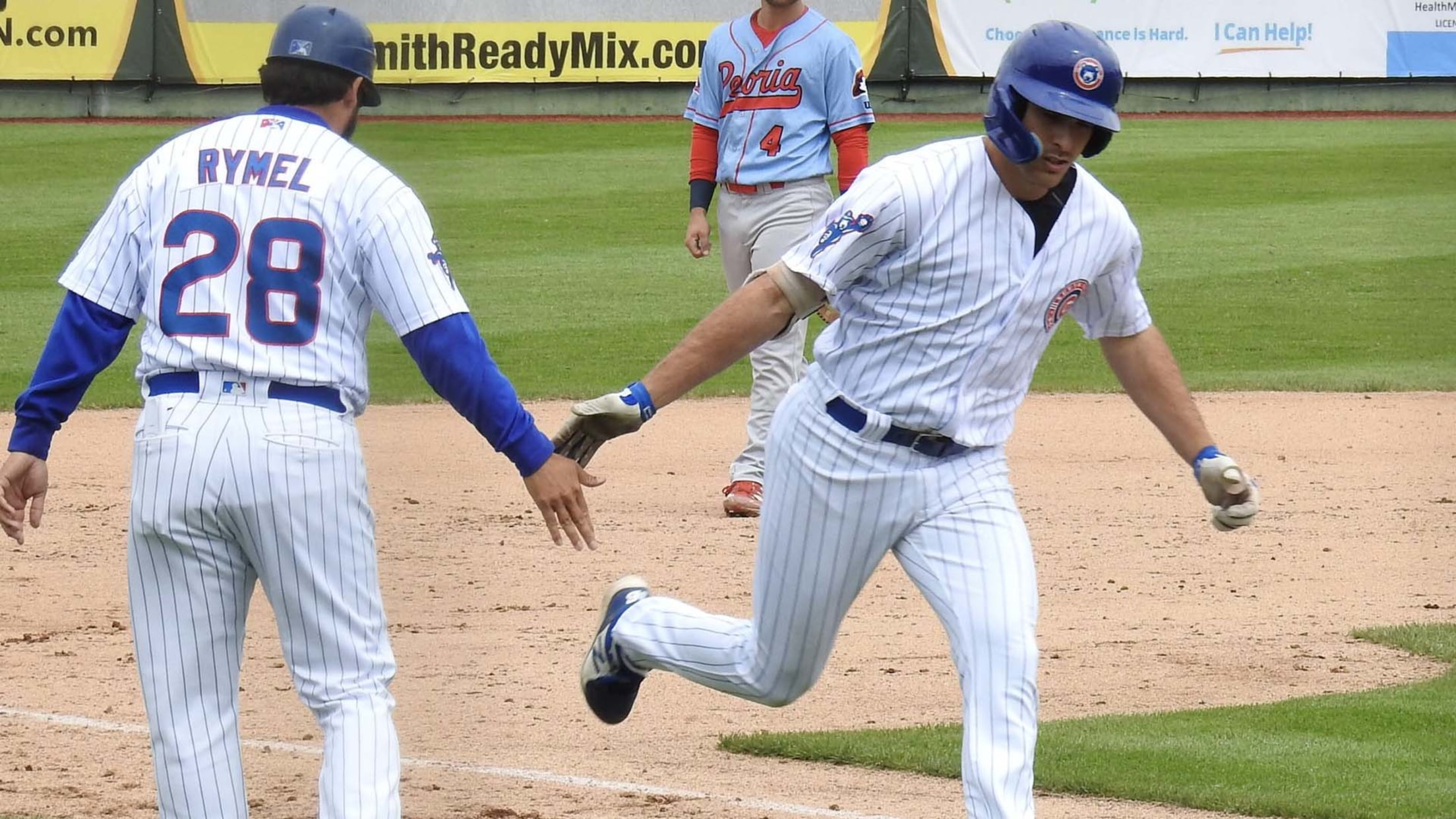 South Bend, IN – The Comeback Cubs theme for the South Bend Cubs at home is starting to become a familiar tale. That's after South Bend handed the Peoria Chiefs another late inning rally for their second straight comeback win. The claw back into the game was set up by