Cubs Announce Moises Ballesteros and Cade Horton as Minor League Player and Pitcher of the Year
The 19-year-old catcher and 22-year-old right-handed pitcher both called South Bend home in 2023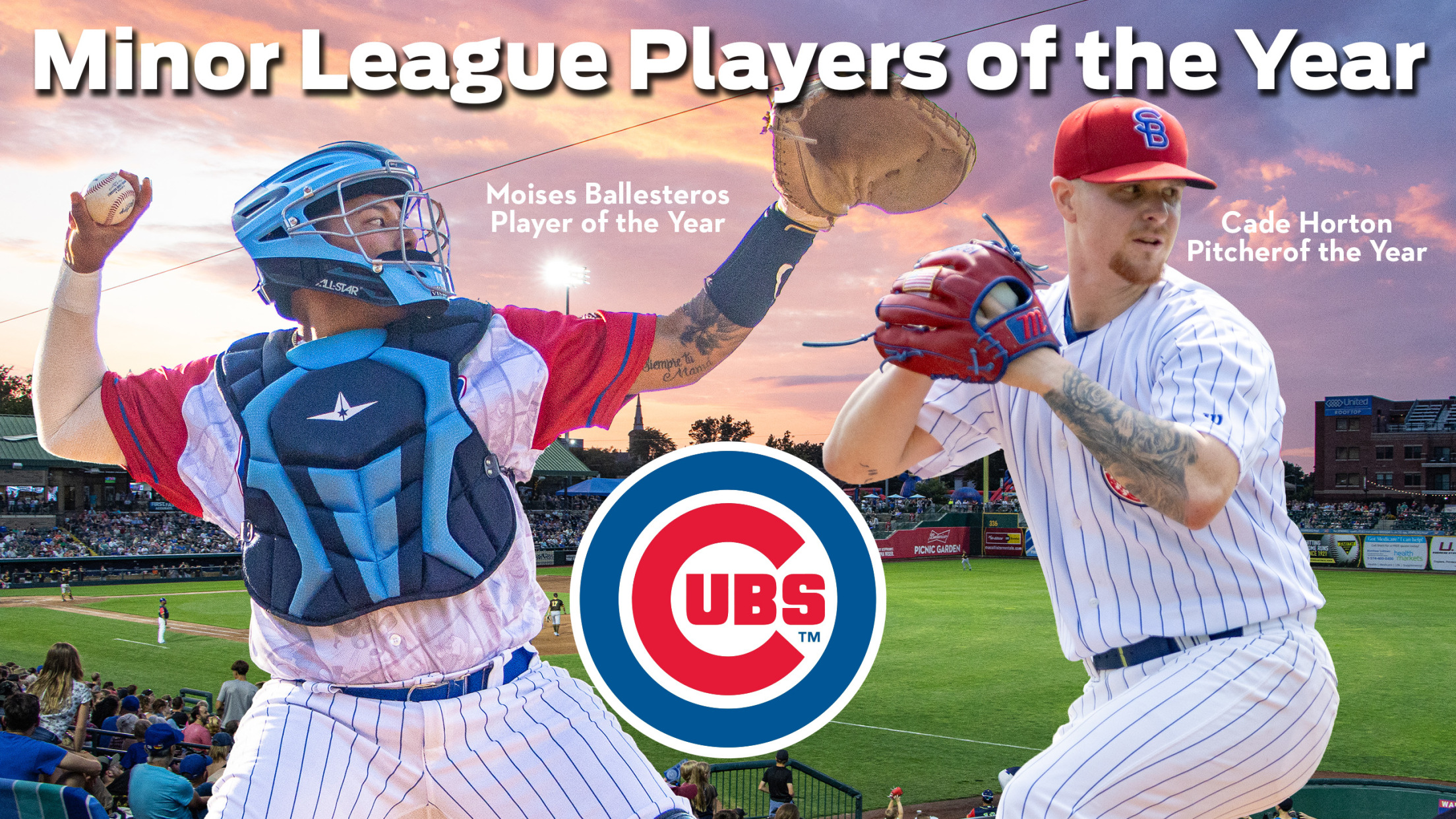 For Immediate Release SOUTH BEND, IN – This afternoon the Chicago Cubs named Moises Ballesteros the Buck O'Neil Cubs Minor League Player of the Year recipient, while Cade Horton claimed the honor of the Vedie Himsl Cubs Minor League Pitcher of the Year award. Ballesteros, a 19-year-old catcher from Venezuela,
2023 South Bend Cubs Season Recap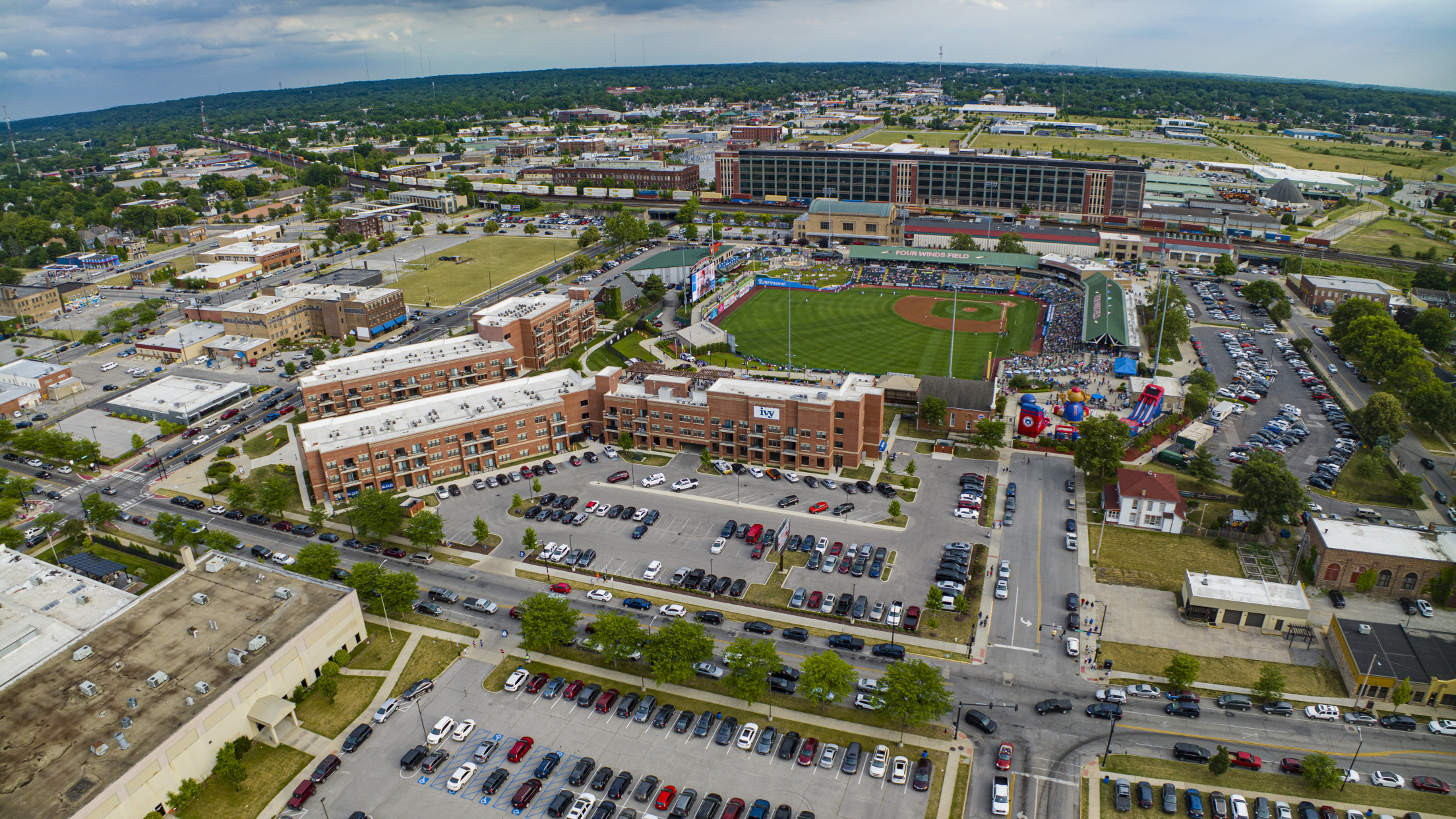 On a picture-perfect Sunday afternoon in South Bend, Liam Spence made an incredible diving catch in foul territory towards the Cubs bullpen and promptly got mobbed by his nearby teammates. It was a highlight reel ending to the season for the defending Midwest League Champions, who won five of their
The Links at Four Winds Field Returns Next Week
Play a 9-hole, 27-shot experience around the home of the South Bend Cubs. Individual, group, and VIP tee times are available.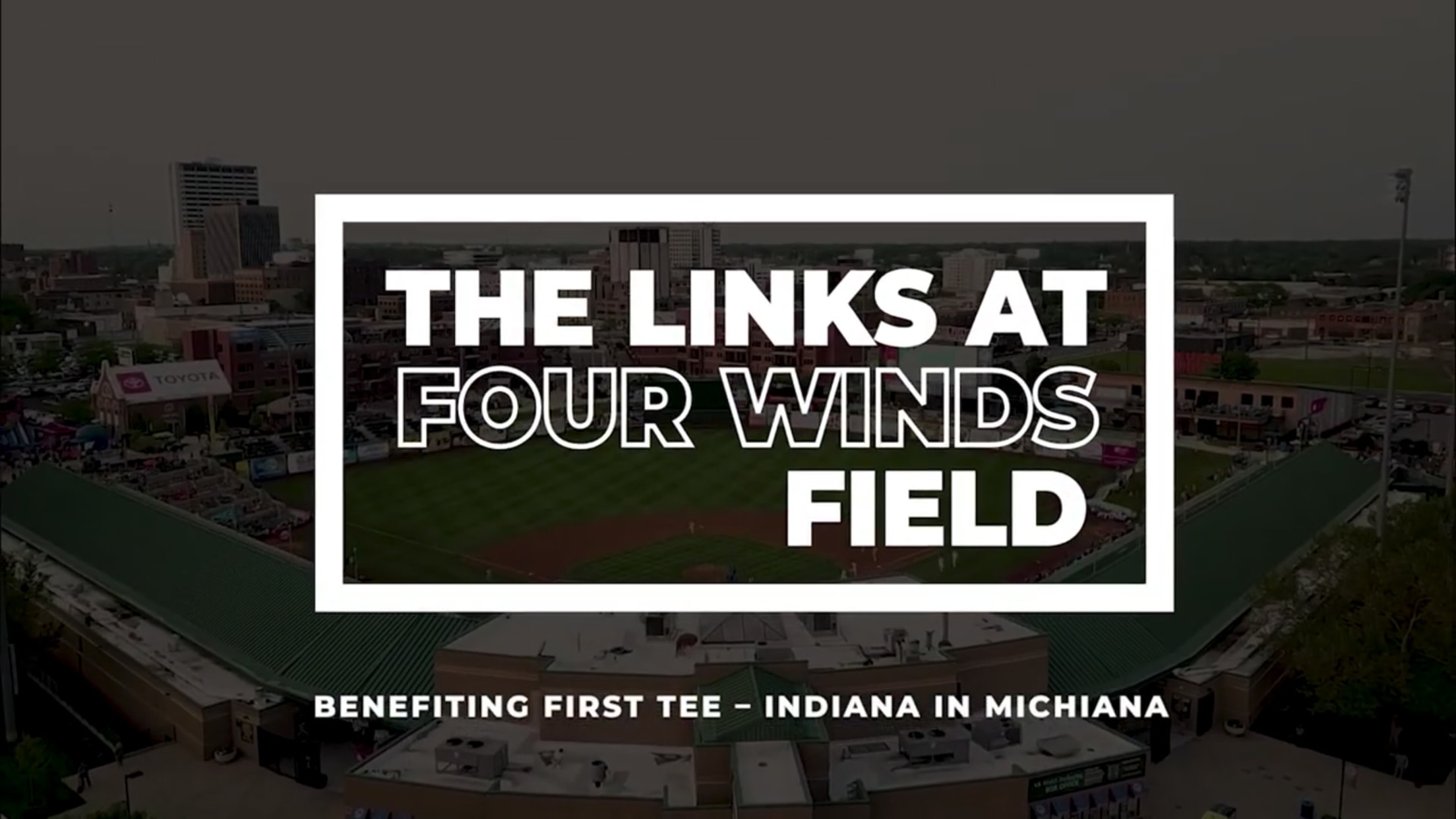 South Bend, IN - Four Winds Field will once again be transformed into a full-access driving range and golf facility September 28 - 30. The Links at Four Winds Field, presented by First Tee—Indiana, provide attendees the chance to hit golf balls from nine locations around the stadium, finishing at
South Bend Cubs Announce 2024 Season Game Times
Eighteen fireworks nights have also been slated for the 2024 campaign.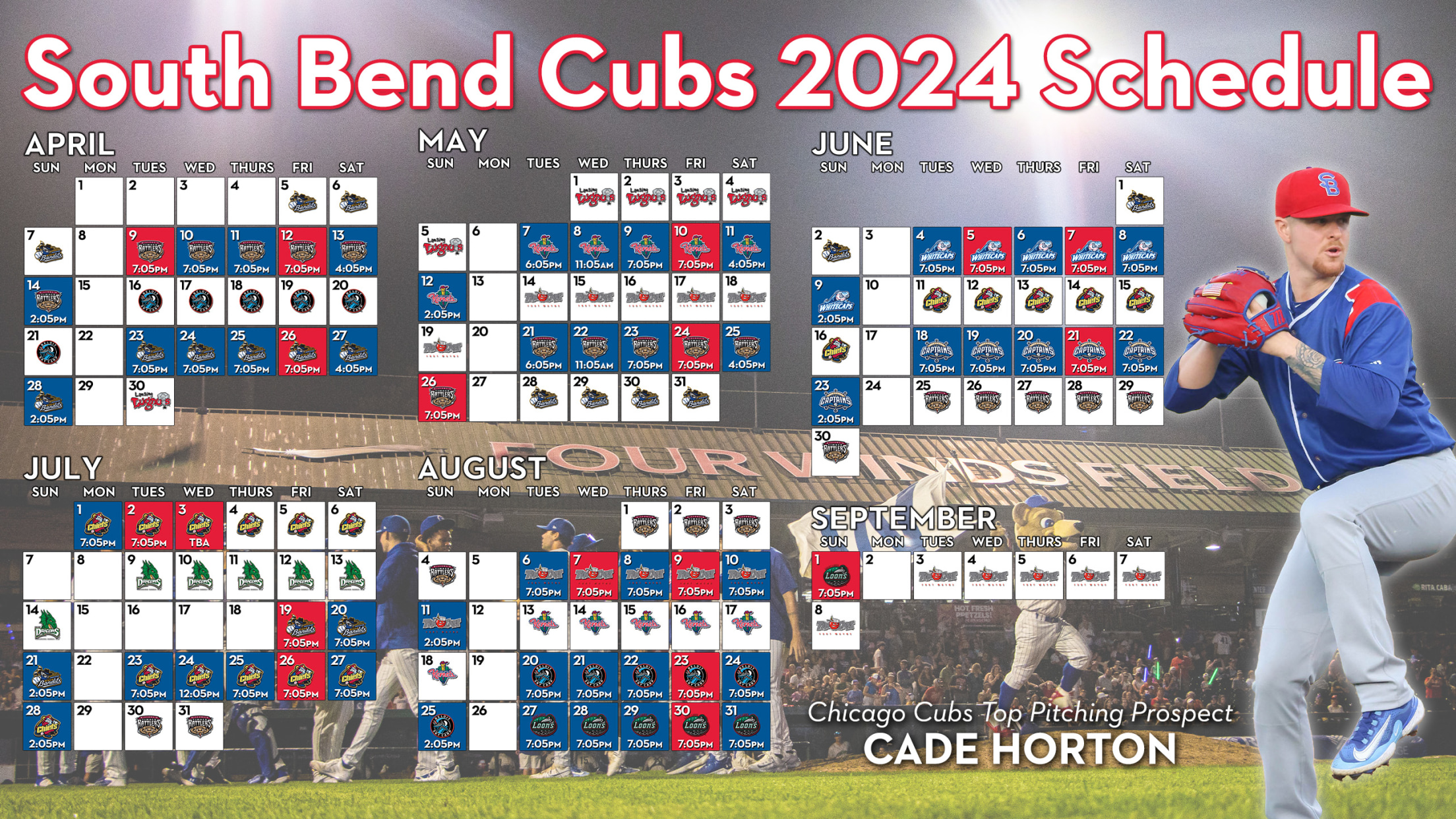 South Bend, IN - In conjunction with Major League Baseball, the South Bend Cubs have announced home game start times for the 2024 season. For the second straight year, South Bend will begin the campaign on the road against the Quad Cities River Bandits in Davenport, Iowa on Friday, April
Frankie Scalzo Jr. Named Midwest League All-Star
The 23-year-old was one of just two relievers to receive the honor in the league.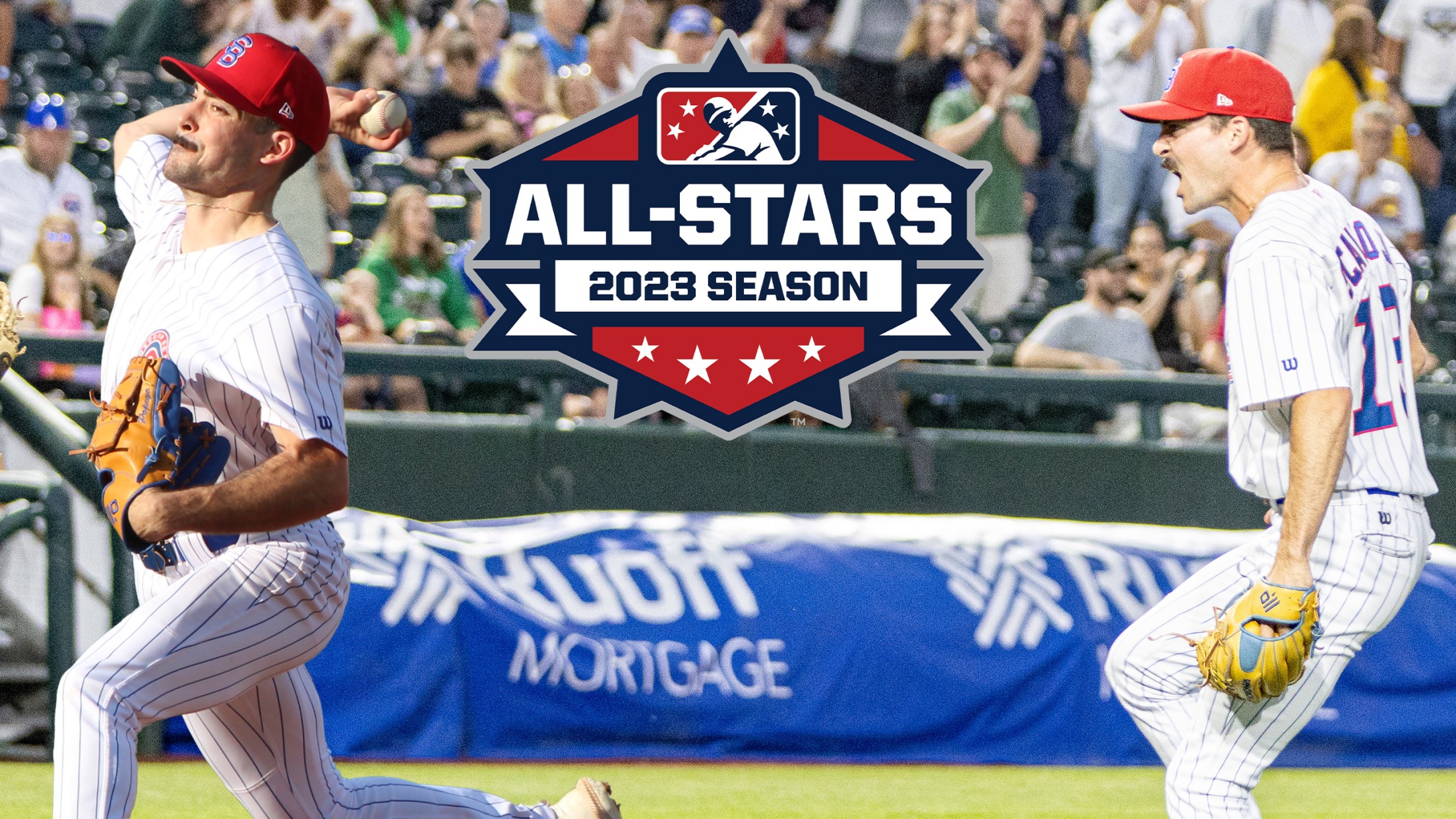 Today Minor League Baseball announced their selections for High-A All Stars and South Bend Cubs reliever Frankie Scalzo Jr. earned a spot for the Midwest League. Votes were cast by league managers and final decisions were determined by the Commissioner's Office. Scalzo was a member of the South Bend Cubs
South Bend Cubs Welcome Over 300,000 Fans in 2023 
Friday Night's large crowd took South Bend past the milestone for the sixth time in franchise history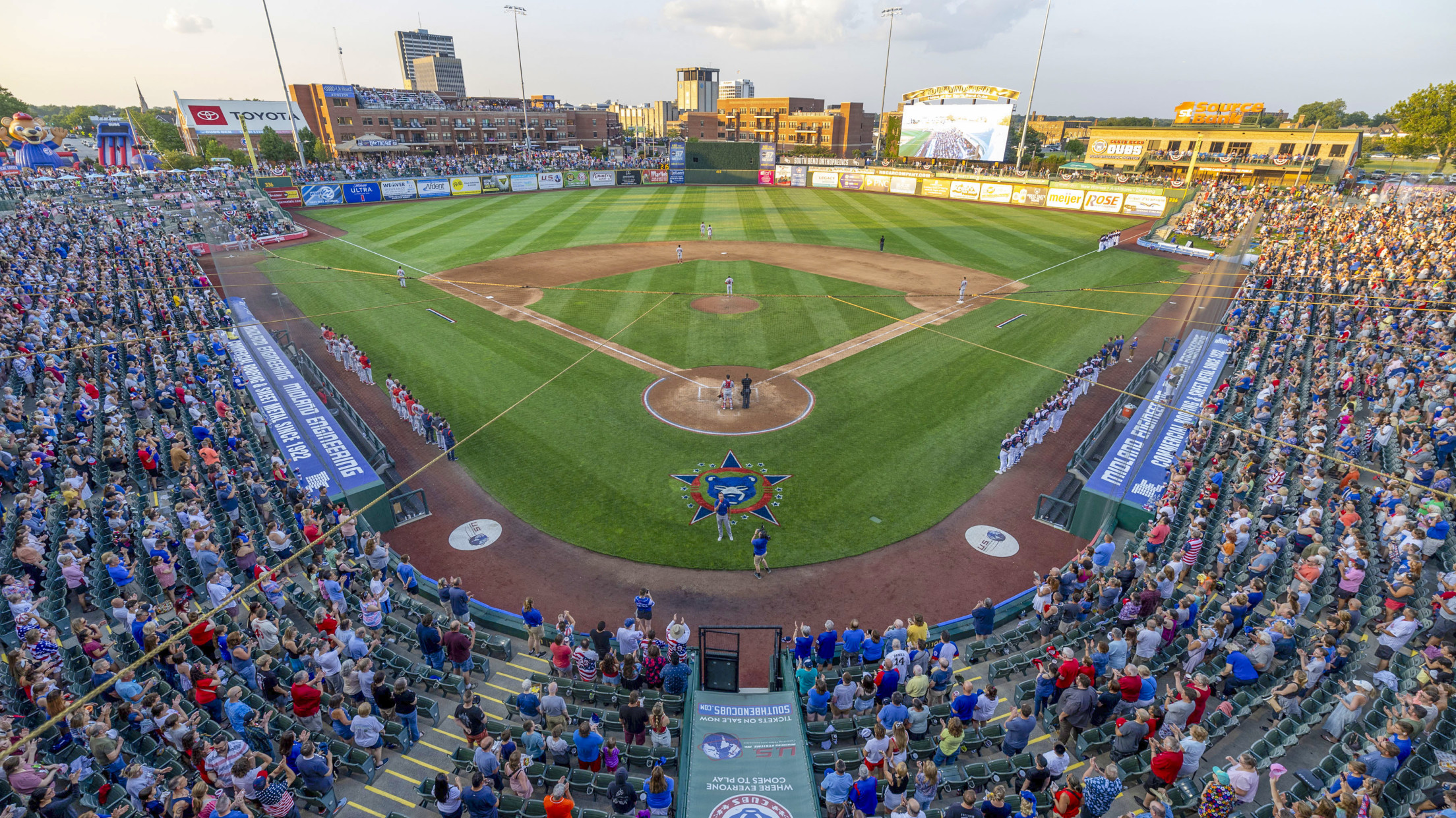 For Immediate Release SOUTH BEND, IN – It's been an incredible year at Four Winds Field and as the season concluded on Sunday, the South Bend Cubs finished with an attendance of 314,591 for the year. A banner year that began with the organization breaking their April attendance record with
Cubs Conclude Season with 8-1 Slugging of River Bandits
Kevin Alcántara ends campaign with 4/4 day with three RBI and home run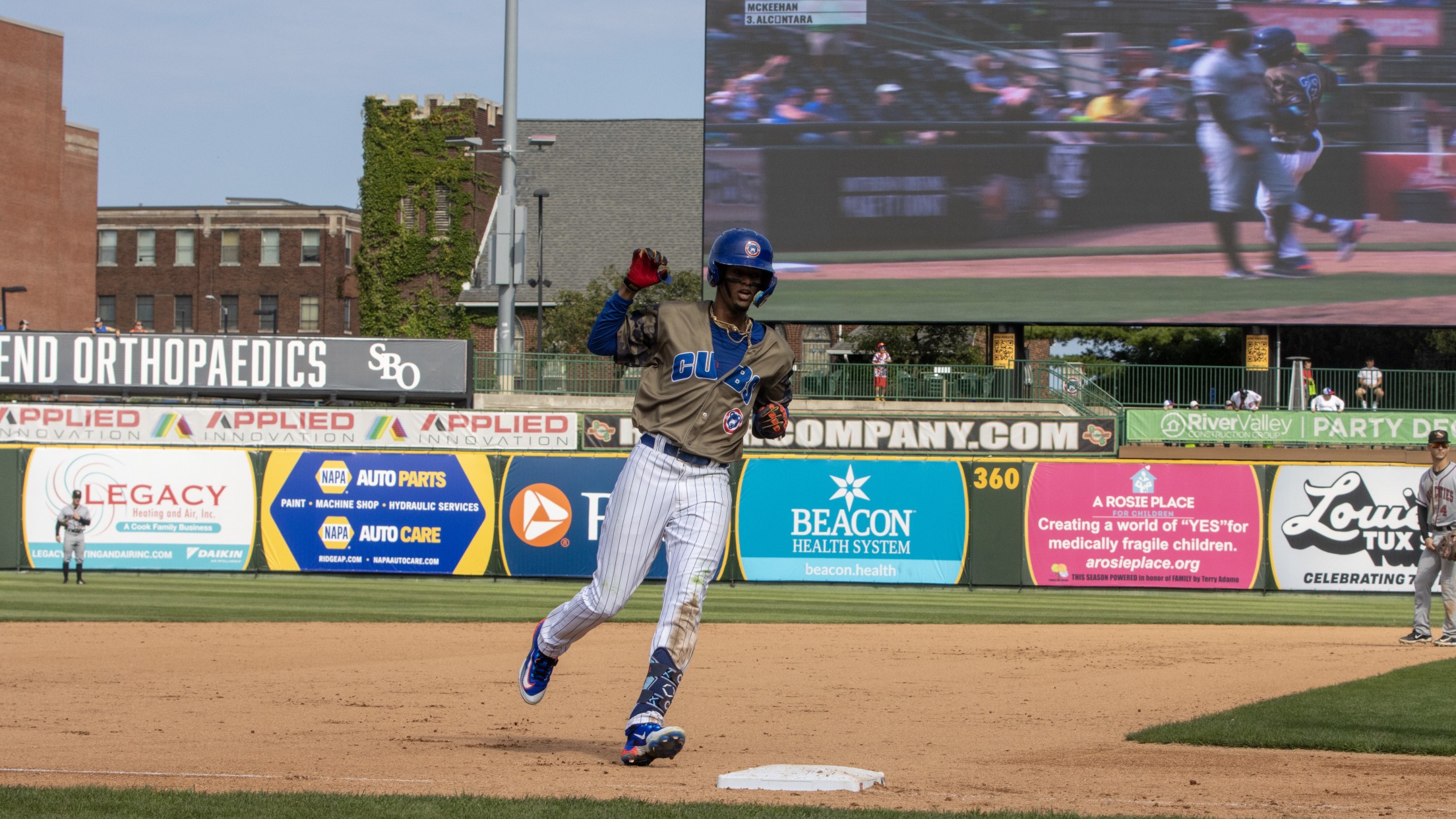 South Bend, IN - The South Bend Cubs finished their 2023 season just as they started it; With a series win against the Quad Cities River Bandits. Back on Opening Weekend in April, the Cubs swept Quad Cities, and in this second week of September, South Bend took five of
Devers Deals Gem as Cubs Top 'Bandits 5-2 
James Triantos singles twice for five-game hitting streak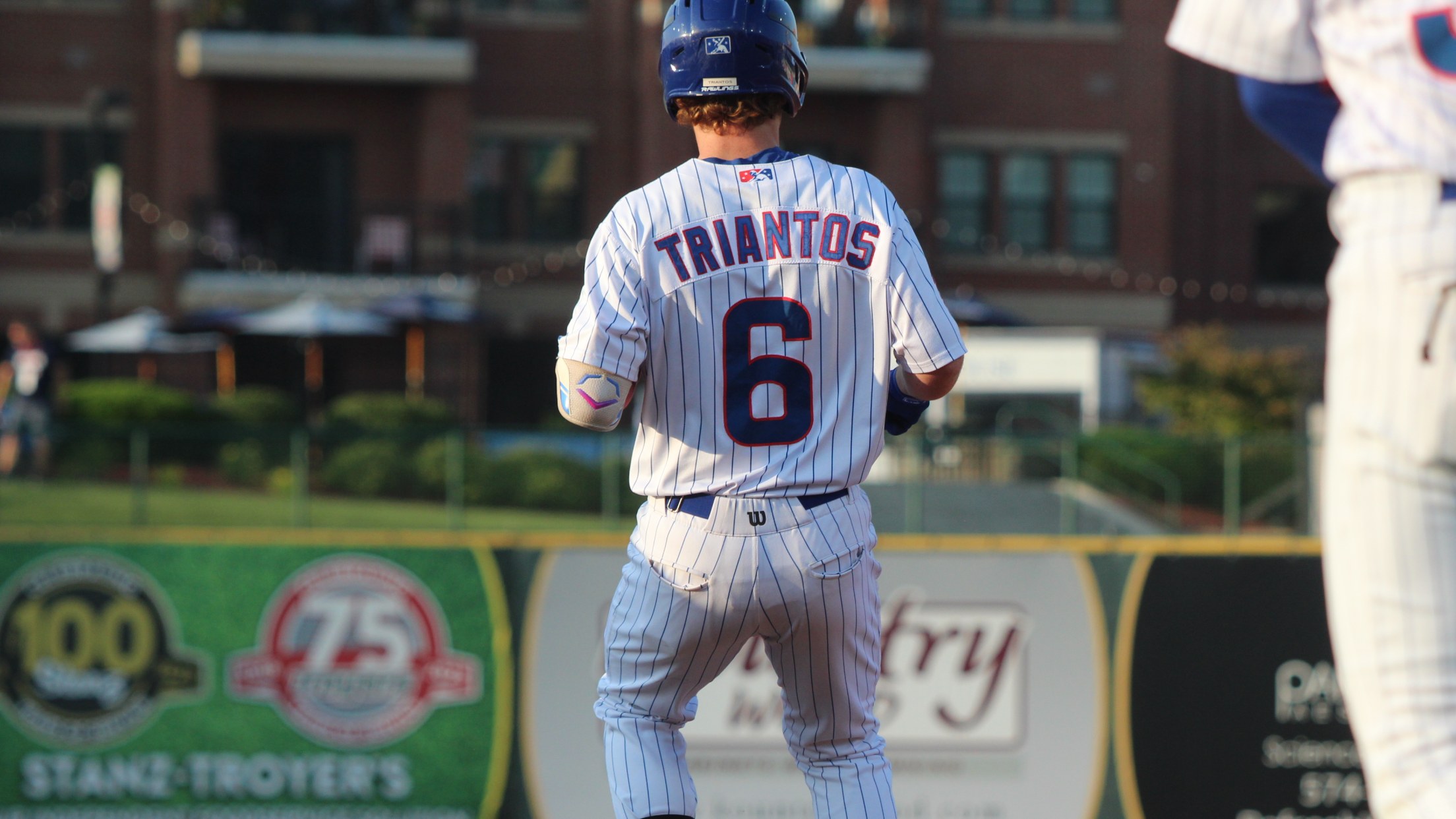 South Bend, IN - Heading into the season finale between the South Bend Cubs and Quad Cities River Bandits on Sunday afternoon at Four Winds Field, the Cubs have already won the six-game series with their latest victory Saturday night over the Bandits. South Bend came out on top 5-2,
7th Inning Heroics Lead Cubs to 3-1 Win
Jacob Wetzel and Liam Spence pick-up game deciding hits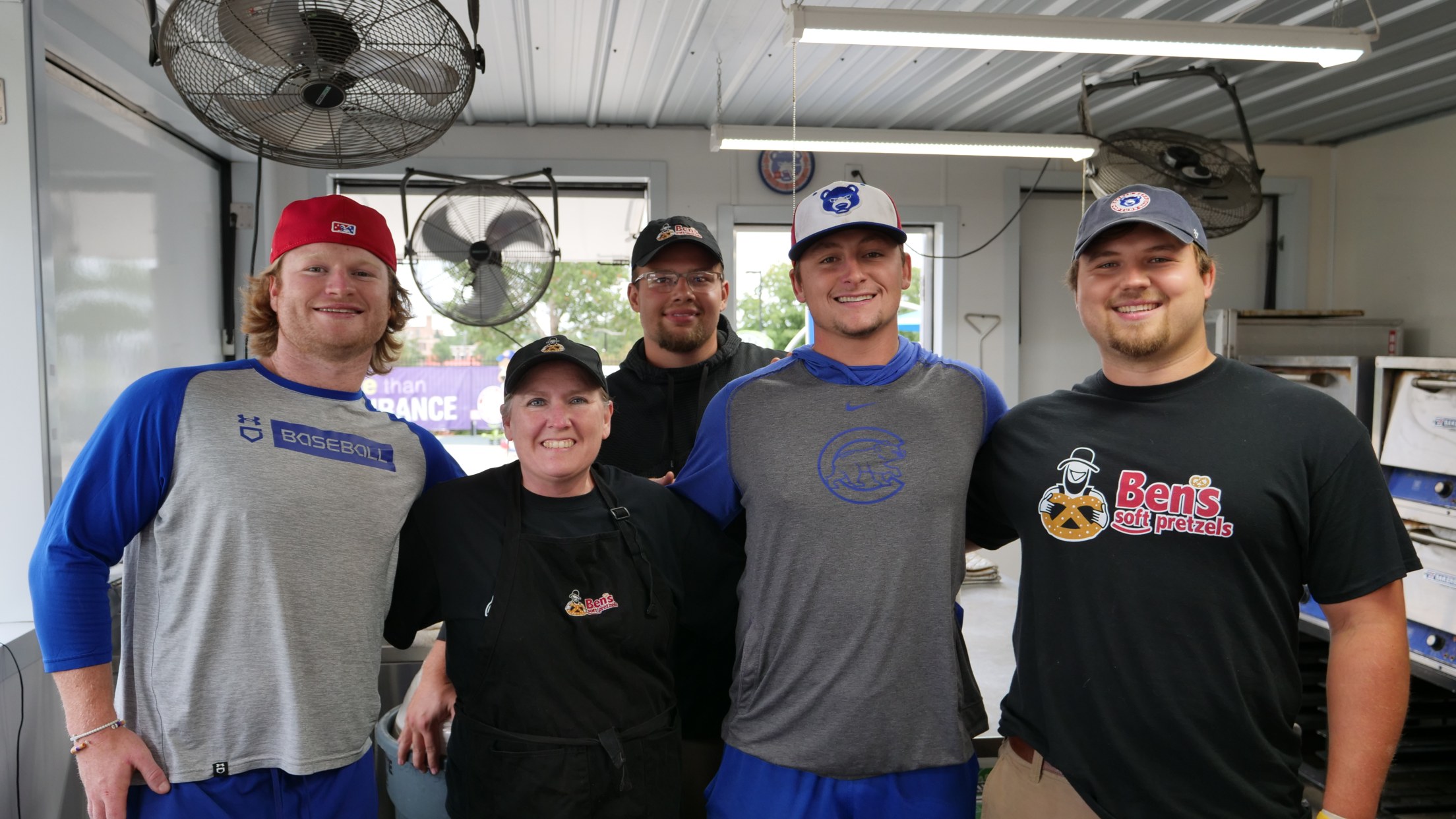 South Bend, IN - After the South Bend Cubs put together 43 runs in three games to open this series against the Quad Cities River Bandits, it took them until the 7th inning on Friday night to pick up their first tallies of the night. But a big conclusion to
Emshoff's Big Night Propels Quad Cities to 5-4 Victory
Luis Verdugo stretches on-base streak to 17 straight games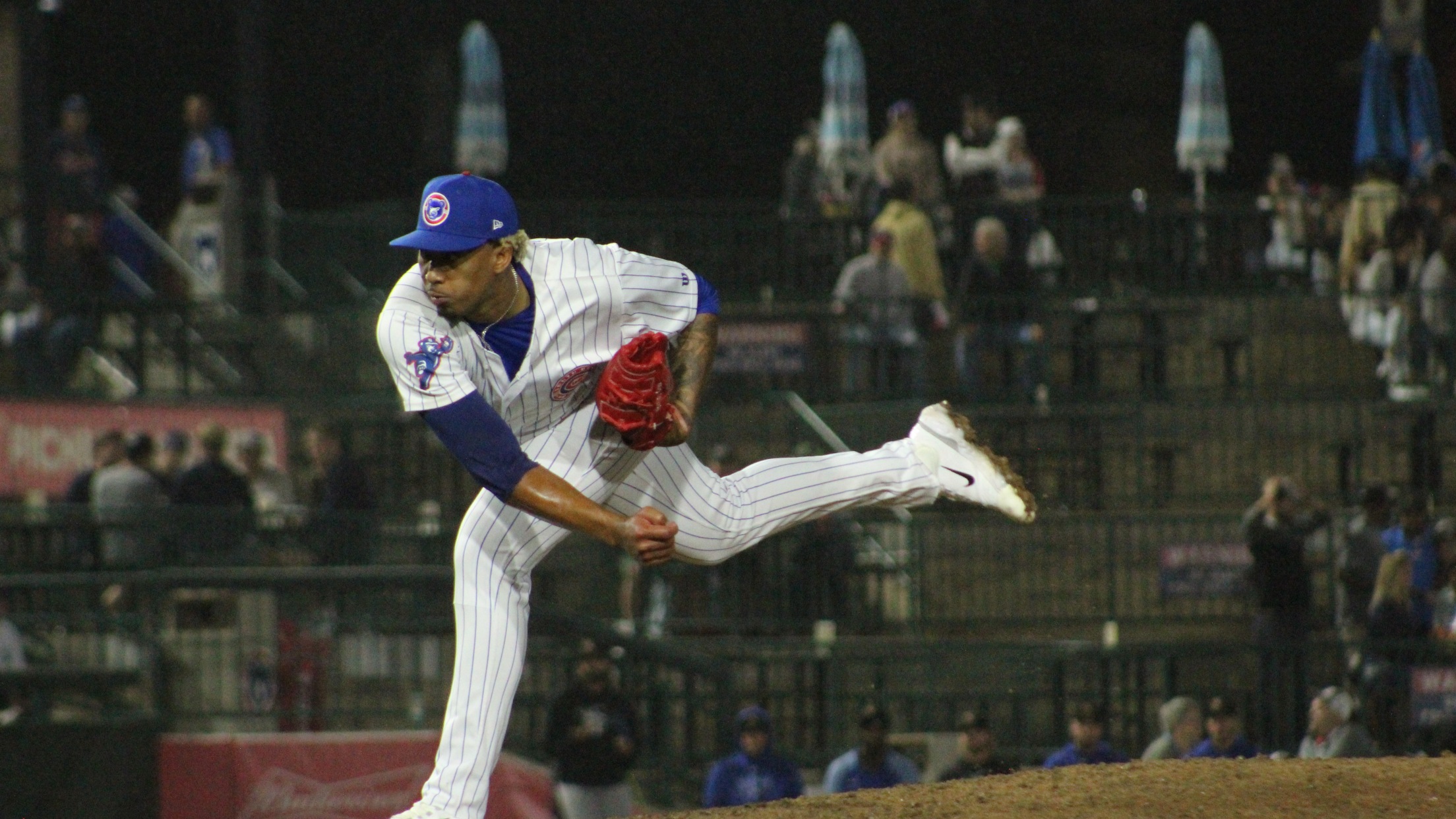 South Bend, IN - After putting up 38 runs in two games to begin this week against the Quad Cities River Bandits, the South Bend Cubs took their first loss of the week versus their West Division foe, dropping Thursday night's game by a final of 5-4. The bats for
Cubs Erupt for Season-High 26 runs, 24 hits in 26-7 Thrashing of River Bandits
South Bend matches 2023-best five home runs in massive victory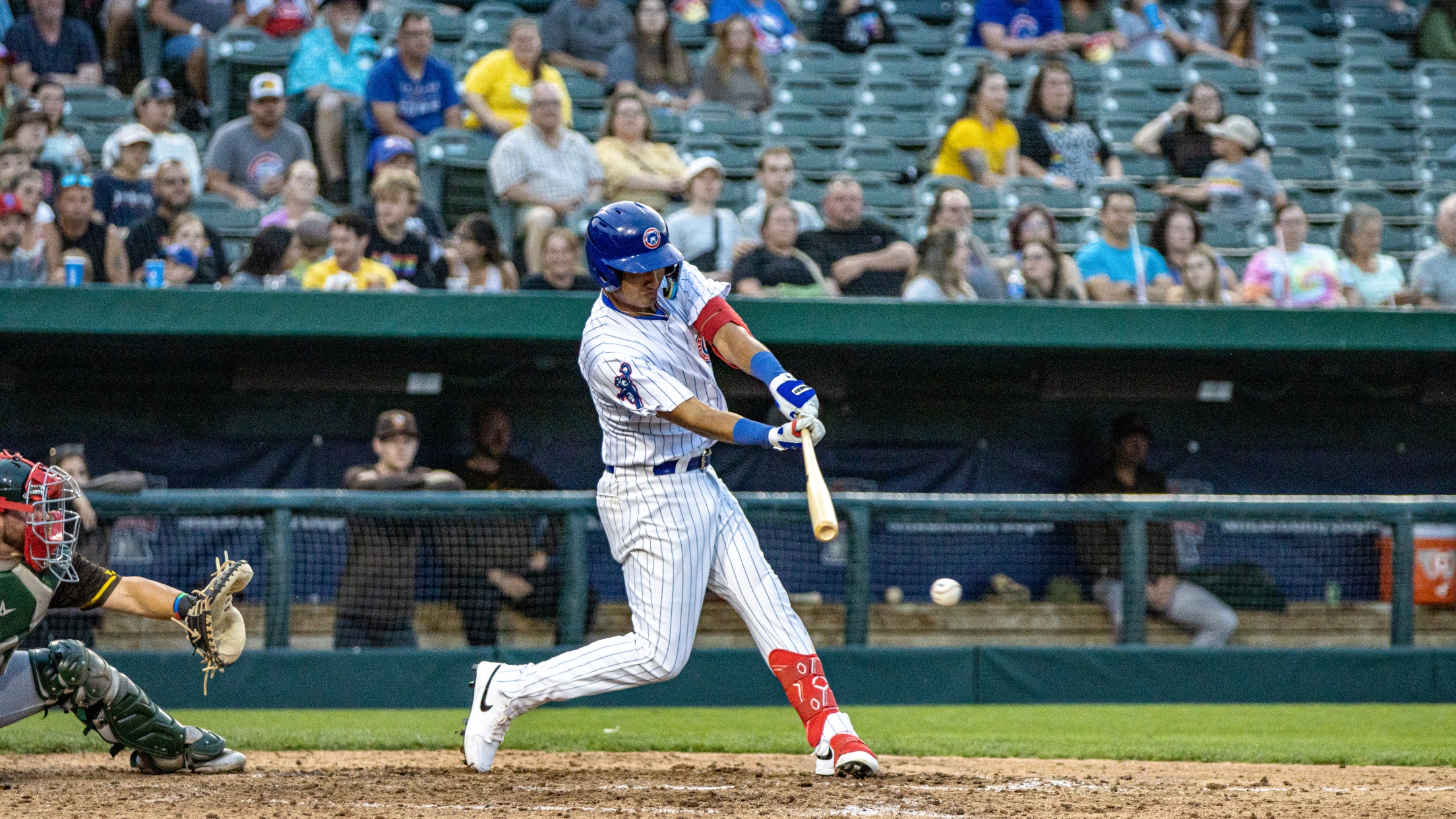 South Bend, IN - Just when you thought things could not have gotten more offensively blazing after the South Bend Cubs crushed the Cedar Rapids Kernels 18-2 last homestand, and when they put up 12 runs on the Quad Cities River Bandits last night, the Cubs did it again. It
Final Series Starts Strong with 12-6 Victory Over Quad Cities
Both Christian Franklin and Luis Verdugo miss cycle by only triple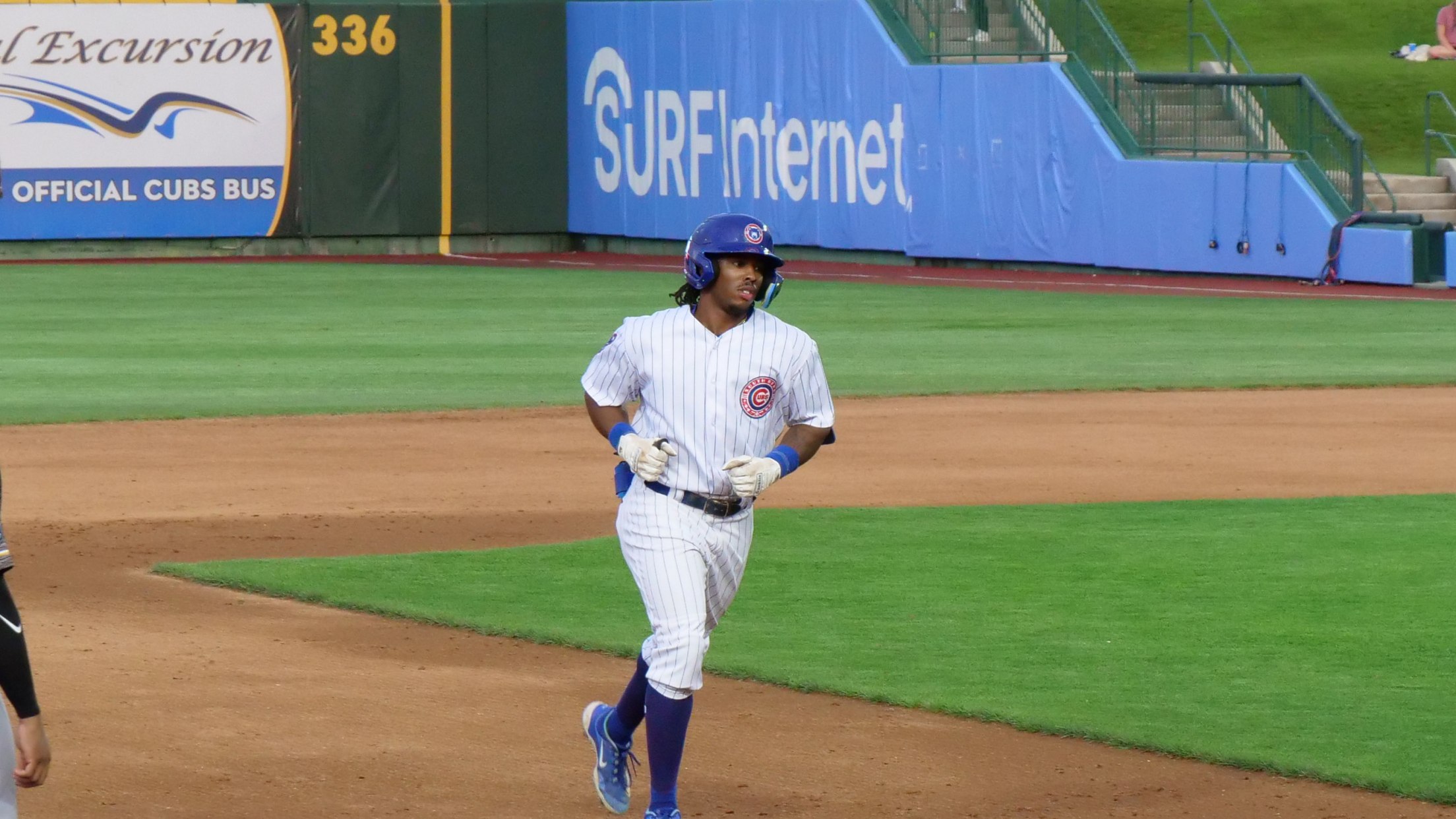 South Bend, IN - Down to the final homestand of the 2023 Midwest League season, the South Bend Cubs scored in bunches throughout their series opener against the Quad Cities River Bandits, and defeated their West Division foe by a final of 12-6. The two ball clubs combined for 25
Maddox Riddle's Home Run for Life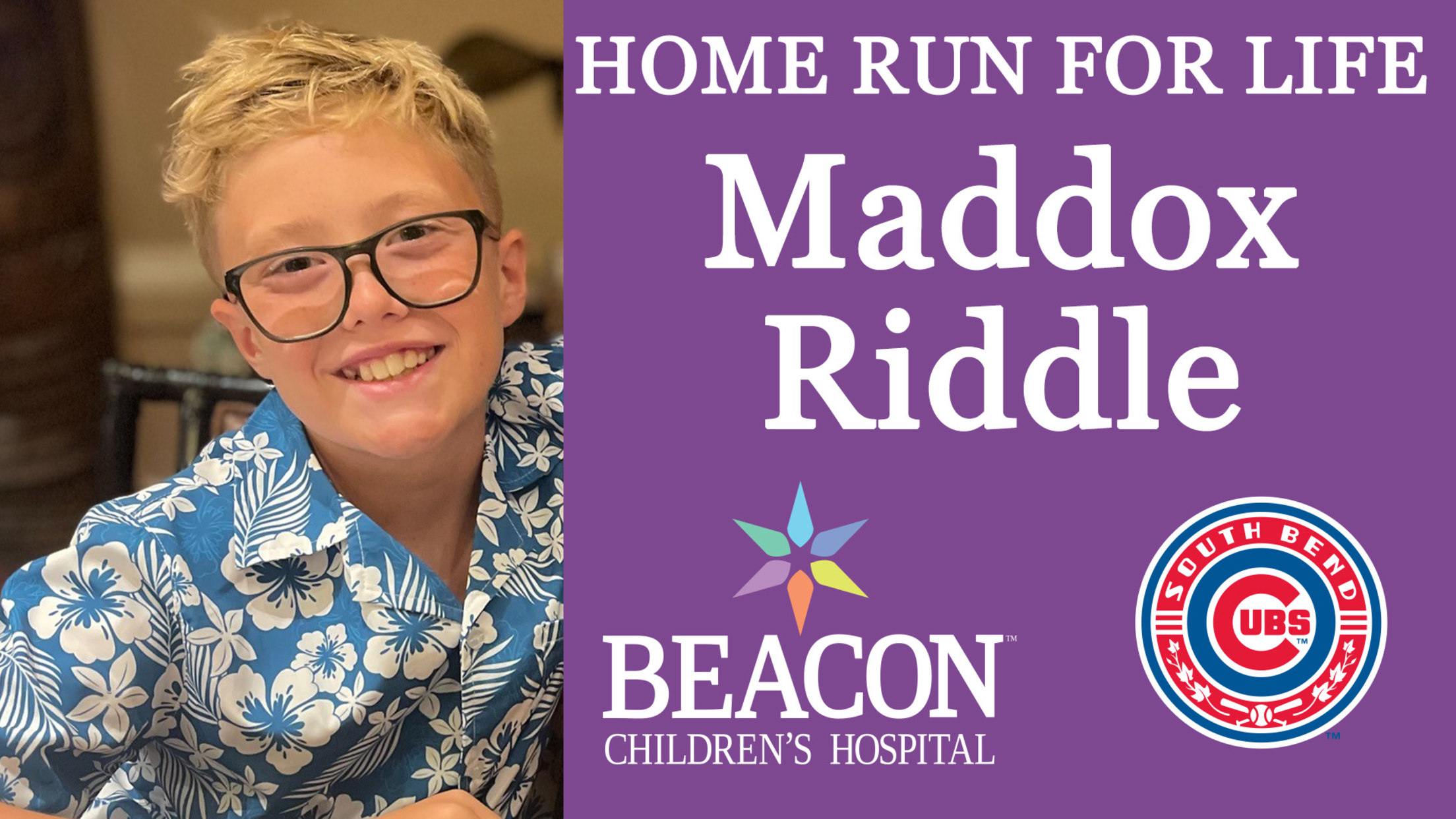 When it comes to having fun, Maddox is all about playing outside. "I think he has a different sport for every season," said his mom. "If he's not out doing stuff, being busy, running around, he's not having fun." So it's no surprise that on a beautiful day last September,
South Bend Cubs Homestand Preview: September 5-10
Cubs set to host River Bandits in final series of 2023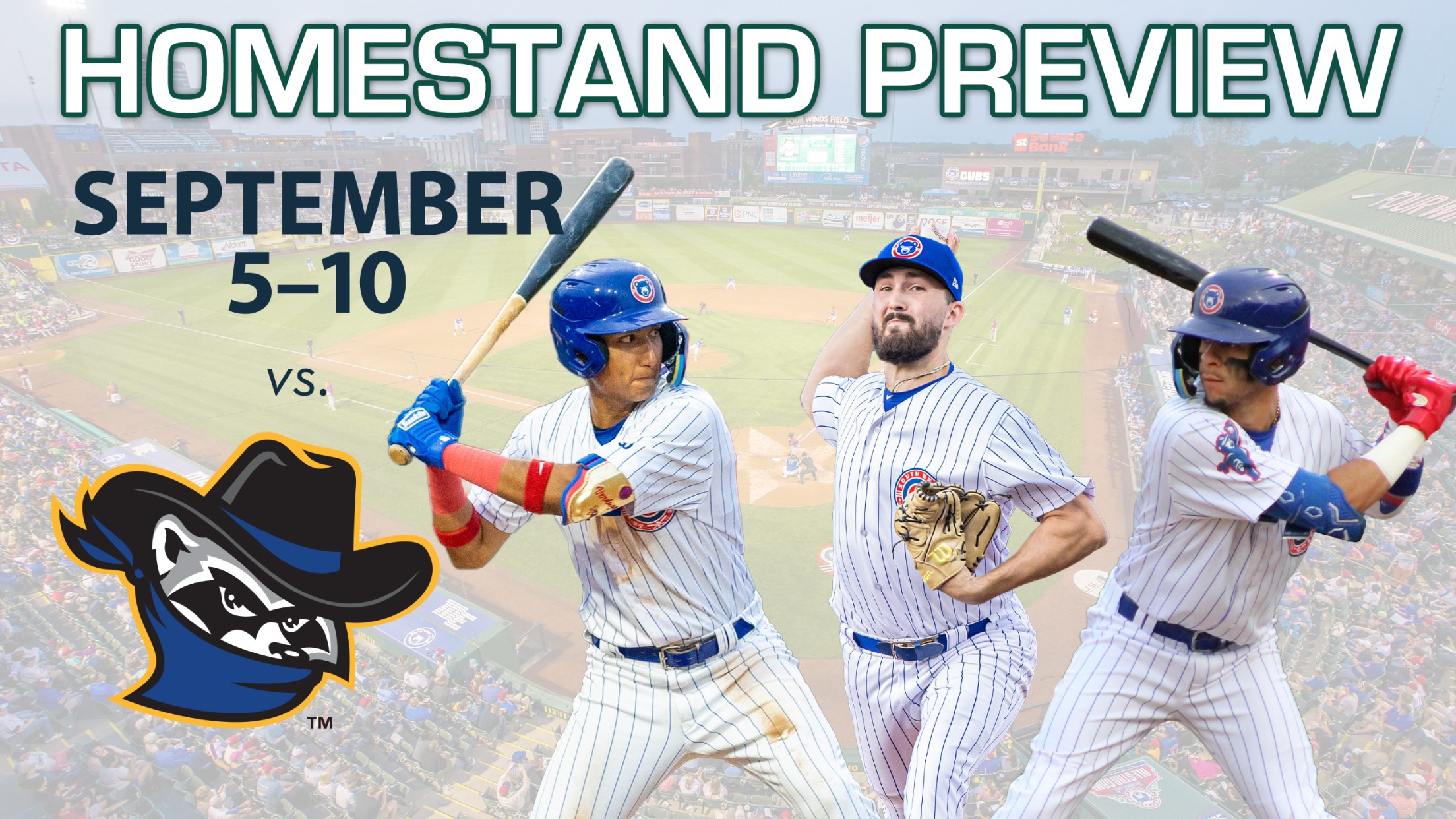 Did you blink? The 2023 season went by in a flash. It feels like last month when the Cubs began their journey in the Midwest League with a three-game sweep of the Quad Cities River Bandits in Davenport, Iowa. That was early April, and remember all of that warm weather
Fort Wayne Finishes Series with 2-0 Shutout of Cubs
Derek Casey works two perfect innings out of bullpen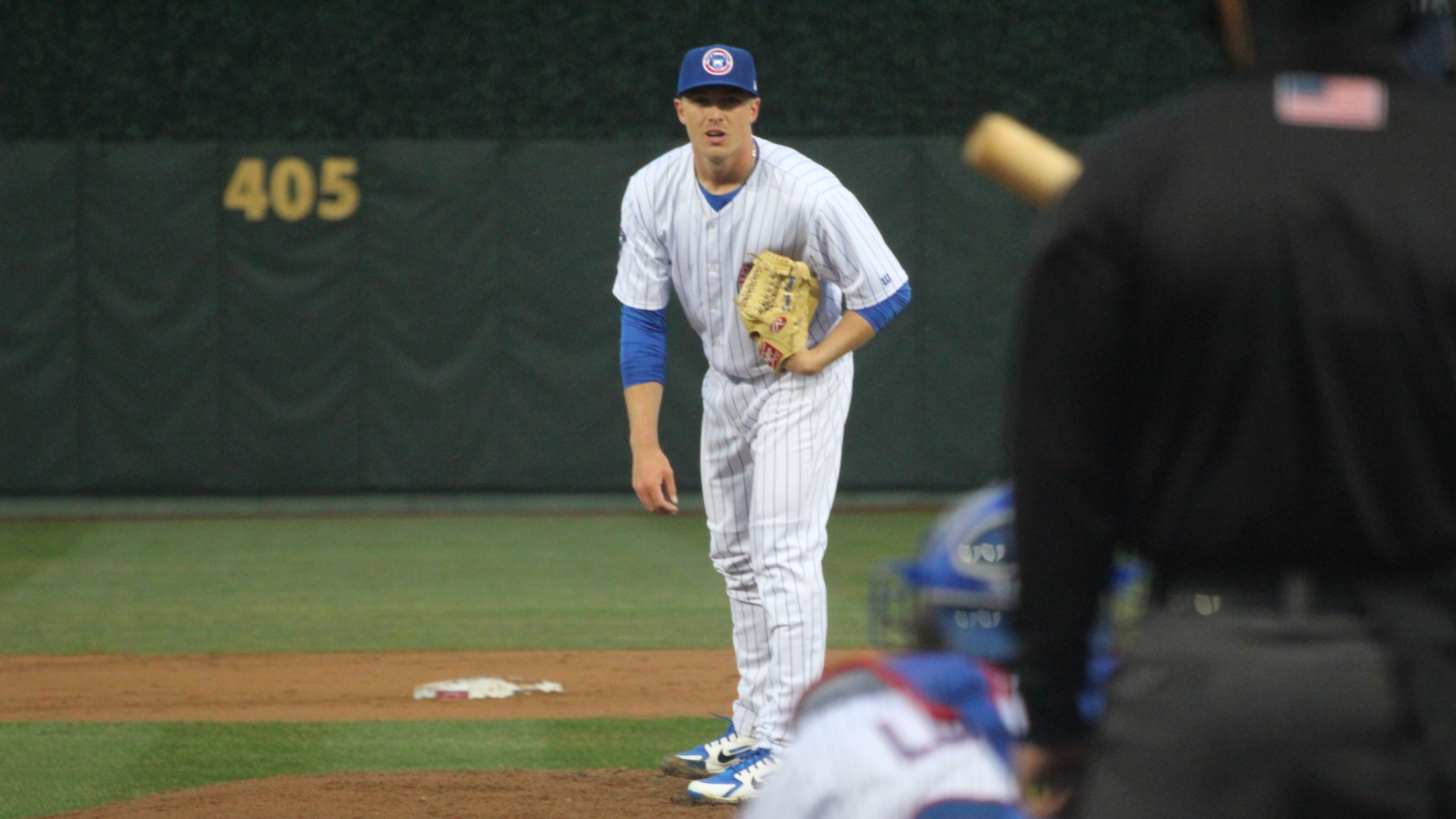 Fort Wayne, IN - The South Bend Cubs won Game 1 of this week's series against the Fort Wayne TinCaps 8-3 on Tuesday night. Since that point, Fort Wayne rallied back with five straight wins this week and ultimately shut out the Cubs on Sunday night by a final of
TinCaps Take Saturday Duel Against Cubs 6-2
Felix Stevens Annihilates 425 Foot Home Run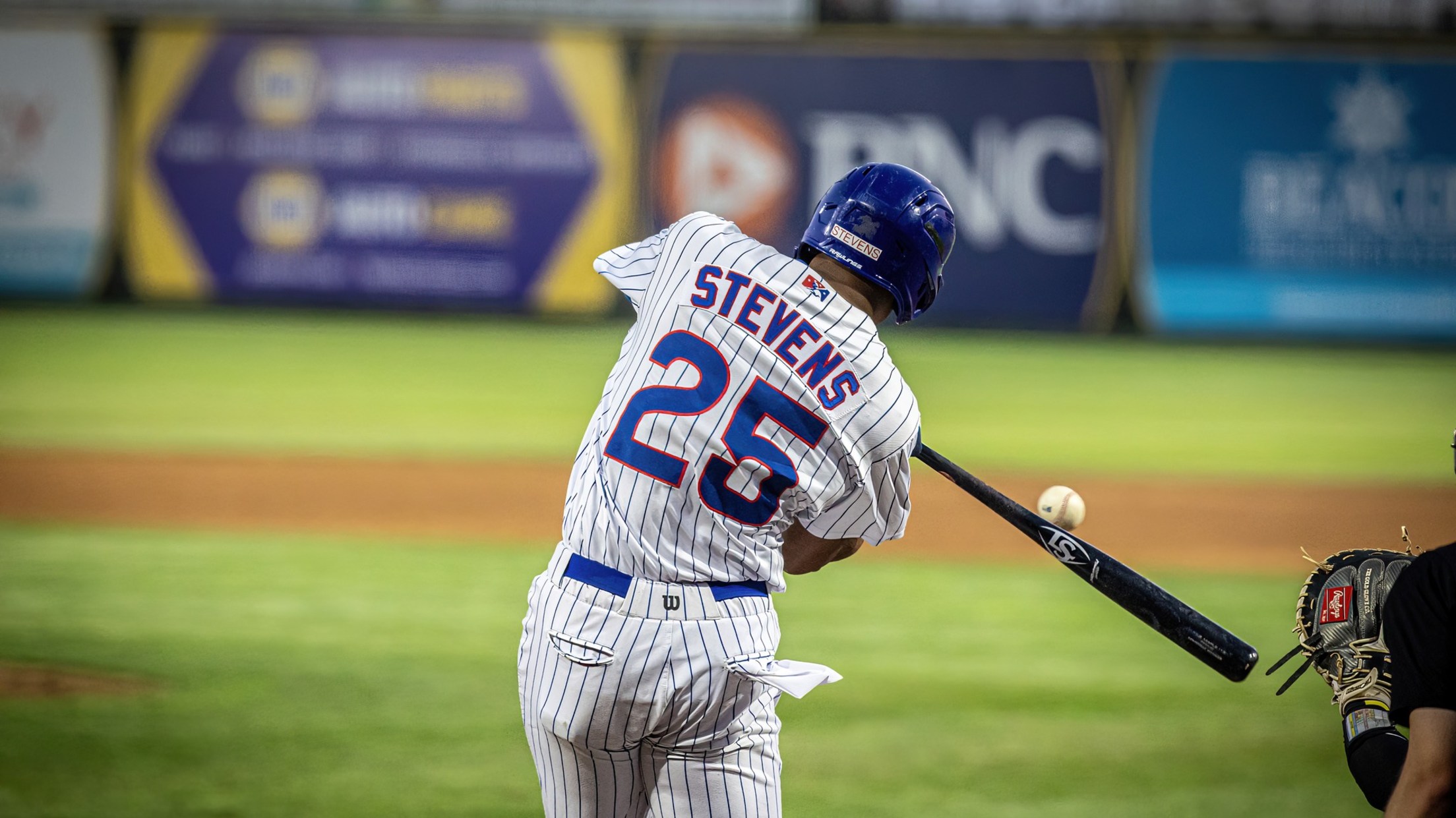 Fort Wayne, IN - Since the South Bend Cubs won the series opener against the Fort Wayne TinCaps back on Tuesday, the TinCaps have won the next four games this week, most recently on Saturday night by a final of 6-2. The TinCaps scored three key runs in the bottom
Cubs Drop Friday Clash to TinCaps 6-2
Luis Verdugo, Kevin Alcántara and James Triantos all continue hitting and on-base streaks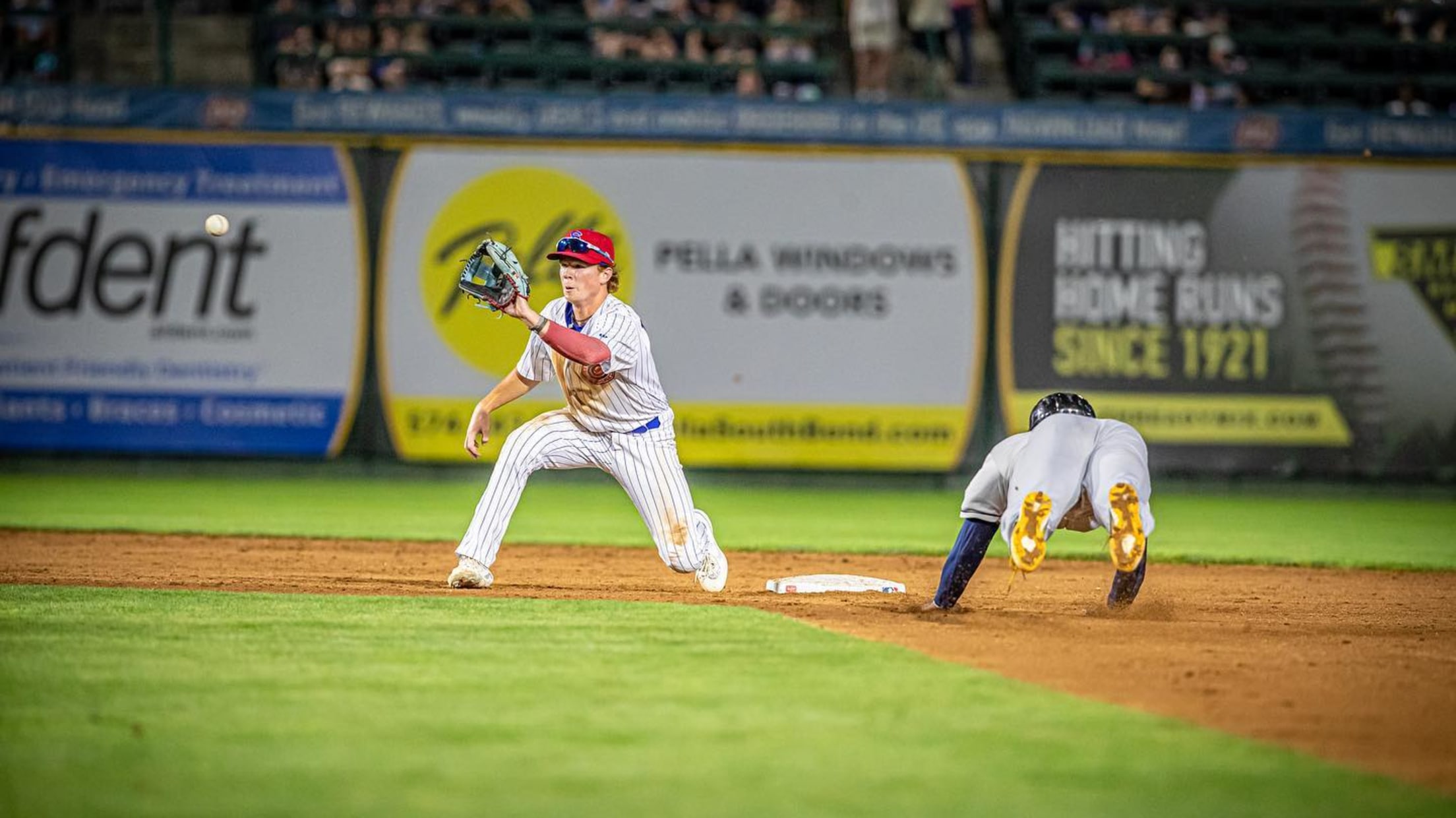 Fort Wayne, IN - Since winning the series opener against the Fort Wayne TinCaps back on Tuesday, the South Bend Cubs have dropped three straight games at the hands of their in-state rival. Friday night saw the TinCaps grabbing the lead early in the game, and never relinquishing it, as
Powerful 8th Inning Leads TinCaps to 8-5 Win Over Cubs
Luis Verdugo stretches hitting streak to 11 straight games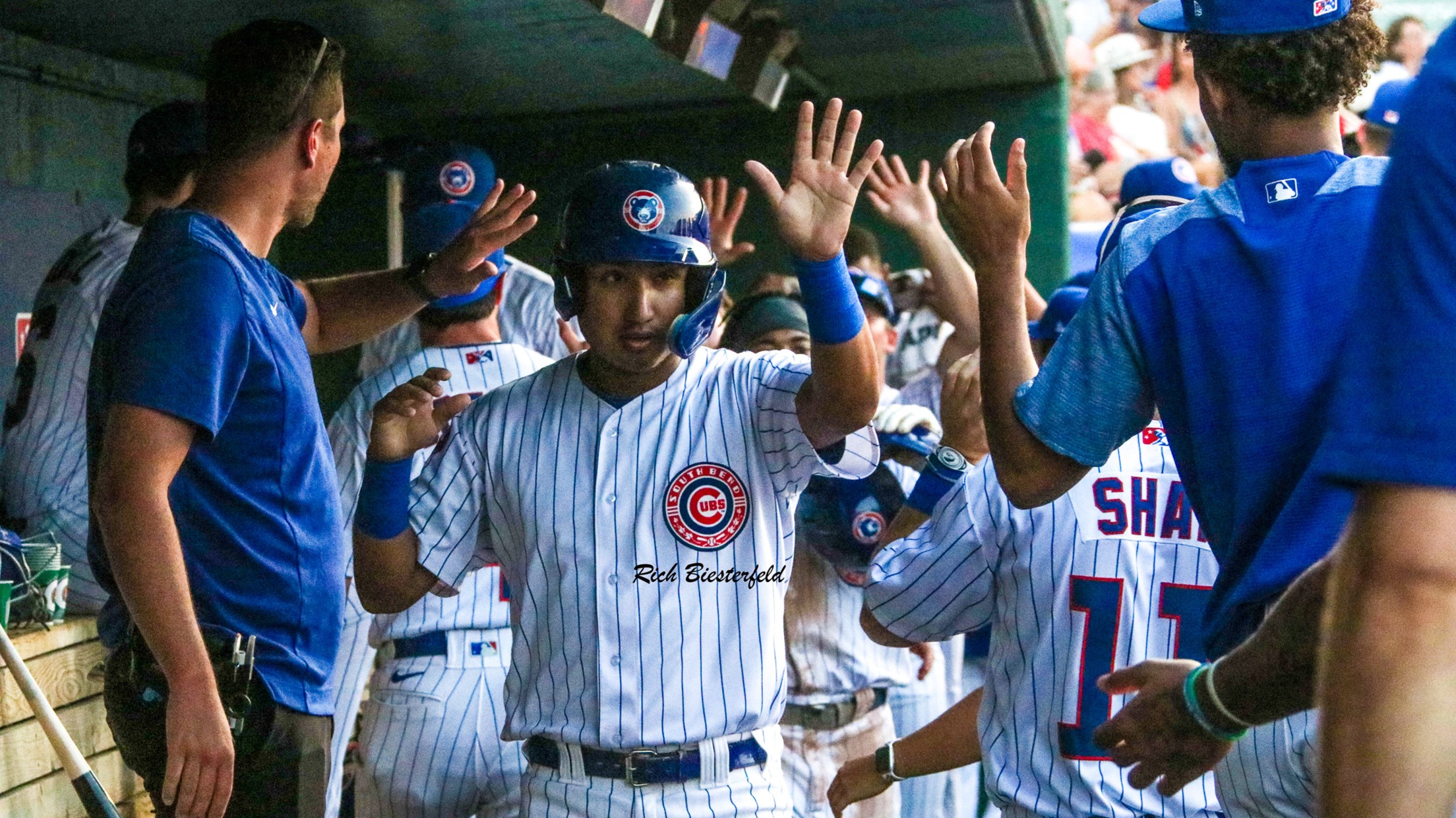 Fort Wayne, IN - It was a back-and-forth battle between the South Bend Cubs and Fort Wayne TinCaps on Thursday night from Parkview Field in Downtown Fort Wayne. The lead changed in the game three separate times, but it was Fort Wayne having a power surge late, and a strong
Fort Wayne Evens Series Against Cubs in 3-2 Final
Brennen Davis picks up two more hits, Ed Howard on base four times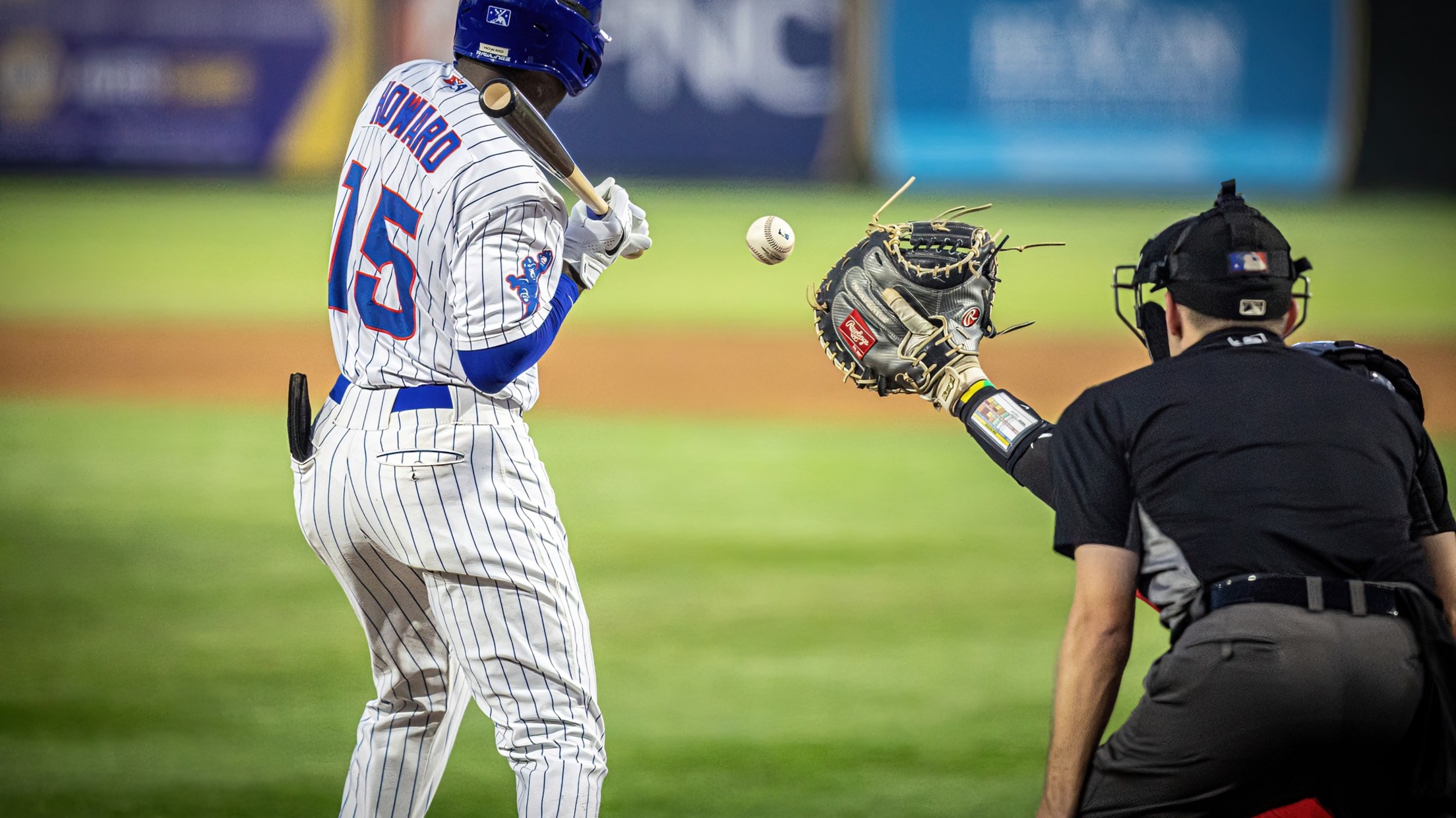 Fort Wayne, IN - The Fort Wayne TinCaps have tied up this week's series against the South Bend Cubs at Parkview Field after the 'Caps took down the Cubs by a final of 3-2. All scoring in the game took place between the 3rd and 5th innings, and South Bend
Santana Shines in 8-3 Cubs Opener Win at Fort Wayne
Brennen Davis and Josh Rivera crush homers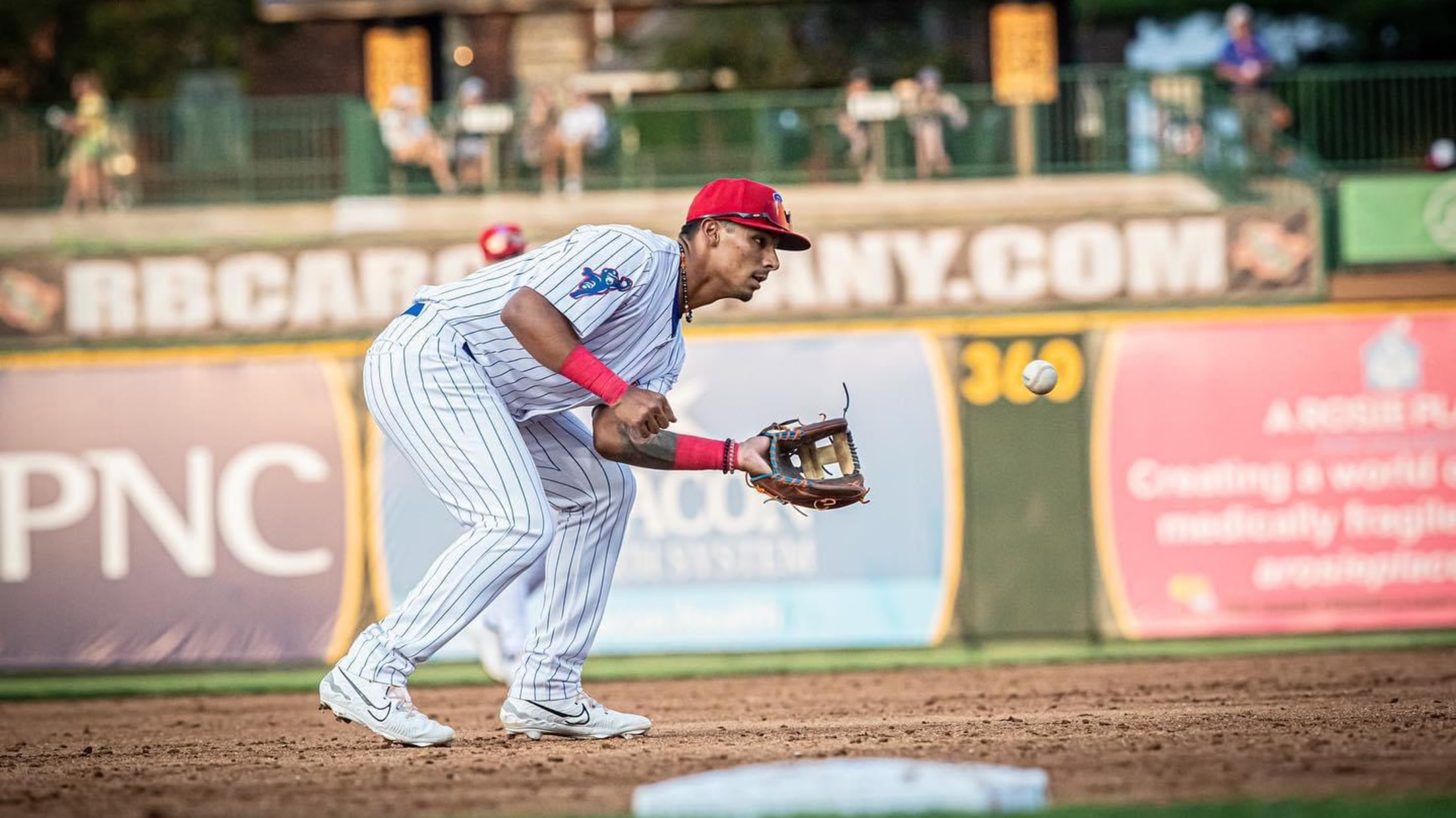 Fort Wayne, IN - In the first game after they were eliminated from playoff contention, the South Bend Cubs traveled to their in-state rival's place, Parkview Field, to face-off with the Fort Wayne TinCaps. South Bend showed no signs of not being playoff bound in the series opener on Tuesday,
Toyota Road Report: August 29-September 3
Cubs look to play spoiler in series against in-state rival TinCaps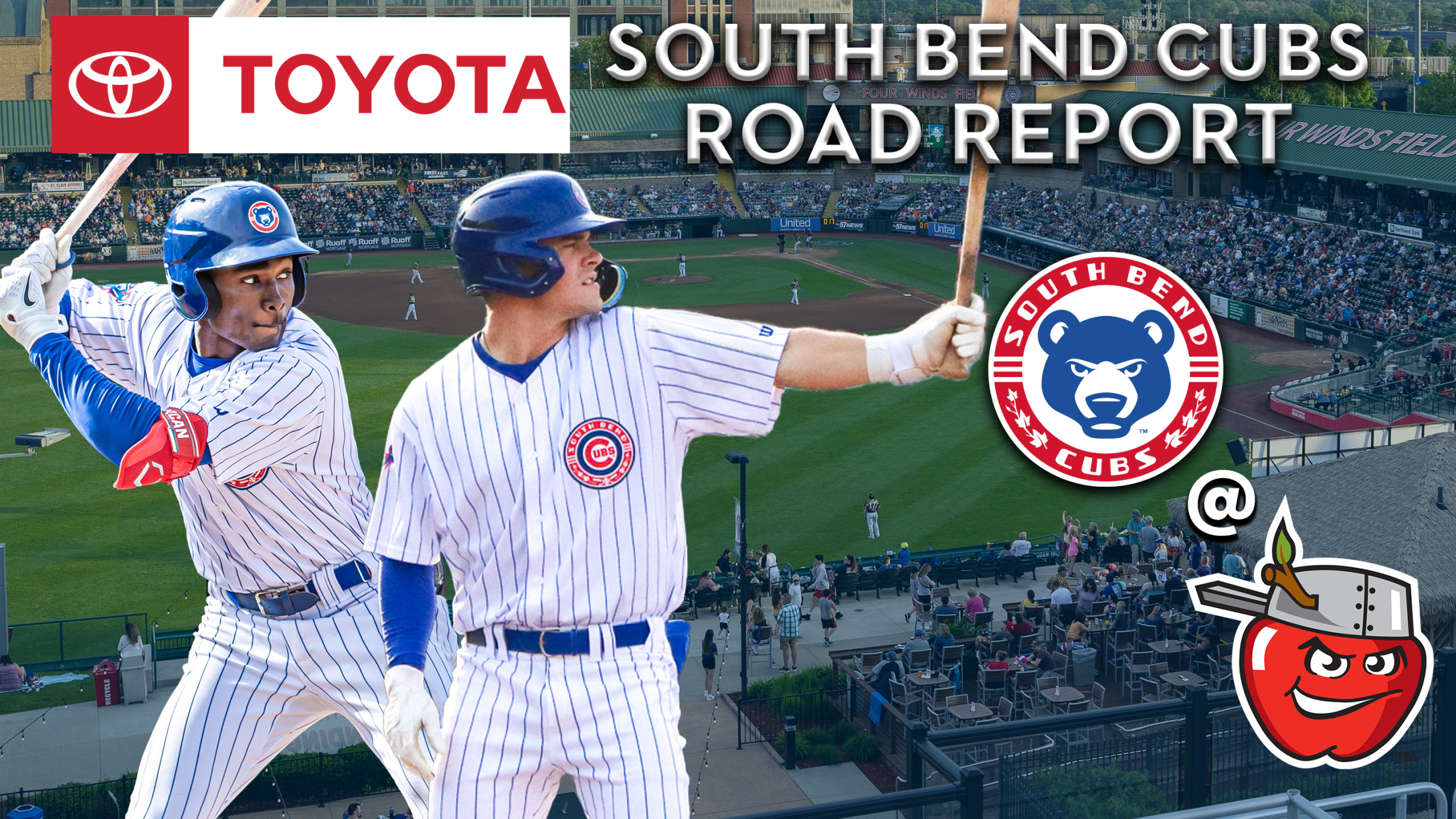 For the second time this season, the South Bend Cubs are packing their bags to Fort Wayne. In a match-up set against their in-state rival, the Cubs and TinCaps will get together at Parkview Field in the final away series for South Bend in 2023. As of Sunday afternoon from
Kernels Pop Cubs 7-1 in Finale to End Series
Luis Verdugo stretches hitting streak to nine straight games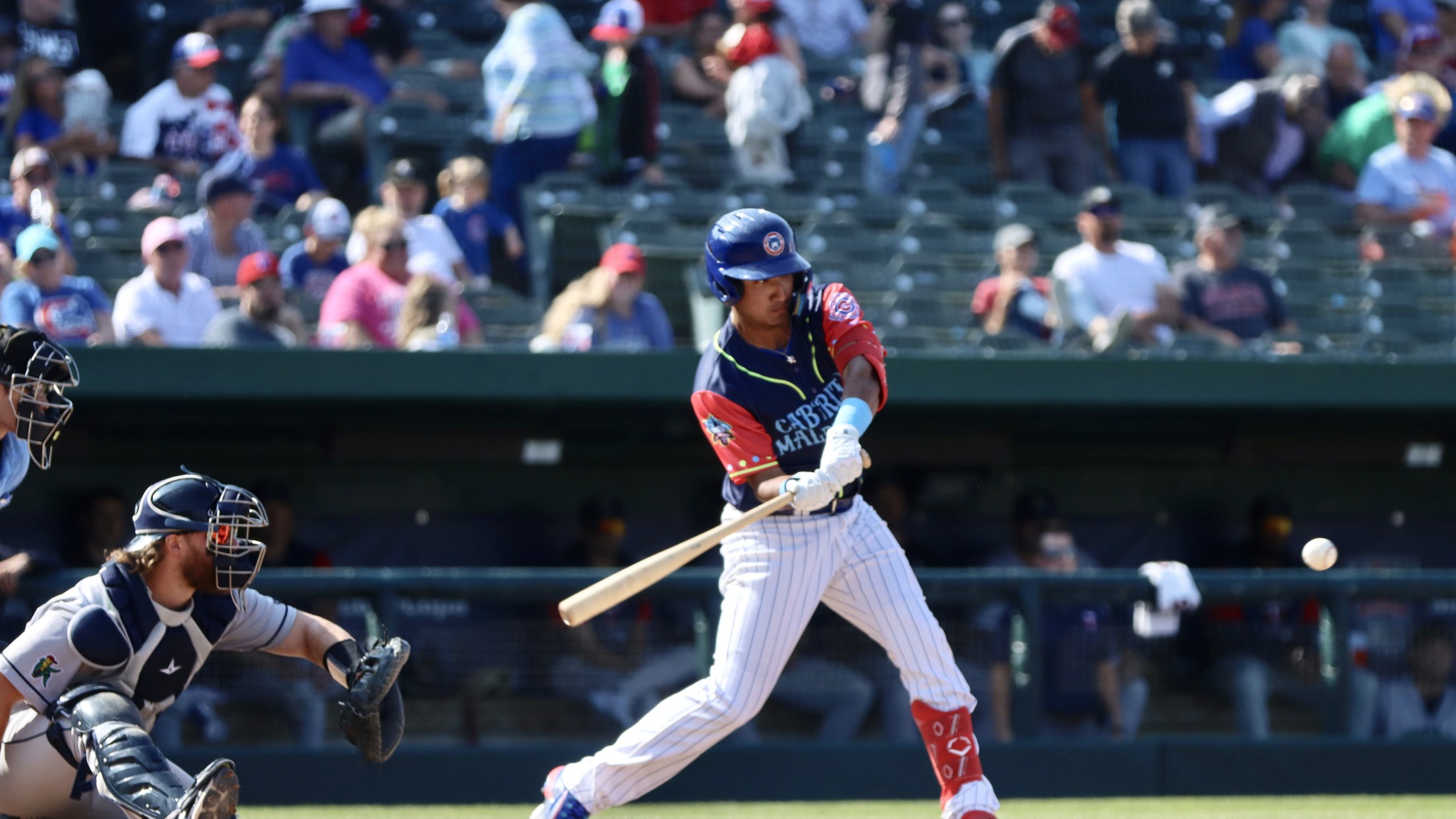 South Bend, IN - In the series finale between the South Bend Cubs and Cedar Rapids Kernels on Sunday afternoon from Four Winds Field, Cedar Rapids concluded their season series against South Bend with a 7-1 final, a game in which the Kernels never trailed. With the loss for the
High Scoring Series Continues as Kernels Top Cubs 14-5
Matt Shaw picks up another three-hit game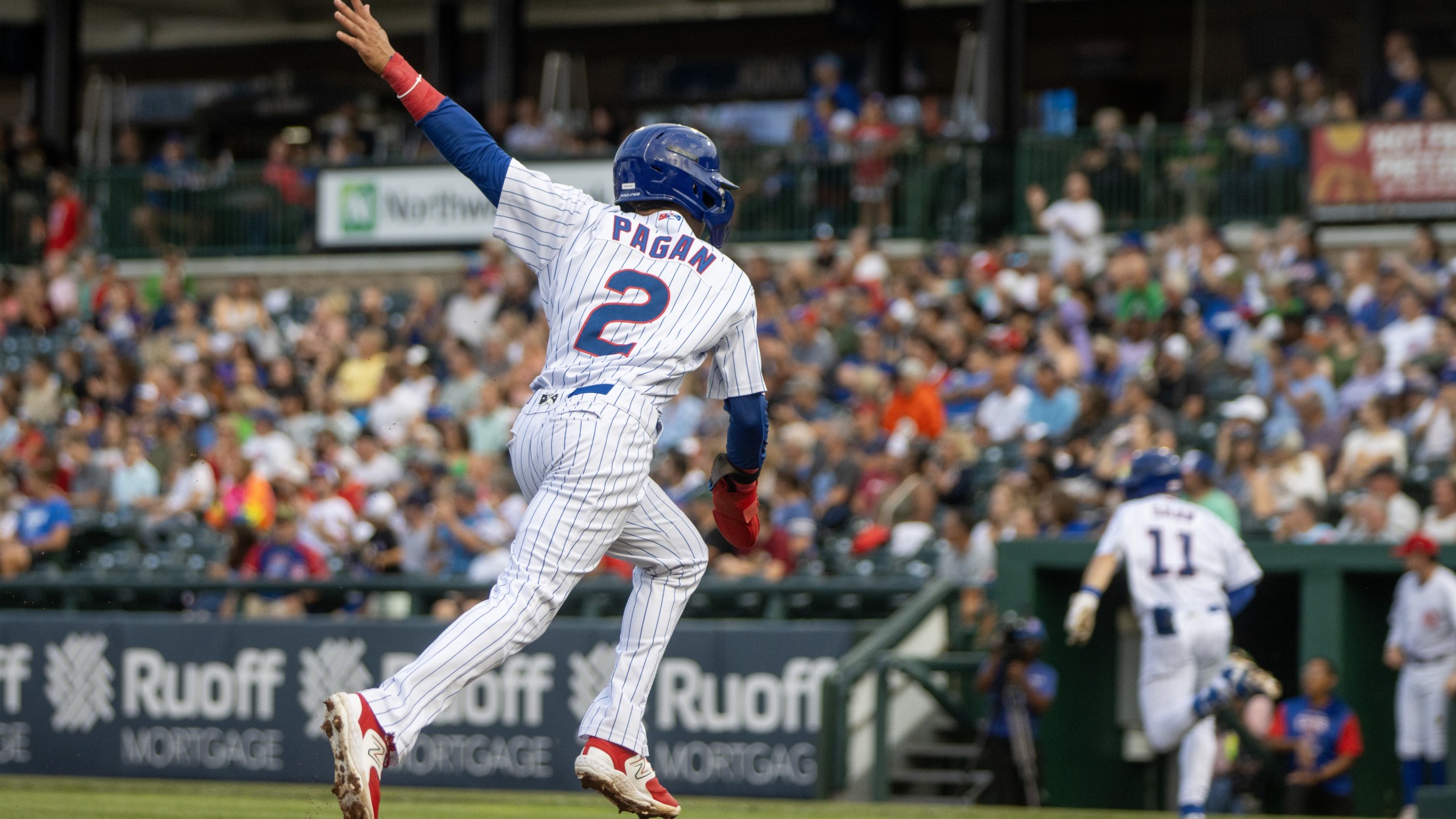 South Bend, IN - The South Bend Cubs defeated the Cedar Rapids Kernels last night 18-2. Saturday night featured the Kernels flipping it around and putting their bats together for a 14-5 final over the Cubs. The two teams combined for seven runs in the 1st inning alone, but Cedar
Cubs Annihilate Kernels in Massive Outburst 18-2
Matt Shaw (2), Kevin Alcántara, Felix Stevens and Luis Verdugo all hammer home runs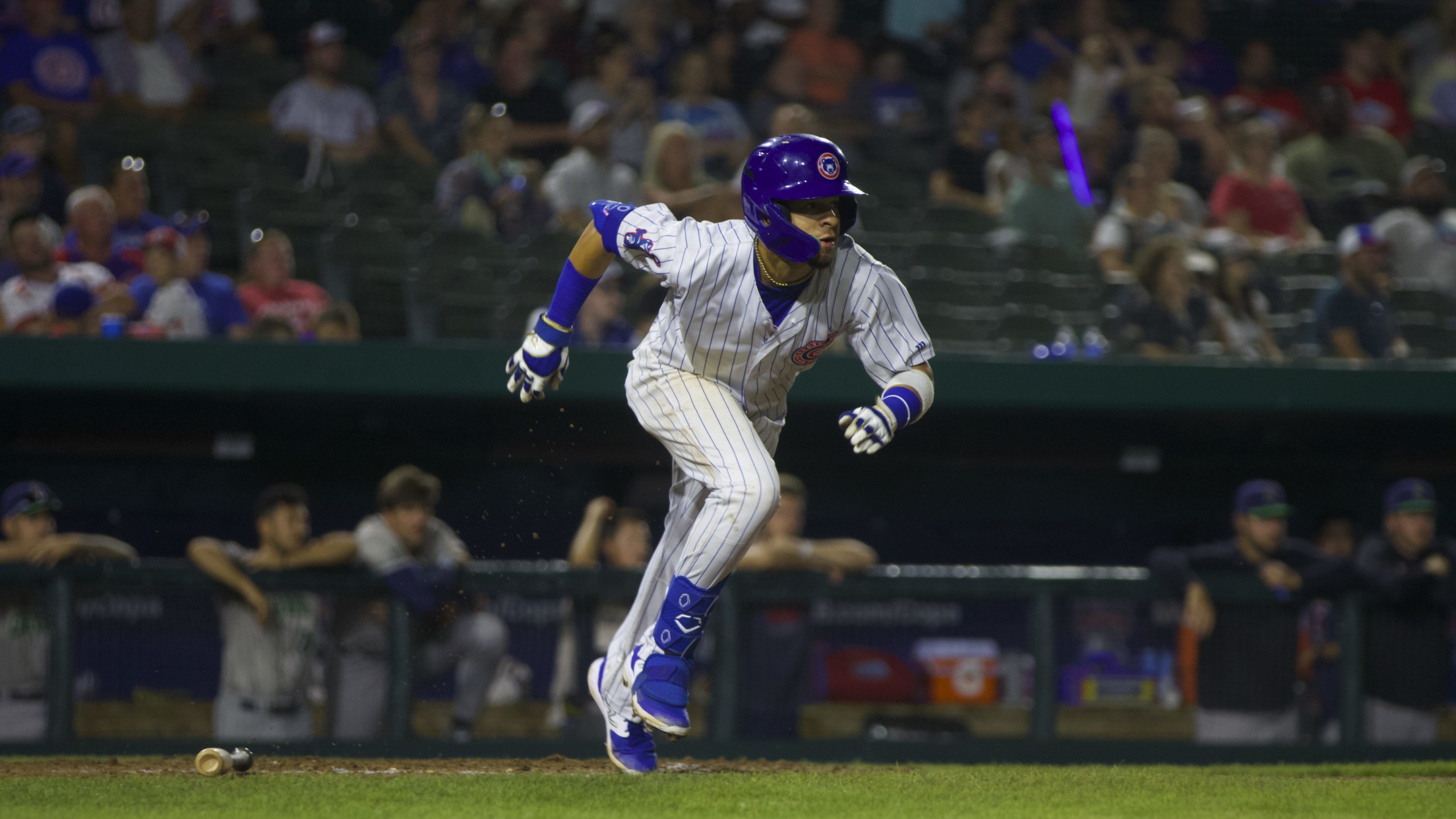 South Bend, IN - In front of 7,162 loud and raucous fans at Four Winds Field on Friday night, the South Bend Cubs put together their best offensive showing this season. Hitting five home runs versus the Cedar Rapids Kernels, and laying two touchdowns, plus two safeties on their West
Cedar Rapids Comes Out on Top 14-8 in Sweltering Battle
Kevin Alcántara drives in five RBI and Parker Chavers smacks three base hits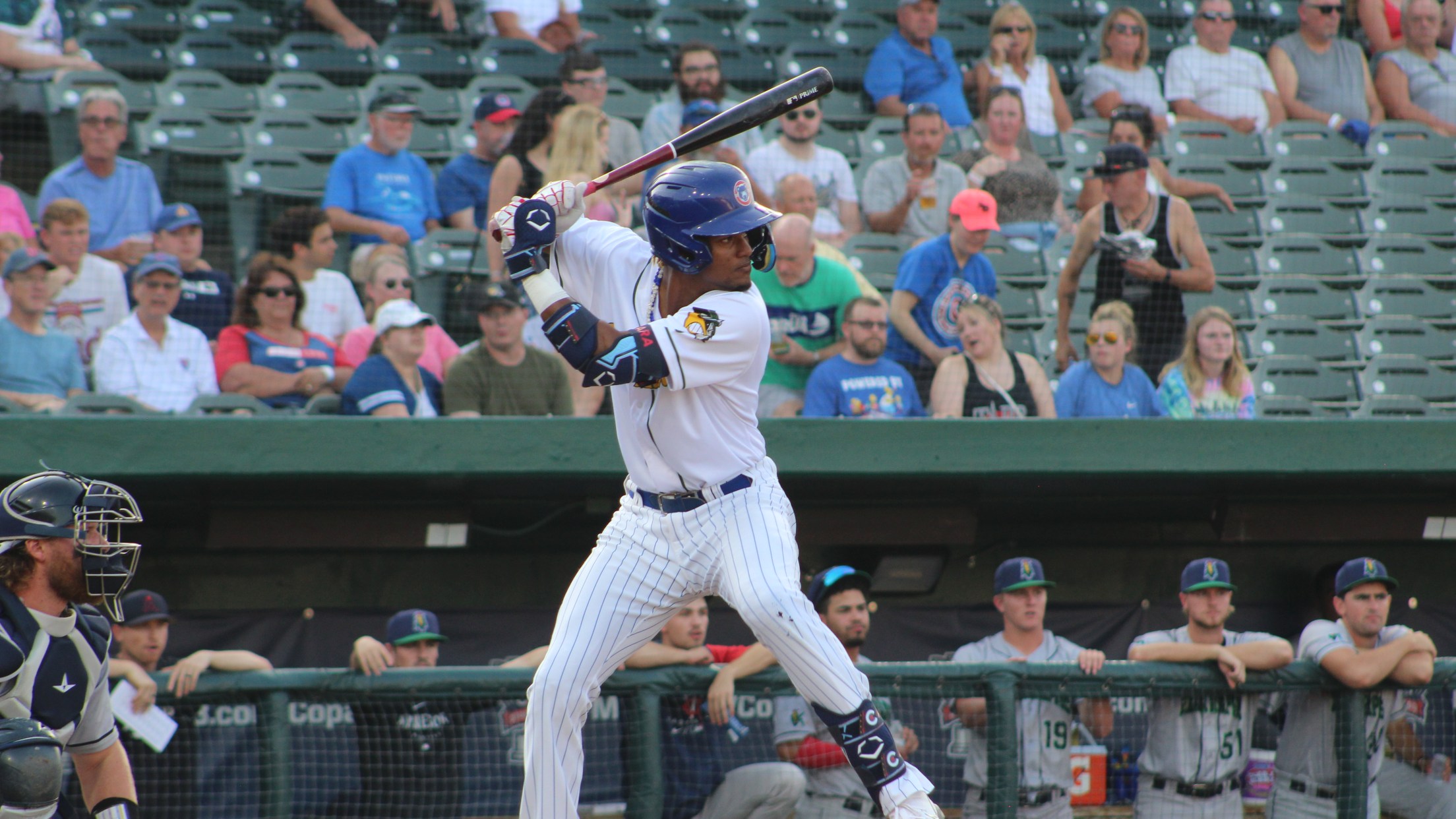 South Bend, IN - For the second straight day, the South Bend Cubs started with their bats blazing against the Cedar Rapids Kernels and lead early. In a back-and-forth battle, Cedar Rapids received four home runs and slugged their way to a 14-8 victory. Cedar Rapids has taken two of