Buck O'Neil's On-Time Delivery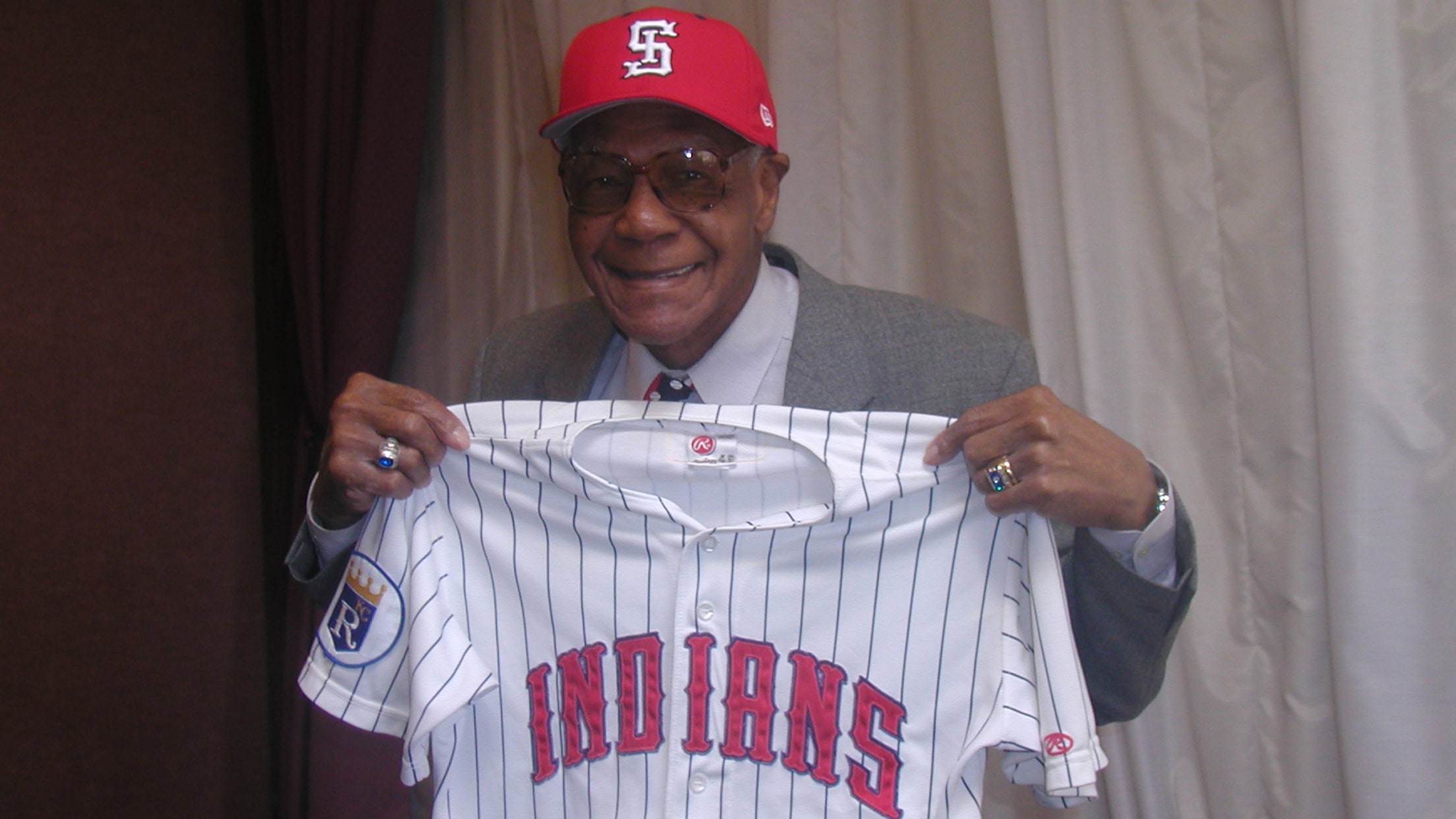 When Hall of Fame reliever Lee Smith heard that Buck O'Neil had been elected to the Hall of Fame, the emotions flowed like they rarely have. The 6-foot-5, 250-plus pound Smith – one of the most intimidating pitchers of any era – began crying. "There may be better players than
When Hall of Fame reliever Lee Smith heard that Buck O'Neil had been elected to the Hall of Fame, the emotions flowed like they rarely have.
The 6-foot-5, 250-plus pound Smith – one of the most intimidating pitchers of any era – began crying.
"There may be better players than Buck in that sacred room," Smith said of the Hall of Fame Plaque Gallery, "but I'm pretty sure he'll be the best man in there."
O'Neil, who passed away in 2006 at the age of 95, always said that he was right on time. This year, too, there will be a sense that he's arriving at the right moment. In a nation that's deeply divided and looking over its shoulder at a pandemic, Buck's grace and wisdom and humility remind us of what a great nation this is, of what a great game this is.
Born Nov. 13, 1911, in Carrabelle, Fla., O'Neil was the grandson of a slave who grew strong carrying celery crates in Sarasota, Fla. By 137, he had worked his way into the lineup of the Memphis Red Sox of the Negro American League. A year later, he joined the Kansas City Monarchs, where as a player and manager he would lead one of the greatest teams in history.
After serving in the Philippines in the Navy during World War II, O'Neil returned to marry the love of his life, Ora Lee Owens. Soon he found a role in preparing players to follow in Jackie Robinson's footsteps: Ernie Banks, Elston Howard, Gene Baker, Hank Thompson, Lou Johnson. The integration of baseball meant the demise of the Negro Leagues, so after the 1955 season, Buck became a fulltime scout for the Cubs, driving 40,000 miles a season so that he could discover someone who might someday be a Hall of Famer – someone like a skinny but speedy outfielder from Southern University named Lou Brock.
He also worked with the Cubs minor leaguers, helping players like Future Hall of Famer Billy Williams find their confidence. In May of 1962 the Cubs made O'Neil the first Black coach in the National League or American League, but they kept him out of the coaching boxes because the Cubs already had five black players in the lineup.
So he went back to scouting. In 1974 he watched Lee Smith pitch for Castor (La.) High School and saw his potential.
"Buck changed my life," Smith said. "Not just because he signed me, but because of the way he carried himself. At the time, I was considering playing basketball in college. Remember Joe Adcock, the first baseman for the Braves? Well, he owned a horse farm where I basically shoveled (manure) all day, and I asked what I should do, play basketball in college or sign with the Cubs for $10,000. He told me to ask Buck for more money, so I did, and he came up with it. Later on, when I was struggling in the minors – I didn't want to be a reliever – Buck convinced me it was the way to go."
What followed was an amazing 18 major league seasons and an even more amazing 478 saves, third on the all-time list behind Mariano Rivera and Trevor Hoffman. "Whenever I ran into Buck," said Smith, "he never failed to ask, "How's Bessie?' He met my mom in 1975!"
In 1994, Buck himself was discovered. That's when PBS aired Baseball, which Ken Burns and producer Lynn Novick had taken more than four years to prepare. Divided into nine episodes, its most powerful was the Fifth Inning, entitled "Shadow Ball" That was the name of the pantomime of baseball – without the ball – that Negro Leaguers often performed before games, and also a metaphor for the Black baseball that shadowed the segregated majors. It is O'Neil who best illuminates those shadows to reveal the glory and pain of the Negro Leagues.
That was also the year that a new Negro Leagues Museum opened in Kansas City, thanks to the efforts of Buck and people like current President Bob Kendrick and Royals second baseman Frank White.
At the time, Buck said: "If we don't do something… the memory of black baseball is going to die."
O'Neil made sure it would not.
Steve Wulf is a freelance writer from Larchmont, N.Y., and co-author of the 1996 book "I Was Right On Time" with Buck O'Neil and David Conrads.
Reprinted with permission from the National Baseball Hall of Fame and Museum.
Members of the National Baseball Hall of Fame and Museum receive free admission to the Museum, as well as access to exclusive programs, such as the Voices of the Game Series. Additionally, members receive a subscription to the Hall of Fame's bi-monthly magazine, Memories and Dreams, the annual Hall of Fame yearbook and a 10% discount and free shipping on retail purchases. For information on becoming a member, please visit baseballhall.org/join or call 607-547-0397.