Long Ball Lifts Eugene to Game One Win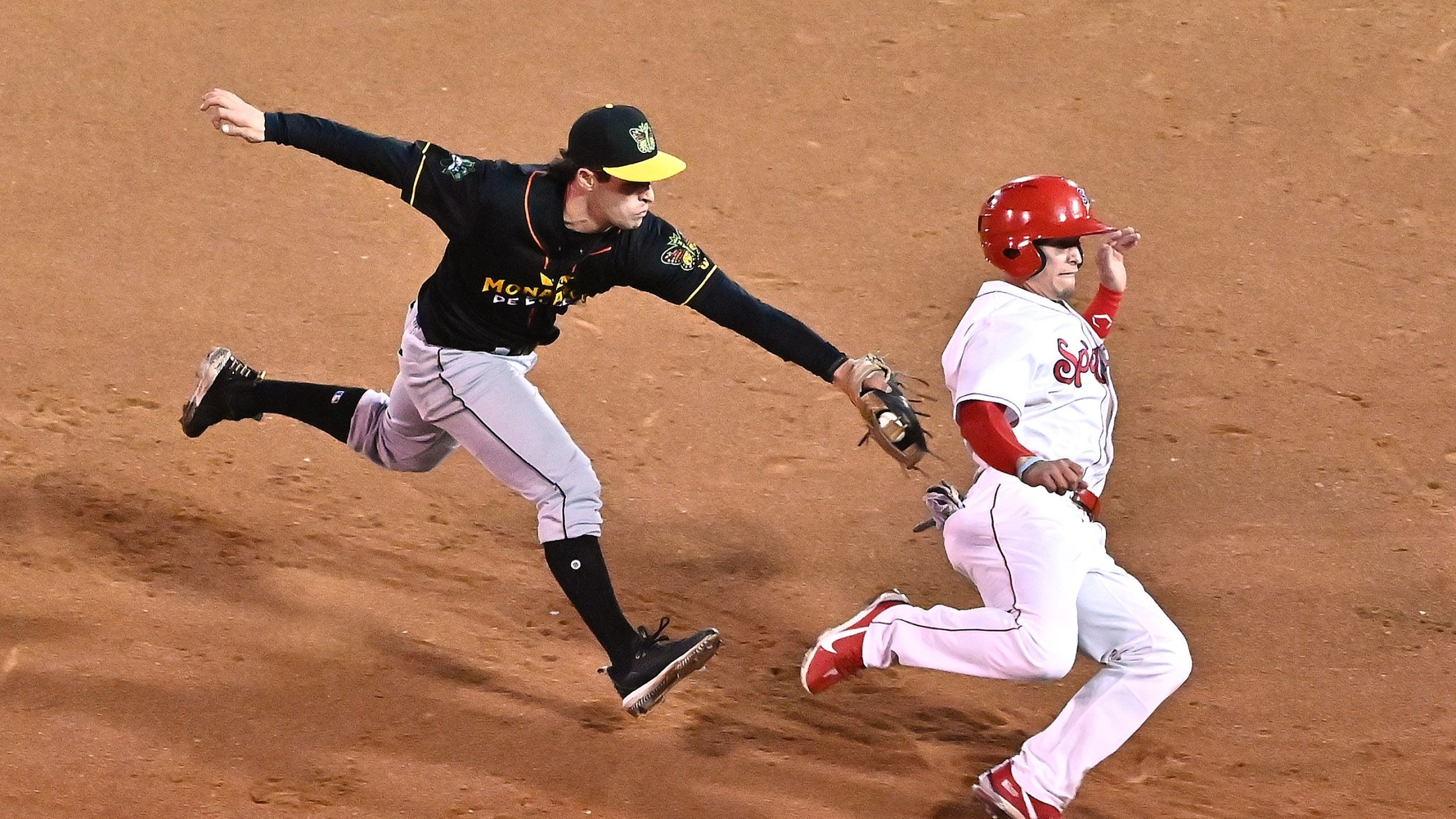 SPOKANE, Wash. – The two hottest teams in the High-A West squared off on Tuesday night but only one team stayed hot. Five home runs helped pace the Eugene Emeralds to a 15-7 victory over the Spokane Indians in Game One of the High-A West Championship Series presented by R'nR
SPOKANE, Wash. – The two hottest teams in the High-A West squared off on Tuesday night but only one team stayed hot. Five home runs helped pace the Eugene Emeralds to a 15-7 victory over the Spokane Indians in Game One of the High-A West Championship Series presented by R'nR RV Center, SWX-TV, 93.7 The Mountain, and 103.5 The Game.
TOP PERFORMERS
Eugene's Ricardo Genoves crushed it early and often on the way to a 3-for-4 performance including two home runs. Genoves smacked a two-run shot in the first inning and a solo blast in the third.
Brenton Doyle finished the night 2-for-4 with a pair of doubles and four RBI. The right fielder's double in the sixth inning cleared the bases and made it an 11-7 game. That was as close as Spokane would get in the loss.
Eugene's Ismael Mungia picked up where he left off as the High-A West leader in batting average at .336. The center fielder finished the night with a five-hit performance including a home run in the third inning. Mungia had a pair of RBI and scored four runs in the win.
BY THE NUMBERS
Eugene crushed five home runs in their game one victory. The Emeralds hit 32 home runs in 18 games against Spokane pitchers during the regular season.
The Emeralds capitalized with runners in scoring position, going 8-for-13. The Indians finished 3-for-8 in the same situation.
KEY MOMENT
The opening frame proved to be too much of hole to overcome for Spokane. Nine of Eugene's first ten batters of the game reached base, including a trio home runs. Indians starter Helcris Olivarez lasted just a third of an inning, as Spokane found itself facing an 8-0 deficit after the top of the first.
NEXT GAME IN THE HIGH-A WEST CHAMPIONSHIP SERIES
The High-A West Championship Series presented by R'nR RV Center, SWX-TV, 93.7 The Mountain, and 103.5 The Game continues with Game Two on Wednesday. High-A West wins (10) and innings pitched (114.1) leader Chris McMahon will take the hill for Spokane as the Indians look to even the series. First pitch is set for 6:30 p.m. The Avista Stadium gates will open at 5:30 p.m. CLICK HERE to get your tickets.