Spokane to Host All High-A West Playoff Games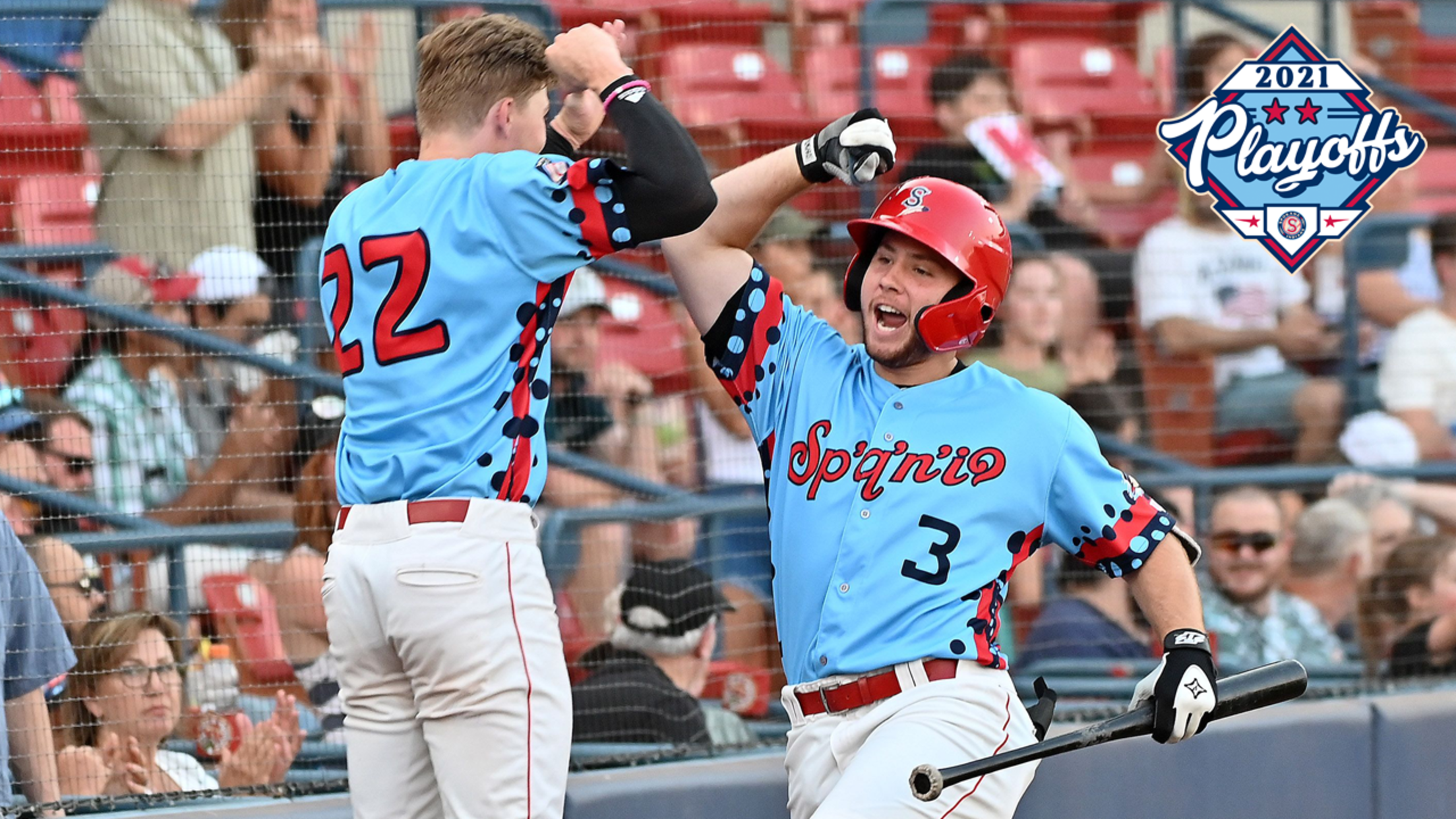 SPOKANE, Wash. – Spokane has clinched a spot in theHigh-A West Championship Series presented by R'nR RV Center, SWX TV, 93.7 The Mountain, and 103.5 The GAME ! With a decisive 6-3 win in Everett on Wednesday Night, the Indians punched their ticket to the postseason, after being 14.5 games
SPOKANE, Wash. – Spokane has clinched a spot in theHigh-A West Championship Series presented by R'nR RV Center, SWX TV, 93.7 The Mountain, and *103.5 The GAME *! With a decisive 6-3 win in Everett on Wednesday Night, the Indians punched their ticket to the postseason, after being 14.5 games out of first place on August 1st.
The Eugene Emeralds also clinched a playoff berth on Wednesday, after a 6-0 victory against the Tri-City Dust Devils. Seeding for the High-A West Playoffs is still to be determined. The team with the highest winning percentage will be the 1-seed. Currently, the Indians have a .574 winning percentage, while the Emeralds have a .569 winning percentage.
All games in the best-of-five championship series will occur at Avista Stadium. The 2-seed will be the home team for games one and two, and the 1-seed will be the home team for game three (and games four and five if necessary). Game dates and times are as follows:
Tuesday, September 21st – Game 1 @ 6:30 PM (2-seed home team)
Wednesday, September 22nd – Game 2 @ 6:30 PM (2-seed home team)
Thursday, September 23rd – Game 3 @ 6:30 PM (1-seed home team)
Friday, September 24th – Game 4 if necessary @ 6:30 PM (1-seed home team)
Single game tickets will be available starting Saturday at 10:00 AM by visiting SpokaneIndians.com.
If you had tickets to the canceled games on September 4th and September 5th, call the Spokane Indians Front Office beginning Monday, September 20th at 9:00 AM to exchange for playoff tickets.
The Spokane Indians Front Office will be open 9:00 AM – 5:00 PM on Monday, September 20th, and 10:00 AM through the end of the game on all game days.
About the Spokane Indians
The Spokane Indians are the High-A affiliate of the Colorado Rockies located in Spokane, Washington. Avista Stadium is home to the $5 Kids Bench Seat courtesy of MultiCare. Parking at all Spokane Indians games is FREE. The Spokane Indians Team Store is open M-F 10:00 AM - 4:00 PM, and 10:00 AM to the end of the game on all game days. CLICK HERE to reserve your seats today.Saturday, September 25th – Game 5 if necessary @ 1:00 PM (1-seed home team)